Morning!
After the scorcher from yesterday, get ready for round two! Watching movies in this heat (unless you have your own outdoor cinema) can be tough going but just in case, here are today's recommendations. And don't forget to tune in to http://www.zackfm.com for another edition of Movie Weekly tonight at 10.
Stay safe, look after yourself and Happy Thursday!
AMAZON PRIME
THE WIND THAT SHAKES THE BARLEY (15)
Starring: Cillian Murphy, Liam Cunningham, Padraic Delaney
War, Drama
Against the backdrop of the Irish War of Independence, two brothers fight a guerrilla war against British forces. Another powerful drama from acclaimed director Ken Loach. Strong language and violence.
THE FALLING (15)
Starring: Greta Scacchi, Maisie Williams, Maxine Peake, Florence Pugh
Drama, Thriller
It's 1969 at a strict English girls' school where charismatic Abbie and intense and troubled Lydia are best friends. After a tragedy occurs at the school, a mysterious fainting epidemic breaks out threatening the stability of all involved. Strange but hypnotic British drama. Strong sex, violence, language, disturbing scenes and threat.
NETFLIX
SISTERS (15)
Starring: Tina Fey, Amy Poehler
Comedy
Two sisters decide to throw one last house party before their parents sell their family home. Enjoyably silly comedy with two funny leads. Very strong language, strong sex references, drug use.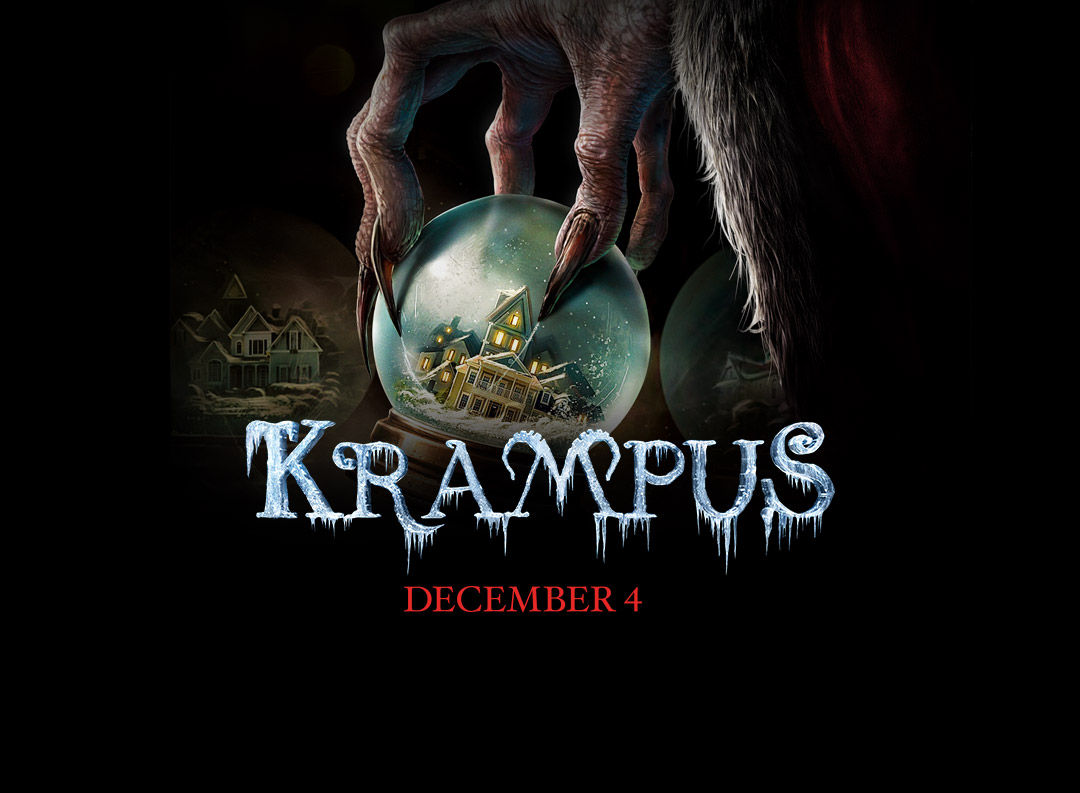 KRAMPUS (15)
Starring: Adam Scott, Toni Collette
Horror, Comedy, Fantasy
A boy who has a bad Christmas accidentally summons a festive demon to his family home. Tongue-in-cheek Christmas horror. Horror violence/terror, language and some drug material.
NOW TV/SKY CINEMA
THE GUNS OF NAVARONE (PG)
Starring: Gregory Peck, David Niven, Anthony Quinn, Stanley Baker, Anthony Quayle
War, Adventure, Action
A British team is sent to cross occupied Greek territory and destroy the massive German gun emplacement that commands a key sea channel. Exciting war adventure from the writer of Where Eagles Dare. Violence.
EVIL DEAD II (15)
Starring: Bruce Campbell, Sarah Berry, Dan Hicks
Horror, Comedy
The lone survivor of an onslaught of flesh-possessing spirits holes up in a cabin with a group of strangers while the demons continue their attack. Virtual remake of The Evil Dead but with more laughs. Strong horror violence, gory scenes, language and sexual reference.
DISNEY+
TREASURE OF MATECUMBE (U)
Starring: Robert Foxworth, Joan Hackett, Peter Ustinov
Adventure, Drama, Western
In 1869 Kentucky, a young boy and his friends set out to find a treasure chest hidden by his late father in the Florida Everglades during the Civil War. Exciting Disney adventure. Mild peril.
CARS 2 (U)
Starring: Owen Wilson, Michael Caine, Joe Mantegna, Lewis Hamilton
Animation, Adventure, Comedy
Star race car Lightning McQueen and his pal Mater head overseas to compete in the World Grand Prix race. But the road to the championship becomes rocky as Mater gets caught up in an intriguing adventure of his own: international espionage. Sequel to the Pixar hit, not reaching the same heights of the original. Mild violence.
MOVIES ON TERRESTRIAL TV
THE TIN STAR (PG)
11am Film4
Starring: Henry Fonda, Anthony Perkins
Western
A cynical former sheriff turned bounty hunter helps a young, recently appointed acting sheriff with his advice, his experience and his gun. More western adventure. Mild violence.
FAIR WIND TO JAVA (PG)
12.55pm Film4
Starring: Fred MacMurray, Vera Ralston
Action, Adventure, Drama
In 1883, an American merchant ship's captain is searching for a treasure in diamonds from a sunken Dutch ship in the vicinity of a volcanic island in the Dutch East Indies. Action-packed adventure. Mild violence.
KIND HEARTS AND CORONETS (PG)
2.30pm Talking Pictures TV
Starring: Dennis Price, Alec Guinness, Valerie Hobson, Joan Greenwood
Comedy, Crime
A distant poor relative of the Duke of D'Ascoyne plots to inherit the title by murdering the eight other heirs who stand ahead of him in the line of succession. Classic Ealing comedy with eight different performances from Alec Guinness. Brief racist language. Black and white.
RAWHIDE (PG)
2.50pm Film4
Starring: Tyrone Power, Susan Hayward
Western, Drama, Romance
A stagecoach stop employee and a stranded woman traveller find themselves at the mercy of four desperate outlaws intent on robbing the next day's gold shipment. Western adventure with a slice of passion. Mild violence and threat. Black and white.
THE BRIDGES AT TOKO-RI (U)
4.35pm Film4
Starring: William Holden, Mickey Rooney, Grace Kelly, Fredric March
War, Drama, Romance
Set during the Korean War, a Navy fighter pilot must come to terms with his own ambivalence towards the war and the fear of having to bomb a set of highly defended bridges. The ending of this grim war drama is all tension. Mild violence.
THE HAPPIEST DAYS OF YOUR LIFE (U)
5.30pm Talking Pictures TV
Starring: Alastair Sim, Margaret Rutherford, Joyce Grenfell
Comedy
Chaos ensues for staff and students alike when an all-boys and an all-girls school are amalgamated into one. Comedy from the team behind the St. Trinian's films. Black and white.
LEGAL EAGLES (PG)
6.40pm Sony Movies Classic
Starring: Robert Redford, Debra Winger, Daryl Hannah
Comedy, Crime, Romance
A New York district attorney works and flirts with his adversary and her kooky artist client, who is on trial for a murder she didn't commit. Comedy crime movie from the director of Ghostbusters. Mild violence, language and sexual content.
THE IMITATION GAME (12)
6.45pm Film4
Starring: Benedict Cumberbatch, Keira Knightley, Matthew Goode
Biopic, drama
During World War II, the English mathematical genius Alan Turing tries to crack the German Enigma code with help from fellow mathematicians. A fascinating drama about a real war hero. Moderate sex references and language.
CITY THAT NEVER SLEEPS (PG)
8.10pm Talking Pictures TV
Starring: Gig Young, Mala Power
Crime, Drama, Film-noir
Johnny Kelly, who plans on resigning from the police force and leaving his wife the next day, has a very eventful last night on duty. One of the best film-noir thrillers. Violence and sexual references. Black and white.
THE GREEN MILE (18)
9pm Film4
Starring: Tom Hanks, David Morse, Bonnie Hunt, Michael Clarke Duncan
Crime, drama, fantasy
The lives of guards on Death Row are affected by one of their charges: a black man accused of child murder and rape, yet who has a mysterious gift. Life-affirming drama from the director of The Shawshank Redemption. Violence, language and some sex-related material.
TO SIR, WITH LOVE (PG)
9pm Sony Movies Classic
Starring: Sidney Poitier, Judy Geeson, Suzy Kendall, Lulu
Drama
Idealistic engineer-trainee and his experiences in teaching a group of rambunctious white high school students from the slums of London's East End. 60s drama. Mild language, violence and sexual references.
FACE/OFF (18)
9pm Sony Movies
Starring: John Travolta, Nicolas Cage
Action, Thriller, Sci-Fi
In order to foil a terrorist plot, an FBI agent undergoes facial transplant surgery and assumes the identity of a criminal mastermind, who murdered his only son. The plan turns sour when the criminal wakes up prematurely and seeks revenge. Ludicrous but exciting action thriller. Strong violence and language.
THE NICE GUYS (15)
11pm ITV4
Starring: Russell Crowe, Ryan Gosling
Comedy, drama, thriller
Hugely underrated comedy thriller set in Los Angeles in 1977, in which a private investigator and an unlicensed enforcer uncover a conspiracy when they team up to trace a missing young woman. Crowe and Gosling are terrific. From the man who gave us Iron Man 3. Strong violence, sex references, strong language.
THE FRENCH LIEUTENANT'S WOMAN (12)
11.10pm Sony Movies Classic
Starring: Meryl Streep, Jeremy Irons
Drama, Romance
Wife and husband, both actors, play a couple in love from the Victorian era. Soon they begin to feel that fiction interweaves into reality. Beautifully shot romantic drama. Sexual content.
GRANDMA (15)
12.40am Film4
Starring: Lily Tomlin, Julia Garner, Marcia Gay Harden
Drama, Comedy
A teenager facing an unplanned pregnancy seeks help from her acerbic grandmother, a woman who is long estranged from her daughter. Overlooked independent comedy-drama with a superb Lily Tomlin. Strong language, drug use.
GUMSHOE (12)
2.20am Talking Pictures TV
Starring: Albert Finney, Billie Whitelaw
Mystery, Drama, Crime, Comedy
Inspired by his love for Dashiell Hammett novels, nightclub comedian Eddie Ginley puts an ad in the paper as a private eye. The case he gets turns out to be a strange setup and as he digs to the bottom of it his life starts falling apart. Brilliant Albert Finney performance. Hard drug use and discriminatory language.