Morning!
Well done to Liverpool for winning the league. I guess there needs to be some good news. This weekend is supposed to be Glastonbury as well as Pride weekend. The reason these things are not on this year is because of that little thing called Covid-19. Can someone tell those who keep heading for the beaches? If we are not careful, these things won't happen next year either.
Enough of the grumbles. Stay at home and watch a movie instead (maybe in a tent with rainbow bunting!)
Stay safe, look after yourself and Happy Friday!
AMAZON PRIME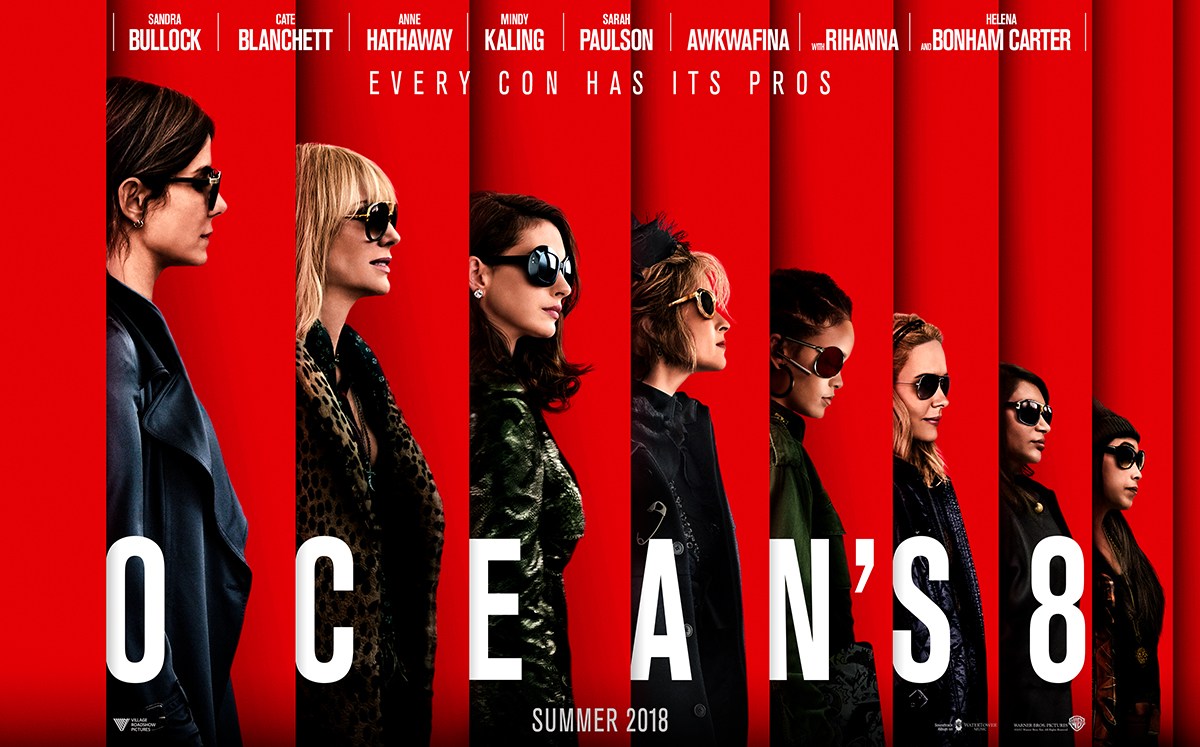 OCEAN'S 8 (12)
Starring: Sandra Bullock, Cate Blanchett, Anne Hathaway, Mindy Kaling, Sarah Paulson, Awkwafina, Rihanna, Helena Bonham Carter, Richard Armitage. Elliott Gould
Thriller, Crime, Comedy
Debbie Ocean gathers an all-female crew to attempt an impossible heist at New York City's yearly Met Gala. Enjoyable sequel with an all-female team. Infrequent strong language, drug misuse, sex references.
VICE (15)
Starring: Christian Bale, Amy Adams, Steve Carell, Bill Pullman, Sam Rockwell, Alison Pill
Biopic, Drama, Comedy
The story of Dick Cheney, an unassuming bureaucratic Washington insider, who quietly wielded immense power as Vice President to George W Bush, reshaping the country and the globe in ways that we still feel today. Fascinating insight into American politics. Strong language, disturbing scenes, infrequent bloody images.
NETFLIX
MAMMA MIA! HERE WE GO AGAIN (PG)
Starring: Lily James, Amanda Seyfried, Meryl Streep, Dominic Cooper, Colin Firth, Pierce Brosnan, Stellan Skarsgård, Christine Baranski, Cher, Jeremy Irvine, Andy Garcia, Julie Walter
Romance, Musical, Comedy
Five years after the events of Mamma Mia! (2008), Sophie prepares for the grand reopening of the Hotel Bella Donna as she learns more about her mother's past. Energetic musical with more songs from ABBA. Mild sex references.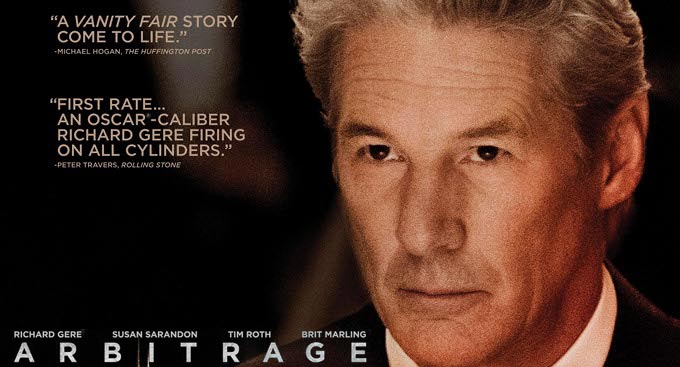 ARBITRAGE (15)
Starring: Richard Gere, Susan Sarandon, Brit Marling, Tim Roth
Drama, Thriller
A troubled hedge fund magnate desperate to complete the sale of his trading empire makes an error that forces him to turn to an unlikely person for help. superb performance from Richard Gere in this underrated drama. Strong language and hard drug use.
NOW TV/SKY CINEMA
DOWNTON ABBEY (PG)
Starring: Hugh Bonneville, Elizabeth McGovern, Maggie Smith, Laura Carmichael, Michelle Dockery, Joanne Froggatt Brendan Coyle
Drama
The continuing story of the Crawley family, wealthy owners of a large estate in the English countryside in the early twentieth century. Big-screen version of the hit TV series. Mild threat, language.
SHIRLEY VALENTINE (15)
Starring: Pauline Collins, Tom Conti, Bernard Hill, Alison Steadman, Julia Mackenzie, Joanna Lumley
Comedy, Drama, Romance
Shirley is a 42-year-old Liverpudlian bored housewife, who takes a holiday trip to Greece, meeting a local man who bolsters her self-confidence. She evolves and transforms to the point of finally being unrecognisable by her husband. Wonderful adaptation of Willy Russell's award-winning play. Strong language and moderate sex references.
DISNEY+
DUCKTALES THE MOVIE: TREASURE OF THE LOST LAMP (U)
Starring: Alan Young, Christopher Lloyd
Animation, Adventure, Comedy
Scrooge McDuck takes Huey, Dewey, and Louie to Egypt to find a pyramid and magic lamp. Feature-length outing for the popular Disney TV series.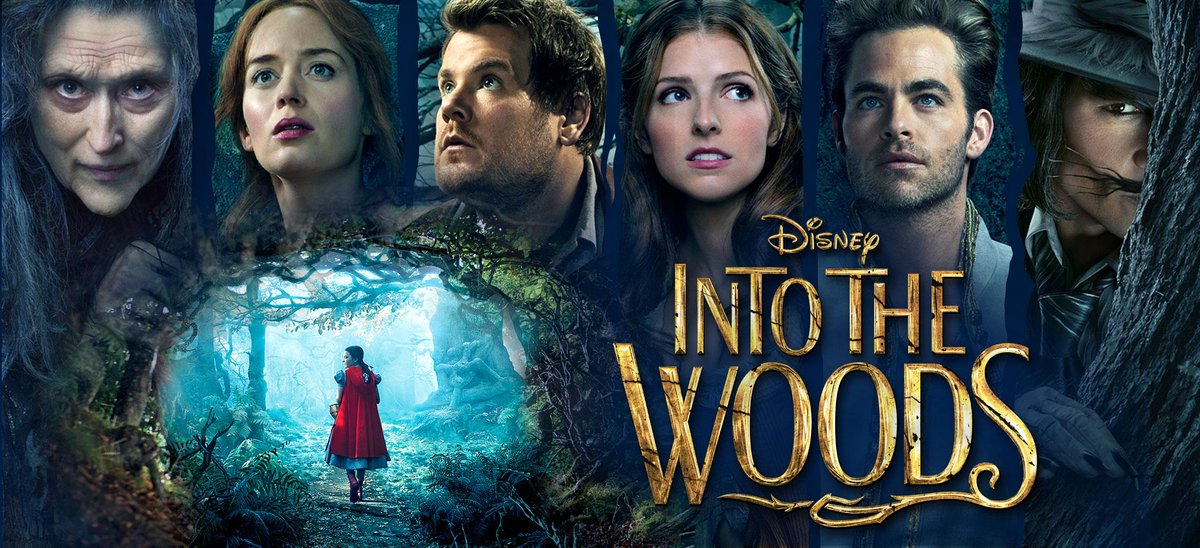 INTO THE WOODS (PG)
Starring: Meryl Streep, Emily Blunt, James Corden, Anna Kendrick, Chris Pine, Johnny Depp
Musical, Fantasy
A witch tasks a childless baker and his wife with procuring magical items from classic fairy tales to reverse the curse put on their family tree. All-star adaptation of Stephen Sondheim's musical. Mild violence, threat.
MOVIES ON TERRESTRIAL TV
THE MAN FROM THE ALAMO (U)
11am Film4
Starring: Glenn Ford, Julie Adams
Western, Drama
During the Alamo siege, John Stroud is sent to Ox Bow to protect the townsfolk but, following a massacre, he infiltrates Jess Wade's gang of turncoat renegades supporting the Mexicans. Routine western adventure. Mild violence.
LET'S DO IT AGAIN (U)
12.30pm Sony Movies Classic
Starring: Jane Wynam, Ray Milland, Aldo Ray
Musical, Comedy
In this 1953 musical remake of "The Awful Truth", Wyman is married to womanising composer Milland and sets out to give him some of his own medicine. Sparkling jazzy musical. Sexual references.
THE DAY WILL DAWN (U)
12.40pm Film4
Starring: Ralph Richardson, Deborah Kerr
War, Drama
On the eve of WW2, a British journalist is sent to neutral Norway to report on the possible Nazi intentions there and he is later tasked with a secret combat mission, after Germany invades that country. Slow but builds to an exciting climax. Mild wartime violence and threat. Black and white.
THE DEADLY COMPANIONS (PG)
1pm Sony Movies Action
Starring: Maureen O'Hara, Brian Keith, Steve Cochran
Western, Adventure
An ex-army officer accidentally kills a woman's son and tries to make up for it by escorting the funeral procession through dangerous Indian territory. Tough western from director Sam Peckinpah. Mild violence and sex references.
GEORGY GIRL (12)
2.25pm Sony Movies Classic
Starring: James Mason, Lynn Redgrave, Alan Bates, Charlotte Rampling
Comedy, drama, romance
A homely but vivacious young woman dodges the amorous attentions of her father's middle-aged employer while striving to capture some of the glamorous life of her swinging London roommate. 60s social comedy-drama. Moderate language and sex. Black and white. May be edited for content.
ONLY THE VALIANT (PG)
2.40pm Film4
Starring: Gregory Peck, Barbara Payton
Western, Adventure
A despised cavalry commander is unfairly blamed by his troop for the death of a popular officer and must redeem himself in front of his men during an Indian attack on the fort. Gregory Peck gives a solid performance in this western adventure. Mild violence.
PHILADELPHIA (12)
4.30pm Sony Movies Classic
Starring: Tom Hanks, Denzel Washington, Jason Robards, Antonio Banderas
Drama
When a man with HIV is fired by his law firm because of his condition, he hires a homophobic small time lawyer as the only willing advocate for a wrongful dismissal suit. Powerful drama with an Oscar-winning performance from Tom Hanks. Moderate sex references and language. May be edited for content.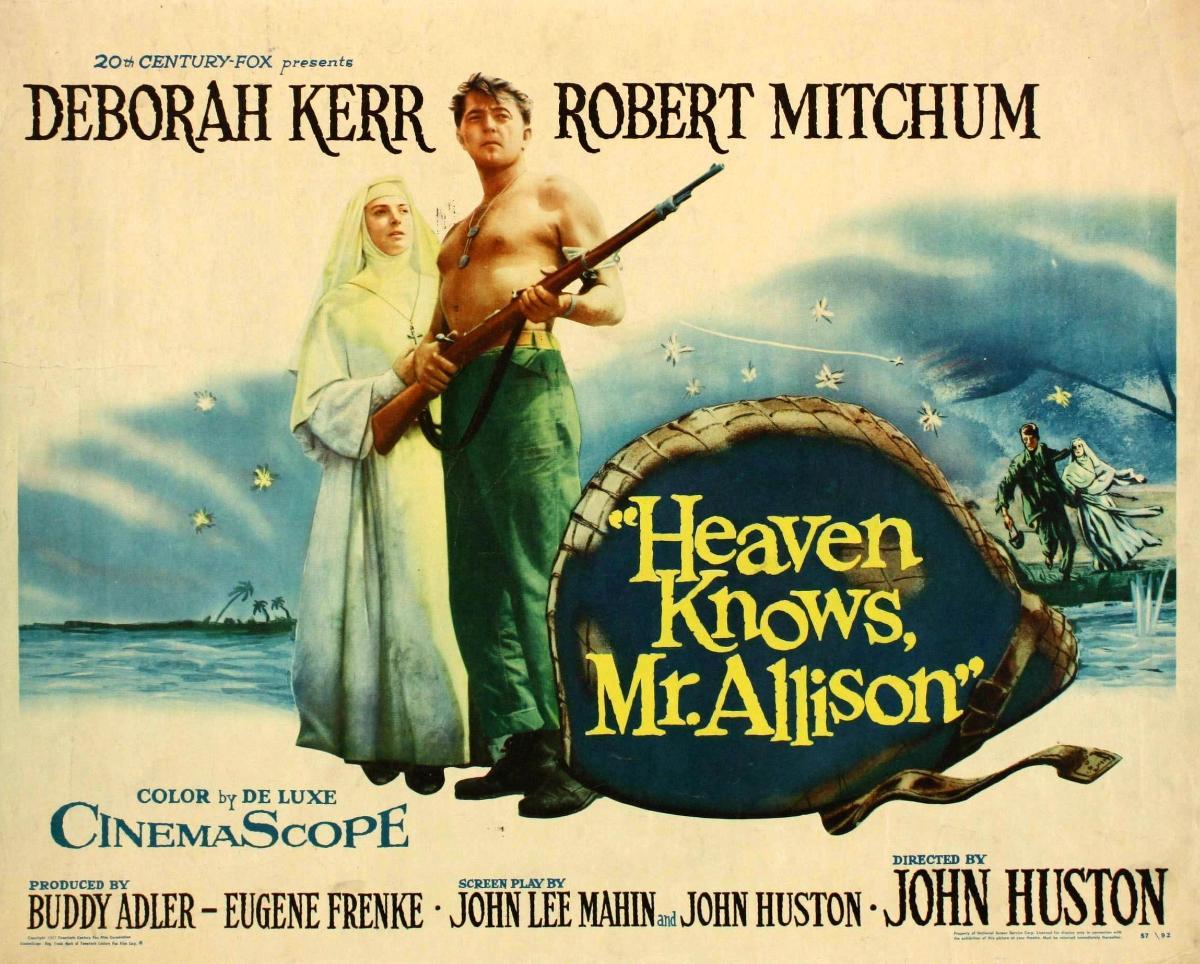 HEAVEN KNOWS, MR ALLISON (PG)
4.50pm Film4
Starring: Deborah Kerr, Robert Mitchum
Adventure, war, drama
During World War II, an American marine and an Irish nun form an unlikely friendship after being stranded on a South Pacific island. They find comfort in one another as the two hope for a rescue. Classic wartime drama. Mild violence and war peril.
THE DEVIL WEARS PRADA (PG)
6.50pm Sony Movies
Starring: Meryl Streep, Anne Hathaway, Stanley Tucci, Emily Blunt
Comedy, drama
A smart but sensible new graduate lands a job as an assistant to Miranda Priestly, the demanding editor-in-chief of a high fashion magazine. Fabulous comedy-drama with another Oscar-nominated performance from Meryl Streep. Mild language.
X-MEN: THE LAST STAND (12)
6.55pm Film4
Starring: Patrick Stewart, Ian McKellan, Hugh Jackman
Action, adventure, fantasy
As the government find a cure for the mutant, one of the X-Men is struggling with her own powers. The third and weakest of the Marvel adaptation about mutants. Moderate violence, moderate bad language.
TRUE ROMANCE (18)
9pm Sony Movies
Starring: Christian Slater, Patricia Arquette, Dennis Hopper, Gary Oldman, Brad Pitt, Christopher Walken
Thriller, drama, romance
In Detroit, a lonely pop culture geek marries a call girl, steals cocaine from her pimp, and tries to sell it in Hollywood. Meanwhile, the owners of the cocaine, the Mob, track them down in an attempt to reclaim it. Tarantino scripted thriller. A cult favourite. Strong bloody violence, sexual content and drug misuse.
TITANIC (PG)
9pm Sony Movies Classic
Starring: Clifton Webb, Barbara Stanwyck, Robert Wagner
Drama, Romance
An unhappily married couple struggle to deal with their problems while onboard the ill-fated ship. Not the James Cameron version but a 50s tale of the famous ship. Mild peril.
X-MEN ORIGINS: WOLVERINE (12)
9pm E4
Starring: Hugh Jackman, Ryan Reynolds, Liev Schreiber
Fantasy, Action
The early years of James Logan, featuring his rivalry with his brother Victor Creed, his service in the special forces team Weapon X, and his experimentation into the metal-lined mutant Wolverine. Darkly entertaining origins story. Moderate fantasy violence.
TIMECOP (15)
9pm 5*
Starring: Jean-Claude Van Damme, Mia Sara, Ron Silver
Action, crime,sci-fi
Max Walker, an officer for a security agency that regulates time travel, must fend for his life against a shady politician who's intent on changing the past to control the future. Possibly Jean-Claude Van Damme best film. Strong violence, language and sex.
SCARS OF DRACULA (15)
10pm Talking Pictures TV
Starring: Christopher Lee, Dennis Waterman, Jenny Haley
Horror
A young man, Paul Carlson, is on a trip and spends the night at Count Dracula's castle. He is murdered. After some time has passed, the young man's brother Simon comes to the small town where all the traces end to look for him. Hammer horror's most famous character returns. Moderate bloody horror.
THE LADY IN THE VAN (12)
10.45pm BBC1
Starring: Maggie Smith, Alex Jennings, Dominic Cooper, James Corden, Jim Broadbent, Frances de la Tour, Roger Allam
Comedy, Drama
Writer Alan Bennett forms an unexpected bond with a transient woman living in her van that's parked in his driveway. Wonderfully charming comedy-drama with the legendary Maggie Smith. Infrequent strong language.
BLUE IS THE WARMEST COLOUR (18)
11.05pm Film4
Starring: Léa Seydoux, Adèle Exarchopoulos
Drama, Romance
Adèle's life is changed when she meets Emma, a young woman with blue hair, who will allow her to discover desire and to assert herself as a woman and as an adult. In front of others, Adèle grows, seeks herself, loses herself, and ultimately finds herself through love and loss. Explicit drama about finding love. Explicit sexual content, nudity and strong language.
THE BIG CHILL (15)
11.05pm Sony Movie Classic
Starring: Tom Berenger, Glenn Close, Jeff Goldblum, William Hurt, Kevin Kline, Mary Kay Place, Meg Tilly, JoBeth Williams
Comedy, Drama
A group of seven former college friends gather for a week-end reunion at a South Carolina vacation home after the funeral of another of their college friends. Brilliantly written comedy-drama with an incredible soundtrack. Strong language, sex, nudity, sexual references, drug use and talk of a suicide.
JUMPIN' JACK FLASH (15)
11.25pm Sony Movies
Starring: Whoopi Goldberg, Stephen Collins, John Wood
Comedy, Thriller
A computer wiz woman works at a computer terminal in an NYC bank. One day she gets a strange message and breaks the code. Suddenly, she finds herself in the middle of a dangerous spy business. Fun comedy spy thriller. Strong language.
FRANKENSTEIN CREATED WOMAN (12)
12midnight Talking Pictures TV
Starring: Peter Cushing, Susan Denberg, Thorley Walters
Horror, Sci-Fi
After being reanimated, Baron Frankenstein transfers the soul of an executed young man into the body of his lover, prompting her to kill the men who wronged them. One of the best of Hammer's Frankenstein movies. Moderate horror and language.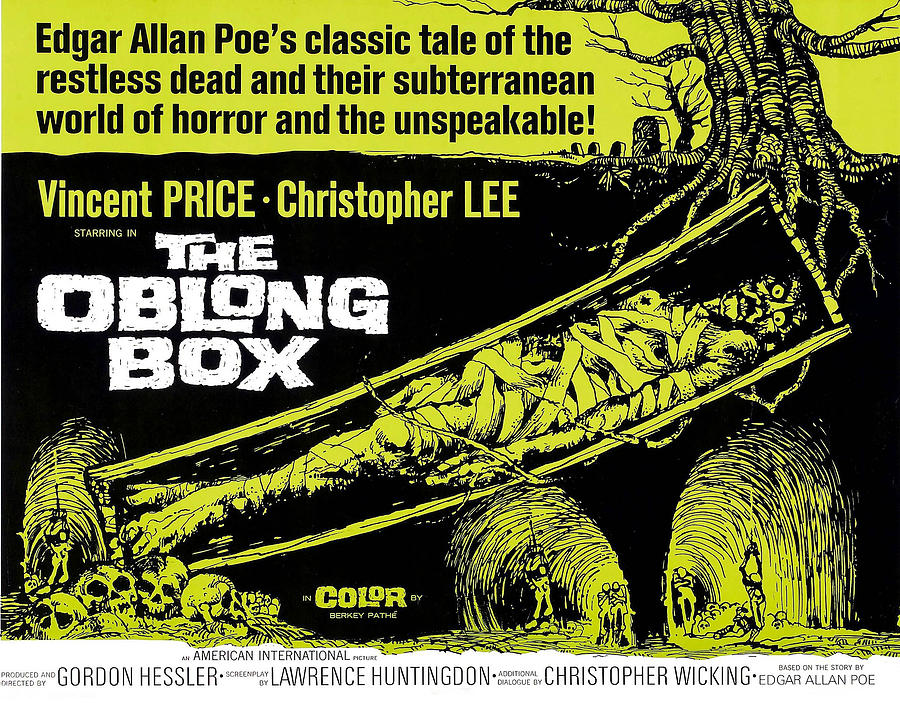 THE OBLONG BOX (15)
1.10am Sony Movies Classic
Starring: Vincent Price, Christopher Lee
Horror
Aristocrat Julian Markham keeps his disfigured brother, Sir Edward, locked in a tower of his house. Sir Edward occasionally escapes and causes havoc around the town. 60s horror from Edgar Allan Poe. Strong violence, moderate sex and nudity.
AGE OF CONSENT (12)
1.45am Talking Pictures TV
Starring: James Mason, Helen Mirren
Drama
A grizzled Australian painter decides to jolt his stale creativity in a remote island on the Great Barrier Reef, where he meets an alluring young islander who becomes his enchanting model. Could the untamed girl be his long-awaited muse? Drama from acclaimed director Michael Powell. Moderate nudity and sex references.
THE GRUDGE (15)
2.40am Horror Channel
Starring: Sarah Michelle Gellar, Jason Behr
Horror, Thriller
An American nurse living and working in Tokyo is exposed to a mysterious supernatural curse, one that locks a person in a powerful rage before claiming their life and spreading to another victim. Creepy remake of the Asian horror. Strong violence and horror.