Morning!
A grey and muggy day today. Not the best for going anywhere. So stay in and watch one of the many movies available today.
Stay safe, look after yourself and Happy Saturday!
AMAZON PRIME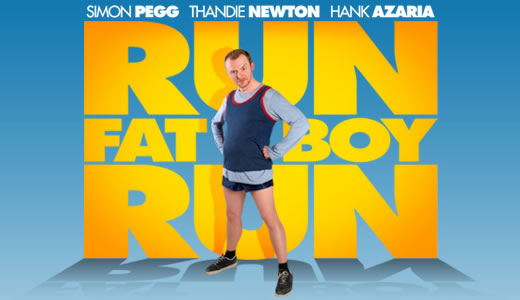 RUN FATBOY RUN (12)
Starring: Simon Pegg, Hank Azaria, Thandie Newton
Comedy, Romance, Sport
Five years after jilting his pregnant fiancée on their wedding day, out-of-shape Dennis decides to run a marathon to win her back. Charming rom-com directed by David Schwimmer.  Strong language and moderate sex references.
JUPITER ASCENDING (12)
Starring: Channing Tatum, Mila Kunis, Eddie Redmayne, Sean Bean
Sci-Fi, Action, Adventure
A young woman discovers her destiny as an heiress of intergalactic nobility and must fight to protect the inhabitants of Earth from an ancient and destructive industry. Absolutely bonkers sci-fi from the directors of The Matrix. So bad, it's good. Moderate violence, threat.
NETFLIX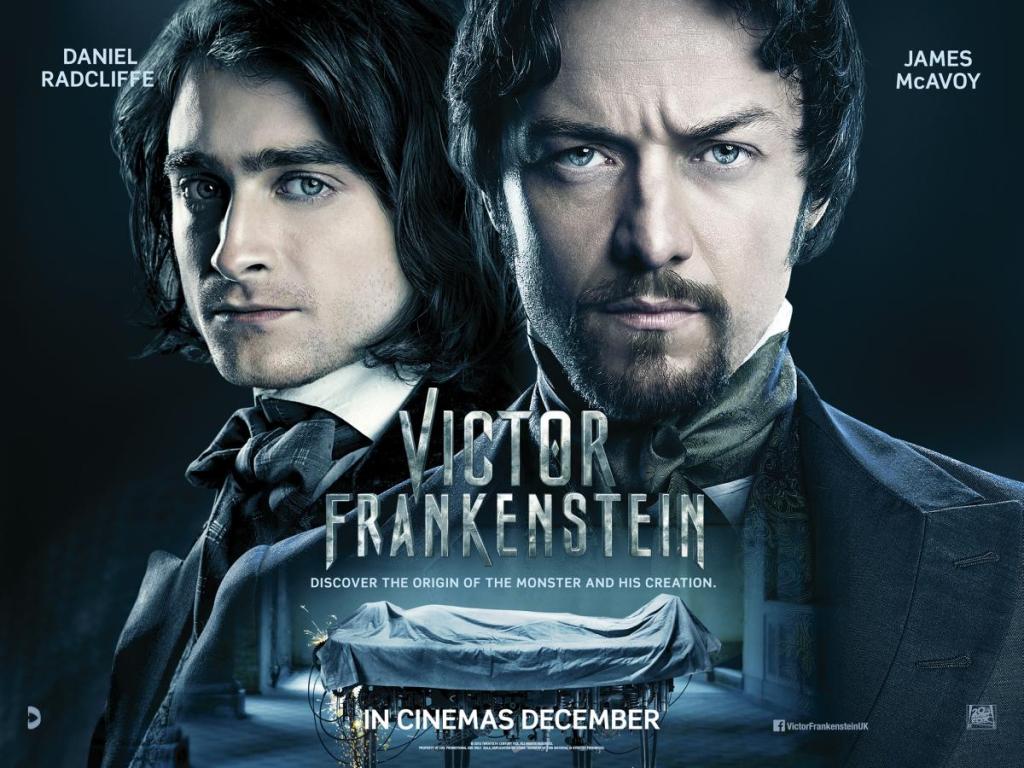 VICTOR FRANKENSTEIN (12)
Starring: James McAvoy, Daniel Radcliffe
Horror, Fantasy, Drama
Told from Igor's perspective, we see the troubled young assistant's dark origins, his redemptive friendship with the young medical student Viktor Von Frankenstein, and become eyewitnesses to the emergence of how Frankenstein became the man – and the legend – we know today. Reasonable retelling with two strong leads. Moderate violence, threat.
BASEKETBALL (15)
Starring: Trey Parker, Matt Stone, Ernest Borgnine
Comedy, Sport
Two childhood friends are pro athletes of a national sport called BASEketball, a hybrid of baseball and basketball, and must deal with a greedy businessman scheming against their team. Crazy comedy from the creators of South Park and Airplane! Coarse language and sexual references.
NOW TV/SKY CINEMA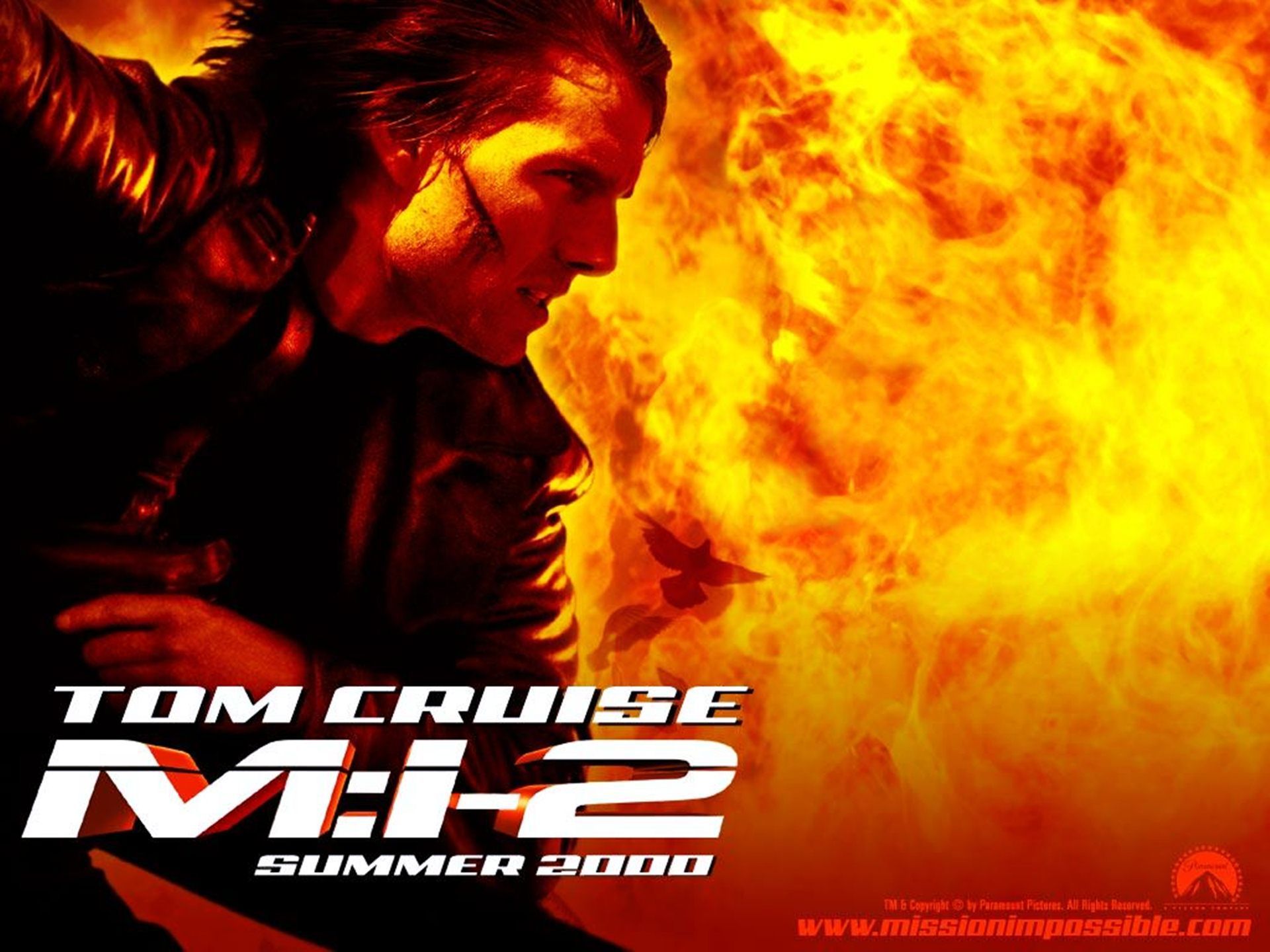 MISSION: IMPOSSIBLE II
Starring: Tom Cruise, Anthony Hopkins, Ving Rhames, Thandie Newton, Dougray Scott, Brendan Gleeson
Action, Adventure, Thriller
IMF agent Ethan Hunt is sent to Sydney to find and destroy a genetically modified disease called "Chimera". The weakest in the series but stylishly directed by John Woo. Strong violence.
AIRPLANE! (12)
Starring: Robert Hays, Julie Hagerty, Leslie Neilsen, Lloyd Bridges, Robert Stack
Comedy
A man afraid to fly must ensure that a plane lands safely after the pilots become sick. One of the funniest comedies ever made. Moderate sex references, brief nudity, language and drug use.
DISNEY+
NEVER BEEN KISSED (12)
Starring: Drew Barrymore, David Arquette
Comedy, Romance
A newspaper reporter enrols in high school as part of research for a story. Slightly unbelievable yet enjoyable romantic comedy. Mild language and sex references and implied soft drug use.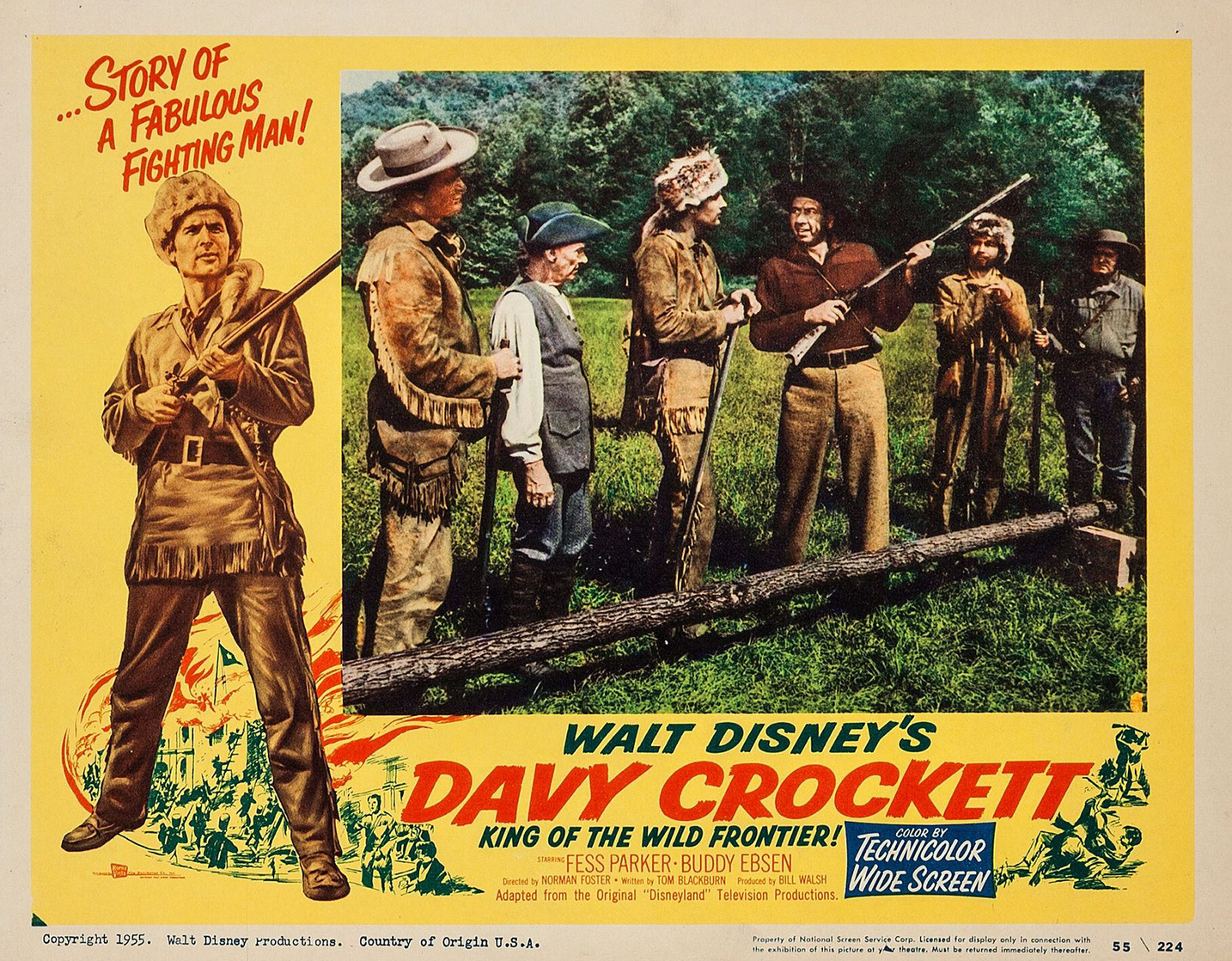 DAVY CROCKETT KING OF THE WILD FRONTIER (U)
Starring: Fess Parker, Buddy Ebsen
Adventure, Drama, Western
American frontiersman Davy Crockett fights in the Creek Indian War, is elected to the U.S. Congress and fights for Texas at the Alamo. Disney's entry into the western genre with a legendary character.  Mild violence.
MOVIES ON TERRESTRIAL TV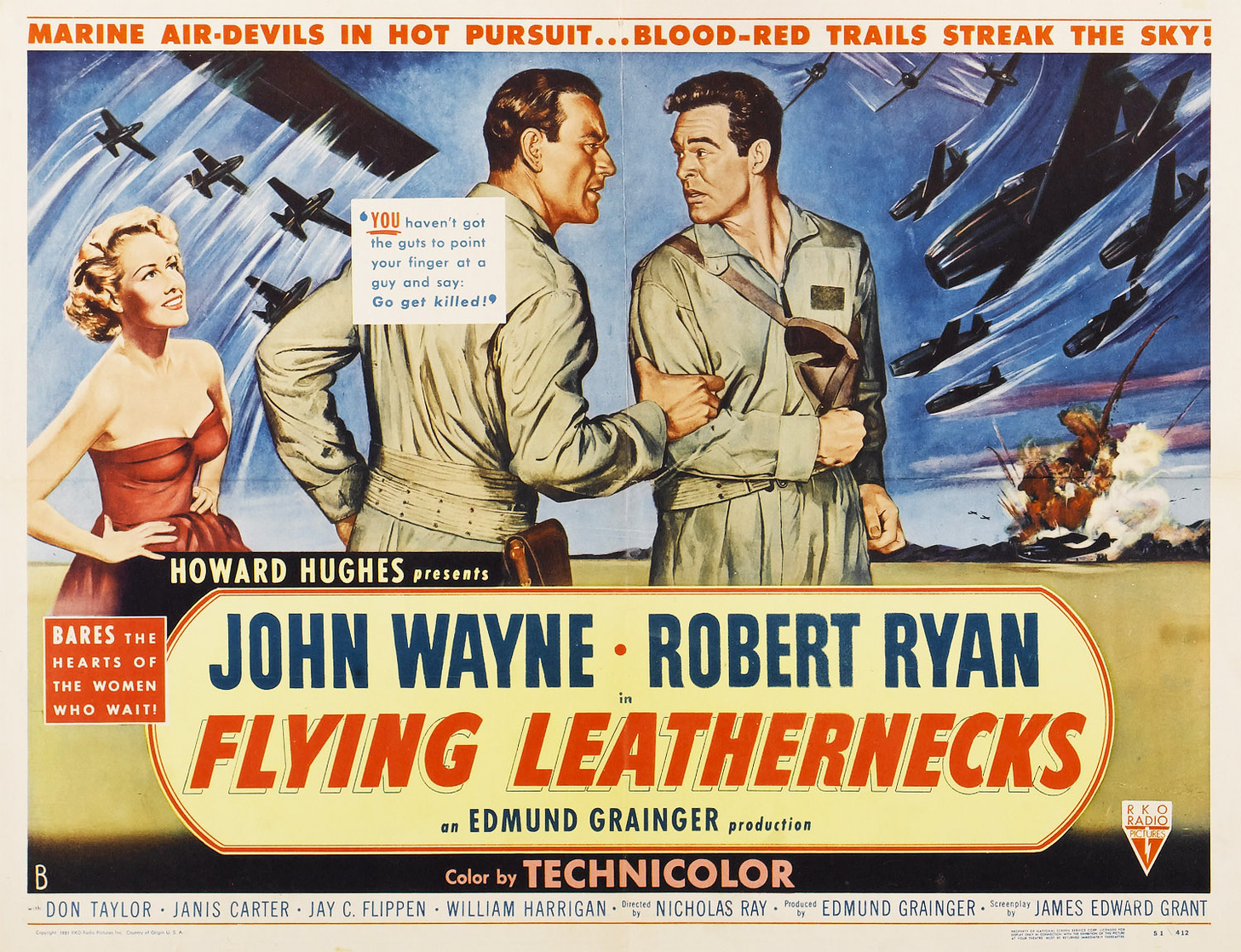 FLYING LEATHERNECKS (PG)
11.05am Sony Movies Action
Starring: John Wayne, Robert Ryan
War, action, drama
Major Kirby leads The Wildcats squadron into the historic WWII battle of Guadalcanal. Tough John Wayne war movie. Violence.
ROAD TO MOROCCO (U)
11.45am Sony Movies Classic
Starring: Bing Crosby, Bob Hope, Dorothy Lamour
Comedy, adventure, musical
Two carefree castaways on a desert shore find an Arabian Nights city, where they compete for the luscious Princess Shalmar. Madcap comedy from the popular Road series. Mild sexual references. Black and white.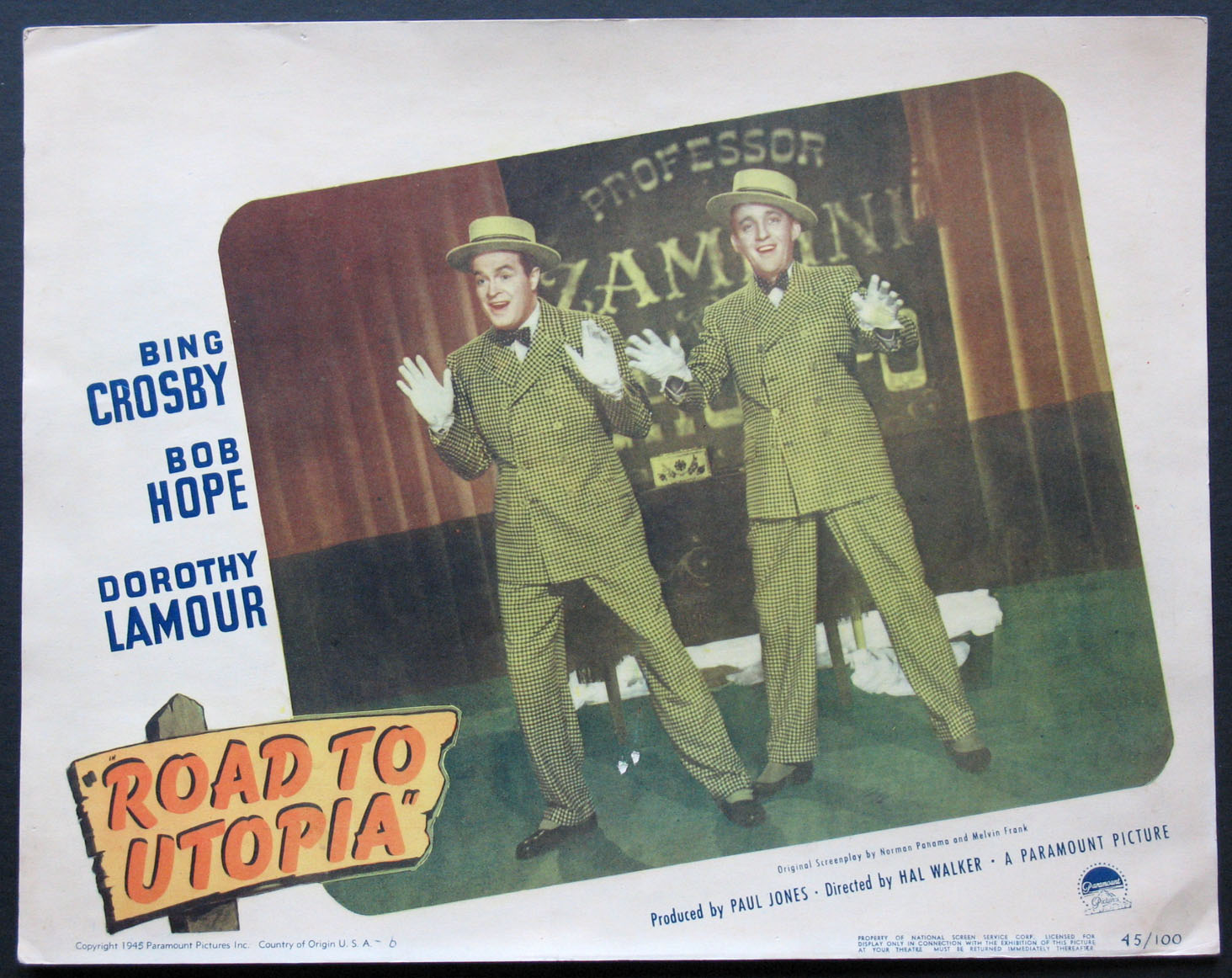 ROAD TO UTOPIA (PG)
11.40am Sony Movies Classic
Starring: Bing Crosby, Bob Hope, Dorothy Lamour
Adventure, comedy, musical
At the turn of the century, Duke and Chester, two vaudeville performers, go to Alaska to make their fortune. On the ship to Skagway, they find a map to a secret gold mine. More fun and games with Crosby, Hope and Lamour. Mild sexual references. Black and white.
CAPTAIN BOYCOTT (PG)
1.30pm Talking Pictures TV
Starring: Stewart Granger, Kathleen Ryan
Drama
In 1880 Ireland, poor farmers rebel against the abuses of their British landlords. Historical drama about a rebellious uprising. Mild violence. Black and white.
THE STING (PG)
1.55pm ITV4
Starring: Paul Newman, Robert Redford, Robert Shaw
Comedy, drama, thriller
Oscar-winning reteaming of Paul Newman and Robert Redford, in a tale of conmen going after a big-time gangster. Sharp, witty and with a twist that will leave your head spinning. Mild language, violence and sexual content.
MY BEST FRIEND'S WEDDING (12)
2.15pm 5*
Starring: Julia Roberts, Dermot Mulroney, Cameron Diaz, Rupert Everett
Comedy, Drama, Romance
When a woman's long-time friend reveals he's engaged, she realizes she loves him herself and sets out to get him, with only days before the wedding. Quirky romantic comedy. One use of strong language and moderate sex references.
EVER AFTER: A CINDERELLA STORY (PG)
2.20pm Film4
Starring: Drew Barrymore, Anjelica Huston, Dougray Scott
Comedy, drama, romance
The Brothers Grimm arrive at the home of a wealthy Grande Dame who speaks of the many legends surrounding the fable of the cinder girl before telling the "true" story of her ancestor. Interesting twist to the classic fairy tale. Mild language.
SHE WORE A YELLOW RIBBON (PG)
2.35pm Sony Movies Action
Starring: John Wayne, Joanne Dru, John Agar
Western
Captain Nathan Brittles, on the eve of retirement, takes out a last patrol to stop an impending massive Indian attack. Encumbered by women who must be evacuated, Brittles finds his mission imperilled. Classic cavalry western from John Ford. Violence.
WUTHERING HEIGHTS (U)
3.35pm Sony Movies Classic
Starring: Merle Oberon, Laurence Olivier, David Niven
Drama, romance
A servant in the house of Wuthering Heights tells a traveller the unfortunate tale of lovers Cathy (Merle Oberon) and Heathcliff (Sir Laurence Olivier). Classic adaptation of the Emily Bronte novel. Black and White.
FOR YOUR EYES ONLY (PG)
4.25pm ITV4
Starring: Roger Moore, Carole Bouquet, Topol, Lynn-Holly Johnson, Julian Glover
Action, Adventure, Thriller
James Bond is assigned to find a missing British vessel, equipped with a weapons encryption device and prevent it from falling into enemy hands. Bond goes back to basics with Roger Moore almost gadget free. Violence, sexual content and innuendo.
YOU'VE GOT MAIL (PG)
4.25pm 5*
Starring: Tom Hanks, Meg Ryan
Comedy, drama, romance
Two business rivals who despise each other in real life unwittingly fall in love over the Internet. Charming rom-com from the team behind Sleepless In Seattle. Mild language.
BACK TO THE FUTURE (PG)
4.40pm Film4
Starring: Michael J. Fox, Crispin Glover, Christopher Lloyd, Lea Thompson
Science Fiction, Adventure, Comedy
Marty McFly, a 17-year-old high school student, is accidentally sent thirty years into the past in a time-travelling DeLorean invented by his close friend, the eccentric scientist Doc Brown. Now classic 80s time-travelling comedy. mild language, sexual reference and violence.
CONDUCT UNBECOMING (PG)
5.45pm Sony Movies Classic
Starring: Michael York, Richard Attenborough, Susannah York, Trevor Howard, Stacy Keach, Christopher Plummer
Drama, crime
At a British Regimental party in Colonial India, the widow of Captain Scarlett is assaulted in the garden, and she accuses one of the newly arrived junior Lieutenants of the crime. A good cast in this courtroom drama. Mild sex references.
THE COMANCHEROS (PG)
6.45pm Sony Movies Action
Starring: John Wayne, Stuart Whitman
Western, Adventure, Drama
Texas Ranger Jake Cutter arrests gambler Paul Regret, but soon finds himself teamed with his prisoner in an undercover effort to defeat a band of renegade arms merchants and thieves dealing with the Comanches known as Comancheros. Western adventure from the director of Casablanca. Mild violence.
SHANGHAI KNIGHTS (12)
6.45pm Sony Movies
Starring: Jackie Chan, Owen Wilson
Action, Adventure, Comedy
When a Chinese rebel murders Chon's estranged father and escapes to England, Chon and Roy make their way to London with revenge on their minds. Less successful sequel to Shanghai Noon. Moderate martial arts violence and sex references.
BEHIND ENEMY LINES (12)
6.55pm Film4
Starring: Gene Hackman, Owen Wilson
War, Adventure, Drama
A Navy navigator is shot down over enemy territory and is ruthlessly pursued by a secret police enforcer and the opposing troops. Meanwhile his commanding officer goes against orders in an attempt to rescue him. Gripping modern-day war drama. War violence and some language.
ARABESQUE (12)
8pm Sony Movies Classic
Starring: Gregory Peck, Sophia Loren
Action, Adventure, Crime
Story of international intrigue involving a university professor, an Arab prime minister, a ruthless businessman, a beautiful spy, and hieroglyphics. 60s spy thriller. Moderate violence.
13 GOING ON 30 (12)
8pm ITV Be
Starring: Jennifer Garner, Mark Ruffalo
Comedy, Fantasy
A girl makes a wish on her thirteenth birthday, and wakes up the next day as a thirty-year-old woman. Delightfully sweet body-swap comedy. Moderate sex, language and drug references.
POLICE ACADEMY 4: CITIZENS ON PATROL (12)
8pm ITV4
Starring: Steve Guttenberg, Bubba Smith
Comedy
The misfit Police Academy graduates now are assigned to train a group of civilian volunteers to fight crime once again plaguing the streets. Desperate entry to the franchise with the odd laugh that works. Comic slapstick violence, sexual references, mild language and innuendo.
SPECTRE (12)
8.30pm ITV1
Starring: Daniel Craig, Christoph Waltz, Léa Seydoux, Ralph Fiennes
Action, thriller
A cryptic message from James Bond's past sends him on a trail to uncover the existence of a sinister organisation named SPECTRE. With a new threat dawning, Bond learns the terrible truth about the author of all his pain in his most recent missions. Daniel Craig's fourth outing as Bond. Violence, language, sexual content.
DIE HARD 2 (15)
9pm Sony Movies
Starring: Bruce Willis, Bonnie Bedelia, William Atherton
Action, Adventure, Thriller
John McClane attempts to avert disaster as rogue military operatives seize control of Dulles International Airport in Washington, D.C. More action from Bruce Willis. Strong language and bloody violence.
THE WOLVERINE (12)
9pm E4
Starring: Hugh Jackman, Famke Janssen
Action, Adventure, Fantasy
Wolverine comes to Japan to meet an old friend whose life he saved years ago, and gets embroiled in a conspiracy involving yakuza and mutants. A better than average entry to the X-Men universe. Moderate action violence and one use of strong language.
HELLFIGHTERS (PG)
9pm Sony Movies Action
Starring: John Wayne, Katherine Ross, Vera Miles
Action, Adventure, drama
The story of macho oil well firefighters and their wives. A tense and exciting action film from the director of The Wild Geese. Mild violence and language.
THE GIRL ON THE TRAIN (15)
9pm Channel 4
Starring: Emily Blunt, Haley Bennett
Thriller
A woman becomes obsessed with uncovering the truth behind a person's disappearance. Based on the best selling novel with a superb performance from Emily Blunt. Strong language, sex, violence.
COME BACK TO THE FIVE AND DIME, JIMMY DEAN, JIMMY DEAN (15)
9.05pm Talking Pictures TV
Starring: Karen Black, Sandy Dennis, Cher
Comedy, Drama
A fan club of die-hard James Dean fans meet on the 20th anniversary of his death and reconnect, opening old wounds and facing new ones. Often forgotten Robert Altman comedy-drama. Strong sex references, sexual violence references and language.
TREMORS (12)
9.45pm ITV4
Starring: Kevin Bacon, Fred Ward
Science Fiction, Horror, Comedy
Natives of a small isolated town defend themselves against strange underground creatures which are killing them one by one. Extremely entertaining monster movie. Moderate threat, gore, infrequent strong language.
WOMEN IN LOVE (15)
10.10pm Sony Movies Classic
Starring: Alan Bates, Oliver Reed, Glenda Jackson, Jennie Linden
Drama, romance
Two best friends fall in love with a pair of women, but the relationships soon go in very different directions. Classic adaptation of D.H. Lawrence's novel. Strong sex and nudity.
HARD TIMES (15) (AKA The Streetfighter)
11.20pm Talking Pictures TV
Starring: Charles Bronson, James Coburn, Jill Ireland
Drama, Action, Sports
The adventures of a drifter turned illegal prize-fighter during the Depression Era in New Orleans. Gritty period drama from Walter (The Warriors) Hill. Violence, sensuality, and mild language.
THE FIRM (15)
11.25pm 5*
Starring: Tom Cruise, Jeanne Tripplehorn, Gene Hackman
Thriller, drama
A young lawyer joins a prestigious law firm only to discover that it has a sinister dark side. Decent adaptation of John Grisham's best-selling thriller. Language and violence.
MCFARLAND, USA (PG)
11.30pm BBC1
Starring: Kevin Costner, Ramiro Rodriguez
Biopic, Drama, Sports
Jim White moves his family after losing his last job as a football coach. He sees that some of the students are worth starting a cross-country team and turns seven students with no hope into one of the best cross-country teams. Life-affirming sports drama. Mild bad language, brief injury detail.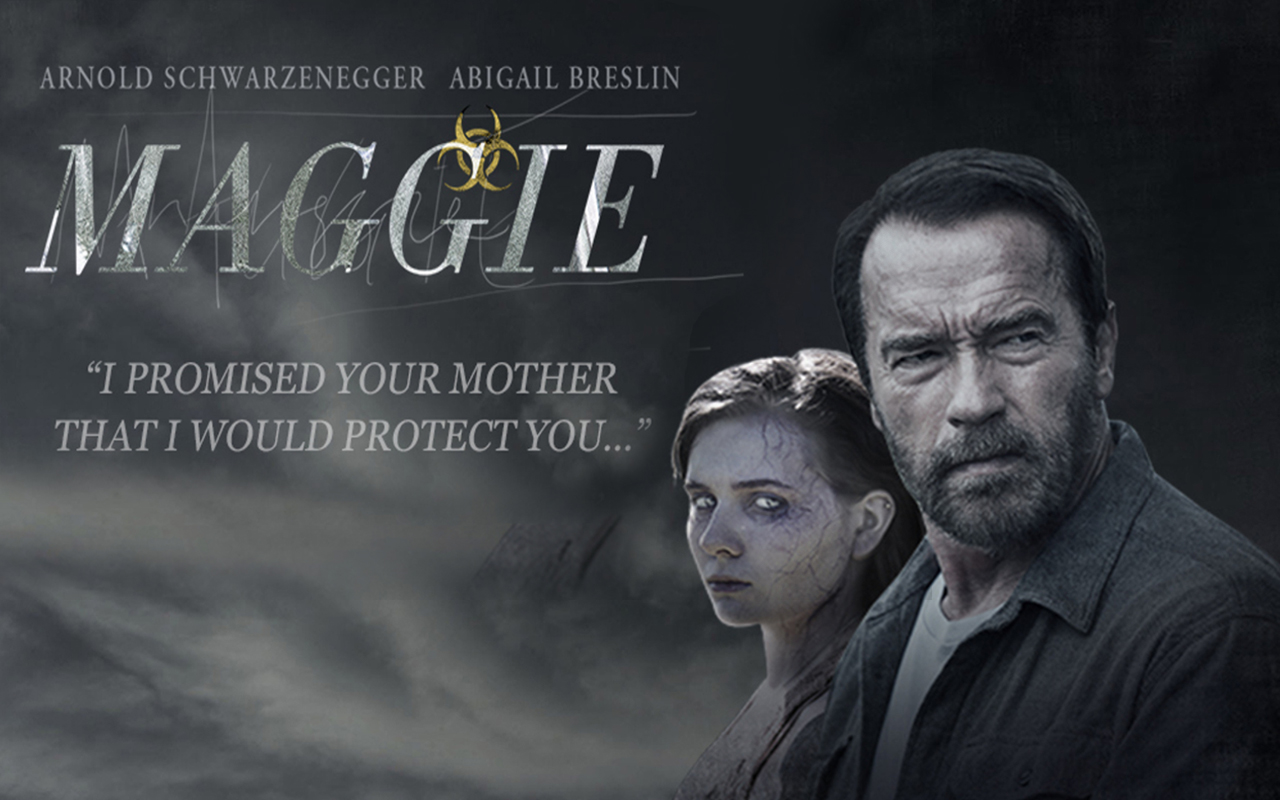 MAGGIE (15)
12.45am Horror Channel
Starring: Arnold Schwarzenegger, Abigail Breslin, Joely Richardson
Horror, Drama
A teenage girl in the Midwest becomes infected by an outbreak of a disease that slowly turns the infected into cannibalistic zombies. During her transformation, her loving father stays by her side. Arnie shows his acting skills. Strong threat, bloody images, language.
THE FRENCH LIEUTENANT'S WOMAN (12)
12.50am Sony Movies Classic
Starring: Meryl Streep, Jeremy Irons
Drama, Romance
Wife and husband, both actors, play a couple in love from the Victorian era. Soon they begin to feel that fiction interweaves into reality. Beautifully shot romantic drama. Sexual content.
LOVE IS STRANGE (15)
2.10am Film4
Starring: John Lithgow, Alfred Molina
Drama, Romance
After Ben and George get married, George is fired from his teaching post, forcing them to stay with friends separately while they sell their place and look for cheaper housing — a situation that weighs heavily on all involved. Enormously touching love story. Strong language.