Morning!
Another windy and gloomy day. Plenty of films on TV today so I am sure there's will be something for you to enjoy.
Stay safe, look after yourself and Happy Sunday!
AMAZON PRIME
THE PERFECT STORM (12)
Starring: George Clooney, Mark Wahlberg, Diane Lane, Karen Allen
Action, adventure, drama
An unusually intense storm pattern catches some commercial fishermen unaware and puts them in mortal danger. Exciting disaster movie based on a true story. Strong language and moderate horror.
SUNSHINE CLEANING (15)
Starring: Amy Adams, Emily Blunt
Comedy, Drama
In order to raise the tuition to send her young son to private school, a mother starts an unusual business — a bio-hazard removal/crime scene clean-up service — with her unreliable sister. Overlooked comedy-drama. Strong language, brief strong sex and bloody crime scenes.
NETFLIX
BRAM STOKER'S DRACULA (18)
Starring: Gary Oldman, Winona Ryder, Anthony Hopkins, Keanu Reeves, Richard E. Grant
Horror
The centuries-old vampire Count Dracula comes to England to seduce his barrister Jonathan Harker's fiancée Mina Murray and inflict havoc in the foreign land. Francis Ford Coppola's imagination of the Dracula legend. Strong sex, violence and bloody horror.
CAPTAIN FANTASTIC (15)
Starring: Viggo Mortensen, George McKay, Samantha Isler
Comedy, Drama
In the forests of the Pacific Northwest, a father devoted to raising his six kids with a rigorous physical and intellectual education is forced to leave his paradise and enter the world, challenging his idea of what it means to be a parent. Underrated comedy-drama. Strong language.
NOW TV/SKY CINEMA
BREAKFAST AT TIFFANY'S (PG)
Starring: Audrey Hepburn, George Peppard, Patricia Neal
Comedy
A young New York socialite becomes interested in a young man who has moved into her apartment building, but her past threatens to get in the way. Classic 60s comedy with the iconic Audrey Hepburn. Infrequent mild sex and drug references.
LOVE STORY (PG)
Starring: Ryan O'Neal, Ali McGraw
Drama, Romance
A boy and a girl from different backgrounds fall in love regardless of their upbringing – and then tragedy strikes. Language and sexual content.
DISNEY+
PERCY JACKSON: SEA OF MONSTERS (PG)
Starring: Logan Lerman, Alexandra Daddario, Nathan Fillion, Brandon T. Jackson
Fantasy, Adventure
In order to restore their dying safe haven, the son of Poseidon and his friends embark on a quest to the Sea of Monsters, to find the mythical Golden Fleece, all the while trying to stop an ancient evil from rising. Effect-ridden family adventure. Moderate fantasy violence and threat, and mild language.
THREE MEN AND A LITTLE LADY (PG)
Starring: Tom Selleck, Steve Guttenberg, Ted Danson, Nancy Travis
Comedy, Drama
Three ex-dads quickly discover how empty life is without their little lady, and go to outrageous lengths in their efforts to win their daughter back. Critically acclaimed and equally charming sequel. Mild violence, language and sexual references.
MOVIES ON TERRESTRIAL TV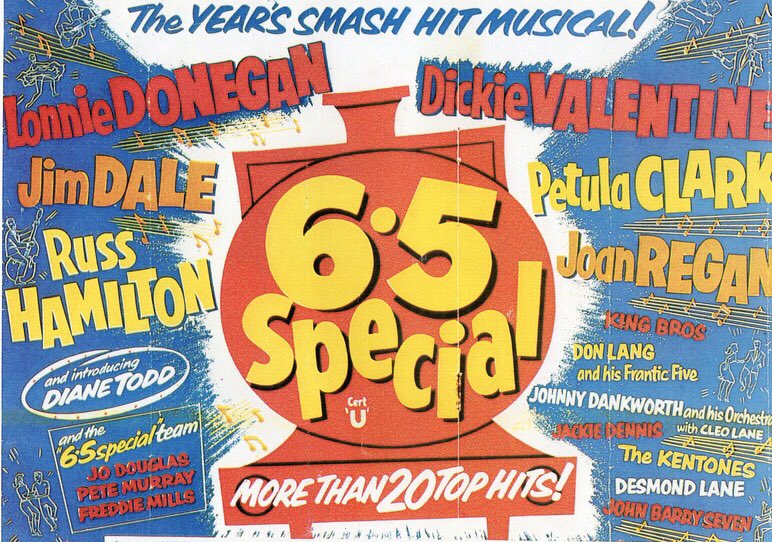 SIX-FIVE SPECIAL (U)
11.50pm Talking Pictures TV
Starring: Avril Leslie, Diane Todd, Jo Douglas, Lonnie Donegan, Jim Dale, Petula Clark
Musical
A young singer on a train bound for London finds herself among a group of famous musicians and performers. A thin plot for an excuse to have the best British acts of the 50s perform. Black and white.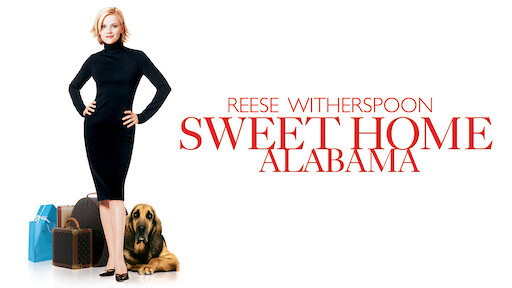 SWEET HOME ALABAMA (12)
12.20pm Sony Pictures
Starring: Reese Witherspoon, Josh Lucas, Patrick Dempsey
Comedy, Romance
A young woman who's reinvented herself as a New York City socialite must return home to Alabama to obtain a divorce from her husband, after seven years of separation. Routine comedy romance. Language/sexual references.
THE SPONGEBOB MOVIE: SPONGE OUT OF WATER (U)
1.05pm Film4
Starring: Tom Kenny, Bill Fagerbakke, Antonio Banderas
Animation, Comedy
After SpongeBob's beloved pet snail Gary is snail-napped, he and Patrick embark on an epic adventure to The Lost City of Atlantic City to bring Gary home. Crazy mix of CGI animation and live-action. A bonkers hoot. Mild slapstick violence, toilet humour.
SPY KIDS 2: ISLAND OF LOST DREAMS (U)
1.05pm ITV2
Starring: Antonio Banderas, Carla Gugino, Alexa Vega, Daryl Sabara
Action, Adventure, Comedy
The Cortez siblings set out for a mysterious island, where they encounter a genetic scientist and a set of rival spy kids. Fun sequel to the 2001 hit. Mild language and violence.
TRUE AS A TURTLE (U)
1.30pm Talking Pictures TV
Starring: John Gregson, Cecil Parker, Keith Mitchell
Comedy
Newlywed Tony Hudson offers his young wife Jane a cruise on a yacht as a honeymoon trip. Although Jane suffers from chronic seasickness, she accepts and one day they go on board the Turtle, a fine yacht owned by an industrialist friend, Dudley Partridge. Gentle British comedy.
THE 300 SPARTANS (PG)
1.35pm Sony Movies Action
Starring: Richard Egan, Ralph Richardson
Adventure, drama, history, epic
A small army of Greeks spearheaded by three hundred Spartans do battle with the whole invading Persian Army. Spectacular epic drama. Mild violence.
PARENTAL GUIDANCE (U)
1.50pm Channel 4
Starring: Billy Crystal, Bette Milder
Comedy
Artie and Diane agree to look after their three grandkids when their type-A helicopter parents need to leave town for work. Problems arise when the kids' 21st-century behaviour collides with Artie and Diane's old-school methods. Sickly sweet family comedy helped by two strong leads. Some rude humour.
ONE FINE DAY (PG)
2.25pm Sony Movies
Starring: Michelle Pfeiffer, George Clooney
Comedy, drama, romance
The lives of two strangers and their young children unexpectedly intersect on one hectic, stressful day in New York City. Watchable rom-com thanks to two charming performances. Mild language and sex references.
BACK TO THE FUTURE PART II (PG)
2.55pm Film4
Starring: Michael J. Fox, Crispin Glover, Christopher Lloyd, Lea Thompson
Science Fiction, Adventure, Comedy
After visiting 2015, Marty McFly must repeat his visit to 1955 to prevent disastrous changes to 1985…without interfering with his first trip. Second feature is better than most regard. Mild language, violence.
THIS BEAUTIFUL FANTASTIC (PG)
3pm BBC2
Starring: Jessica Brown Findlay, Tom Wilkinson, Andrew Scott, Jeremy Irvine
Comedy, Drama, Romance
A young woman who dreams of becoming a children's book author makes an unlikely friendship with a cantankerous, rich old widower. Sweet-natured British comedy. Mild bad language.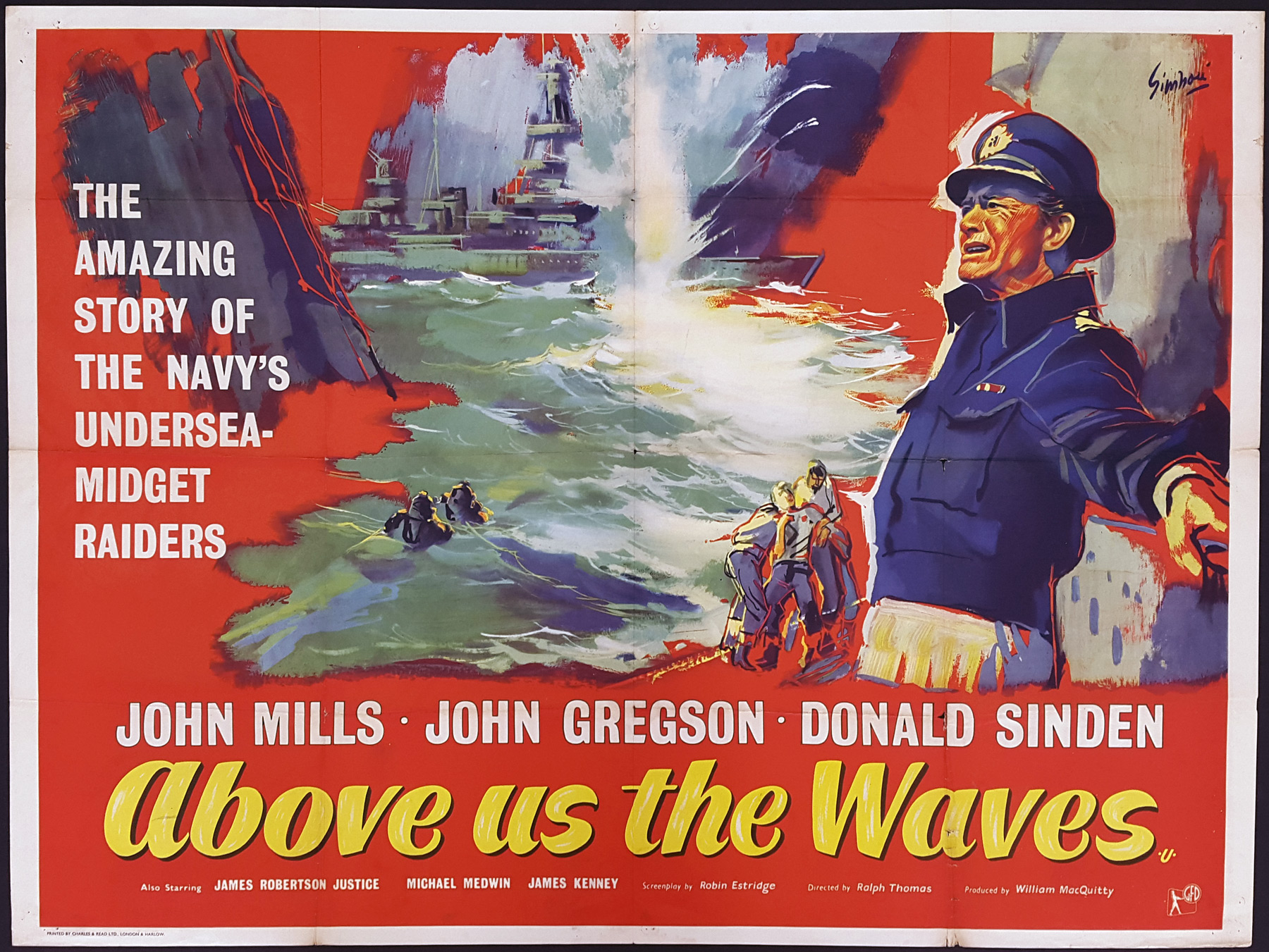 ABOVE US THE WAVES (U)
3.30pm Talking Pictures TV
Starring: John Mills, John Gregson, Donald Sinden, James Robertson Justice
War, Drama
The attack by British submarines on the German battleship "Tirpitz" in a Norwegian fjord during World War II. Tense classic British war drama. Mild violence.
BEETHOVEN (U)
3.30pm Channel 5
Starring: Charles Grodin, Bonnie Hunt, Dean Jones
Comedy, Drama
A slobbering St. Bernard becomes the centre of attention for a loving family, but must contend with a dog-napping veterinarian and his henchmen. Cute dog comedy. Mild slapstick violence.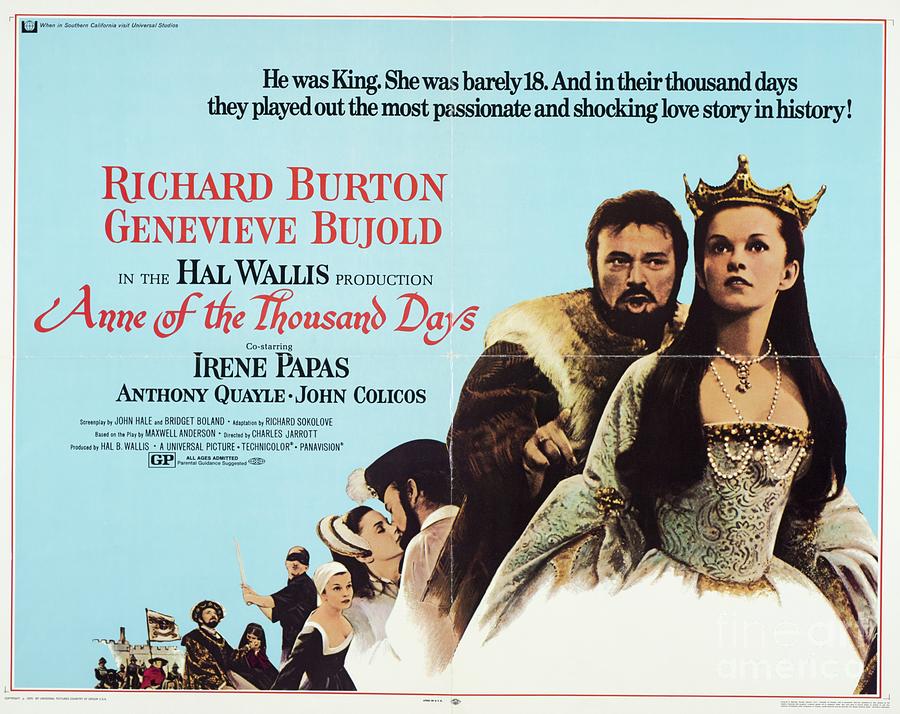 ANNE OF THE THOUSAND DAYS (PG)
3.50pm Sony Movies Classic
Starring: Richard Burton, Geneviève Bujold
Drama
King Henry VIII of England discards one wife, Catharine of Aragon, who has failed to produce a male heir, in favour of the young and beautiful Anne Boleyn. Well-made costume drama. Moderate violence, sex references and language.
CASTLE KEEP (15)
3.55pm Sony Movies Action
Starring: Burt Lancaster, Peter Falk
Action, comedy, drama, war
During the Battle of the Bulge, an anachronistic count shelters a ragtag squad of Americans in his remote 10th Century castle hoping a battle there against the advancing Germans will not lead to its destruction and all the heritage within. A realistic war drama. Moderate sex references and violence. May be edited for content.
SHREK (U)
5pm ITV2
Starring: Mike Myers, Eddie Murphy, Cameron Diaz
Comedy, Animation, Fantasy
A mean lord exiles fairytale creatures to the swamp of a grumpy ogre, who must go on a quest and rescue a princess for the lord in order to get his land back. Hilarious animation fantasy. Very mild bad language and mild comic violence.
BIG EYES (12)
5.05pm Film4
Starring: Amy Adams, Christoph Waltz
Biopic, Drama
A drama about the awakening of painter Margaret Keane, her phenomenal success in the 1950s, and the subsequent legal difficulties she had with her husband, who claimed credit for her works in the 1960s. One of Tim Burton's most underrated and subtle movies. Infrequent strong language, moderate threat.
SMOKEY AND THE BANDIT (PG)
5.10pm ITV4
Starring: Burt Reynolds, Jackie Gleason, Sally Field, Jerry Reed
Action, comedy
The Bandit is hired on to run a tractor-trailer full of beer over state lines, in hot pursuit by a pesky sheriff. Burt Reynolds stars in the fun, action-packed comedy. Language and violence.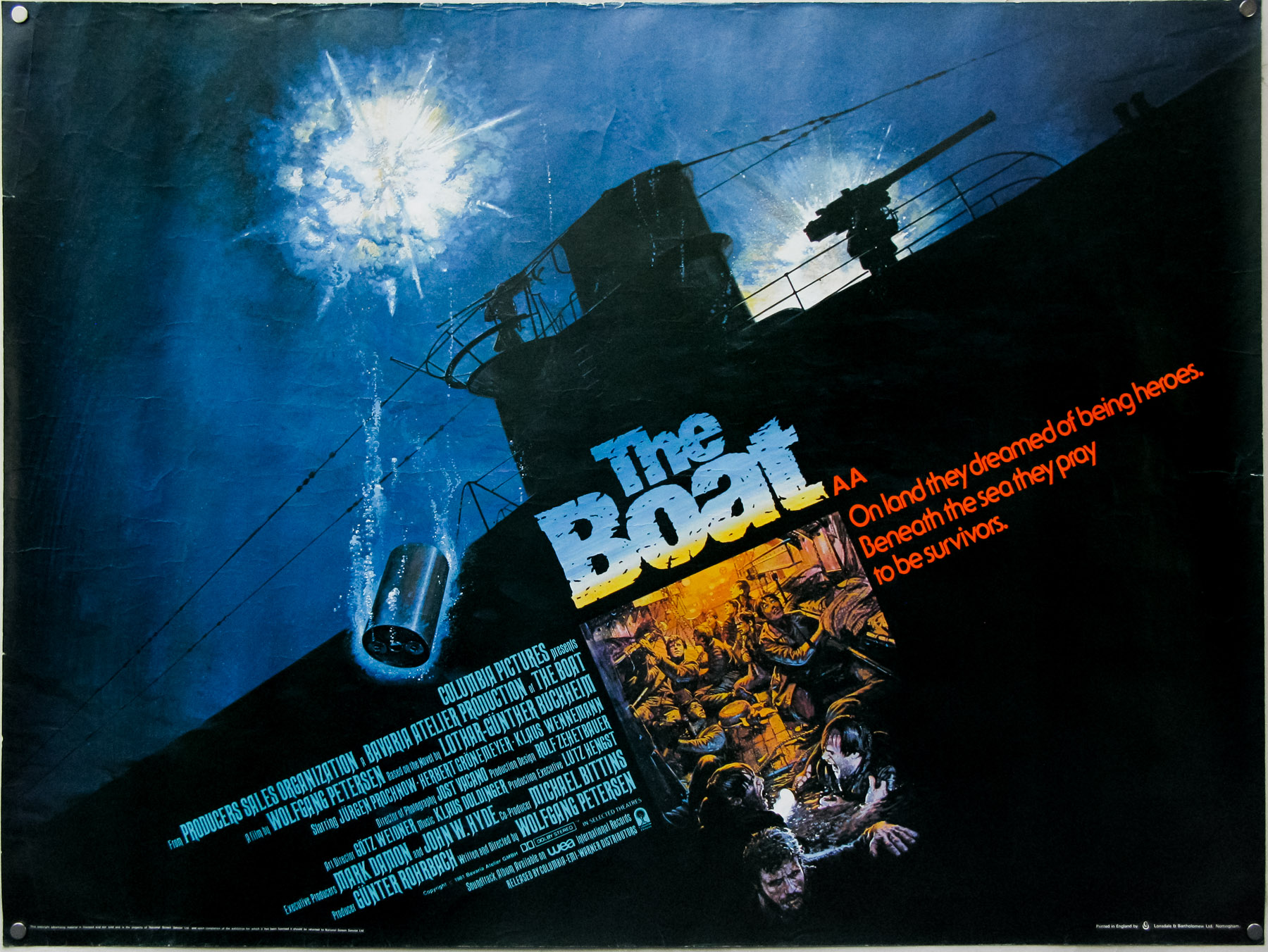 DAS BOOT (THE BOAT) (15)
6.05pm Sony Movies Action
Starring: Jurgen Prochnow, Herbert Gronemeyer
Adventure, drama, war
The claustrophobic world of a WWII German U-boat; boredom, filth and sheer terror. A brilliant German film that will built up the tension brilliantly. Sex references and violence. Subtitled.
OLIVER TWIST (U)
6.10pm Talking Pictures TV
Starring: Alec Guinness, Robert Newton, Francis L. Sullivan
Drama
An orphan named Oliver Twist meets a pickpocket on the streets of London. From there, he joins a household of boys who are trained to steal for their master. Classic version of the Dickens' tale by director David Lean. Mild scary scenes and violence. Black and white.
COVER GIRL (U)
6.45pm Sony Movies Classic
Starring: Rita Hayworth, Gene Kelly, Phil Silvers
Musical, comedy, romance
Rusty Parker wins a contest and becomes a celebrated cover girl; this endangers her romance with dancing mentor Danny. Bright and breezy musical comedy from the 40s.
THE LEGEND OF TARZAN (12)
6.50pm ITV2
Starring: Alexander Skarsgård, Samuel L Jackson, Margot Robbie, Djimon Hounsou, Christoph Waltz
Fantasy, Action, Adventure, Drama
Tarzan, having acclimated to life in London, is called back to his former home in the jungle to investigate the activities at a mining encampment. Updated version of the Tarzan story. Moderate action violence, threat, injury detail.
NIGHT AT THE MUSEUM: SECRET OF THE TOMB (PG)
7pm E4
Starring: Ben Stiller, Owen Wilson, Robin Williams, Rebel Wilson, Dan Stevens, Ben Kingsley, Mickey Rooney, Dick Van Dyke, Steeve Coogan, Ricky Gervais
Comedy, Adventure, Fantasy
Larry spans the globe, uniting favorite and new characters while embarking on an epic quest to save the magic before it is gone forever. Final part of the successful franchise. Mild comic violence, mild threat.
TABLE 19 (12)
7.10pm Film4
Starring: Anna Kendrick, Lisa Kudrow, Craig Robinson, Rya Meyers, June Squibb, Stephen Merchant
Comedy, Drama, Romance
Eloise, having been relieved of maid of honor duties after being unceremoniously dumped by the best man via text, decides to attend the wedding anyway, only to find herself seated with five fellow unwanted guests at the dreaded Table 19. Sparkling comedy with a delightful performance from Anna Kendrick. Moderate sex references, infrequent strong language, drug misuse.
PLANET OF THE APES (12)
11pm ITV4
Starring: Mark Wahlberg, Tim Roth, Helena Bonham Carter
Action, Adventure, Sci-Fi
In 2029, an Air Force astronaut crash-lands on a mysterious planet where evolved, talking apes dominate a race of primitive humans. Tim Burton's re-imaging version of the 60s classic sci-fi. Moderate violence.
FATAL ATTRACTION (15)
9pm 5*
Starring: Michael Douglas, Glenn Close, Anne Archer
Thriller, Drama
A married man's one-night stand comes back to haunt him when that lover begins to stalk him and his family. Controversial 80s thriller. Strong violence, sex and language.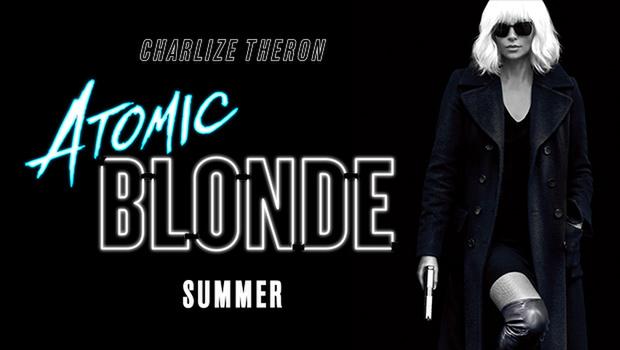 ATOMIC BLONDE (15)
9pm Film4
Starring: Charlize Theron, James McAvoy
Drama, Adventure, Action
Espionage action drama in which MI6 agent Lorraine Broughton (Charlize Theron) is sent to Cold War Berlin to recover a missing list of double agents. Brutal action sequences performed by Theron. Think a female John Wick. Strong violence, very strong language.
RED LIGHTS (15)
9pm Horror Channel
Starring: Robert De Niro, Cillian Murphy, Sigourney Weaver, Elizabeth Olsen, Toby Jones, Joely Richardson
Thriller, Horror
Psychologist Margaret Matheson and her assistant study paranormal activity, which leads them to investigate a world-renowned psychic who has resurfaced years after his toughest critic mysteriously passed away. Creepy all-star horror. Strong violence and language and sustained threat.
BUS STOP (U)
9pm Sony Movies Classic
Starring: Marilyn Monroe, Don Murray
Comedy, Drama, Romance
A naive but stubborn cowboy falls in love with a saloon singer and tries to take her away against her will to get married and live on his ranch in Montana. Classic comedy with Marilyn Monroe. Sexual references.
THE MOUNTAIN BETWEEN US (12)
9pm Channel 4
Starring: Kate Winslett, Idris Elba
Action, Adventure, Drama
Stranded after a tragic plane crash, two strangers must forge a connection to survive the extreme elements of a remote snow-covered mountain. When they realize help is not coming, they embark on a perilous journey across the wilderness. Star vehicle driven by the two charismatic leads. Moderate threat, sex, infrequent strong language.
OUT OF SEASON (18)
10.05pm Talking Pictures TV
Starring: Vanessa Redgrave, Cliff Robertson, Susan George
Drama
Middle-aged Ann (Vanessa Redgrave) and her teenage daughter Joanna (Susan George) manage a failing hotel on an island off the British coast. One day, the hotel receives an unexpected guest, a man named Joe (Cliff Robertson). Joe and Ann had an affair years ago, and it's suggested (though never stated) that Joanna could be their child. Sensual drama. Language, sex, sexual references and nudity.
SAFE HOUSE (15)
10.20pm ITV4
Starring: Denzel Washington, Ryan Reynolds
Thriller, Action
A young CIA agent is tasked with looking after a fugitive in a safe house. But when the safe house is attacked, he finds himself on the run with his charge. Gripping thriller with two strong leads. Strong violence and language.
3:10 TO YUMA (15)
10.50pm Sony Movies
Starring: Christian Bale, Russell Crowe
Western, adventure
A small-time rancher agrees to hold a captured outlaw who's awaiting a train to go to court in Yuma. A battle of wills ensues as the outlaw tries to psych out the rancher. Terrific western remake of the 1950s classic. Violence and language.
DESPERADO (18)
11.10pm Sony Movies Action
Starring: Antonio Banderas, Joaquim De Almeida, Salma Hayek, Steve Buscemi
Action, crime, thriller
Former musician and gunslinger El Mariach arrives at a small Mexican border town after being away for a long time. His past quickly catches up with him and he soon gets entangled with the local drug kingpin Bucho and his gang. Brutal action movie. Strong bloody violence, sex and language.
GOD'S OWN COUNTRY (15)
11.10pm Film4
Starring: Josh O'Connor, Alec Secareanu
Romance, Drama
Spring. Yorkshire. Young farmer Johnny Saxby numbs his daily frustrations with binge drinking and casual sex, until the arrival of a Romanian migrant worker for lambing season ignites an intense relationship that sets Johnny on a new path. Acclaimed British drama. Strong sex, language.
HOW TO LOSE FRIENDS AND ALIENATE PEOPLE (15)
11.15pm Film4
Starring: Simon Pegg, Gillian Anderson, Jeff Bridges, Kirsten Dunst, Megan Fox
Biopic, Comedy, Drama
A British writer struggles to fit in at a high-profile magazine in New York City. Entertaining comedy with a strong cast. Strong language, sex references and nudity.
NIGHT OF THE DEMON (12)
11.55pm Talking Pictures TV
Starring: Dana Andrews, Peggy Cummins
Fantasy, Horror
American professor John Holden arrives in London for a parapsychology conference, only to find himself investigating the mysterious actions of Devil-worshiper Julian Karswell. Classic chiller from the 50s. Violence, horror and intense scenes. Black and white.
MASK (12)
12.15am Sony Movies Classic
Starring: Cher, Sam Elliott, Eric Stoltz, Laura Dern
Biopic, Drama
A teenager with a massive facial skull deformity and biker gang mother attempt to live as normal a life as possible under the circumstances. Heartbreaking true story. Infrequent drug misuse, infrequent strong language.
THE SOCIAL NETWORK (12)
1.20am Sony Movies
Starring: Jesse Eisenberg, Andrew Garfield, Justin Timberlake
Drama, biopic
As Harvard student Mark Zuckerberg creates the social networking site that would become known as Facebook, he is sued by the twins who claimed he stole their idea, and by the co-founder who was later squeezed out of the business. A fascinating insight into the beginnings of Facebook. Infrequent strong language and drug use.