Morning!
Are we bracing ourselves for the madness of tomorrow? Best advice is to hide away from the world for the weekend and enjoy the movies on show over the next few days.
Stay safe, look after yourself and Happy Friday!
AMAZON PRIME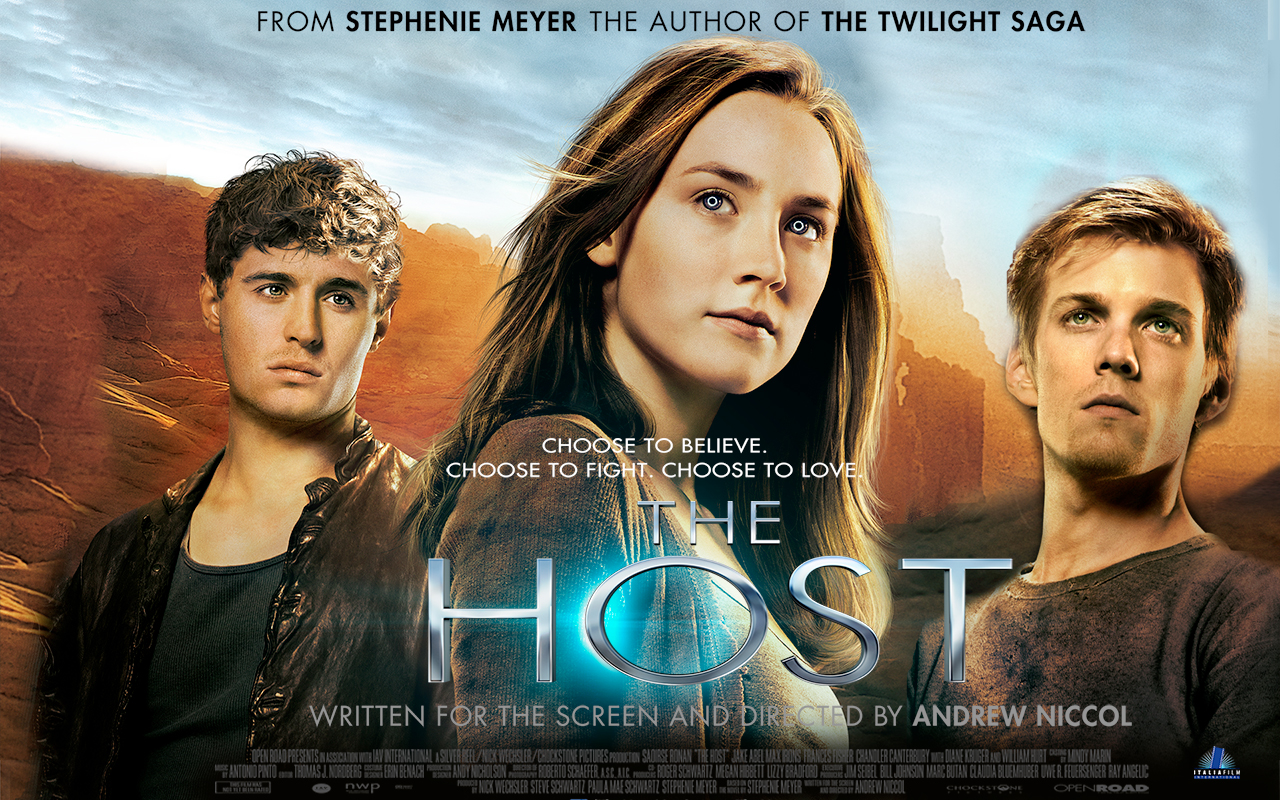 THE HOST (12)
Starring: Saoirse Ronan, Diane Kruger, Max Irons, Jake Abel, William Hurt
Sci-Fi, Action, Adventure
When an unseen enemy threatens mankind by taking over their bodies and erasing their memories, Melanie Stryder (Saoirse Ronan) will risk everything to protect the people she cares most about, proving that love can conquer all in a dangerous new world. Forgotten YA adventure from the director of Gattaca. Moderate violence and brief bloody injury.
COBRA (18)
Starring: Sylvester Stallone, Brigitte Nielsen, Reni Santoni
Action, Crime, Thriller
A tough-on-crime street cop must protect the only surviving witness to a strange murderous cult with far-reaching plans. Sylvester Stallone's 80s exploitation cop thriller. Strong language and violence.
NETFLIX
FIELD OF DREAMS (PG)
Starring: Kevin Costner, Amy Madigan, Gaby Hoffmann, Ray Liotta, Timothy Busfield, James Earl Jones, Burt Lancaster
Drama, Fantasy, Sport
An Iowa corn farmer, hearing voices, interprets them as a command to build a baseball diamond in his fields; he does, and the 1919 Chicago White Sox come. Wonderful baseball drama. Mild sex and drug references.
THE AMERICAN PRESIDENT (15)
Starring: Michael Douglas, Annette Bening, Martin Sheen, Michael J. Fox
Comedy, Drama, Romance
A widowed U.S. President running for reelection and an environmental lobbyist fall in love. It's all above-board, but "politics is perception," and sparks fly anyway. Charming romantic comedy from the director of When Harry Met Sally. Strong language.
NOW TV/SKY CINEMA
INTERSTELLAR (12)
Starring: Matthew McConaughey, Anne Hathaway, Jessica Chastain
Sci-fi, Adventure, Drama
A team of explorers travel through a wormhole in space in an attempt to ensure humanity's survival. Christopher Nolan's impressive sci-fi. Strong language, moderate threat, violence.
SUNSET BOULEVARD (PG)
Starring: William Holden, Gloria Swanson, Erich Von Stroheim
Drama, Film-Noir
A screenwriter develops a dangerous relationship with a faded film star determined to make a triumphant return. Classic tale of Hollywood from director Billy Wilder. Suicide references, mild violence, language and sex references. Black and white.
DISNEY+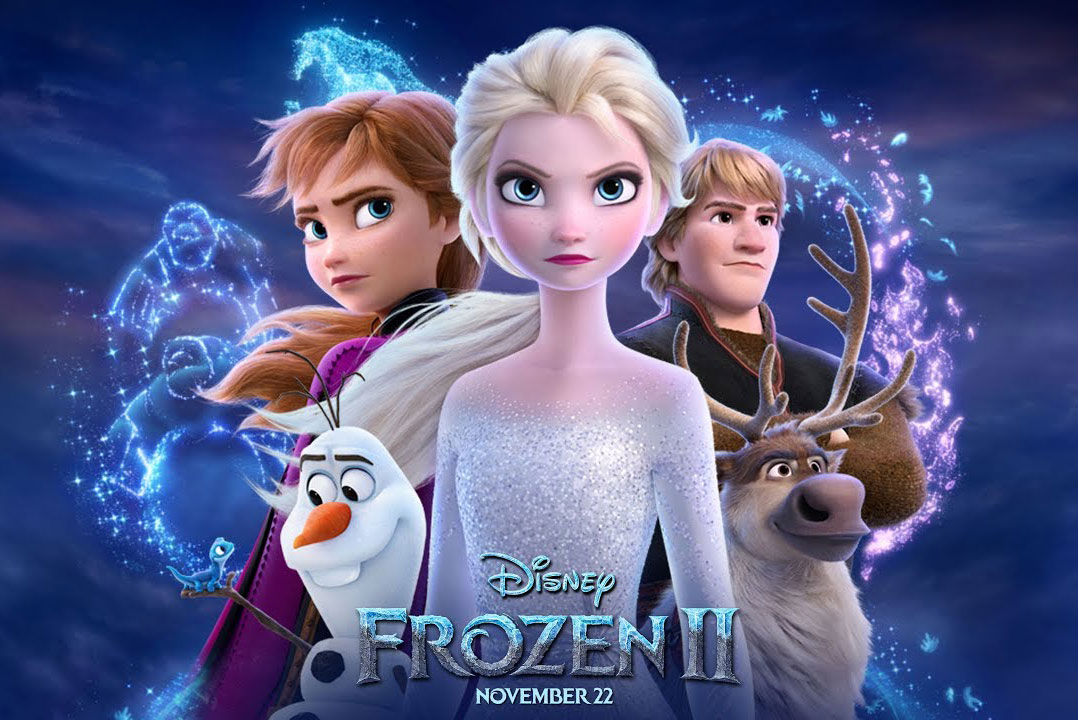 FROZEN II (U)
Starring: Idina Menzel, Kristen Bell, Jonathan Groff, Josh Gad
Musical, Fantasy, Animation
Anna, Elsa, Kristoff, Olaf and Sven leave Arendelle to travel to an ancient, autumn-bound forest of an enchanted land. They set out to find the origin of Elsa's powers in order to save their kingdom. Hugely popular sequel to the 2013 original. Mild threat, very mild violence, rude humour. Also available on Now TV/Sky Cinema.
DAVY CROCKETT AND THE RIVER PIRATES (U)
Starring: Fess Parker, Buddy Ebsen, Jeff York
Western, Adventure, Comedy, Drama
Davy Crockett and his sidekick Georgie compete against boastful Mike Fink ("King of the River") in a boat race to New Orleans but comes face-to-face with river pirates. More adventures from the King of the Wild Frontier. Mild violence.
MOVIES ON TERRESTRIAL TV
FLAME OF BARBARY COAST (U)
11am Film4
Starring: John Wayne, Ann Dvorak
Western, Romance, Musical
A Montana cowboy who heads for San Francisco to collect a debt, falls in with gamblers and a dance hall girl and is caught in the 1906 earthquake. Early John Wayne western. Mild violence. Black and white.
BORN TO BE BAD (PG)
11.15am Sony Movies Action
Starring: Mel Ferrer, Joan Fontaine, Joan Leslie, Robert Ryan
Drama, Film-Noir
A woman's attempt to appear innocent and sweet clashes with her lover who sees through her act and the wealthy man she tries to trick into marrying her. Twisted classic film-noir. Mild violence and sexual references. Black and white.
SON OF PALEFACE (U)
12.05pm Sony Movies Classic
Starring: Bob Hope, Roy Rogers, Jane Russell
Comedy, Western
Junior Potter returns to claim his father's gold, which is nowhere to be found. "Mike" is the luscious head of a gang of thieves, and Roy Barton is the federal marshal hot on her trail. Hilarious comedy sequel. Sexual references and mild violence.
PLEASE TURN OVER (12)
12.15pm Talking Piictures TV
Starring: Ted Ray, Jean Kent, Leslie Philips
Comedy
The orderly suburban life of a 1950's English town is turned on its head when the teenage daughter of one of the residents writes a steamy bestseller featuring characters obviously based on the local population. Saucy comedy from the Carry On team. Moderate sex references. Black and white.
DISTANT DRUMS (U)
12.55pm Film4
Starring: Gary Cooper, Mari Aldon, Richard Webb
Western, Action, Drama
After destroying a Seminole fort, American soldiers and their rescued companions must face the dangerous Everglades and hostile Indians in order to reach safety. Routine western with the always excellent Gary Cooper. Mild violence.
THE WRONG BOX (U)
2pm Sony Movies Classic
Starring: John Mills, Ralph Richardson, Michael Caine
Comedy, crime
In Victorian England, a fortune now depends on which of two brothers outlives the other or can be made to have seemed to do so. Zany all-star cast comedy. Mild language and threat.
THE DEVIL AND MISS JONES (U)
2.50pm Talking Pictures TV
Starring: Jean Arthur, Charles Coburn, Robert Cummings
Comedy, Romance
A tycoon goes undercover to ferret out agitators at a department store, but gets involved in their lives instead. Likeable screwball comedy from the 40s. Black and white.
THE ENEMY BELOW (PG)
3pm Film4
Starring: Robert Mitchum, Curt Jurgens
War, Action, Adventure, Drama
During World War II, an American destroyer meets a German U-Boat. Both captains are experts, and so begins a deadly game of cat-and-mouse. Classic war drama directed by Dick Powell. Violence.
THE 300 SPARTANS (PG)
3pm Sony Movies Action
Starring: Richard Egan, Ralph Richardson
Adventure, drama, history, epic
A small army of Greeks spearheaded by three hundred Spartans do battle with the whole invading Persian Army. Spectacular epic drama. Mild violence.
JOURNEY TO THE FAR SIDE OF THE SUN (PG)
4pm Horror Channel
Starring: Roy Thinnes, Ian Hendry, Patrick Wymark
Sci-Fi, Drama
The European Space Exploration Council sends two astronauts to explore a planet similar to the Earth but located on the opposite side of the sun. British sci-fi from the 60s. Mild violence and language.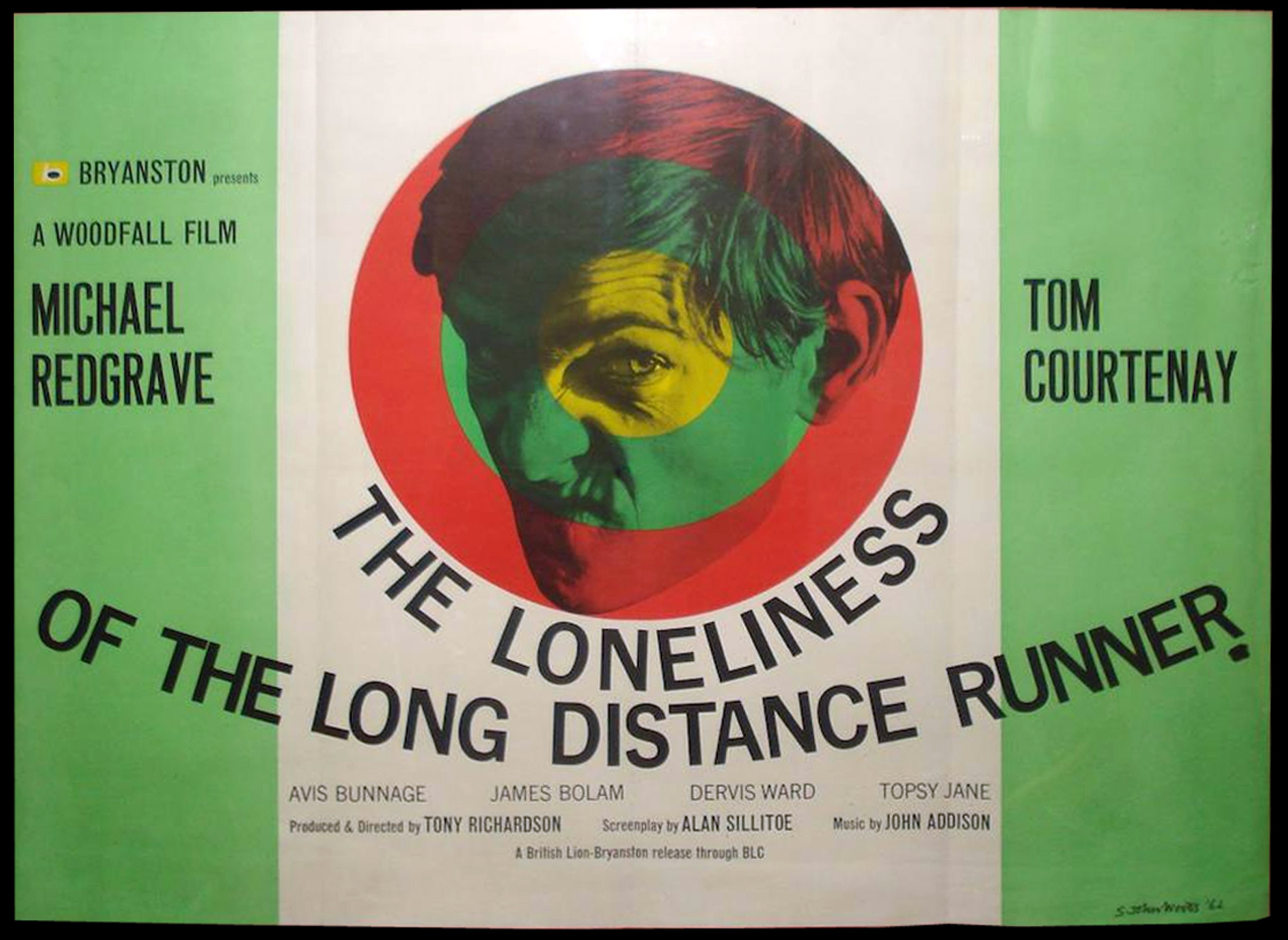 THE LONELINESS OF THE LONG DISTANCE RUNNER (12)
4.10pm Sony Movie Classic
Starring: Tom Courtenay, Michael Redgrave, James Bolam
Drama, sport
A juvenile offender (Sir Tom Courtenay) at a tough reform school impresses its Governor (Sir Michael Redgrave) with his running ability and is encouraged to compete in an upcoming race, but faces ridicule from his peers. Classic British drama. Sexual content. Black and White.
MY GIRL 2 (PG)
4.45pm Sony Movies
Starring: Dan Aykroyd, Jamie Lee Curtis, Anna Chlumsky, Austin O'Brien
Comedy, Drama
Vada Sultenfuss must go to LA to stay with her Uncle Phil to do some research on her mother's life, but finds much more. More charming coming-of-age comedy-drama. Mild language.
ALVAREZ KELLY (PG)
5pm Film4
Starring: William Holden, Richard Widmark, Janice Rule
Western
During the Civil War, Mexican cattleman Alvarez Kelly supplies the Union with cattle until Confederate Colonel Tom Rossiter's hungry men force Kelly to change his customers. Two great leads star in this routine western. Mild violence.
WATERLOO (U)
6.20pm Sony Movies Classic
Starring: Rod Steiger, Christopher Plummer, Orson Welles
Action, biopic, war, drama
Facing the decline of everything he has worked to obtain, conqueror Napoleon Bonaparte and his army confront the British at the Battle of Waterloo. Impressive epic war drama. Mild violence.
ONE FINE DAY (PG)
6.50pm Sony Movies
Starring: Michelle Pfeiffer, George Clooney
Comedy, drama, romance
The lives of two strangers and their young children unexpectedly intersect on one hectic, stressful day in New York City. Watchable rom-com thanks to two charming performances. Mild language and sex references.
THE MIRROR CRACK'D (PG)
6.55pm Talking Pictures TV
Starring: Angela Lansbury, Elizabeth Taylor, Rock Hudson, Tony Curtis, Geraldine Chaplin, Kim Novak
Crime, Mystery, Thriller
Miss Jane Marple (Dame Angela Lansbury) comes to solve the mystery when a local woman is poisoned and a visiting movie star seems to have been the intended victim. Agatha Christie whodunit with an all-star cast. Mild language and violence.
TABLE 19 (12)
7.20pm Film4
Starring: Anna Kendrick, Lisa Kudrow, Craig Robinson, Rya Meyers, June Squibb, Stephen Merchant
Comedy, Drama, Romance
Eloise, having been relieved of maid of honor duties after being unceremoniously dumped by the best man via text, decides to attend the wedding anyway, only to find herself seated with five fellow unwanted guests at the dreaded Table 19. Sparkling comedy with a delightful performance from Anna Kendrick. Moderate sex references, infrequent strong language, drug misuse.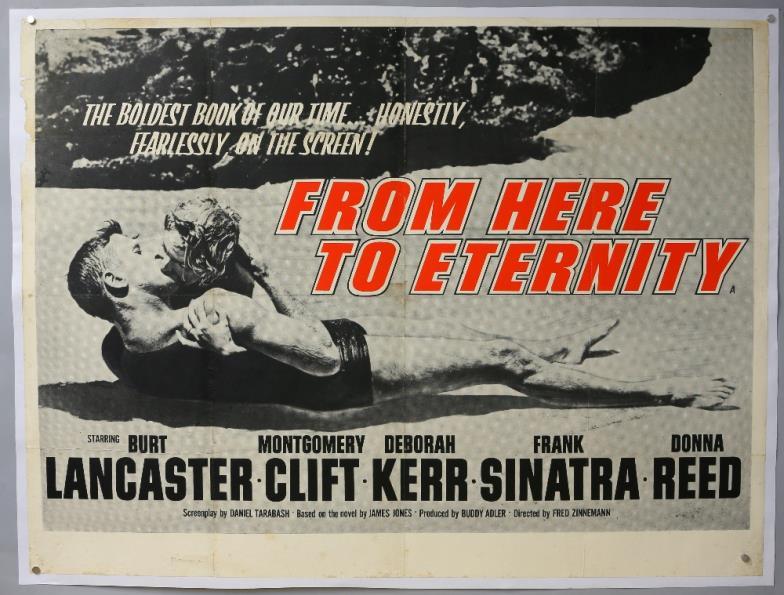 FROM HERE TO ETERNITY (PG)
9pm Sony Movie Classic
Starring: Burt Lancaster, Montgomery Clift, Deborah Kerr, Donna Reed, Frank Sinatra
War, Drama, Romance
In Hawaii in 1941, a private is cruelly punished for not boxing on his unit's team, while his captain's wife and second-in-command are falling in love. Oscar-winning wartime drama. Mild violence, sex references and language. Black and white.
THE ISLAND (12)
9pm 5*
Starring: Ewan McGregor, Scarlett Johansson
Sci-Fi, Action, Thriller
A man living in a futuristic sterile colony begins to question his circumscribed existence when his friend is chosen to go to the Island, the last uncontaminated place on earth. Flashy Michael Bay sci-fi thriller. Strong language, moderate violence and intense action.
THE WOLVERINE (12)
9pm E4
Starring: Hugh Jackman, Famke Janssen
Action, Adventure, Fantasy
Wolverine comes to Japan to meet an old friend whose life he saved years ago, and gets embroiled in a conspiracy involving yakuza and mutants. A better than average entry to the X-Men universe. Moderate action violence and one use of strong language.
U.S. MARSHALS (15)
9pm ITV4
Starring: Tommy Lee Jones, Wesley Snipes, Robert Downey Jr.
Action, Crime, Thriller
U.S. Marshal Samuel Gerard and his team of Marshals are assigned to track down Sheridan, who has been accused of a double-murder. Exciting sequel to The Fugitive. Strong violence and language.
13 GOING ON 30 (12)
9pm ITV Be
Starring: Jennifer Garner, Mark Ruffalo
Comedy, Fantasy
A girl makes a wish on her thirteenth birthday, and wakes up the next day as a thirty-year-old woman. Delightfully sweet body-swap comedy. Moderate sex, language and drug references.
DARKMAN (18)
9pm Sony Movies
Starring:  Liam Neeson, Frances McDormand
Action, sci-fi, thriller
A brilliant scientist left for dead returns to exact revenge on the people who burned him alive. Superhero movie from the director of The Evil Dead. Strong violence, language and gore.
THE AMOROUS ADVENTURES OF MOLL FLANDERS (15)
10pm Talking Pictures TV
Starring: Kim Novak, Richard Johnson, Angela Lansbury
Comedy, Romance
A bawdy story of how a poor damsel surrenders her virtue again and again to get to the top of society. Saucy all-star costume comedy. Innuendo and implicit visual references.
3:10 TO YUMA (15)
10.45pm BBC1
Starring: Christian Bale, Russell Crowe
Western, adventure
A small-time rancher agrees to hold a captured outlaw who's awaiting a train to go to court in Yuma. A battle of wills ensues as the outlaw tries to psych out the rancher. Terrific western remake of the 1950s classic. Violence and language.
THE SWIMMER (PG)
11.20pm Sony Movies Classic
Starring: Burt Lancaster, Janet Landgard
Drama
A man spends a summer day swimming as many pools as he can all over a quiet suburban town. A strange drama with a solid performance from Burt Lancaster. Mild language and sex references.
BORG VS MCENROE (15)
11.20pm BBC2
Starring: Shia LaBeouf, Sverrir Gudnason, Stellan Skarsgård
Biopic, Drama, Sport
The story of the 1980 tennis rivalry between the placid Björn Borg and the volatile John McEnroe. Fascinating insight into on of sports greatest rivalries. Strong language.
LIMITLESS (15)
11.45pm 5*
Starring: Bradley Cooper, Robert DeNiro, Abbie Cornish
Sci-Fi, Thriller
With the help of a mysterious pill that enables the user to access 100% of his brain abilities, a struggling writer becomes a financial wizard, but it also puts him in a new world with lots of dangers. Intriguing sci-fi thriller. Strong bloody violence and language.
THE SURVIVALIST (18)
2.05am Film4
Starring: Mia Goth, Andrew Simpson, Martin McCann
Sci-Fi, Drama, Thriller
In a time of starvation, a survivalist lives off a small plot of land hidden deep in forest. When two women seeking food and shelter discover his farm, he finds his existence threatened. Impressive low-key thriller. Brief strong sexual activity, abortion scene, strong violence, language.