Morning!
Hope you've recovered from the weekend? Back to the weekday drudgery I guess. Well fear not. Plenty to escape to with today's recommendations.
Stay safe, look after yourself and Happy Monday!
AMAZON PRIME
FILTH (18)
Starring: James McAvoy, Jamie Bell, Jim Broadbent
Comedy, Drama
A corrupt, junkie cop with bipolar disorder attempts to manipulate his way through a promotion in order to win back his wife and daughter while also fighting his own inner demons. Excessive comedy-drama that will shock. Not for the faint-hearted. Very strong language, sex and hard drug use.
THE SKELETON KEY (15)
Starring: Kate Hudson, Gena Rowlands, Peter Sarsgaard, John Hurt
Horror, Drama
A hospice nurse working at a spooky New Orleans plantation home finds herself entangled in a mystery involving the house's dark past. Spooky chiller from the director of Backbeat. Infrequent strong violence and sustained menace.
NETFLIX
ANGELA'S ASHES (15)
Starring: Emily Watson, Robert Carlyle, Joe Breen
Drama
Follows the experiences of young Frankie and his family as they try against all odds to escape the poverty endemic in the slums of pre-war Limerick. Powerful and moving drama. Strong language.
DRAGON: THE BRUCE LEE STORY (15)
Starring: Jason Scott Lee, Lauren Holly, Robert Wagner
Biopic, Action, Drama
A fictionalized account of the life of the martial arts superstar. Jason Scott Lee gives an impressive performance of the legendary star. Strong language and violence.
NOW TV/SKY CINEMA
THE LEGEND OF ZORRO (PG)
Starring: Antonio Banderas, Catherine Zeta Jones, Rufus Sewell
Action, Adventure, Romance
Despite trying to keep his swashbuckling to a minimum, a threat to California's pending statehood causes the adventure-loving Don Alejandro de la Vega and his wife, Elena, to take action. Continuing the adventures of the masked avenger. Sequences of violence/peril and action, language and a couple of suggestive moments.
THE GOLDEN CHILD (PG)
Starring: Eddie Murphy, Charlotte Lewis, Charles Dance
Action, Fantasy, Comedy
A private detective specialising in missing children is charged with the task of finding a special child whom dark forces want to eliminate. Fun Eddie Murphy vehicle. Mild language, violence.
DISNEY+
A GOOFY MOVIE (U)
Starring: Bill Farmer, Jason Marsden
Animation, Adventure, Comedy
When Max makes a preposterous promise to a girl he has a crush on, his chances to fulfilling it seem hopeless when he is dragged onto a cross-country trip with his embarrassing father, Goofy. Animated fun with Goofy and son. Very mild peril and violence.
PIRATES OF THE CARIBBEAN: THE CURSE OF THE BLACK PEARL (12)
Starring: Johnny Depp, Geoffrey Rush, Orlando Bloom, Keira Knightley
Action, Adventure, Fantasy
Blacksmith Will Turner teams up with eccentric pirate "Captain" Jack Sparrow to save his love, the governor's daughter, from Jack's former pirate allies, who are now undead. The first and the best of the Pirates movies. Moderate horror and action violence.
MOVIES ON TERRESTRIAL TV
MY FAVOURITE BRUNETTE (PG)
10.55am Sony Movies Classic
Starring: Bob Hope, Dorothy Lamour, Peter Lorre, Lon Chaney Jr.
Comedy, Crime, Film-Noir
Shortly before his execution on the death row in San Quentin, amateur sleuth and baby photographer Ronnie Jackson, tells reporters how he got there. One of Bob Hope's finest. Infrequent moderate violence. Black and white.
RUN FOR COVER (U)
11am Film4
Starring: James Cagney, Viveca Lindfors, John Derek
Western
Mistaken for train robbers, Matt Dow and Davey Bishop are shot at by the sheriff and his posse but they are cleared and hired as lawmen. Western adventure from the director of Rebel Without A Cause. Violence.
BARBARY COAST (PG)
12.45pm Sony Movies Classic
Starring: Miriam Hopkins, Edward G. Robinson, Joel McCrea
Adventure, Drama, Romance
Mary Rutledge arrives from the east, finds her fiance dead, and goes to work at the roulette wheel of Louis Charnalis' Bella Donna, a rowdy gambling house in San Francisco in the 1850s. Howard Hawks directs this classic adventure. Violence. Black an white.
WAGON MASTER (PG)
1.10pm Sony Movies Action
Starring: Ben Johnson, Joanne Dru, Robert Barrat
Western, Adventure
Two young drifters guide a Mormon wagon train to the San Juan Valley and encounter cutthroats, Indians, geography, and moral challenges on the journey. A small but perfectly formed John Ford western. Violence. Black and white.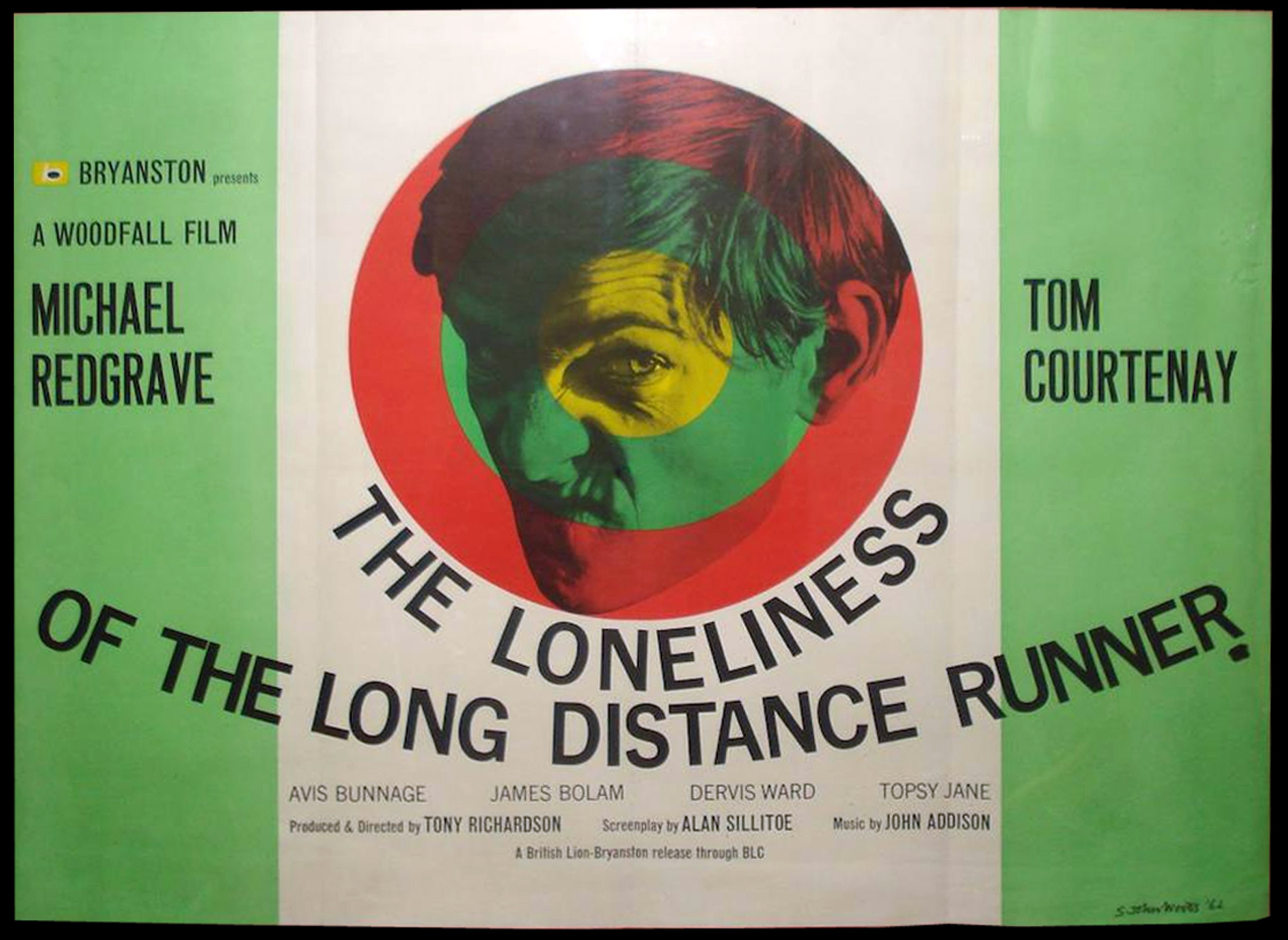 THE LONELINESS OF THE LONG DISTANCE RUNNER (12)
2.35pm Sony Movie Classic
Starring: Tom Courtenay, Michael Redgrave, James Bolam
Drama, sport
A juvenile offender (Sir Tom Courtenay) at a tough reform school impresses its Governor (Sir Michael Redgrave) with his running ability and is encouraged to compete in an upcoming race, but faces ridicule from his peers. Classic British drama. Sexual content. Black and White.
WINCHESTER '73 (U)
2.55pm Film4
Starring: James Stewart, Shelley Winters, Dan Duryea, Stephen McNally
Western, Action, Drama
The journey of a prize rifle from one ill-fated owner to another parallels a cowboy's search for a murderous fugitive. Classic western adventure with James Stewart. Mild violence.
GIFT HORSE (PG) (aka GLORY AT SEA)
2.55pm Sony Movies Action
Starring: Trevor Howard, Richard Attenborough
War, Adventure, Drama
In 1940, the Captain of an old Royal Navy destroyer struggles with his crew, as well as the Nazis. Stiff-upper-lip British war drama. Mild violence. Black and white.
THE OCTOBER MAN (PG)
3pm Talking Pictures TV
Starring: John Mills, Joan Greenwood
Crime, Thriller
Jim Ackland, who suffers from a head injury sustained in a bus crash, is the chief suspect in a murder hunt after a young woman that he has just recently met is found dead on the local common, and he has no alibi for the time she was killed. John Mills give a solid performance in this British thriller. Violence. Black and White.
HELL IS FOR HEROES (12)
4.45pm Film4
Starring: Steve McQueen, Bobby Darin, James Coburn, Bob Newhart
War, Drama
Small squad must hold off German attack. Tough war movie directed by Don Siegel, who directed Dirty Harry. Violence. Black and White.
MARIE ANTOINETTE (12)
4.45pm Sony Movies
Starring: Kirsten Dunst, Jason Schwartzman, Rip Torn
Biopic, drama
The retelling of France's iconic but ill-fated queen, Marie Antoinette. From her betrothal and marriage to Louis XVI at 15 to her reign as queen at 19 and to the end of her reign as queen, and ultimately the fall of Versailles. Sofia Coppola's modern twist. Sexual content, partial nudity and innuendo. May be edited for content.
THE WAY AHEAD (U)
5.45pm Talking Pictures TV
Starring: David Niven, Stanley Holloway
War, Drama
World War II drama that follows a group of British draftees, starting with their rigorous basic training, and ending with their deployment in North Africa. Carol Reed's British war drama. Mild violence. Black and white.
LIFE OF PI (PG)
6.55pm Channel 4
Starring: Suraj Sharma, Irfan Khan
Adventure, Drama, Fantasy
A young man who survives a disaster at sea is hurtled into an epic journey of adventure and discovery. While cast away, he forms an unexpected connection with another survivor: a fearsome Bengal tiger. Ang Lee's magical adventure. Some scary action sequences and peril.
THE RUNNING MAN (PG)
6.50pm Sony Movies Classic
Starring: Laurence Harvey, Lee Remick, Alan Bates
Thriller
An Englishman with a grudge against an insurance company for a disallowed claim fakes his own death, but is soon pursued by an insurance investigator. Carol Reed's tense thriller. Mild violence, threat, sex references, language.
TITANIC (PG)
6.55pm Sony Movies Classic
Starring: Clifton Webb, Barbara Stanwyck, Robert Wagner
Drama, Romance
An unhappily married couple struggle to deal with their problems while onboard the ill-fated ship. Not the James Cameron version but a 50s tale of the famous ship. Mild peril.
THE DAY OF THE JACKAL (15)
9pm Sony Movies Classic
Starring: Edward Fox, Michel Lonsdale
Thriller, Drama
A professional assassin codenamed "Jackal" plots to kill Charles de Gaulle, the President of France. Gripping thriller based on the best-selling novel. Strong violence, injury detail.
ALIEN: COVENANT (15)
9pm Film4
Starring: Michael Fassbender, James Franco, Katherine Waterston, Noomi Rapace, Guy Pearce, Billy Crudup
Science Fiction, Horror
The crew of a colony ship, bound for a remote planet, discover an uncharted paradise with a threat beyond their imagination, and must attempt a harrowing escape. More Alien horror from Ridley Scott. Strong bloody violence, gore, strong language.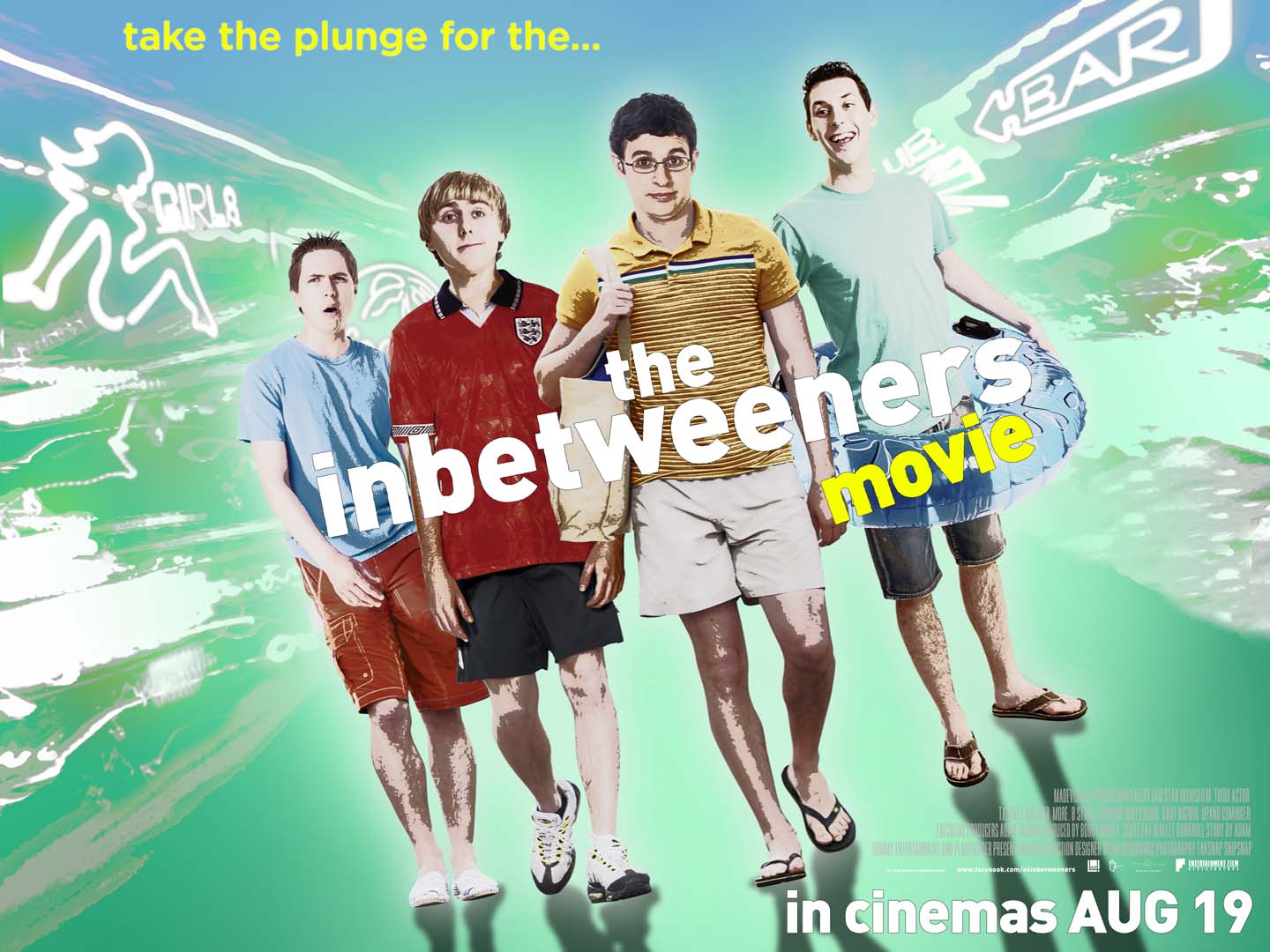 THE INBETWEENERS MOVIE (18)
9pm E4
Starring: Simon Bird, James Buckley, Blake Harrison, Joe Thomas
Comedy
Four socially troubled 18-year-olds from the south of England go on holiday to Malia. Spin-off movie of the hit Channel 4 comedy, longer and ruder. Very strong language, strong sex references and nudity.
INDECENT PROPOSAL (15)
9pm Sony Movies
Starring: Robert Redford, Demi Moore, Woody Harrelson
Drama, Romance
A billionaire offers one million dollars to a young married couple for one night with the wife. Popular 90s moral drama. Sexuality and language.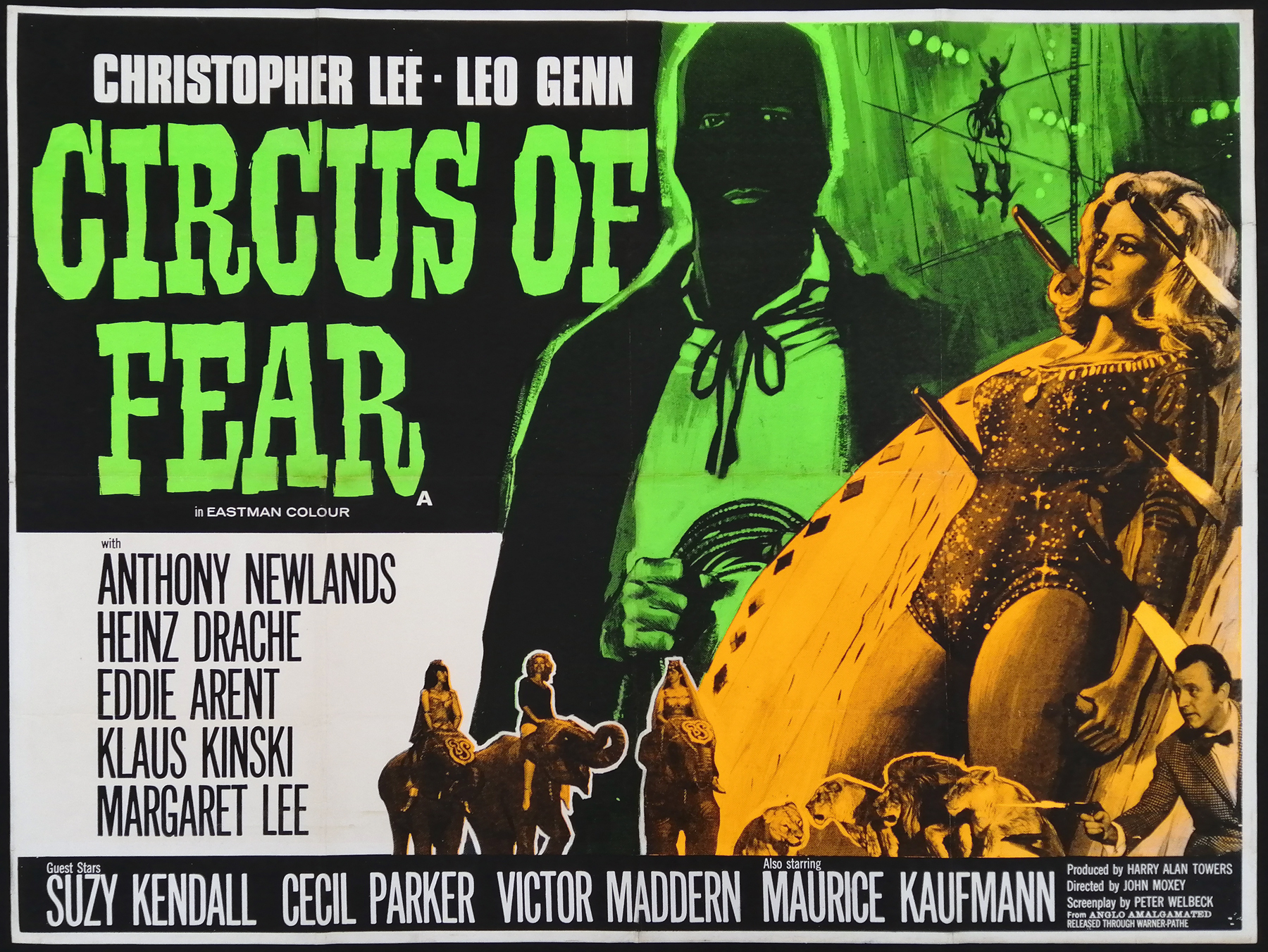 CIRCUS OF FEAR (PG)
11pm Talking Pictures TV
Starring: Christopher Lee, Leo Genn
Horror, Thriller
A circus becomes the location for stolen loot and murder.  B-movie British horror. Mild peril and violence.
THELMA AND LOUISE (15)
11.05pm Channel 5
Starring: Susan Sarandon, Geena Davis, Harvey Keitel
Adventure, crime, drama
Two best friends set out on an adventure, but it soon turns around to a terrifying escape from being hunted by the police, as these two girls escape for the crimes they committed. Ridley Scott's feminist drama has now become a classic. Strong language, violence and sexual content.
21 GRAMS (15)
11.20pm Sony Movies
Starring: Sean Penn, Benicio Del Toro, Naomi Watts
Crime, drama, thriller
A freak accident brings together a critically ill mathematician, a grieving mother, and a born-again ex-con. Gripping and intelligent thriller. Strong language, moderate sex, violence and drug use.
CUSTODY (15)
11.20pm Film4
Starring: Léa Drucker, Denis Ménochet
Drama
A broken marriage leads to a bitter custody battle with an embattled son at the centre. Powerful French drama. Strong threat, language, domestic abuse theme. Subtitled.
CREED (12)
12.10am 5*
Starring: Michael B. Jordan, Sylvester Stallone, Tessa Thompson
Drama, sport
The former World Heavyweight Champion Rocky Balboa serves as a trainer and mentor to Adonis Johnson, the son of his late friend and former rival Apollo Creed. Sylvester Stallone gives an Oscar-nominated performance as Rocky. Moderate violence, infrequent strong language.
LITTLE FAUSS AND BIG HALSY (15)
12.45am Talking Pictures TV
Starring: Robert Redford, Michael J. Pollard
Drama
A story of two motorcycle racers, the inept, unsuspecting Little Fauss (Michael J. Pollard) and the opportunistic, womanising Halsey Knox (Redford). Rarely screened drama from the 70s. Language, sexual content, nudity and violence.
THE SELFISH GIANT (15)
1.10am Film4
Starring: Conner Chapman, Shaun Thomas
Drama
Two thirteen year-old working-class friends in Bradford seek fortune by getting involved with a local scrap dealer and criminal. Superb independent British drama. Strong language, once very strong.