Morning!
As more businesses come out of lockdown and normality seems to be heading our way, I have decided to continue with the daily updates, mainly because there are some people who are not going anywhere. It would be nice to hear from you if you wish me to continue, so drop me a comment.
Stay safe, look after yourself and Happy Friday!
HOME PREMIERE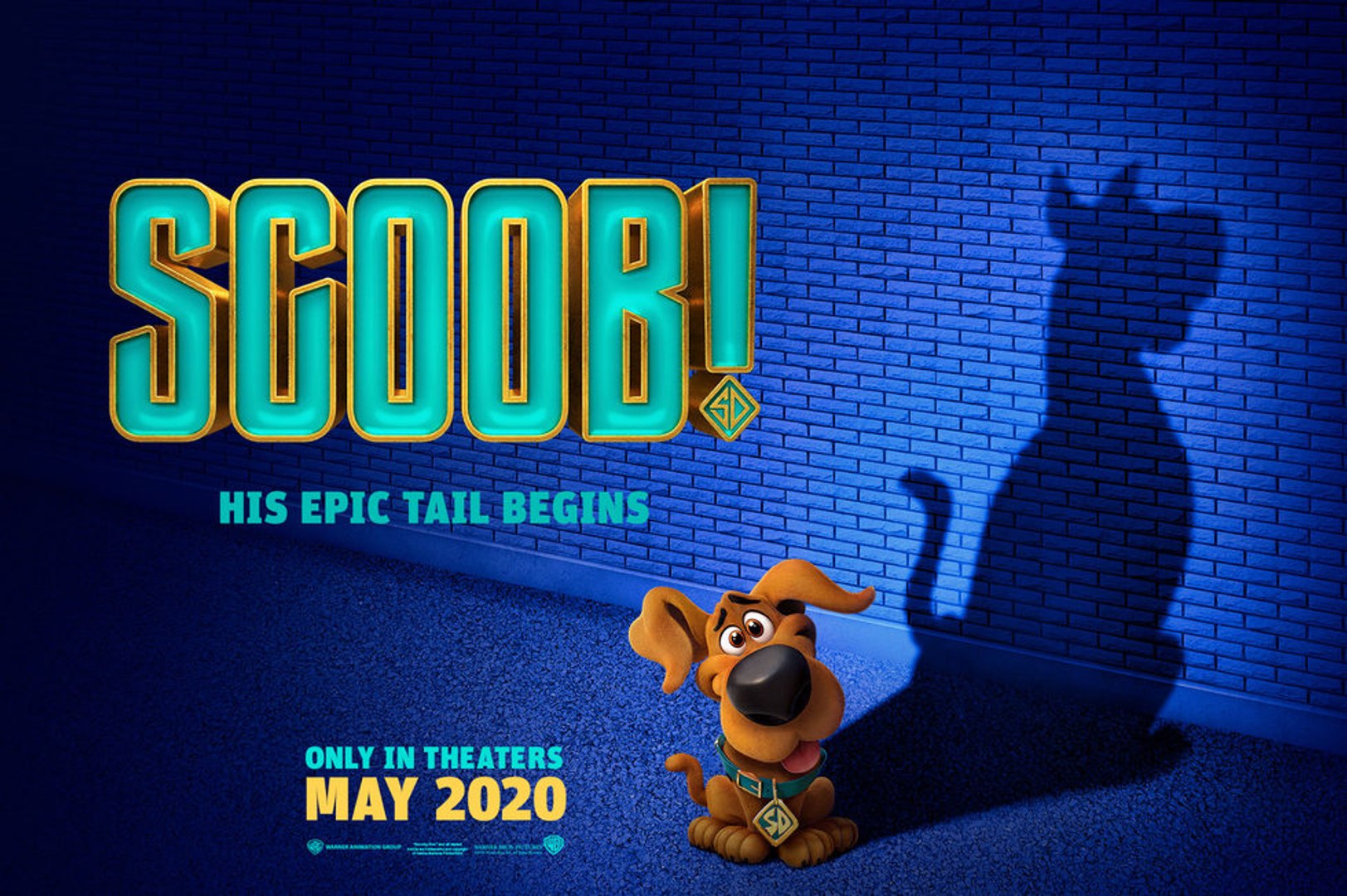 SCOOB! (PG)
Starring: Will Forte, Mark Wahlberg, Jason Isaac, Zac Efron, Amanda Seyfried
Animation, Adventure, Comedy
Scooby and the gang face their most challenging mystery ever: a plot to unleash the ghost dog Cerberus upon the world. As they race to stop this dogpocalypse, the gang discovers that Scooby has an epic destiny greater than anyone imagined. Computer animated new adventure for the famous hound. Some action, language and rude/suggestive humour.
AMAZON PRIME
MOON (15)
Starring: Sam Rockwell, Matt Berry
Sci-Fi, Drama
Astronaut Sam Bell has a quintessentially personal encounter toward the end of his three-year stint on the Moon, where he, working alongside his computer, GERTY, sends back to Earth parcels of a resource that has helped diminish our planet's power problems. Duncan Jones's brilliant directorial debut with a superb Sam Rockwell. Strong language.
DONNIE BRASCO (18)
Starring: Al Pacino, Johnny Depp
Biopic, crime, drama
An FBI undercover agent infiltrates the mob and finds himself identifying more with the mafia life, at the expense of his regular one. Tough true-life gangster story. Strong violence and language.
NETFLIX
THE EQUALIZER 2 (15)
Starring: Denzel Washington, Ashton Sanders, Pedro Pascal, Melissa Leo, Bill Pullman
Drama, Action, Thriller
Robert McCall serves an unflinching justice for the exploited and oppressed, but how far will he go when that is someone he loves? Denzel Washington returns in his first sequel in an action-packed thriller. Strong bloody violence and language.
MICHAEL (PG)
Starring: John Travolta, Andie Macdowell, William Hurt, Bob Hoskins
Comedy, Drama, Fnatasy
Two tabloid reporters checking out a report of the Archangel Michael living with an old woman find that it's true. But that's not the only surprise. Gentle comedy-drama from Nora Ephron, the writer of When Harry Met Sally. Mild violence, language and sexual references.
NOW TV/SKY CINEMA
IT: CHAPTER TWO (15)
Starring: Finn Wolfhard, Bill Skarsgård, Jessica Chastain, James McAvoy
Thriller, Horror
Twenty-seven years after their first encounter with the terrifying Pennywise, the Losers Club have grown up and moved away, until a devastating phone call brings them back. Final part to the horror from Stephen King. Strong gory violence, horror, language, discrimination.
JACK REACHER (12)
Starring: Tom Cruise, Rosamund Pike, Richard Jenkins, David Oyelowo, Werner Herzog, Jai Courtney, Robert Duvall
Action, Thriller
A homicide investigator digs deeper into a case involving a trained military sniper who shot five random victims. Action thriller based on the popular books. Strong violence and one use of strong language.
MOVIES ON TERRESTRIAL TV
HELL IS FOR HEROES (12)
11am Film4
Starring: Steve McQueen, Bobby Darin, James Coburn, Bob Newhart
War, Drama
Small squad must hold off German attack. Tough war movie directed by Don Siegel, who directed Dirty Harry. Violence. Black and White.
MURDERERS' ROW (PG)
12noon Sony Movies Classic
Starring: Dean Martin, Ann-Margret, Karl Malden
Action, adventure, comedy
Handsome top-secret American agent Matt Helm must recover a laser-weapons inventor who has been kidnapped by arch-villain Julian Wall. more spy-spoof adventures of Matt Helm. Mild violence and sexual references.
THE FIGHTING KENTUCKIAN (U)
12.50pm Film4
Starring: John Wayne, Oliver Hardy, Vera Ralston
War, Adventure, Romance
In 1818 Alabama, French settlers are pitted against greedy land-grabber Blake Randolph but Kentucky militiaman John Breen, who's smitten with French gal Fleurette De Marchand, comes to the settlers' aid. Classic war drama famous for the solo appearance of Oliver Hardy. Mild violence. Black and white.
FIRST MEN IN THE MOON (U)
2.10pm Sony Movies Classic
Starring: Edward Judd, Martha Hyer, Lionel Jeffries
Sci-fi, adventure
When a spaceship lands on the moon, it is hailed as a new accomplishment, before it becomes clear that a Victorian party completed the journey in 1899, leading investigators to that mission's last survivor. Fine 60s adventure. Mild violence and peril.
FUNERAL IN BERLIN (PG)
2.55pm Film4
Starring:  Michael Caine, Oscar Homolka
Thriller
A British Agent is sent to East Berlin to receive a Communist defector, but the true situation turns out to be rather more complicated. Second film with Michael Caine as Harry Palmer. Some mild horror, violence and sexual innuendo.
CROOKS IN CLOISTERS (U)
2.55pm Talking Pictures TV
Starring: Ronald Fraser, Barbara Windsor
Comedy, Crime
Having pulled off the smallest ever train robbery, Little Walter and his crew decide to get out of London. The six of them set up business in a disused monastery off the Cornish coast, despite the fact that none of them really qualifies as a monk – least of all Walter's moll Bikini. Enjoyable British crime caper. Very mild innuendo. Black and white.
YOUNG WINSTON (PG)
4.25pm Sony Movies Action
Starring: Simon Ward, Robert Shaw, Anne Bancroft, Jack Hawkins, Ian Holm, Anthony Hopkins
Biopic, Drama, War
Complex family relationships, as well as a combat experience, form the personality of the future world-known politician. Well-made biopic from Richard Attenborough. Mild violence and sex references.
BLITHE SPIRIT (U)
4.55pm Talking Pictures TV
Starring: Rex Harrison, Constance Cummings, Kay Hammond, Margaret Rutherford
Comedy, fantasy
Charles and his second wife Ruth are haunted by the spirit of his first wife, Elvira. Medium Madame Arcati tries to help things out by contacting the ghost. Terrific adaptation of Noel Coward's play.
AN AFFAIR TO REMEMBER (U)
6.40pm Sony Movies Classic
Starring: Cary Grant, Deborah Kerr
Romance, Drama
A couple falls in love and agrees to meet in six months at the Empire State Building – but will it happen? Classic love story that inspired Sleepless In Seattle.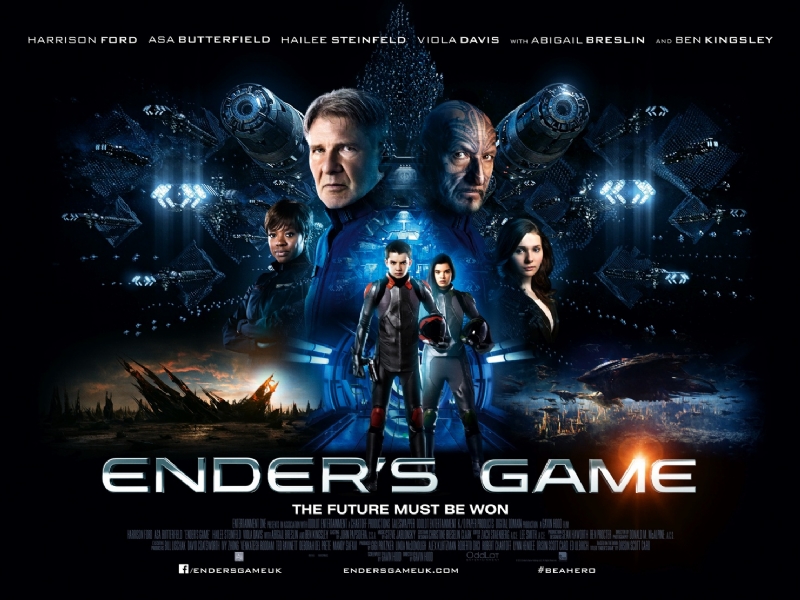 ENDER'S GAME (12)
6.45pm Film4
Starring: Harrison Ford, Asa Butterfield, Hailee Steinfeld, Ben Kingsley, Viola Davis, Abigail Breslin
Science Fiction, Adventure, Action
Young Ender Wiggin is recruited by the International Military to lead the fight against the Formics, an insectoid alien race who had previously tried to invade Earth and had inflicted heavy losses on humankind. Underrated sci-fi adventure. Moderate violence.
GROUNDHOG DAY (PG)
6.55pm Sony Movies
Starring: Bill Murray, Andie MacDowell
Comedy, romance
A weatherman finds himself inexplicably living the same day over and over again. Regarded now as a classic, and rightly so. Mild language.
ENEMY AT THE GATES (15)
9pm Sony Movies
Starring: Joseph Fiennes, Jude Law, Rachel Weisz, Bob Hoskins, Ed Harris
War, Drama
A Russian and a German sniper play a game of cat-and-mouse during the Battle of Stalingrad. An interesting twist on the traditional war movie. Strong war violence and horror, and moderate sex.
WAR FOR THE PLANET OF THE APES (12)
9pm Film4
Starring: Andy Serkis, Judy Greer, Woody Harrelson
Action, Science Fiction
Action sci-fi sequel in which the leader of the ape rebellion attempts to rescue his son from a labour camp. Superb conclusion to the rebooted trilogy. Moderate violence, injury detail.
HOW TO MARRY A MILLIONAIRE (U)
9pm Sony Movies Classic
Starring: Lauren Bacall, Marilyn Monroe, Betty Grable
Comedy, Drama, Romance
Three women set out to find eligible millionaires to marry, but find true love in the process. Bubbly comedy from the 50s.
COBRA (18)
9pm ITV4
Starring: Sylvester Stallone, Brigitte Nielsen, Reni Santoni
Action, Crime, Thriller
A tough-on-crime street cop must protect the only surviving witness to a strange murderous cult with far-reaching plans. Sylvester Stallone's 80s exploitation cop thriller. Strong language and violence.
THE COMMUTER (15)
9pm 5*
Starring: Liam Neeson, Vera Farmiga, Patrick Wilson
Thriller, Mystery, Drama
An action-thriller in which an insurance salesman/ex-cop is caught up in a life-threatening conspiracy during his daily commute home. What starts off with plenty of promise gets progressively sillier. Strong violence, injury detail.
SHIRLEY VALENTINE (15)
10pm Channel 5
Starring: Pauline Collins, Tom Conti, Bernard Hill, Alison Steadman, Julia Mackenzie, Joanna Lumley
Comedy, Drama, Romance
Shirley is a 42-year-old Liverpudlian bored housewife, who takes a holiday trip to Greece, meeting a local man who bolsters her self-confidence. She evolves and transforms to the point of finally being unrecognisable by her husband. Wonderful adaptation of Willy Russell's award-winning play. Strong language and moderate sex references.
THE ROCKY HORROR PICTURE SHOW (15)
10pm Talking Pictures TV
Starring: Tim Curry, Susan Sarandon, Barry Bostwick, Richard O'Brien
Musical, Comedy
A newly-engaged couple have a breakdown in an isolated area and must seek shelter at the bizarre residence of Dr. Frank-n-Furter. The ultimate cult musical. Strong language, violence and sex references
RUSH (15)
10.45pm BBC1
Starring: Chris Hemsworth, Daniel Brühl, Olivia Wilde
Biopic, drama, sport
The merciless 1970s rivalry between Formula One rivals James Hunt and Niki Lauda. Exciting biopic from Ron Howard. Strong language, sex and bloody injury detail.
ESCAPE PLAN (15)
Starring: Sylvester Stallone, Arnold Schwarzenegger
Drama, Action
When a structural-security authority finds himself set up and incarcerated in the world's most secret and secure prison, he has to use his skills to escape with help from the inside. Explosive action with two huge stars of the genre. Strong language and violence.
NOSFERATU THE VAMPYRE (12)
12midnight Talking Pictures TV
Starring: Klaus Kinski, Isabelle Adjani, Bruno Ganz
Horror, drama
Count Dracula moves from Transylvania to Wismar, spreading the Black Plague across the land. Only a woman pure of heart can bring an end to his reign of horror. Terrific remake of the classic horror. Moderate horror and gore. Subtitled.
ANITA AND ME (12)
12.20am BBC2
Starring: Lynn Redgrave, Kathy Burke, Mark Williams, Max Beesley, Sanjeev Bhaskar
Comedy, Drama
Meena, a 12-year-old living in a mining village in the English Midlands in 1972, is the daughter of Indian parents who've come to England to give her a better life. This idyllic existence is upset by the arrival in the village of Anita Rutter and her dysfunctional family. Delightful comedy-drama based on the novel by Meera Syal. Moderate violence, language and sex references.
THE BIG CHILL (15)
12.45am Sony Movie Classic
Starring: Tom Berenger, Glenn Close, Jeff Goldblum, William Hurt, Kevin Kline, Mary Kay Place, Meg Tilly, JoBeth Williams
Comedy, Drama
A group of seven former college friends gather for a week-end reunion at a South Carolina vacation home after the funeral of another of their college friends. Brilliantly written comedy-drama with an incredible soundtrack. Strong language, sex, nudity, sexual references, drug use and talk of a suicide.
THE FIRST TRAVELING SALESLADY (U)
2.15am Talking Pictures TV
Starring: Ginger Rogers, Barry Nelson, Carol Channing
Western, Comedy
At the turn-of-the-century, Miss Rose Gillray and ex-showbiz friend Molly Wade get involved in selling steel. When they come unstuck with corsets, they embark on the even more hazardous project of selling barbed wire to highly suspicious Texas cowboys. Colourful western-comedy with an early appearance from Clint Eastwood.