Morning!
It's Thursday, which means Movie Weekly is back tonight at 10 on www,zackfm.com so I hope you can join me.
As Disney+ are not releasing new movies as quickly as the other streaming services, and I have exhausted all the recommendations, I will be returning to the streaming service only when something new appears. Amazon Prime, Netflix and Now TV will still have regular updates.
Stay safe, look after yourself and Happy Thursday.
AMAZON PRIME
MACHETE (18)
Starring: Danny Trejo, Robert De Niro, Jessica Alba, Steven Seagal, Michelle Rodriguez
Thriller, Crime, Adventure
After being set-up and betrayed by the man who hired him to assassinate a Texas Senator, an ex-Federale launches a brutal rampage of revenge against his former boss. Brutally violent exploitation movie that started as a fake trailer on Grindhouse. Strong bloody violence throughout, language, some sexual content and nudity.
DESPERADO (18)
Starring: Antonio Banderas, Joaquim De Almeida, Salma Hayek, Steve Buscemi
Action, crime, thriller
Former musician and gunslinger El Mariach arrives at a small Mexican border town after being away for a long time. His past quickly catches up with him and he soon gets entangled with the local drug kingpin Bucho and his gang. Brutal action movie. Strong bloody violence, sex and language.
NETFLIX
THE SECRET GARDEN (U)
Starring: Kate Maberly, Heydon Prowse, Andrew Knott, Maggie Smith
Drama, Fantasy
A young, recently-orphaned girl is sent to England after living in India all of her life. Once there, she begins to explore her new, seemingly-isolated surroundings, and its secrets. Loving adaptation of the classic children's story. Very mild threat.
JANE EYRE (PG)
Starring: Mia Wasikowska, Michael Fassbender, Jamie Bell, Sally Hawkins
Drama, Romance
A mousy governess who softens the heart of her employer soon discovers that he's hiding a terrible secret. Beautifully shot version of the classic novel. Mild violence and brief injury detail.
NOW TV/SKY CINEMA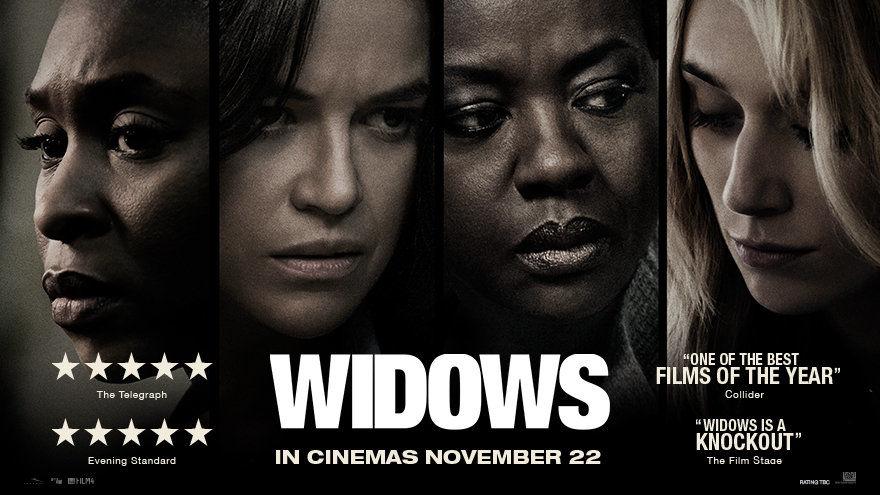 WIDOWS (15)
Starring: Viola Davis, Carrie Coon, Elizabeth Debicki, Colin Farrell, Michelle Rodriguez, Daniel Kaluuya
Drama, Crime, Action
Set in contemporary Chicago, amid a time of turmoil, four women with nothing in common except a debt left behind by their dead husbands' criminal activities, take fate into their own hands, and conspire to forge a future on their own terms. Superb crime thriller from director Steve McQueen. Strong violence, sex, very strong language.
THE HAPPIEST MILLIONAIRE (U)
Starring: Fred MacMurray, Tommy Steele, Greer Garson, Geraldine Page
Musical, Comedy
A happy and unbelievably lucky young Irish immigrant, John Lawless, lands a job as the butler of an unconventional millionaire, Biddle. His daughter, Cordelia Drexel Biddle, tires of the unusual antics of her father–especially since the nice young men around town all fear him. Wouldn't you fear a father-in-law that keeps alligators for pets and teaches boxing at his daily Bible classes? Energetic Disney musical.
MOVIES ON TERRESTRIAL TV
WATERLOO (U)
11am Sony Movies Classic
Starring: Rod Steiger, Christopher Plummer, Orson Welles
Action, biopic, war, drama
Facing the decline of everything he has worked to obtain, conqueror Napoleon Bonaparte and his army confront the British at the Battle of Waterloo. Impressive epic war drama. Mild violence.
DISTANT DRUMS (U)
11am Film4
Starring: Gary Cooper, Mari Aldon, Richard Webb
Western, Action, Drama
After destroying a Seminole fort, American soldiers and their rescued companions must face the dangerous Everglades and hostile Indians in order to reach safety. Routine western with the always excellent Gary Cooper. Mild violence.
ISLAND OF TERROR (PG)
11am Horror Channel
Starring: Peter Cushing, Edward Judd
Horror, Sci-Fi
An isolated remote island community is threatened by an attack by tentacled silicates which liquefy and digest bone and tissue. Forgotten British horror movie. Mild peril and violence.
OH…ROSALINDA!
11.15am Talking Pictures TV
Starring: Anthony Quayle, Anton Walbrook, Dennis Price
Musical, Comedy
Disguises, tricks, and every kind of deception combine to reveal a would-be cheat in hot pursuit of his own wife, much to his chagrin. Forgotten Powell and Pressburger musical. Mild violence.
THE THING FROM ANOTHER WORLD (PG)
1pm Horror Channel
Starring: Kenneth Tobey, Margaret Sheridan
Sci-fi, horror
Scientists and American Air Force officials fend off a bloodthirsty alien organism while at a remote arctic outpost. Classic sci-fi that inspired John Carpenter's 1982 The Thing. Scary scenes, mild horror and peril. Black and white.
THE SWIMMER (PG)
1.40pm Sony Movies Classic
Starring: Burt Lancaster, Janet Landgard
Drama
A man spends a summer day swimming as many pools as he can all over a quiet suburban town. A strange drama with a solid performance from Burt Lancaster. Mild language and sex references.
ALVAREZ KELLY (PG)
2.50pm Film4
Starring: William Holden, Richard Widmark, Janice Rule
Western
During the Civil War, Mexican cattleman Alvarez Kelly supplies the Union with cattle until Confederate Colonel Tom Rossiter's hungry men force Kelly to change his customers. Two great leads star in this routine western. Mild violence.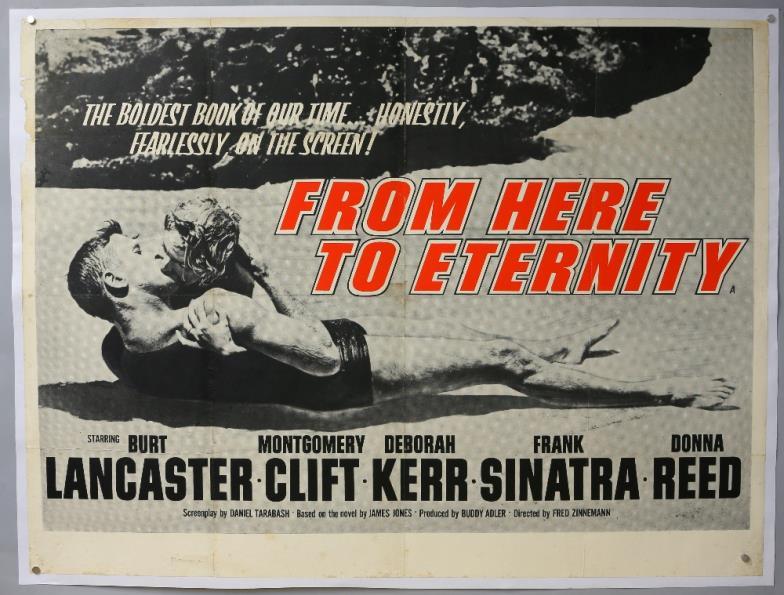 FROM HERE TO ETERNITY (PG)
3.35pm Sony Movie Classic
Starring: Burt Lancaster, Montgomery Clift, Deborah Kerr, Donna Reed, Frank Sinatra
War, Drama, Romance
In Hawaii in 1941, a private is cruelly punished for not boxing on his unit's team, while his captain's wife and second-in-command are falling in love. Oscar-winning wartime drama. Mild violence, sex references and language. Black and white.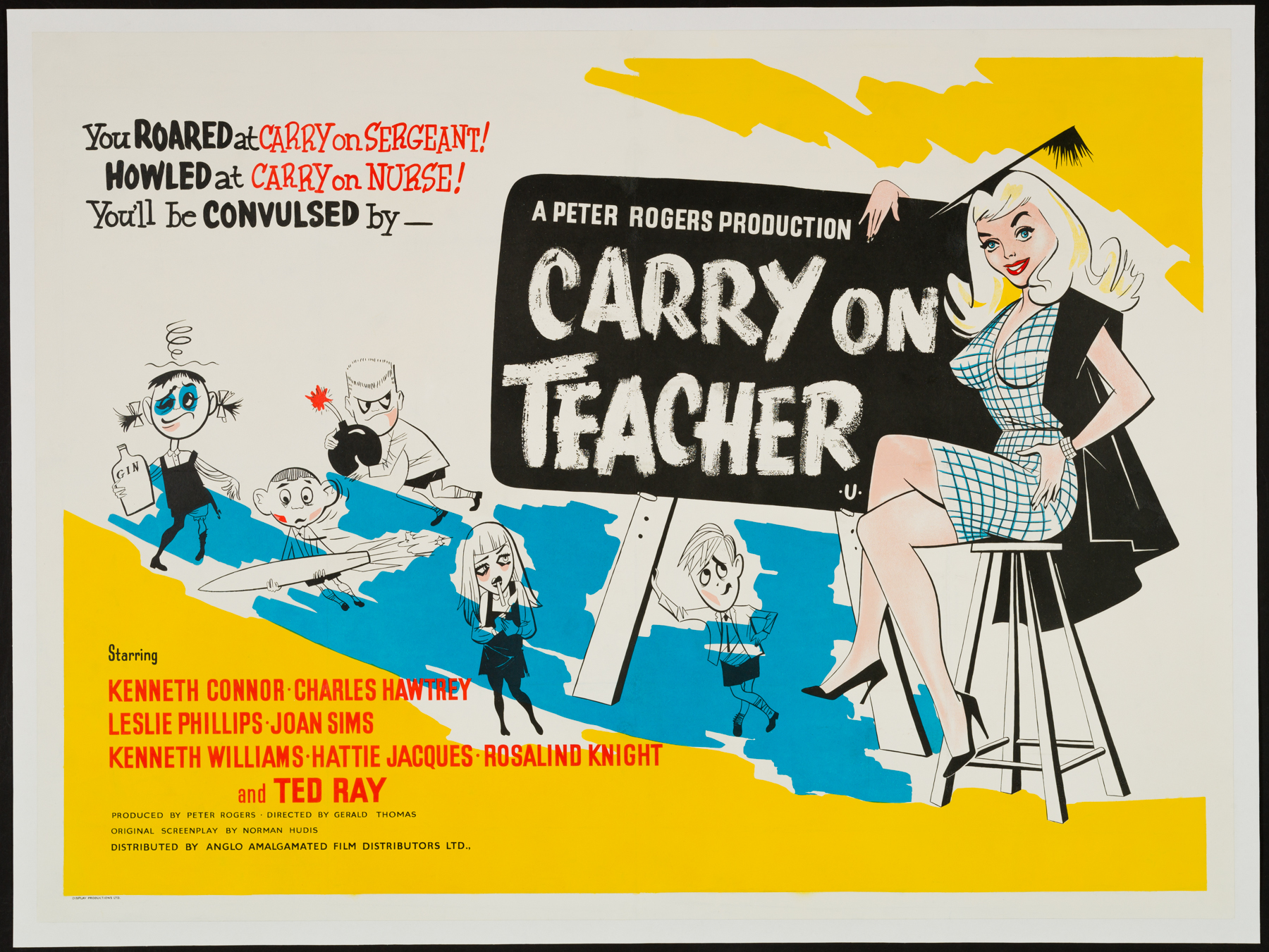 CARRY ON TEACHER (U)
5pm Film4
Starring: Ted Ray, Kenneth Connor, Leslie Phillips, Charles Hawtrey
Comedy
Pupils run amok at Maudlin Street School in an attempt to hang on to their headmaster. He has applied for a new job, but the students like him and don't want to lose him. Fun early entry to the Carry On series. Mild sex references and comic violence. Black and White.
THE COURT JESTER (U)
5.25pm Talking Pictures TV
Starring: Danny Kaye, Basil Rathbone, Glynis Johns
Comedy, adventure, musical
A hapless carnival performer masquerades as the court jester as part of a plot against an evil ruler who has overthrown the rightful King. Hilarious comedy with Danny Kaye on cracking form. Mild comic violence.
BIRDMAN OF ALCATRAZ (PG)
5.55pm Sony Movies Classic
Starring: Burt Lancaster, Karl Malden, Thelma Ritter
Biopic, Drama
A surly convicted murderer held in permanent isolation redeems himself when he becomes a renowned bird expert. Superb prison drama with a subtle lead in Burt Lancaster. Mild violence. Black and white.
BACK TO THE FUTURE PART III (PG)
6.45pm Film4
Starring: Michael J. Fox, Crispin Glover, Christopher Lloyd, Lea Thompson
Science Fiction, Adventure, Comedy, Western
Stranded in 1955, Marty McFly learns about the death of Doc Brown in 1885 and must travel back in time to save him. With no fuel readily available for the DeLorean, the two must figure how to escape the Old West before Emmett is murdered. Third and final part of the trilogy. Mild violence, mild bad language.
BLOWING WILD (U)
7.25pm Talking Pictures TV
Starring: Gary Cooper, Barbara Stanwyck
Action, Adventure, Drama
In South America, when Jeff Dawson and Dutch Peterson's oil rigs are dynamited by local bandits, the two partners resort to risky transportation of nitroglycerin to raise money. Exciting adventure with two top names in the lead. Mild violence and sexual references. Black and white.
THE WEDDING SINGER (12)
8pm 5*
Starring: Drew Barrymore, Adam Sandler, Christine Taylor
Comedy, Music, Romance
Robbie, a singer, and Julia, a waitress, are both engaged, but to the wrong people. Fortune intervenes to help them discover each other. One of Adam Sandler's better comedies. One use of strong language and moderate sex references.
THE FRIGHTENERS (15)
9pm Horror Channel
Starring: Michael J. Fox, Trini Alvarado
Comedy, horror, fantasy
After a tragic car accident that kills his wife, a man discovers he can communicate with the dead to con people. However, when a demonic spirit appears, he may be the only one who can stop it from killing the living and the dead. A very funny comedy horror from Peter Jackson, the director of the Lord of the Rings. Moderate bloody violence and language.
MACKENNA'S GOLD (15)
9pm Sony Movies Classic
Starring: Gregory Peck, Omar Sharif, Telly Savalas
Western, Adventure
A bandit kidnaps a Marshal who has seen a map showing a gold vein on Indian lands, but other groups are looking for it too, while the Apache try to keep the secret location undisturbed. Tough western action with a good cast. Violence, mild language and sexual content.
U.S. MARSHALS (15)
9pm ITV4
Starring: Tommy Lee Jones, Wesley Snipes, Robert Downey Jr.
Action, Crime, Thriller
U.S. Marshal Samuel Gerard and his team of Marshals are assigned to track down Sheridan, who has been accused of a double-murder. Exciting sequel to The Fugitive. Strong violence and language.
DARKMAN (18)
9pm Sony Movies
Starring:  Liam Neeson, Frances McDormand
Action, sci-fi, thriller
A brilliant scientist left for dead returns to exact revenge on the people who burned him alive. Superhero movie from the director of The Evil Dead. Strong violence, language and gore.
BORG VS MCENROE (15)
9pm BBC Four
Starring: Shia LaBeouf, Sverrir Gudnason, Stellan Skarsgård
Biopic, Drama, Sport
The story of the 1980 tennis rivalry between the placid Björn Borg and the volatile John McEnroe. Fascinating insight into on of sports greatest rivalries. Strong language.
HARLOW (15)
9.10pm Talking Pictures TV
Starring: Carroll Baker, Martin Balsam, Red Buttons
Biopic, Drama
A screen adaption of the blistering best-seller which examines the story of platinum blonde bombshell Jean Harlow (Carroll Baker) who rose to fame in the reckless Hollywood of the 1930s. Fascinating insight into classic Hollywood.
THE ISLAND (12)
10pm 5*
Starring: Ewan McGregor, Scarlett Johansson
Sci-Fi, Action, Thriller
A man living in a futuristic sterile colony begins to question his circumscribed existence when his friend is chosen to go to the Island, the last uncontaminated place on earth. Flashy Michael Bay sci-fi thriller. Strong language, moderate violence and intense action.
THE HISTORY BOYS (15)
10.40pm BBC Four
Starring: Richard Griffiths, Francis De La Tour, Dominic Cooper, James Corden
Comedy, Drama
An unruly class of gifted and charming teenage boys are taught by two eccentric and innovative teachers, as their headmaster pushes for them all to get accepted into Oxford or Cambridge. Superb screen adaptation of the hit play by Alan Bennett, Language and sexual content.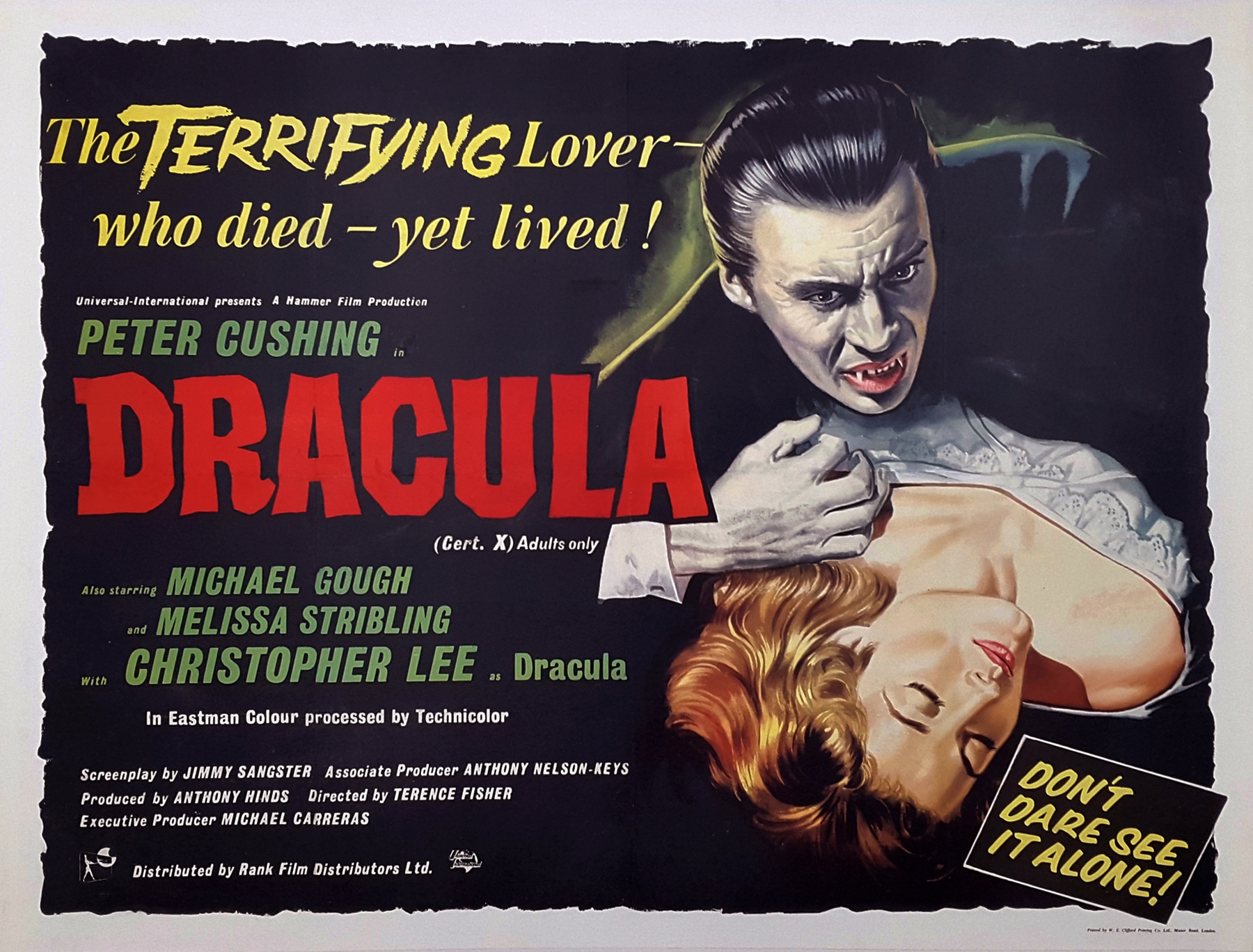 DRACULA (12)
11.10pm Horror Channel
Starring: Peter Cushing, Christopher Lee, Michael Gough
Horror
Jonathan Harker begets the ire of Count Dracula after he accepts a job at the vampire's castle under false pretenses, forcing his colleague Dr. Van Helsing to destroy the predatory villain when he targets Harker's loved ones. The first Hammer horror film. Moderate gory horror.
DAWN OF THE PLANET OF THE APES (12)
11.20pm Film4
Action, adventure, sci-fi, drama
Starring: Andy Serkis, Jason Clarke, Gary Oldman
The second of the rebooted series sees Ceasar (Andy Serkis) and the apes living in woodlands until the humans arrive looking for power. Brilliant addition to the successful series. Moderate violence, threat, infrequent strong language.
AMERICAN SNIPER (15)
11.40pm ITV4
Starring: Bradley Cooper, Sienna Miller
War, Drama
Navy S.E.A.L. sniper Chris Kyle's pinpoint accuracy saves countless lives on the battlefield and turns him into a legend. Back home with his family after four tours of duty, however, Chris finds that it is the war he can't leave behind. Powerful war drama directed by Clint Eastwood. Strong language, violence, threat.
STEAMING (18)
11.45pm Talking Picture TV
Starring: Vanessa Redgrave, Sarah Miles, Diana Dors
Drama
Three female frequenters of a steam room decide to fight its closure. Joseph Losey's film version of the hit play. Strong sexual references, nudity, language.