Morning!
Looks like it's going to be a lovely day so here;s today's list just in case you'd rather stay inside.
Stay safe, look after yourself and Happy Sunday!
AMAZON PRIME
THE KARATE KID PART II (PG)
Starring: Ralph Macchio, Noriyuki 'Pat' Morita
Action, Drama, Romance
Daniel accompanies his mentor, Mr. Miyagi, to Miyagi's childhood home in Okinawa. Miyagi visits his dying father and confronts his old rival, while Daniel falls in love and inadvertently makes a new rival of his own. A reasonably decent sequel to the 1985 hit. Violence.
IDENTITY (15)
Starring: John Cusack, Ray Liotta, Amanda Peet, Rebecca DeMornay
Thriller
Stranded at a desolate Nevada motel during a nasty rain storm, ten strangers become acquainted with each other when they realise that they're being killed off one by one. Modern-day whodunit. Strong violence and language.
NETFLIX
STIR CRAZY (15)
Starring: Gene Wilder, Richard Pryor
Comedy
Set up and wrongfully accused, two best friends will be sent to prison for a crime they didn't commit. However, no prison cell could keep them locked in. The return of Gene Wilder and Richard Pryor in a hugely successful and very funny comedy. Language and drug misuse.
ROCKNROLLA (15)
Starring: Gerard Butler, Gemma Arterton, Jeremy Piven, Thandie Newton, Tom Wilkinson, Jamie Campbell Bowemr, Idris Elba, Mark Strong
Action, Crime, Thriller
When a Russian mobster orchestrates a crooked land deal, millions of dollars are up for grabs, drawing in the entire London underworld into a feeding frenzy at a time when the old criminal regime is losing turf to a wealthy foreign mob. Guy Ritchie returns to his gangster roots. Strong language, violence, drug use and brief sexuality.
NOW TV/SKY CINEMA
THE LAST BLACK MAN IN SAN FRANCISCO (15)
Starring: Jimmie Fails, Jonathan Majors, Danny Glover, Thora Birch
Drama
A young man searches for home in the changing city that seems to have left him behind. Overlooked independent drama. Strong language.
BATMAN RETURNS (12)
Starring: Michael Keaton, Danny De Vito, Michelle Pfeiffer, Christopher Walken
Fantasy, Drama, Action
Batman returns to the big screen when a deformed man calling himself the Penguin wreaks havoc across Gotham with the help of a cruel businessman. Impressive sequel for the 1989 Tim Burton film. Moderate violence, injury detail, sex references, threat, sexual threat.
MOVIES ON TERRESTRIAL TV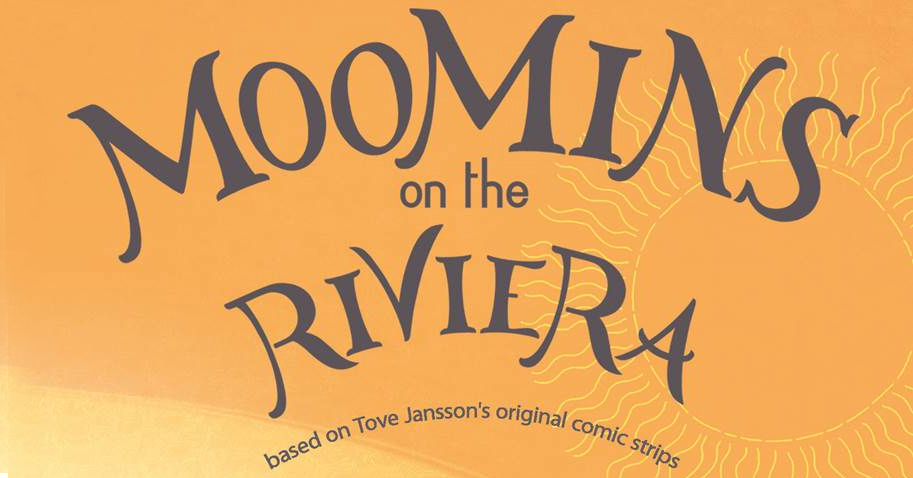 MOOMINS ON THE RIVIERA (U)
11am Film4
Starring: Maria Sid, Mats Långbacka
Animation, Adventure
The Moomins set sail for the Riviera, where, after a journey fraught with storms and desert island dangers, Snorkmaiden is dazzled by the attentions of a playboy and Moomin learns that jealousy's sting is the most painful of all. Sweet, family-friendly animation.
HANOVER STREET (PG)
11.45am Sony Movies Classic
Starring: Harrison Ford, Lesley-Anne Down, Christopher Plummer
Drama, war, romance
Margaret is a nurse in England during WW2, and married to a secret agent. Things get complicated when she falls for David, an American pilot. War-time romance. Mild violence and sexual content.
THE SPONGEBOB MOVIE: SPONGE OUT OF WATER (U)
12.35pm Film4
Starring: Tom Kenny, Bill Fagerbakke, Antonio Banderas
Animation, Comedy
After SpongeBob's beloved pet snail Gary is snail-napped, he and Patrick embark on an epic adventure to The Lost City of Atlantic City to bring Gary home. Crazy mix of CGI animation and live-action. A bonkers hoot. Mild slapstick violence, toilet humour.
RAISE THE TITANIC (PG)
1.05pm Talking Pictures TV
Starring: Jason Robards, Richard Jordan, David Selby, Anne Archer, Alec Guinness
Action, Drama, Thriller
To obtain a supply of a rare mineral, a ship raising operation is conducted for the only known source, the R.M.S. Titanic. A huge flop on its release, this is one for bad movie fans. Mild language and violence.
WHAT ABOUT BOB?
1.15pm Sony Movies
Starring: Richard Dreyfuss, Bill Murray, Julie Hagerty
Comedy
A successful psychotherapist loses his mind after one of his most dependent patients, an obsessive-compulsive neurotic, tracks him down during his family vacation. Crazy comedy with a strong double act of Murray and Dreyfuss. Mild violence and sex references.
POLICE ACADEMY 3: BACK IN TRAINING (PG)
1.25pm ITV4
Starring: Steve Guttenberg, Bubba Smith, David Graf
Comedy
The alumni of Commandant Lassard's Police Acadmey return to the school to train new recruits and prevent its closure. The third outing for the comedy series and the one where the series started to drop in quality. Mild comic violence, mild language and innuendo.
THE TIME OF THEIR LIVES (12)
1.40pm Channel 5
Starring: Joan Collins, Pauline Collins, Franco Nero
Drama, Comedy
A former Hollywood star enlists the help of a new friend in order to journey from London to France for her ex-lover's funeral, with the various mishaps en route making the trip unforgettable. Gentle comedy-drama aimed at older viewers. Infrequent strong language, drug misuse. May be edited for content.
WUTHERING HEIGHTS (U)
1.55pm Sony Movies Classic
Starring: Merle Oberon, Laurence Olivier, David Niven
Drama, romance
A servant in the house of Wuthering Heights tells a traveller the unfortunate tale of lovers Cathy (Merle Oberon) and Heathcliff (Sir Laurence Olivier). Classic adaptation of the Emily Bronte novel. Black and White.
STUART LITTLE 2 (U)
1.55pm Channel 4
Starring: Michael J. Fox, Geena Davis, Hugh Laurie
Animated, Adventure, Comedy
Stuart and Snowbell set out across town to rescue a friend. The return of the cute little mouse in this charming sequel.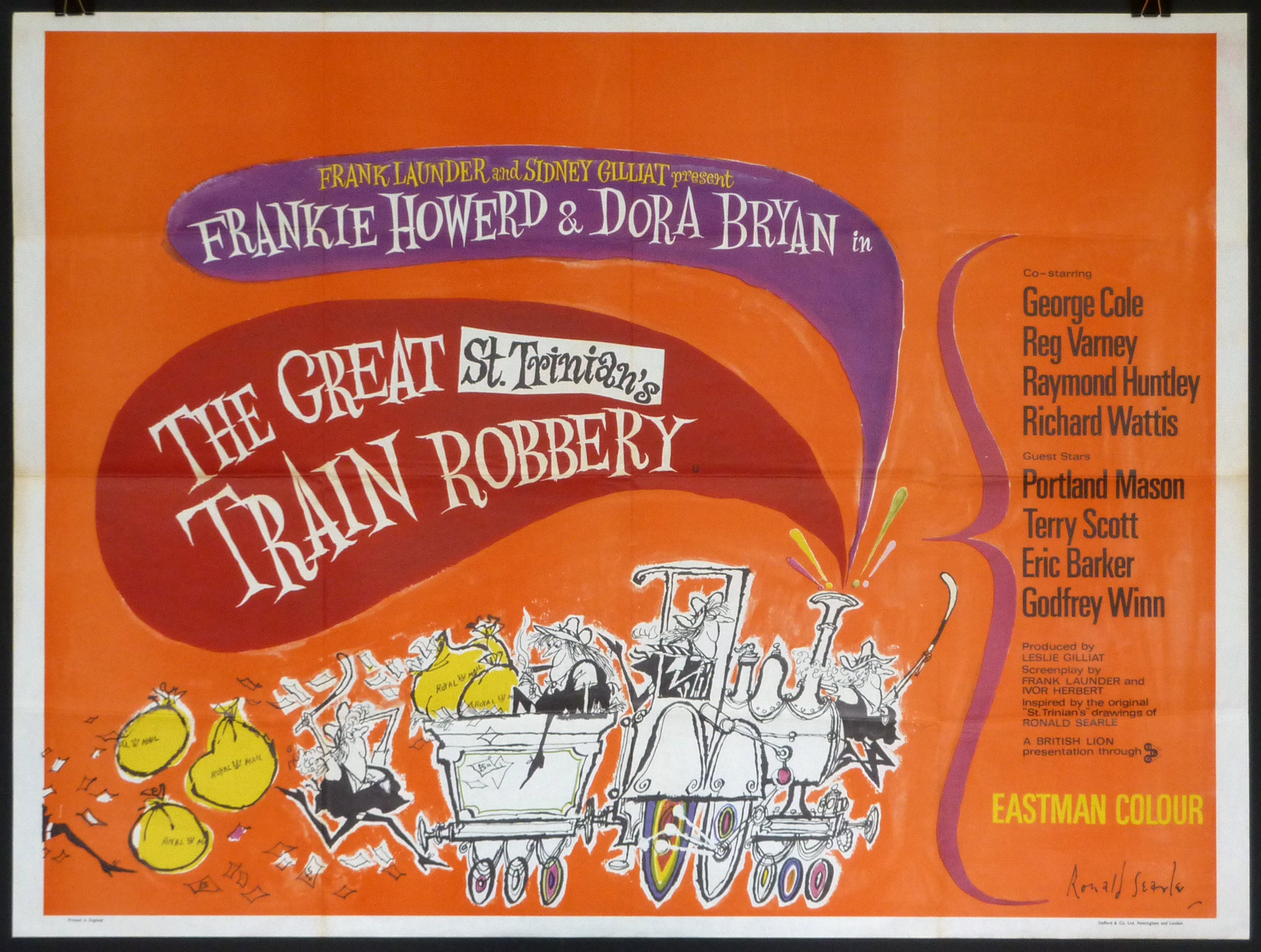 THE GREAT ST TRINIAN'S TRAIN ROBBERY (U)
2.10pm ITV3
Starring: Frankie Howerd, Dora Bryan, George Cole
Comedy
The all-girl school foil an attempt by train robbers to recover two and a half million pounds hidden in their school. Better than average entry to the comedy franchise. Mild language and sex references.
CHICKEN RUN (U)
2.15pm ITV1
Starring: Jane Horricks, Mel Gibson
Animation, comedy, family
When a cockerel apparently flies into a chicken farm, the chickens see him as an opportunity to escape their evil owners. Hilarious spoof of The Great Escape. Mild language.
THE EMPEROR'S NEW CLOTHES (PG)
2.20pm Film4
Starring: Ian Holm, Iben Hjejle, Tim McInnerny
Comedy, Drama, Romance
During Napoleon's exile on St. Helena, some loyalists hire a look-alike to swap places with the deposed Emperor. While the impostor lives in luxury on the island, the real Napoleon returns to Paris in order to retake the throne. The late Ian Holm is terrific as Napoleon. Mild sex references and horror.
THE GREAT OUTDOORS (PG)
3.10pm ITV4
Starring: John Candy, Dan Aykroyd
Comedy
A Chicago man's hope for a peaceful family vacation in the woods is shattered when the annoying in-laws drop in. John Hughes scripted comedy. Mild language, comic violence and sexual references.
HOT SHOTS! (12)
3.20pm Sony Movies
Starring: Charlie Sheen, Valeria Golina, Cary Elwes, Lloyd Bridges
Comedy
A parody of Top Gun in which a talented but unstable fighter pilot must overcome the ghosts of his father and save a mission sabotaged by greedy weapons manufacturers. Spoof comedy from the makers of Airplane! Infrequent strong language and moderate sex references. May be edited for content.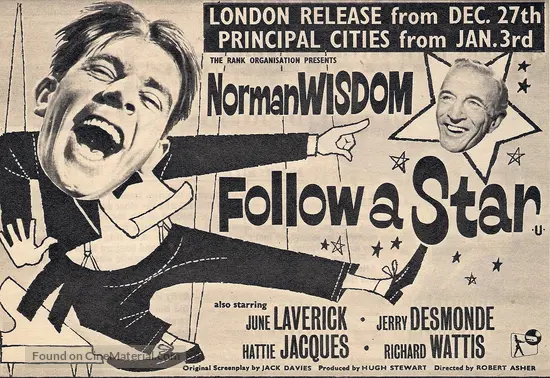 FOLLOW A STAR (U)
3.25pm Talking Pictures TV
Starring: Norman Wisdom, Hattie Jacques, Jerry Desmonde
Comedy
Norman Truscott is a store worker who dreams of stardom. Vernon Carew is a singer who's star is fading. Vernon manages to get a recording of Norman singing and passes it off as himself. Slapstick fun with Norman Wisdom. Black and white.
THE IPCRESS FILE (PG)
3.45pm BBC2
Starring: Michael Caine, Nigel Green, Guy Doleman
Thriller
In London, a counter espionage Agent deals with his own bureaucracy while investigating the kidnapping and brainwashing of British scientists. Cracking spy thriller that made Michael Caine a star. Violence and sexual references.
SHIRLEY VALENTINE (15)
3.45pm Channel 5
Starring: Pauline Collins, Tom Conti, Bernard Hill, Alison Steadman, Julia Mackenzie, Joanna Lumley
Comedy, Drama, Romance
Shirley is a 42-year-old Liverpudlian bored housewife, who takes a holiday trip to Greece, meeting a local man who bolsters her self-confidence. She evolves and transforms to the point of finally being unrecognisable by her husband. Wonderful adaptation of Willy Russell's award-winning play. Strong language and moderate sex references. May be edited for content.
CLEOPATRA (PG)
4.05pm Sony Movies Classic
Starring: Elizabeth Taylor, Richard Burton, Rex Harrison
Biopic, Drama
Queen Cleopatra VII of Egypt experiences both triumph and tragedy as she attempts to resist the imperial ambitions of Rome. Epic historical drama that has the reputation of an expensive flop. Mild violence, language, sex references and grisly scenes.
NUTTY PROFESSOR II: THE KLUMPS (12)
2.25pm Channel 4
Starring: Eddie Murphy, Janet Jackson
Comedy
Scientist Sherman Klump's inventions, his upcoming marriage to his pretty colleague Denise Gaines and his reputation are threatened by his evil clone Buddy Love. Sequel to the Eddie Murphy comedy. Moderate sex references, language and rude humour. May be edited for content.
ISLAND OF TERROR (PG)
4.45pm Horror Channel
Starring: Peter Cushing, Edward Judd
Horror, Sci-Fi
An isolated remote island community is threatened by an attack by tentacled silicates which liquefy and digest bone and tissue. Forgotten British horror movie. Mild peril and violence.
TITANIC (PG)
4.50pm Sony Movies Classic
Starring: Clifton Webb, Barbara Stanwyck, Robert Wagner
Drama, Romance
An unhappily married couple struggle to deal with their problems while onboard the ill-fated ship. Not the James Cameron version but a 50s tale of the famous ship. Mild peril.
BREWSTER'S MILLIONS (PG)
4.55pm ITV4
Starring: Richard Pryor, John Candy
Comedy
A minor league baseball player has to spend $30 million in thirty days, in order to inherit $300 million. However, he's not allowed to own any assets, destroy the money, gift it, give it to charity or tell anyone about the deal. Enjoyable comedy with the great Richard Pryor. Mild language.
HOT SHOTS! PART DEUX (12)
5.05pm Sony Movies
Starring: Charlie Sheen, Valeria Golino, Lloyd Bridges, Richard Crenna
Comedy
"Rambo" parody in which Topper Harley leads a rescue team into Iraq to save Iraqi war prisoners and all of their previous rescue teams. More spoof comedy in this silly sequel. Moderate sex, sex references and one use of strong language. May be edited for content.
THE GRASS IS GREENER (PG)
6pm Talking Pictures TV
Starring: Cary Grant, Deborah Kerr, Robert Mitchum, Jean Simmons
Comedy, Drama, Romance
Victor and Hillary are down on their luck to the point that they allow tourists to take guided tours of their castle. But Charles Delacro, a millionaire oil tycoon, visits, and takes a liking to more than the house. 60s sex comedy with a strong cast. Sexual references.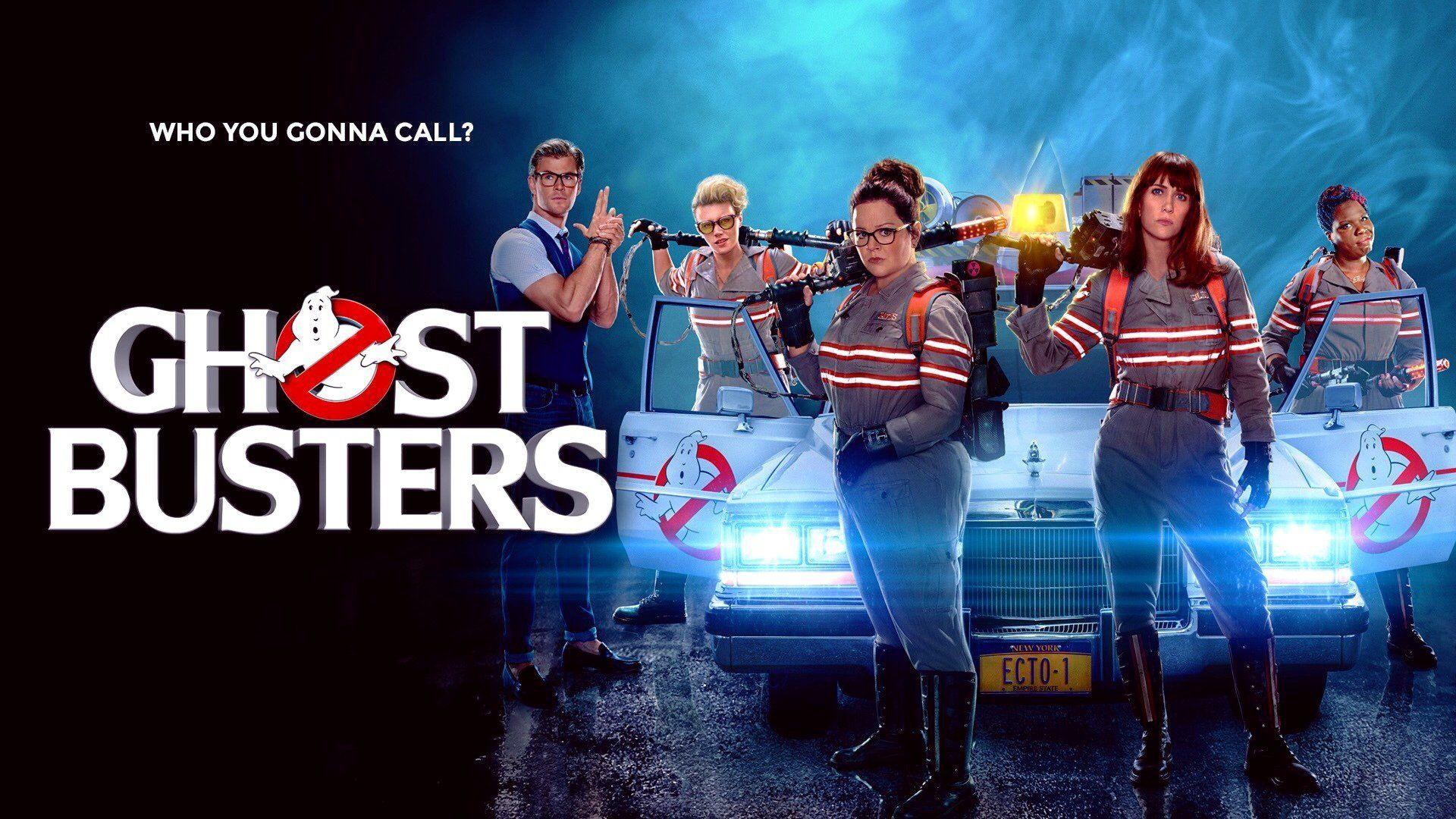 GHOSTBUSTERS (12)
6.20pm Film4
Starring: Melissa McCarthy, Kristen Wiig, Kate McKinnon, Leslie Jones, Chris Hemsworth
Fantasy, Comedy
Following a ghost invasion of Manhattan, paranormal enthusiasts Erin Gilbert and Abby Yates, nuclear engineer Jillian Holtzmann, and subway worker Patty Tolan band together to stop the otherworldly threat. Enjoyable if inferior reboot of the 1984 smash. Moderate threat, infrequent crude references, infrequent strong language.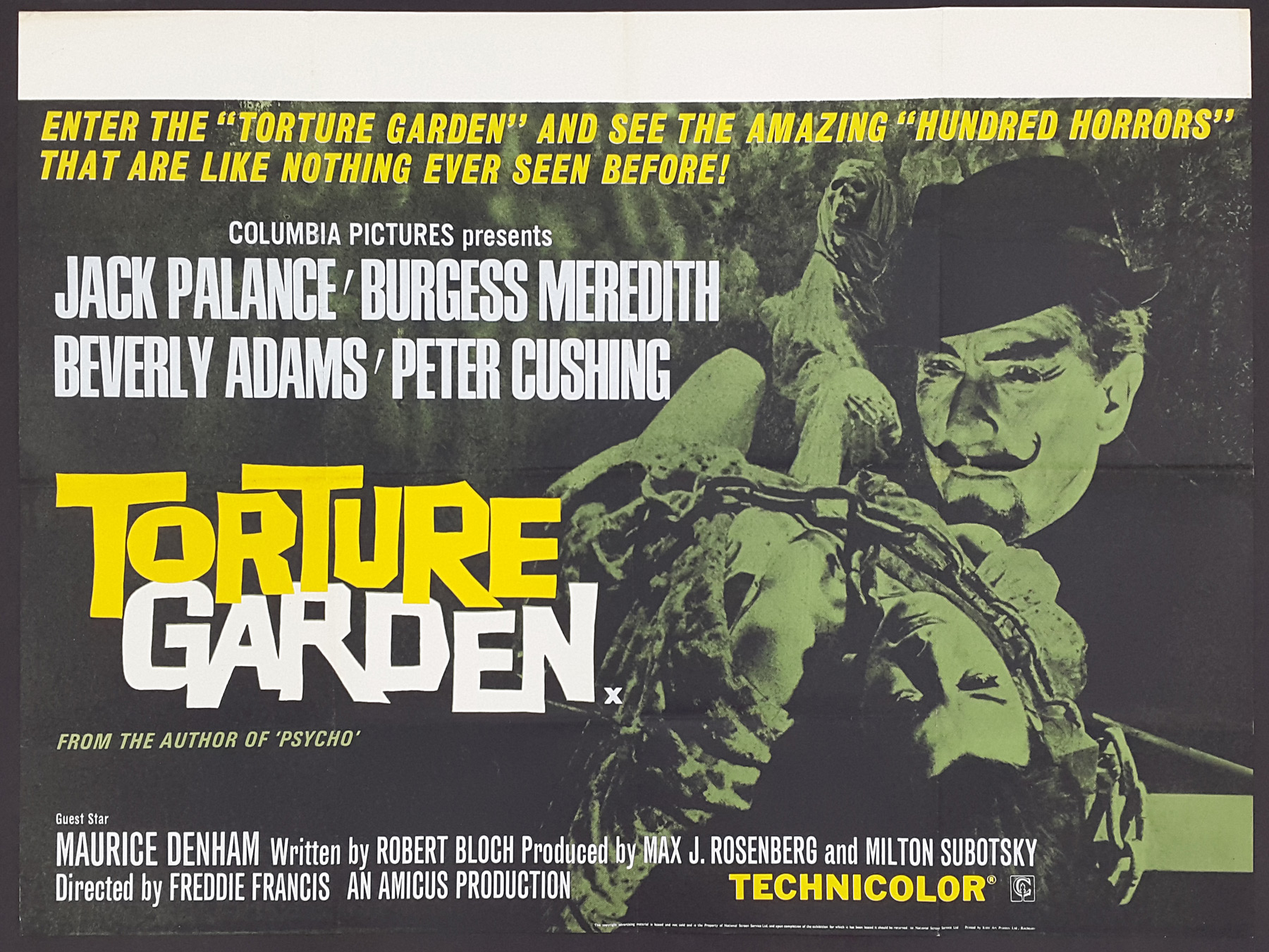 TORTURE GARDEN (12)
6.30pm Horror Channel
Starring: Burgess Meredith, Jack Palance, Peter Cushing
Horror, Fantasy
An anthology of four short horror stories about people who visit Dr. Diabolo's fairground haunted-house attraction show. Amicus horror from the pen of the writer of Psycho. Moderate horror and violence.
THE HUNGER GAMES: MOCKINGJAY PART 1 (12)
6.40pm E4
Starring: Jennifer Lawrence, Josh Hutcherson, Liam Hemsworth, Woody Harrelson
Drama, Action, Sci-Fi
Katniss Everdeen is in District 13 after she shatters the games forever. Under the leadership of President Coin and the advice of her trusted friends, Katniss spreads her wings as she fights to save Peeta and a nation moved by her courage. Third part in the Hunger Games series. Moderate violence, threat.
BACK TO THE FUTURE PART II (PG)
6.50pm ITV2
Starring: Michael J. Fox, Crispin Glover, Christopher Lloyd, Lea Thompson
Science Fiction, Adventure, Comedy
After visiting 2015, Marty McFly must repeat his visit to 1955 to prevent disastrous changes to 1985…without interfering with his first trip. Second feature is better than most regard. Mild language, violence.
THE COCKLESHELL HEROES (U)
6.55pm Sony Movies Action
Starring: Jose Ferrer, Trevor Howard, Anthony Newley
War, Action, Drama
During World War II, German ships are "safely" docked upriver at Bordeaux, but the British send a team of kayakers to attack them. Exciting war drama directed by Jose Ferrer. Violence.
TWINS (PG)
8pm ITV4
Starring: Arnold Schwarzenegger, Danny De Vito, Kelly Preston
Comedy
A physically perfect but innocent man goes in search of his long-lost twin brother, who is short, a womaniser, and small-time crook. One-joke comedy with two likeable leads. Language, violence and sexual content.
KINGSMAN: THE SECRET SERVICE (15)
9pm Film4
Starring: Colin Firth, Samuel L. Jackson, Michael Caine, Mark Hamill, Sofia Boutella, Mark Strong, Taron Egerton.
Drama, Comedy, Action
A spy organisation recruits a promising street kid into the agency's training program, while a global threat emerges from a twisted tech genius. Superb action-comedy with some brutally violent set-pieces. Strong bloody violence, strong language.
GAMBIT (U)
9pm Sony Movies Classic
Starring: Shirley Maclaine, Michael Caine, Herbert Lom
Comedy, Crime, Thriller
An English cat burglar needs a Eurasian dancer's help to pull off the perfect heist, but even the most foolproof schemes have a way of backfiring. Classy 60s crime caper. Mild violence and language.
THE FESTIVAL (15)
9pm Channel 4
Starring: Joe Thomas, Hugh Coles, Jemaine Clement
Comedy
After Nick's girlfriend dumps him, his best mate Shane has the perfect antidote to his break-up blues: three days at an epic music festival. Inbetweeners style comedy. Strong sex references, crude humour, sex, drug misuse, very strong language.
NATIONAL LAMPOON'S VACATION (15)
10.05pm ITV4
Starring: Chevy Chase, Beverly D'Angelo, Anthony Michael Hall
Comedy
The Griswold family's cross-country drive to the Walley World theme park proves to be much more arduous than they ever anticipated. Road movie comedy written by John Hughes. Strong language.
NOW YOU SEE ME 2 (12)
10.50pm Channel 4
Starring: Mark Ruffalo, Jesse Eisenberg, Woody Harrelson, Dave Franco, Lizzy Caplan, Daniel Radcliffe, Morgan Freeman, Michael Caine
Drama, Adventure, Comedy
The Four Horsemen resurface, and are forcibly recruited by a tech genius to pull off their most impossible heist yet. Entertaining sequel to the 2013 sleeper hit. Moderate violence.
MUM'S LIST (12)
11pm BBC1
Starring: Rafe Spall, Emilia Fox, Elaine Cassidy
Drama
A woman dying of incurable breast cancer creates a list of memories and lessons for the husband and sons she is about to leave behind. Heartbreaking drama. Strong language, bereavement theme.
AWAKENINGS (15)
11.15pm Sony Movies Classic
Starring: Robert De Niro, Robin Williams
Biopic, Drama
The victims of an encephalitis epidemic many years ago have been catatonic ever since, but now a new drug offers the prospect of reviving them. Incredibly moving drama with two outstanding performances. Language and upsetting scenes.
A MOST VIOLENT YEAR (15)
1.15am Sony Movies
Starring: Oscar Issac, Jessica Chastain, David Oyelowo
Drama, Crime
In New York City 1981, an ambitious immigrant fights to protect his business and family during the most dangerous year in the city's history. Well acted but slow-moving crime drama. Very strong language, strong violence.
THE THING FROM ANOTHER WORLD (PG)
1.35am Sony Movies Classic
Starring: Kenneth Tobey, Margaret Sheridan
Sci-fi, horror
Scientists and American Air Force officials fend off a bloodthirsty alien organism while at a remote arctic outpost. Classic sci-fi that inspired John Carpenter's 1982 The Thing. Scary scenes, mild horror and peril. Black and white.
THE PARTY'S OVER (12)
1.40am Talking Pictures TV
Starring: Oliver Reed, Clifford David, Ann Lynn
Drama
An American businessman visits London and is horrified to discover his nubile teenage daughter has become involved with a gang of thuggish "beatniks". Her involvement leads to wild parties, sex, death and necrophilia. Tough drama from the director of Goldfinger. Moderate drug and sex references and sight of suicide.
RAMS (15)
1.45am Film4
Starring: Sigurður Sigurjónsson, Theodór Júlíusson
Comedy, Drama
In a remote Icelandic farming valley, two brothers who haven't spoken in 40 years have to come together in order to save what's dearest to them – their sheep. Quirky comedy- drama from Iceland. Strong language. Subtitled.
CREATURES THE WORLD FORGOT (18)
2.25am Horror Channel
Starring: Julie Ege, Tony Bonner, Robert John
Adventure, horror
In prehistoric times, two brothers fight each other for the leadership of their tribe. Another prehistoric adventure from Hammer. Strong violence, sexualised nudity and an attempted sexual assault.