Morning!
I had a horrible experience yesterday. I ventured out to a huge charity shop that I love, knowing they will have things in place to make the experience as smooth as possible. Arriving, we were stopped by a worker asking if we had face masks. There are signs all over the place asking people to wear them and yet, there were people wandering around without them and it made me increasingly more anxious, to the point that I don't want to go out anymore.
Masks make sense. The virus hasn't gone away. We are not living in normal times anymore. You don't wear a mask, you are risking spreading the disease to other, as you may not know you have it.
Sorry for the rant. On with business as normal.
Stay safe, look after yourself and Happy Monday!
AMAZON PRIME
BROOKLYN (12)
Starring: Saoirse Ronan, Domhnall Gleeson
Romance, Drama
An Irish immigrant lands in 1950s Brooklyn, where she quickly falls into a romance with a local. When her past catches up with her, however, she must choose between two countries and the lives that exist within. Superb small-scale drama. Infrequent strong language, moderate sex.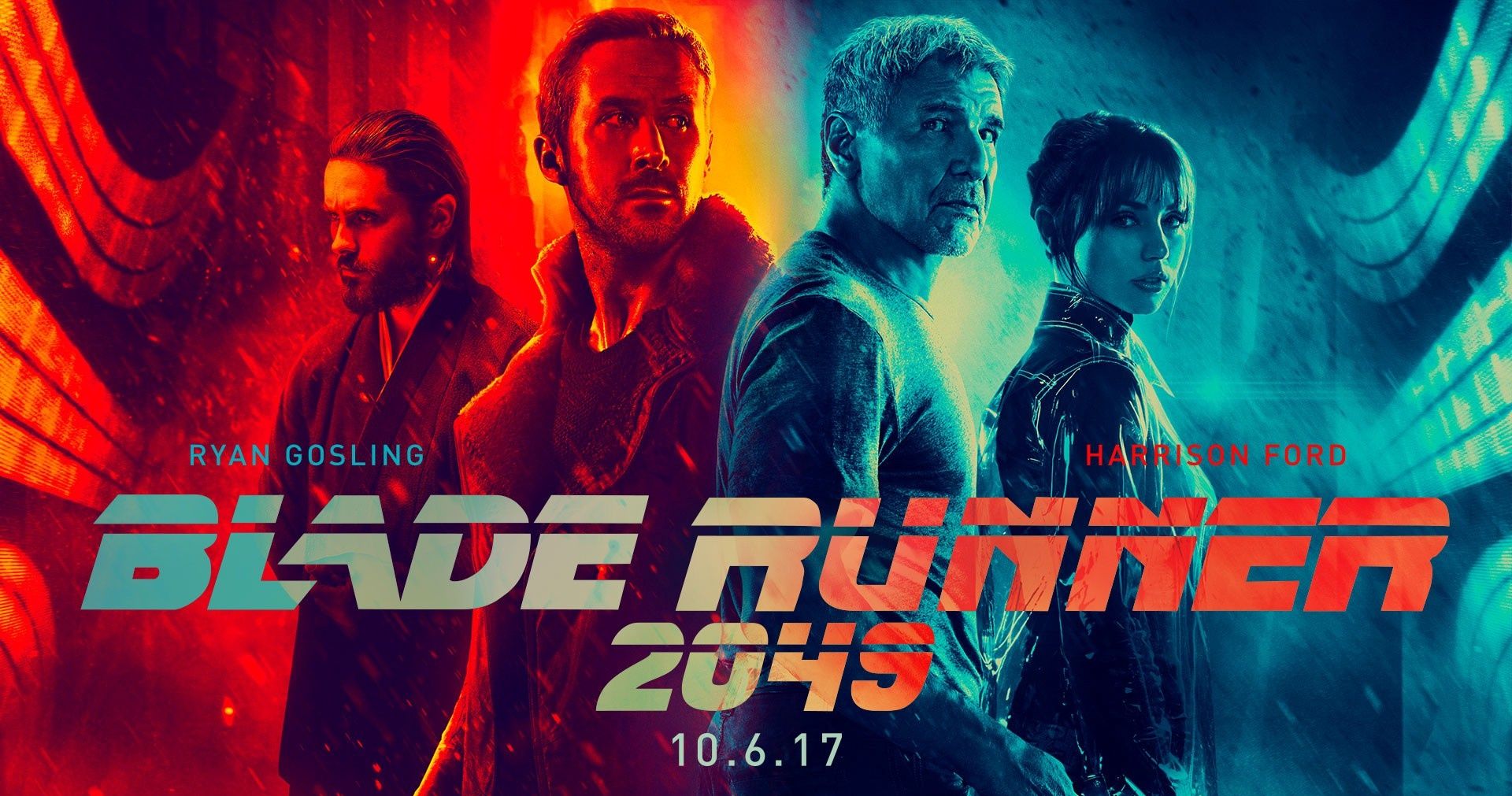 BLADE RUNNER 2049 (15)
Starring: Ryan Gosling, Harrison Ford
Sci-Fi, Adventure, Thriller
Young Blade Runner K's discovery of a long-buried secret leads him to track down former Blade Runner Rick Deckard, who's been missing for thirty years. Impressive sequel to the 1982 classic. Violence, strong language, sexual content.
NETFLIX
ANNIE (U)
Starring: Albert Finney, Carol Burnett, Aileen Quinn, Ann Reinking, Bernadette Peters, Tim Curry
Musical, Comedy, Drama
A young orphan girl's adventures in finding a family that will take her. Lavish musical movie based on the popular stage show. Mild language.
PINEAPPLE EXPRESS (18_
Starring: Seth Rogen, James Franco, Bill Hader, Amber Heard
Action, Comedy, Crime
A process server and his marijuana dealer wind up on the run from hit-men and a corrupt police officer after he witnesses his dealer's boss murder a competitor while trying to serve papers on him. Mix of action and laughs with this pothead comedy. Frequent drug use and references, strong language and violence.
NOW TV/SKY CINEMA
DIRTY HARRY (15)
Starring: Clint Eastwood, Harry Guardino, Reni Santoni, John Vernon, Andy Robinson
Action, Thriller
When a madman calling himself "the Scorpio Killer" menaces the city, tough as nails San Francisco Police Inspector "Dirty" Harry Callahan is assigned to track down and ferret out the crazed psychopath. Classic cop thriller that changed the face of the genre. Brutal violence, sexual references, brief language and some graphic nudity.
EASY RIDER (18)
Starring: Peter Fonda, Dennis Hopper, Jack Nicholson
Adventure, Drama
Two bikers head from L.A. to New Orleans through the open country and desert lands, and along the way they meet a man who bridges a counter-culture gap they are unaware of. Iconic 60s road movie. Drug use throughout, sexual content, violence and some language.
MOVIES ON TERRESTRIAL TV
MCLINTOCK! (U)
11am Film4
Starring: John Wayne, Maureen O'Hara
Western, Comedy, Romance
Wealthy rancher G.W. McLintock uses his power and influence in the territory to keep the peace between farmers, ranchers, land-grabbers, Indians and corrupt government officials. Light-weight comedy western. Very mild violence.
THE WRONG BOX (U)
11.30am Sony Movies Classic
Starring: John Mills, Ralph Richardson, Michael Caine
Comedy, crime
In Victorian England, a fortune now depends on which of two brothers outlives the other or can be made to have seemed to do so. Zany all-star cast comedy. Mild language and threat.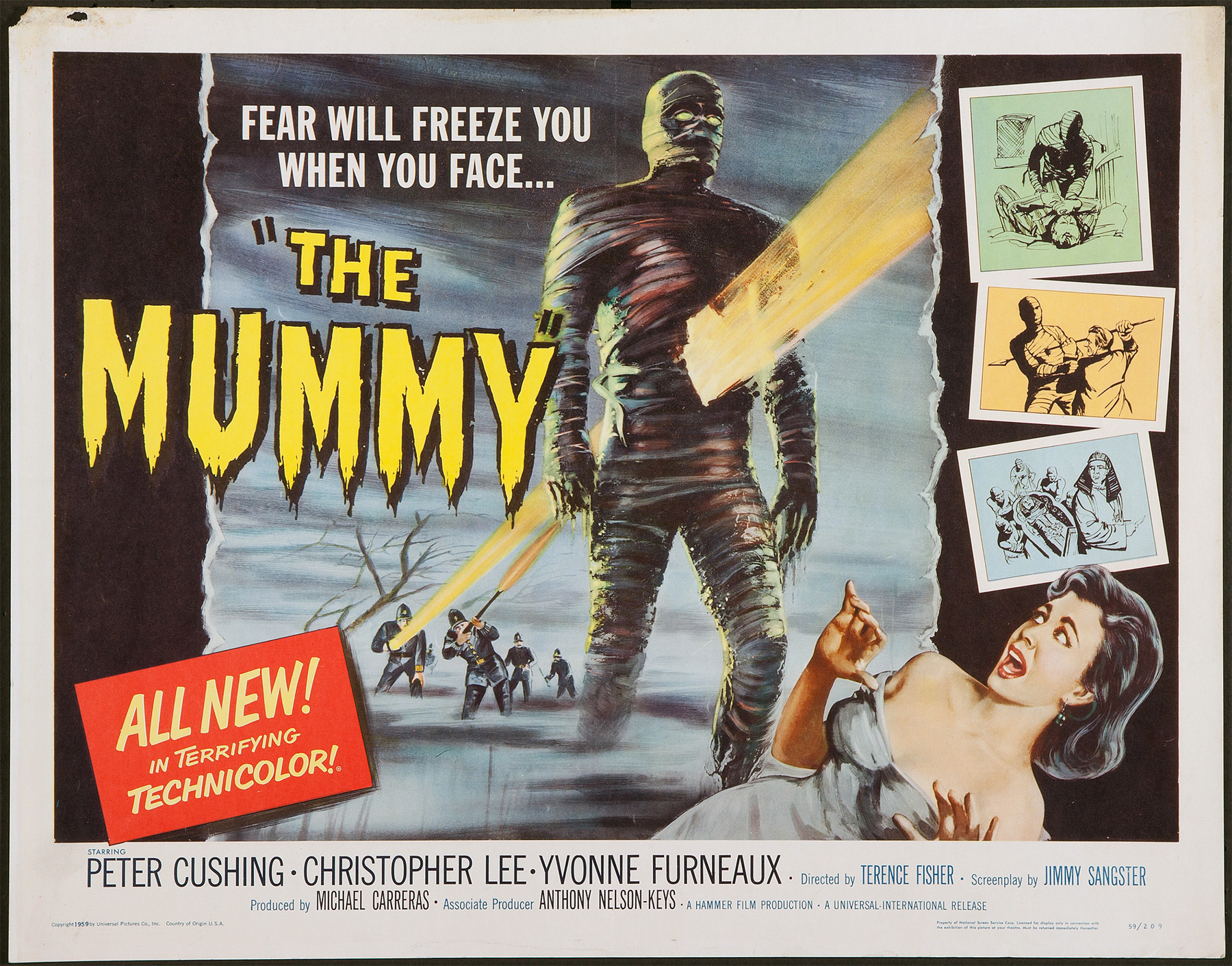 THE MUMMY (PG)
1pm Horror Channel
Starring: Peter Cushing, Christopher Lee
Horror,adventure
In 1895, British archaeologists find and open the tomb of Egyptian Princess Ananka with nefarious consequences. Classic Hammer horror. Violence and mild peril.
BARNACLE BILL (U) (aka ALL AT SEA)
2.40pm Talking Pictures TV
Starring: Alec Guiness, Irene Browne, Maurice Denham
Comedy
A seasick sea Captain commands an amusement pier despite local opposition. Forgotten Ealing comedy. Black and white.
JOAN OF ARC (PG)
2.55pm BBC2
Starring: Ingrid Bergman, Jose Ferrer
Biopic, War, Drama
The abbreviated life of the 15th Century French heroine. Ingrid Bergman is perfectly cast as the young woman who became a saint. Violence and mild peril.
GEORGY GIRL (12)
3.50pm Sony Movies Classic
Starring: James Mason, Lynn Redgrave, Alan Bates, Charlotte Rampling
Comedy, drama, romance
A homely but vivacious young woman dodges the amorous attentions of her father's middle-aged employer while striving to capture some of the glamorous life of her swinging London roommate. 60s social comedy-drama. Moderate language and sex. Black and white. May be edited for content.
THE PROFESSIONALS (PG)
3.55pm Film4
Starring: Burt Lancaster, Lee Marvin, Robert Ryan, Woody Strode, Jack Palance, Claudia Cardinale
Western, Action, Adventure
An arrogant Texas millionaire hires four adventurers to rescue his kidnapped wife from a notorious Mexican bandit. Superb western adventure. Mild violence and sex references.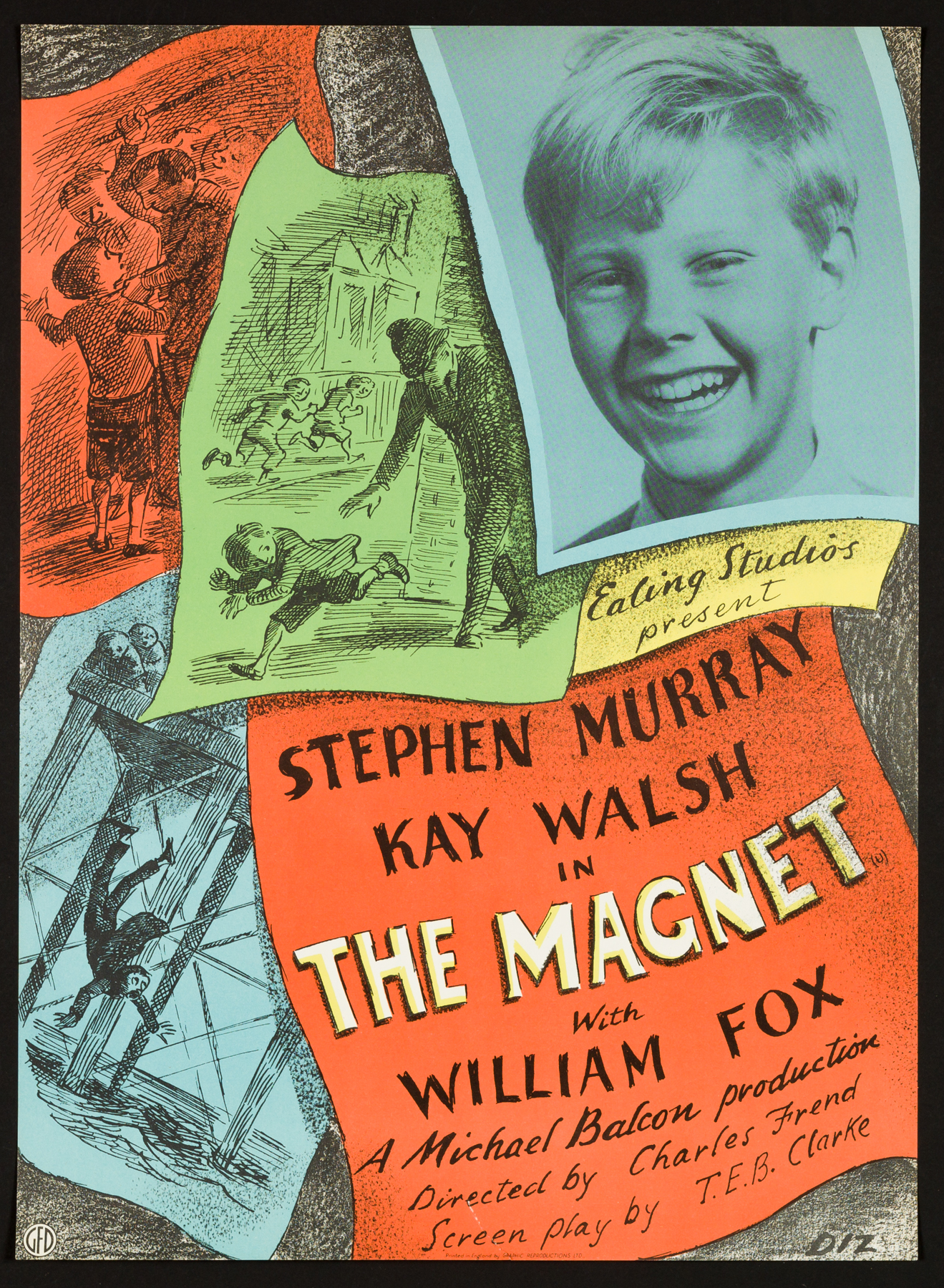 THE MAGNET (U)
4.25pm Talking Pictures TV
Starring: Stephen Murray, Kay Walsh, James Fox
Comedy
A boy steals a powerful magnet from a younger boy and gets him into all sorts of trouble. Another forgotten Ealing comedy with a young James Fox in the lead. Black and white.
GROUNDHOG DAY (PG)
4.50pm Sony Movies
Starring: Bill Murray, Andie MacDowell
Comedy, romance
A weatherman finds himself inexplicably living the same day over and over again. Regarded now as a classic, and rightly so. Mild language.
THE WAR LOVER (PG)
5.05pm Sony Movies Action
Starring: Steve McQueen, Robert Wagner, Shirley Anne Field
War, Adventure, Romance
In 1943, while stationed in Britain, arrogant Captain Buzz Rickson is in command of a Boeing B-17 Flying Fortress bomber, but his recklessness is endangering everyone around him. Solid war drama with a young Steve McQueen. Mild violence. Black and white.
A FAREWELL TO ARMS (PG)
5.55pm Sony Movies Classic
Starring: Jennifer Jones, Rock Hudson
War, Drama, Romance
An English nurse and an American soldier on the Italian front during World War I fall in love, but the horrors surrounding them test their romance to the limit. Epic version of Ernest Hemmingway's classic novel. Mild sex references, violence and birth trauma scenes.
JOHNNY COME LATELY (U)
6pm Talking Pictures TV
Starring: James Cagney, Grace George
Drama
Grace George is hocking the silver candlesticks to keep her paper running. It's thirty years, and the local machine boss, Edward McNamara, has laid down the law: stop publishing those less-than-admiring editorials, print these puff pieces over her signature, and he won't have her mortgage called in. At court that morning, she watches as Jimmy Cagney is hauled in for vagrancy, pleads Not Guilty, and takes him on as a reporter. Unusual star vehicle for James Cagney. Black and white.
THE SECOND BEST EXOTIC MARIGOLD HOTEL (PG)
6.25pm Film4
Starring: Bill Nighy, Maggie Smith, Richard Gere, Judi Dench, Dev Patel, Penelope Wilton, Celia Imrie, Tamsin Greig, David Strathairn, Ronald Pickup
Drama, Comedy
As the Best Exotic Marigold Hotel has only a single remaining vacancy, posing a rooming predicament for two fresh arrivals, Sonny Kapoor (Dev Patel) pursues his expansionist dream of opening a second hotel. Amiable sequel to the sleeper hit. Mild bad language, sex references.
YOUNG WINSTON (PG)
9pm Sony Movies Action
Starring: Simon Ward, Robert Shaw, Anne Bancroft, Jack Hawkins, Ian Holm, Anthony Hopkins
Biopic, Drama, War
Complex family relationships, as well as a combat experience, form the personality of the future world-known politician. Well-made biopic from Richard Attenborough. Mild violence and sex references.
MARY SHELLEY'S FRANKENSTEIN (15)
9pm Horror Channel
Starring: Kenneth Branagh, Robert De Niro, Helena Bonham-Carter
Horror, Drama
When the brilliant but unorthodox scientist Dr. Victor Frankenstein rejects the artificial man that he has created, the Creature escapes and later swears revenge. Kenneth Branagh directs and stars in this faithful version of the famous novel. Some nudity, horror violence and gore.
AMERICAN SNIPER (15)
10pm ITV4
Starring: Bradley Cooper, Sienna Miller
War, Drama
Navy S.E.A.L. sniper Chris Kyle's pinpoint accuracy saves countless lives on the battlefield and turns him into a legend. Back home with his family after four tours of duty, however, Chris finds that it is the war he can't leave behind. Powerful war drama directed by Clint Eastwood. Strong language, violence, threat.
DRIVE (18)
10.50pm Sony Movies Action
Starring: Ryan Gosling, Carey Mulligan, Christina Hendricks
Thriller, Drama, Action
A mysterious Hollywood stuntman and mechanic moonlights as a getaway driver and finds himself in trouble when he helps out his neighbour in this action drama. Tough, brutal and visually stylish thriller. Strong brutal bloody violence, language and some nudity.
SUMMER OF SAM (18)
11pm Sony Movies
Starring: John Leguizamo, Adrien Brody, Mira Sorvino, Jennifer Esposito
Crime, Drama
Spike Lee's take on the "Son of Sam" murders in New York City during the summer of 1977 centring on the residents of an Italian-American Northeast Bronx neighbourhood who live in fear and distrust of one another. Spike Lee's dark tale of a city under siege. Drugs use, sex, language and violence.
FOOL'S PARADE (12)
11pm Talking Pictures TV
Starring: James Stewart, George Kennedy
Comedy, Thriller, Drama
In 1935, after forty years in a West Virginia prison, three released convicts wish to open a legitimate business using the twenty-five thousand dollars earned in jail, but a crooked prison guard in cahoots with the town banker plans to defraud them. Enjoyable crime caper with a classy lead. Violence and language.
MACBETH (15)
11.10pm Film4
Starring: Michael Fassbender, Marion Cotillard, David Thewlis, Elizabeth Debicki
Drama
Macbeth, the Thane of Glamis, receives a prophecy from a trio of witches that one day he will become King of Scotland. Consumed by ambition and spurred to action by his wife, Macbeth murders his king and takes the throne for himself. Visually impressive adaptation of Shakespeare's play. Strong bloody violence.
DRIVE ANGRY (18)
11.15pm 5*
Starring: Nicolas Cage, Amber Heard, William Fichtner
Action, thriller, fantasy
A vengeful father escapes from hell and chases after the men who killed his daughter and kidnapped his granddaughter. Absolutely bonkers yet fun slice of B-movie nonsense. Strong gory violence, language and sex.
THE MAGIC CHRISTIAN (15)
1am Talking Pictures TV
Starring: Peter Sellers, Ringo Starr, Richard Attenborough, Christopher Lee, Raquel Welch, Yul Brynner
Comedy
Sir Guy Grand (Peter Sellers), the richest man in the world, adopts a homeless boy, Youngman (Sir Ringo Starr). Together, they set out to prove that anyone, and anything, can be bought with money. Bizarre rarely seen comedy. Nudity.
THE PURGE: ANARCHY (15)
1.25am Film4
Starring: Frank Grillo, Kiele Sanchez
Thriller, Horror
Three groups of people intertwine and are left stranded in the streets on Purge Night, trying to survive the chaos and violence that occurs. Gripping entry in The Purge franchise. Strong bloody violence, strong language.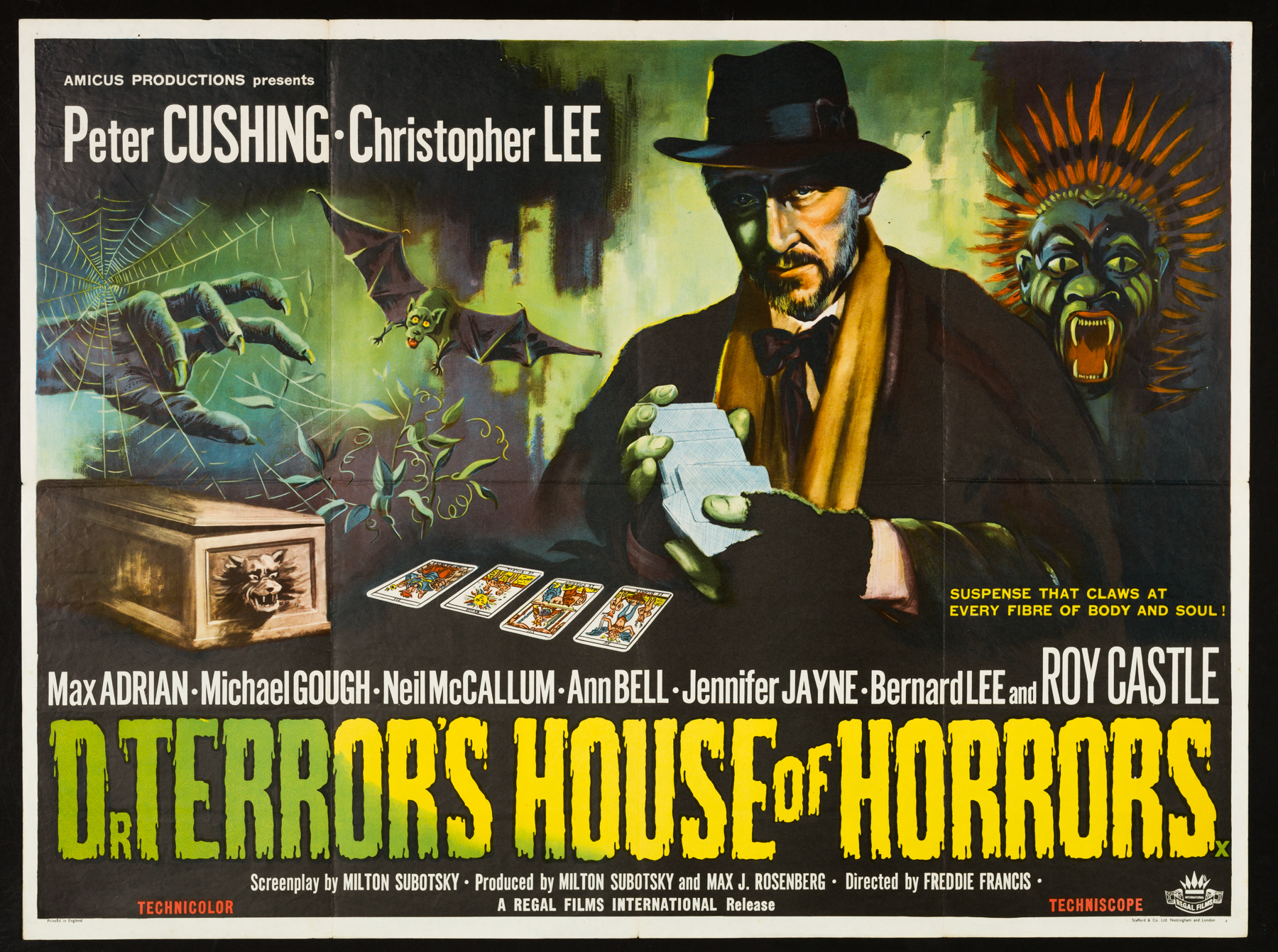 DR. TERROR'S HOUSE OF HORRORS (PG)
2.35am Horror Channel
Starring: Christopher Lee, Roy Castle, Peter Cushing, Donald Sutherland
Horror
Aboard a British train, mysterious fortune teller Dr. Schreck uses tarot cards to read the futures of five fellow passengers. Creepy horror anthology with a strong British cast. Mild horror, violence.