Morning!
An appeal for you. If you could send me any of your bitcoins so that I can help pay for Twitter to get out of trouble, that will be great. Elsewhere, we have movies for you to enjoy as well as Movie Weekly which is back tonight at 10 on http://www.zackfm.com I will be pleased is you could join me.
Stay safe, look after yourself and Happy Thursday!
AMAZON PRIME
THE RUNNING MAN (18)
Starring: Arnold Schwarzenegger, Maria Conchita Alonso, Yaphet Kotto
Sci-Fi, Action, Thriller
In a dystopian America, a falsely convicted policeman gets his shot at freedom when he must forcibly participate in a TV game show where convicts, runners, must battle killers for their freedom. Exciting Arnie action movie. Strong violence, language and sexual content.
HOUSESITTER (PG)
Starring: Steve Martin, Goldie Hawn, Dana Delaney
Comedy, Romance
Con artist Gwen moves into Newton's empty home without his knowledge and begins setting up house, posing as his new wife. Enjoyable comedy which doesn't need to much brain power. Sexual references and mild language.
NETFLIX
HOSTILES (15)
Starring: Christian Bale, Rosamund Pike, Wes Studi
Western, Drama
In 1892, a legendary Army Captain reluctantly agrees to escort a Cheyenne chief and his family through dangerous territory. Underrated western drama with superb performances. Strong violence, language.
THE OTHER GUYS (12)
Starring: Will Ferrell, Mark Wahlberg, Samuel L. Jackson, Dwayne Johnson, Michael Keaton, Steve Coogan
Comedy, Action, Thriller
Two mismatched New York City detectives seize an opportunity to step up like the city's top cops, whom they idolise, only things don't quite go as planned. Silly but entertaining comedy. Moderate sex references, language and violence.
NOW TV/SKY CINEMA
TOOTSIE (15)
Starring: Dustin Hoffman, Jessica Lange, Teri Garr, Dabney Coleman, Charles Durning, Bill Murray
Comedy, Romance
Michael Dorsey, an unsuccessful actor, disguises himself as a woman in order to get a role on a trashy hospital soap. Dustin Hoffman excels in this wonderfully funny comedy. Language and sexual references.
AMISTAD (15)
Starring: Morgan Freeman, Nigel Hawthorne, Anthony Hopkins, Djimon Hounsou, Matthew McConaughey
Biopic, Drama
In 1839, the revolt of Mende captives aboard a Spanish owned ship causes a major controversy in the United States when the ship is captured off the coast of Long Island. The courts must decide whether the Mende are slaves or legally free. Powerful Steven Spielberg movie. Strong brutal violence and some related nudity.
MOVIES ON TERRESTRIAL TV
THE FIGHTING KENTUCKIAN (U)
11am Film4
Starring: John Wayne, Oliver Hardy, Vera Ralston
War, Adventure, Romance
In 1818 Alabama, French settlers are pitted against greedy land-grabber Blake Randolph but Kentucky militiaman John Breen, who's smitten with French gal Fleurette De Marchand, comes to the settlers' aid. Classic war drama famous for the solo appearance of Oliver Hardy. Mild violence. Black and white.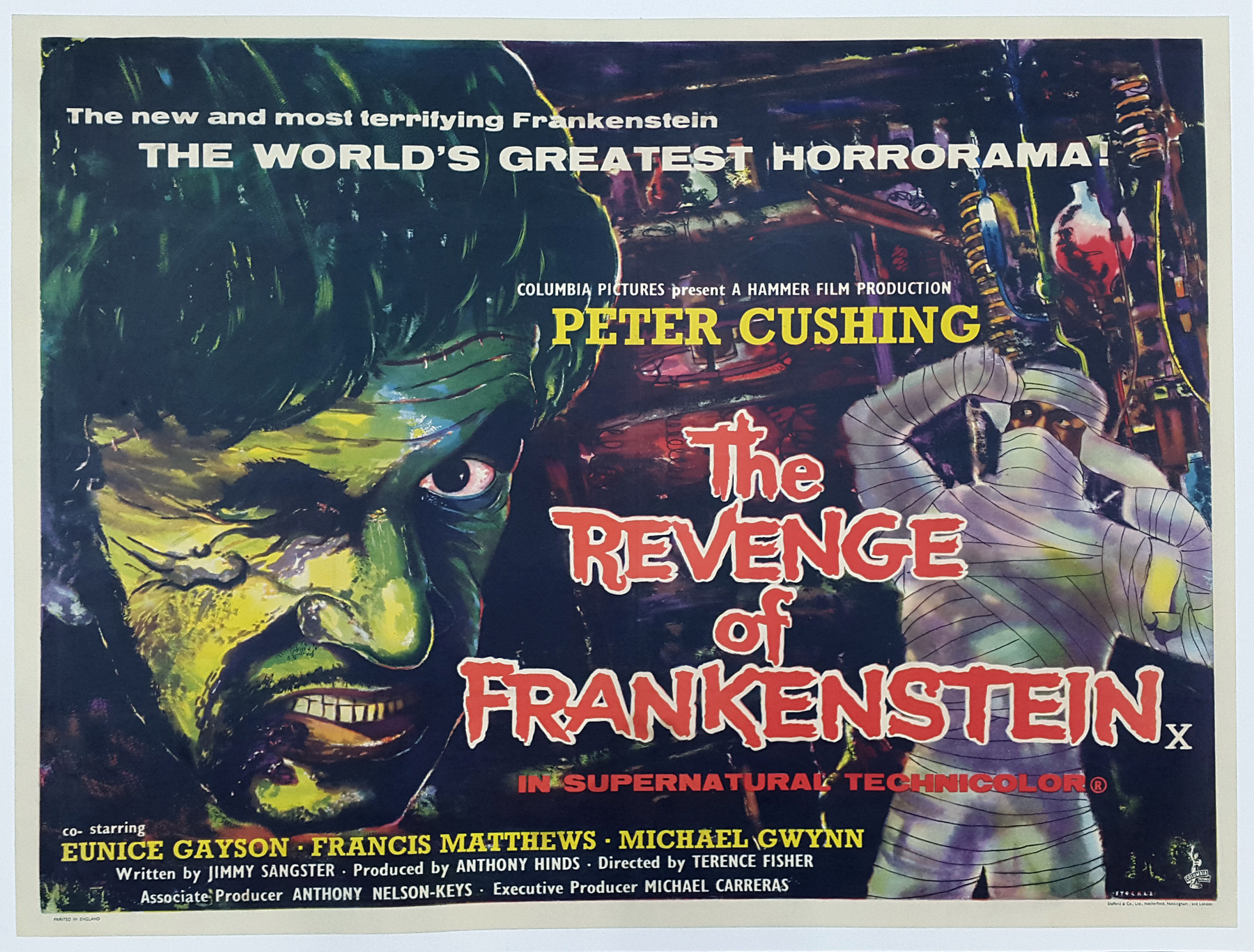 THE REVENGE OF FRANKENSTEIN (12)
1pm Horror Channel
Starring: Peter Cushing, Francis Matthews, Eunice Grayson
Horror
Baron Frankenstein escapes from the guillotine and goes to Germany. There, he names himself Dr. Stein and plans to restart his experiments by using parts of dead bodies. The first of Hammer horror's Frankenstein series. Violence and surgery scenes.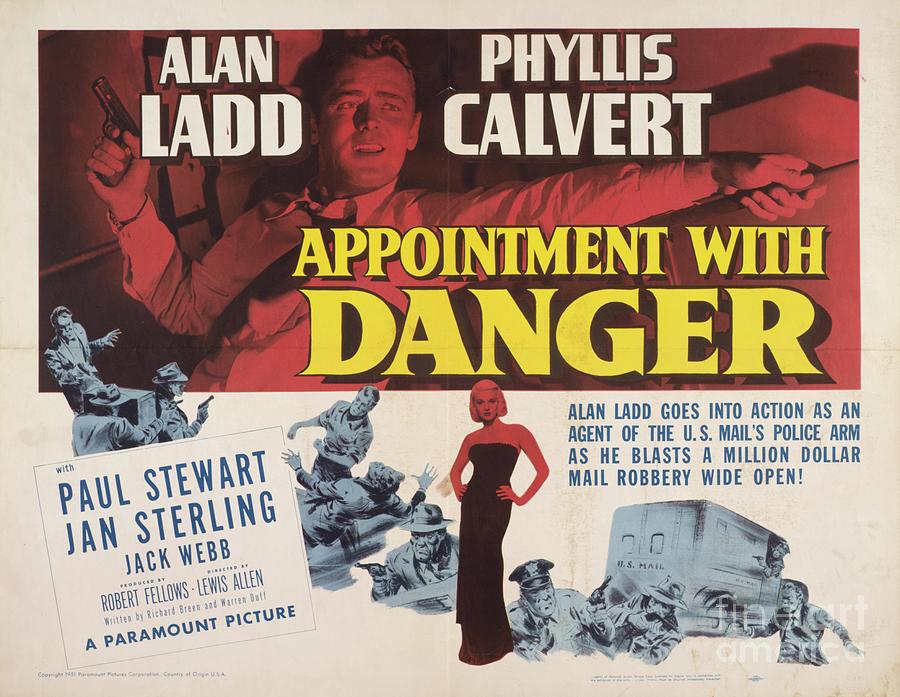 APPOINTMENT WITH DANGER (PG)
1.05pm Film4
Starring: Alan Ladd, Phyllis Calvert
Crime, Drama, Film-Noir
When ruthlessly dedicated postal inspector investigates the murder of a co-worker, he finds that the sole witness, a nun, has been targeted by the killers. Tense film-noir thriller. Mild violence. Black and white.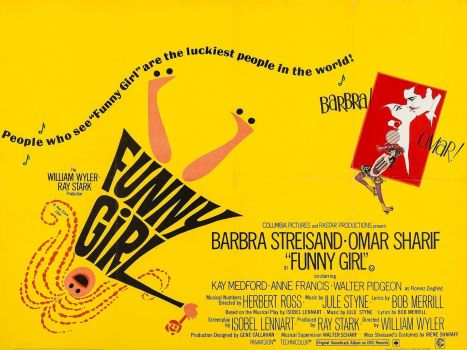 FUNNY GIRL (U)
1.50pm Sony Movies Classic
Starring: Barbra Streisand, Omar Sharif
Biopic, drama, comedy, musical
The life of Fanny Brice, famed comedienne and entertainer of the early 1900s. We see her rise to fame as a Ziegfeld girl, subsequent career, and her personal life, particularly her relationship with Nick Arnstein. Oscar-winning musical drama. Very mild language and innuendo.
YOUNG WINSTON (PG)
2.55pm Sony Movies Action
Starring: Simon Ward, Robert Shaw, Anne Bancroft, Jack Hawkins, Ian Holm, Anthony Hopkins
Biopic, Drama, War
Complex family relationships, as well as a combat experience, form the personality of the future world-known politician. Well-made biopic from Richard Attenborough. Mild violence and sex references.
FUNERAL IN BERLIN (PG)
4.30pm Film4
Starring:  Michael Caine, Oscar Homolka
Thriller
A British Agent is sent to East Berlin to receive a Communist defector, but the true situation turns out to be rather more complicated. Second film with Michael Caine as Harry Palmer. Some mild horror, violence and sexual innuendo.
BILLION DOLLAR BRAIN (PG)
4.45pm Sony Movies Classic
Starring: Michael Caine, Karl Malden, Ed Begley
Crime, Thriller
A former British spy stumbles onto a plot to overthrow Communism with the help of a supercomputer. But who is working for whom? Third outing for Michael Caine's Harry Palmer directed by Ken Russell. Moderate violence.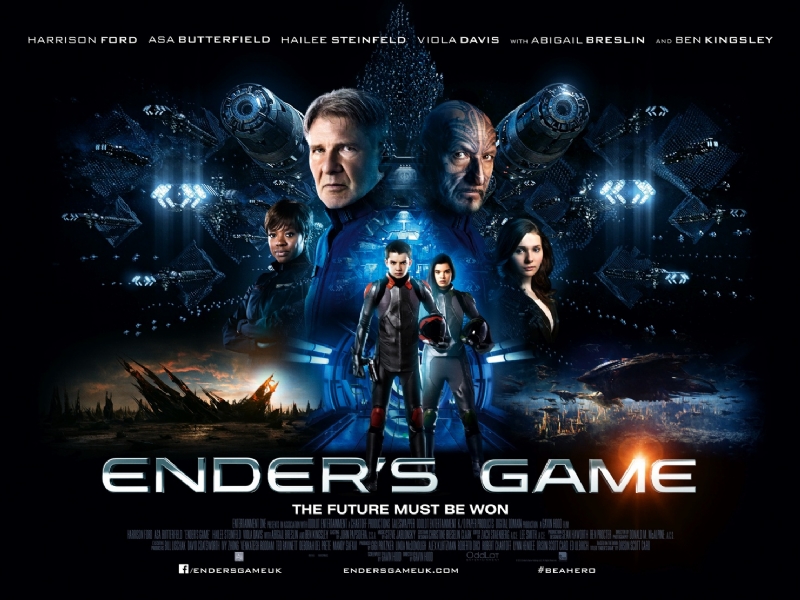 ENDER'S GAME (12)
6.35pm Film4
Starring: Harrison Ford, Asa Butterfield, Hailee Steinfeld, Ben Kingsley, Viola Davis, Abigail Breslin
Science Fiction, Adventure, Action
Young Ender Wiggin is recruited by the International Military to lead the fight against the Formics, an insectoid alien race who had previously tried to invade Earth and had inflicted heavy losses on humankind. Underrated sci-fi adventure. Moderate violence.
THE FIRST WIVES CLUB (PG)
7pm 5*
Starring: Goldie Hawn, Bette Midler, Diane Keaton, Maggie Smith
Comedy
Reunited by the death of a college friend, three divorced women seek revenge on the husbands who left them for younger women. Three screen legends save this otherwise routine comedy. Mild sex references, violence and language.
HOW TO MARRY A MILLIONAIRE (U)
7.05pm Sony Movies Classic
Starring: Lauren Bacall, Marilyn Monroe, Betty Grable
Comedy, Drama, Romance
Three women set out to find eligible millionaires to marry, but find true love in the process. Bubbly comedy from the 50s.
KINGSMAN: THE SECRET SERVICE (15)
9pm Film4
Starring: Colin Firth, Samuel L. Jackson, Michael Caine, Mark Hamill, Sofia Boutella, Mark Strong, Taron Egerton.
Drama, Comedy, Action
A spy organisation recruits a promising street kid into the agency's training program, while a global threat emerges from a twisted tech genius. Superb action-comedy with some brutally violent set-pieces. Strong bloody violence, strong language.
STIR CRAZY (15)
9pm Sony Movies Classic
Starring: Gene Wilder, Richard Pryor
Comedy
Set up and wrongfully accused, two best friends will be sent to prison for a crime they didn't commit. However, no prison cell could keep them locked in. The return of Gene Wilder and Richard Pryor in a hugely successful and very funny comedy. Language and drug misuse.
LOGAN LUCKY (12)
9pm ITV4
Starring: Channing Tatum, Adam Driver, Sebastian Stan, Daniel Craig, Katherine Waterston, Hilary Swank
Crime, Comedy
Two brothers attempt to pull off a heist during a NASCAR race in North Carolina. Hugely enjoyable crime caper. Infrequent strong language, moderate violence.
THE COMMUTER (15)
11pm 5*
Starring: Liam Neeson, Vera Farmiga, Patrick Wilson
Thriller, Mystery, Drama
An action-thriller in which an insurance salesman/ex-cop is caught up in a life-threatening conspiracy during his daily commute home. What starts off with plenty of promise gets progressively sillier. Strong violence, injury detail.
NATIONAL LAMPOON'S EUROPEAN VACATION (15)
11.10pm ITV4
Starring: Chevy Chase, Beverly D'Angelo, Jason Lively, Dana Hill, Eric Idle, Robbie Coltrane
Comedy, Adventure
The Griswolds win a vacation tour across Europe where the usual havoc ensues. Very silly sequel to National Lampoon's Vacation. Moderate sex references and strong language.
THE BLUE LAGOON (15)
11.20pm Sony Movies Classic
Starring: Brooke Shields, Christopher Atkins
Adventure, drama, romance
In the Victorian period, two children are shipwrecked on a tropical island in the South Pacific. With no adults to guide them, the two make a simple life together, unaware that sexual maturity will eventually intervene. Controversial (at the time) romance. Violence, sex, sexual references, nudity.
ESCAPE PLAN (15)
11.35pm Film4
Starring: Sylvester Stallone, Arnold Schwarzenegger
Drama, Action
When a structural-security authority finds himself set up and incarcerated in the world's most secret and secure prison, he has to use his skills to escape with help from the inside. Explosive action with two huge stars of the genre. Strong language and violence.
GIRL, INTERRUPTED (15)
1.05am Sony Movies
Starring: Winona Ryder, Angelina Jolie
Biopic, Drama
Based on writer Susanna Kaysen's account of her 18-month stay at a mental hospital in the late 1960s. Powerful drama with an Oscar-winning role for Angelina Jolie. Strong language, occasional horror and sexual references.
ANOMALISA (15)
Starring: David Thewlis, Jennifer Jason Leigh, Tom Noonan
Drama, Animation
A man crippled by the mundanity of his life experiences something out of the ordinary. Bizarre adult animated feature. Strong sex, sex references, strong language.