Morning!
The sun has got its hat on! At least in the south it has. It may be a case of enjoying it instead of staying in. If you decide to watch a movie, have a few recommendations.
Stay safe, look after yourself and Happy Friday!
AMAZON PRIME
BAD MOMS (15)
Starring: Mila Kunis, Kathryn Hahn, Kristen Bell, Christina Applegate, Jada Pinkett Smith
Comedy
When three overworked and under-appreciated mums are pushed beyond their limits, they ditch their conventional responsibilities for a jolt of long overdue freedom, fun and comedic self-indulgence. Rude but enjoyable gross-out comedy. Strong language, sex references, nudity, substance abuse.
THE BONE COLLECTOR (15)
Starring: Denzel Washington, Angelina Jolie, Queen Latifah
Crime, Drama, Thriller
A quadriplegic ex-homicide detective and his partner try to track down a serial killer who is terrorising New York City. Gripping cop thriller. Strong horror, violence and language.
NETFLIX
THE PERKS OF BEING A WALLFLOWER (12)
Starring: Logan Lerman, Emma Watson, Ezra Miller
Drama, Romance
An introvert freshman is taken under the wings of two seniors who welcome him to the real world. Fresh and charming teen drama. Moderate sex references, drug use and one use of strong language.
RULES DON'T APPLY (12)
Starring: Warren Beatty, Lily Collins, Alden Ehrenreich
Comedy, Drama, Romance
The unconventional love story of an aspiring actress, her ambitious driver, and their eccentric boss, the legendary billionaire Howard Hughes. A throwback to the cinema of the 1940s with this comedy-romance. Moderate sex references, infrequent strong language.
NOW TV/SKY CINEMA
AD ASTRA (12)
Starring: Brad Pitt, Liv Tyler, Tommy Lee Jones, Donald Sutherland
Science Fiction, Drama, Adventure
Astronaut Roy McBride undertakes a mission across an unforgiving solar system to uncover the truth about his missing father and his doomed expedition that now, 30 years later, threatens the universe. Spectacular if confusing sci-fi adventure. Infrequent strong language, moderate violence, threat, gory images.
THE DARK CRYSTAL (PG)
Starring: Stephen Garlick, Lisa Maxwell, Billie Whitelaw
Fantasy, Adventure
On another planet in the distant past, a Gelfling embarks on a quest to find the missing shard of a magical crystal, and so restore order to his world. Jim Henson's imaginative fantasy adventure. Mild fantasy violence, threat, scary scenes.
MOVIES ON TERRESTRIAL TV
THE PROFESSIONALS (PG)
11am Film4
Starring: Burt Lancaster, Lee Marvin, Robert Ryan, Woody Strode, Jack Palance, Claudia Cardinale
Western, Action, Adventure
An arrogant Texas millionaire hires four adventurers to rescue his kidnapped wife from a notorious Mexican bandit. Superb western adventure. Mild violence and sex references.
THE THING FROM ANOTHER WORLD (PG)
11.15am Sony Movies Action
Starring: Kenneth Tobey, Margaret Sheridan
Sci-fi, horror
Scientists and American Air Force officials fend off a bloodthirsty alien organism while at a remote arctic outpost. Classic sci-fi that inspired John Carpenter's 1982 The Thing. Scary scenes, mild horror and peril. Black and white.
THE SOUND BARRIER (U)
11.20am Talking Pictures TV
Starring: Ralph Richardson, Ann Todd, Nigel Patrick
War, Drama
Fictionalised story of British aerospace engineers solving the problem of supersonic flight. Fascinating story as told by British master David Lean. Black and white.
HELL BELOW ZERO (U)
1.20am Film4
Starring: Alan Ladd, Joan Tetzel
Action, Adventure, Drama
The captain of an Antarctic whaling ship falls overboard in mysterious circumstances and his daughter, aided by a sympathetic American, decides to investigate the accident.Gripping 50s adventure. Mild violence.
ONE GOOD TURN (U)
2.30pm Talking Pictures TV
Starring: Norman Wisdom, Joan Rice
Comedy
Norman is the oldest orphan at Greenwood Children's Home and now acts as their caretaker. All the orphans are very happy and well cared for. The adventures start when a nasty property developer who is also the chairman of the orphanage board wants to close the orphanage and build a factory on the site. Another slapstick comedy from Norman Wisdom. Black and white.
FUN WITH DICK AND JANE (12)
4.35pm Sony Movies
Starring: Jim Carrey, Tea Leoni, Alec Baldwin
Comedy, crime
When an affluent couple loses all their money following a series of blunders, they turn to a life of crime to make ends meet. Likeable remake of the 70s comedy. Brief language, some sexual humour and occasional humorous drug references.
TRIPLE CROSS (PG)
4.40pm Sony Movies Action
Starring: Christopher Plummer, Trevor Howard
Action, adventure, drama, war
During WW2, convicted bank robber Eddie Chapman becomes a triple agent working for both the British and the Germans. Boys-own wartime drama. Language, violence and sensuality.
THE AFRICAN QUEEN (U)
5.05pm Sony Movie Classic
Starring: Humphrey Bogart, Katharine Hepburn
Adventure, drama
In WWI Africa, a gin-swilling riverboat captain is persuaded by a strait-laced missionary to use his boat to attack an enemy warship.. Bogart won an Oscar for his role in this classic adventure. Violence and mild peril.
THE TWO FACES OF JANUARY (12)
5.10pm Film4
Starring: Oscar Isaac, Viggo Mortensen, Kirsten Dunst
Drama, thriller
A thriller centred on a con artist, his wife, and a stranger who flees Athens after one of them is caught up in the death of a private detective. Terrific performances in this smart thriller. Infrequent strong language, moderate violence. May be edited for content.
STEPMOM (12)
6.25pm Sony Movies
Starring: Julia Roberts, Susan Sarandon, Ed Harris
Comedy, drama
A terminally-ill woman must deal with her ex-husband's new lover, who will be their children's stepmother. Tear-jerking comedy-drama. Infrequent strong language, moderate sex references, drug misuse.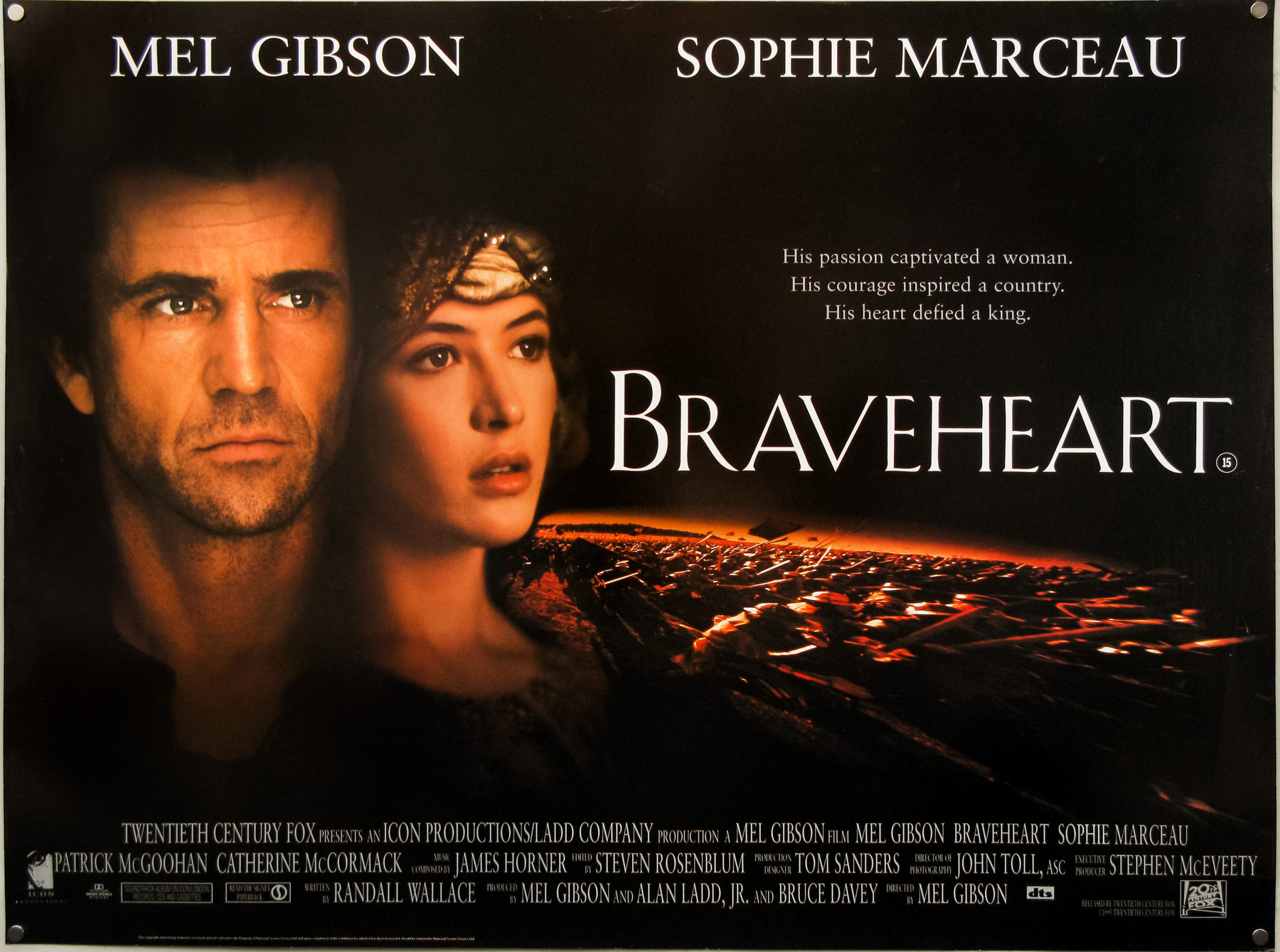 BRAVEHEART (15)
9pm Sony Movies
Starring: Mel Gibson, Sophie Marceau, Patrick McGoohan
Biopic, Drama, Action
When his secret bride is executed for assaulting an English soldier who tried to rape her, William Wallace begins a revolt against King Edward I of England. Mel Gibson's epic Oscar winner. Strong bloody violence.
GOOD WILL HUNTING (15)
9pm 5*
Starring: Robin Williams, Matt Damon, Ben Affleck, Stellan Skarsgård, Minnie Driver
Drama
Will Hunting, a janitor at M.I.T., has a gift for mathematics, but needs help from a psychologist to find direction in his life. Emotional drama with an Oscar-winning performance from Robin Williams. Strong language and violence.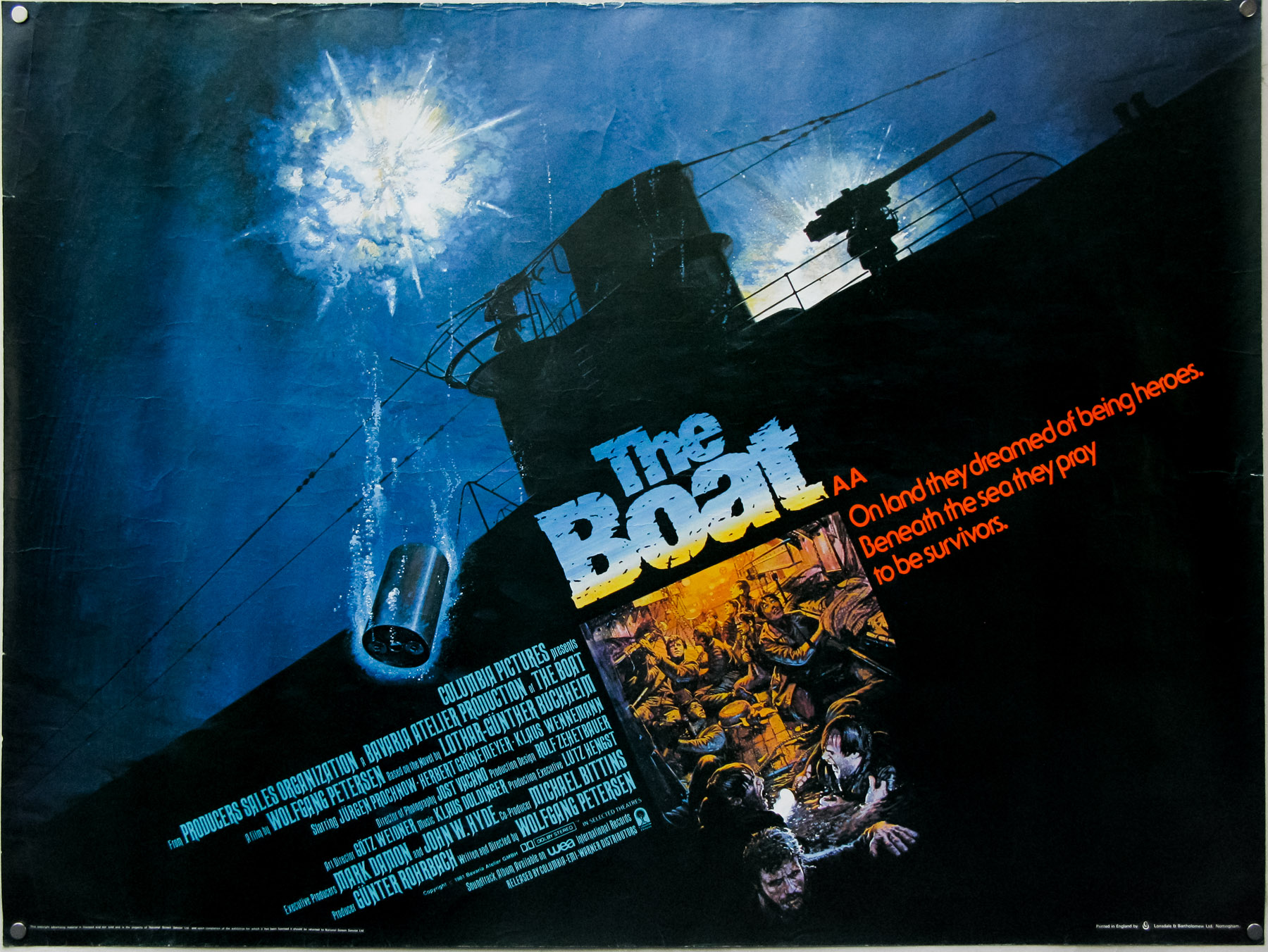 DAS BOOT (THE BOAT) (15)
9pm Sony Movies Classic
Starring: Jurgen Prochnow, Herbert Gronemeyer
Adventure, drama, war
The claustrophobic world of a WWII German U-boat; boredom, filth and sheer terror. A brilliant German film that will built up the tension brilliantly. Sex references and violence. Subtitled.
THE OUTLAW JOSEY WALES (18)
9pm ITV4
Starring: Clint Eastwood, Chief Dan George, Sondra Locke
Western, Adventure
Missouri farmer Josey Wales joins a Confederate guerrilla unit and winds up on the run from the Union soldiers who murdered his family. Clint Eastwood's finest western. Strong violence, sexual violence and sexual content.
THE RITUAL (15)
9pm Film4
Starring: Rafe Spall, Robert James-Collier, Arsher Ali
Horror
A group of college friends reunite for a trip to the forest, but encounter a menacing presence in the woods that's stalking them. Creepy British horror. Strong violence, threat, very strong language.
LOVE ACTUALLY (15)
10pm Channel 5
Starring: Hugh Grant, Emma Thompson, Colin Firth, Martine McCutcheon, Laura Linney, Liam Neeson, Bill Nighy, Rowan Atkinson, Chiwetel Ejiofor, Martin Freeman, Keira Knightley, Andrew Lincoln, Alan Rickman
Comedy, Drama, Romance
Follows the lives of eight very different couples in dealing with their love lives in various loosely interrelated tales all set during a frantic month before Christmas in London, England. Richard Curtis's hugely popular Christmas movie. Strong sex, language.
STRAIGHT ON TILL MORNING (18)
10pm Talking Pictures TV
Starring: Rita Tushingham, Shane Briant, James Bolam
Thriller
A timid, withdrawn woman meets a man she believes is finally the love of her life, unaware that he is a vicious serial killer. Gripping psychological thriller from the Hammer studio. Strong sex and violence.
THE EVIL DEAD (18)
10.50pm Horror Channel
Starring: Bruce Campbell, Ellen Sandweiss, Hal Delrich
Horror
Five friends travel to a cabin in the woods, where they unknowingly release flesh-possessing demons. Sam Raimi's now legendary low-budget horror. Strong bloody violence, scene of sexual violence.
20TH CENTURY WOMEN (15)
11.20pm BBC2
Starring: Annette Bening, Greta Gerwig, Elle Fanning, Billy Crudup
Comedy, Drama
The story of a teenage boy, his mother, and two other women who help raise him among the love and freedom of Southern California of 1979. Wonderful human drama. Strong sex references, strong language, drug misuse.
SCREAM 2 (18)
11.35pm  5*
Starring: David Arquette, Neve Campbell, Courteney Cox, Sarah Michelle Gellar
Horror
Two years after the first series of murders, as Sydney acclimates to college life, someone donning the Ghostface costume begins a new string of killings. More scares and satire from Wes Craven. Strong bloody violence, language and sexual references.
THE SKULL (12)
12midnight Talking Pictures TV
Starring: Peter Cushing, Patrick Wymark, Jill Bennett
Horror
A collector comes into possession of the skull of the Marquis de Sade and learns it is possessed by an evil spirit. 60s horror from Amicus studios. Moderate threat, violence and horror.