Morning!
Stay safe, look after yourself and Happy Sunday!
AMAZON PRIME
THE FINAL COUNTDOWN (PG)
Starring: Kirk Douglas, Martin Sheen, Katherine Ross
Sci-Fi, Action
A modern aircraft carrier is thrown back in time to 1941 near Hawaii, just hours before the Japanese attack on Pearl Harbour. Terrific time travel adventure. Moderate violence.
BABYLON (15)
Starring: Brinsley Forde, Karl Howman, Trevor Laird
Drama, Music
Blue fronts a reggae sound system based in West London. The film captures the trials and tribulations of young black youths in troubled London in the early eighties. A slice of London life with a strong reggae soundtrack. Strong language, moderate violence and racism theme.
NETFLIX
SEVEN PSYCHOPATHS (15)
Starring: Colin Farrell, Woody Harrelson, Abbie Cornish, Christopher Walken, Sam Rockwell, Olga Kurylenko, Tom Waits
Drama, Comedy
A struggling screenwriter inadvertently becomes entangled in the Los Angeles criminal underworld after his oddball friends kidnap a gangster's beloved Shih Tzu. Bizarre crime caper from the man who gave us Three Billboards Outside Ebbing, Missouri. Strong bloody violence and very strong language.
THE MAN WHO KILLED HITLER AND THEN THE BIGFOOT (15)
Starring: Sam Elliott, Aidan Turner, Caitlin FitzGerald, Larry Miller, Ron Livingston
Sci-Fi, Adventure, Drama
Calvin Barr, an old, bitter recluse who was once a legendary assassin for the US government, and whose task to kill Hitler almost changed the course of WWII, is asked to come back from retirement for one final top secret mission – to track down and eliminate a Bigfoot. A film that is far better than the title suggests. Strong violence, frightening scenes and bloody images.
NOW TV/SKY CINEMA
LUCE (15)
Starring: Naomi Watts, Octavia Spencer, Kelvin Harrison Jr, Tim Roth
Drama
A married couple is forced to reckon with their idealised image of their son, adopted from war-torn Eritrea, after an alarming discovery by a devoted high school teacher threatens his status as an all-star student. Stunning, overlooked drama. Language, sexual content, nudity and some drug use.
THE FISHER KING (15)
Starring: Robin Williams, Jeff Bridges, Mercedes Ruehl, Amanda Plummer
Fantasy, Comedy, Drama
A former radio DJ, suicidally despondent because of a terrible mistake he made, finds redemption in helping a deranged homeless man who was an unwitting victim of that mistake. Brilliant fantasy from Terry Gilliam. Language, violence, nudity and suicide themes.
MOVIES ON TERRESTRIAL TV
CARRY ON CONSTABLE (U)
11am Film4
Starring: Sidney James, Eric Barker, Kenneth Connor, Charles Hawtrey, Kenneth Williams
Comedy
A local police force is left short-staffed by a flu epidemic. Enter four bungling trainee policemen to fill the gap! Sergeant Wilkins has to try to turn them into real police overnight, but in the meantime criminals can breath a sigh of relief while the innocent had better watch out…Fun comedy from the Carry On team. Innuendo and comic violence. Black and White.
BOTTOMS UP! (U)
11am Talking Pictures TV
Starring: Jimmy Edwards, Arthur Howard
Comedy
Jimmy Edwards reprises his TV and radio role as the Professor trying to control a school full of naughty boys. Slightly dated British comedy. Black and white. Mild comic threat.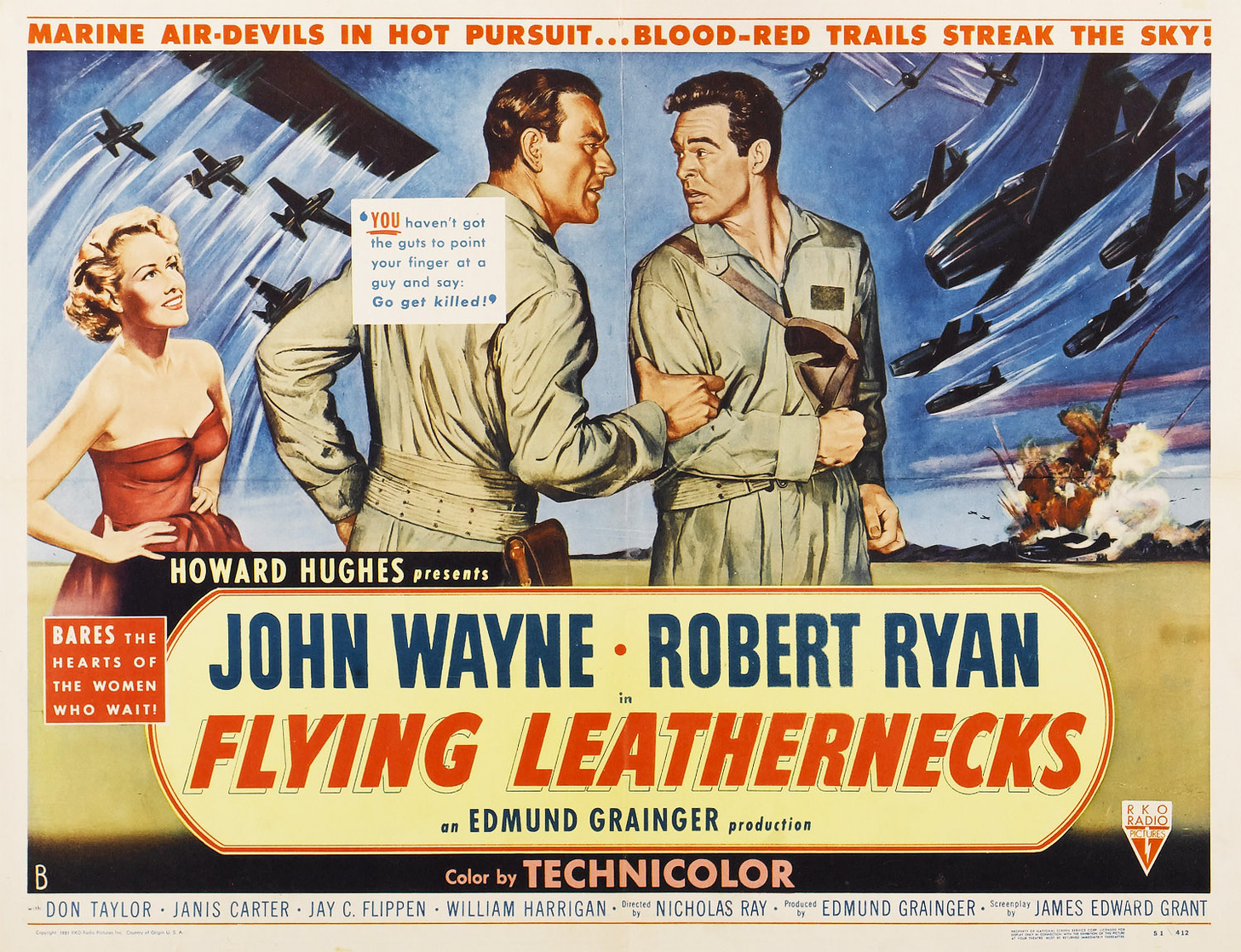 FLYING LEATHERNECKS (PG)
11.20am Sony Movies Action
Starring: John Wayne, Robert Ryan
War, action, drama
Major Kirby leads The Wildcats squadron into the historic WWII battle of Guadalcanal. Tough John Wayne war movie. Violence.
THE GREAT OUTDOORS (PG)
11.40am ITV4
Starring: John Candy, Dan Aykroyd
Comedy
A Chicago man's hope for a peaceful family vacation in the woods is shattered when the annoying in-laws drop in. John Hughes scripted comedy. Mild language, comic violence and sexual references.
DANCES WITH WOLVES (15)
12noon Sony Movies
Starring: Kevin Costner, Mary McDonnell, Graham Greene
Western, drama
Lieutenant John Dunbar, assigned to a remote western Civil War outpost, befriends wolves and Indians, making him an intolerable aberration in the military. Epic western directed by Kevin Costner. Strong violence, language, sex. May be edited for content.
TALL IN THE SADDLE (U)
12.30pm Sony Movies Action
Starring: John Wayne, Ella Rains
Western, Drama, Romance
Ranch hand Rocklin arrives in town to start his new job but his employer has been murdered and the locals don't seem too friendly. Decent John Wayne B-movie western. Mild violence. Black and white.
THE TWO FACES OF JANUARY (12)
12.45pm Film4
Starring: Oscar Isaac, Viggo Mortensen, Kirsten Dunst
Drama, thriller
A thriller centred on a con artist, his wife, and a stranger who flees Athens after one of them is caught up in the death of a private detective. Terrific performances in this smart thriller. Infrequent strong language, moderate violence. May be edited for content.
LABYRINTH (U)
2.25pm Channel 5
Starring: David Bowie, Jennifer Connelly
Adventure, fantasy, family
Sixteen-year-old Sarah is given thirteen hours to solve a labyrinth and rescue her baby brother Toby when her wish for him to be taken away is granted by the Goblin King Jareth. Inventive fantasy from Terry Jones and Jim Henson. Mild violence and peril.
TO SIR, WITH LOVE (PG)
2.30pm Sony Movies Classic
Starring: Sidney Poitier, Judy Geeson, Suzy Kendall, Lulu
Drama
Idealistic engineer-trainee and his experiences in teaching a group of rambunctious white high school students from the slums of London's East End. 60s drama. Mild language, violence and sexual references.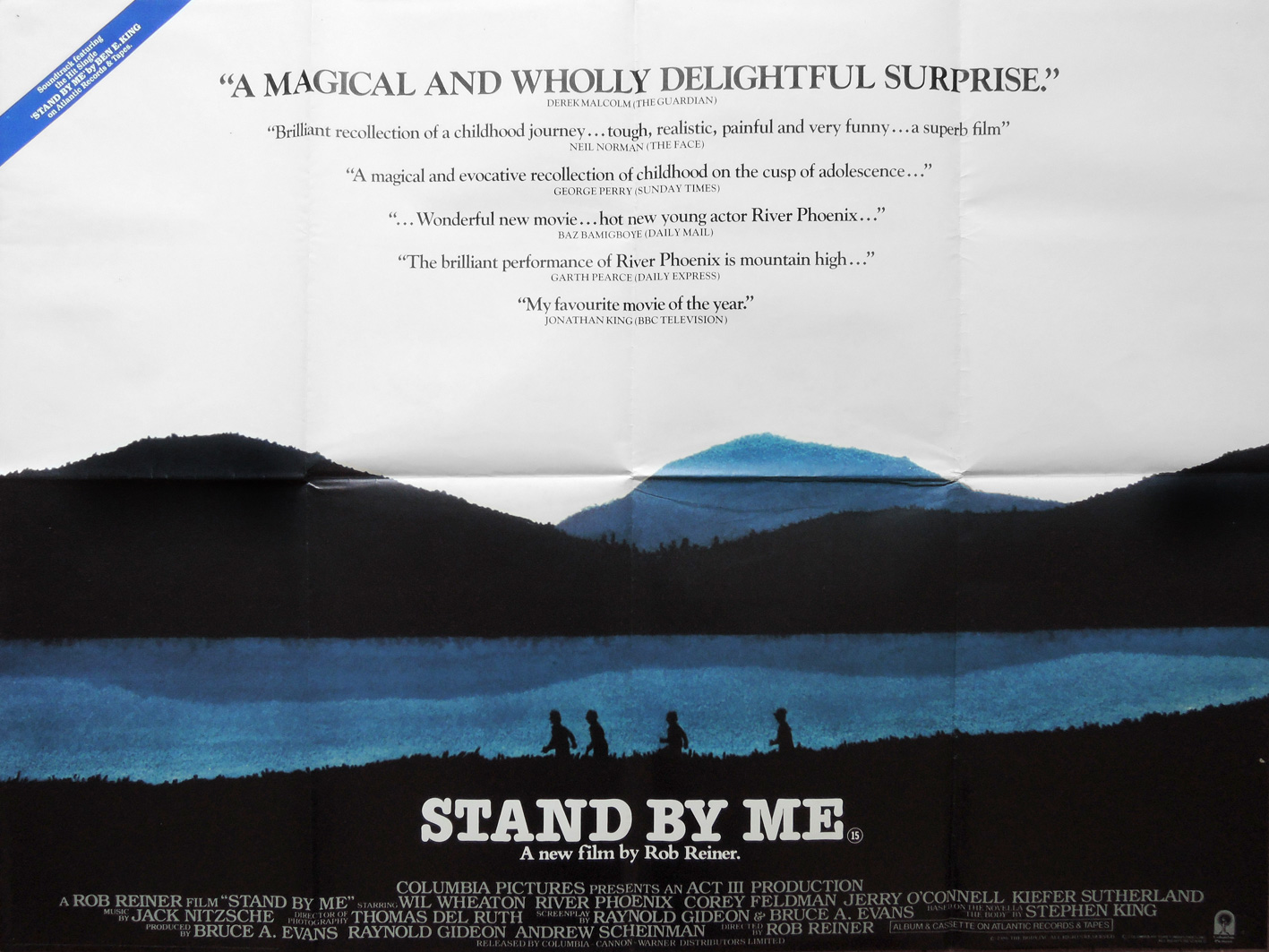 STAND BY ME (15)
4.25pm Channel 5
Starring: Wil Wheaton, River Phoenix, Corey Feldman, Jerry O'Connell, Kiefer Sutherland
Adventure, Drama
After the death of one of his friends, a writer recounts a childhood journey with his friends to find the body of a missing boy. Heart-warming coming-of-age drama based on a Stephen King short story. Language, violence, sexual references and intense peril. May be edited for content.
SHE WORE A YELLOW RIBBON (PG)
4.25pm Sony Movies Action
Starring: John Wayne, Joanne Dru, John Agar
Western
Captain Nathan Brittles, on the eve of retirement, takes out a last patrol to stop an impending massive Indian attack. Encumbered by women who must be evacuated, Brittles finds his mission imperilled. Classic cavalry western from John Ford. Violence.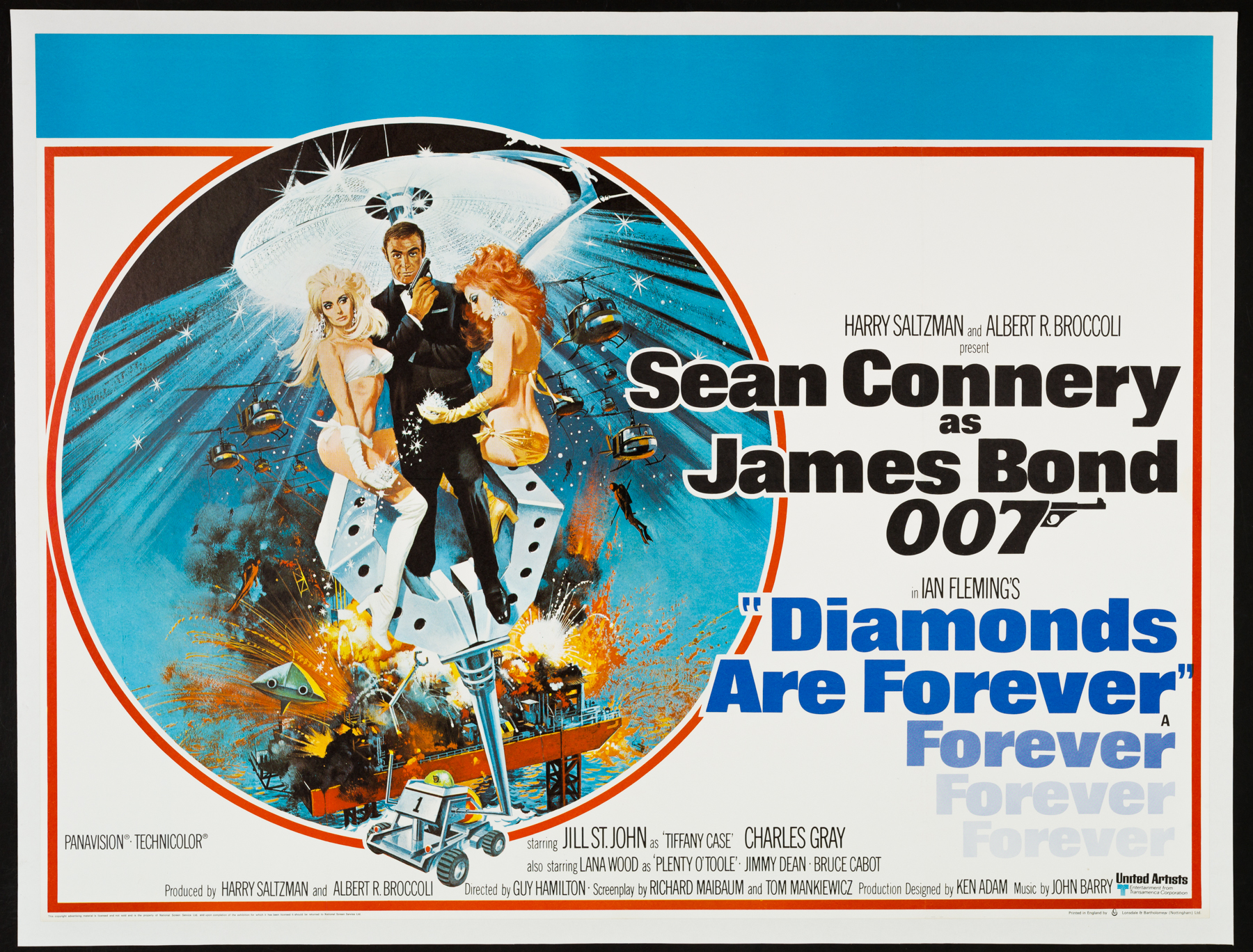 DIAMONDS ARE FOREVER (12)
4.30pm ITV1
Starring: Sean Connery, Jill St. John, Charles Gray
Thriller, Action
A diamond smuggling investigation leads James Bond to Las Vegas, where he uncovers an evil plot involving a rich business tycoon. Sean Connery's last outing in the official Bond series. Moderate language, violence, sexual reference and threat.
THE WRONG BOX (U)
4.40pm Sony Movies Classic
Starring: John Mills, Ralph Richardson, Michael Caine
Comedy, crime
In Victorian England, a fortune now depends on which of two brothers outlives the other or can be made to have seemed to do so. Zany all-star cast comedy. Mild language and threat.
ESCAPE TO VICTORY (PG)
4.45pm ITV4
Starring: Michael Caine, Sylvester Stallone, Max Von Sydow, Pele
War, Drama, Sport
As allied P.O.W.s prepare for a soccer game against the German National Team to be played in Nazi-occupied Paris, the French Resistance and British officers are making plans for the team's escape. Popular POW movie. Mild language and violence.
SHREK THE THIRD (U)
4.45pm Film4
Starring: Mike Myers, Eddie Murphy, Cameron Diaz, John Cleese, Julie Andrews, Antonio Banderas
Animation, Comedy, Fantasy
When his new father-in-law, King Harold falls ill, Shrek is looked at as the heir to the land of Far, Far Away. Not one to give up his beloved swamp, Shrek recruits his friends Donkey and Puss in Boots to install the rebellious Artie as the new king. Princess Fiona, however, rallies a band of royal girlfriends to fend off a coup d'etat by the jilted Prince Charming. More fun with the orge and friends. Mild language and comic fight scenes.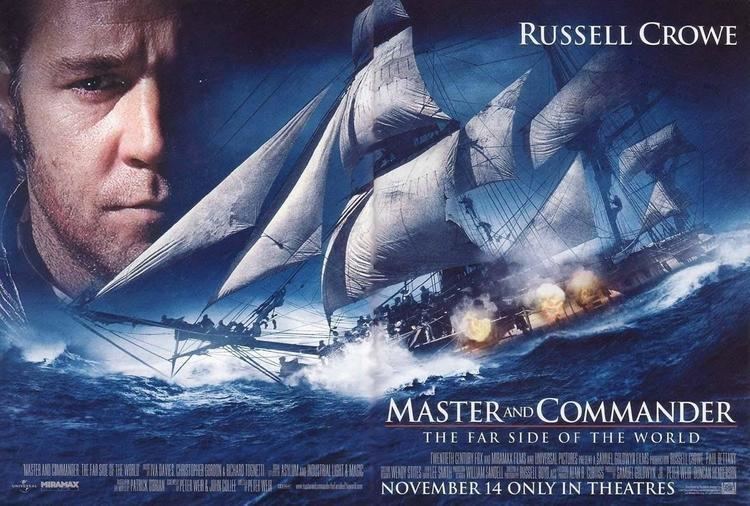 MASTER AND COMMANDER: THE FAR SIDE OF THE WORLD (12)
6.15pm Sony Movies
Starring: Russell Crowe, Paul Bettany
Action, Adventure, Drama
During the Napoleonic Wars, a brash British captain pushes his ship and crew to their limits in pursuit of a formidable French war vessel around South America. Exciting adventure on the high seas. Violence and scenes of peril.
THE HUNGER GAMES: MOCKINGJAY PART 2 (12)
6.15pm E4
Starring: Jennifer Lawrence, Josh Hutcherson, Liam Hemsworth, Woody Harrelson, Elizabeth Banks
Science Fiction, Drama, Action
Katniss and a team of rebels from District 13 prepare for the final battle that will decide the fate of Panem. The final of the Hunger Games franchise. Moderate violence, threat.
THE SECOND BEST EXOTIC MARIGOLD HOTEL (PG)
6.25pm Film4
Starring: Bill Nighy, Maggie Smith, Richard Gere, Judi Dench, Dev Patel, Penelope Wilton, Celia Imrie, Tamsin Greig, David Strathairn, Ronald Pickup
Drama, Comedy
As the Best Exotic Marigold Hotel has only a single remaining vacancy, posing a rooming predicament for two fresh arrivals, Sonny Kapoor (Dev Patel) pursues his expansionist dream of opening a second hotel. Amiable sequel to the sleeper hit. Mild bad language, sex references.
TOMB RAIDER (12)
6.45pm ITV2
Starring: Alicia Vikander, Kristin Scott Thomas, Dominic West, Nick Frost
Fantasy, Drama, Adventure
Lara Croft, the fiercely independent daughter of a missing adventurer, must push herself beyond her limits when she discovers the island where her father, Lord Richard Croft disappeared. Better than the original films thanks to the performance of Alicia Vikander. Moderate violence, threat, injury detail.
BILLION DOLLAR BRAIN (PG)
6.50pm Sony Movies Classic
Starring: Michael Caine, Karl Malden, Ed Begley
Crime, Thriller
A former British spy stumbles onto a plot to overthrow Communism with the help of a supercomputer. But who is working for whom? Third outing for Michael Caine's Harry Palmer directed by Ken Russell. Moderate violence.
THE LOSERS (12)
8pm ITV4
Starring: Jeffrey Dean Morgan, Zoe Saldana, Chris Evans, Idris Elba
Comedy, Adventure, Action
A CIA special forces team are betrayed and left for dead by their superiors, galvanising them to mount an offensive on the CIA. Exciting underrated action movie. One use of strong language and moderate action violence.
THE OTHERS (12)
9pm 5*
Starring: Nicole Kidman, Fionnola Flanagan, Christopher Eccleston
Horror, Thriller
A woman who lives in her darkened old family house with her two photosensitive children becomes convinced that the home is haunted. Creepy horror movie. Frightening moments and adult themes.
HELL OR HIGH WATER (15)
9pm Film4
Starring: Ben Foster, Chris Pine, Jeff Bridges
Action, Crime, Drama
A divorced father and his ex-con older brother resort to a desperate scheme in order to save their family's ranch in West Texas. Underrated drama with terrific performances. Strong language, violence, sex.
DAD'S ARMY (U)
9pm Sony Movies Classic
Starring: Arthur Lowe, Clive Dunn, John Le Mesurier
Comedy, war
The misadventures of a ragtag group of elderly Home Guard local defence volunteers at the onset of WW2. Big-screening outing for the hugely popular TV comedy. Mild threat.
THE UNDEFEATED (PG)
9pm Sony Movies Action
Starring: John Wayne, Rock Hudson
Western, Action, Adventure
After the Civil War, ex-Confederate soldiers heading for a new life in Mexico run into ex-Union cavalrymen selling horses to the Mexican government but they must join forces to fight off Mexican bandits and revolutionaries. Exciting western adventure. Violence.
X-MEN: DAYS OF FUTURE PAST (12)
10pm Channel 4
Starring: Patrick Stewart, Ian McKellen, Hugh Jackman, Michael Fassbender, James McAvoy
Science Fiction, Fantasy, Action
The X-Men send Wolverine to the past in a desperate effort to change history and prevent an event that results in doom for both humans and mutants. Inventive edition to the X-Men franchise. Moderate fantasy violence, infrequent strong language.
HELLRAISER (18)
10.55pm Horror Channel
Starring: Andrew Robinson, Clare Higgins, Ashley Laurence
Horror, fantasy
An unfaithful wife encounters the zombie of her dead lover; the demonic cenobites are pursuing him after he escaped their sadomasochistic underworld. A deeply disturbing cult horror from Clive Barker. Very strong gory violence, language, sex, sexual references and nudity.
STIR CRAZY (15)
10.55pm Sony Movies Classic
Starring: Gene Wilder, Richard Pryor
Comedy
Set up and wrongfully accused, two best friends will be sent to prison for a crime they didn't commit. However, no prison cell could keep them locked in. The return of Gene Wilder and Richard Pryor in a hugely successful and very funny comedy. Language and drug misuse.
THIS PROPERTY IS CONDEMNED (12)
12.05am Talking Pictures TV
Starring: Natalie Wood, Robert Redford, Charles Bronson
The dramatic love story of small-town Mississippi girl Alva Starr and railroad official Owen Legate, set during the Great Depression. Classic drama based on the Tennessee Williams play. Brief moderate violence.
VICTOR FRANKENSTEIN  (12)
12.35am Channel 4
Starring: James McAvoy, Daniel Radcliffe
Horror, Fantasy, Drama
Told from Igor's perspective, we see the troubled young assistant's dark origins, his redemptive friendship with the young medical student Viktor Von Frankenstein, and become eyewitnesses to the emergence of how Frankenstein became the man – and the legend – we know today. A fresh spin on a classic story. Moderate violence, threat.
THE BURNING (18)
12.45am Horror Channel
Starring: Brian Matthews, Leah Ayers, Brian Backer, Holly Hunter
Horror
A former summer camp caretaker, horribly burned from a prank gone wrong, lurks around an upstate New York summer camp bent on killing the teenagers responsible for his disfigurement. Friday The 13th style horror. Strong bloody violence and horror.
QUEEN AND COUNTRY (15)
12.45am Film4
Starring: Callum Turner, Caleb Landry Jones
Drama, Comedy, Biopic
Bill Rohan has grown up and is drafted into the army, where he and his eccentric best mate, Percy, battle their snooty superiors on the base and look for love in town. Sequel to the 1987 drama Hope and Glory. Strong language, brief nudity.
TRANSSIBERIAN (15)
1.05am Sony Movies
Starring: Woody Harrelson, Emily Mortimer, Kate Mara
Crime, drama, thriller
A Transsiberian train journey from China to Moscow becomes a thrilling chase of deception and murder when an American couple encounters a mysterious pair of fellow travellers. Superbly tense thriller. Violence, torture and language.