Morning!
Looks like a glorious day. Nice to see the sun is back although not as warm as a few weeks back. Still, if the garden isn't inviting, then the TV and it's collection of movies may. Here are the recommendations.
Stay safe, look after yourself and Happy Monday!
AMAZON PRIME
SORRY WE MISSED YOU (15)
Starring: Kris Hitchen, Debbie Honeywood
Drama
Hoping that self-employment through gig economy can solve their financial woes, a hard-up UK delivery driver and his wife struggling to raise a family end up trapped in the vicious circle of this modern-day form of labour exploitation. Powerful and thought-provoking drama. Very strong language, strong violence.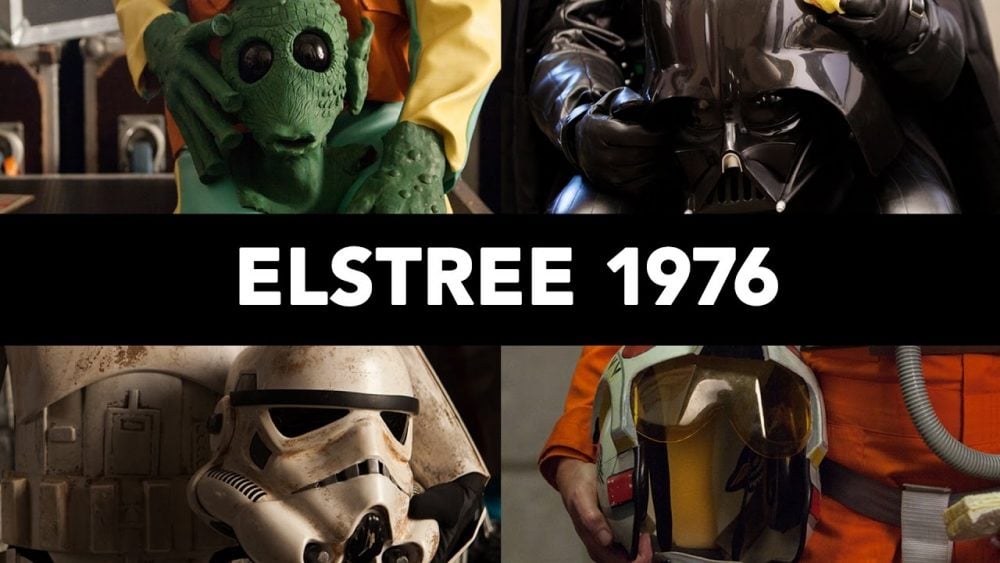 ELSTREE 1976 (12)
Starring: Paul Blake, Jeremy Bulloch, John Chapman
Documentary
Actors and extras reminisce about their time on the set of Star Wars and how making the film affected their lives. Fascinating insight into the making of one of the biggest films ever. Infrequent moderate language.
NETFLIX
EUROVISION SONG CONTEST: THE STORY OF FIRE SAGA (12)
Starring: When aspiring musicians Lars and Sigrit are given the opportunity to represent their country at the world's biggest song competition, they finally have a chance to prove that any dream worth having is a dream worth fighting for. Sweet-natured, feel-good comedy. Crude sexual material including full nude sculptures, some comic violent images, and language.
NOTES ON BLINDNESS (U)
Starring: John M. Hull, Marilyn Hull
Documentary
In the summer of 1983, just days before the birth of his first son, writer and theologian John Hull went blind. In order to make sense of the upheaval in his life, he began keeping a diary on audio cassette. Extraordinary documentary of one man's journey into a new world.
NOW TV/SKY CINEMA
CASUALTIES OF WAR (18)
Starring: Michael J. Fox, Sean Penn
War, Drama
During the Vietnam War, a soldier finds himself the outsider of his own squad when they unnecessarily kidnap a female villager. Incredibly tough and brutal Vietnam war drama. Very strong violence, strong language and sexual violence.
DR. STRANGELOVE OR: HOW I LEARNED TO STOP WORRYING AND LOVE THE BOMB (PG)
Starring: Peter Sellers, George C. Scott, Sterling Hayden
Comedy, War
An insane general triggers a path to nuclear holocaust that a War Room full of politicians and generals frantically tries to stop. Classic black comedy from Stanley Kubrick. Mild sex references, language, violence, threat, suicide references. Black and white.
MOVIES ON TERRESTRIAL TV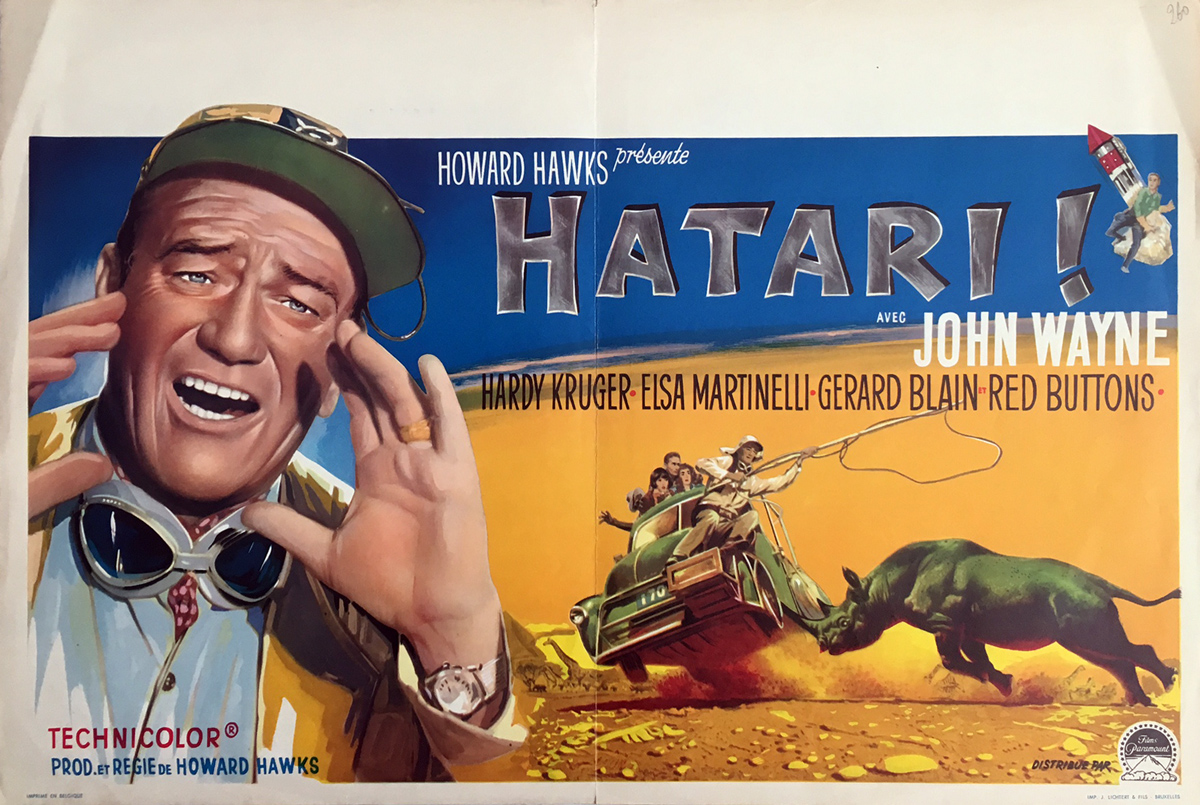 HATARI! (U)
11am Film4
Starring: John Wayne, Hardy Kruger, Elsa Martinell
Action, Adventure, Comedy
A group of men trap wild animals in Africa and sell them to zoos before the arrival of a female wildlife photographer threatens to change their ways. John Wayne in lighter mood in this comedy. Mild violence.
THE END OF THE AFFAIR (PG)
11.15am Sony Movies Classic
Starring: Deborah Kerr, Van Johnson, Peter Cushing, John Mills
Drama, Romance
In war-torn London, Maurice Bendrix (Van Johnson) falls in love with neighbour Sarah Miles (Deborah Kerr). They begin an illicit romance behind Sarah's husband's back. While war does not last forever, neither does love in this existentialist tale. Romantic drama based on Graham Greene's book. Sexual references. Black and white.
THE SECRET LIFE OF WALTER MITTY (U)
1.25pm Sony Movies Classic
Starring: Danny Kaye, Virginia Mayo, Boris Karloff
Comedy, fantasy, romance
A clumsy daydreamer gets caught up in a sinister conspiracy. Delightful Danny Kaye version of the classic story. Mild violence.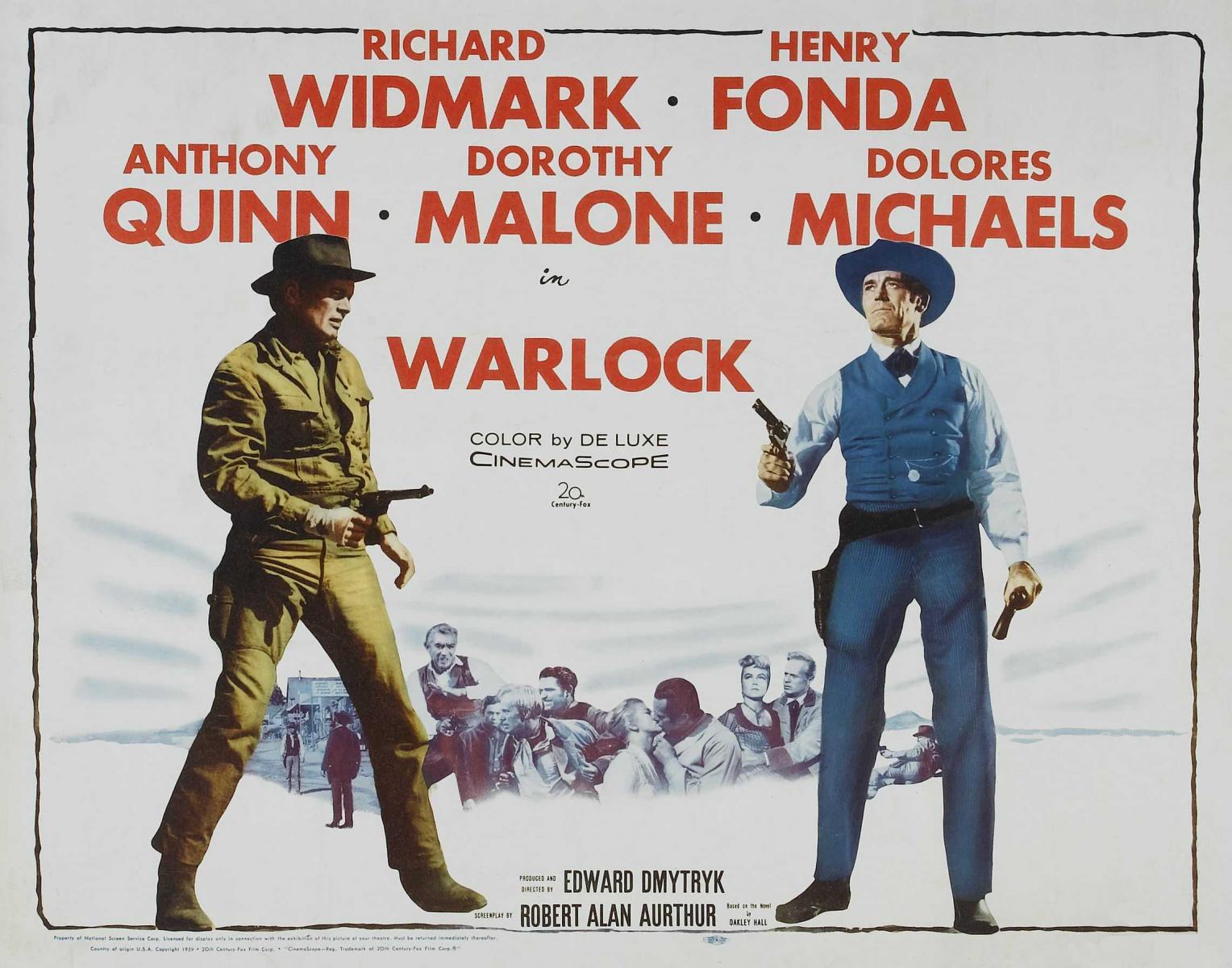 WARLOCK (U)
2.10pm Film4
Starring: Richard Widmark, Henry Fonda, Anthony Quinn
Western, Drama
A famous gunman becomes the marshal of Warlock to end a gang's rampages but is met with some opposition by a former gang member turned deputy sheriff who wants to follow only legal methods. Routine western with good performances. Mild violence.
A MAN FOR ALL SEASONS (U)
3.40pm Sony Movies Classic
Starring: Paul Scofield, Wendy Hiller, Robert Shaw
Biopic, drama
The story of Sir Thomas More, who stood up to King Henry VIII when the King rejected the Roman Catholic Church to obtain a divorce and remarry. Oscar-winning historical drama.
WARLORDS OF ATLANTIS (PG)
4.20pm Talking Pictures TV
Starring: Doug McClure, Peter Gilmore, Shane Rimmer
Adventure, Fantasy
Searching for the lost world of Atlantis, Prof. Aitken, his son Charles and Greg Collinson are betrayed by the crew of their expedition's ship, attracted by the fabulous treasures of Atlantis. They are all dragged to the bottom of the sea where they meet the inhabitants of the lost continent, an advance alien race makes slaves of the ship-wrecked sailors. Fun family adventure. Mild violence and peril.
THE DAM BUSTERS (PG)
4.35pm Film4
Starring: Richard Todd, Michael Redgrave, Basil Sydney
War, Drama
The story of how the British attacked German dams in World War II by using an ingenious technique to drop bombs where they would be most effective. Classic British war drama. Racist terms, mild bad language. Black and white.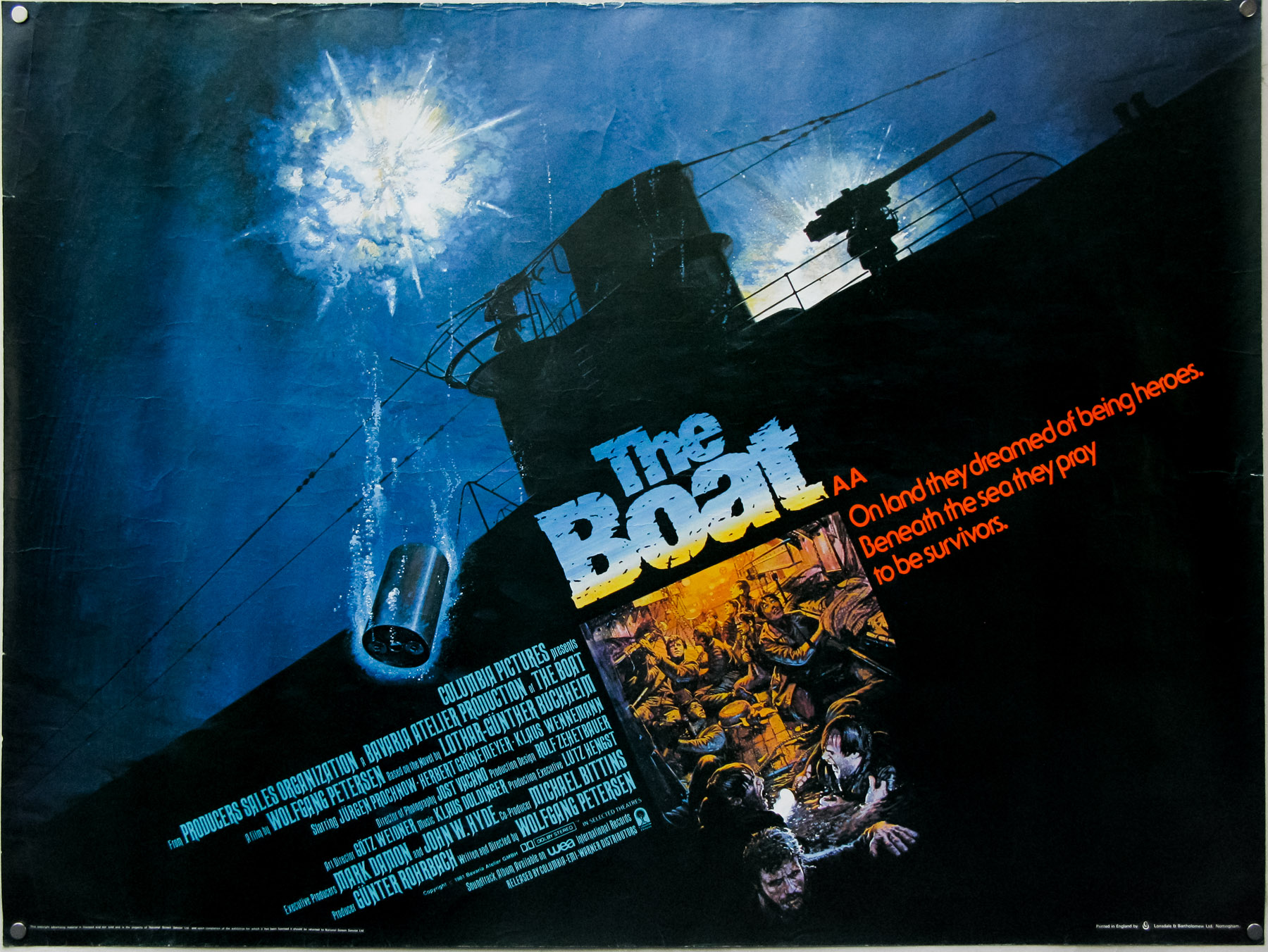 DAS BOOT (THE BOAT) (15)
6.05pm Sony Movies Classic
Starring: Jurgen Prochnow, Herbert Gronemeyer
Adventure, drama, war
The claustrophobic world of a WWII German U-boat; boredom, filth and sheer terror. A brilliant German film that will built up the tension brilliantly. Sex references and violence. Subtitled.
THE HAPPIEST DAYS OF YOUR LIFE (U)
6.20pm Talking Pictures TV
Starring: Alastair Sim, Margaret Rutherford, Joyce Grenfell
Comedy
Chaos ensues for staff and students alike when an all-boys and an all-girls school are amalgamated into one. Comedy from the team behind the St. Trinian's films. Black and white.
DEADPOOL (15)
9pm Film4
Starring: Ryan Reynolds, Morena Baccarin
Comedy, Action
Over-the-top comic book adaptation with Ryan Reynolds as a foul-mouthed superhero who sets out to find the man who changed him into an immortal. Strong bloody violence, strong language, sex references.
TITANIC (PG)
9pm Sony Movies Classic
Starring: Clifton Webb, Barbara Stanwyck, Robert Wagner
Drama, Romance
An unhappily married couple struggle to deal with their problems while onboard the ill-fated ship. Not the James Cameron version but a 50s tale of the famous ship. Mild peril.
CRIMSON TIDE (15)
9pm ITV4
Starring: Denzel Washington, Gene Hackman
Action, Drama, Thriller
On a U.S. nuclear missile sub, a young First Officer stages a mutiny to prevent his trigger happy Captain from launching his missiles before confirming his orders to do so. Gripping submarine drama with two excellent leads. Strong language, sex references and violence.
FACE/OFF (18)
9pm Sony Movies
Starring: John Travolta, Nicolas Cage
Action, Thriller, Sci-Fi
In order to foil a terrorist plot, an FBI agent undergoes facial transplant surgery and assumes the identity of a criminal mastermind, who murdered his only son. The plan turns sour when the criminal wakes up prematurely and seeks revenge. Ludicrous but exciting action thriller. Strong violence and language.
STRAIGHT ON TILL MORNING (18)
11pm Talking Pictures TV
Starring: Rita Tushingham, Shane Briant, James Bolam
Thriller
A timid, withdrawn woman meets a man she believes is finally the love of her life, unaware that he is a vicious serial killer. Gripping psychological thriller from the Hammer studio. Strong sex and violence.
BUNNY LAKE IS MISSING (12)
11.05pm Sony Movies Classic
Starring: Laurence Olivier, Carol Lynley, Keir Dullea
Thriller, crime, drama
A woman reports that her young daughter is missing, but there seems to be no evidence that she ever existed. Overlooked drama from the 60s. Sexual references. Black and white.
JAWS 2 (PG)
11.20pm ITV4
Starring: Roy Scheider, Lorraine Gary, Murray Hamilton
Adventure, Horror, Thriller
Police chief Brody must protect the citizens of Amity after a second monstrous shark begins terrorising the waters. The best of the sequels but still not a patch on the original. Mild violence, threat, mild bad language.
THE MIND OF MR. SOAMES (PG)
1am Talking Pictures TV
Starring: Terence Stamp, Robert Vaughn, Nigel Davenport, Christian Roberts
Science Fiction, Drama
Since his birth, 30 years ago, John Soames is in a coma. Now he's operated and brought to life in a neurological clinic. A tense plan shall make him develop from a 30 years old baby to a man, but there's no time for the love and care a normal baby would receive. He manages to flee…Underrated, pretty much forgotten movie that deserves to be better known. Mild violence.
HEAL THE LIVING (12)
1.05am Film4
Starring: Tahar Rahim, Emmanuelle Seigner
Drama
A single devastating event intertwines inextricably the lives of an unfortunate teenager, a weary woman with a critical degenerative heart condition and a team of compassionate doctors; all perfect strangers, perfectly interconnected. Superb French  drama. Surgical detail, moderate sex references and nudity.