Morning!
Today is the day we should all be wearing masks when we go into shops. There are some confusing messages delivered by the government (what's new!) but the simple thing is this, even if you are not if you should wear a mask, wear a mask. It's won't affect your breathing, it won't make you look like a fool. You'll look more like a fool NOT wearing a mask. Think of it like wearing a seat belt. That is more restricting than a mask over your nose and mouth. Would you do it when it cold and you put a scarf over your face, then it's the same thing.
Rant over, here are today's recommendations.
Stay safe, look after yourself and Happy Friday!
AMAZON PRIME
HOW TO BUILD A GIRL (15)
Starring: Beanie Feldstein, Paddy Considine, Sarah Solemani, Alfie Allen, Emma Thompson
Drama, Comedy
A teenager living with her working-class family on a council estate in Wolverhampton, England, grows up to become a popular but conflicted music journalist. Enjoyable adaptation of Caitlin Moran's novel. Strong sex, sex references, language, self-harm references, harassment.
RADIOACTIVE (12)
Starring: Rosamund Pike, Anya Taylor-Joy,  Sam Riley
Biopic, Drama
A story of the scientific and romantic passions of Marie Sklodowska-Curie (Polish scientist) and Pierre Curie, and the reverberation of their discoveries throughout the 20th century. Rosamund Pike is superb in the lead. Upsetting scenes, moderate injury detail, language, sex.
NETFLIX
BLACKKKLANSMAN (15)
Starring: John David Washington, Adam Driver
Biopic, crime, drama
Ron Stallworth, an African American police officer from Colorado Springs, CO, successfully manages to infiltrate the local Ku Klux Klan branch with the help of a Jewish surrogate who eventually becomes its leader. Based on actual events. Spike Lee's terrific drama. Racist violence and language, very strong language.
RBG (PG)
Starring: Ruth Bader Ginsburg
Documentary
The exceptional life and career of U.S. Supreme Court Justice Ruth Bader Ginsburg,  who has developed a breathtaking legal legacy while becoming an unexpected pop culture icon. Interesting documentary about a fascinating and extraordinary woman. Mild language.
NOW TV/SKY CINEMA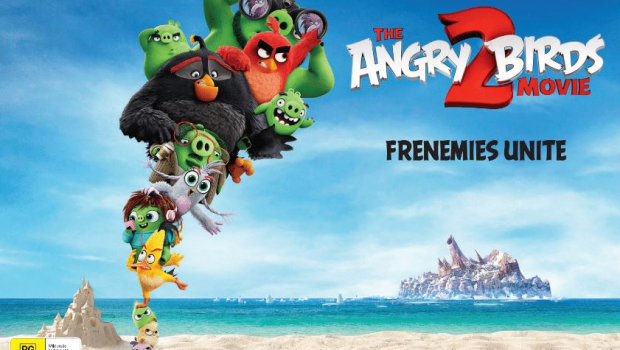 THE ANGRY BIRDS MOVIE 2 (U)
Starring: Jason Sudeikis, Sterling K. Brown, Bill Hader
Animation, Comedy, Adventure
Red, Bomb, Mighty Eagle, Chuck, and his brilliant sister, Silver, have to join forces with Leonard's mighty porcine team to thwart the megalomaniac Zeta's bold schemes for world domination. Better than it has any right sequel. Very mild bad language, rude humour, threat.
MAGNUM FORCE (18)
Starring: Clint Eastwood, Hal Holbrook, Mitch Ryan, David Soul
Action, Crime, Thriller
San Francisco Inspector "Dirty" Harry Callahan is on the trail of vigilante Police Officers who are not above going beyond the law to kill the city's undesirables. The second and best of the Dirty Harry movies. Strong violence, language, sex, nudity and drug use.
MOVIES ON TERRESTRIAL TV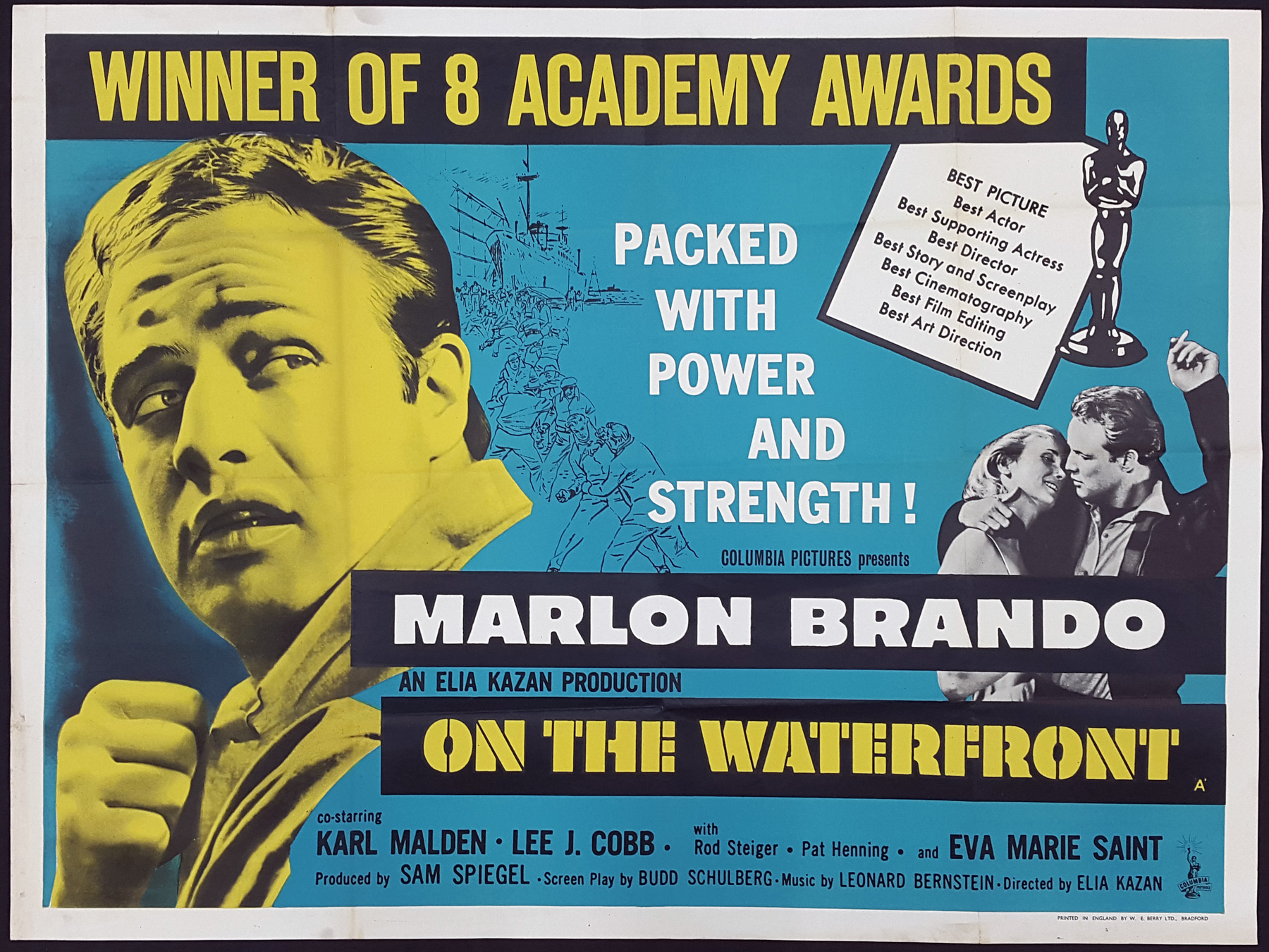 ON THE WATERFRONT (PG)
11am Sony Movies Classic
Starring: Marlon Brando, Eva Marie Saint, Lee J. Cobb, Rod Steiger, Karl Malden
Drama, crime, thriller
An ex-prize fighter turned longshoreman struggles to stand up to his corrupt union bosses. Tough Oscar-winning drama. Violence. Black and White.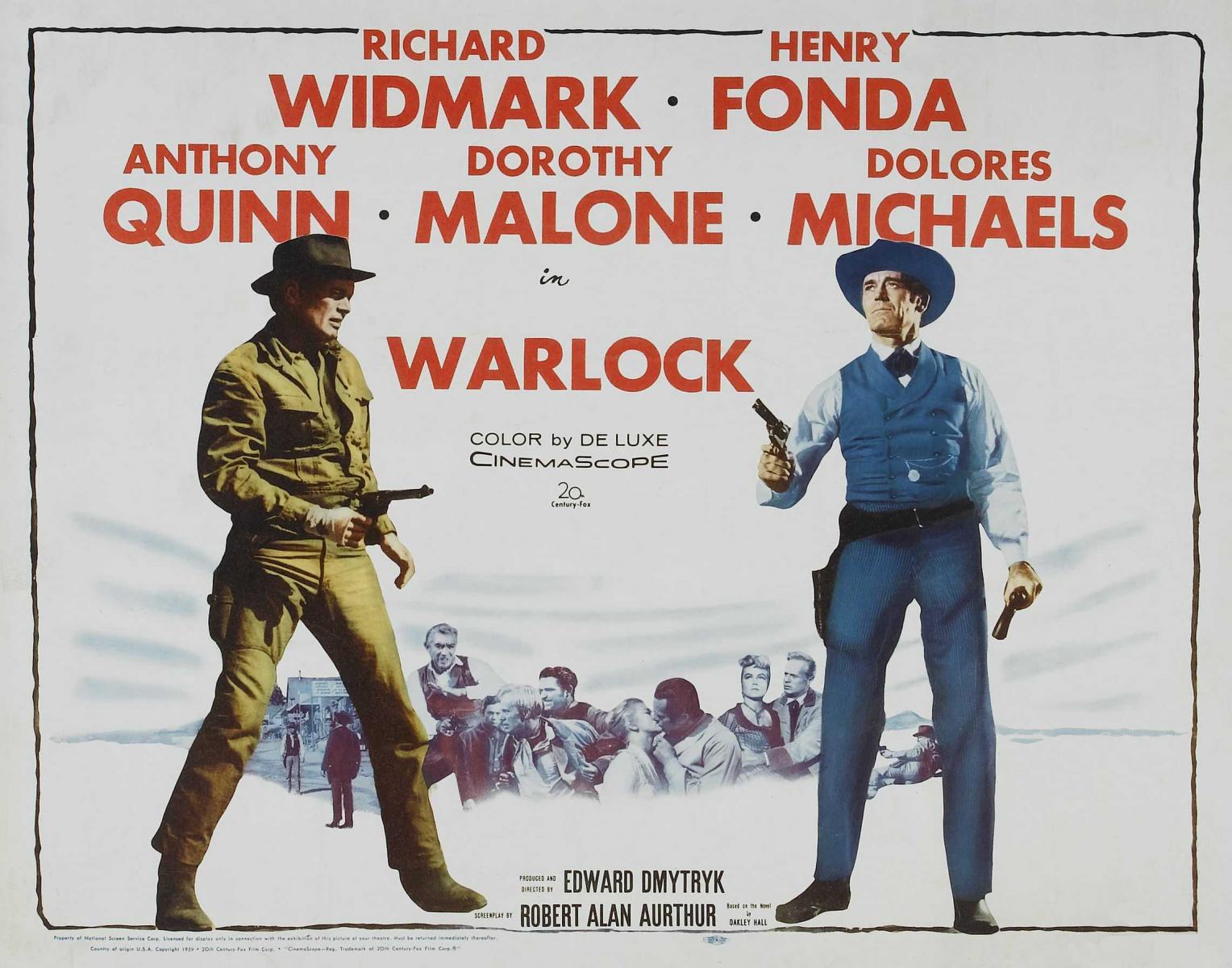 WARLOCK (U)
11am Film4
Starring: Richard Widmark, Henry Fonda, Anthony Quinn
Western, Drama
A famous gunman becomes the marshal of Warlock to end a gang's rampages but is met with some opposition by a former gang member turned deputy sheriff who wants to follow only legal methods. Routine western with good performances. Mild violence.
THE TOY (PG)
1.15pm Sony Movies Classic
Starring: Richard Pryor, Jackie Gleason
Comedy
An underemployed reporter finds himself literally purchased as a toy for a rich spoiled brat. A so-so comedy saved by the energetic Richard Pryor. Mild language.
THE DAM BUSTERS (PG)
1.25pm Film4
Starring: Richard Todd, Michael Redgrave, Basil Sydney
War, Drama
The story of how the British attacked German dams in World War II by using an ingenious technique to drop bombs where they would be most effective. Classic British war drama. Racist terms, mild bad language. Black and white.
ONE TOUCH OF VENUS (U)
1.25pm BBC2
Starring: Robert Walker, Ava Gardner
Comedy, Fantasy, Musical
Fantasy comedy about a young window dresser who kisses a statue of Venus, which then comes to life in the form of Ava Gardner. However, the problems begin when Venus falls in love with him. The film that inspired the 80s comedy Mannequin. Black and white.
THE ADMIRABLE CRICHTON (U)
3.25pm Sony Movie Classic
Starring: Kenneth More, Cecil Parker
Comedy
In 1905, Lord Henry Loam, his family and his servants are shipwrecked on a deserted island where the survival of the fittest renders the rigid class system irrelevant. Classic comedy based on the play by J.M.M. Barrie.
THOROUGHLY MODERN MILLIE (PG)
3.55pm Film4
Starring: Julie Andrews, James Fox, Mary Tyler Moore, Carol Channing
Musical, comedy, romance
Millie Dillmount comes to town in the roaring twenties to encounter flappers, sexuality, and white slavers. Bright and breezy musical. Mild language, sexual references and comic violence.
MY GIRL (PG)
4.50pm Sony Movies
Starring: Dan Aykroyd, Jamie Lee Curtis, Macaulay Culkin, Anna Chlumsky
Comedy, Drama
A young girl, on the threshold of her teen years, finds her life turning upside down, when she is accompanied by an unlikely friend. Charming tale of growing up. Mild language, violence, sexual content.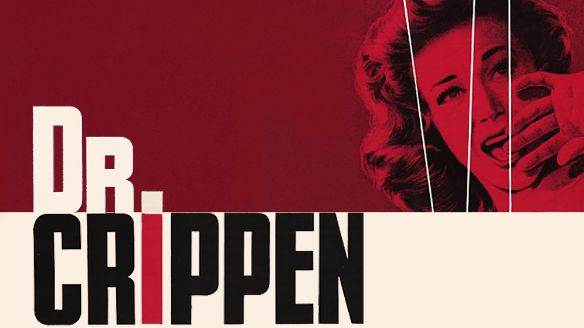 2.30pm Talking Pictures TV
Starring: Donald Pleasence, Coral Browne, Samantha Eggar
Crime, drama, biopic
The real-life story of Dr. Hawley Harvey Crippen, who was hanged in London in 1910 for poisoning his wife so he could be with his young lover. But was he truly guilty of murder? Gripping British drama based on true events. Violence. Black and White.
SAHARA (12)
6.40pm Film4
Starring: Matthew McConaughey, Penelope Cruz, Steve Zahn
Action, Adventure, Comedy
Master explorer Dirk Pitt goes on the adventure of a lifetime of seeking out a lost Civil War battleship known as the "Ship of Death" in the deserts of West Africa while helping a WHO doctor being hounded by a ruthless dictator. Indiana Jones style adventure. Moderate action violence.
VOLCANO (12)
6.55pm Sony Movies
Starring: Tommy Lee Jones, Anne Heche
Action, drama
A volcano erupts in downtown Los Angeles, threatening to destroy the city. Bonkers disaster movie saved by the presence of Tommy Lee Jones. Moderate threat, injury detail, infrequent strong language.
THE MOUSE THAT ROARED (U)
7.15pm Sony Movies Classic
Starring: Peter Sellers, Jean Seberg, David Kossoff
An impoverished backward nation declares a war on the United States of America, hoping to lose, but things don't go according to plan. Classic British comedy.
TED (15)
9pm ITV2
Starring: Mark Wahlberg, Mila Kunis, Seth MacFarlane
Comedy
John Bennett, a man whose childhood wish of bringing his teddy bear to life came true, now must decide between keeping the relationship with the bear or his girlfriend, Lori. Very funny adult comedy with heart. Strong sex references, language, drug use and brief nudity.
MAMMA MIA! (PG)
9pm ITVBe
Starring: Meryl Streep, Pierce Brosnan, Colin Firth, Stellan Skarsgard, Julie Walters, Dominic Cooper, Amanda Seyfried, Christine Baranski
Musical, Comedy, Romance
The story of a bride-to-be trying to find her real father told using hit songs by the popular 1970s group ABBA. Feel-good musical smash. Mild bad language, sex references.
SALT (15)
9pm Sony Movies
Starring: Angelina Jolie, Liev Schreiber, Chiwetel Ejiofor
Thriller, Action
A CIA agent goes on the run after a defector accuses her of being a Russian spy. High-octane action thriller with Angelina Jolie. Strong violence and language.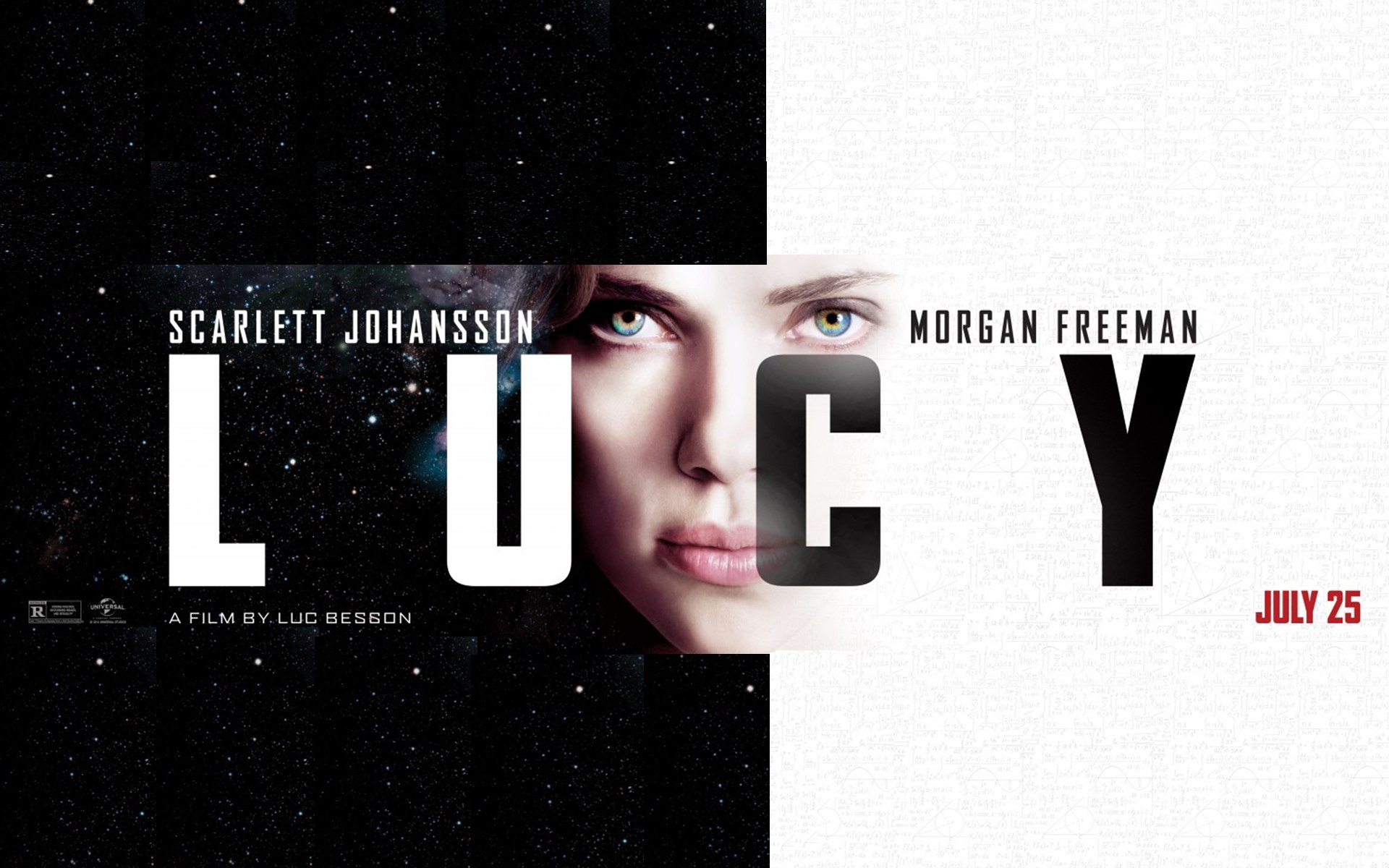 LUCY (15)
9pm Film4
Starring: Scarlett Johansson, Morgan Freeman
Science Fiction, Action, Thriller
A woman, accidentally caught in a dark deal, turns the tables on her captors and transforms into a merciless warrior evolved beyond human logic. Bonkers action film saved by its star's charisma. Strong violence, disturbing images, language and sexuality.
JAWS 2 (PG)
9pm ITV4
Starring: Roy Scheider, Lorraine Gary, Murray Hamilton
Adventure, Horror, Thriller
Police chief Brody must protect the citizens of Amity after a second monstrous shark begins terrorising the waters. The best of the sequels but still not a patch on the original. Mild violence, threat, mild bad language.
THERE'S A GIRL IN MY SOUP (12)
9pm Sony Movies Classic
Starring: Peter Sellers, Goldie Hawn
Comedy, Romance
TV personality Robert Danvers, an exceedingly vain rotter, seduces young women daily, never staying long with one. He meets his match in 19-year-old American Marion, who is available but refuses any romantic illusions. Dated sex comedy with two comedy favourites. Moderate sex and language.
PEEPING TOM (15)
10pm Talking Pictures TV
Starring: Carl Boehm, Moira Shearer, Anna Massey
Horror, Thriller
A young man murders women, using a movie camera to film their dying expressions of terror. Creepy horror from master director Michael Powell. Moderate violence and strong psychological threat.
PITCH PERFECT 2 (12)
10pm Channel 4
Starring: Anna Kendrick, Elizabeth Banks, Rebel Wilson, Hailee Steinfeld
Drama, Comedy
After a humiliating command performance at The Kennedy Center, the Barden Bellas enter an international competition that no American group has ever won in order to regain their status and right to perform. The girls are back in an enjoyable sequel. Moderate sex references, moderate bad language.
SHERLOCK HOLMES (12)
10.45pm ITV1
Starring: Robert Downey Jr., Jude Law, Rachel McAdams, Mark Strong
Mystery, Crime, Adventure
Detective Sherlock Holmes and his stalwart partner Watson engage in a battle of wits and brawn with a nemesis whose plot is a threat to all of England. Guy Ritchie's reinvention of the great detective.  Moderate violence.
RESIDENT EVIL (15)
9pm Horror Channel
Starring: Milla Jovovich, Michelle Rodriguez
Sci-fi, Horror, Action
A special military unit fights a powerful, out-of-control supercomputer and hundreds of scientists who have mutated into flesh-eating creatures after a laboratory accident. The first in the gory zombie franchise. Strong sci-fi/horror violence, language and sexuality/nudity.
THE SHINING (15)
10.50pm BBC1
Starring: Jack Nicholson, Shelley Duvall, Danny Lloyd, Scatman Crothers
Drama, Horror
A family heads to an isolated hotel for the winter where a sinister presence influences the father into violence, while his psychic son sees horrific forebodings from both past and future. Classic horror from Stanley Kubrick. Strong violence, language.
AUSTIN POWERS: INTERNATIONAL MAN OF MYSTERY (15)
10.55pm Sony Movies
Starring: Mike Myers, Elizabeth Hurley, Michael York
Comedy, adventure
A 1960s secret agent is brought out of cryofreeze to oppose his greatest enemy in the 1990s, where his social attitudes are glaringly out of place. The first and funniest of Mike Myers' Austin Powers movies. Strong sex references and violence.
SCREAM 3 (18)
10.55pm 5*
Starring: David Arquette, Neve Campbell, Courteney Cox Arquette, Patrick Dempsey
Horror, Thriller
While Sidney and her friends visit the Hollywood set of Stab 3, the third film based on the Woodsboro murders, another Ghostface killer rises to terrorise them. More horror from director Wes Craven. Strong language and violence.
FOR A FEW DOLLARS MORE (15)
11.20pm BBC2
Starring: Clint Eastwood, Lee Van Cleef
Western
Two bounty hunters with the same intentions team up to track down a Western outlaw. The second in the famous Dollars trilogy. Violence and scenes of sexual assault.
BLOOD FROM THE MUMMY'S TOMB (15)
12midnight Talking Pictures TV
Starring: Valerie Leon, James Villiers, Andrew Keir
Horror
An archaeological expedition brings back to London the coffin of an Egyptian queen known for her magical powers. Her spirit returns in the form of a young girl and strange things start to happen. Strong entry in the Hammer Mummy series. Violence, gore and sexual references.
GEORGY GIRL (12)
12.45am Sony Movies Classic
Starring: James Mason, Lynn Redgrave, Alan Bates, Charlotte Rampling
Comedy, drama, romance
A homely but vivacious young woman dodges the amorous attentions of her father's middle-aged employer while striving to capture some of the glamorous life of her swinging London roommate. 60s social comedy-drama. Moderate language and sex. Black and white. May be edited for content.
ELLE (18)
12.55am Film4
Starring: Isabelle Huppert, Anne Consigny, Laurent Lafitte
Thriller, Drama
A successful businesswoman gets caught up in a game of cat and mouse as she tracks down the unknown man who raped her. Shocking drama from the director of Basic Instinct. Violence involving sexual assault, disturbing sexual content, some grisly images, brief graphic nudity, and language.