Morning!
Loads of movies for you to choose from today. Pretty sure there is something for everyone.
Stay safe, look after yourself and Happy Saturday!
AMAZON PRIME
BIG FISH (PG)
Starring: Ewan McGregor, Albert Finney, Billy Crudup, Jessica Lange
Adventure, drama, romance
A frustrated son tries to determine the fact from fiction in his dying father's life. A beautiful Tim Burton drama with great performances from a strong cast. Moderate violence, mild language and sex references.
EYES WIDE SHUT (18)
Starring: Tom Cruise, Nicole Kidman
Drama, Thriller
A New York City doctor embarks on a harrowing, night-long odyssey of sexual and moral discovery after his wife reveals a painful secret to him. Stanley Kubrick's final film is a strange study of relationships. Strong sexual content, nudity, language and some drug-related material.
NETFLIX
JOY (12)
Starring: Jennifer Lawrence, Robert De Niro, Bradley Cooper
Biopic, Drama
Joy is the story of the title character, who rose to become founder and matriarch of a powerful family business dynasty. Decent drama with strong performances. Infrequent strong language.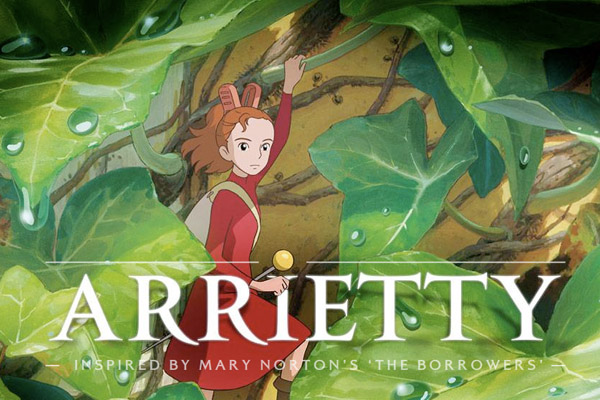 ARRIETTY (U)
Starring: Mirai Shida, Ryunosuke Kamiki
Animation, Adventure
The Clock family are four-inch-tall people who live anonymously in another family's residence, borrowing simple items to make their home. Life changes for the Clocks when their teenage daughter, Arrietty, is discovered. Delightful Studio Ghibli version of The Borrowers.
NOW TV/SKY CINEMA
SEA FEVER (15)
Starring: Connie Nielsen, Dougray Scott, Hermione Corfield
Drama, horror
The crew of a West of Ireland trawler, marooned at sea, struggle for their lives against a growing parasite in their water supply. Slow burn homage to classic creature features. Strong language, horror, injury detail.
WAYNE'S WORLD (PG)
Starring: Mike Myers, Dana Carvey, Tia Carrere, Rob Lowe
Comedy
Wayne is still living at home. He has a world class collection of name tags from jobs he's tried, but he does have his own public access TV show. A local station decides to hire him and his sidekick, Garth, to do their show professionally and Wayne & Garth find that it is no longer the same. Hilarious comedy. Innuendo and mild language.
MOVIES ON TERRESTRIAL TV
FIRST MEN IN THE MOON (U)
11.05am Sony Movies Classic
Starring: Edward Judd, Martha Hyer, Lionel Jeffries
Sci-fi, adventure
When a spaceship lands on the moon, it is hailed as a new accomplishment, before it becomes clear that a Victorian party completed the journey in 1899, leading investigators to that mission's last survivor. Fine 60s adventure. Mild violence and peril.
SHE WORE A YELLOW RIBBON (PG)
11.55am Sony Movies Action
Starring: John Wayne, Joanne Dru, John Agar
Western
Captain Nathan Brittles, on the eve of retirement, takes out a last patrol to stop an impending massive Indian attack. Encumbered by women who must be evacuated, Brittles finds his mission imperilled. Classic cavalry western from John Ford. Violence.
ESCAPE TO VICTORY (PG)
12.40pm ITV4
Starring: Michael Caine, Sylvester Stallone, Max Von Sydow, Pele
War, Drama, Sport
As allied P.O.W.s prepare for a soccer game against the German National Team to be played in Nazi-occupied Paris, the French Resistance and British officers are making plans for the team's escape. Popular POW movie. Mild language and violence.
A WEEKEND WITH LULU (U)
1.15pm Sony Movies Classic
Starring: Bob Monkhouse, Leslie Phillips
Comedy
Fred, Tim and Deirdre plan a fun weekend break on the coast. What they didn't make allowances for was the company of Deirdre's mother who insists on coming along as her daughter's chaperone. Comedy with a host of British comedy stars. Innuendo. Black and white.
CHAMPION (PG)
1.40pm Talking Pictures TV
Starring: Kirk Douglas, Marilyn Maxwell
Drama, Film-Noir, Sport
Boxer Midge Kelly rises to fame…mainly by stepping on other people. Terrific boxing movie with a good performance from a young Kirk Douglas. Violence. Black and white.
THE ADDAMS FAMILY (PG)
2.15pm 5*
Starring: Anjelica Huston, Raul Julia, Christopher Lloyd, Christina Ricci
Horror, Fantasy, Comedy
Con artists plan to fleece an eccentric family using an accomplice who claims to be their long-lost uncle. Perfectly cast family comedy horror. Mild comic violence and horror.
SHREK THE THIRD (U)
2.45pm Film4
Starring: Mike Myers, Eddie Murphy, Cameron Diaz, John Cleese, Julie Andrews, Antonio Banderas
Animation, Comedy, Fantasy
When his new father-in-law, King Harold falls ill, Shrek is looked at as the heir to the land of Far, Far Away. Not one to give up his beloved swamp, Shrek recruits his friends Donkey and Puss in Boots to install the rebellious Artie as the new king. Princess Fiona, however, rallies a band of royal girlfriends to fend off a coup d'etat by the jilted Prince Charming. More fun with the orge and friends. Mild language and comic fight scenes.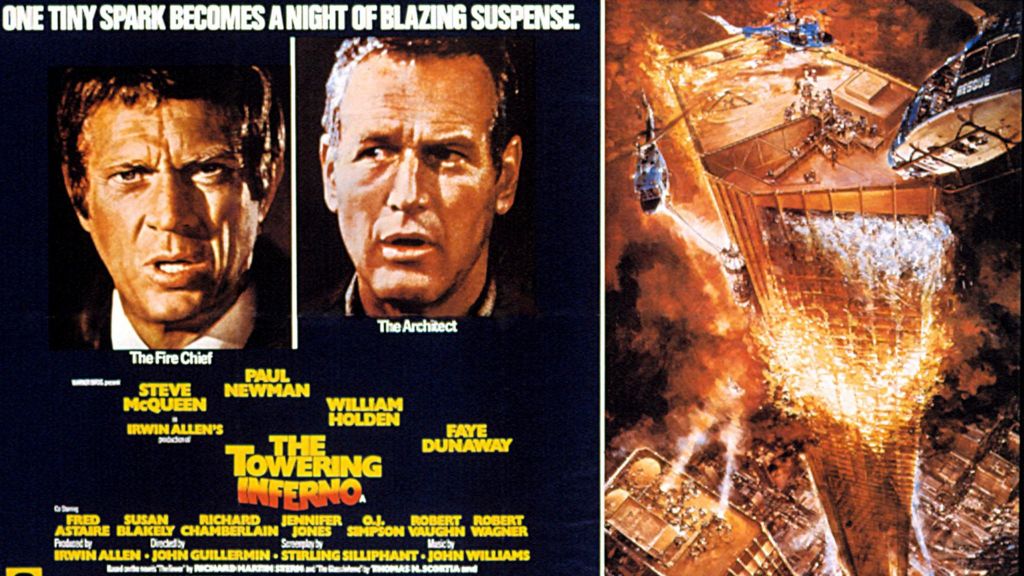 THE TOWERING INFERNO (15)
2.55pm ITV4
Starring: Steve McQueen, Paul Newman, William Holden, Faye Dunaway
Action, adventure, drama
At the opening party of a colossal, but poorly constructed, office building, a massive fire breaks out that threatens to destroy the tower and everyone in it. The granddaddy of disaster movies with an all-star cast and spectacular stunts and effects. Moderate violence and threat. May be edited for content.
THE WACKIEST SHIP IN THE ARMY (U)
3.05pm Sony Movies Classic
Starring: Jack Lemmon, Ricky Nelson
Comedy, War
During WW2, Lt. Rip Crandall, who was a yachtsman before the war, takes command of the USS Echo, a sailing ship, for a secret mission in waters patrolled by Japanese warships. Madcap comedy capers on board a ship.
AT THE EARTH'S CORE (PG)
3.40pm Talking Pictures TV
Starring: Doug McClure, Peter Cushing, Caroline Munro
Adventure, Fantasy, Sci-Fi
A Victorian era scientist and his assistant take a test run in their Iron Mole drilling machine and end up in a strange underground labyrinth ruled by a species of giant telepathic bird and full of prehistoric monsters and cavemen. Fun 70s adventure from the makers of The Land That Time Forgot. Mild violence.
NORTH TO ALASKA (U)
4.05pm Sony Movies Classic
Starring: John Wayne, Stewart Granger
Western, Comedy, Romance
During the Alaska gold rush, prospector George sends partner Sam to Seattle to bring his fiancée but when it turns out that she married another man, Sam returns with a pretty substitute, the hostess of the Henhouse dance hall. Light-weight John Wayne western. Violence.
ADDAMS FAMILY VALUES (PG)
4.25pm 5*
Starring: Anjelica Huston, Raul Julia, Christopher Lloyd, Joan Cusack, Christina Ricci, Carol Kane
Comedy, fantasy
The Addams Family try to rescue their beloved Uncle Fester from his gold-digging new love, a black widow named Debbie. Entertaining sequel to the 1991 comedy. Mild fantasy violence and scary scenes.
HULK (12)
4.30pm Film4
Starring: Eric Bana, Jennifer Connelly, Sam Elliott, Josh Lucas, Nick Nolte
Thriller, Science Fiction, Adventure
Bruce Banner, a genetics researcher with a tragic past, suffers an accident that causes him to transform into a raging green monster when he gets angry. Director Ang Lee takes on the Marvel green giant. Moderate violence and scary moments. May be edited for content. 
ZOOTROPOLIS (PG)
5pm BBC1
Starring: Ginnifer Goodwin, Jason Bateman, Shakira, Idris Elba
Animation, adventure, comedy, family
In a city of anthropomorphic animals, a rookie bunny cop and a cynical con artist fox must work together to uncover a conspiracy. Loads of family fun from this Disney animation. Rude humour and action.
DAD'S ARMY (U)
5.10pm Sony Movies Classic
Starring: Arthur Lowe, Clive Dunn, John Le Mesurier
Comedy, war
The misadventures of a ragtag group of elderly Home Guard local defence volunteers at the onset of WW2. Big-screening outing for the hugely popular TV comedy. Mild threat.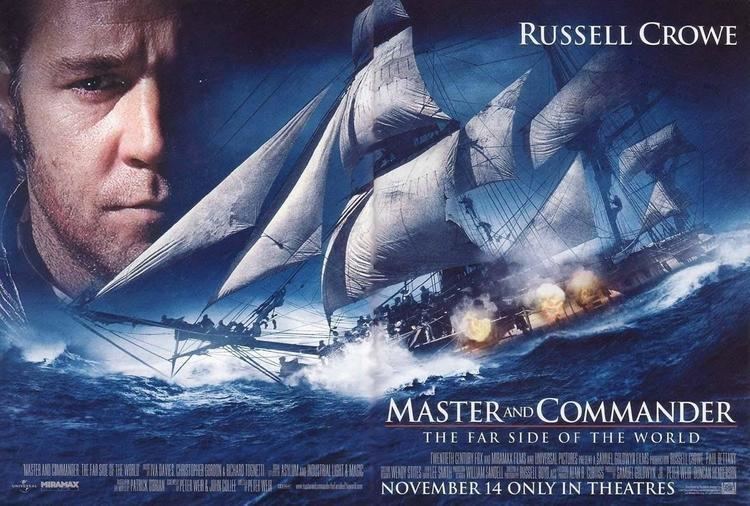 MASTER AND COMMANDER: THE FAR SIDE OF THE WORLD (12)
6.15pm Sony Movies
Starring: Russell Crowe, Paul Bettany
Action, Adventure, Drama
During the Napoleonic Wars, a brash British captain pushes his ship and crew to their limits in pursuit of a formidable French war vessel around South America. Exciting adventure on the high seas. Violence and scenes of peril.
THE HUNGER GAMES: MOCKINGJAY PART 2 (12)
6.20pm E4
Starring: Jennifer Lawrence, Josh Hutcherson, Liam Hemsworth, Woody Harrelson, Elizabeth Banks
Science Fiction, Drama, Action
Katniss and a team of rebels from District 13 prepare for the final battle that will decide the fate of Panem. The final of the Hunger Games franchise. Moderate violence, threat.
THE UNDEFEATED (PG)
6.35pm Sony Movies Action
Starring: John Wayne, Rock Hudson
Western, Action, Adventure
After the Civil War, ex-Confederate soldiers heading for a new life in Mexico run into ex-Union cavalrymen selling horses to the Mexican government but they must join forces to fight off Mexican bandits and revolutionaries. Exciting western adventure. Violence.
TOMB RAIDER (12)
6.45pm ITV2
Starring: Alicia Vikander, Kristin Scott Thomas, Dominic West, Nick Frost
Fantasy, Drama, Adventure
Lara Croft, the fiercely independent daughter of a missing adventurer, must push herself beyond her limits when she discovers the island where her father, Lord Richard Croft disappeared. Better than the original films thanks to the performance of Alicia Vikander. Moderate violence, threat, injury detail.
THE BLACK ORCHID (U)
7.10pm Talking Pictures TV
Starring: Sophia Loren, Anthony Quinn
Drama, Romance
After mobsters murder her husband, Rose Bianco works long hours making artificial flowers, to support herself and her son. Some blame her for his death. Widower Frank Valente is attracted to Rose, and must convince her that real love exists. Interesting film about ordinary people falling in love.
GRAN TORINO (15)
9pm ITV4
Starring: Clint Eastwood, Bee Vang, Ahney Her
Thriller, Drama
Disgruntled Korean War veteran Walt Kowalski sets out to reform his neighbour, Thao Lor, a Hmong teenager who tried to steal Kowalski's prized possession: a 1972 Gran Torino. Clint Eastwood stars and directs in this tough drama. Strong language and violence.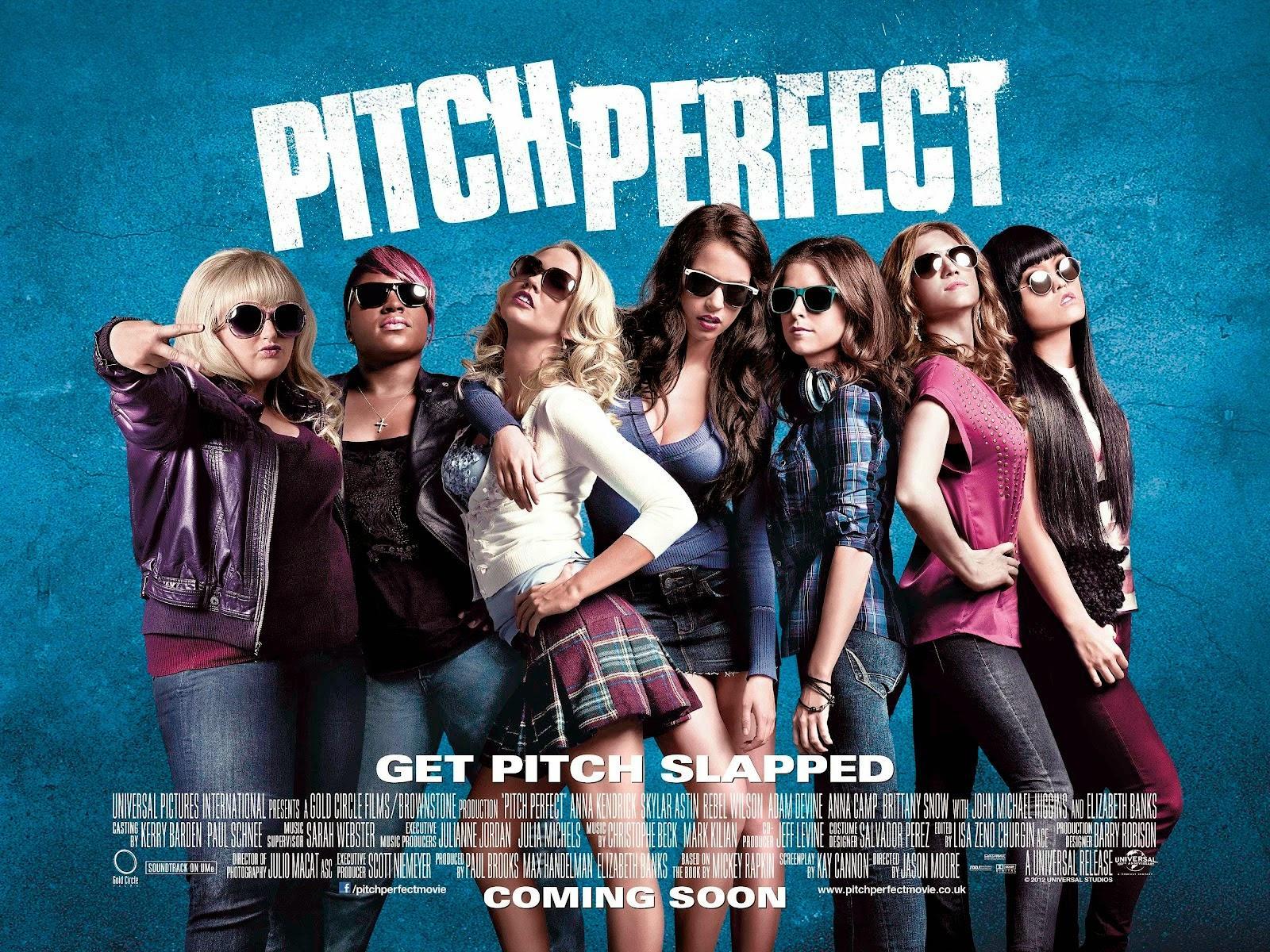 PITCH PERFECT (12)
9pm ITV2
Starring: Anna Kendrick, Rebel Wilson
Musical, comedy, drama
Beca, a freshman at Barden University, is cajoled into joining The Bellas, her school's all-girls singing group. Injecting some much-needed energy into their repertoire, The Bellas take on their male rivals in a campus competition. The first and the best of the Pitch Perfect movies. Language and frequent moderate sex references.
X-MEN 2 (12)
9pm Film4
Starring: Patrick Stewart, Hugh Jackman, Ian McKellen, Halle Berry
Science Fiction, Fantasy, Drama
When anti-mutant Colonel William Stryker kidnaps Professor X and attacks his school, the X-Men must ally with their archenemy Magneto to stop him. Excellent entry in the X-Men franchise. Moderate violence.
FACE/OFF (18)
9pm Sony Movies
Starring: John Travolta, Nicolas Cage
Action, Thriller, Sci-Fi
In order to foil a terrorist plot, an FBI agent undergoes facial transplant surgery and assumes the identity of a criminal mastermind, who murdered his only son. The plan turns sour when the criminal wakes up prematurely and seeks revenge. Ludicrous but exciting action thriller. Strong violence and language.
AN OFFICER AND A GENTLEMAN (15)
9pm 5*
Starring: Richard Gere, Debra Winger, Louis Gossett Jr.
Drama, Romance
A young man must complete his work at a Navy Officer Candidate School to become an aviator, with the help of a tough Gunnery Sergeant and his new girlfriend. Oscar-winning romance which made Richard Gere a star.  Strong violence, very strong language, some strong sexuality and graphic nudity.
YOU ONLY LIVE TWICE (PG)
9pm ITV1
Starring: Sean Connery, Akiko Wakabayashi, Mie Hama, Tetsuro Tamba, Teru Shimada, Karin Dor, Donald Pleasence
Action, adventure, thriller
Secret Agent James Bond and the Japanese Secret Service must find and stop the true culprit of a series of space hijackings before a war is provoked between Russia and the United States. Grand-scale Bond with a spectacular ending. mild violence, sexual references and threat.
FRAMED (15)
9pm Talking Pictures TV
Starring: Joe Don Baker, Conny Van Dyke
Action, Crime, Drama
A gambler kills a sheriff in self defence. But as everyone in conspiring against him, he is condemned to a long sentence in prison. 70s Exploitation movie. Strong violence, language and sexual content.
THE POST (12)
9.15pm Channel 4
Starring: Meryl Streep, Tom Hanks
Drama, Thriller
A cover-up that spanned four U.S. Presidents pushed the country's first female newspaper publisher and a hard-driving editor to join an unprecedented battle between the press and the government. Excellent newspaper drama from Steven Spielberg. Strong language, brief battle violence.
IRON MAN 3 (12)
10.20pm BBC1
Starring: Robert Downey Jr., Rebecca Hall, Guy Pearce, Gwyneth Paltrow, Ben Kingsley, Paul Bettany; Don Cheadle; Jon Favreau
Action, adventure, fantasy
When Tony Stark's world is torn apart by a formidable terrorist called the Mandarin, he starts an odyssey of rebuilding and retribution. Exciting entry to the Marvel Cinematic Universe. Moderate violence, threat and language.
THE PUMPKIN EATER (12)
11.10pm Talking Pictures TV
Starring: Anne Bancroft, Peter Finch, James Mason
Drama
A mother of many children plunges into depression. Powerful British drama of modern marriage. Moderate sex references and references to abortion. Black and white.
BLADES OF GLORY (12)
11.10pm Film4
Starring: Will Ferrell, Jon Heder, Will Arnett, Amy Poehler, Jenna Fischer
Comedy, Sport
In 2002, two rival Olympic ice skaters were stripped of their gold medals and permanently banned from men's single competition. Presently, however, they've found a loophole that will allow them to qualify as a pairs team. Funny Will Ferrell comedy. Moderate sex references, language and slapstick violence.
WINDTALKERS (15)
11.25pm ITV4
Starring: Nicolas Cage, Adam Beach, Noah Emmerich, Mark Ruffalo, Christian Slater
War, Action, Drama
Two U.S. Marines in World War II are assigned to protect Navajo Marines, who use their native language as an unbreakable radio cypher. Action-packed war drama with an interesting subplot. Strong bloody violence and language.
SICARIO (15)
11.35pm Film4
Starring: Emily Blunt, Josh Brolin, Benicio Del Toro
Action, thriller
Cracking thriller with Emily Blunt as an FBI agent who joins a secret task force to fight the drug cartels of Mexico. Contains the best stationary car chase. Strong violence, images of dead bodies, strong language.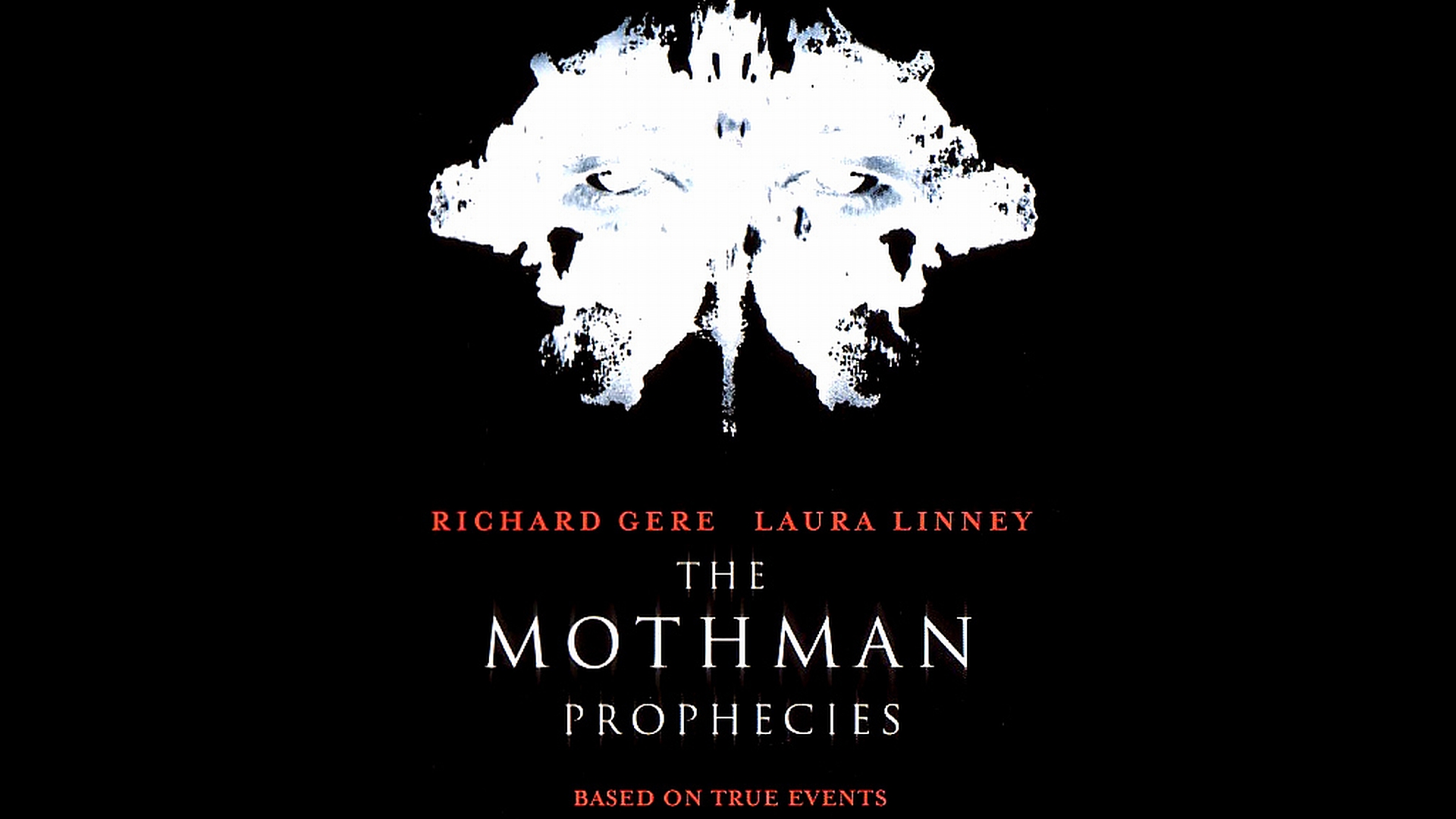 THE MOTHMAN PROPHECIES (12)
11.35pm 5*
Starring: Richard Gere, Laura Linney
Horror, Drama
A reporter is drawn to a small West Virginia town to investigate a series of strange events, including psychic visions and the appearance of bizarre entities. Better-than-most horror with two strong leads. Moderate horror and one use of strong language.
JUST JIM (15)
11.55pm BBC2
Starring: Emile Hirsch, Craig Roberts
Drama, Comedy
A Welsh teenager will become the cool kid of the town if a deal is made with his new American neighbour. Entertaining small-scale comedy written and directed by Craig Roberts. Strong language, sex references, suicide attempt.
THE MAN WHO LOVED REDHEADS (PG)
12.55am Talking Pictures TV
Starring: Moira Shearer, John Justin, Roland Culver
Romance, Drama, Comedy
The honourable Mark St. Neots is playing with some 'chums' when he meets and is bowled over by Sylvia. As he grows older he retains his image of this beautiful young girl with the red hair. Through a chance meeting, he can pursue his career in the diplomatic corps as well as the young ladies he meets. Old-fashioned romantic comedy.
HORNS (18)
1.05am Film4
Starring: Daniel Radcliffe, Juno Temple, Heather Graham
Horror, Fantasy, Drama
In the aftermath of his girlfriend's mysterious death, a young man awakens to find strange horns sprouting from his forehead. Strange but interesting move away from boy wizards by Daniel Radcliffe. Strong gory violence, sexual violence, language.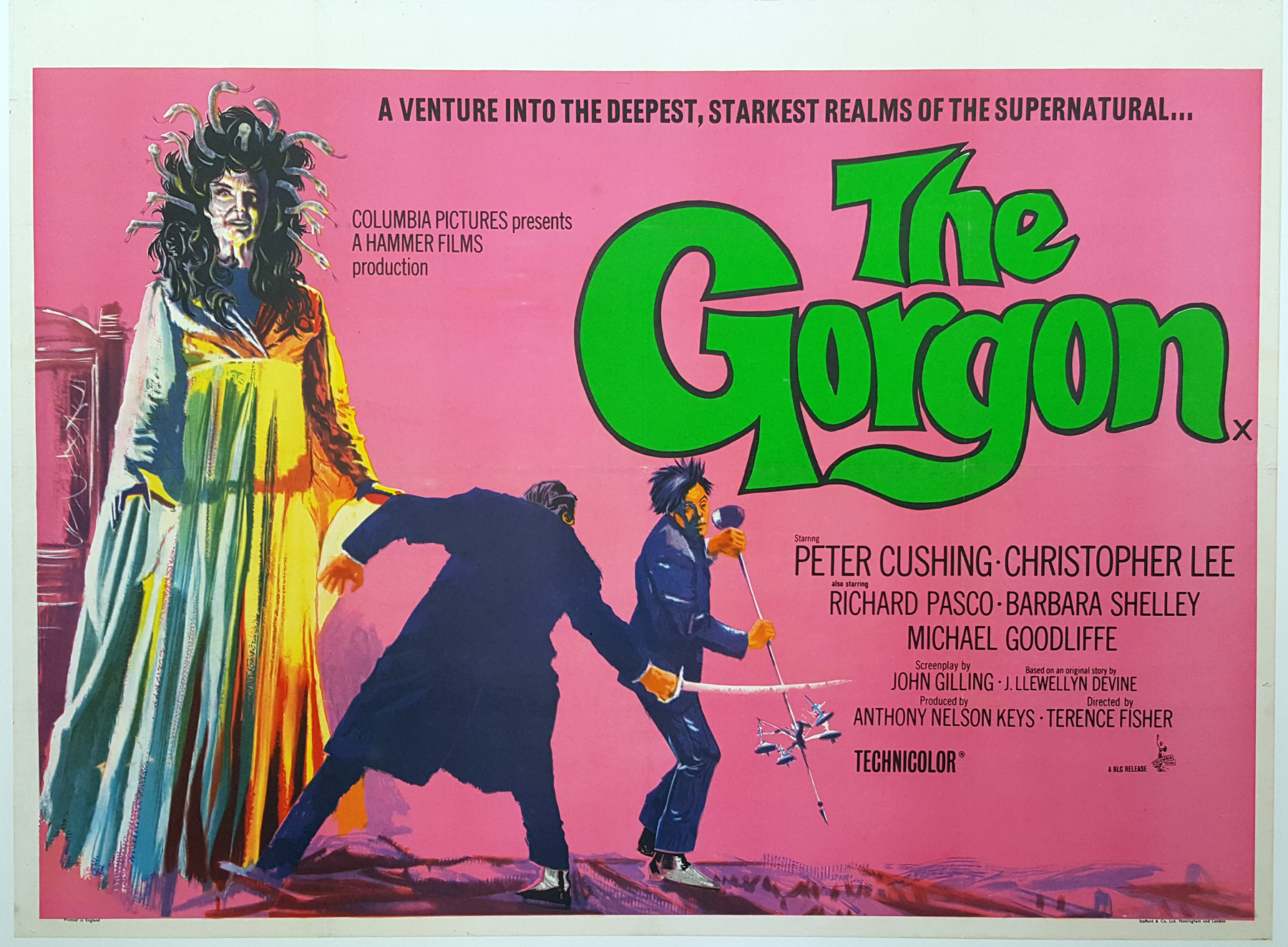 THE GORGON (12)
1.20am Sony Movies Classic
Starring: Peter Cushing, Christopher Lee
Horror
In the early twentieth century, a Gorgon takes human form and terrorizes a small European village by turning its citizens to stone. Gloriously camp Hammer horror. Moderate violence, horror and gory moments.