Morning!
The sun is out and it's going to be a lovely day! So just in case you have a fear of the warmth, here's today's recommendations. Don't forget 10pm tonight on http://www.zackfm.com the last Movie Weekly at that time slot as it is moving to Wednesdays.
Stay safe, look after yourself and Happy Thursdays!
AMAZON PRIME
SNOWPIERCER (15)
Starring: Chris Evans, Jamie Bell, Tilda Swinton
Science Fiction, Drama, Action
In a future where a failed climate-change experiment has killed all life except for the lucky few who boarded the Snowpiercer, a train that travels around the globe, a new class system emerges. Sci-fi adventure from the director of Parasite. Strong bloody violence, language.
THE KILLING FIELDS (15)
Starring: Sam Waterston, Dr. Haing S. Ngor, John Malkovich
Biopic, Drama
A journalist is trapped in Cambodia during tyrant Pol Pot's bloody 'Year Zero' cleansing campaign, which claimed the lives of two million 'undesirable' civilians. Shocking and heartbreaking true story about friendship in the face of war. Strong war horror, violence and language.
NETFLIX
PUZZLE (15)
Starring: Kelly McDonald, Irrfan Khan
Drama, Romance
Agnes, taken for granted as a suburban mother, discovers a passion for solving jigsaw puzzles which unexpectedly draws her into a new world – where her life unfolds in ways she could never have imagined. a beautiful and moving drama with two excellent leads. Strong language.
SAVED! (12)
Starring: Jena Malone, Mandy Moore, Macaulay Culkin, Patrick Fugit
Comedy, Drama
When a girl attending a Christian high school becomes pregnant, she finds herself ostracised and demonised, as all of her former friends turn on her. Underrated teen comedy. Moderate sex references and one use of strong language.
NOW TV/SKY CINEMA
LETHAL WEAPON 2 (15)
Starring: Mel Gibson, Danny Glover, Joe Pesci, Patsy Kensit
Action, Crime, Thriller
Riggs and Murtaugh are on the trail of South African diplomats who are using their immunity to engage in criminal activities. More explosive action from Gibson and Glover. Strong language, violence, threat nudity and sex.
FOOTLOOSE (12)
Starring: Kevin Bacon, Lori Singer, John Lithgow, Dianne Wiest, Christopher Penn, Sarah Jessica Parker
Musical, Drama, Romance
A city teenager moves to a small town where rock music and dancing have been banned, and his rebellious spirit shakes up the populace. Iconic dance film with Kevin Bacon winning in the lead. Moderate violence and references to sex and drugs.
MOVIES ON TERRESTRIAL TV
THE ADMIRABLE CRICHTON (U)
11.15am Sony Movie Classic
Starring: Kenneth More, Cecil Parker
Comedy
In 1905, Lord Henry Loam, his family and his servants are shipwrecked on a deserted island where the survival of the fittest renders the rigid class system irrelevant. Classic comedy based on the play by J.M.M. Barrie.
RUN WILD, RUN FREE (U)
12.50pm Film4
Starring: John Mills, Sylvia Syms, Mark Lester
Drama
Philip Ransome, a northern English boy about ten-years-old, has been mute since age three and spends his days roaming the moors alone. His parents despair of a cure. One day, he sees a singular wild albino pony with blue eyes and befriends it avidly. Touching British family drama.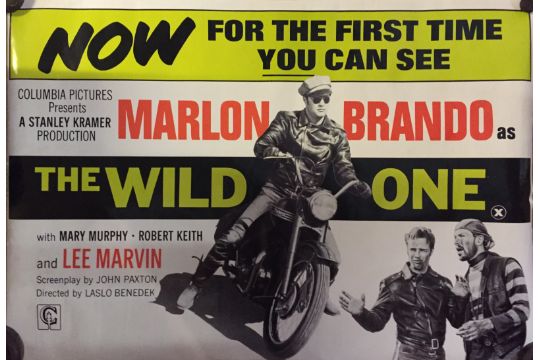 THE WILD ONE (PG)
1.10pm Sony Movies Classic
Starring: Marlon Brando, Lee Marvin
Crime, drama, romance
Two rival motorcycle gangs terrorize a small town after one of their leaders is thrown in jail. Controversial 50s drama with a star turn from Marlon Brando. Violence. Black and White.
LOVE IS A MANY-SPLENDORED THING (U)
Starring: William Holden, Jennifer Jones
Drama, Romance
A widowed doctor of both Chinese and European descent falls in love with a married American correspondent in Hong Kong during China's Communist revolution. Classic 50s romance based on a true story.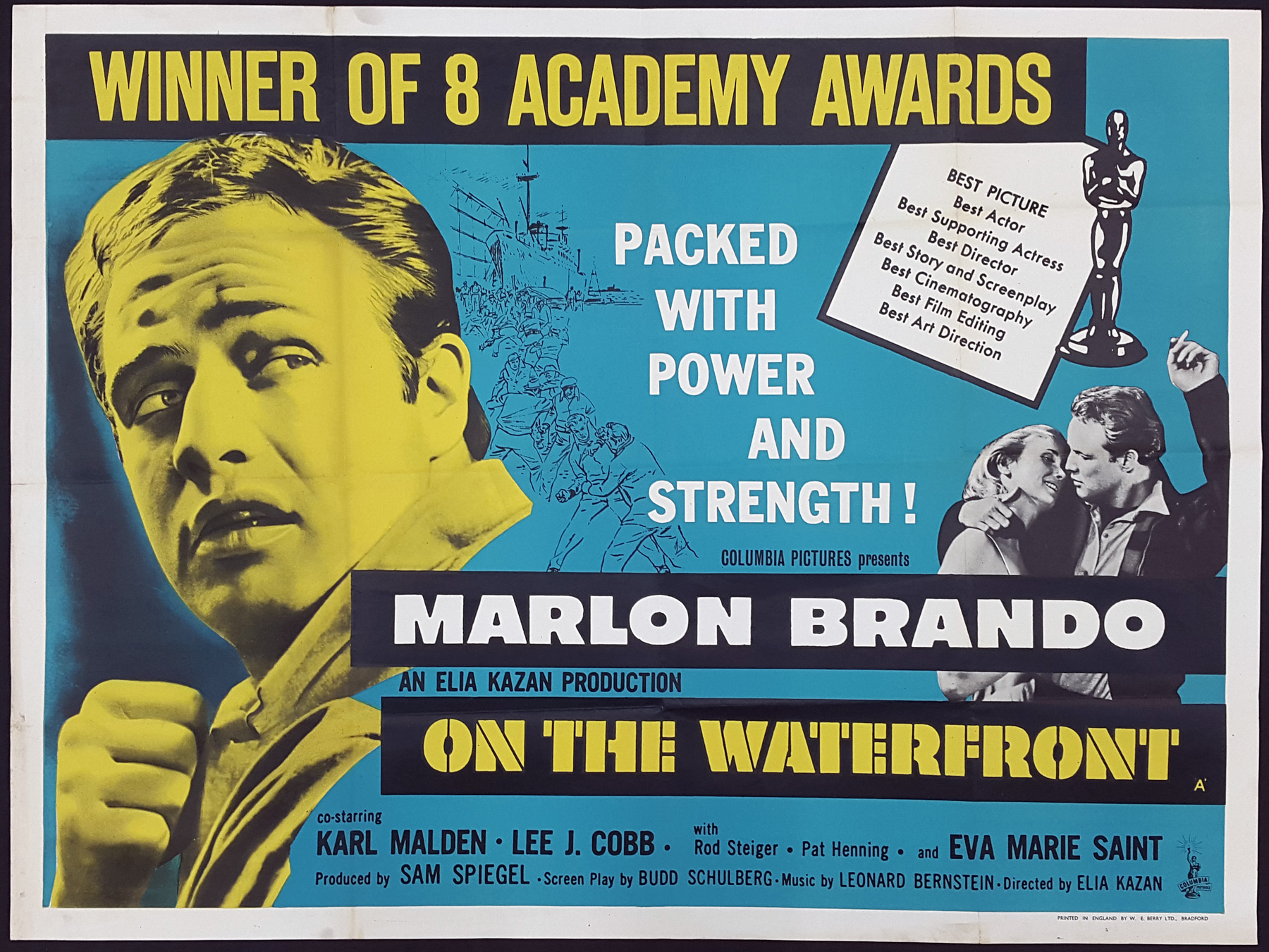 ON THE WATERFRONT (PG)
2.50pm Sony Movies Classic
Starring: Marlon Brando, Eva Marie Saint, Lee J. Cobb, Rod Steiger, Karl Malden
Drama, crime, thriller
An ex-prize fighter turned longshoreman struggles to stand up to his corrupt union bosses. Tough Oscar-winning drama. Violence. Black and White.
FUNNY FACE (U)
3pm Talking Pictures TV
Starring: Fred Astaire, Audrey Hepburn
Romance, Musical, Comedy
An impromptu fashion shoot at a book store brings about a new fashion model discovery in the shop clerk. Stylish and sparking musical with two cinematic icons. Infrequent mild comic violence.
BICENTENNIAL MAN (PG)
4.30pm Sony Movies
Starring: Robin Williams, Sam Neill
Comedy, drama, sci-fi
An android endeavour to become human as he gradually acquires emotions. Sickly sweet sci-fi comedy-drama. Language and some sexual content.
TUNES OF GLORY (PG)
4.50pm Sony Movies Action
Starring: Alec Guinness, John Mills, Dennis Price, Susannah York
War, Drama
After World War II, a Highland Regiment's acting Commanding Officer, who rose from the ranks, is replaced by a peace-time Oxford-educated Commanding Officer, leading to a dramatic conflict between the two. Two of Britain's finest together for this enjoyable drama. Mild violence and language.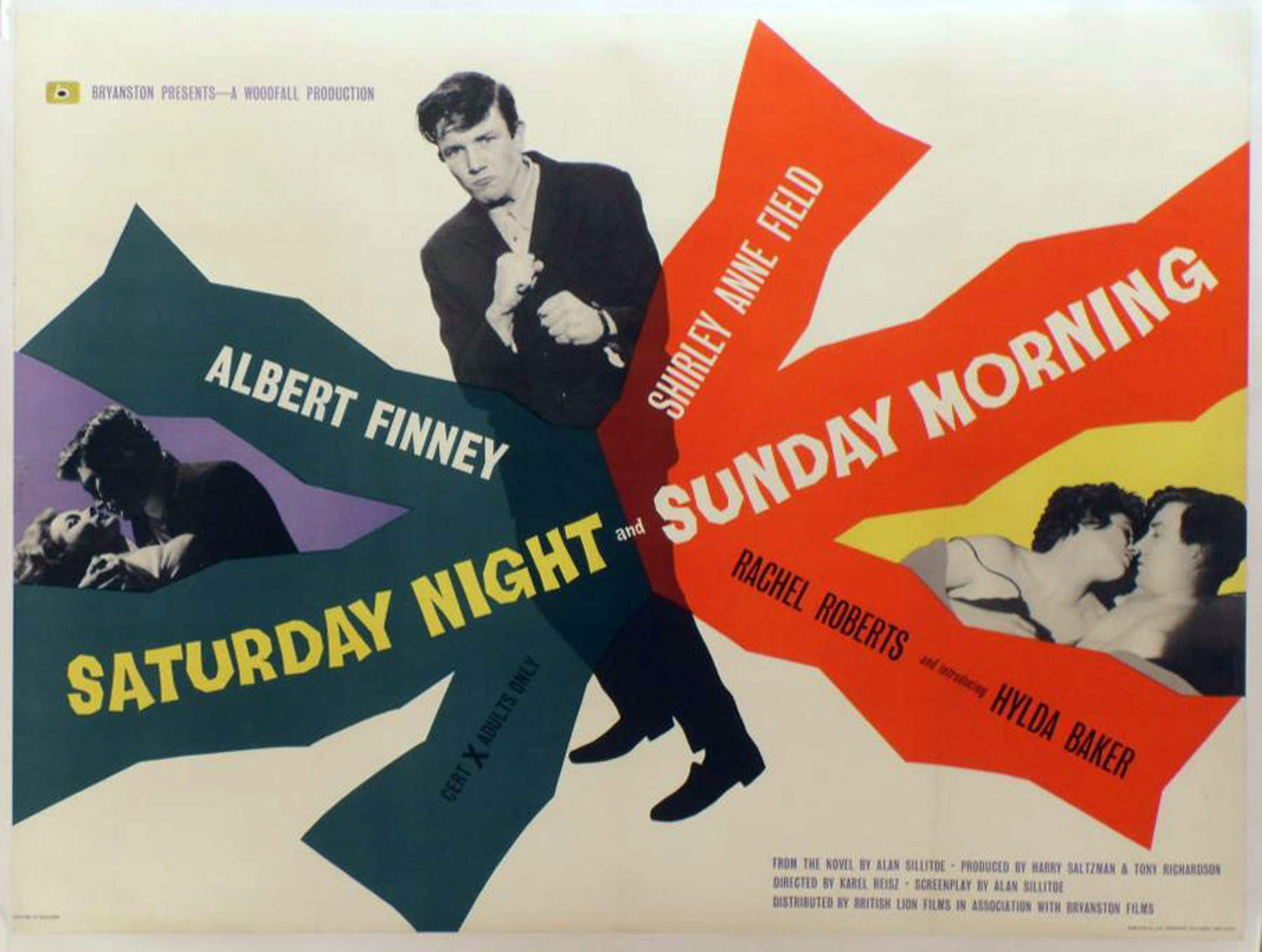 SATURDAY NIGHT & SUNDAY MORNING (PG)
5.05pm Sony Movies Classic
Starring: Albert Finney, Shirley Anne Field, Rachel Roberts
Drama
British drama with Albert Finney as a rebellious young man who breezes through life doing what he wants but how long will that last? The first 'kitchen sink' dramas where realism is the key. Mild language and sex references. Black and White.
ONLY THE BRAVE (12)
6.25pm Film4
Starring: Josh Brolin, Jennifer Connelly, Jeff Bridges, Andie MacDowell, James Badge Dale, Miles Teller, Taylor Kitsch
Biopic, Action, Drama
Based on the true story of the Granite Mountain Hotshots, a group of elite firefighters who risk everything to protect a town from a historic wildfire. Adrenaline-fuelled drama with a solid cast. Moderate threat, drug misuse, bereavement scenes, strong language.
DEFENCE OF THE REALM (PG)
6.50pm Talking Pictures TV
Starring: Gabriel Byrne, Greta Scacchi, Denholm Elliott
Thriller
After a newspaper reporter helps expose a Member of Parliament as a possible spy, he finds that there's much more to the story than that. Gripping political thriller with a top-notch British cast. Language.
GEORGY GIRL (12)
6.55pm Sony Movies Classic
Starring: James Mason, Lynn Redgrave, Alan Bates, Charlotte Rampling
Comedy, drama, romance
A homely but vivacious young woman dodges the amorous attentions of her father's middle-aged employer while striving to capture some of the glamorous life of her swinging London roommate. 60s social comedy-drama. Moderate language and sex. Black and white. May be edited for content.
A TASTE OF HONEY (12)
9pm Sony Movie Classics
Starring: Rita Tushingham, Dora Bryant
Drama
1960s drama based on the successful play about a pregnant girl having to fend for herself when her overbearing mother decides to remarry. Mature themes, some mild language and sex references. Black and white.
ROCKY BALBOA (12)
9pm ITV4
Starring: Sylvester Stallone, Burt Young
Drama, sport
Thirty years after the ring of the first bell, Rocky Balboa comes out of retirement and dons his gloves for his final fight; against the reigning heavyweight champ Mason 'The Line' Dixon. Back to form Rocky movie. Infrequent moderate boxing violence and language.
BECOMING JANE (PG)
9pm BBC Four
Starring: Anne Hathaway, James Mcavoy, Julie Walters, Maggie Smith
Biopic, Drama, Romance
The year is 1795 and young Jane Austen is a feisty twenty-year-old and emerging writer who already sees a world beyond class and commerce, beyond pride and prejudice, and dreams of doing what was then nearly unthinkable, marrying for love. Luscious costume drama with an excellent cast. Brief nudity and mild language.
SALT (15)
9pm Sony Movies
Starring: Angelina Jolie, Liev Schreiber, Chiwetel Ejiofor
Thriller, Action
A CIA agent goes on the run after a defector accuses her of being a Russian spy. High-octane action thriller with Angelina Jolie. Strong violence and language.
JACK RYAN: SHADOW RECRUIT (12)
9pm Film4
Starring: Chris Pine, Kevin Costner, Keira Knightley, Kenneth Branagh
Drama, Action
Jack Ryan, as a young covert C.I.A. analyst, uncovers a Russian plot to crash the U.S. economy with a terrorist attack. Exciting addition to the Jack Ryan franchise. Moderate violence, injury detail, strong language.
FRAMED (15)
9pm Talking Pictures TV
Starring: Joe Don Baker, Conny Van Dyke
Action, Crime, Drama
A gambler kills a sheriff in self defence. But as everyone in conspiring against him, he is condemned to a long sentence in prison. 70s Exploitation movie. Strong violence, language and sexual content.
THE POST (12)
9pm 4Seven
Starring: Meryl Streep, Tom Hanks
Drama, Thriller
A cover-up that spanned four U.S. Presidents pushed the country's first female newspaper publisher and a hard-driving editor to join an unprecedented battle between the press and the government. Excellent newspaper drama from Steven Spielberg. Strong language, brief battle violence.
AN OFFICER AND A GENTLEMAN (15)
11pm 5*
Starring: Richard Gere, Debra Winger, Louis Gossett Jr.
Drama, Romance
A young man must complete his work at a Navy Officer Candidate School to become an aviator, with the help of a tough Gunnery Sergeant and his new girlfriend. Oscar-winning romance which made Richard Gere a star.  Strong violence, very strong language, some strong sexuality and graphic nudity.
THE FISHER KING (15)
11.05pm Sony Movies Classic
Starring: Robin Williams, Jeff Bridges, Mercedes Ruehl, Amanda Plummer
Fantasy, Comedy, Drama
A former radio DJ, suicidally despondent because of a terrible mistake he made, finds redemption in helping a deranged homeless man who was an unwitting victim of that mistake. Brilliant fantasy from Terry Gilliam. Language, violence, nudity and suicide themes.
THE PURGE (15)
11.10pm ITV4
Starring: Ethan Hawke, Lena Headey
Thriller, Science Fiction, Horror
A wealthy family is held hostage for harbouring the target of a murderous syndicate during the Purge, a 12-hour period in which any and all crime is legal. The first of the successful horror series. strong language and bloody violence.
TAKE A GIRL LIKE YOU (12)
11.10pm Talking Pictures TV
Starring: Hayley Mills, Oliver Reed, Noel Harrison
Comedy, Drama, Romance
Young Jenny Bunn heads to the South of England to start a new career as a school teacher. Even before she has had a chance to settle in she meets Patrick Standish, one of the local "lads". Within a short time, she has her hands full when several of the local boys take a liking to her. But who will be the lucky one who wins her affections? 60s romantic comedy from director Jonathan Miller. Frequent moderate sex references.
QUADROPHENIA (18)
1.20am Film4
Starring: Phil Daniels, Leslie Ash, Philip Davis, Mark Wingett, Sting, Ray Winstone
Music, Drama, Crime
Jimmy loathes his job and parents. He seeks solace with his mod clique, scooter riding and drugs, only to be disappointed. Based on the Who album, a tough, classic British film. Strong language, violence, drug use and sexual scenes.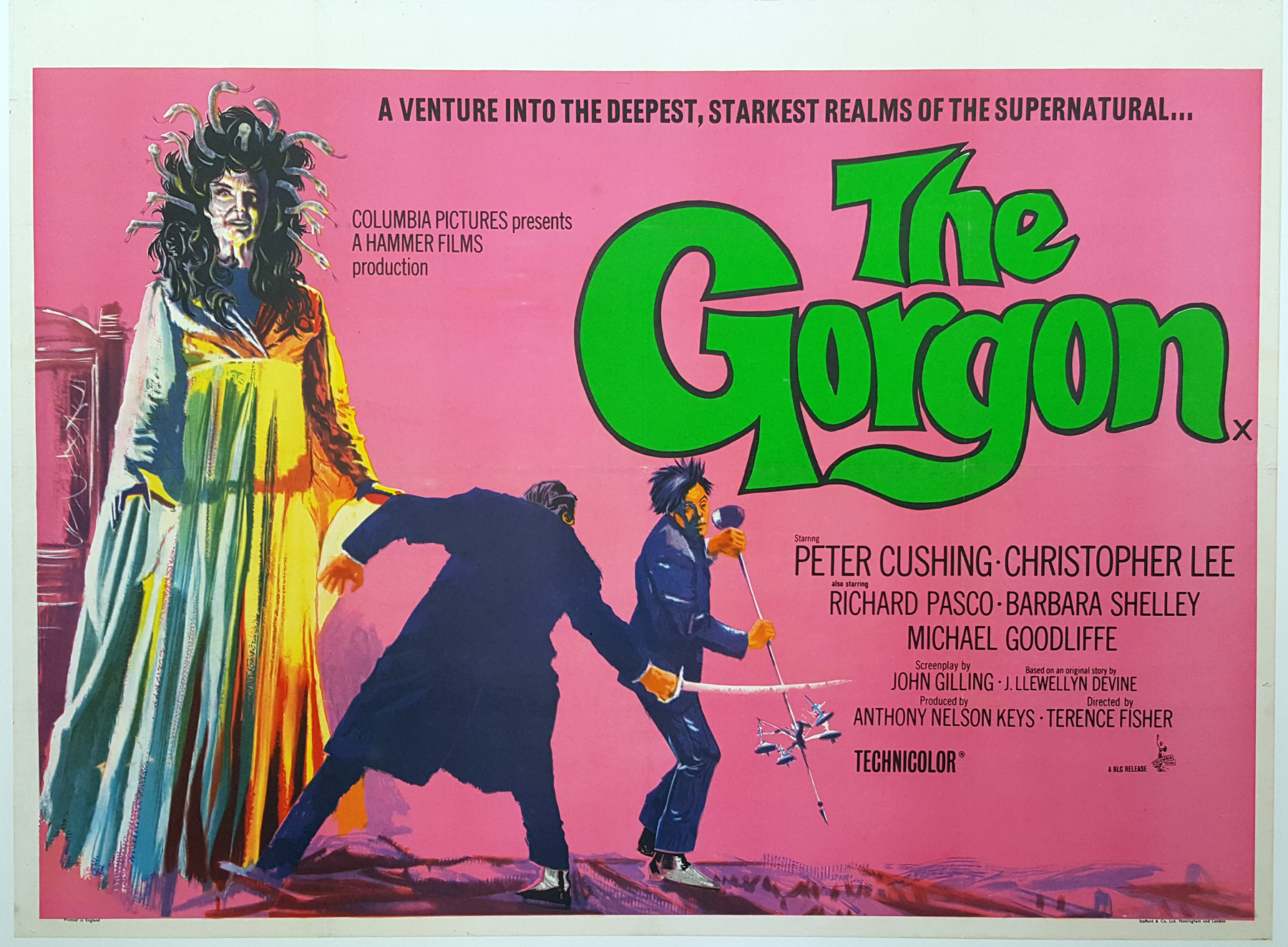 THE GORGON (12)
1.50am Sony Movies Classic
Starring: Peter Cushing, Christopher Lee
Horror
In the early twentieth century, a Gorgon takes human form and terrorises a small European village by turning its citizens to stone. Gloriously camp Hammer horror. Moderate violence, horror and gory moments.
WHAT MAISIE KNEW (15)
2.45am Channel 4
Starring: Julianne Moore, Steve Coogan, Alexander Skarsgård
Drama
Unwitting 7-year-old Maisie is caught in the middle of a custody battle between her mother Suzanna, an ageing rock star, and her father, Beale, a major art dealer. Brilliant and massively overlooked drama. Strong language.