Morning!
A big day as all cinemas open today for the first time since lockdown. No blockbusters yet but plenty of classic films, films that were on as lockdown began and independent movies. It's also going to be a very hot day so he may not want to know what is on TV today. In case you do, here they are.
Stay safe, look after yourself and Happy Friday!
AMAZON PRIME
KNIVES OUT (12)
Starring: Daniel Craig, Chris Evans, Ana de Armas, Jamie Lee Curtis, Michael Shannon, Don Johnson, Toni Collette
Drama, Mystery, Crime
When renowned crime novelist Harlan Thrombey is found dead at his estate just after his 85th birthday, the inquisitive and debonair Detective Benoit Blanc is mysteriously enlisted to investigate. From Harlan's dysfunctional family to his devoted staff, Blanc sifts through a web of red herrings and self-serving lies to uncover the truth behind Harlan's untimely death. Tremendous fun whodunit. Brief bloody images, moderate sex and suicide references, strong language.
PAPILLON (15)
Starring: Steve McQueen, Dustin Hoffman
Biopic, Drama
A man befriends a fellow criminal as the two of them begin serving their sentence on a dreadful prison island, which inspires the man to plot his escape. Excellent prison drama with brilliant performances from McQueen and Hoffman. Strong violence.
NETFLIX
THE LAST SAMURAI (15)
Starring: Tom Cruise, Ken Watanabe, Billy Connolly, Tony Goldwyn
War, Action, Drama
An American military adviser embraces the Samurai culture he was hired to destroy after he is captured in battle.Spectacular drama with some terrific battle scenes. Strong violence.
GLORIA BELL (15)
Starring: Julianne Moore, Sean Astin, Jeanne Tripplehorn
Comedy, Drama, Romance
A free-spirited woman in her 50s seeks out love at L.A. dance clubs. Another wonderful performance from Julianne Moore. Strong sex, language, drug misuse.
NOW TV/SKY CINEMA
CHARLIE'S ANGELS (12)
Starring: Naomi Scott, Kristen Stewart, Ella Balinska, Sam Claflin, Elizabeth Banks
Action, Adventure, Comedy
When a young systems engineer blows the whistle on a dangerous technology, Charlie's Angels are called into action, putting their lives on the line to protect us all. Enjoyable reboot of the popular TV series. Moderate violence, infrequent strong language.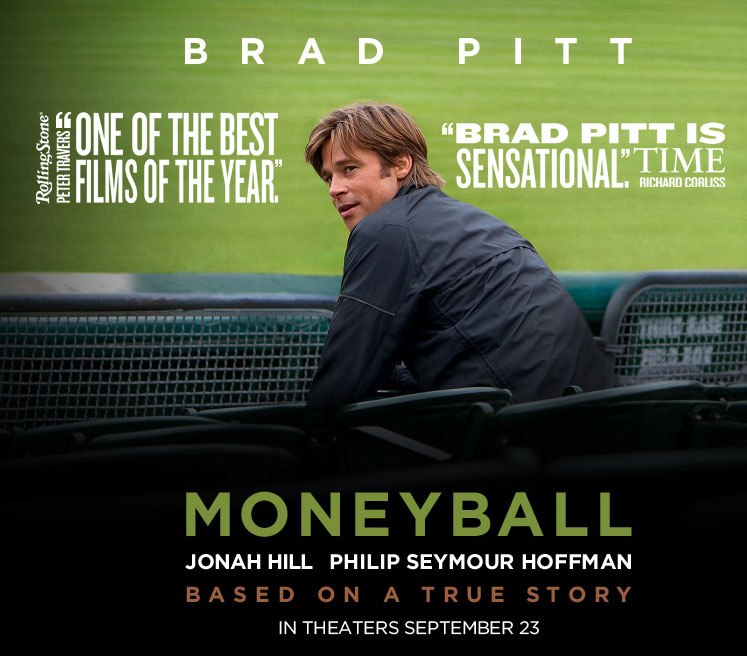 MONEYBALL (12)
Starring: Brad Pitt, Jonah Hill, Philip Seymour Hoffman
Biopic, Drama, Sport
Oakland A's general manager Billy Beane's successful attempt to assemble a baseball team on a lean budget by employing computer-generated analysis to acquire new players. Underrated tale that is about baseball but not about baseball. Infrequent strong language.
MOVIES ON TERRESTRIAL TV
THE WACKIEST SHIP IN THE ARMY (U)
12.50pm Sony Movies Classic
Starring: Jack Lemmon, Ricky Nelson
Comedy, War
During WW2, Lt. Rip Crandall, who was a yachtsman before the war, takes command of the USS Echo, a sailing ship, for a secret mission in waters patrolled by Japanese warships. Madcap comedy capers on board a ship.
SHARK TALE (U)
2.50pm Film4
Starring: Will Smith, Robert De Niro, Renee Zellweger
Animation, comedy
When a son of a gangster shark boss is accidentally killed while on the hunt, his would-be prey and his vegetarian brother decide to use the incident to their own advantage. Fun animated adventure. Mild comic violence and scary moments.
BENEATH THE PLANET OF THE APES (15)
4.35m Film4
Starring: James Franciscus, Kim Hunter, Charlton Heston
Sci-fi, nation, adventure
The sole survivor of an interplanetary rescue mission searches for the only survivor of the previous expedition. He discovers a planet ruled by apes and an underground city run by telepathic humans. Sequel to the huge sci-fi hit. Violence and scary images. May be edited for content.
MARIE ANTOINETTE (12)
4.45pm Sony Movies
Starring: Kirsten Dunst, Jason Schwartzman, Rip Torn
Biopic, drama
The retelling of France's iconic but ill-fated queen, Marie Antoinette. From her betrothal and marriage to Louis XVI at 15 to her reign as queen at 19 and to the end of her reign as queen, and ultimately the fall of Versailles. Sofia Coppola's modern twist. Sexual content, partial nudity and innuendo. May be edited for content.
THE AMBUSHERS (PG)
4.50pm Sony Movies Classic
Starring: Dean Martin, Senta Berger
Action, comedy
Secret agent Matt Helm must battle foreign spies and a rogue nation's exiled ruler in order to recover a hijacked U.S. government experimental flying saucer. More spy spoofing with Dean Martin. Mild violence and sexual references.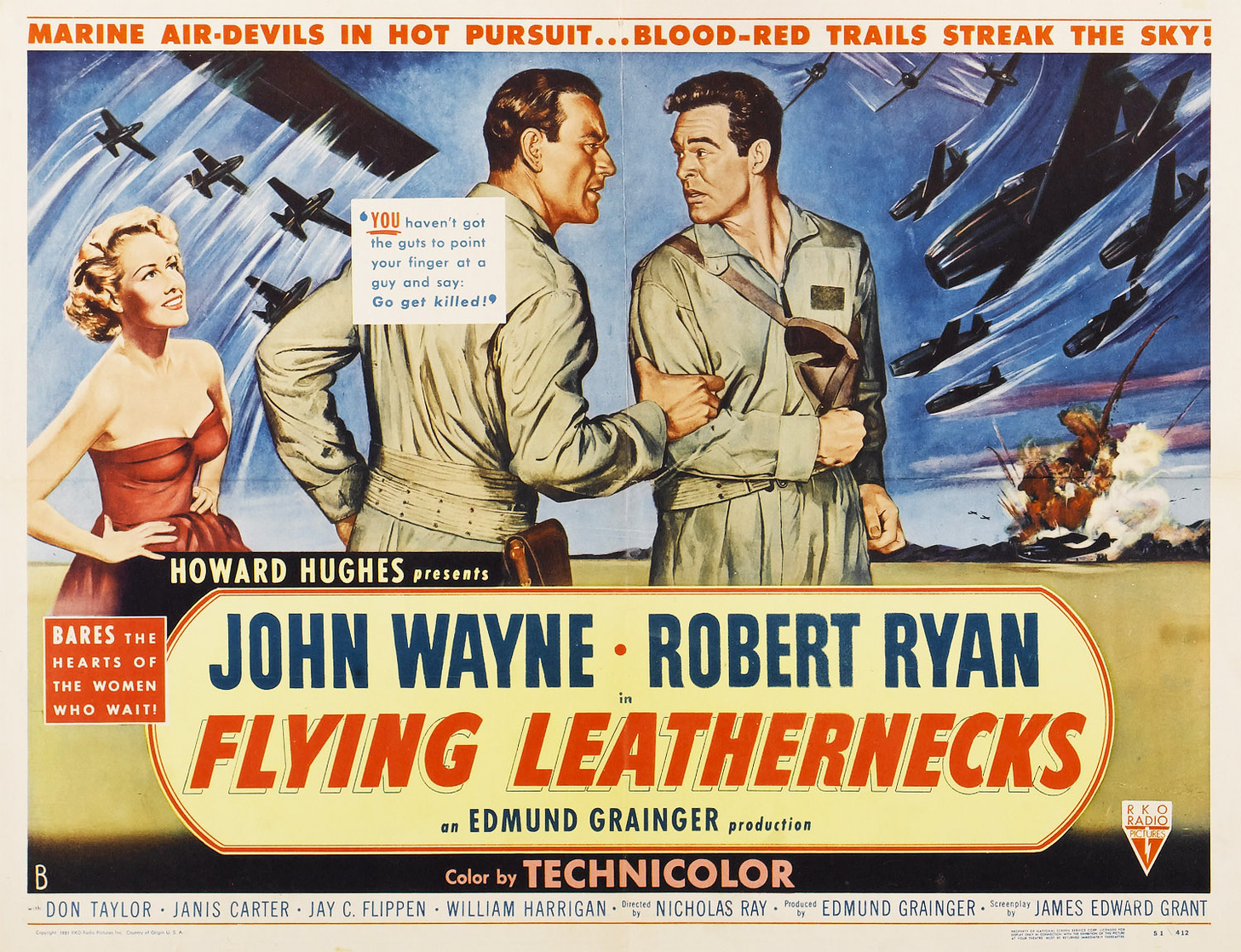 FLYING LEATHERNECKS (PG)
5pm Sony Movies Action
Starring: John Wayne, Robert Ryan
War, action, drama
Major Kirby leads The Wildcats squadron into the historic WWII battle of Guadalcanal. Tough John Wayne war movie. Violence.
STAR TREK INTO DARKNESS (12)
6.25pm Film4
Starring: Chris Pine, Zachary Quinto, Zoe Saldana, Benedict Cumberbatch, Simon Pegg
Science Fiction, Adventure, Action
After the crew of the Enterprise find an unstoppable force of terror from within their own organisation, Captain Kirk leads a manhunt to a war-zone world to capture a one-man weapon of mass destruction. Impressive sequel to the reboot. Moderate violence, threat.
THE BLACK ORCHID (U)
6.40pm Talking Pictures TV
Starring: Sophia Loren, Anthony Quinn
Drama, Romance
After mobsters murder her husband, Rose Bianco works long hours making artificial flowers, to support herself and her son. Some blame her for his death. Widower Frank Valente is attracted to Rose, and must convince her that real love exists. Interesting film about ordinary people falling in love.
THE SILENCERS (PG)
6.55pm Sony Movies Classic
Starring: Dean Martin, Stella Stevens
Action, adventure, comedy
Retired agent Matt Helm is re-activated in order to stop an evil organisation from exploding an atom bomb over the USA and starting WWIII. Swinging sixties spy spoof with Dean Martin as Matt Helm. Mild violence and sexual references.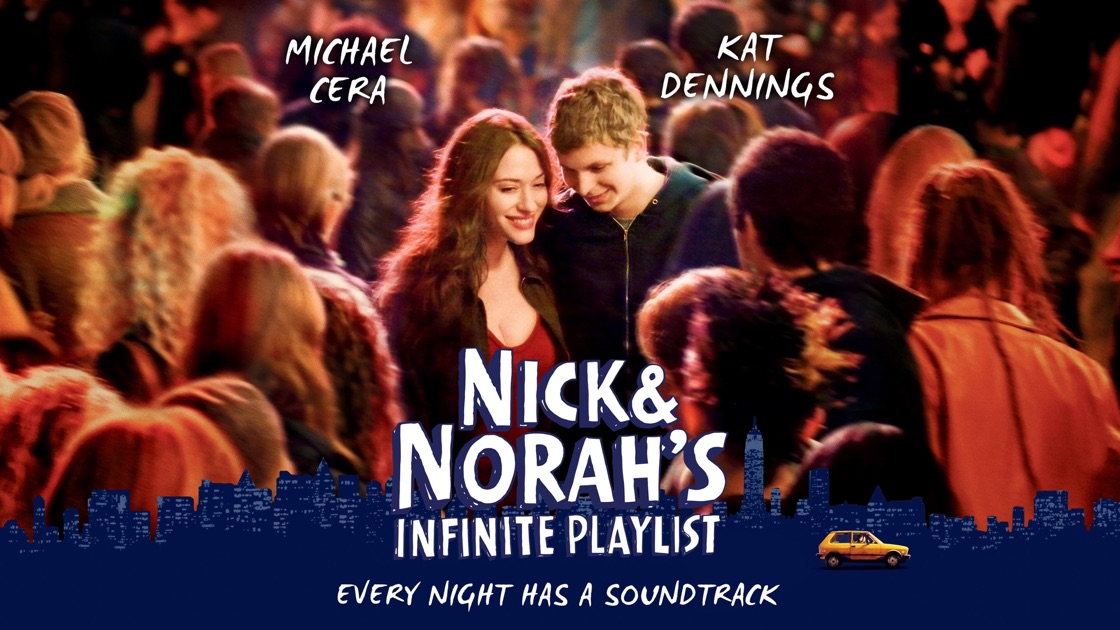 NICK AND NORAH'S INFINITE PLAYLIST (12)
7.10pm Sony Movies
Starring: Michael Cera, Kat Dennings, Aaron Yoo
Comedy, Drama, Music
High school student Nick O'Leary, member of the Queercore band The Jerk Offs, meets college-bound Norah Silverberg when she asks him to be her boyfriend for five minutes. Modern twist to the teen comedies of the 80s. Moderate sex references and one use of strong language.
BABEL (15)
9pm Sony Movies
Starring: Cate Blanchett, Brad Pitt, Gael Garcia Bernal
Drama
Tragedy strikes a married couple on vacation in the Moroccan desert, touching off an interlocking story involving four different families. Complex drama from the director of The Revenant. Strong language, violence, sex references and drug use.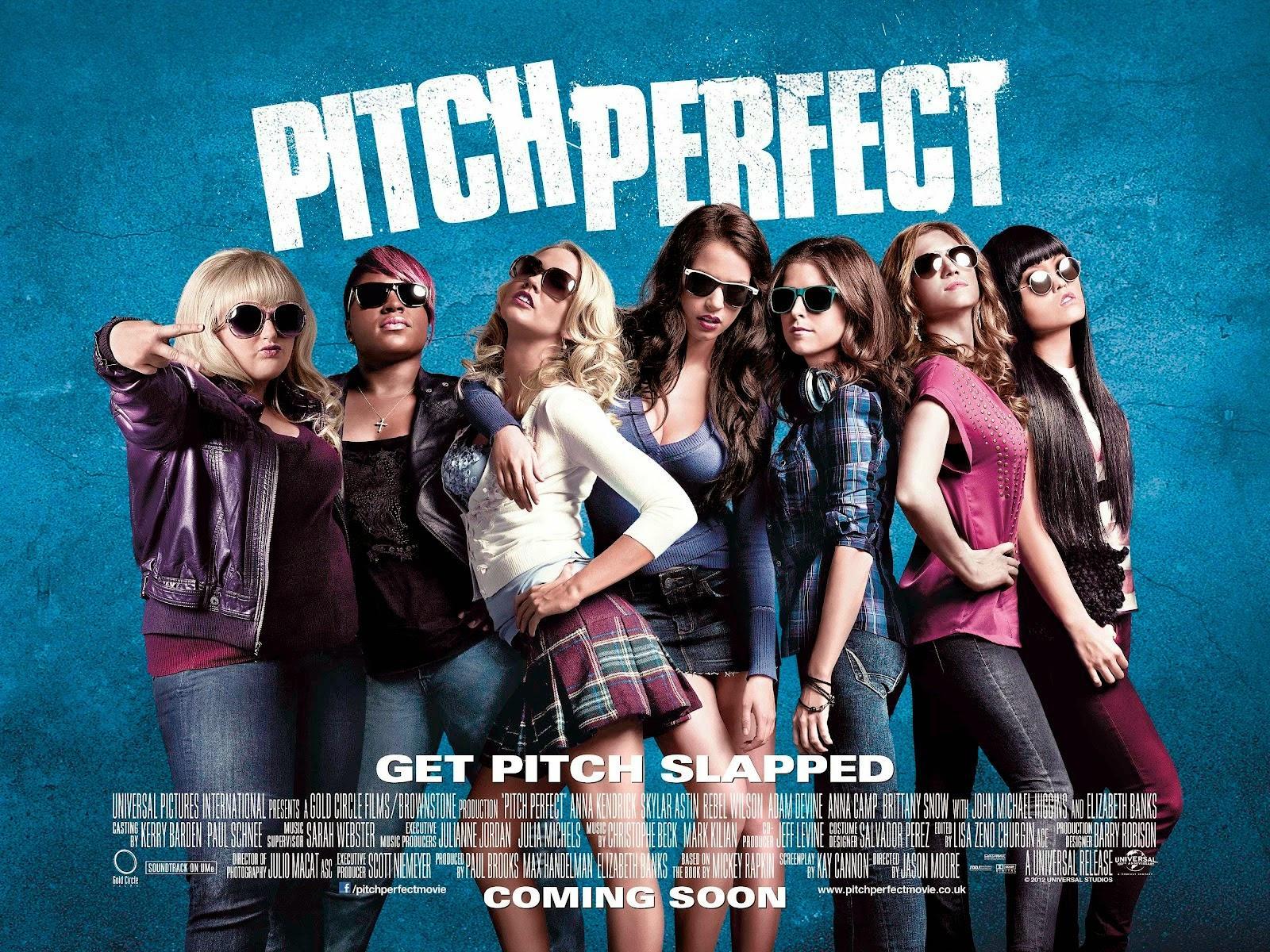 PITCH PERFECT (12)
9pm ITV2
Starring: Anna Kendrick, Rebel Wilson
Musical, comedy, drama
Beca, a freshman at Barden University, is cajoled into joining The Bellas, her school's all-girls singing group. Injecting some much-needed energy into their repertoire, The Bellas take on their male rivals in a campus competition. The first and the best of the Pitch Perfect movies. Language and frequent moderate sex references.
STAR TREK BEYOND (12)
9pm Film 4
Starring: Chris Pine, Zachary Quinto, Zoe Saldana, Anton Yelchin, Karl Urban, Simon Pegg
Science Fiction, Drama, Adventure
The crew of the USS Enterprise explores the furthest reaches of uncharted space, where they encounter a new ruthless enemy, who puts them, and everything the Federation stands for, to the test. Overlook entry in the new reboot series. Moderate violence, threat.
BUGSY (15)
9pm Sony Movies Classic
Starring: Warren Beatty, Annette Bening, Harvey Keitel, Ben Kingsley
Biopic, drama, crime
The story of how Benjamin "Bugsy" Siegel started Las Vegas. Underrated gangster film. Strong violence, sexual content and language.
BLADE II (18)
9pm 5*
Starring: Wesley Snipes, Kris Kristofferson, Ron Perlman, Luke Goss
Horror, Action, Fantasy
Blade forms an uneasy alliance with the vampire council in order to combat the Reapers, who are feeding on vampires. The best of the Blade series directed by Guillermo del Toro. Very strong language, strong bloody violence & horror & drug use.
WINDTALKERS (15)
11.25pm ITV4
Starring: Nicolas Cage, Adam Beach, Noah Emmerich, Mark Ruffalo, Christian Slater
War, Action, Drama
Two U.S. Marines in World War II are assigned to protect Navajo Marines, who use their native language as an unbreakable radio cypher. Action-packed war drama with an interesting subplot. Strong bloody violence and language.
TIMECOP (15)
9pm Sony Movies Action
Starring: Jean-Claude Van Damme, Mia Sara, Ron Silver
Action, crime,sci-fi
Max Walker, an officer for a security agency that regulates time travel, must fend for his life against a shady politician who's intent on changing the past to control the future. Possibly Jean-Claude Van Damme best film. Strong violence, language and sex.
BRIDGET JONES'S DIARY (15)
10pm Channel 5
Starring: Renee Zellweger, Colin Firth, Hugh Grant, Jim Broadbent, Gemma Jones
Comedy, Drama, Romance
Bridget Jones is determined to improve herself while she looks for love in a year in which she keeps a personal diary. Hilarious and hugely popular British rom-com. Language and some strong sexuality.
THE HEAT (15)
10pm Channel 4
Starring: Sandra Bullock, Melissa McCarthy
Action, comedy, thriller
An uptight FBI Special Agent is paired with a foul-mouthed Boston cop to take down a ruthless drug lord. Funny cop comedy with two perfectly matched leads. Strong language, violence and sexual references.
PHASE IV (12)
10pm Talking Pictures TV
Starring: Nigel Davenport, Lynne Frederick, Michael Murphy
Science Fiction, Horror
Desert ants suddenly form a collective intelligence and begin to wage war on the inhabitants. It is up to two scientists and a stray girl they rescue from the ants to destroy them. Bizarre sci-fi horror directed by credits designer Saul Bass. Infrequent strong language, moderate horror.
SHERLOCK HOLMES: A GAME OF SHADOWS (12)
10.45pm ITV1
Starring: Robert Downey Jr., Rachel McAdams, Jude Law, Noomi Rapace, Stephen Fry
Adventure, Action, Crime
Detective Sherlock Holmes is on the trail of criminal mastermind Professor Moriarty, who is carrying out a string of random crimes across Europe. Entertaining sequel to the Guy Ritchie film. Moderate violence.
POLTERGEIST (15)
10.45pm BBC1
Starring: Jobeth Williams, Craig T. Nelson
Horror, Thriller
A young family are visited by ghosts in their home. At first the ghosts appear friendly, moving objects around the house to the amusement of everyone, then they turn nasty and start to terrorise the family before they "kidnap" the youngest daughter. Superb horror from Steven Spielberg and horror director Tobe Hooper. Horror violence, disturbing scenes, language, and some drug use.
MANIAC (18)
10.50pm Horror Channel
Starring: Elijah Wood, Nora Arnezeder
Horror, Thriller
As he helps a young artist with her upcoming exhibition, the owner of a mannequin shop's deadly, suppressed desires come to the surface. Very disturbing horror remake of an 80s movie. Very strong gory horror, violence, language, nudity and graphic sex.
THE GREAT SMOKEY ROADBLOCK (15)
11.40pm Talking Pictures TV
Starring: Henry Fonda, Eileen Brennan, John Byner, Dub Taylor, Susan Sarandon
Action, Comedy
This movie is about an ageing trucker named Elegant John Howard. Howard decides he and his truck Elenor has one more good run in them, and with the help of a hitchhiker and a few others he will make it happen. Low-budget Smokey and the Bandit rip-off with a Hollywood legend. Violence, language and sexual references.
EYES OF LAURA MARS (15)
11.45pm Sony Movies Classic
Starring: Faye Dunaway, Tommy Lee Jones
Mystery, thriller
A famous fashion photographer develops a disturbing ability to see through the eyes of a killer. Gripping 70s thriller written by John Carpenter. Violence, language and nudity.
TRANSSIBERIAN (15)
11.50pm Sony Movies
Starring: Woody Harrelson, Emily Mortimer, Kate Mara
Crime, drama, thriller
A Transsiberian train journey from China to Moscow becomes a thrilling chase of deception and murder when an American couple encounters a mysterious pair of fellow travellers. Superbly tense thriller. Violence, torture and language.
BROTHERHOOD (15)
12.25am Channel 4
Starring: Noel Clarke, Olivia Chenery, Tonia Sotiropoulou
Drama, Crime
Sam is facing up to the new world. He realises it also comes with new problems; new challenges he must face which he knows, will require old friends to help him survive new dangers. The third and final part of Noel Clarke's urban 'Hood' dramas. Very strong language, strong violence, sex, nudity, drug misuse.
THE PRINCIPLES OF LUST (18)
1.35am Film4
Starring: Alec Newman, Marc Warren, Sienna Guillory
Drama
Crippled by his writer's block, Paul enters into a new, exciting relationship with risk-taking Billy and super-sexy Juliette. As it becomes increasingly tangled, however, he must choose one of them over the other. Extremely steamy drama. Explicit sex, very strong language, drugs use and strong violence.