Morning!
Last night, this reviewer had an accident. An exploding food blender has left me with scolding on my face and hands and a huge sense of self pity. I am hoping that this won't affect my recommendations today.
Stay safe, look after yourself and Happy Tuesday!
AMAZON PRIME
HOLLOW MAN (18)
Starring: Elisabeth Shue, Kevin Bacon, Josh Brolin
Action, Horror, Sci-Fi
When the leader of a team of scientists volunteers to be the test subject for their experiment in human invisibility, he slowly unravels and turns against them, with horrific consequences. Reinvention of The Invisible Man from the director of Basic Instinct. Strong gory violence, language, sex, sexual reference and nudity.
THE JUDGE (15)
Starring: Robert Downey Jr., Robert Duvall, Vera Farmiga, Billy Bob Thornton
Crime, Drama
Big-city lawyer Hank Palmer returns to his childhood home where his father, the town's judge, is suspected of murder. Hank sets out to discover the truth and, along the way, reconnects with his estranged family. Gripping courtroom drama with two strong leads. Strong language, moderate sex references.
NETFLIX
COLOSSAL (15)
Starring: Anne Hathaway, Jason Sudekis, Dan Stevens
Fantasy, Comedy, Drama
Gloria is an out-of-work party girl forced to leave her life in New York City and move back home. When reports surface that a giant creature is destroying Seoul, she gradually comes to the realisation that she is somehow connected to this phenomenon. Bizarre but fascinating adult fantasy. Language, mild violence and sexual references.
THE ENDLESS (15)
Starring: Callie Hernandez, James Jordan
Thriller, Science Fiction
As kids, they escaped an UFO death cult. Now, two adult brothers seek answers after an old videotape surfaces and brings them back to where they began. Stunningly original  independent movie. Strong language, threat, drug misuse.
NOW TV/SKY CINEMA
WILLIAM SHAKESPEARE'S ROMEO + JULIET (12)
Starring: Leonardo DiCaprio, Claire Danes, Brian Dennehy, John Leguizamo
Drama, Romance
The Montagues and Capulets are two feuding families, whose children meet and fall in love. They have to hide their love from the world because they know that their parents will not allow them to be together. Baz Luhrmann's visually stunning modern adaptation of the classic love story. Moderate violence.
THE DARK KNIGHT RISES (12)
Starring: Christian Bale, Joseph Gordon-Levitt, Gary Oldman, Tom Hardy, Liam Neeson, Anne Hathaway, Marion Cotillard, Aidan Gillen, Morgan Freeman, Michael Caine, Matthew Modine, Juno Temple, Tom Conti
Fantasy, Drama, Action
Eight years after the Joker's reign of anarchy, Batman, with the help of the enigmatic Catwoman, is forced from his exile to save Gotham City from the brutal guerrilla terrorist Bane. Christopher Nolan's final part to his Batman trilogy is an epic finale. Moderate violence.
MOVIES ON TERRESTRIAL TV
THOROUGHLY MODERN MILLIE (PG)
11am Film4
Starring: Julie Andrews, James Fox, Mary Tyler Moore, Carol Channing
Musical, comedy, romance
Millie Dillmount comes to town in the roaring twenties to encounter flappers, sexuality, and white slavers. Bright and breezy musical. Mild language, sexual references and comic violence.
PICNIC (U)
12.20pm Sony Movies Classic
Starring: William Holden, Kim Novak
Drama, Romance
Emotions are ignited amongst the complacent townsfolk when a handsome drifter arrives in a small Kansas community on the morning of the Labour Day picnic. Oscar-winning romantic drama. Mild violence and sexual innuendo.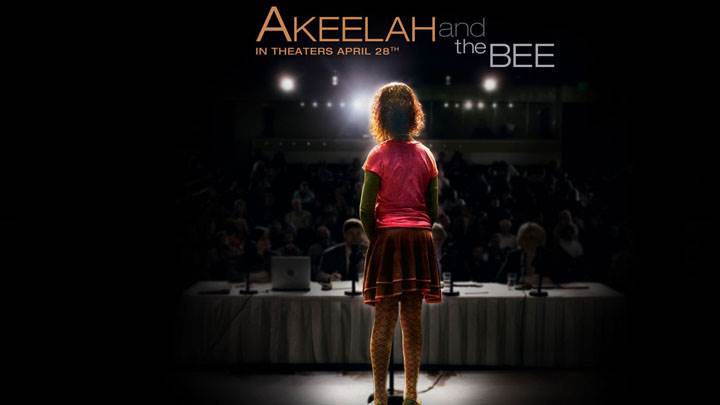 AKEELAH AND THE BEE (12)
1.50pm Film4
Starring: Keke Palmer, Laurence Fishburne, Angela Bassett
Drama
A young girl from South Los Angeles tries to make it to the National Spelling Bee. Uplifting inspirational feel-good family drama. Mild language.
A TOWN LIKE ALICE (PG)
2.15pm BBC2
Starring: Virginia McKenna, Peter Finch
War, Drama, Romance
A newly wealthy English woman returns to Malaya to build a well for the villagers who helped her during war. Thinking back, she recalls the Australian man who made a great sacrifice to aid her and her fellow prisoners of war. Superb wartime drama. Mild violence. Black and white.
HULK (12)
4pm Film4
Starring: Eric Bana, Jennifer Connelly, Sam Elliott, Josh Lucas, Nick Nolte
Thriller, Science Fiction, Adventure
Bruce Banner, a genetics researcher with a tragic past, suffers an accident that causes him to transform into a raging green monster when he gets angry. Director Ang Lee takes on the Marvel green giant. Moderate violence and scary moments. May be edited for content. 
THE WACKIEST SHIP IN THE ARMY (U)
4.45pm Sony Movies Classic
Starring: Jack Lemmon, Ricky Nelson
Comedy, War
During WW2, Lt. Rip Crandall, who was a yachtsman before the war, takes command of the USS Echo, a sailing ship, for a secret mission in waters patrolled by Japanese warships. Madcap comedy capers on board a ship.
THE RAINMAKER (U)
4.50pm Talking Pictures TV
Starring: Burt Lancaster, Katherine Hepburn
Romance, western, drama
During the Depression, a con-man promises rain to a desperate drought-ridden Kansas town and marriage to a local desperate spinster. Terrific 50s drama with two leads on top form.
THE TOY (PG)
6.50pm Sony Movies Classic
Starring: Richard Pryor, Jackie Gleason
Comedy
An underemployed reporter finds himself literally purchased as a toy for a rich spoiled brat. A so-so comedy saved by the energetic Richard Pryor. Mild language.
CAT BALLOU (PG)
9pm Sony Movies Classic
Starring: Jane Fonda, Lee Marvin
Western, Comedy
Cat(herine) Ballou's family farm is being threatened by the railroad. She sends for Kid Shelleen, finding him to be the drunkest gunfighter in the west. When her father is killed by the rail road magnate's gunman, she vows to fight on. Lee Marvin won an Oscar in this enjoyable western comedy. Mild comedic violence and sexual references.
GOTHIKA (15)
9pm Horror Channel
Starring: Halle Berry, Robert Downey Jr
Horror, Thriller
A depressed female psychiatrist wakes up as a patient in the asylum where she worked, with no memory of why she is there or what she has done. Creepy supernatural horror. Moderate violence and horror.
COLD WAR (15)
9pm Film4
Starring: Joanna Kulig, Tomasz Kot
Drama, romance, music
In the 1950s, a music director falls in love with a singer and tries to persuade her to flee communist Poland for France. Beautiful looking drama. Subtitled. Black and white. Strong language and scenes of a sexual nature.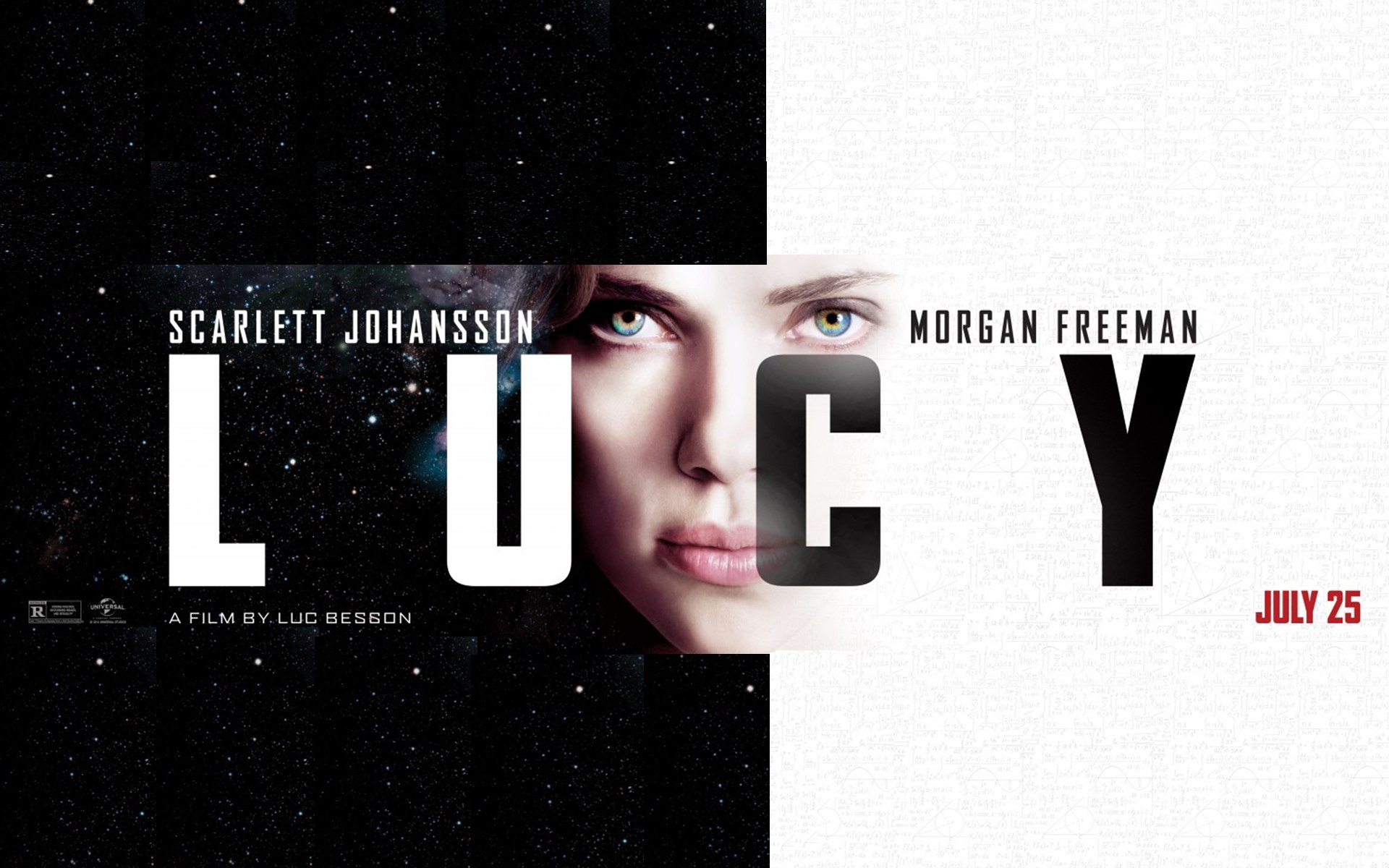 LUCY (15)
10.45pm Film4
Starring: Scarlett Johansson, Morgan Freeman
Science Fiction, Action, Thriller
A woman, accidentally caught in a dark deal, turns the tables on her captors and transforms into a merciless warrior evolved beyond human logic. Bonkers action film saved by its star's charisma. Strong violence, disturbing images, language and sexuality.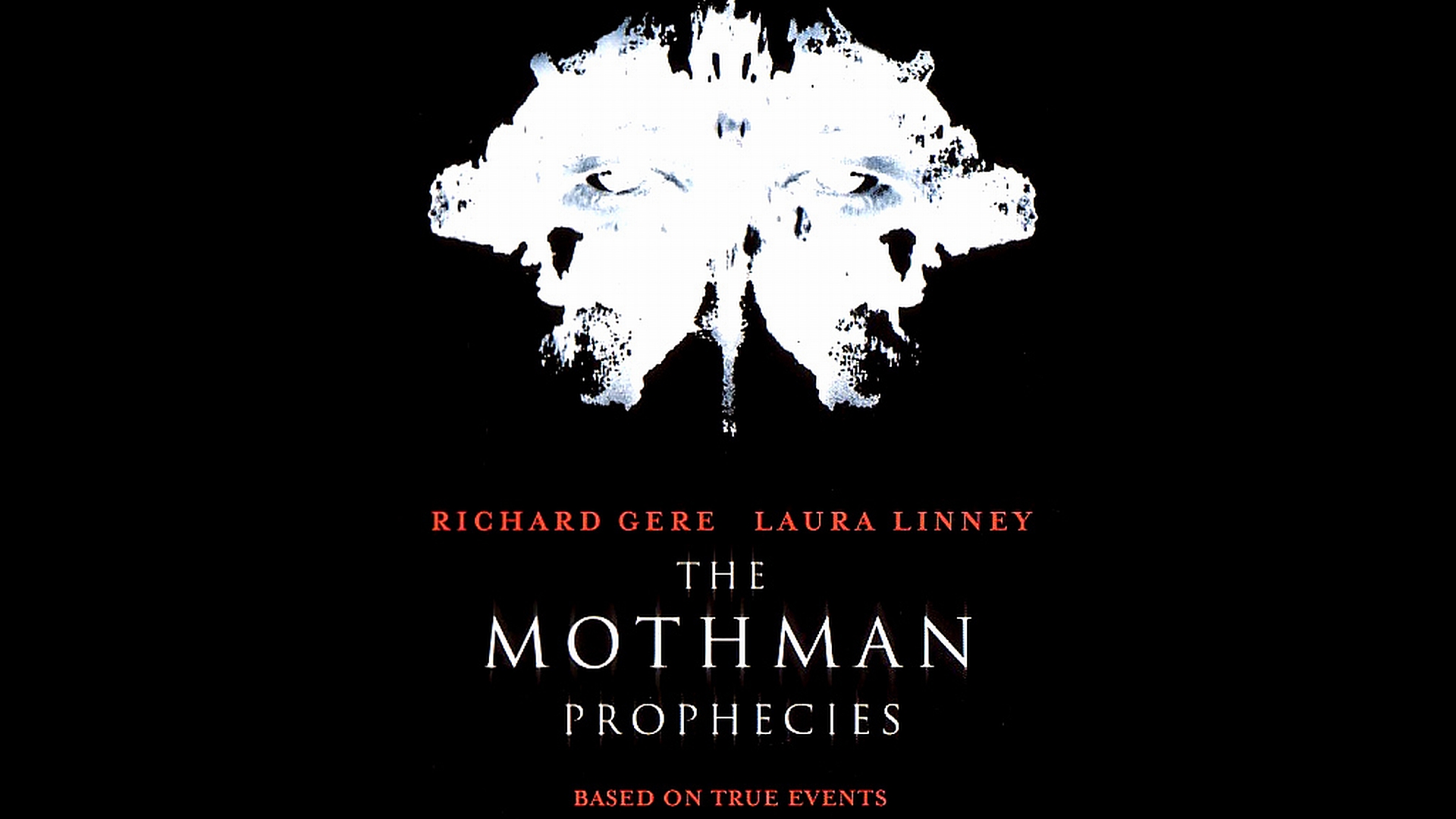 THE MOTHMAN PROPHECIES (12)
10.55pm 5*
Starring: Richard Gere, Laura Linney
Horror, Drama
A reporter is drawn to a small West Virginia town to investigate a series of strange events, including psychic visions and the appearance of bizarre entities. Better-than-most horror with two strong leads. Moderate horror and one use of strong language.
THERE'S A GIRL IN MY SOUP (12)
11.05pm Sony Movies Classic
Starring: Peter Sellers, Goldie Hawn
Comedy, Romance
TV personality Robert Danvers, an exceedingly vain rotter, seduces young women daily, never staying long with one. He meets his match in 19-year-old American Marion, who is available but refuses any romantic illusions. Dated sex comedy with two comedy favourites. Moderate sex and language.
GRAN TORINO (15)
11.40pm ITV4
Starring: Clint Eastwood, Bee Vang, Ahney Her
Thriller, Drama
Disgruntled Korean War veteran Walt Kowalski sets out to reform his neighbour, Thao Lor, a Hmong teenager who tried to steal Kowalski's prized possession: a 1972 Gran Torino. Clint Eastwood stars and directs in this tough drama. Strong language and violence.
THE SMALL WORLD OF SAMMY LEE (12)
12.05am Talking Pictures TV
Starring: Anthony Newley, Julia Foster, Robert Stephens
Drama
The compère of a seedy strip club struggles to keep one step ahead of the bookies to whom he owes money. A glimpse at Soho of old in this gripping drama. Moderate sex references, violence and drug references.
21 GRAMS (15)
12.50am Sony Movies
Starring: Sean Penn, Benicio Del Toro, Naomi Watts
Crime, drama, thriller
A freak accident brings together a critically ill mathematician, a grieving mother, and a born-again ex-con. Gripping and intelligent thriller. Strong language, moderate sex, violence and drug use.
BUNNY LAKE IS MISSING (12)
1am Sony Movies Classic
Starring: Laurence Olivier, Carol Lynley, Keir Dullea
Thriller, crime, drama
A woman reports that her young daughter is missing, but there seems to be no evidence that she ever existed. Overlooked drama from the 60s. Sexual references. Black and white.