Morning!
It's the first day of August and it seems like a lifetime since I started this daily blog. We all thought that lockdown was almost over but that doesn't seem the case, so I will keep going for as long as I am needed. I get the feeling I'm going to be needed for a little while longer.
Stay safe, look after yourself and Happy Saturday!
AMAZON PRIME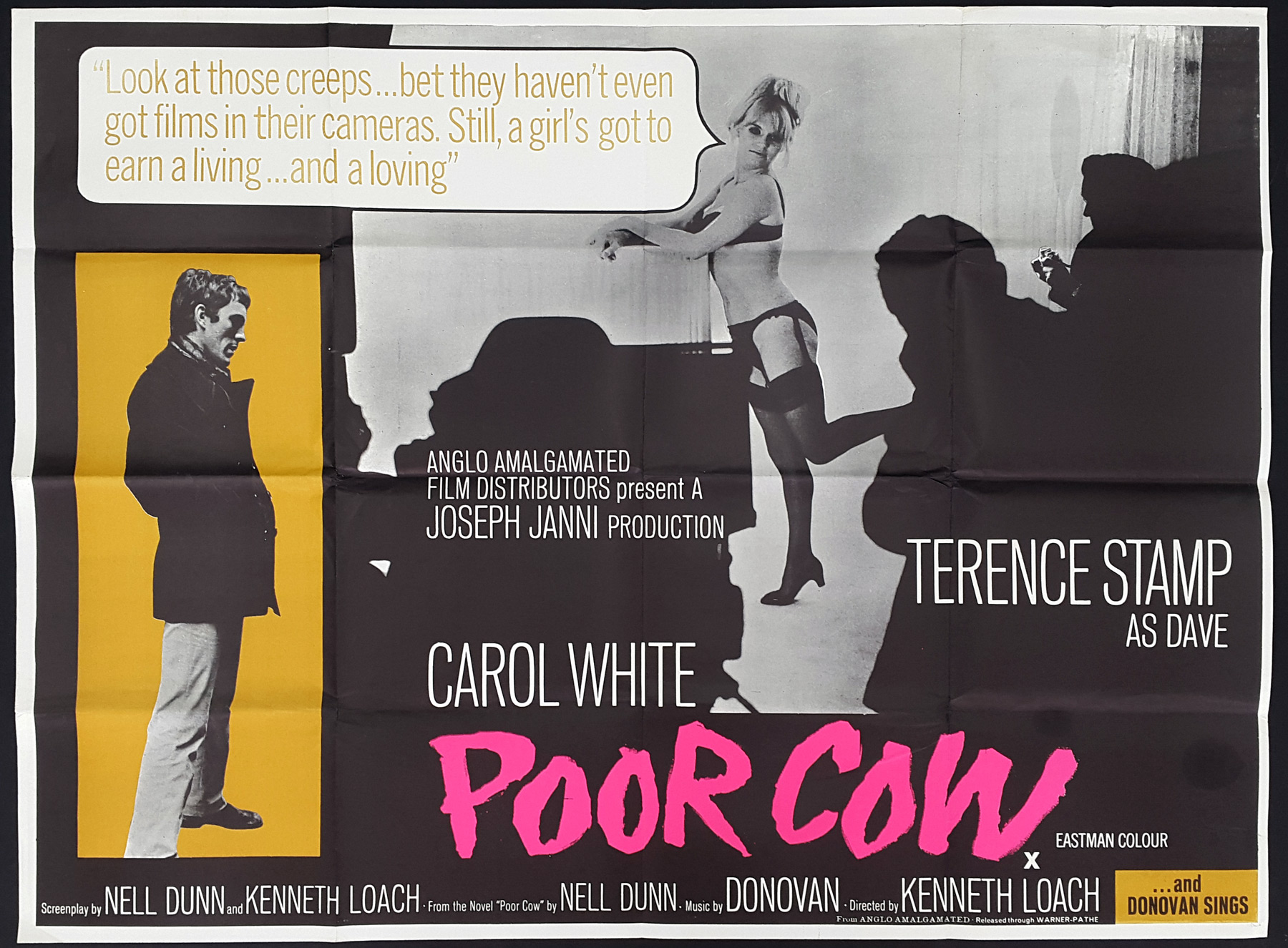 POOR COW (15)
Starring: Carol White, Terence Stamp
Drama
A young woman lives a life filled with bad choices, she has a child with an abusive thief at a young age who quickly ends up in prison. One day, her son goes missing and she briefly comes to grips with what is most important to her. Powerful British drama and the feature debut of Ken Loach. Infrequent sexualised nudity and language.
THE BEYOND (18)
Starring: Katherine Macoll, David Warbeck
Horror
A young woman inherits an old hotel in Louisiana where, following a series of supernatural "accidents", she learns that the building was built over one of the entrances to Hell. Gory Italian cult favourite. Strong horror and gory violence.
NETFLIX
THE NIGHTINGALE (18)
Starring: Aisling Franciosi, Sam Claflin
Thriller, Drama
Set in 1825, Clare, a young Irish convict woman, chases a British officer through the rugged Tasmanian wilderness, bent on revenge for a terrible act of violence he committed against her family. On the way she enlists the services of an Aboriginal tracker named Billy, who is also marked by trauma from his own violence-filled past. Powerful drama from the director of The Babadook. Sexual violence, strong bloody violence, very strong language.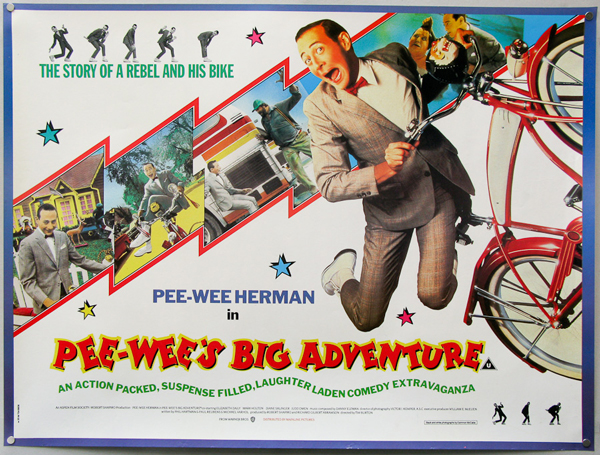 PEE-WEE'S BIG ADVENTURE (U)
Starring: Pee-Wee Herman, Elizabeth Daily
Comedy, Adventure
When eccentric man-child Pee-wee Herman gets his beloved bike stolen in broad daylight, he sets out across the U.S. on the adventure of his life. Bizarre cult comedy from Tim Burton. Peril and scary scenes.
NOW TV/ SKY CINEMA
THE BOURNE SUPREMACY (12)
Starring: Matt Damon, Franka Potente, Brian Cox, Julia Stiles
Action, Thriller
When Jason Bourne is framed for a CIA operation gone awry, he is forced to resume his former life as a trained assassin to survive. Superb sequel to the Bourne Identity. Moderate violence and one use of strong language.
EVITA (PG)
Starring: Madonna, Antonio Banderas, Jonathan Pryce
Biopic, Drama, Musical
Evita Duarte, a B-picture Argentinian actress who eventually became the wife of Argentinian president Juan Perón, and the most beloved and hated woman in Argentina. The late Alan Parker's lavish epic screen version of the hit musical. Images of violence and some mild language.
MOVIES ON TERRESTRIAL TV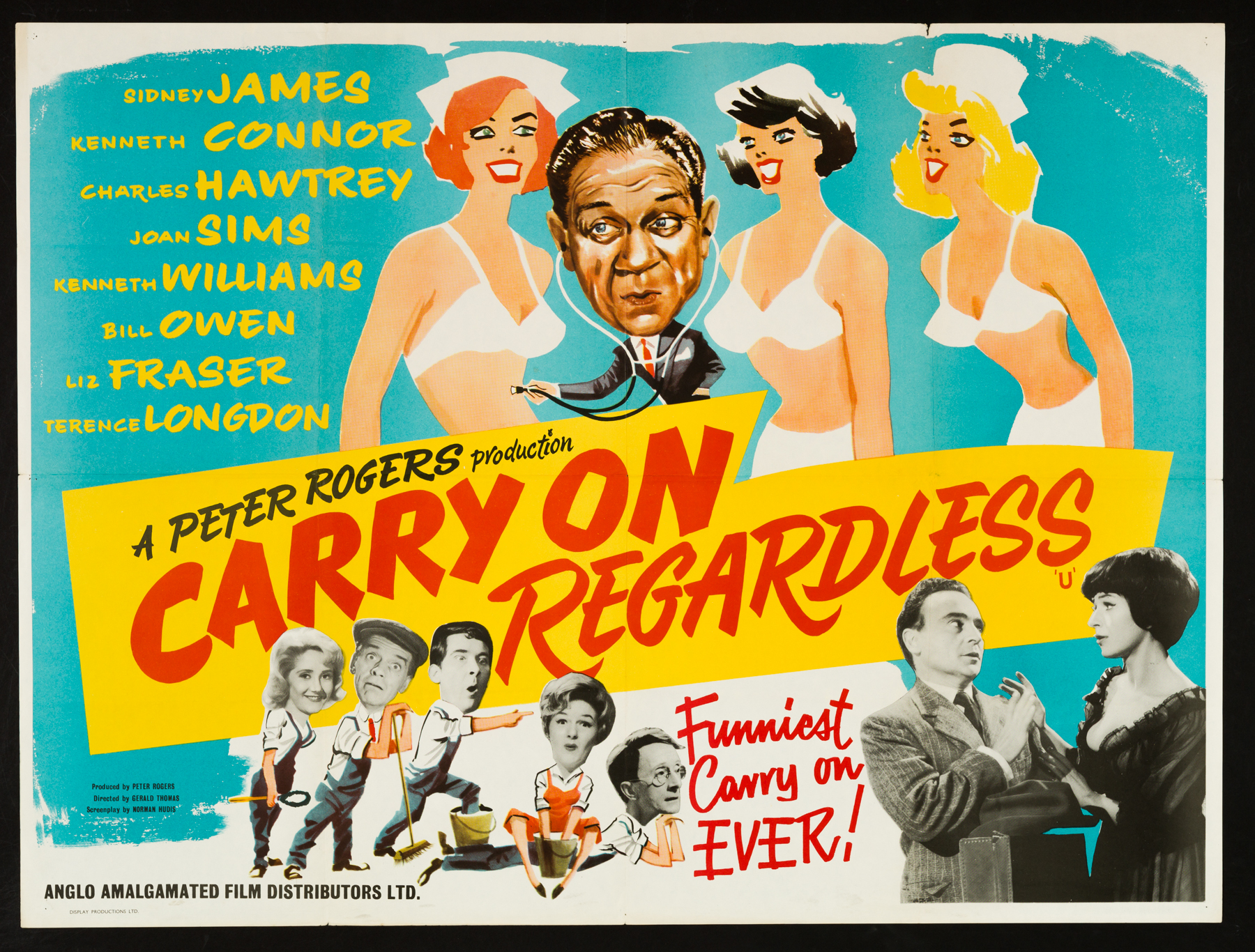 CARRY ON REGARDLESS (PG)
11am Film4
Starring: Sidney James, Kenneth Connor, Charles Hawtrey, Joan Sims, Kenneth Williams
Comedy
The Helping Hands agency employs some very strange people to perform some very strange jobs. Even the simplest of tasks get bungled by the incompetent but lovable staff. One of the better early Carry On films. Innuendo. Black and White.
CAT BALLOU (PG)
12noon Sony Movies Action
Starring: Jane Fonda, Lee Marvin
Western, Comedy
Cat(herine) Ballou's family farm is being threatened by the railroad. She sends for Kid Shelleen, finding him to be the drunkest gunfighter in the west. When her father is killed by the rail road magnate's gunman, she vows to fight on. Lee Marvin won an Oscar in this enjoyable western comedy. Mild comedic violence and sexual references.
BRIDGE TO TERABITHIA (PG)
12.30pm Sony Movies
Starring: Tyler Atfield, Josh Hutcherson, Erin Annis
Fantasy, drama, family
A preteen's life turns upside down when he befriends the new girl in school, and they imagine a whole new fantasy world to escape reality. Incredibly moving family drama. Scary scenes and emotional distress.
ADDAMS FAMILY VALUES (PG)
12.45pm 5*
Starring: Anjelica Huston, Raul Julia, Christopher Lloyd, Joan Cusack, Christina Ricci, Carol Kane
Comedy, fantasy
The Addams Family try to rescue their beloved Uncle Fester from his gold-digging new love, a black widow named Debbie. Entertaining sequel to the 1991 comedy. Mild fantasy violence and scary scenes.
SUNSHINE ON LEITH (PG)
12.50pm  Film4
Starring: George MacKay, Peter Mullan, Jason Flemyng, Jane Horrocks
Musical. drama
Two soldiers return home to Edinburgh to resume their romantic and family lives. Wonderful feel-good musical based on the songs of The Proclaimers. From Dexter Fletcher, the director of Rocketman. Mild language, violence and sex references.
THE RAILWAY CHILDREN (U)
1.20pm BBC2
Starring: Dinah Sheridan, Jenny Agutter, Sally Thomsett, Gary Warren, Bernard Cribbins
Drama
After the enforced absence of their father, three children move with their mother to Yorkshire, where during their adventures they attempt to discover the reason for his disappearance. Family favourite is an absolute delight. Scenes of characters in danger.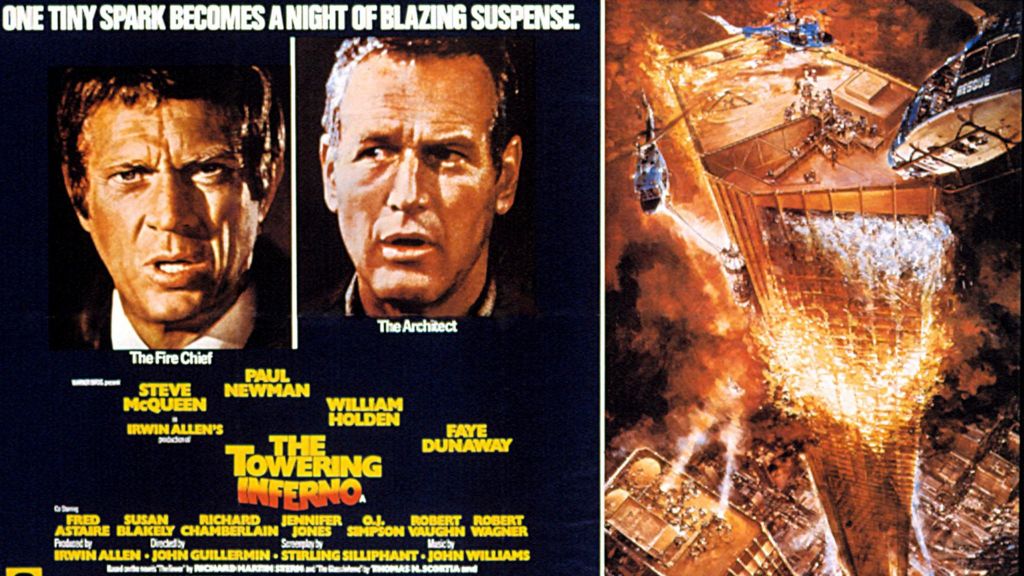 THE TOWERING INFERNO (15)
2.05pm ITV4
Starring: Steve McQueen, Paul Newman, William Holden, Faye Dunaway
Action, adventure, drama
At the opening party of a colossal, but poorly constructed, office building, a massive fire breaks out that threatens to destroy the tower and everyone in it. The granddaddy of disaster movies with an all-star cast and spectacular stunts and effects. Moderate violence and threat. May be edited for content.
THE BEST YEARS OF OUR LIVES (U)
2.30pm Sony Movies Classic
Starring: Myrna Loy, Fredric March, Dana Andrews
War, drama, romance
Three World War II veterans return home to small-town America to discover that they and their families have been irreparably changed. Epic drama that won seven Oscars. Mild violence and threat. Black and White.
ICE AGE 2: THE MELTDOWN (U)
2.55pm Film4
Starring: Ray Romano, John Leguizamo, Denis Leary, Queen Latifah
Animation, Adventure, Comedy
Manny, Sid, and Diego discover that the ice age is coming to an end, and join everybody for a journey to higher ground. On the trip, they discover that Manny, in fact, is not the last of the woolly mammoths. More animated adventures with the three mismatched friends. Mild adventure peril, language and innuendo.
THE 7TH VOYAGE OF SINBAD (U)
3pm Horror Channel
Starring: Kerwin Mathews, Kathryn Grant
Action, adventure, fantasy
When a princess is shrunken by an evil wizard, Sinbad must undertake a quest to an island of monsters to cure her and prevent a war. High adventure with effects by Ray Harryhausen. Violence and scary scenes.
THE ONE THAT GOT AWAY (U)
3.15pm Talking Pictures TV
Starring: Hardy Kruger, Michael Goodliffe
War, Adventure, Drama
A cocky German fighter pilot is shot down over England in 1940 and makes numerous attempts to escape to fight again. Solid war drama. Violence.
REAL STEEL (12)
4.30pm Sony Movies
Starring: Hugh Jackman, Evangeline Lilly, Kevin Durand
Drama, Action, sci-fi
In the near future, robot boxing is a top sport. A struggling ex-boxer feels he's found a champion in a discarded robot. Underrated sci-fi adventure with heart. Moderate language and violence.
CHICKEN RUN (U)
4.50pm ITV2
Starring: Jane Horricks, Mel Gibson
Animation, comedy, family
When a cockerel apparently flies into a chicken farm, the chickens see him as an opportunity to escape their evil owners. Hilarious spoof of The Great Escape. Mild language.
SPARTACUS (PG)
5.15pm ITV4
Starring: Kirk Douglas, Laurence Olivier, Jean Simmons, Peter Ustinov, Charles Laughton, Tony Curtis
Drama, Action, Adventure
The slave Spartacus leads a violent revolt against the decadent Roman Republic. Epic adventure from director Stanley Kubrick. Moderate violence and sexual references.
A KNIGHT'S TALE (PG)
5.20pm 5*
Starring: Heath Ledger, Mark Addy, Rufus Sewell, Paul Bettany
Action, Adventure, Romance, Comedy
After his master dies, a peasant squire, fueled by his desire for food and glory, creates a new identity for himself as a knight. Fun reimagination of the classic knight story with a modern soundtrack. mild violence, language, sex references and horror.
WHAT A CARVE UP! (U)
6.10m Sony Movies Classic
Starring: Sid James, Kenneth Connor, Shirley Eaton
Comedy, Horror
Ernie's uncle has just died but to claim his inheritance he must spend the night in the ancestral home with the rest of his relatives. Before long, the guests begin to drop dead. British comedy with two stars of the Carry On movies. Comedic horror moments. Black and white.
THE DESPERATE HOURS (PG)
6.15pm Talking Pictures TV
Starring: Humphrey Bogart, Fredric March
Crime, Thriller, Film-Noir
Three escaped convicts move in on and terrorise a suburban household. Gripping thriller with another great performance from Humphrey Bogart. Mild bad language and violence. Black and white.
JURASSIC WORLD (12)
6.35pm ITV2
Starring: Chris Pratt, Judy Greer, Vincent D'Onofrio, Bryce Dallas Howard
Science Fiction, Drama, Adventure
A new theme park, built on the original site of Jurassic Park, creates a genetically modified hybrid dinosaur, the Indominus Rex, which escapes containment and goes on a killing spree. Exciting adventure reboot. Moderate threat, occasional bloody moments, action violence.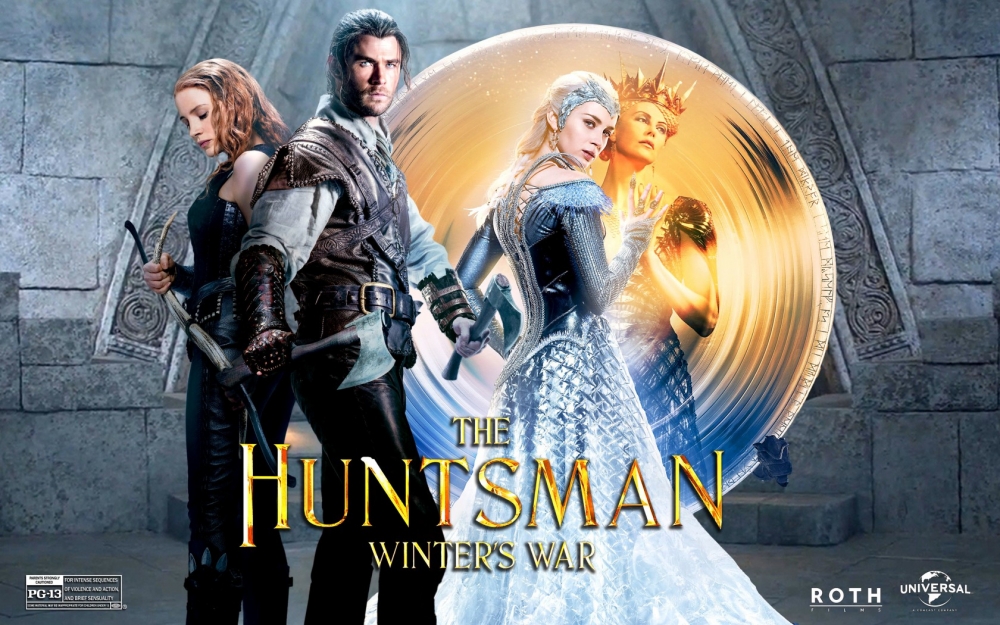 THE HUNTSMAN: WINTER'S WAR (12)
6.45pm Film4
Starring: Chris Hemsworth, Charlize Theron, Emily Blunt, Jessica Chastain
Adventure, fantasy
Eric and fellow warrior Sara, raised as members of ice Queen Freya's army, try to conceal their forbidden love as they fight to survive the wicked intentions of both Freya and her sister Ravenna.  Fantasy sequel to Snow White and the Huntsman. Violence and language.
ICE AGE (U)
7.25pm E4
Starring: John Leguizamo, Ray Romano
Animation, comedy adventure
Set during the Ice Age, a sabertooth tiger, a sloth, and a woolly mammoth find a lost human infant, and they try to return him to his tribe. The first and the best of the now far-too-long series. Mild peril.
HOW TO STEAL A MILLION (U)
8pm Sony Movies Classic
Starring: Audrey Hepburn, Peter O'Toole
Comedy, Crime, Romance
The daughter of an art forger teams up with a burglar to steal one of her father's forgeries and protect his secret. Classy comedy caper with two hugely cool leads. Very mild language.
THE HOUSE BUNNY (12)
8pm 5*
Starring: Anna Farris, Emma Stone, Kat Dennings
Comedy
After Playboy bunny Shelley is kicked out of the playboy mansion, she finds a job as the house mother for a sorority full of socially awkward girls. A guilty pleasure as this silly comedy manages to warm your heart. One use of strong language and moderate sex references.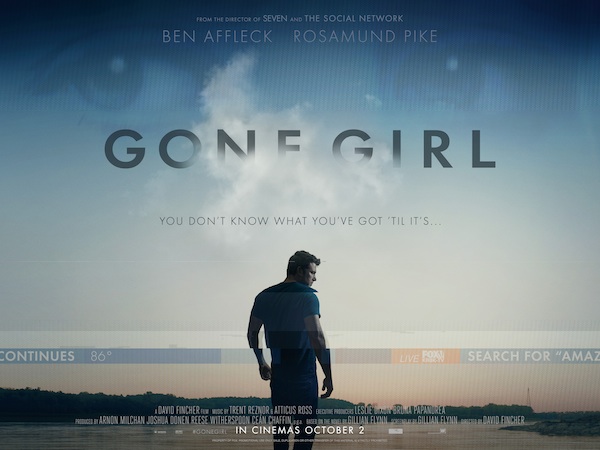 GONE GIRL (18)
9pm Channel 4
Starring: Ben Affleck, Rosamund Pike, Neil Patrick Harris, Tyler Perry
Thriller, Drama
With his wife's disappearance having become the focus of an intense media circus, a man sees the spotlight turned on him when it's suspected that he may not be innocent. Outstanding thriller from the director of Seven. Bloody violence, some strong sexual content/nudity, and language.
THE FRIENDS OF EDDIE COYLE (15)
9pm Talking Pictures TV
Starring: Robert Mitchum, Peter Boyle, Richard Jordan
Thriller, Drama, Crime
After his last crime has him looking at a long prison sentence for repeat offences, a low level Boston gangster decides to snitch on his friends to avoid jail time. Tough thriller from the director of Bullitt. Strong language and mild violence.
FAST AND FURIOUS 7 (12)
9pm ITV2
Starring: Vin Diesel, Paul Walker, Michelle Rodriguez, Tyrese Gibson, Ludacris, Jason Statham, Kurt Russell, Dwayne Johnson
Drama, Action
Deckard Shaw seeks revenge against Dominic Toretto and his family for his comatose brother. More high-octane action with a moving finale. Moderate violence, moderate bad language.
LET ME IN (15)
9pm Horror Channel
Starring: Kodi Smit McPhee, Chloe Mortez, Richard Jenkins
Horror, fantasy, drama
A bullied young boy befriends a young female vampire who lives in secrecy with her guardian. A decent remake of the horror, Let The Right One In. Strong bloody violence, horror and language.
HANNA (12)
9pm Sony Movies
Starring: Saoirse Ronan, Cate Blanchett, Eric Bana
Action, Drama, Thriller
A sixteen-year-old girl who was raised by her father to be the perfect assassin is dispatched on a mission across Europe, tracked by a ruthless intelligence agent and her operatives. Terrific action thriller with three great leads. Moderate violence and one use of strong language.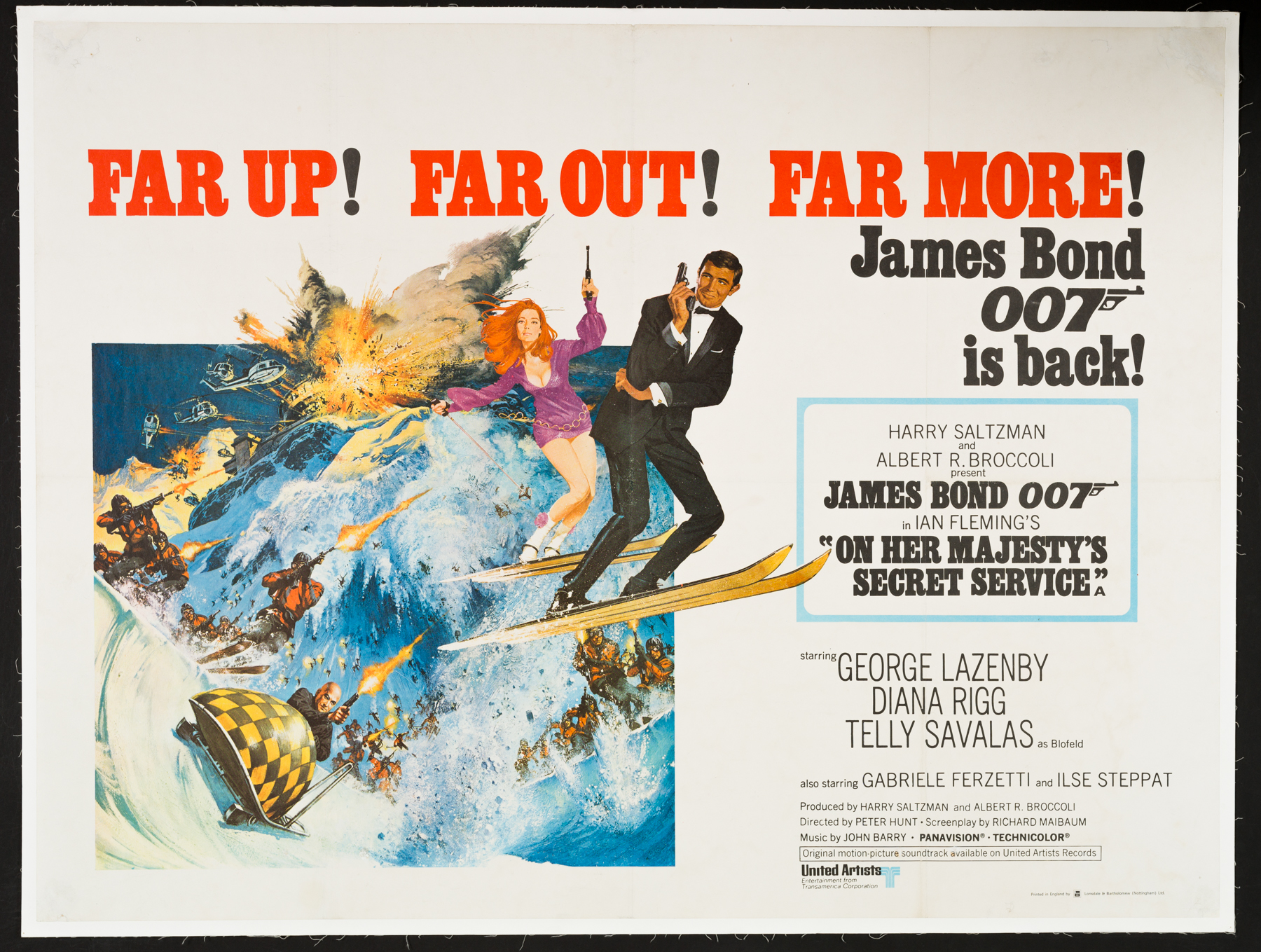 ON HER MAJESTY'S SECRET SERVICE (PG)
9pm ITV1
Starring: George Lazenby, Diana Rigg, Telly Savalas
Action, adventure, thriller
James Bond woos a mob boss' daughter and goes undercover to uncover the true reason for Ernst Stavro Blofeld's allergy research in the Swiss Alps involving beautiful women from around the world. George Lazenby's only outing as Bond. Moderate action violence and mild innuendo.
HAPPY DEATH DAY (15)
9pm Film4
Starring: Jessica Rothe, Israel Broussard, Ruby Modine
Thriller, Mystery, Horror
A college student must relive the day of her murder over and over again, in a loop that will end only when she discovers her killer's identity. Enjoyable Groundhog Day style horror. Strong threat, violence, sex references.
APOCALYPSE NOW (15)
9.30pm BBC2
Starring: Marlon Brando, Robert Duvall, Martin Sheen
War, Drama, Action
A U.S. Army officer serving in Vietnam is tasked with assassinating a renegade Special Forces Colonel who sees himself as a god. Classic Vietnam war movie. Strong bloody violence, gore, language.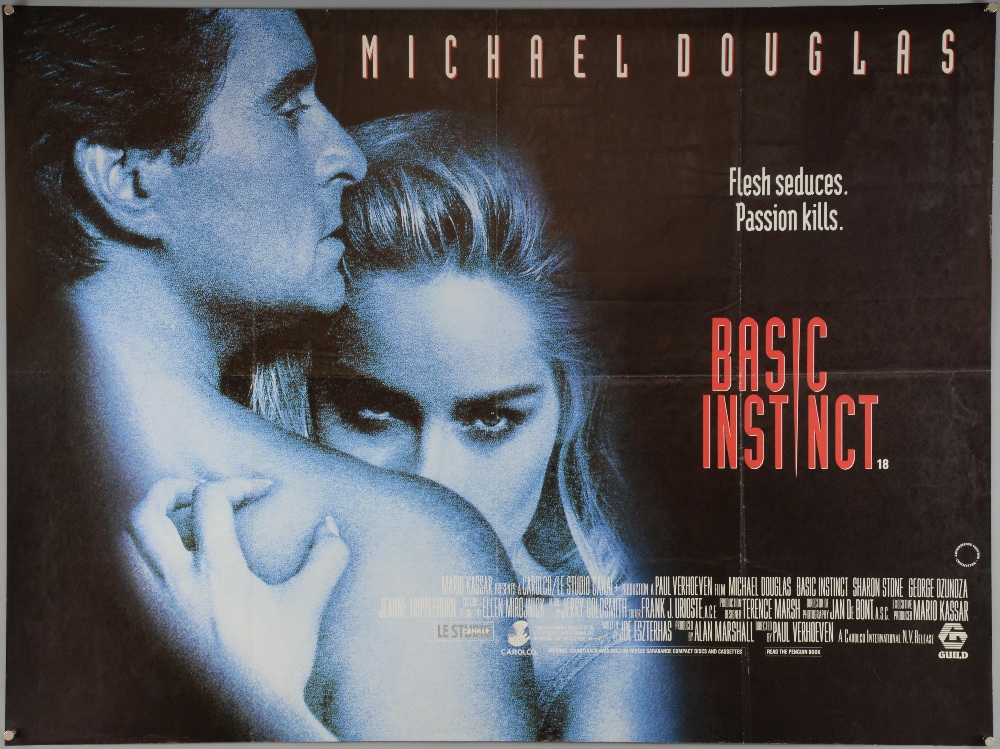 BASIC INSTINCT (18)
10pm 5*
Starring: Michael Douglas, Sharon Stone
Thriller
A violent police detective investigates a brutal murder that might involve a manipulative and seductive novelist. Infamous 90s thriller that made Sharon Stone a star. Strong language, sex and violence. Some scenes may be distressing.
SHAMPOO (18)
10.30pm Talking Pictures TV
Starring: Warren Beatty, Julie Christie, Goldie Hawn
Comedy, drama
A sexy male hairdresser that does more than just hair, concerned only with who is "doing" whom and the superficial appearances of the upper class of Beverly Hills set against election day for the 1968 Presidential election. Biting sexy satire. Language, sex, sexual references and nudity.
RIDDICK (12)
10.55pm ITV4
Starring: Vin Diesel, Karl Urban, Katee Sackhoff
Science Fiction, Action
Left for dead on a sun-scorched planet, Riddick finds himself up against an alien race of predators. Activating an emergency beacon alerts two ships: one carrying a new breed of mercenary, the other captained by a man from Riddick's past. Vin Diesel returns to his Pitch Black roots with this third outing. Strong bloody violence and strong language.
TOM JONES (12)
12.40am Sony Movies Classic
Starring: Albert Finney, Susannah York, Hugh Griffith, Edith Evans
Drama, Comedy
The romantic and chivalrous adventures of adopted bastard Tom Jones in 18th-century England. Oscar-winning costume drama based on Henry Fielding's classic novel. Moderate sex references, violence, language.
SPIKE ISLAND (15)
12.50am BBC1
Starring: Elliott Tittensor, Nico Mirallegro, Jordan Murphy, Adam Long, Oliver Heald, Emilia Clarke
Comedy, Drama, Music
Five teenage friends will stop at nothing to attend a concert by their favourite band, The Stone Roses. Really entertaining British comedy-drama with a superb soundtrack. Very strong language, strong sex references and drug use.
BRAWL IN CELL BLOCK 99 (18)
12.55am Channel 4
Starring: Vince Vaughn, Don Johnson
Drama, Thriller, Crime
A former boxer-turned-drug runner lands in a prison battleground after a deal gets deadly. Incredibly brutal prison drama with a very different role for Vince Vaughn. Strong bloody violence, injury detail.
NIGHT OF THE LIVING DEAD (18)
12.55am Horror Channel
Starring: Tony Todd, Patricia Tallman
Horror
One woman escapes the frightening zombies to take refuge with others in a farmhouse, as every cadaver for miles around hungers for their flesh. Will they make it through the night…that the dead came back to life? Gorier update of George A. Romero horror classic. Strong bloody violence.
WILD TALES (15)
1.15am Film4
Starring: Liliana Ackerman, Luis Manuel Altamirano García
Drama, Comedy
Six short stories that explore the extremities of human behaviour involving people in distress. Black comedy with six terrific stories. Love this film! Strong bloody violence, sex, strong language.