Morning!
Firstly, congratulations to Arsenal for winning the FA Cup yesterday. Today, we have nice weather, the British Grand Prix part 1 and loads of movies, as seems the norm on a Sunday. Here come the recommendations.
Stay safe, look after yourself and Happy Sunday!
AMAZON PRIME
THE PRODUCERS (12)
Starring: Nathan Lane, Matthew Broderick, Uma Thurman, Will Ferrell
Musical, Comedy
After putting together another Broadway flop, down-on-his-luck Producer Max Bialystock teams up with timid accountant Leo Bloom in a get-rich-quick scheme to put on the world's worst show. Big-screen version of the hit musical based on Mel Brooks' 1967 classic comedy. moderate language and sex references.
LOCKE (15)
Starring: Tom Hardy, Ruth Wilson, Andrew Scott, Olivia Colman
Drama
Ivan Locke, a dedicated family man and successful construction manager, receives a phone call on the eve of the biggest challenge of his career that sets in motion a series of events that threaten his carefully cultivated existence. Tremendous one-man show with Tom Hardy on cracking form. Very strong language.
NETFLIX
AMERICAN HISTORY X (18)
Starring: Edward Norton, Edward Furlong, Beverly D'Angelo
Drama
A former neo-nazi skinhead tries to prevent his younger brother from going down the same wrong path that he did. Powerful and shocking drama that will stay with you long after the film is over. Strong language and violence, and a scene of sexual violence. THE CALL (15)
Starring: Halle Berry, Abigail Breslin, Morris Chestnut
Thriller, Drama, Crime
When a veteran 911 operator takes a life-altering call from a teenage girl who has just been abducted, she realises that she must confront a killer from her past in order to save the girl's life. Decent small-scale thriller. Strong language, bloody violence and sustained threat.
NOW TV/SKY CINEMA
THE BLIND SIDE (12)
Starring: Sandra Bullock, Tim McGraw, Kathy Bates, Quinton Aaron
Biopic, Drama, Sport
The story of Michael Oher, a homeless and traumatised boy who became an All-American football player and first-round NFL draft pick with the help of a caring woman and her family. Sandra Bullock won an Oscar in this touching drama. Infrequent moderate violence, language and sex references.
SUDDEN IMPACT (18)
Starring: Clint Eastwood, Sandra Locke
Action, Thriller
A rape victim is exacting revenge on her aggressors in a small town outside San Francisco. "Dirty" Harry Callahan, on suspension for angering his superiors (again), is assigned to the case. Dirty Harry is back as tough as ever and with that catchphrase.  Brutal violence, sexuality/brief nudity, and language.
MOVIES ON TERRESTRIAL TV
KUBO AND THE TWO STRINGS (PG)
10.55am E4
Starring: Art Parkinson, Charlize Theron, Ralph Fiennes
Animation, adventure, drama
Animated fantasy about a gifted boy who embarks on a magical quest, accompanied by a maternal monkey and a samurai beetle. Magical and amazing stop-motion animation. Mild fantasy violence, scary scenes.
THE THIRTY-NINE STEPS (PG)
11am Film4
Starring: Robert Powell, David Warner, John Mills
Crime, Thriller, Adventure
In March 1914, a mining engineer named Richard Hannay tries to prevent Prussian Agents from executing a political assassination designed to trigger World War I. Rip-roaring adventure in this second screen version of the classic story. Mild violence.
THE BRINK'S JOB (PG)
11.10am Talking Pictures TV
Starring: Peter Falk, Peter Boyle, Allen Garfield, Warren Oates, Gena Rowlands
Comedy, Crime, Drama
A fictional retelling of the infamous Brink's Company robbery in Boston, which took place on January 17th, 1950, with a score of $2.700.000, and cost the American taxpayers $29.000.000 to apprehend the culprits with only $58.000 recovered. Crime caper from the director of The Exorcist. Mild language and violence.
A MAN FOR ALL SEASONS (U)
11.55am Sony Movies Classic
Starring: Paul Scofield, Wendy Hiller, Robert Shaw
Biopic, drama
The story of Sir Thomas More, who stood up to King Henry VIII when the King rejected the Roman Catholic Church to obtain a divorce and remarry. Oscar-winning historical drama.
NIGHT AT THE MUSEUM 2 (PG)
1.10pm Film4
Starring: Ben Stiller, Robin Williams, Hank Azaria, Ricky Gervais, Steve Coogan, Owen Wilson, Amy Adams
Comedy, Adventure, Fantasy
Security guard Larry Daley infiltrates the Smithsonian Institution in order to rescue Jedediah and Octavius, who have been shipped to the museum by mistake. Fun sequel the 2006 hit. Mild comic violence and scary moments.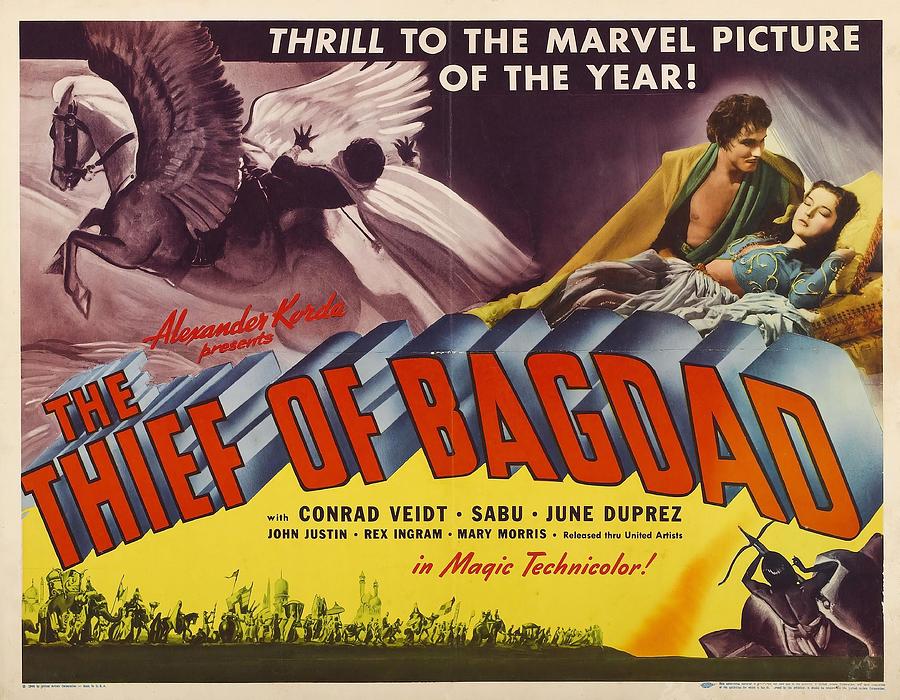 THE THIEF OF BAGDAD (U)
1.15pm Talking Pictures TV
Starring: Sabu, Conrad Veidt, John Justin
Adventure, fantasy, family
After being tricked and cast out of Bagdad by the evil Jaffar, King Ahmad joins forces with a thief named Abu to reclaim his throne, the city, and the Princess he loves. Classic telling of the famous story. Mild language and violence.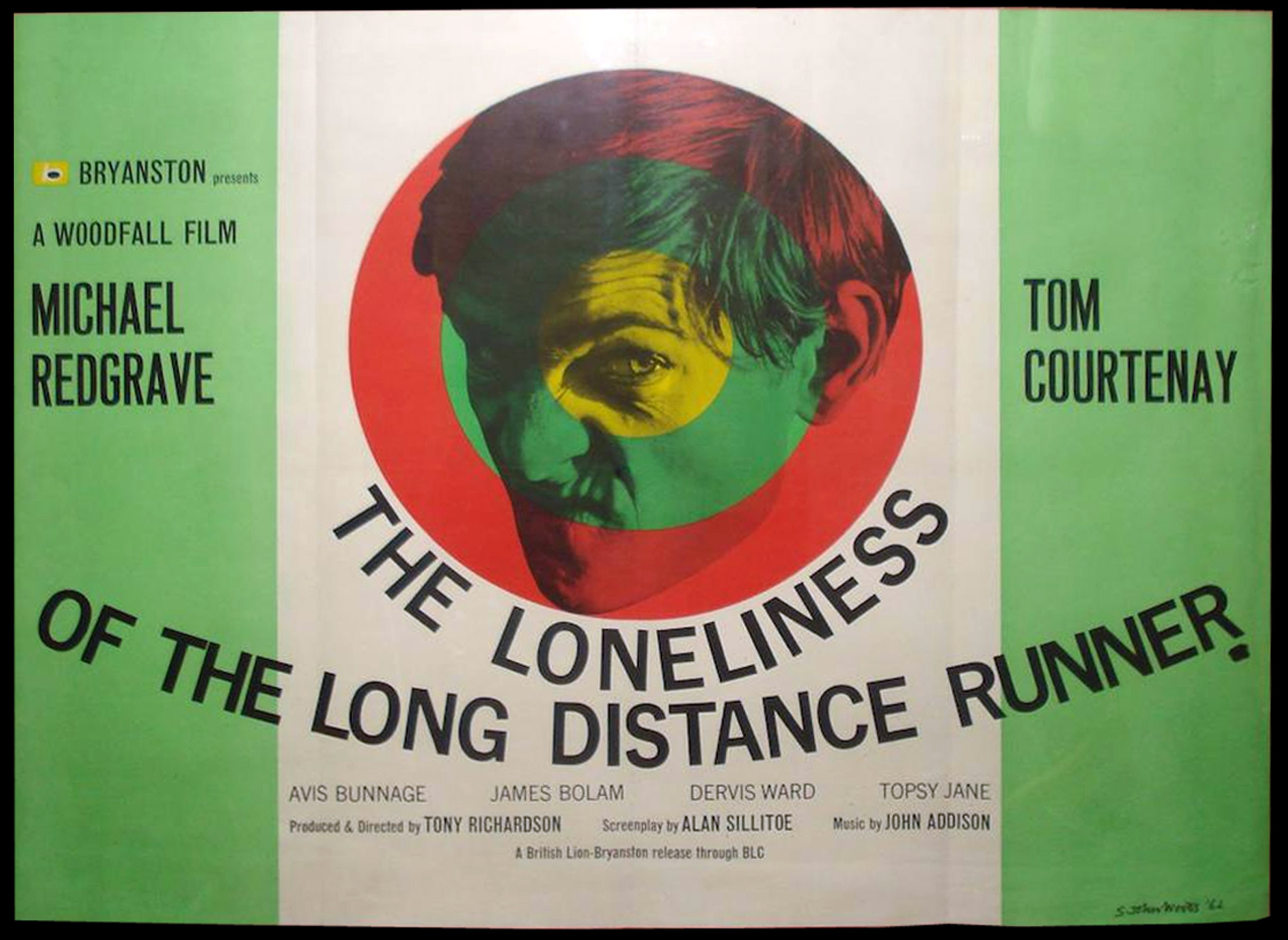 THE LONELINESS OF THE LONG DISTANCE RUNNER (12)
2.20pm Sony Movie Classic
Starring: Tom Courtenay, Michael Redgrave, James Bolam
Drama, sport
A juvenile offender (Sir Tom Courtenay) at a tough reform school impresses its Governor (Sir Michael Redgrave) with his running ability and is encouraged to compete in an upcoming race, but faces ridicule from his peers. Classic British drama. Sexual content. Black and White.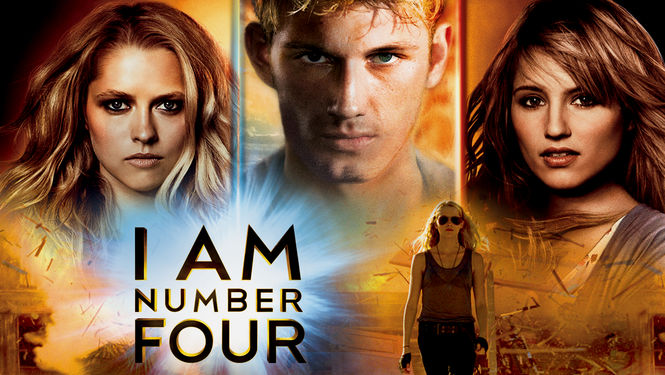 I AM NUMBER FOUR (12)
2.20pm Sony Movies
Starring: Alex Pettyfer, Timothy Olyphant, Dianna Agron, Teresa Palmer
Science Fiction, Action
Aliens and their Guardians are hiding on Earth from intergalactic bounty hunters. They can only be killed in numerical order, and Number Four is next on the list. This is his story. Decent sci-fi adventure. Moderate fantasy violence and threat.
DR SEUSS' THE LORAX (U)
2.55pm ITV2
Starring: Danny DeVito, Zac Efron, Taylor Swift, Betty White
Animation, Comedy
A 12-year-old boy searches for the one thing that will enable him to win the affection of the girl of his dreams. To find it he must discover the story of the Lorax, the grumpy yet charming creature who fights to protect his world. Animated fun from the team behind Despicable Me.
THE CORE (12)
3.20pm Film4
Starring: Hilary Swank, Aaron Eckhart, Tcheky Karyo, Stanley Tucci
Science Fiction, Action, Fantasy
The only way to save Earth from catastrophe is to drill down to the core and set it spinning again. A good cast in a silly sci-fi disaster movie. One use of strong language and frequent moderate threat.
THE BLUE MAX (PG)
3.45pm Sony Movies Action
Starring: George Peppard, James Mason, Ursula Andress
War, Action, Drama
A young pilot in the German air force of 1918, disliked as lower-class and unchivalrous, tries ambitiously to earn the medal offered for 20 kills. Exciting war drama. Mild violence.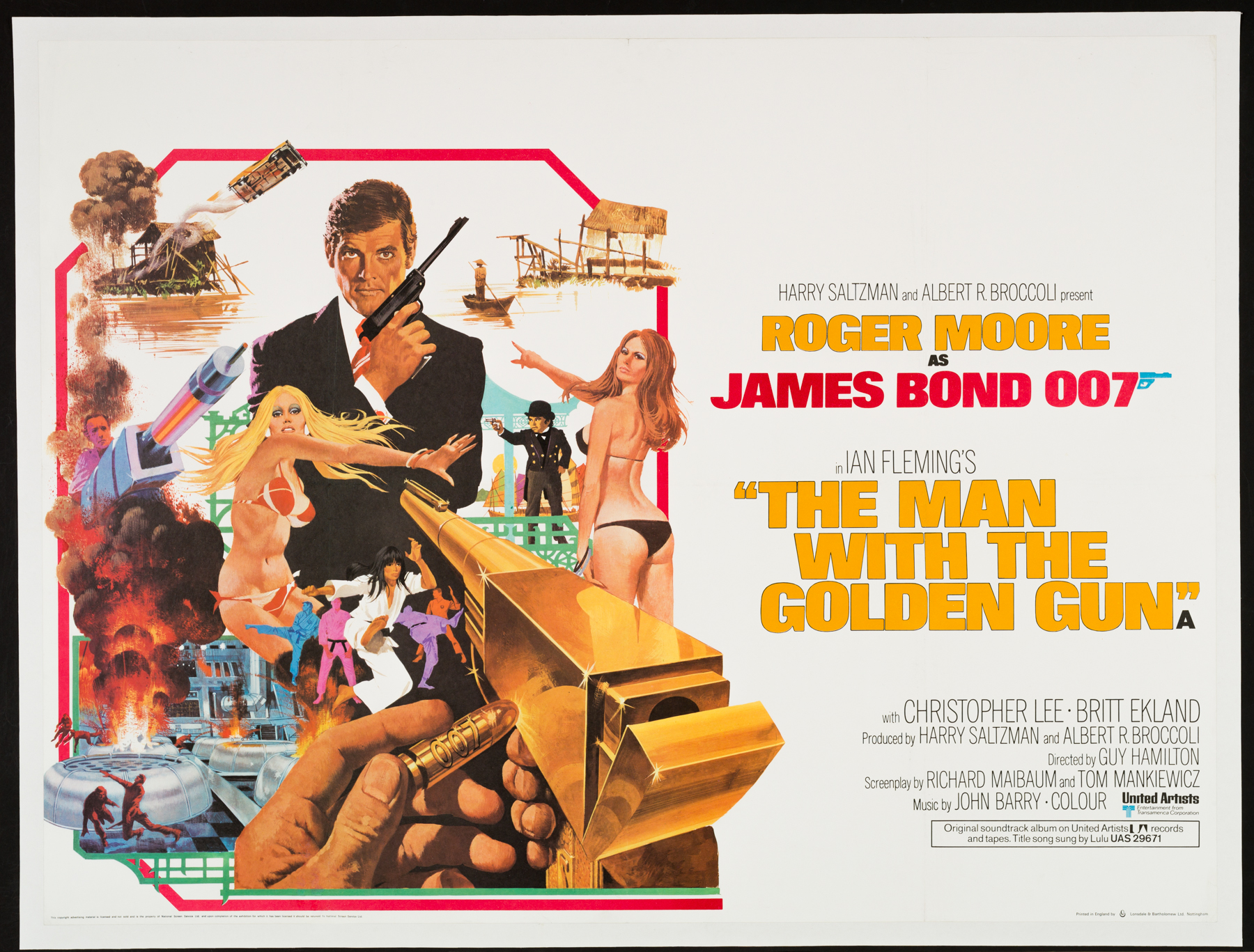 THE MAN WITH THE GOLDEN GUN (PG)
4pm ITV1
Starring: Roger Moore, Christopher Lee, Britt Ekland
Action, adventure, thriller
James Bond is targeted by the world's most expensive assassin, while he attempts to recover sensitive solar cell technology that is being sold to the highest bidder. Second Bond outing for Roger Moore. Moderate violence and sexual references.
WAR HORSE (12)
4.20pm BBC1
Starring: Emily Watson, Jeremy Irvine, Peter Mullan, Tom Hiddleston, Benedict Cumberbatch, David Thewlis
War, Drama
Young Albert enlists to serve in World War I after his beloved horse is sold to the cavalry. Albert's hopeful journey takes him out of England and to the front lines as the war rages on. Steven Spielberg's epic adaptation. Infrequent moderate battle violence. May be edited for content.
THE RUNNING MAN (PG)
4.30pm Sony Movies Classic
Starring: Laurence Harvey, Lee Remick, Alan Bates
Thriller
An Englishman with a grudge against an insurance company for a disallowed claim fakes his own death, but is soon pursued by an insurance investigator. Carol Reed's tense thriller. Mild violence, threat, sex references, language.
MINIONS (U)
4.45pm ITV2
Starring: Sandra Bullock, Jon Hamm
Animated, comedy, adventure
Minions Stuart, Kevin, and Bob are recruited by Scarlet Overkill, a supervillain who, alongside her inventor husband Herb, hatches a plot to take over the world. Madcap animation comedy. Mild comic violence and rude toilet humour.
HOWARDS END (PG)
6.05pm Film4
Starring: Anthony Hopkins, Vanessa Redgrave, Helena Bonham Carter, Emma Thompson
Drama, romance
A businessman thwarts his wife's bequest of an estate to another woman. Beautifully acted and handsomely looking period drama. Mild sex references, infrequent mild violence.
JURASSIC WORLD: FALLEN KINGDOM (12)
6.30pm ITV2
Starring: Chris Pratt, Bryce Dallas Howard, Ted Levine, Rafe Spall, Toby Jones
Science Fiction, Drama, Adventure
When the island's dormant volcano begins roaring to life, Owen and Claire mount a campaign to rescue the remaining dinosaurs from this extinction-level event. A film that starts spectacularly but lessens by the end. Still fun. Moderate threat, occasional bloody moments, action violence.
AN AFFAIR TO REMEMBER (U)
6.40pm Sony Movies Classic
Starring: Cary Grant, Deborah Kerr
Romance, Drama
A couple falls in love and agrees to meet in six months at the Empire State Building – but will it happen? Classic love story that inspired Sleepless In Seattle.
THE ADVENTURES OF TINTIN – THE SECRET OF THE UNICORN (PG)
6.50pm E4
Starring: Daniel Craig, Jamie Bell, Simon Pegg, Nick Frost, Andy Serkis
Action, adventure, animation
Intrepid reporter Tintin and Captain Haddock set off on a treasure hunt for a sunken ship commanded by Haddock's ancestor. Much underrated Steven Spielberg body motion animation. Adventure action violence.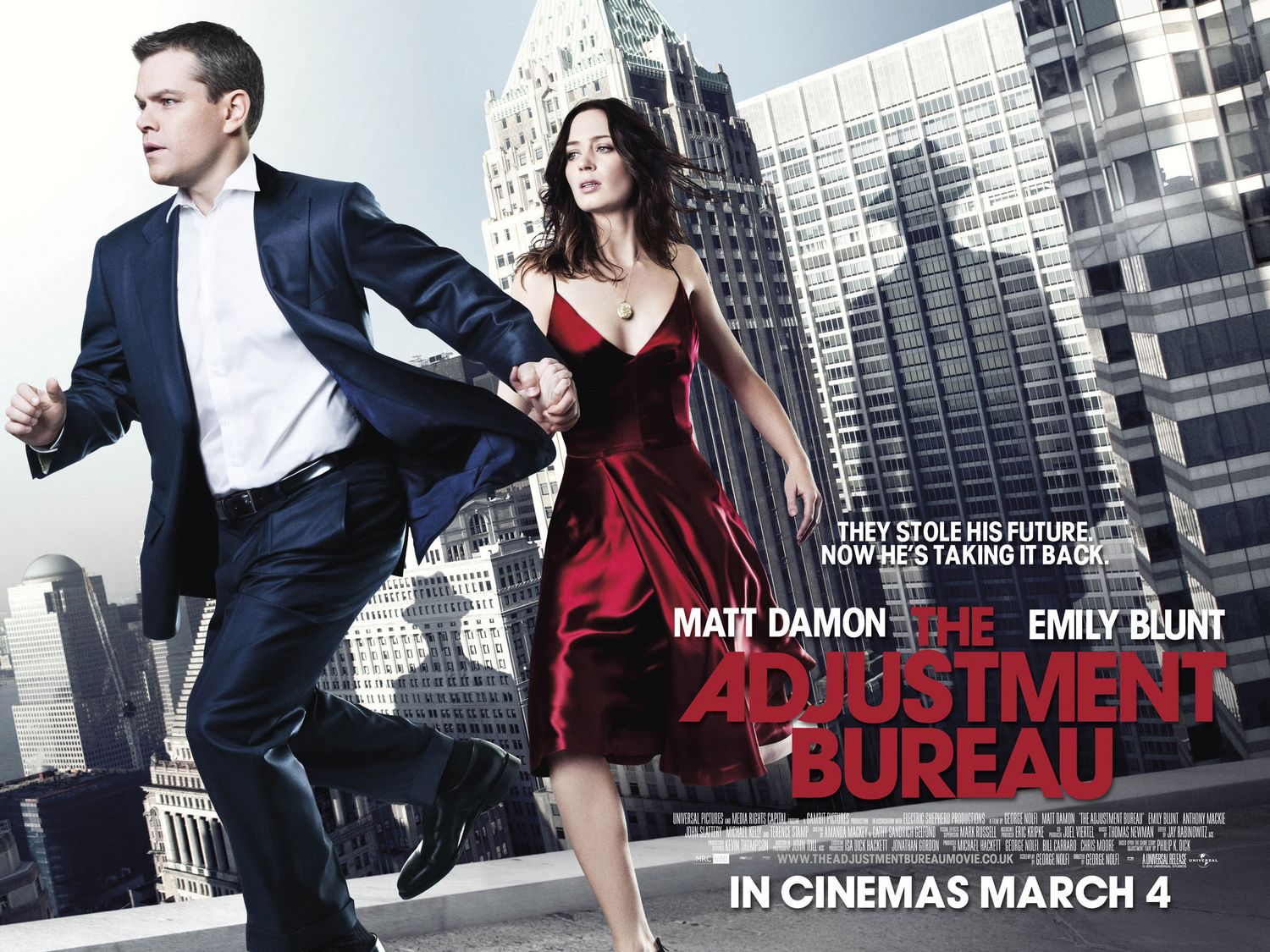 THE ADJUSTMENT BUREAU (12)
6.50pm Sony Movies
Starring: Matt Damon, Emily Blunt, Terence Stamp
Thriller, Sci-Fi, Romance
The affair between a politician and a contemporary dancer is affected by mysterious forces keeping the lovers apart. A decent sci-fi thriller. Infrequent strong language, violence and a discreet sex scene.
ON THE DOUBLE (PG)
7.10pm Talking Pictures TV
Starring: Danny Kaye, Dana Wynter, Wilfrid Hyde-White, Diana Dors, Margaret Rutherford
Comedy
At the time of the Invasion of Normandy, an American soldier is asked to impersonate a British General in order to confuse the Nazi spies and assassins in London. Crazy comedy with Danny Kaye.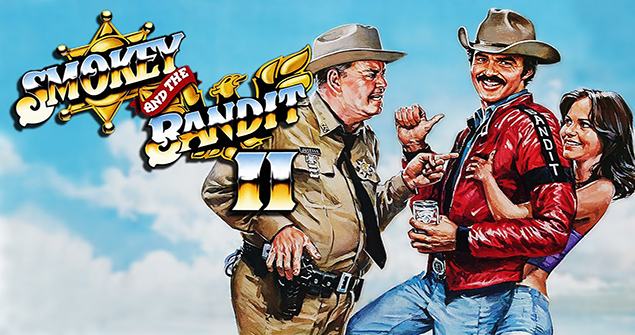 SMOKEY AND THE BANDIT II (PG)
8.05pm ITV4
Starring: Burt Reynolds, Jackie Gleason, Jerry Reed, Dom DeLuise, Sally Field
Comedy, adventure, action
The Bandit goes on another cross-country run, transporting an elephant from Florida to Texas. And, once again, Sheriff Buford T. Justice is on his tail. More car chases and comedy action from Burt Reynolds and the gang. Violence, language, sexual content. May be edited for content.
AMERICAN GRAFFITI (12)
9pm Sony Movies Classic
Starring: Richard Dreyfuss, Ronny Howard, Paul Le Mat
Comedy, drama
A couple of high school grads spend one final night cruising the strip with their buddies before they go off to college. Classic slice of Americana from George (Star Wars) Lucas. Moderate sex references, language.
THE HUNGER GAMES (15)
9pm 5*
Starring: Jennifer Lawrence, Josh Hutcherson, Liam Hemsworth
Action, adventure, sci-fi
Katniss Everdeen voluntarily takes her younger sister's place in the Hunger Games: a televised competition in which two teenagers from each of the twelve Districts of Panem are chosen at random to fight to the death. First of the popular YA dystopian drama. Strong violence, language and threat.
X-MEN: APOCALYPSE (12)
9pm Channel 4
Starring: Michael Fassbender, Oscar Isaac, James McAvoy, Jennifer Lawrence, Nicholas Hoult, Rose Byrne, Tye Sheridan, Sophie Turner, Olivia Munn
Science Fiction, Drama, Action
In the 1980s the X-Men must defeat an ancient all-powerful mutant, En Sabah Nur, who intends to thrive through bringing destruction to the world. Great special effects in a routine X-Men movie. Moderate violence, threat, bloody images, infrequent strong language.
THE AMERICAN (15)
9pm Sony Movies
Starring: George Clooney, Irina Björklund, Lars Hjelm
Thriller, Drama, Crime
An assassin hides out in Italy for one last assignment. Tense, slow-burning thriller. Strong sex, language and one gory image.
THE FAMILY WAY (12)
10pm Talking Pictures TV
Starring: Hayley Mills, Hywel Bennett, John Mills
Drama, Comedy
Compassionate look at the troubles of two young newlyweds, whose marriage has yet to be consummated. Comedy-drama from the 60s with a powerful ending. Moderate sex references, language, violence.
METRO (18)
10.10pm ITV4
Starring: Eddie Murphy, Michael Rapaport, Michael Wincott
Action, Comedy, Thriller
A Hostage Negotiator teams up with a Sharpshooter to bring down a dangerous jewel thief. Eddie Murphy stars in this fast-paced action comedy. Strong violence and language.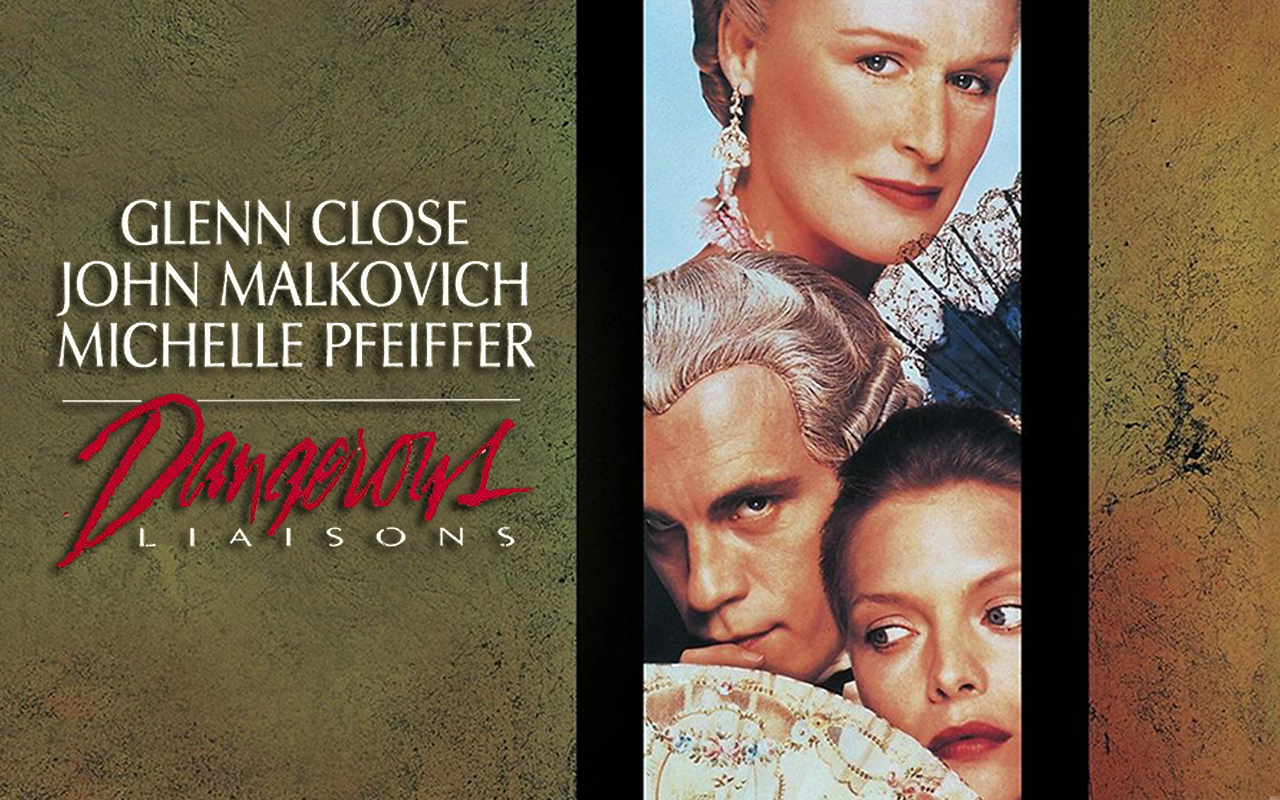 DANGEROUS LIAISONS (15)
10.30pm BBC1
Starring: Glenn Close, John Malkovich, Michelle Pfeiffer, Swoosie Kurtz, Keanu Reeves
Drama, Romance
A scheming widow and her manipulative ex-lover make a bet regarding the corruption of a recently married woman. Beautiful looking costume drama with some tasty wicked performances. Strong sex, nudity, sexual assault.
SERENA (15)
11.15pm Film4
Starring: Bradley Cooper, Jennifer Lawrence, Rhys Ifans, Toby Jones
Drama, Romance
In Depression-era North Carolina, the future of George Pemberton's timber empire becomes complicated when he marries Serena. Two well-balanced performances from the leads brings this drama home. Strong violence, sex, injury detail.
FATHOM (U)
12.15am Talking Pictures TV
Starring: Anthony Franciosa, Raquel Welch, Ronald Fraser
Adventure, Comedy
In Spain, an American skydiver is recruited by Western intelligence agents to recover a lost atomic bomb detonator from hostile foreign agents. Silly but enjoyable 60s adventure. Mild language, threat, violence and innuendo.
RAW (18)
1.45am Channel 4
Starring: Garance Marillier, Ella Rumpf
Horror, Drama
A young woman, studying to be a vet, develops a craving for human flesh. Shocking but brilliant horror film. Unmissable. Aberrant behaviour, bloody and grisly images, strong sexuality, nudity, language and drug use. Subtitled.
ONLY YOU (PG)
1.10am Sony Movies Classic
Starring: Marisa Tomei, Robert Downey Jr., Bonnie Hunt
Comedy, Romance
As a teen, Faith was told that her destiny is a man named Damon Bradley. Years later – Faith is about to marry another man – a Damon Bradley calls to wish them all the best. Faith blows off the wedding and follows Damon to Italy. Likeable if predictable romantic comedy. Some mild sensuality and language.
LOVE, ROSIE (15)
1.25am Film4
Starring: Sam Claflin, Lily Collins, Tamsin Egerton
Romance, Drama, Comedy
Rosie and Alex have been best friends since they were 5, so they couldn't possibly be right for one another…or could they? When it comes to love, life and making the right choices, these two are their own worst enemies. A reasonable romantic comedy. Strong language, sex references.
TALES THAT WITNESS MADNESS (18_
2.30am Horror Channel
Starring: Kim Novak, Georgia Brown, Joan Collins, Jack Hawkins, Donald Houston, Donald Pleasence
Horror
A psychiatrist tells stories of four special cases to a colleague. British anthology horror from Amicus. Horror violence, brief nudity, intense scenes.