Morning!
Another Monday which, while pleasant, isn't as warm as it was at the weekend. If you are over 50, we could be expected to shield so to help you through this, here are today's recommendations to pass the time away.
Stay safe, look after yourself and Happy Monday!
AMAZON PRIME
PARENTS (18)
Starring: Randy Quaid, Mary Beth Hurt
Comedy, Horror
A young boy living in 1950s suburbia suspects his parents are cannibalistic murderers. Deliciously camp comedy-horror. Strong violence, gory images.
BEAUTIFUL CREATURES (12)
Starring: Emmy Rossum, Jeremy Irons, Emma Thompson, Alice Englert, Viola Davis, Alden Ehrenreich
Fantasy, Drama
Ethan Wate longs to escape his small southern town. He meets a mysterious new girl, Lena Duchannes. Together, they uncover dark secrets about their respective families, their history, and their town. Underrated fantasy with a strong cast. Moderate language and threat.
NETFLIX
THE PEANUT BUTTER FALCON (12)
Starring:  Shia LaBeouf, Dakota Johnson, Zack Gottsagen, John Hawkes
Comedy, Drama
Zak, a young man with Down syndrome, runs away from the nursing home where he lives to chase his dream of becoming a professional wrestler by attending the wrestling school The Salt Water Redneck. Through circumstances beyond their control Tyler, a small-time outlaw on the run, becomes Zak's unlikely coach and ally. Feel-good treat that is worth tracking down. Moderate violence, threat, discrimination, infrequent strong language.
OUT OF SIGHT (15)
Starring: George Clooney, Jebbifer Lopez
Comedy, Thriller
A career bank robber breaks out of jail, and shares a moment of mutual attraction with a U.S. Marshal he has kidnapped. Terrific Steven Soderbergh thriller. Strong language, violence and sexual references.
NOW TV/SKY CINEMA
GLORY (15)
Starring: Matthew Broderick, Denzel Washington, Cary Elwes, Morgan Freeman
War, Drama
Robert Gould Shaw leads the U.S. Civil War's first all-black volunteer company, fighting prejudices from both his own Union Army, and the Confederates. Epic war drama with an Oscar-winning performance from Denzel Washington. Strong language and violence.
FLASHDANCE (15)
Starring: Jennifer Beals, Michael Nouri
Drama, Romance, Music
A Pittsburgh woman with two jobs as a welder and an exotic dancer wants to get into ballet school. Now iconic 80s dance movie. Language, Sensuality and Brief Nudity.
MOVIES ON TERRESTRIAL TV
FANTASTIC VOYAGE (U)
11am Film4
Starring: Stephen Boyd, Raquel Welch, Edmond O'Brien, Donald Pleasence
Sci-fi, adventure
A scientist is nearly assassinated. In order to save him, a submarine is shrunken to microscopic size and injected into his bloodstream with a small crew. Problems arise almost as soon as they enter the bloodstream. Classic sci-fi adventure. Mild violence and language.
AS YOUNG AS YOU FEEL (U)
11.15am Talking Pictures TV
Starring: Monty Wooley, Thelma Ritter, Marilyn Monroe
Comedy
A 65-year-old printer hatches an elaborate scheme to avoid forced retirement. Delightful comedy with a young Marilyn Monroe. Black and white.
LORD JIM (PG)
11.20am Sony Movies Classic
Starring: Peter O'Toole, James Mason, Eli Wallach
Adventure, drama, romance
After being discredited as a coward, a 19th-century seaman (Peter O'Toole) lives for only one purpose: to redeem himself. Based on Joseph Conrad's novel written in 1900, this has another solid performance from Peter O'Toole. Mild violence and sex references.
ANIMAL FARM (U)
1.05pm Film4
Starring: Gordon Heath, Maurice Denham
Animation, drama
A successful farmyard revolution by the resident animals vs. the farmer goes horribly wrong as the victors create a new tyranny among themselves. Animated version of George Orwell classic novel. Very mild violence and intense moments.
COPACABANA (U)
2.30pm Talking Pictures TV
Starring: Groucho Marx, Carmen Miranda
Comedy, musical
An agent has his only client pose as both a French chanteuse and Brazilian bombshell to fool a nightclub owner. Bright musical comedy with a solo effort of Groucho Marx. Black and white.
THE SECRET LIFE OF WALTER MITTY (PG)
2.35pm Film4
Starring: Ben Stiller, Kristen Wiig, Sean Penn
Drama, Comedy, Adventure, Fantasy
When both he and a colleague are about to lose their job, Walter takes action by embarking on an adventure more extraordinary than anything he could have ever imagined. Fun adventure directed by Ben Stiller. Moderate violence, mild language and sex references.
BREAKER MORANT (PG)
2.55pm Sony Movies Action
Starring: Edward Woodward, Jack Thompson, John Waters, Bryan Brown
Drama, war
Three Australian lieutenants are court-martialed for executing prisoners as a way of deflecting attention from war crimes committed by their superior officers. Impressively acted Australian drama. Mild violence and sexual references.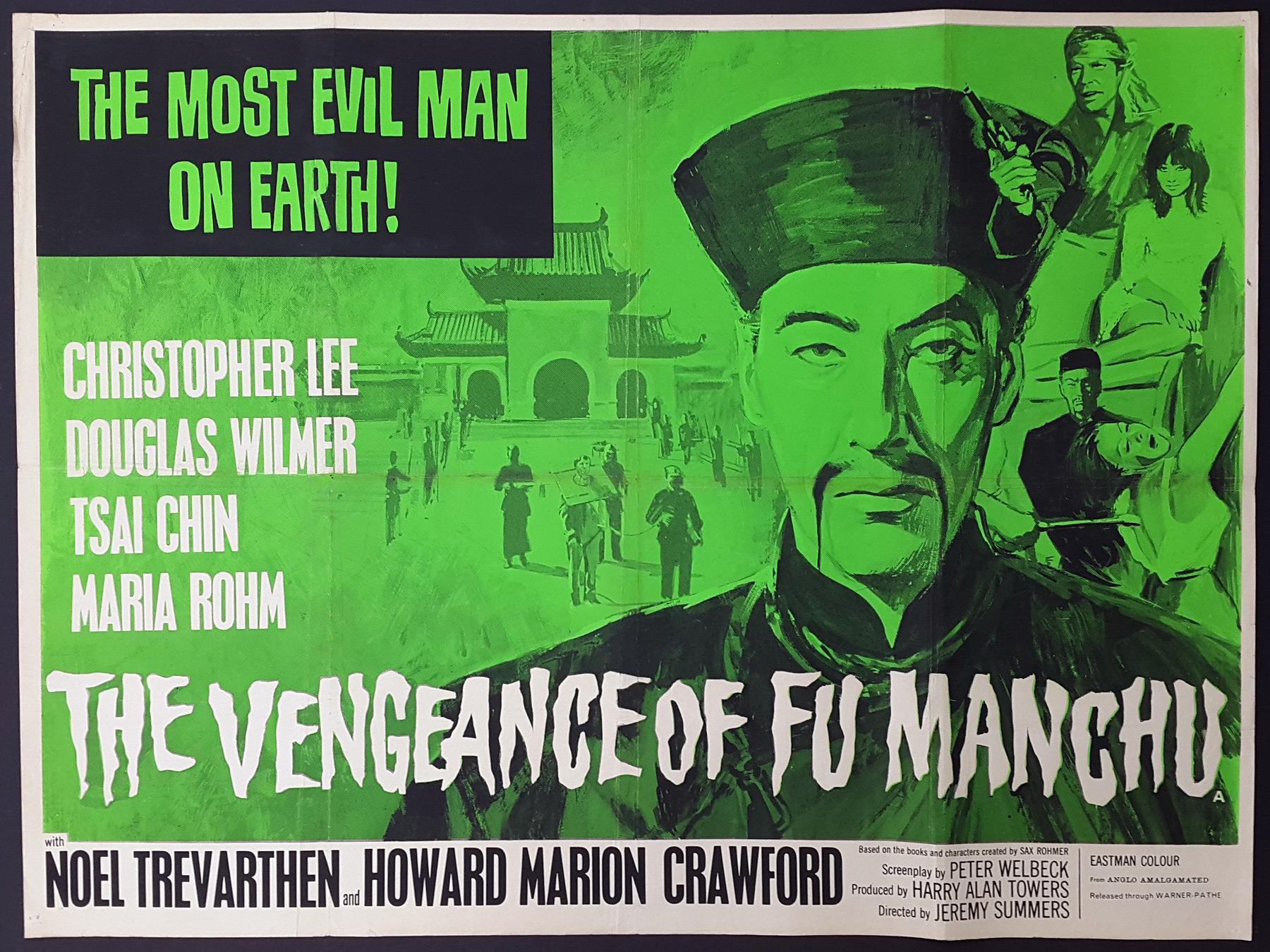 THE VENGEANCE OF FU MANCHU (PG)
4.20pm Talking Pictures TV
Starring: Christopher Lee, Douglas Wilmer
Action, Drama
In his remote Asian hideaway, the evil Fu Manchu plots the death and discredit of his arch rival, Inspector Nayland Smith of Scotland Yard, as the first step in his plan to become leader of the world's most terrible criminals. Third in the series of Fu Manchu movies. Mild violence.
BRIDGE TO TERABITHIA (PG)
4.40pm Sony Movies
Starring: Tyler Atfield, Josh Hutcherson, Erin Annis
Fantasy, drama, family
A preteen's life turns upside down when he befriends the new girl in school, and they imagine a whole new fantasy world to escape reality. Incredibly moving family drama. Scary scenes and emotional distress.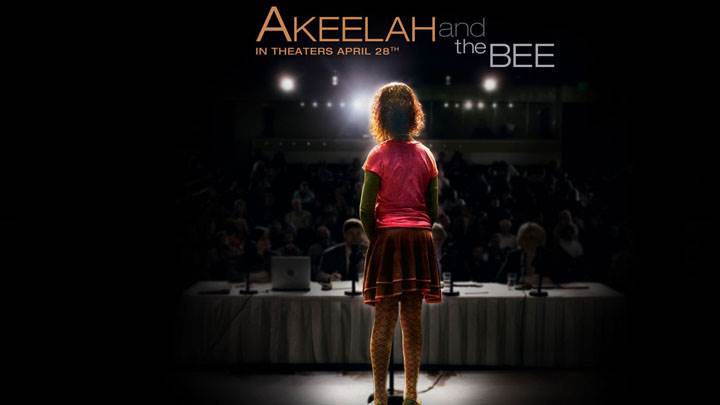 AKEELAH AND THE BEE (12)
4.45pm Film4
Starring: Keke Palmer, Laurence Fishburne, Angela Bassett
Drama
A young girl from South Los Angeles tries to make it to the National Spelling Bee. Uplifting inspirational feel-good family drama. Mild language.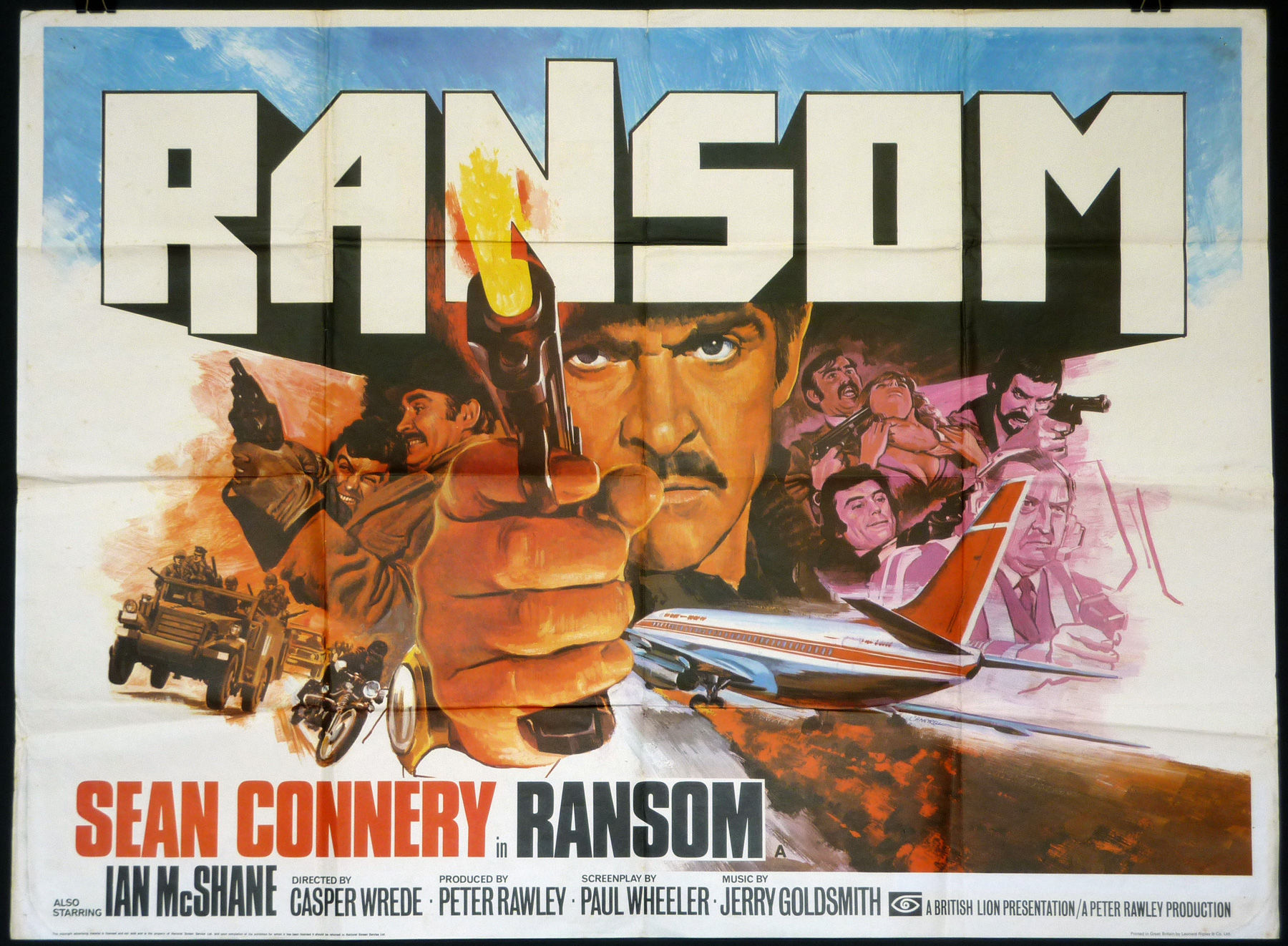 RANSOM (PG)
6.10pm Talking Pictures TV
Starring: Sean Connery, Ian McShane
Thriller, Drama
In a Scandinavian country, national security chief Colonel Tahlvik is tasked to rescue the passengers of a high-jacked British airliner while the British Ambassador is being held hostage at his residence by another terrorist team. Exciting 70s thriller. Moderate violence.
KRULL (PG)
6.35pm Sony Movies
Starring: Ken Marshall, Lysette Anthony, Freddie Jones
Fantasy, adventure, action
A prince and a fellowship of companions set out to rescue his bride from a fortress of alien invaders who have arrived on their home planet. Fantasy with a touch of sci-fi from the director of Bullitt. Violence and peril.
THE MAN WHO KNEW TOO MUCH (PG)
9pm Sony Movies Classic
Starring: James Stewart, Doris Day
Thriller
An American physician and his wife take matters into their own hands after assassins planning to execute a foreign Prime Minister kidnap their son. Classic Hitchcock thriller. Mild language and violence.
SPY (15)
9pm Film4
Starring: Melissa McCarthy, Rose Byrne, Jason Statham, Jude Law, Allison Janney, Miranda Hart
Comedy, Action
A desk-bound CIA analyst volunteers to go undercover to infiltrate the world of a deadly arms dealer, and prevent a diabolical global disaster. Enjoyable comedy action film. Jason Statham is hilarious. Strong violence, sex references, very strong language.
BRIDGET JONES'S DIARY (15)
10pm Channel 5
Starring: Renee Zellweger, Colin Firth, Hugh Grant, Jim Broadbent, Gemma Jones
Comedy, Drama, Romance
Bridget Jones is determined to improve herself while she looks for love in a year in which she keeps a personal diary. Hilarious and hugely popular British rom-com. Language and some strong sexuality.
TRIANGLE (15)
10.35pm Horror Channel
Starring: Melissa George, Liam Hemsworth
Thriller, Mystery, Horror
A group of friends suffer a yachting accident and take refuge on a cruise drifting on the open sea, but quickly realize they were better off on the upturned yacht. Massively underrated horror that will mess with your head. Strong violence, horror and language.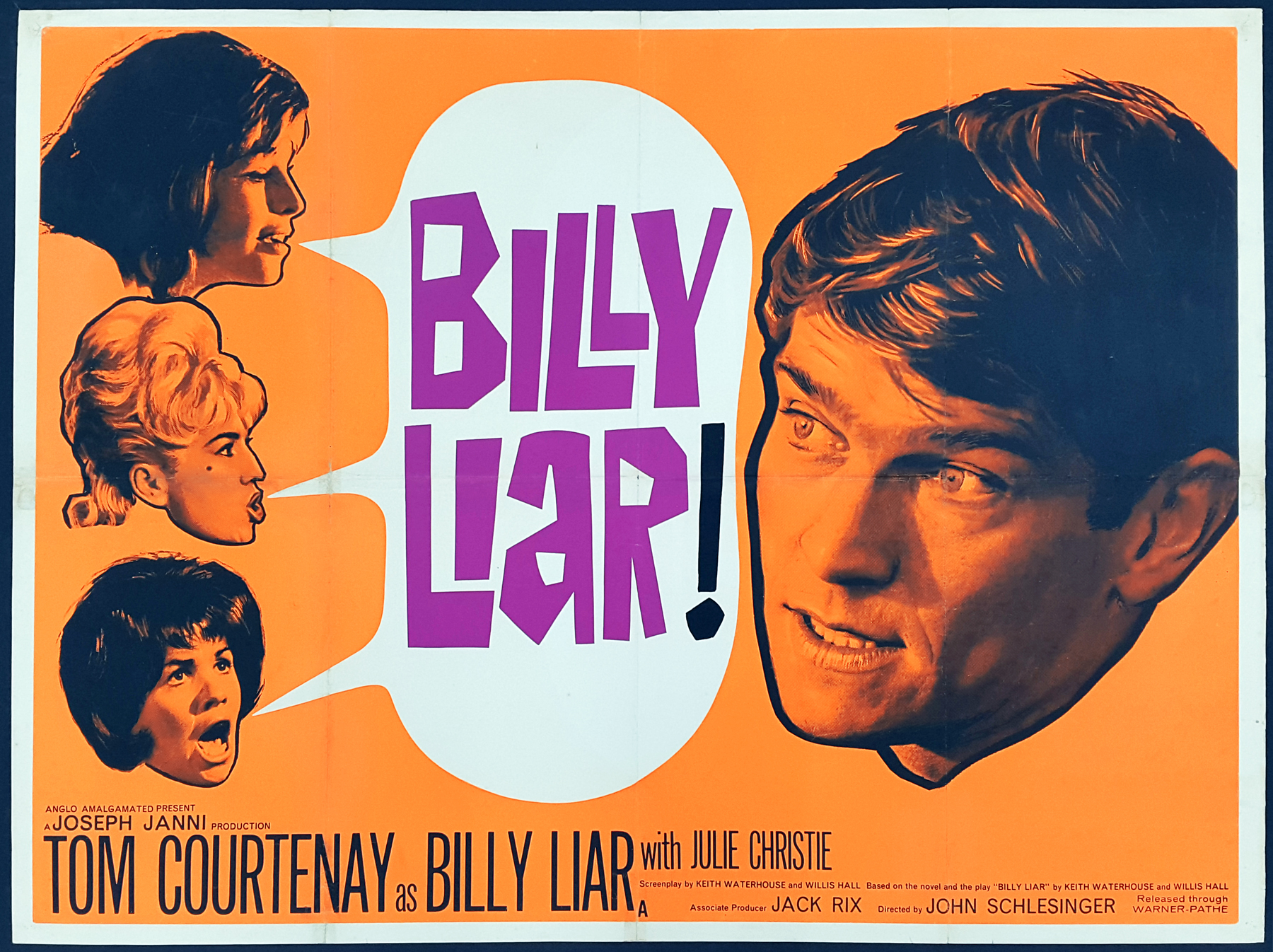 BILLY LIAR (PG)
11pm Talking Pictures TV
Starring: Tom Courtenay, Julie Christie
Comedy, drama
A lazy, irresponsible young clerk in a provincial Northern England lives in his own fantasy world and makes emotionally immature decisions as he alienates friends and family. Classic comedy. Mild language, a sex reference and fantasy violence. Black and White.
ROCKY BALBOA (12)
11.05pm ITV4
Starring: Sylvester Stallone, Burt Young
Drama, sport
Thirty years after the ring of the first bell, Rocky Balboa comes out of retirement and dons his gloves for his final fight; against the reigning heavyweight champ Mason 'The Line' Dixon. Back to form Rocky movie. Infrequent moderate boxing violence and language.
TIMECOP (15)
11.20pm 5*
Starring: Jean-Claude Van Damme, Mia Sara, Ron Silver
Action, crime,sci-fi
Max Walker, an officer for a security agency that regulates time travel, must fend for his life against a shady politician who's intent on changing the past to control the future. Possibly Jean-Claude Van Damme best film. Strong violence, language and sex.
THE BIG HEAT (15)
11.25pm Sony Movies Classic
Starring: Glenn Ford, Gloria Grahame
Crime, Thriller, Film-Noir
Tough cop Dave Bannion takes on a politically powerful crime syndicate. One of the best film-noir thrillers around. Violence and sexual references.
MR AND MRS SMITH (15)
11.25pm Film4
Starring: Brad Pitt, Angelina Jolie
Action, Adventure, Comedy
A bored married couple is surprised to learn that they are both assassins hired by competing agencies to kill each other. High octane action comedy. Violence, intense action, sexual content and brief strong language.
WAKE WOOD (18)
12.35am Horror Channel
Starring: Eva Birthistle, Ella Connolly, Brain Gleeson, Timothy Spall
Horror
The parents of a girl who was killed by a savage dog are granted the opportunity to spend three days with their deceased daughter. The first film in 30 years from Hammer. Strong violence and gory images.
PRECIOUS (15)
1.40am Sony Movies
Starring: Gabourey Sidibe, Mo'Nique, Paula Patton, Mariah Carey, Lenny Kravitz
Drama
In New York City's Harlem circa 1987, an overweight, abused, illiterate teen who is pregnant with her second child is invited to enrol in an alternative school in hopes that her life can head in a new direction. Tough and powerful drama not for the easily shocked. child abuse including sexual assault, and strong language.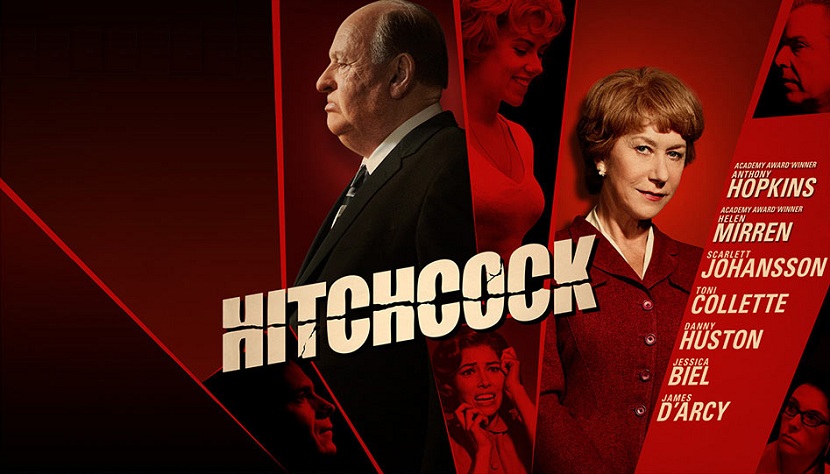 HITCHCOCK (12)
1.45am Channel 4
Starring: Anthony Hopkins, Helen Mirren, Scarlett Johansson
Biopic, drama
The relationship between Alfred Hitchcock and his wife Alma Reville during the filming of Psycho in 1959 is explored. Interesting biopic about a legendary filmmaker. Moderate horror, threat and sex references.