Morning!
Today is examination results day for most school children in Scotland, except without taking the exams so good luck with your results. Elsewhere, it's a nice day but if you can't be bothered with that, then there's movies to watch on TV. Here are today's recommendations.
Stay safe, look after yourself and Happy Tuesday!
AMAZON PRIME
MURIEL'S WEDDING (15)
Starring: Toni Collette, Bill Hunter, Rachel Griffiths
Comedy, Drama
A young social outcast in Australia steals money from her parents to finance a vacation where she hopes to find happiness, and perhaps love. Delightful comedy that made Toni Collette a star. Language, sexual content.
TAXI (15)
Starring: Samy Naceri, Frederic Diefenthal, Marion Cotillard
Action, Comedy, Crime
To work off his tarnished driving record, a hip taxi driver must chauffeur a loser police inspector on the trail of German bank robbers. Fast-paced French action comedy. Strong language, infrequent drug use and moderate threat. Subtitled.
NETFLIX
THE DEEP END OF THE OCEAN (12)
Starring: Michelle Pfeiffer, Treat Williams, Whoopi Goldberg
Drama
Ben, the youngest son of a family, is kidnapped and then found nine years later, living in the same town, where his family had just moved. Moving drama with another great performance from Michelle Pfeiffer. Theme of child abduction and strong language.
DUPLICITY (12)
Starring: Clive Owen, Julia Roberts, Tom Wilkinson, Paul Giamatti
Drama, Thriller
Two ex-government agents turned rival industrial spies have to be at the top of their game when one of their companies prepares to launch a major product. However, they distract each other in more ways than one. Enjoyable thriller from the writer of The Bourne movies. One use of strong language and moderate sex references.
NOW TV/SKY CINEMA
GRETA (15)
Starring: Chloë Grace Moretz, Isabelle Huppert
Thriller, Drama
A young woman befriends a lonely widow who's harbouring a dark and deadly agenda toward her. A bonkers thriller with an over-the-top performance from the great Isabelle Huppert. Strong threat, violence, injury detail.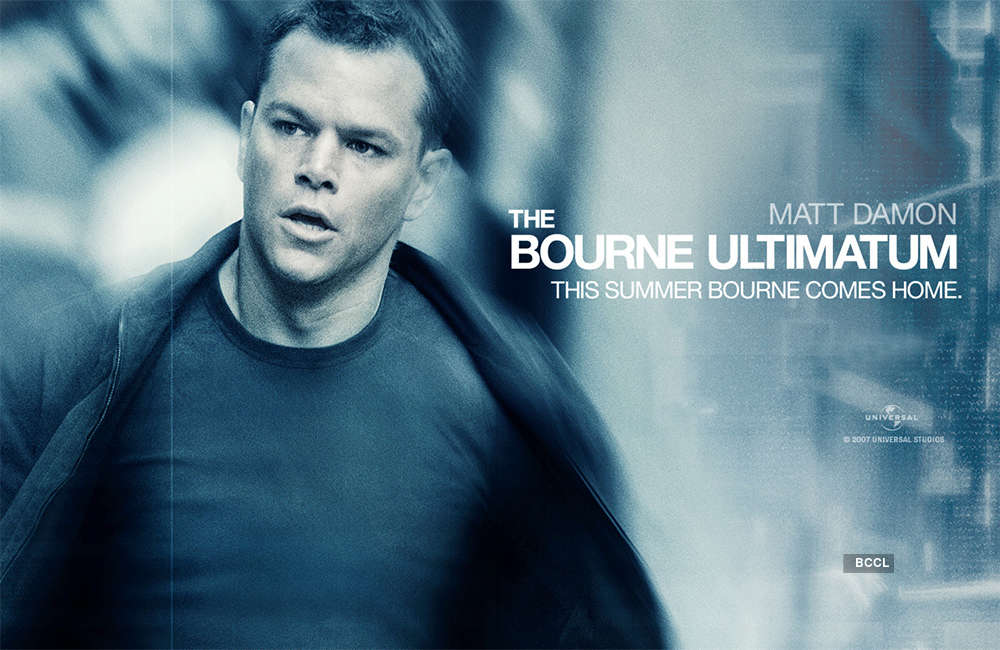 THE BOURNE ULTIMATUM (12)
Starring: Matt Damon, Paddy Considine
Action, Thriller
Jason Bourne dodges a ruthless C.I.A. official and his Agents from a new assassination program while searching for the origins of his life as a trained killer. Another cracking thriller from the Bourne series. Moderate violence.
MOVIES ON TERRESTRIAL TV
RUN WILD, RUN FREE (U)
11am Film4
Starring: John Mills, Sylvia Syms, Mark Lester
Drama
Philip Ransome, a northern English boy about ten-years-old, has been mute since age three and spends his days roaming the moors alone. His parents despair of a cure. One day, he sees a singular wild albino pony with blue eyes and befriends it avidly. Touching British family drama.
THE END OF THE AFFAIR (PG)
11.20am Sony Movies Classic
Starring: Deborah Kerr, Van Johnson, Peter Cushing, John Mills
Drama, Romance
In war-torn London, Maurice Bendrix (Van Johnson) falls in love with neighbour Sarah Miles (Deborah Kerr). They begin an illicit romance behind Sarah's husband's back. While war does not last forever, neither does love in this existentialist tale. Romantic drama based on Graham Greene's book. Sexual references. Black and white.
CAT BALLOU (PG)
1am Sony Movies Action
Starring: Jane Fonda, Lee Marvin
Western, Comedy
Cat(herine) Ballou's family farm is being threatened by the railroad. She sends for Kid Shelleen, finding him to be the drunkest gunfighter in the west. When her father is killed by the rail road magnate's gunman, she vows to fight on. Lee Marvin won an Oscar in this enjoyable western comedy. Mild comedic violence and sexual references.
IT SHOULD HAPPEN TO YOU! (U)
1.30pm Sony Movies Classic
Starring: Judy Holliday, Peter Lawford, Jack Lemmon
Comedy, romance
When a young woman with dreams of fame rents a billboard to advertise herself, her life changes overnight. Funny 1954 comedy. Mild sexual reference.
KUNG FU PANDA 2 (PG)
2.35pm Film4
Starring: Jack Black, Gary Oldman, Seth Rogen, Angelina Jolie, Jackie Chan, Jean-Claude Van Damme, Dustin Hoffman
Animation, Comedy, Adventure
Po and his friends fight to stop a peacock villain from conquering China with a deadly new weapon, but first the Dragon Warrior must come to terms with his past. Bright sequel to the popular animation. Mild martial arts action.
THE WAR LOVER (PG)
3.05pm Sony Movies Action
Starring: Steve McQueen, Robert Wagner, Shirley Anne Field
War, Adventure, Romance
In 1943, while stationed in Britain, arrogant Captain Buzz Rickson is in command of a Boeing B-17 Flying Fortress bomber, but his recklessness is endangering everyone around him. Solid war drama with a young Steve McQueen. Mild violence. Black and white.
THE PINK PANTHER STRIKES AGAIN (PG)
4.20pm Film4
Starring: Peter Sellers, Herbert Lom, Lesley-Anne Down
Comedy
Charles Dreyfus (Herbert Lom), who has finally cracked over Inspector Jacques Clouseau's (Peter Sellers') antics, escapes from a mental institution and launches an elaborate plan to get rid of Clouseau once and for all. Crazy fourth entry of the popular comedy series. Mild comic violence and sexual references.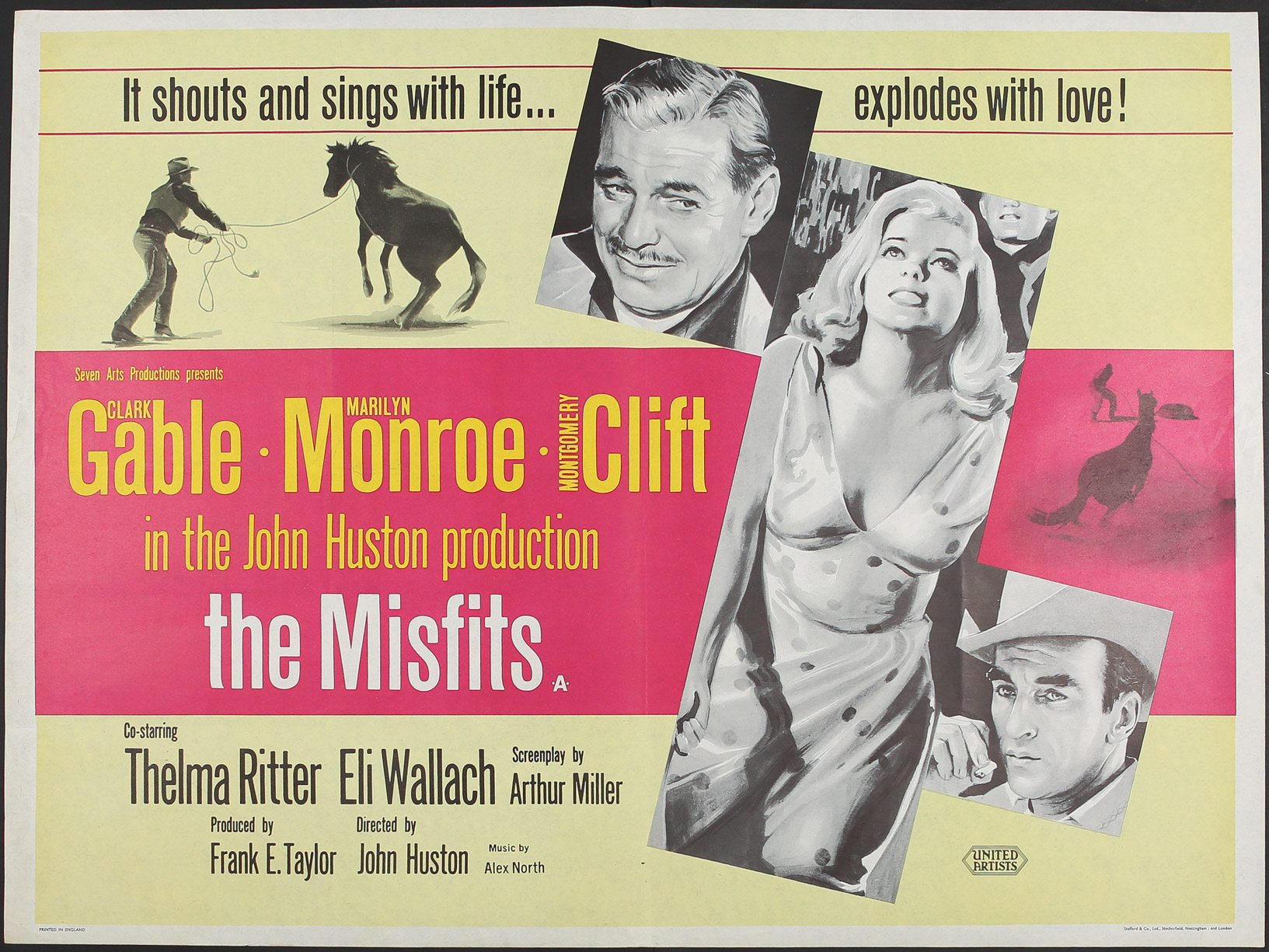 THE MISFITS (PG)
4.40pm Sony Movies Classic
Starring: Clark Gable, Marilyn Monroe, Montgomery Clift
Drama, Romance, Western
A divorcée falls for an over-the-hill cowboy who is struggling to maintain his romantically independent lifestyle. Classic drama that turned out to be last films for Gable and Monroe. Mild language and violence. Black and white.
MULTIPLICITY (12)
4.45pm Sony Movies
Starring: Michael Keaton, Andie Macdowell
Comedy, romance, sci-fi
A man who never has enough time for the things he wants to do is offered the opportunity to have himself duplicated. Comedy from the team behind Groundhog Day. Mild language and sexual references. May be edited for content.
A CANTERBURY TALE (U)
5pm Talking Pictures TV
Starring: Eric Portman, Sheila Sim, Dennis Price
Comedy, Drama
Three modern day pilgrims investigate a bizarre crime in a small town on the way to Canterbury. Another gem from the kings of British cinema, Powell and Pressburger.
ONLY THE BRAVE (12)
6.25pm Film4
Starring: Josh Brolin, Jennifer Connelly, Jeff Bridges, Andie MacDowell, James Badge Dale, Miles Teller, Taylor Kitsch
Biopic, Action, Drama
Based on the true story of the Granite Mountain Hotshots, a group of elite firefighters who risk everything to protect a town from a historic wildfire. Adrenaline-fuelled drama with a solid cast. Moderate threat, drug misuse, bereavement scenes, strong language.
HOW TO MARRY A MILLIONAIRE (U)
7.05pm Sony Movies Classic
Starring: Lauren Bacall, Marilyn Monroe, Betty Grable
Comedy, Drama, Romance
Three women set out to find eligible millionaires to marry, but find true love in the process. Bubbly comedy from the 50s.
THE CABLE GUY (12)
7.05pm Sony Movies
Starring: Jim Carrey, Matthew Broderick
Comedy, drama
A lonely and mentally disturbed cable guy raised on television just wants a new friend, but his target, a designer, rejects him, with bad consequences. Dark comedy directed by Ben Stiller. Moderate sex references, violence and language.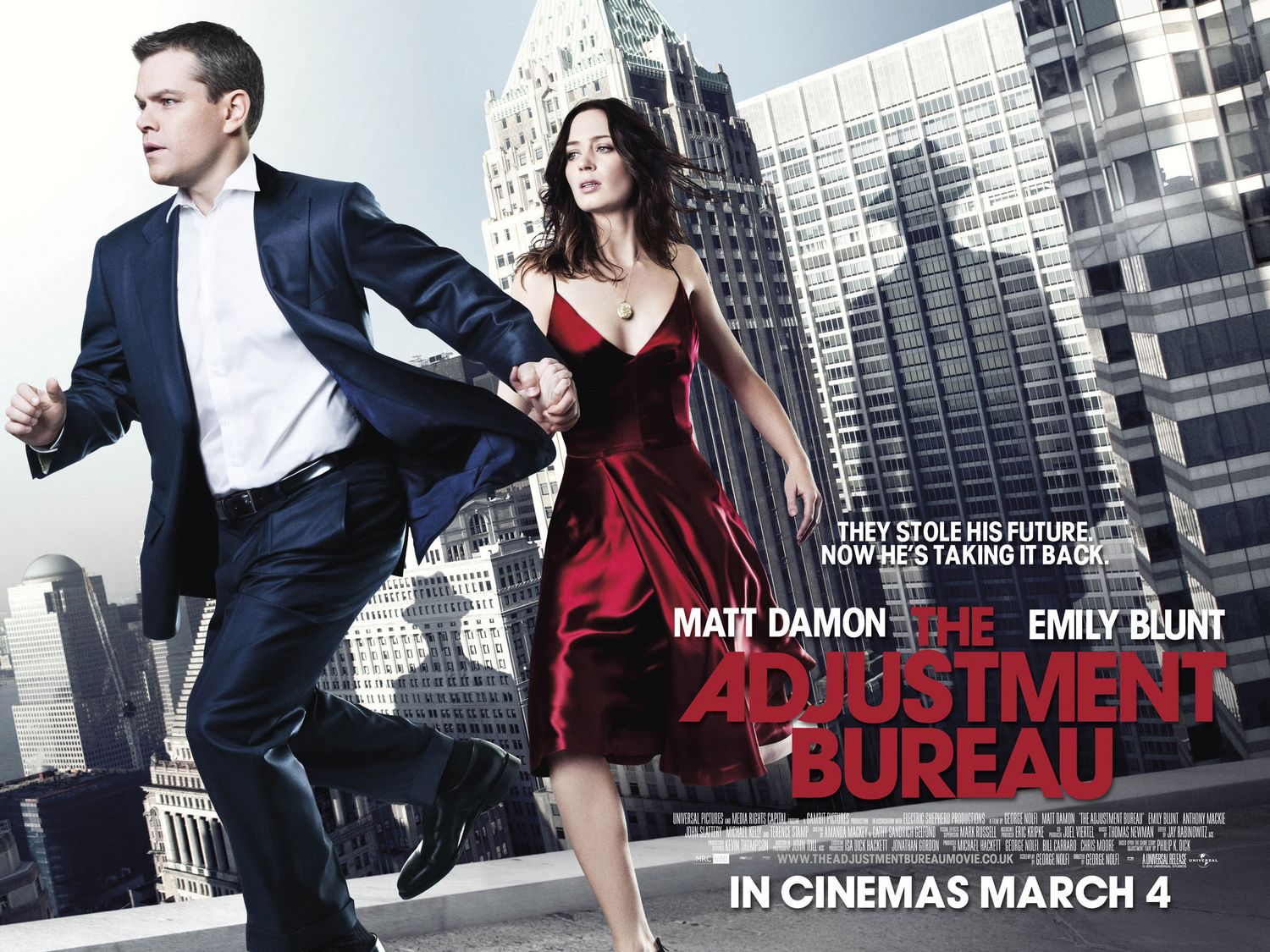 THE ADJUSTMENT BUREAU (12)
9pm Sony Movies
Starring: Matt Damon, Emily Blunt, Terence Stamp
Thriller, Sci-Fi, Romance
The affair between a politician and a contemporary dancer is affected by mysterious forces keeping the lovers apart. A decent sci-fi thriller. Infrequent strong language, violence and a discreet sex scene.
BUS STOP (U)
9pm Sony Movies Classic
Starring: Marilyn Monroe, Don Murray
Comedy, Drama, Romance
A naive but stubborn cowboy falls in love with a saloon singer and tries to take her away against her will to get married and live on his ranch in Montana. Classic comedy with Marilyn Monroe. Sexual references.
ROMAN J. ISRAEL, ESQ. (12)
9pm Film4
Starring: Denzel Washington, Colin Farrell
Drama, Thriller
Roman J. Israel, Esq., a driven, idealistic defence attorney, finds himself in a tumultuous series of events that lead to a crisis and the necessity for extreme action. Another winning performance from Denzel Washington. Infrequent strong language, moderate violence.
THE FRIENDS OF EDDIE COYLE (15)
10pm Talking Pictures TV
Starring: Robert Mitchum, Peter Boyle, Richard Jordan
Thriller, Drama, Crime
After his last crime has him looking at a long prison sentence for repeat offences, a low level Boston gangster decides to snitch on his friends to avoid jail time. Tough thriller from the director of Bullitt. Strong language and mild violence.
END OF DAYS (18)
10pm ITV4
Starring: Arnold Schwarzenegger, Gabriel Byrne, Robin Tunney, Kevin Pollak
Action, Horror, Fantasy
At the end of the century, Satan visits New York in search of a bride. It's up to an ex-cop who now runs an elite security outfit to stop him. Silly action horror as Arnie takes on the devil. Intense violence and gore, a strong sex scene and language.
MIRRORS (18)
10.45pm Horror Channel
Starring: Kiefer Sutherland, Amy Smart, Paula Patton
Horror
An ex-cop and his family are the target of an evil force that is using mirrors as a gateway into their home. Creepy horror from the director of The Hills Have Eyes remake. Strong bloody violence and horror.
PREDESTINATION (15)
11.10pm Sony Movies
Starring: Ethan Hawke, Sarah Snook, Noah Taylor
Action, sci-fi, thriller
For his final assignment, a top temporal agent must pursue the one criminal that has eluded him throughout time. The chase turns into a unique, surprising and mind-bending exploration of love, fate, identity and time travel taboos. Cracking sci-fi time-travelling drama. Strong violence, sex, strong language.
2 GUNS (15)
11.25pm Film4
Starring: Denzel Washington, Mark Wahlberg
Action, Comedy, Thriller
Two hardened criminals get into trouble with the US border patrol after meeting with a Mexican drug lord, and then revelations start to unfold. Tough yet fun buddy comedy thriller. Strong language and violence.
THIS SPORTING LIFE (12)
12.05am Talking Pictures TV
Starring: Richard Harris, Rachel Roberts
Drama, Sport
Despite success on the field, a rising rugby star senses the emerging emptiness of his life as his inner angst begins to materialise through aggression and brutality, so he attempts to woo his landlady in hopes of finding reason to live. Excellent 60s British drama. Moderate sex and violence. Black and white.
BUGSY (15)
12.10am Sony Movies Classic
Starring: Warren Beatty, Annette Bening, Harvey Keitel, Ben Kingsley
Biopic, drama, crime
The story of how Benjamin "Bugsy" Siegel started Las Vegas. Underrated gangster film. Strong violence, sexual content and language.
THE ROAD (15)
1.05am Sony Movies
Starring: Viggo Mortensen, Kodi Smit-McPhee
Drama, Adventure
In a dangerous post-apocalyptic world, an ailing father defends his son as they slowly travel to the sea. Dark and powerful dystopian drama. Infrequent strong violence, language and gory images.
FOR THOSE IN PERIL (18)
1.35am Film4
Starring: George MacKay, Kate Dickie
Drama
Aaron, a young misfit living in a remote Scottish fishing community, is the lone survivor of a strange fishing accident that claimed the lives of five men including his older brother. Spurred on by sea-going folklore and local superstition, the village blames Aaron for this tragedy, making him an outcast amongst his own people. Fantastic drama with a superb lead in George MacKay. Very strong language and mild violence.