Morning!
Thoughts today, go out to those involved in that hideous explosion in Beirut.
As far as the rest of us, the usual collection of movie recommendations plus Movie Weekly has moved and is on tonight at 10 on http://www.zackfm.com. Be great if you could join me.
Stay safe, look after yourself and Happy Wednesday!
AMAZON PRIME
THE HEARTBREAK KID (18)
Starring: Ben Stiller, Michelle Monaghan, Jerry Stiller, Malin Akerman
Comedy, Romance
A newly wed man who believes he's just gotten hitched to the perfect woman encounters another lady on his honeymoon. Bad taste comedy romance from the directors of There's Something About Mary. Very strong language and comic sex scenes.
A LITTLE CHAOS (12)
Starring: Kate Winslet, Alan Rickman, Stanley Tucci, Jennifer Ehle, Matthias Schoenaerts
Drama, Romance
Two talented landscape artists become romantically entangled while building a garden in King Louis XIV's palace at Versailles. Visually beautiful costume drama directed by Alan Rickman.
NETFLIX
GRINGO (15)
Starring: David Oyelowo, Charlize Theron, Joel Edgerton, Amanda Seyfried, Thandie Newton, Sharlto Copley
Action, Comedy
It's a battle of survival for businessman Harold Soyinka (David Oyelowo) when he finds himself crossing the line from law-abiding citizen to wanted criminal.  An overlooked comedy with a strong cast. Strong language, violence, sex references.
THE MASK (PG)
Starring: Jim Carrey, Cameron Diaz
Fantasy, Crime, Comedy
Bank clerk Stanley Ipkiss is transformed into a manic superhero when he wears a mysterious mask. Hilarious comic-book comedy and Cameron Diaz's first film. Moderate violence and threat and mild bad language.
NOW TV/SKY CINEMA
STAR TREK V: THE FINAL FRONTIER (PG)
Starring: William Shatner, Leonard Nimoy, Deforest Kelley
Science Fiction, Adventure
Captain Kirk and his crew must deal with Mr. Spock's long-lost half-brother who hijacks the Enterprise for an obsessive search for God at the centre of the galaxy. Fifth out for the crew of the Enterprise, directed by William Shatner. Mild violence and language.
MO' BETTER BLUES (15)
Starring: Denzel Washington, Spike Lee, Wesley Snipes
Drama, Romance, Music
Jazz trumpeter Bleek Gilliam makes questionable decisions in his professional and romantic lives. Spike Lee's look at the jazz world with another winning performance from Denzel Washington. Strong language.
MOVIES ON TERRESTRIAL TV
THE SECRET LIFE OF WALTER MITTY (U)
11.15am Sony Movies Classic
Starring: Danny Kaye, Virginia Mayo, Boris Karloff
Comedy, fantasy, romance
A clumsy daydreamer gets caught up in a sinister conspiracy. Delightful Danny Kaye version of the classic story. Mild violence.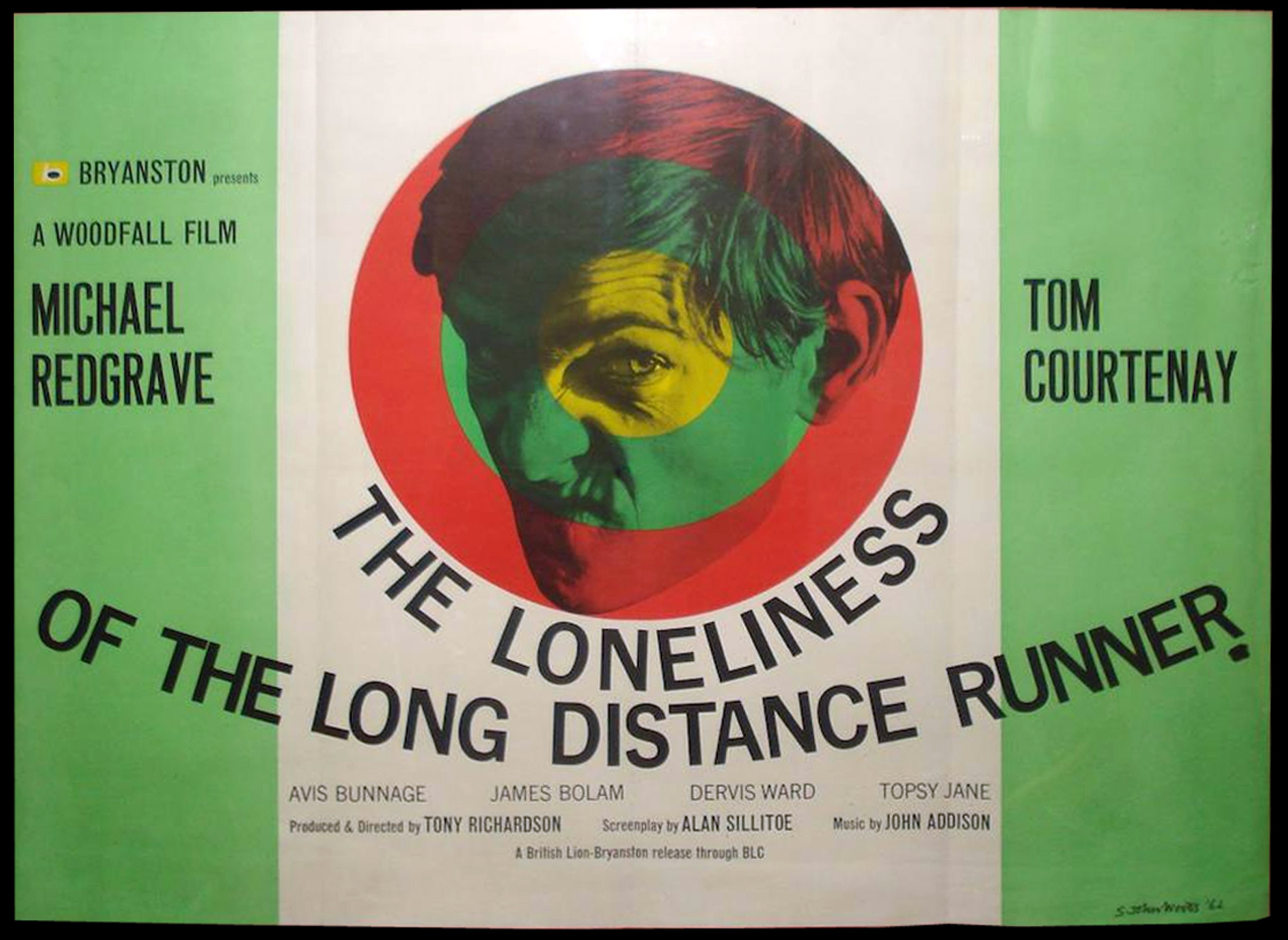 THE LONELINESS OF THE LONG DISTANCE RUNNER (12)
1.30pm Sony Movie Classic
Starring: Tom Courtenay, Michael Redgrave, James Bolam
Drama, sport
A juvenile offender (Sir Tom Courtenay) at a tough reform school impresses its Governor (Sir Michael Redgrave) with his running ability and is encouraged to compete in an upcoming race, but faces ridicule from his peers. Classic British drama. Sexual content. Black and White.
PARENTAL GUIDANCE (U)
2.25pm Film4
Starring: Billy Crystal, Bette Milder
Comedy
Artie and Diane agree to look after their three grandkids when their type-A helicopter parents need to leave town for work. Problems arise when the kids' 21st-century behaviour collides with Artie and Diane's old-school methods. Sickly sweet family comedy helped by two strong leads. Some rude humour.
ON THE DOUBLE (PG)
2.40pm Talking Pictures TV
Starring: Danny Kaye, Dana Wynter, Wilfrid Hyde-White, Diana Dors, Margaret Rutherford
Comedy
At the time of the Invasion of Normandy, an American soldier is asked to impersonate a British General in order to confuse the Nazi spies and assassins in London. Crazy comedy with Danny Kaye.
THE PUMPKIN EATER (12)
3.40pm Sony Movies Classic
Starring: Anne Bancroft, Peter Finch, James Mason
Drama
A mother of many children plunges into depression. Powerful British drama of modern marriage. Moderate sex references and references to abortion. Black and white.
STRANGER THAN FICTION (12)
4.30pm Sony Movies
Starring: Will Ferrell, Maggie Gyllenhaal, Dustin Hoffman, Queen Latifah, Emma Thompson
Comedy, drama, fantasy
I.R.S. auditor Harold Crick suddenly finds himself the subject of narration only he can hear: narration that begins to affect his entire life, from his work, to his love-interest, to his death. Inventive comedy fantasy. Language.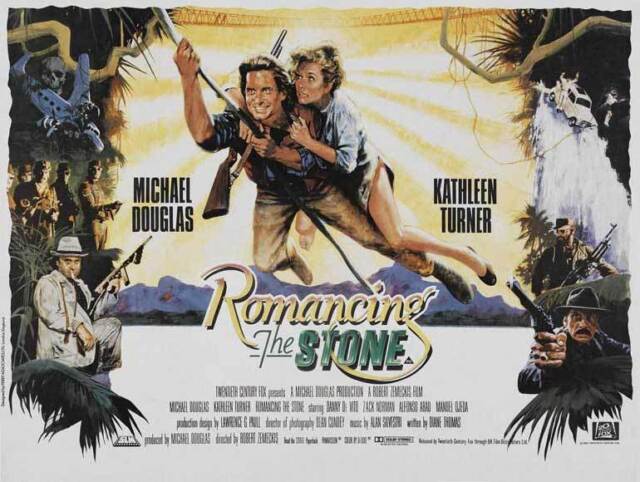 ROMANCING THE STONE (12)
4.30pm Film4
Starring: Michael Douglas, Kathleen Turner, Danny DeVito
Action, Adventure, Comedy
A mousy romance novelist sets off for Colombia to ransom her kidnapped sister, and soon finds herself in the middle of a dangerous adventure hunting for treasure with a mercenary rogue. Indiana Jones-style adventure from the director of Back to the Future. Moderate language, violence and drug references. May be edited for content.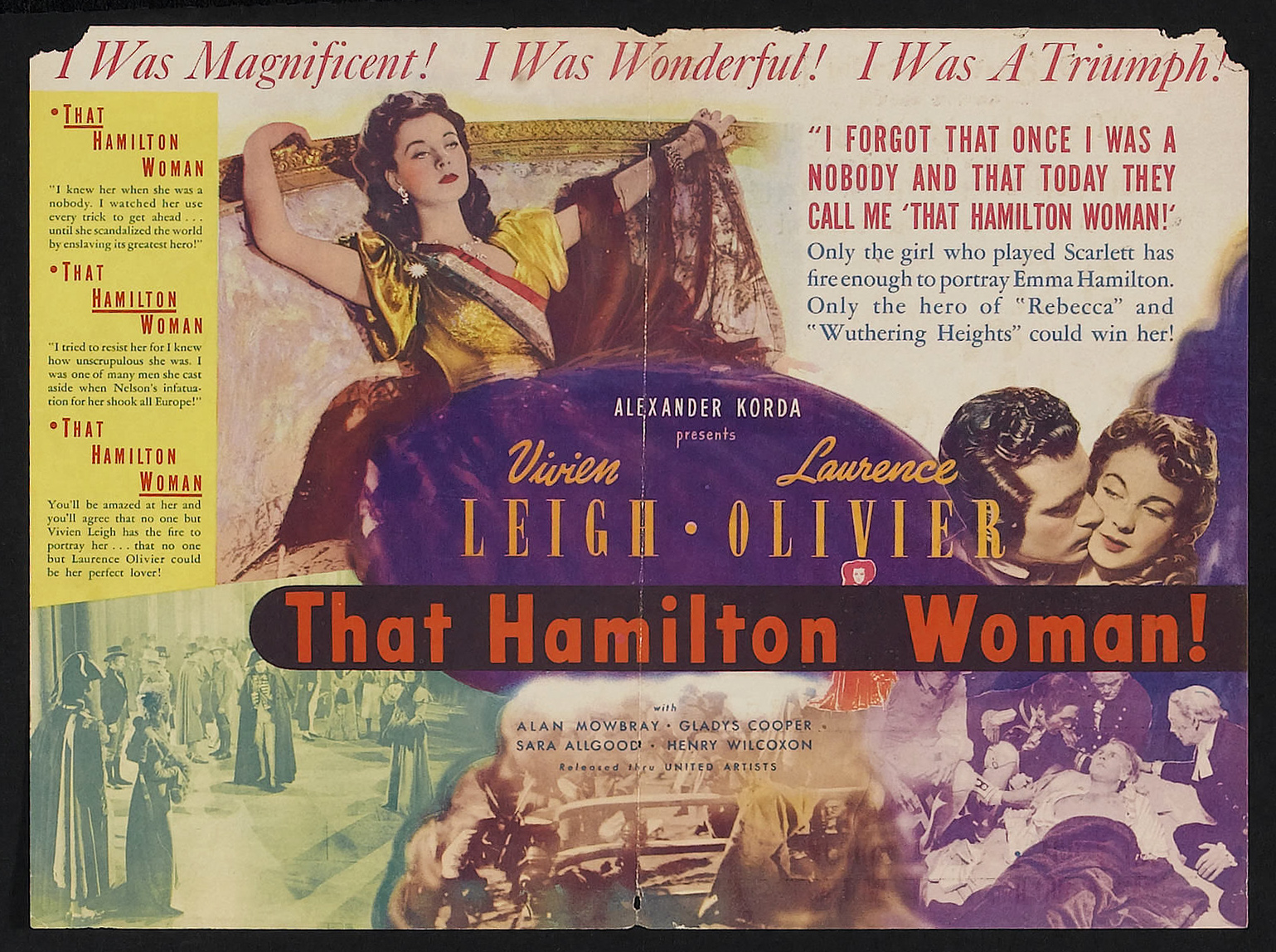 THAT HAMILTON WOMAN (PG) (aka LADY HAMILTON)
4.35pm Talking Pictures TV
Starring: Vivien Leigh, Laurence Olivier
Drama, Romancce
The story of courtesan and dance-hall girl Emma Hamilton, including her relationships with Sir William Hamilton and Admiral Horatio Nelson and her rise and fall, set during the Napoleonic Wars. Vivien Leigh shines in this dramatisation of the life of Lady Hamilton. Black and white.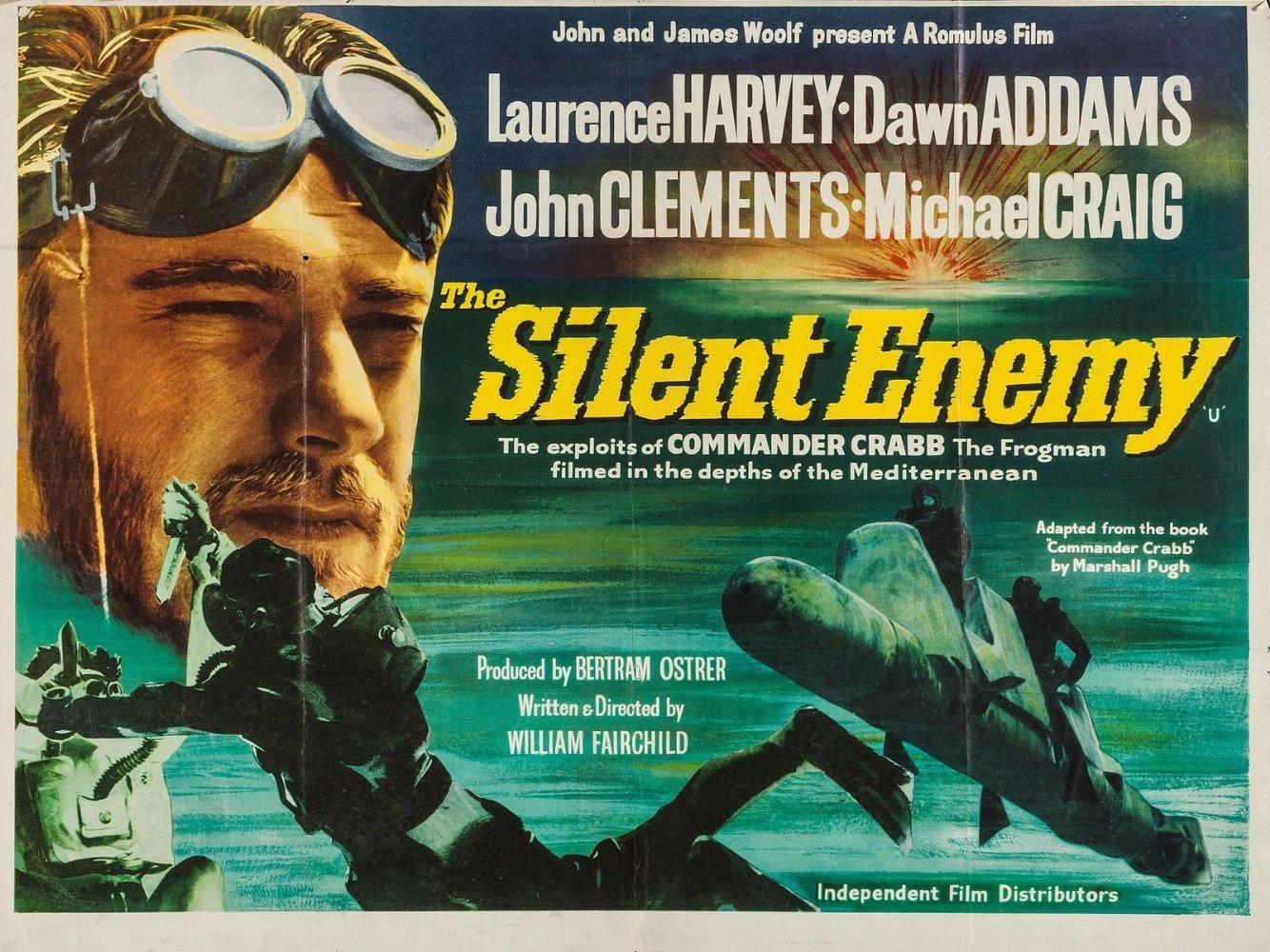 THE SILENT ENEMY (PG)
5.45pm Sony Movies Action
Starring: Laurence Harvey, Dawn Addams, Michael Craig
Action, Drama, War
In the Mediterranean, in 1941 the Italians start using underwater chariots to mine the undersides of allied ships. Explosives expert Lionel Crabbe arrives in Gibraltar to organise defences but finds only two British divers available to help him. Tense wartime drama. Mild violence. Black and white.
A FAREWELL TO ARMS (PG)
5.55pm Sony Movies Classic
Starring: Jennifer Jones, Rock Hudson
War, Drama, Romance
An English nurse and an American soldier on the Italian front during World War I fall in love, but the horrors surrounding them test their romance to the limit. Epic version of Ernest Hemmingway's classic novel. Mild sex references, violence and birth trauma scenes.
GODS OF EGYPT (12)
6.35pm Film4
Starring: Nikolaj Coster-Waldau, Brenton Thwaites, Gerard Butler, Geoffrey Rush
Fantasy, Drama, Action
Mortal hero Bek teams with the god Horus in an alliance against Set, the merciless god of darkness, who has usurped Egypt's throne, plunging the once peaceful and prosperous empire into chaos and conflict. Truly awful fantasy that can be filed under so bad, it's good. Moderate fantasy violence.
HITCH (12)
6.40pm Sony Movies
Starring: .Will Smith, Kevin James, Amber Valletta
Comedy, romance
While helping his latest client woo the woman of his dreams, a professional "date doctor" finds that his game doesn't quite work on the gossip columnist with whom he's smitten. An amiable romantic comedy. Language and sex references.
NURSE ON WHEELS (U)
7.10pm Talking Pictures TV
Starring: Juliet Mills, Ronald Lewis, Joan Sims
Comedy
Quietly competent young Joanna moves with her scatterbrain mother to a country village to take up her first job as District Nurse. She soon overcomes the suspicion of her patients used to someone rather older, while becoming romantically involved with a local farmer – at least until he tries to evict a newly-arrived expectant couple who park their caravan on his land. Gentle comedy from the Carry On team. Innuendo. Black and white.
SERENITY (15)
9pm Horror Channel
Starring: Nathan Fillion, Gina Torres, Alan Tudyk
Action, adventure, sci-fi
The crew of the ship Serenity try to evade an assassin sent to recapture one of their members who is telepathic. Big-screen version of the short-lived sci-fi series, Firefly. Strong violence and language.
BABEL (15)
9pm Sony Movies
Starring: Cate Blanchett, Brad Pitt, Gael Garcia Bernal
Drama
Tragedy strikes a married couple on vacation in the Moroccan desert, touching off an interlocking story involving four different families. Complex drama from the director of The Revenant. Strong language, violence, sex references and drug use.
THE RUNNING MAN (PG)
9pm Sony Movies Classic
Starring: Laurence Harvey, Lee Remick, Alan Bates
Thriller
An Englishman with a grudge against an insurance company for a disallowed claim fakes his own death, but is soon pursued by an insurance investigator. Carol Reed's tense thriller. Mild violence, threat, sex references, language.
JACK RYAN: SHADOW RECRUIT (12)
9pm Film4
Starring: Chris Pine, Kevin Costner, Keira Knightley, Kenneth Branagh
Drama, Action
Jack Ryan, as a young covert C.I.A. analyst, uncovers a Russian plot to crash the U.S. economy with a terrorist attack. Exciting addition to the Jack Ryan franchise. Moderate violence, injury detail, strong language.
PASSENGER 57 (15)
9pm ITV4
Starring: Wesley Snipes, Bruce Payne, Tom Sizemore
Action, Thriller
An airline security expert must take action when he finds himself trapped on a passenger jet when terrorists seize control of it. Exciting thriller that should be called Die Hard on a plane. Strong language and  violence.
KING OF THIEVES (15)
10pm Channel 5
Starring: Michael Caine, Charlie Cox, Michael Gambon, Tom Courtenay, Jim Broadbent, Ray Winstone
Thriller, Crime, Comedy
A true crime movie about a crew of retired crooks who pull off a major heist in London's jewellery district. What starts off as their last criminal hurrah, quickly turns into a brutal nightmare due to greed. Superb cast in a movie version of the Hatton Garden robbery. Very strong language.
THE DESPERATE HOURS (PG)
10.05pm Talking Pictures TV
Starring: Humphrey Bogart, Fredric March
Crime, Thriller, Film-Noir
Three escaped convicts move in on and terrorise a suburban household. Gripping thriller with another great performance from Humphrey Bogart. Mild bad language and violence. Black and white.
THE PURGE (15)
10.40pm ITV4
Starring: Ethan Hawke, Lena Headey
Thriller, Science Fiction, Horror
A wealthy family is held hostage for harbouring the target of a murderous syndicate during the Purge, a 12-hour period in which any and all crime is legal. The first of the successful horror series. strong language and bloody violence.
THE DRESSMAKER (12)
11.05pm Film4
Starring: Kate Winslet, Liam Hemsworth, Hugo Weaving
Comedy, Drama
A glamorous woman returns to her small town in rural Australia. With her sewing machine and haute couture style, she transforms the women and exacts sweet revenge on those who did her wrong. Underrated comedy-drama. Infrequent strong language, moderate bloody violence, drug use.
DRIVE (18)
11.10pm Sony Movies Action
Starring: Ryan Gosling, Carey Mulligan, Christina Hendricks
Thriller, Drama, Action
A mysterious Hollywood stuntman and mechanic moonlights as a getaway driver and finds himself in trouble when he helps out his neighbour in this action drama. Tough, brutal and visually stylish thriller. Strong brutal bloody violence, language and some nudity.
THE FISHER KING (15)
11.10pm Sony Movies Classic
Starring: Robin Williams, Jeff Bridges, Mercedes Ruehl, Amanda Plummer
Fantasy, Comedy, Drama
A former radio DJ, suicidally despondent because of a terrible mistake he made, finds redemption in helping a deranged homeless man who was an unwitting victim of that mistake. Brilliant fantasy from Terry Gilliam. Language, violence, nudity and suicide themes.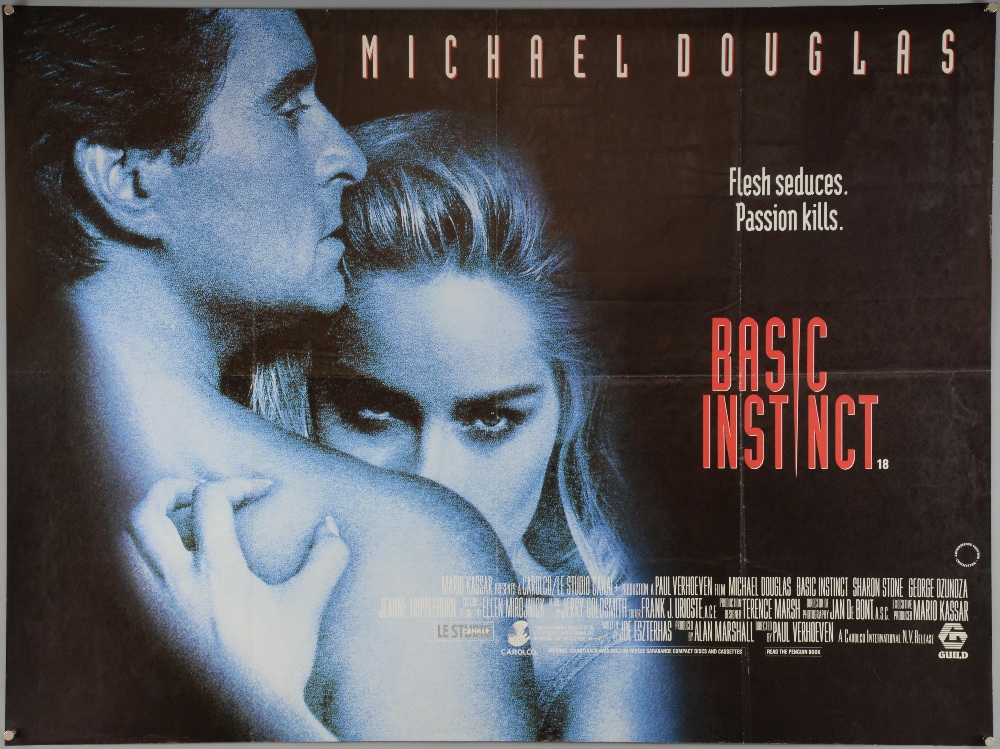 BASIC INSTINCT (18)
11.10pm 5*
Starring: Michael Douglas, Sharon Stone
Thriller
A violent police detective investigates a brutal murder that might involve a manipulative and seductive novelist. Infamous 90s thriller that made Sharon Stone a star. Strong language, sex and violence. Some scenes may be distressing.
TRANSSIBERIAN (15)
11.50pm Sony Movies
Starring: Woody Harrelson, Emily Mortimer, Kate Mara
Crime, drama, thriller
A Transsiberian train journey from China to Moscow becomes a thrilling chase of deception and murder when an American couple encounters a mysterious pair of fellow travellers. Superbly tense thriller. Violence, torture and language.
EYES OF LAURA MARS (15)
1.55am Sony Movies Classic
Starring: Faye Dunaway, Tommy Lee Jones
Mystery, thriller
A famous fashion photographer develops a disturbing ability to see through the eyes of a killer. Gripping 70s thriller written by John Carpenter. Violence, language and nudity.