Morning!
The heat continues. I hope you didn't get too hot last night and couldn't sleep. Don't fear, there are plenty of films late at night to enjoy.
Stay safe, look after yourself and Happy Wednesday!
AMAZON PRIME
MAMA (15)
Starring: Jessica Chastain, Nikolaj Coster-Waldau
Horror, Thriller
After a young couple take in their two nieces, they suspect that a supernatural spirit named Mama has latched onto their family. Early horror from the director of IT. Strong supernatural threat and brief strong violence.
PAYBACK (18)
Starring: Mel Gibson, Gregg Henry, Maria Bello
Action, Thriller, Crime
After a successful heist, Porter is left for dead. Once he recovers, he seeks vengeance and wants his share of the money. Tough remake of the 60s thriller Point Blank. Strong language, bloody violence and sex.
NETFLIX
NELL (12)
Starring: Jodie Foster, Liam Neeson, Natasha Richardson
Drama
In a remote woodland cabin, a small town doctor discovers Nell – a beautiful young hermit woman with many secrets. Great performances in this heartbreaking drama. Nudity.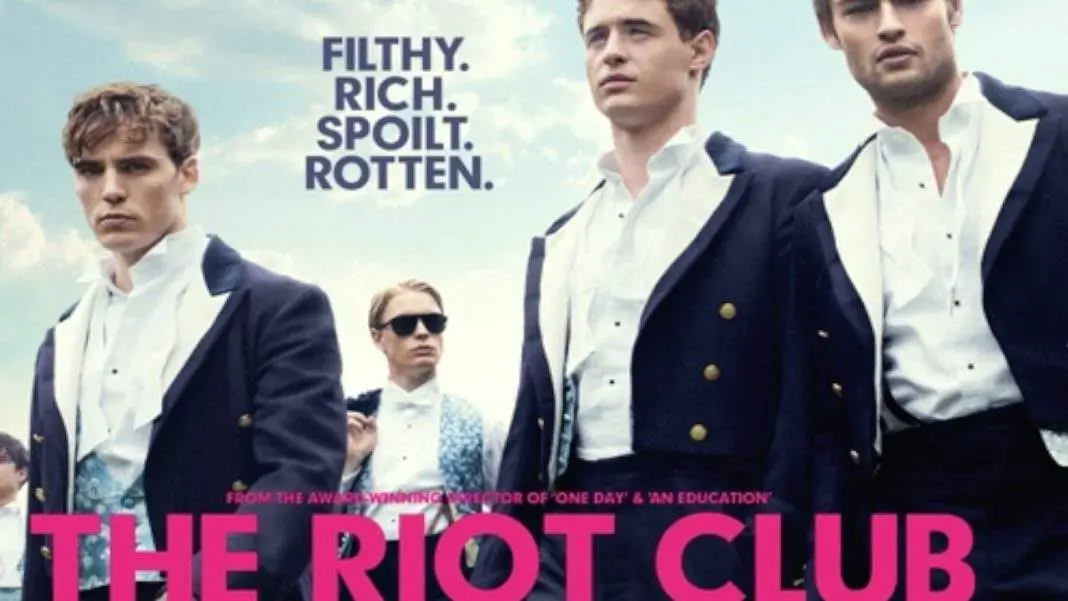 THE RIOT CLUB (15)
Starring: Natalie Dormer, Sam Claflin, Douglas Booth, Jessica Brown Findlay
Drama, Thriller
Two first-year students at Oxford University join the infamous Riot Club, where reputations can be made or destroyed over the course of a single evening. The cream of young British talent star in this drama from the director of An Education. Strong violence, very strong language, strong sex, sex references, drug use.
NOW TV/SKY CINEMA
THE HATE U GIVE (12)
Starring: Amandla Stenberg, Russell Hornsby
Drama
Starr witnesses the fatal shooting of her childhood best friend Khalil at the hands of a police officer. Now, facing pressure from all sides of the community, Starr must find her voice and stand up for what's right. Incredibly relevant and powerful drama. Moderate violence, drug and sex references, infrequent strong language.
THE MACHINIST (15)
Starring: Christian Bale, Jennifer Jason Leigh
Drama, Thriller
An industrial worker who hasn't slept in a year begins to doubt his own sanity. Brilliant performance by Christian Bale in this strange thriller. Strong language, gory images and sex references.
MOVIES ON TERRESTRIAL TV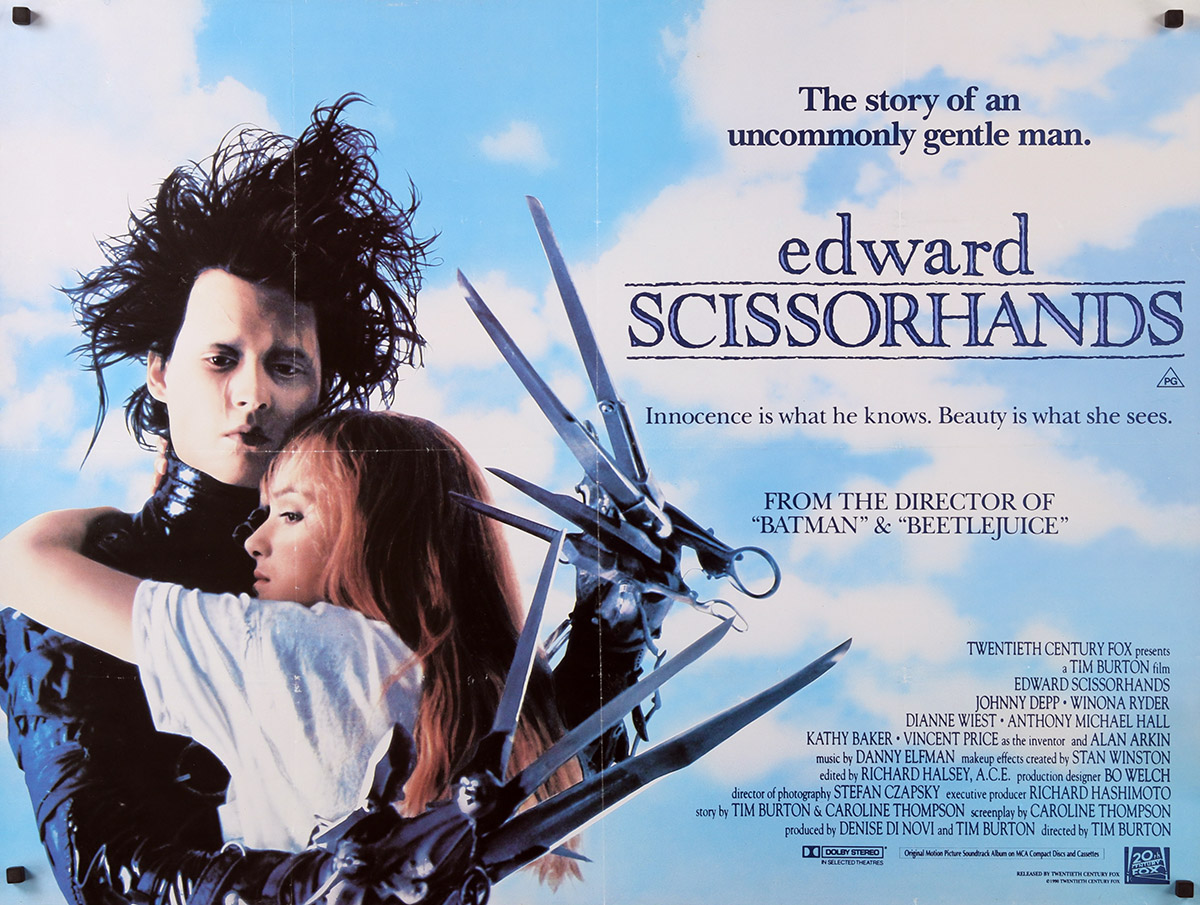 EDWARD SCISSORHANDS (PG)
11am Film4
Starring: Johnny Depp, Winona Ryder
Fantasy, drama, romance
An artificial man, who was incompletely constructed and has scissors for hands, leads a solitary life. Then one day, a suburban lady meets him and introduces him to her world. Tim Burton's magical love story. Moderate violence.
THE BOOK OF LIFE (U)
1.05pm Film4
Starring: Diego Luna, Zoe Saldana, Channing Tatum
Animation, Adventure, Comedy
Manolo, a young man who is torn between fulfilling the expectations of his family and following his heart, embarks on an adventure that spans three fantastic worlds where he must face his greatest fears. Bright and colourful animation similar to Coco. Mild fantasy violence, brief scary scenes.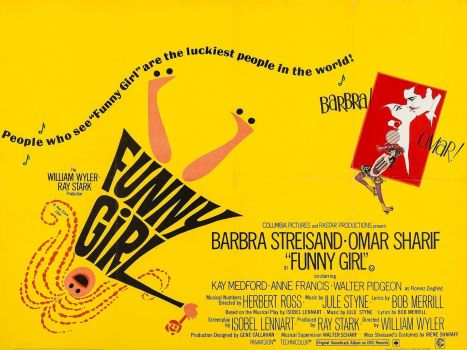 FUNNY GIRL (U)
1.35pm Sony Movies Classic
Starring: Barbra Streisand, Omar Sharif
Biopic, drama, comedy, musical
The life of Fanny Brice, famed comedienne and entertainer of the early 1900s. We see her rise to fame as a Ziegfeld girl, subsequent career, and her personal life, particularly her relationship with Nick Arnstein. Oscar-winning musical drama. Very mild language and innuendo.
MEGAMIND (PG)
2.55pm Channel 4
Starring: Will Ferrell, Brad Pitt, Jonah Hill, Tina Fey
Animation, fantasy, comedy
The supervillain Megamind finally defeats his nemesis, the superhero Metro Man. But without a hero, he loses all purpose and must find new meaning to his life. Silly but enjoyable animated comedy. Mild language and comic fight scenes.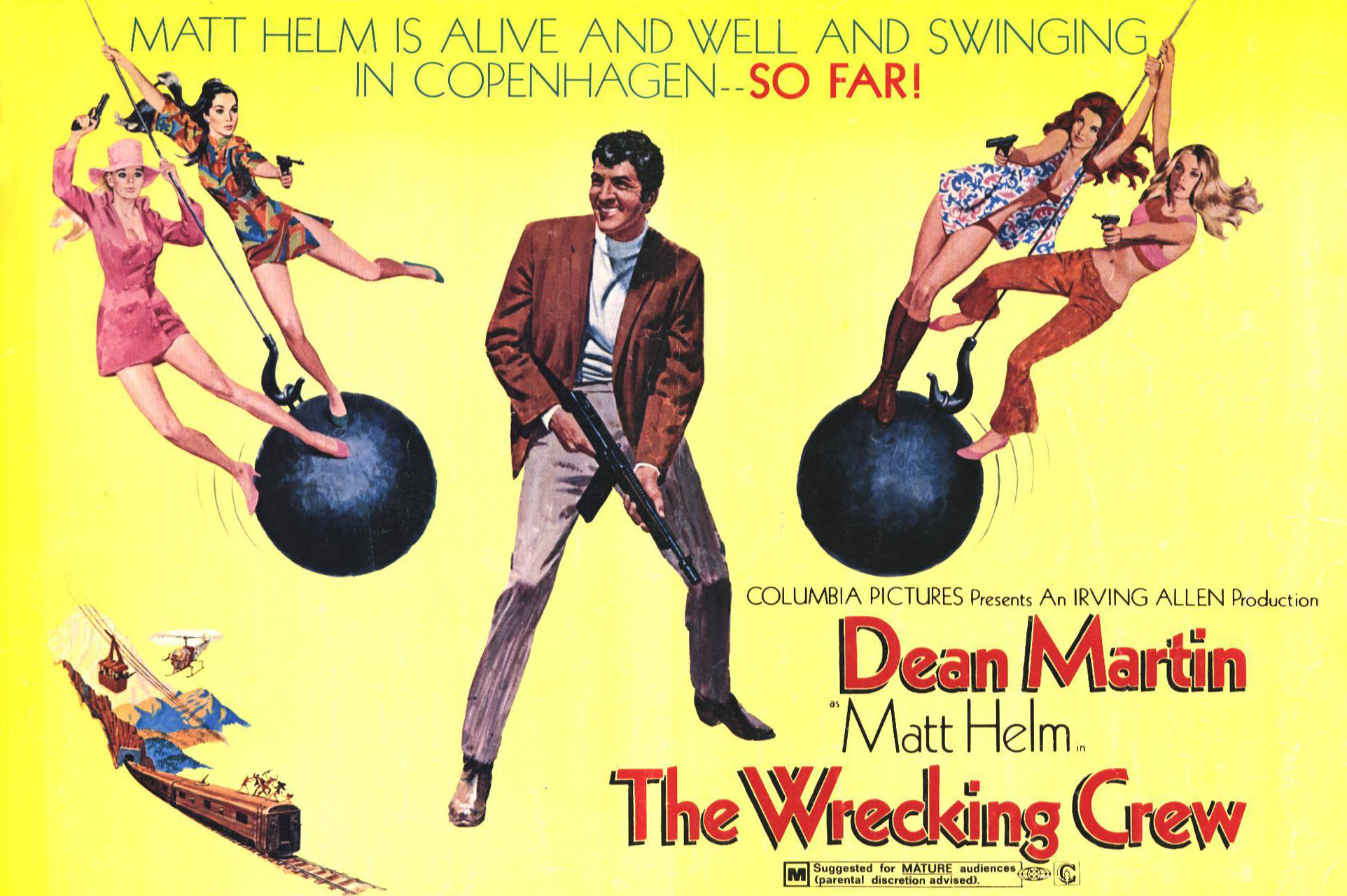 THE WRECKING CREW (PG)
4.30pm Sony Movies Classic
Starring: Dean Martin, Elke Sommer, Nancy Kwan, Sharon Tate
Action, adventure, comedy
Gold bullion worth USD 1 billion has been stolen from a hijacked train in Denmark. The main suspect is Count Massimo Contini. The US government sends Matt Helm, one of its top agents, to investigate and recover the gold. The last of the Matt Helm movies. Violence, mild language and sexual references.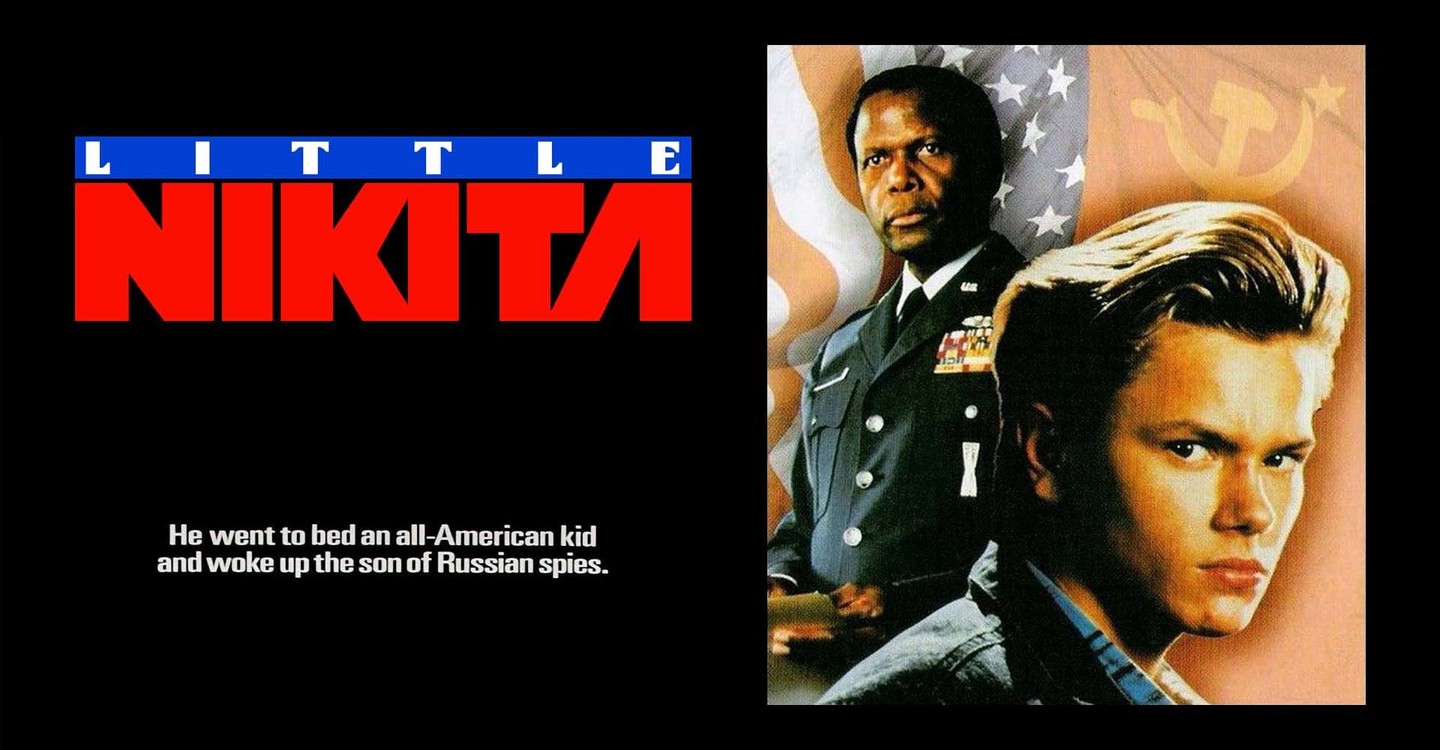 LITTLE NIKITA (12)
4.45pm Sony Movies
Starring: Sidney Poitier, River Phoenix
Drama, Thriller
An F.B.I. Agent works to uncover an All-American family as Soviet sleeper Agents, and gets caught up in friendship with their unaware son. Gripping spy thriller with a twist. One use of strong language and moderate violence.
LEMONY SNICKET'S A SERIES OF UNFORTUNATE EVENTS (PG)
4.50pm Film4
Starring: Jim Carrey, Meryl Streep, Jude Law
Adventure, comedy, family
When a massive fire kills their parents, three children are delivered to the custody of cousin and stage actor Count Olaf, who is secretly plotting to steal their parents' vast fortune. Fun family adventure. Mild threat and scary scenes.
FIRE DOWN BELOW (PG)
640pm Sony Movie Classic
Starring: Rita Hayworth, Robert Mitchum, Jack Lemmon
Adventure, Drama
The friendship between two tramp boat owners is threatened by the arrival of a beautiful and seductive passenger. Three stars in a cracking adventure. Mild violence and threat.
EVOLUTION (PG)
6.55pm Film4
Starring: David Duchovny, Julianne Moore, Orlando Jones, Seann William Scott, Dan Aykroyd
Comedy, sci-fi
A fire-fighting cadet, two college professors, and a geeky but sexy government scientist work against an alien organism that has been rapidly evolving since its arrival on Earth inside a meteor. Silly comedy from the director of Ghostbusters. Mild language, horror, and sexual references.
TWO WAY STRETCH (U)
7.15pm Talking Pictures TV
Starring: Peter Sellers, Lionel Jeffries, Wilfrid Hyde-White, Bernard Cribbins, David Lodge, Irene Handl
Comedy, crime
Dodger Lane has planned the perfect robbery while in prison. He intends to break out of prison, steal a fortune in diamonds, and break back into prison before anyone notices. With only a few days' sentence left, and the perfect alibi, what could possibly go wrong? Wonderful British crime comedy. Very mild sexual innuendo and language. Black and white.
THE COCKLESHELL HEROES (U)
7.25pm PBS
Starring: Jose Ferrer, Trevor Howard, Anthony Newley
War, Action, Drama
During World War II, German ships are "safely" docked upriver at Bordeaux, but the British send a team of kayakers to attack them. Exciting war drama directed by Jose Ferrer. Violence.
CHRISTINE (18)
9pm Horror Channel
Starring: Keith Gordon, John Stockwell, Alexandra Paul
Horror, thriller
A nerdish boy buys a strange car with an evil mind of its own and his nature starts to change to reflect it. John Carpenter's supernatural horror based on Stephen King's novel. Very strong language, strong sex references, violence and gore.
THE KEY (PG)
9pm Sony Movies Classic
Starring: William Holden, Sophia Loren, Trevor Howard
War, Drama, Romance
During World War II, successive tugboat British Captains sent on dangerous salvage missions pass-on the key to a home-port apartment, where a lonely Swiss-Italian young war-widow lives. War romance from director Carol Reed. Mild violence. Black and white.
ELYSIUM (15)
9pm Sony Movies
Starring: Matt Damon, Jodie Foster, Sharlto Copley
Sci-fi, action, drama
In the year 2154, the very wealthy live on a man-made space station while the rest of the population resides on a ruined Earth. A man takes on a mission that could bring equality to the polarised worlds. Inventive sci-fi from the director of District 9. strong language, bloody violence and gory images.
BATTLE OF THE SEXES (12)
10pm 4Seven
Starring: Emma Stone, Steve Carell, Bill Pullman, Elisabeth Shue
Biopic, Drama
The true story of the 1973 tennis match between World number one Billie Jean King and ex-champ and serial hustler Bobby Riggs. Entertaining biopic with Emma Stone and Steve Carell on fine form. Infrequent moderate sex.
UNDER SIEGE 2 (18)
10pm ITV4
Starring: Steven Seagal, Eric Bogosian, Katherine Heigl
Action, Thriller
Casey Ryback hops on a Colorado to LA train to start a vacation with his niece. Early into the trip, terrorists board the train and use it as a mobile HQ to hijack a top secret destructive US satellite. Sequel to the hugely successful Die Hard on a battleship. Strong violence and language.
HANNIBAL (18)
11.10pm 5*
Starring: Anthony Hopkins, Julianne Moore, Ray Liotta
Crime, Drama, Thriller, Horror
Living in exile, Dr. Hannibal Lecter tries to reconnect with now disgraced F.B.I. Agent Clarice Starling, and finds himself a target for revenge from a powerful victim. Ridley Scott's grisly sequel to The Silence of the Lambs. Strong bloody horror and infrequent strong language.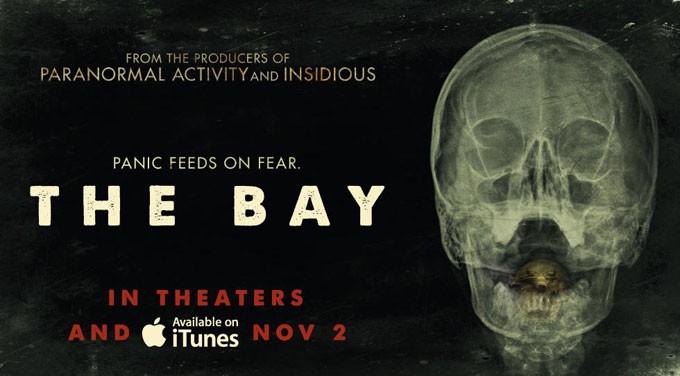 THE BAY (15)
11.10pm Horror Channel
Starring: Kristen Connolly, Jane McNeill, Christopher Denham
Horror, Sci-Fi, Thriller
Chaos breaks out in a small Maryland town after an ecological disaster occurs. Overlooked horror from the director of Good Morning, Vietnam. Strong horror, gore and language.
THE BIG CHILL (15)
11.30pm Sony Movie Classic
Starring: Tom Berenger, Glenn Close, Jeff Goldblum, William Hurt, Kevin Kline, Mary Kay Place, Meg Tilly, JoBeth Williams
Comedy, Drama
A group of seven former college friends gather for a week-end reunion at a South Carolina vacation home after the funeral of another of their college friends. Brilliantly written comedy-drama with an incredible soundtrack. Strong language, sex, nudity, sexual references, drug use and talk of a suicide.
BILLY LYNN'S LONG HALFTIME WALK (15)
11.55pm Film4
Starring: Joe Alwyn, Garrett Hedlund, Kristen Stewart, Chris Tucker, Vin Diesel, Steve Martin
War, Drama, Sport
19-year-old Billy Lynn is brought home for a victory tour after a harrowing Iraq battle. Through flashbacks, the film shows what really happened to his squad – contrasting the realities of war with America's perceptions. Well-intention war drama from Ang Lee.
LADY CAROLINE LAMB (15)
11.55pm Talking Pictures TV
Starring: Sarah Miles, Jon Finch, Richard Chamberlain
Drama, romance
A noblewoman doomed to a loveless marriage falls into a scandalous affair with the dashing Lord Byron. Impressive costume drama. Sex, sexual references and violence.
GANGSTER SQUAD (15)
12.05am ITV4
Starring: Ryan Gosling, Josh Brolin, Sean Penn, Emma Stone
Drama, Crime
It's 1949 Los Angeles, the city is run by gangsters and a malicious mobster, Mickey Cohen. Determined to end the corruption, John O'Mara assembles a team of cops, ready to take down the ruthless leader and restore peace to the city. Starry gangster movie. Strong bloody violence and very strong language.
THE BUTTERFLY EFFECT (15)
1.40am Sony Movies
Starring: Ashton Kutcher, Amy Smart
Drama, sci-fi, thriller
Evan Treborn suffers blackouts during significant events of his life. As he grows up, he finds a way to remember these lost memories and a supernatural way to alter his life by reading his journal. Interesting sci-fi thriller. Strong language, violence, sex references and child abuse theme.
HER (15)
1.55am Channel 4
Starring: Joaquin Phoenix, Amy Adams, Scarlett Johansson, Olivia Wilde, Rooney Mara, Chris Pratt
Sci-Fi, Drama, Romance
In a near future, a lonely writer develops an unlikely relationship with an operating system designed to meet his every need. Strange drama with a cracking cast. Strong language, sex references.