Morning!
The weather today is a mix of hot and wet (I could make a joke). What better way to cope than to watch a movie, so here are today's recommendations.
Stay safe, look after yourself and Happy Tuesday!
AMAZON PRIME
SPY GAME (15)
Starring: Robert Redford, Brad Pitt
Action, Thriller
Retiring CIA agent Nathan Muir recalls his training of Tom Bishop while working against agency politics to free him from his Chinese captors. Exciting Tony Scott thriller with two exceptional stars. Strong language and moderate violence.
VANITY FAIR (PG)
Starring: Reese Witherspoon, James Purefoy
Drama, Romance
Growing up poor in London, Becky Sharp defies her poverty-stricken background and ascends the social ladder alongside her best friend, Amelia Sedley. Lavish costume drama based on the famous book. Mild sex references, violence and battle images.
NETFLIX
FASTER (15)
Starring: Dwayne Johnson, Billy Bob Thornton, Tom Berenger
Thriller, Crime, Action
An ex-con gets on a series of apparently unrelated killings. He gets tracked by a veteran cop with secrets of his own and an egocentric hit man. Fast-paced action thriller with The Rock. Strong violence, some drug use and language.
MASQUERADE (15)
Starring: Rob Lowe, Meg Tilly, Kim Cattrall
Drama, Thriller
Olivia meets racing yacht captain Tim on Long Island. He shows interest in Olivia but, being heiress to $200,000,000, love may not be the reason. 80s film-noir with some neat twists. Strong language, violence,  moderate sex scenes and nudity.
NOW TV/SKY CINEMA
THE GODFATHER PART II (15)
Starring: Al Pacino, Robert Duvall, Diane Keaton, Robert De Niro
Drama, Crime
The early life and career of Vito Corleone in 1920s New York City is portrayed, while his son, Michael, expands and tightens his grip on the family crime syndicate. Superb sequel to the 1972 classic. Strong violence.
MISSION: IMPOSSIBLE III (12)
Starring: Tom Cruise, Philip Seymour Hoffman, Ving Rhames, Billy Crudup, Simon Pegg
Action, Adventure, Thriller
IMF agent Ethan Hunt comes into conflict with a dangerous and sadistic arms dealer who threatens his life and his fiancée in response. The Mission Impossible series found its feet with this entry from J.J. Abrams. Moderate action violence.
MOVIES ON TERRESTRIAL TV
ALL THE KING'S MEN (U)
10.50am Sony Movies Action
Starring: Broderick Crawford, John Ireland, Mercedes McCambridge
Drama
The rise and fall of a corrupt politician, who makes his friends richer and retains power by dint of a populist appeal. Oscar-winning drama including Best Picture. Mild violence. Black and white.
CRACK IN THE WORLD (U)
11am Film4
Action, drama, sci-fi
Starring: Dana Andrews, Janette Scott
A dying scientist pushes forward his project to tap through to the Earth's magma layer, with results that threaten to destroy the Earth as we know it. Disaster movie from the 1960s. Mild violence.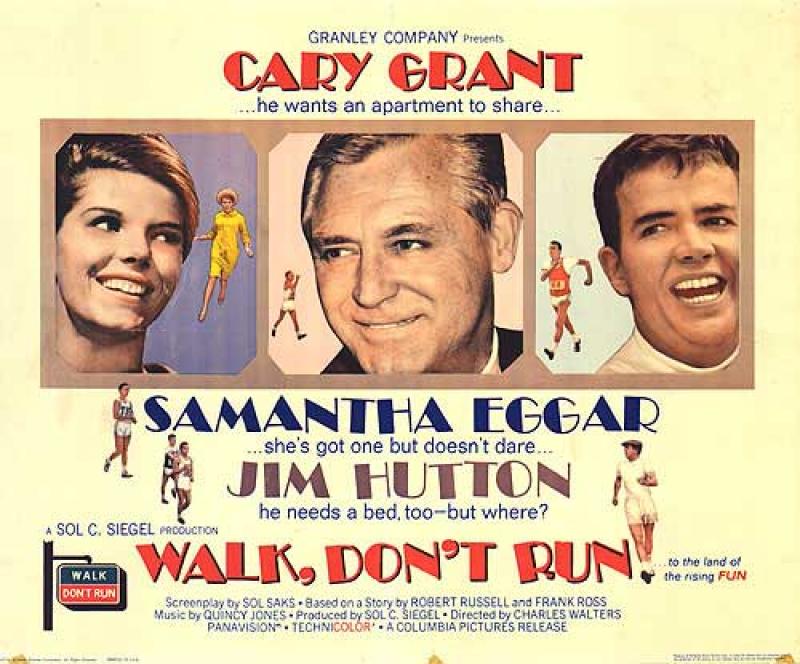 WALK, DON'T RUN (U)
11.35am Sony Movies Classic
Starring: Cary Grant, Samantha Eggar, Jim Hutton
Comedy, romance
During the housing shortage of the Summer Olympic Games in 1964, two men and a woman share a small apartment in Tokyo, and the older man soon starts playing Cupid to the younger pair. 60s romantic comedy. One very mild sex reference.
SNOOPY AND CHARLIE BROWN: THE PEANUT MOVIE (U)
11am Film4
Starring: Noah Schnapp, Bill Melendez
Animated, comedy, adventure
Snoopy embarks upon his greatest mission as he and his team take to the skies to pursue their archnemesis, while his best pal Charlie Brown begins his own epic quest back home to win the love of his life. Affectionate CGI version of the adventures of Charlie Brown and his faithful dog, Snoopy.
THE MAN WHO COULD WORK MIRACLES (U)
1.55pm Sony Movies Classic
Starring: Ralph Richardson, Roland Young
Comedy, fantasy
An ordinary man suddenly finds that anything he says comes true. Or at least, almost anything. A fun adaptation of an H.G. Welles story. Black and white.
THE PUMPKIN EATER (12)
3.40m Sony Movies Classic
Starring: Anne Bancroft, Peter Finch, James Mason
Drama
A mother of many children plunges into depression. Powerful British drama of modern marriage. Moderate sex references and references to abortion. Black and white.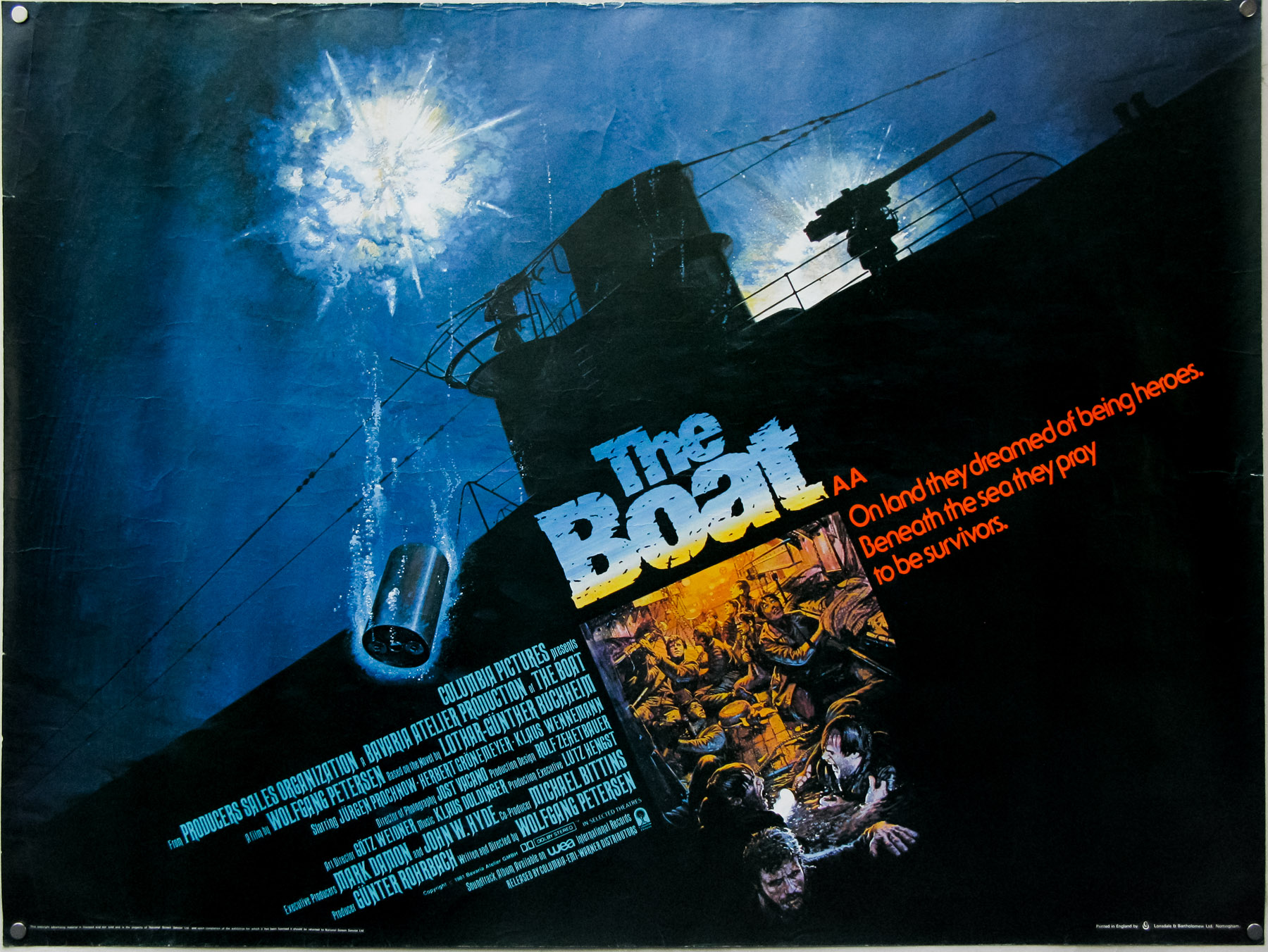 DAS BOOT (THE BOAT) (15)
4.10pm Sony Movies Classic
Starring: Jurgen Prochnow, Herbert Gronemeyer
Adventure, drama, war
The claustrophobic world of a WWII German U-boat; boredom, filth and sheer terror. A brilliant German film that will built up the tension brilliantly. Sex references and violence. Subtitled. May be edited for content.
PARENTAL GUIDANCE (U)
4.30pm Film4
Starring: Billy Crystal, Bette Milder
Comedy
Artie and Diane agree to look after their three grandkids when their type-A helicopter parents need to leave town for work. Problems arise when the kids' 21st-century behaviour collides with Artie and Diane's old-school methods. Sickly sweet family comedy helped by two strong leads. Some rude humour.
A FAREWELL TO ARMS (PG)
5.55pm Sony Movies Classic
Starring: Jennifer Jones, Rock Hudson
War, Drama, Romance
An English nurse and an American soldier on the Italian front during World War I fall in love, but the horrors surrounding them test their romance to the limit. Epic version of Ernest Hemmingway's classic novel. Mild sex references, violence and birth trauma scenes.
GODS OF EGYPT (12)
6.35pm Film4
Starring: Nikolaj Coster-Waldau, Brenton Thwaites, Gerard Butler, Geoffrey Rush
Fantasy, Drama, Action
Mortal hero Bek teams with the god Horus in an alliance against Set, the merciless god of darkness, who has usurped Egypt's throne, plunging the once peaceful and prosperous empire into chaos and conflict. Truly awful fantasy that can be filed under so bad, it's good. Moderate fantasy violence.
THEY WHO DARE (U)
6.55pm Talking Pictures TV
Starring: Dirk Bogarde, Denholm Elliott
War, drama
During World War II, British commandos are sent to destroy a Luftwaffe airfield on a Greek island. Routine wartime heroics. Mild violence. Black and white.
THIS GUN FOR HIRE (PG)
9pm Sony Movies Classic
Starring: Veronica Lake, Robert Preston, Alan Ladd
Drama, Film-Noir, Thriller
When assassin Philip Raven shoots a blackmailer and his beautiful female companion dead, he is paid off in marked bills by his treasonous employer who is working with foreign spies. Excellent film-noir. Violence. Black and white.
DEAD CALM (15)
9pm 5*
Starring: Sam Neill, Nicole Kidman, Billy Zane
Thriller
After a tragedy, John Ingram and his wife Rae are spending some time isolated at sea, when they come across a stranger who has abandoned a sinking ship. Gripping and incredibly tense thriller. Strong bloody violence throughout, disturbing images, language, sexuality/nudity and brief drug content.
DODGEBALL: A TRUE UNDERDOG STORY (12)
9pm E4
Starring: Vince Vaughn, Ben Stiller
Comedy
A group of misfits enter a Las Vegas dodgeball tournament in order to save their cherished local gym from the onslaught of a corporate health fitness chain. Goofy, bizarre but constantly funny. Language, violence, sexual references.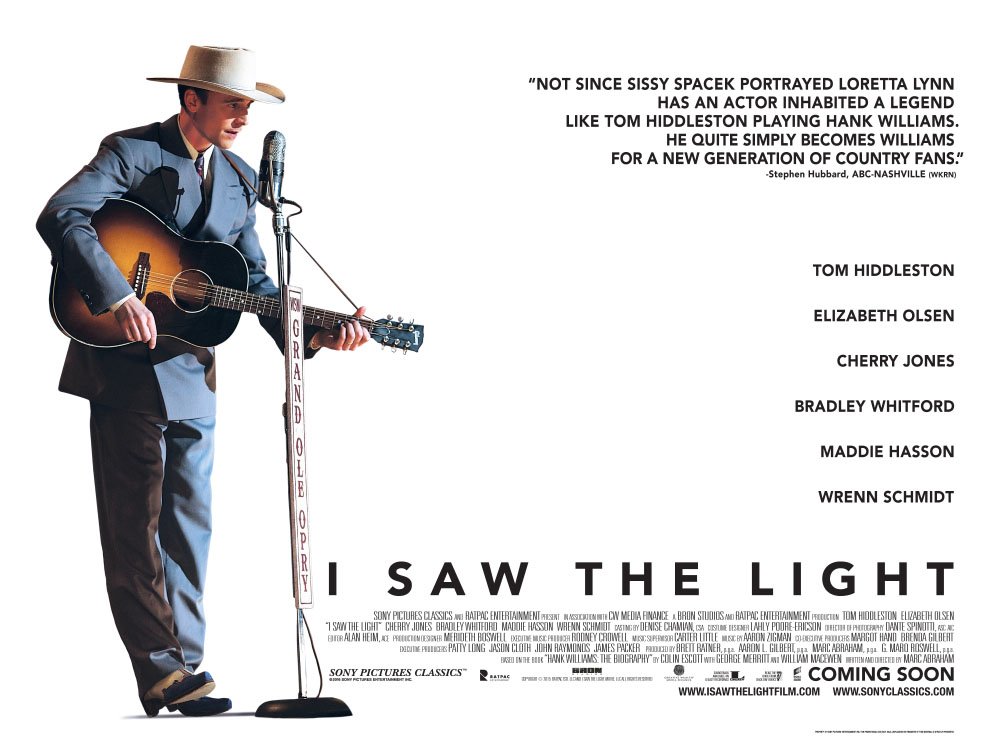 I SAW THE LIGHT (15)
9pm Sony Movies
Starring: Tom Hiddleston, Elizabeth Olsen
Biopic, Drama, Music
The story of the country-western singer Hank Williams, who in his brief life created one of the greatest bodies of work in American music. The film chronicles his rise to fame and its tragic effect on his health and personal life. A brilliant performance by Tom Hiddleston as the legendary country star. Language and brief sexuality/nudity.
DISOBEDIENCE (15)
9pm Film4
Starring:  Rachel Weisz, Rachel McAdams, Alessandro Nivola
Drama
A woman returns to her Orthodox Jewish community that shunned her for her attraction to a female childhood friend. Once back, their passions reignite as they explore the boundaries of faith and sexuality. A powerful tale of forbidden love. Strong sex and language.
THE MAN WHO HAUNTED HIMSELF (PG)
10pm Talking Pictures TV
Starring: Roger Moore, Hildegard Neil
Thriller
Harold Pelham encounters a duplicate of himself in the aftermath of a car crash. After that moment, his life is upset. Underrated thriller with a terrific performance from Roger Moore. Mild language, sex references and violence.
PASSENGER 57 (15)
10pm ITV4
Starring: Wesley Snipes, Bruce Payne, Tom Sizemore
Action, Thriller
An airline security expert must take action when he finds himself trapped on a passenger jet when terrorists seize control of it. Exciting thriller that should be called Die Hard on a plane. Strong language and  violence.
BRIDGET JONES: THE EDGE OF REASON (15)
10.05pm Channel 5
Starring: Renee Zellweger, Colin Firth, Hugh Grant
Comedy, Romance
After finding love, Bridget Jones questions if she really has everything she'd ever dreamed of having. The continuing adventures of the famous singleton. Strong language, sex and drug references.
RED DRAGON (15)
11.05pm 5*
Starring: Anthony Hopkins, Edward Norton, Ralph Fiennes
Thriller, horror, drama
A retired FBI agent with psychological gifts is assigned to help track down "The Tooth Fairy", a mysterious serial killer. Aiding him is imprisoned forensic psychiatrist Dr. Hannibal "The Cannibal" Lecter. Prequel to Silence of the Lambs. Violence, grisly images, language, some nudity and sexuality.
SISTERS (15)
11.15pm Film4
Starring: Tina Fey, Amy Poehler
Comedy
Two sisters decide to throw one last house party before their parents sell their family home. Enjoyably silly comedy with two funny leads. Very strong language, strong sex references, drug use.
THE ENFORCER (PG)
11.50pm Talking Pictures TV
Starring: Humphrey Bogart, Zero Mostel
Crime, film-noir, thriller
A crusading district attorney finally gets a chance to prosecute the organizer and boss of Murder Inc. Forgotten Bogart thriller. Mild violence. Black and white.
NEBRASKA (15)
1.35am Film4
Starring: Bruce Dern, Will Forte
Comedy, Drama
An aging, booze-addled father makes the trip from Montana to Nebraska with his estranged son in order to claim a million-dollar Mega Sweepstakes Marketing prize. A terrific turn from Bruce Dern in this Alexander Payne gem. Infrequent strong language and moderate sex references. Black and white.