Morning!
Today the students of the this fair island receive their A level results and already controversy is in the making. Just another day of screw ups that this country has had to deal with since lockdown. Should be used to it by now.
Anyway, whatever your results, I wish you the best of luck. Why not celebrate by watching a movie or two, especially as thunder is rolling in.
Stay safe, look after yourself and Happy Thursday!
AMAZON PRIME
HONEY BOY (15)
Starring: Shia LaBeouf, Lucas Hedges
Drama
A young actor's stormy childhood and early adult years as he struggles to reconcile with his father and deal with his mental health. A powerful drama written by Shia LeBeouf. Strong language, drug misuse, child abuse theme.
187 (15)
Starring: Samuel L. Jackson, John Heard
Drama, Thriller
15 months after being stabbed 9 times by a student at work as a high school teacher in NYC, Mr. Garfield is working in LA as a substitute teacher come full-time. He refuses to be a victim anymore. Tough school drama from the director of Waterworld. Violence, strong language, drug use and brief nudity.
NETFLIX
SNOOPY AND CHARLIE BROWN: THE PEANUT MOVIE (U)
Starring: Noah Schnapp, Bill Melendez
Animated, comedy, adventure
Snoopy embarks upon his greatest mission as he and his team take to the skies to pursue their archnemesis, while his best pal Charlie Brown begins his own epic quest back home to win the love of his life. Affectionate CGI version of the adventures of Charlie Brown and his faithful dog, Snoopy.
THE CAT RETURNS (U)
Starring: Chizuru Ikewaki, Yoshihiko Hakamada
Animated, Adventure, Fantasy, Comedy
After helping a cat, a seventeen-year-old girl finds herself involuntarily engaged to a cat Prince in a magical world where her only hope of freedom lies with a dapper cat statuette come to life. More magic from Studio Ghibli. Mild threat.
NOW TV/SKY CINEMA
CAPE FEAR (15)
Starring: Gregory Peck, Robert Mitchum, Polly Bergen
Drama, Thriller
Small-town lawyer Sam Bowden's life becomes torturous when Max Cady re-enters his life. Cady went to jail for 8 years after Bowden testified that Cady attacked a young woman. Now that Cady has been released, he begins to terrorize Bowden and his family, particularly targeting Bowden's daughter, Nancy. Brilliant thriller that was remade by Martin Scorsese. Strong threat and violence. Black and white.
SNAKE EYES (15)
Starring: Nicolas Cage, Gary Sinise, John Heard, Carla Gugino
Thriller, Crime
A shady police detective finds himself in the middle of a murder conspiracy at an important boxing match in an Atlantic City casino. Tense thriller from Brian De Palma, the director of Carrie. Strong violence and infrequent strong language.
MOVIES ON TERRESTRIAL TV
THE SPONGEBOB SQUAREPANTS MOVIE (U)
11am Film4
Starring: Tom Kenny, Clancy Brown
Animation, comedy
SpongeBob SquarePants takes leave from the town of Bikini Bottom in order to track down King Neptune's stolen crown. Bonkers first big screening outing of the TV animated show. Very mild threat and rude humour.
THE MAN WHO COULD WORK MIRACLES (U)
11.20am Sony Movies Classic
Starring: Ralph Richardson, Roland Young
Comedy, fantasy
An ordinary man suddenly finds that anything he says comes true. Or at least, almost anything. A fun adaptation of an H.G. Welles story. Black and white.
MARY AND THE WITCH'S FLOWER (U)
12.45pm Film4
Starring: Kate Winslet, Jim Broadbent
Animation, Fantasy, Adventure
Based on "The Little Broomstick" by Mary Stewart, a strange flower grants a girl magic powers. Lovely animation from Studio Ghibli. Very mild threat.
SON OF PALEFACE (U)
1.05pm Sony Movies Classic
Starring: Bob Hope, Roy Rogers, Jane Russell
Comedy, Western
Junior Potter returns to claim his father's gold, which is nowhere to be found. "Mike" is the luscious head of a gang of thieves, and Roy Barton is the federal marshal hot on her trail. Hilarious comedy sequel. Sexual references and mild violence.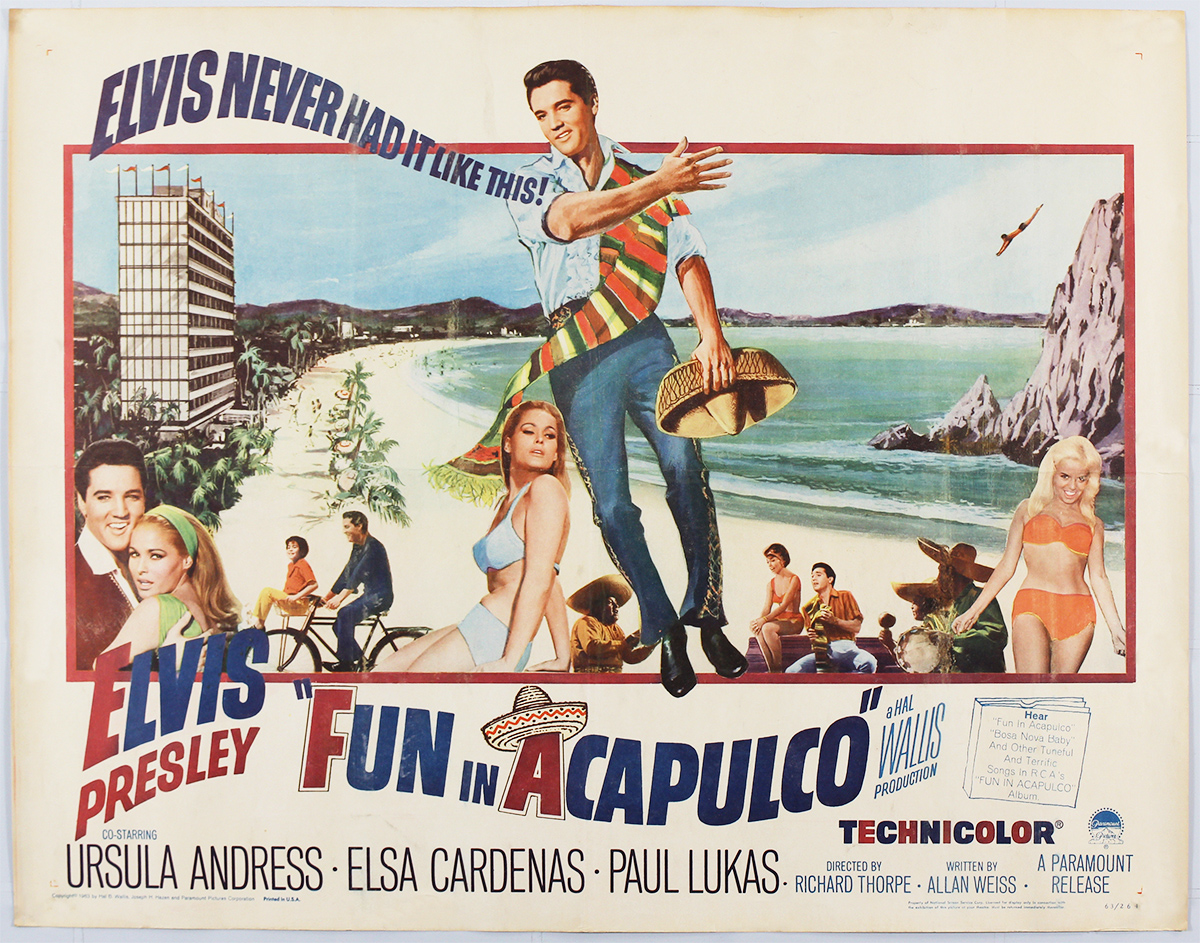 FUN IN ACAPULCO (U)
2.30pm Talking Pictures TV
Starring: Elvis Presley, Ursula Andress
Comedy, Musical
A yacht owner's spoiled daughter gets Mike fired, but a boy helps him get a job as singer at Acapulco Hilton etc. He upsets the lifeguard by taking his girl and 3 daily work hours. Mike's also seeing a woman bullfighter. Standard energetic Elvis musical.
SALOME (PG)
2.55pm Sony Movies Classic
Starring: Rita Hayworth, Stewart Granger, Charles Laughton
Drama
After her banishment from Rome, Jewish Princess Salome returns to her Roman-ruled native land of Galilee where prophet John the Baptist preaches against Salome's parents, King Herod and Queen Herodias. Epic biblical drama. Mild gory violence and sexual content.
THE GREENGAGE SUMMER (PG) (AKA: LOSS OF INNOCENCE)
3pm Sony Movies Classic
Starring: Kenneth More, Susannah York, Danielle Darrieux
Comedy, Drama, Romance
Sensitive story of a British girl's awakening from childhood into life and love on vacation in France. A beautiful forgotten gem. Mild sexual threat.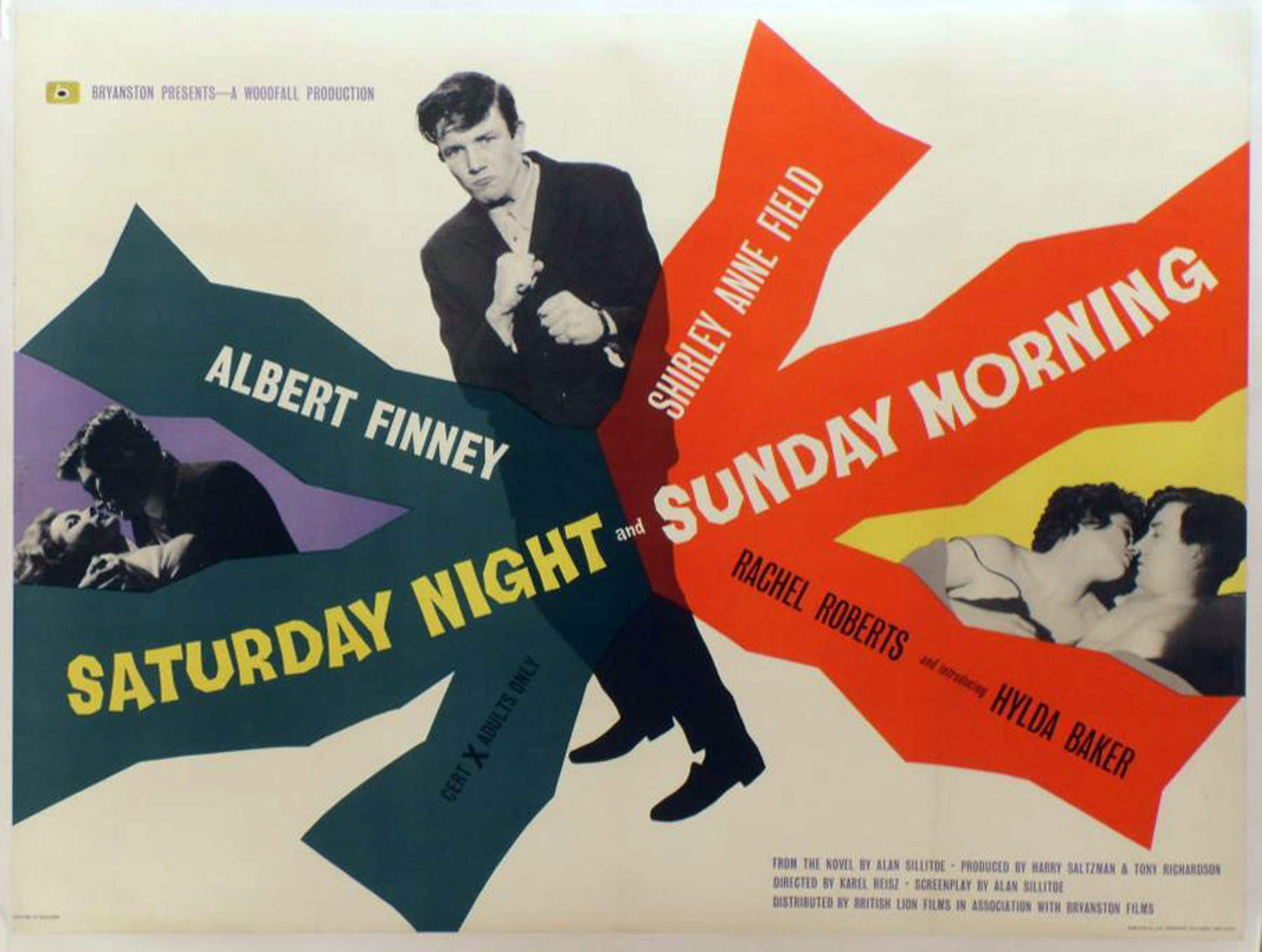 SATURDAY NIGHT & SUNDAY MORNING (PG)
5.05pm Sony Movies Classic
Starring: Albert Finney, Shirley Anne Field, Rachel Roberts
Drama
British drama with Albert Finney as a rebellious young man who breezes through life doing what he wants but how long will that last? The first 'kitchen sink' dramas where realism is the key. Mild language and sex references. Black and White.
THE HIGH AND THE MIGHTY (U)
6.05pm Talking Pictures TV
Starring: John Wayne, Claire Trevor
Action, Adventure, Drama
When a commercial airliner develops engine problems on a trans-Pacific flight and the pilot loses his nerve, it is up to the washed-up co-pilot Dan Roman to bring the plane in safely. Exciting John Wayne drama. Threat of plane disaster.
A TASTE OF HONEY (12)
6.55pm Sony Movie Classics
Starring: Rita Tushingham, Dora Bryant
Drama
1960s drama based on the successful play about a pregnant girl having to fend for herself when her overbearing mother decides to remarry. Mature themes, some mild language and sex references. Black and white.
X-MEN: THE LAST STAND (12)
6.55pm Film4
Starring: Patrick Stewart, Ian McKellan, Hugh Jackman
Action, adventure, fantasy
As the government find a cure for the mutant, one of the X-Men is struggling with her own powers. The third and weakest of the Marvel adaptation about mutants. Moderate violence, moderate bad language.
THE DAMNED UNITED (15)
9pm BBC Four
Starring: Michael Sheen, Timothy Spall, Jim Broadbent
Sport, Drama, Biopic
The story of the controversial Brian Clough's 44-day reign as the coach of the English football club Leeds United. Another great performance from Michael Sheen. Strong language.
HEARTBREAK RIDGE (15)
9pm ITV4
Starring: Clint Eastwood, Marsha Mason
War, Drama
Hard-nosed, hard-living Marine Gunnery Sergeant Tom Highway (Clint Eastwood) clashes with his superiors and his ex-wife as he takes command of a spoiled recon platoon with a bad attitude. Entertaining drama starring and directed by Clint Eastwood. Very strong language and violence.
LIFE AT THE TOP (12)
9pm Sony Movies Classic
Starring: Laurence Harvey, Jean Simmons, Honor Blackman
Drama
Joe Lampton thought he had really made it by marrying the boss's daughter in his northern mill town. But he finds he is being sidelined at work and his private life manipulated by his father-in-law. Sequel to the British drama, Man At The Top. Moderate language, violence and sex references. Black and white.
TOWER BLOCK (15)
9Pm Horror Channel
Starring: Sheridan Smith, Jack O'Connell, Ralph Brown, Russell Tovey
Thriller
Several months after witnessing a murder, residents of Tower Block 31 find themselves being picked off by a sniper, pitting those lucky enough to be alive into a battle for survival. Tense low-budget thriller. Strong bloody violence and very strong language.
A WALK IN THE WOODS (15)
10.40pm Film4
Starring: Robert Redford, Emma Thompson, Nick Nolte, Mary Steenburgen
Comedy, drama, biopic, adventure
After spending two decades in England, Bill Bryson (Robert Redford) returns to the U.S., where he decides the best way to connect with his homeland is to hike the Appalachian Trail with one of his oldest friends, Stephen Katz (Nick Nolte). Gentle comedy with two great leads. Strong language, sex references.
THE BOYS FROM BRAZIL (18)
11.05pm Talking Pictures TV
Starring: Gregory Peck, Laurence Olivier, James Mason
Drama, mystery, thriller
A Nazi hunter in Paraguay discovers a sinister and bizarre plot to rekindle the Third Reich. Fascinating thriller with a great cast. Very strong violence, language and sexual content.
STIR CRAZY (15)
11.20pm Sony Movies Classic
Starring: Gene Wilder, Richard Pryor
Comedy
Set up and wrongfully accused, two best friends will be sent to prison for a crime they didn't commit. However, no prison cell could keep them locked in. The return of Gene Wilder and Richard Pryor in a hugely successful and very funny comedy. Language and drug misuse.
HEIST (15)
11.25pm Sony Movies
Starring: Gene Hackman, Rebecca Pidgeon, Delroy Lindo, Ricky Jay, Danny DeVito, Patti LuPone
Action, Crime, Drama
A career jewel thief finds himself at tense odds with his longtime partner, a crime boss who sends his nephew to keep watch. Cracking crime thriller from writer/director David Mamet. Strong language and some violence.
ALI (15)
11.35pm ITV4
Starring: Will Smith, Jamie Foxx, Jon Voight
Biopic, Drama, Sports
A biography of sports legend Muhammad Ali, focusing on his triumphs and controversies between 1964 and 1974. Terrific biopic with a great performance from Will Smith. Strong language and moderate violence.
DRIVE (18)
12.35am Sony Movies Action
Starring: Ryan Gosling, Carey Mulligan, Christina Hendricks
Thriller, Drama, Action
A mysterious Hollywood stuntman and mechanic moonlights as a getaway driver and finds himself in trouble when he helps out his neighbour in this action drama. Tough, brutal and visually stylish thriller. Strong brutal bloody violence, language and some nudity.
GRADUATION (15)
12.45am Film4
Starring: Adrian Titieni, Maria-Victoria Dragus
Drama, Crime
A film about compromises and the implications of the parent's role. Romanian drama from the director of 4 Months, 3 Weeks and 2 Days. Very strong language, sexual violence references. Subtitled.