Morning!
It's wet and horrible out there today. Best place to be is stay in and watch one or two of the recommended movies today.
Stay safe, look after yourself and Happy Friday!
AMAZON PRIME
YOU'VE GOT MAIL (PG)
Starring: Tom Hanks, Meg Ryan
Comedy, drama, romance
Two business rivals who despise each other in real life unwittingly fall in love over the Internet. Charming rom-com from the team behind Sleepless In Seattle. Mild language.
THE MEG (12)
Starring: Jason Statham, Rainn Wilson, Jessica McNamee, Bingbing Li
Science Fiction, Fantasy, Action
A group of scientists exploring the Marianas Trench encounter the largest marine predator that has ever existed – the Megalodon. Big-budget shark action film. Moderate threat, occasional bloody moments, action violence.
NETFLIX
BEE MOVIE (U)
Starring: Jerry Seinfeld, Renee Zellweger
Animation, Adventure, Comedy
Barry B. Benson, a bee just graduated from college, is disillusioned at his lone career choice: making honey. On a special trip outside the hive, Barry's life is saved by Vanessa, a florist in New York City. As their relationship blossoms, he discovers humans actually eat honey, and subsequently decides to sue them. Family animation with an adult twist. Very mild language and innuendo.
THE INVENTION OF LYING (12)
Starring: Ricky Gervais, Jonah Hill, Jennifer Garner, Jason Bateman, Patrick Stewart, Christopher Guest, Rob Lowe
Comedy, Fantasy
It's a world where everyone tells the truth – and just about anything they're thinking. Mark Bellison is a screenwriter, about to be fired. He's short and chunky with a flat nose – a genetic setup that means he won't get to first base with Anna, the woman he loves. At a bank, on the spur of the moment he blurts out a fib, with eye-popping results. Enjoyable comedy from Ricky Gervais. Moderate comic sex references.
NOW TV/SKY CINEMA
JUMANJI: THE NEXT LEVEL (12)
Starring: Dwayne Johnson, Kevin Hart, Karen Gillan, Awkwafina, Jack Black
Fantasy, Comedy, Adventure
The gang is back but the game has changed. As they return to rescue one of their own, the players will have to brave parts unknown from arid deserts to snowy mountains, to escape the world's most dangerous game. Enjoyable sequel to the surprisingly entertaining Welcome to the Jungle (see below). Moderate violence, language.
JUMANJI: WELCOME TO THE JUNGLE (12)
Starring: Dwayne Johnson, Karen Gillan, Kevin Hart, Jack Black
Fantasy, Comedy, Adventure
Four teenagers are sucked into a magical video game, and the only way they can escape is to work together to finish the game. Hugely entertaining sequel to the 1995 original. Moderate violence, infrequent moderate sex references, language.
MOVIES ON TERRESTRIAL TV
CARRY ON SPYING (U)
11am Film4
Starring: Kenneth Williams, Barbara Windsor, Bernard Cribbins, Charles Hawtrey
Comedy
A top-secret chemical formula has been stolen by STENCH (the Society for the Total Extinction of Non-Conforming Humans), and so Agent Simpkins and his three trainees are hot on the trail, chasing the villains across the world. The Carry On team take on the 60s spy films. Innuendo. Black and White.
HORTON HEARS A WHO! (U)
12.45pm Film4
Starring: Jim Carrey, Steve Carell
Animation, Comedy, Adventure
Horton the Elephant struggles to protect a microscopic community from his neighbours who refuse to believe it exists.  Engaging animation of the classic Dr. Seuss story.
CAESAR AND CLEOPATRA (U)
2.30pm Talking Pictures TV
Starring: Vivien Leigh, Claude Rains, Stewart Granger
Drama
At the height of the Roman Civil War, a young Cleopatra (Vivien Leigh) meets a middle-aged Julius Caesar (Claude Rains), who teaches her how to rule Egypt. 40s epic historical drama.
THE ADMIRABLE CRICHTON (U)
3.20pm Sony Movie Classic
Starring: Kenneth More, Cecil Parker
Comedy
In 1905, Lord Henry Loam, his family and his servants are shipwrecked on a deserted island where the survival of the fittest renders the rigid class system irrelevant. Classic comedy based on the play by J.M.M. Barrie.
COCOON (PG)
4.30pm Film4
Starring: Steve Guttenberg, Don Ameche, Wilford Brimley, Hume Cronyn
Comedy, drama, sci-fi
When a group of trespassing seniors swim in a pool containing alien cocoons, they find themselves energised with youthful vigour. Entertaining sci-fi from director Ron Howard. Language, mild violence and sexual reference.
SUDDENLY (PG)
5pm Talking Pictures TV
Starring: Frank Sinatra, Sterling Hayden
Crime, drama, film-noir
In the city of Suddenly, three gangsters trap the Benson family in their own house, on the top of a hill nearby the railroad station, with the intention of killing the president of the USA. Taut psychological thriller. Violence. Black and white.
FATHER BROWN (aka THE DETECTIVE) (PG)
5.15pm Sony Movies Classic
Starring: Alec Guinness, Joan Greenwood, Peter Finch
Comedy, Crime, Drama
Works of art are disappearing, stolen by a master thief, a master of disguise. Father Brown has two goals: to catch the thief and to save his soul. Charming gentle detective drama. Mild language. Black and white.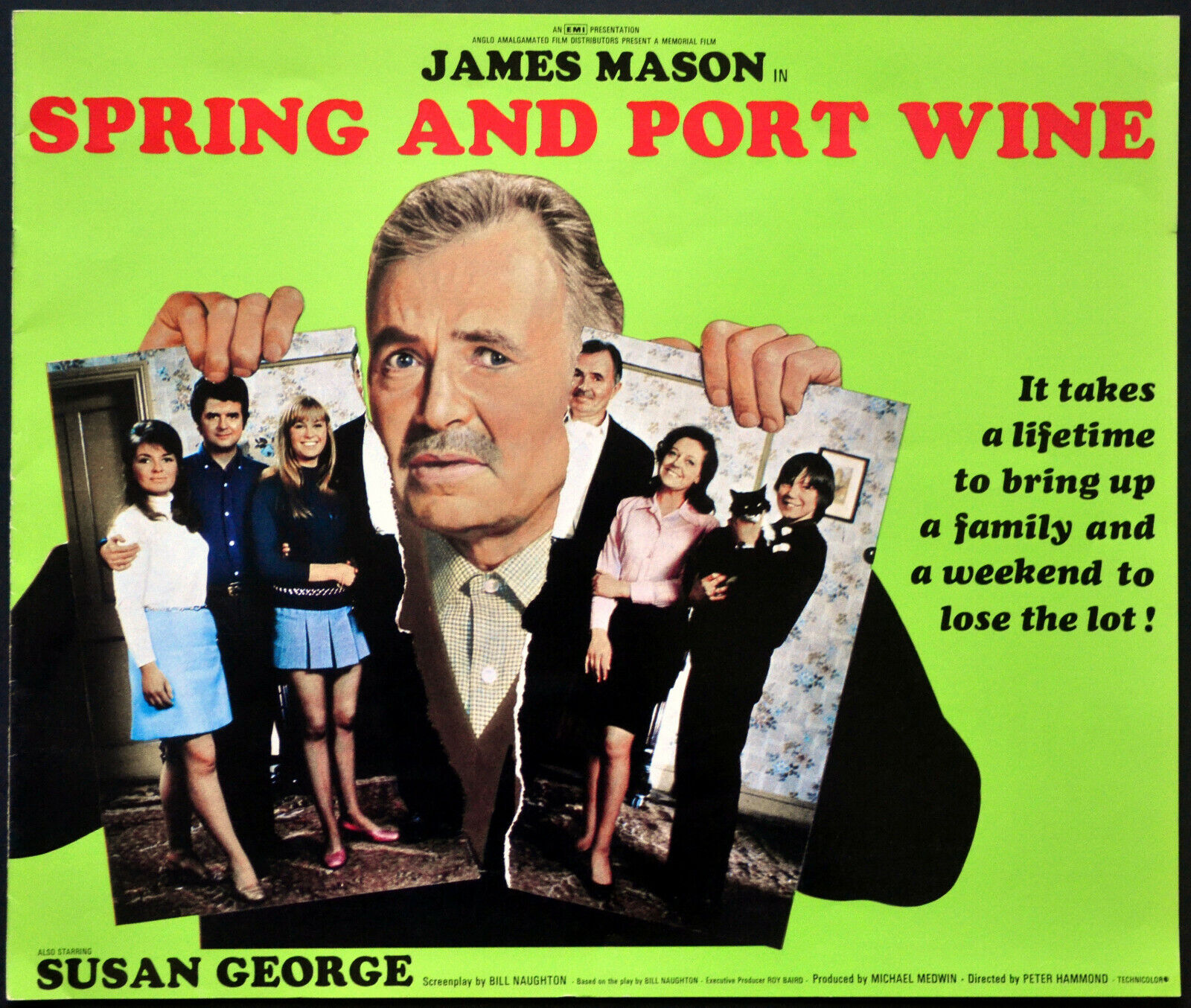 SPRING AND PORT WINE (PG)
6.30pm Talking Pictures TV
Starring: James Mason, Susan George
Drama
A stern father and lenient mother try to deal with the ups and downs of their four children's lives in working-class Bolton. Classic slice of British life in the 70s. Mild language, sex references, nudity.
THE IMITATION GAME (12)
6.45pm Film4
Starring: Benedict Cumberbatch, Keira Knightley, Matthew Goode
Biopic, drama
During World War II, the English mathematical genius Alan Turing tries to crack the German Enigma code with help from fellow mathematicians. A fascinating drama about a real war hero. Moderate sex references and language.
TOWER HEIST (12)
6.50pm Sony Movies
Starring: Ben Stiller, Eddie Murphy, Matthew Broderick, Casey Affleck, Tea Leoni
Action, Comedy, Crime
When a group of hard-working guys find out they've fallen victim to their wealthy employer's Ponzi scheme, they conspire to rob his high-rise residence. Enjoyable crime caper with a strong cast. Infrequent strong language and moderate sex references.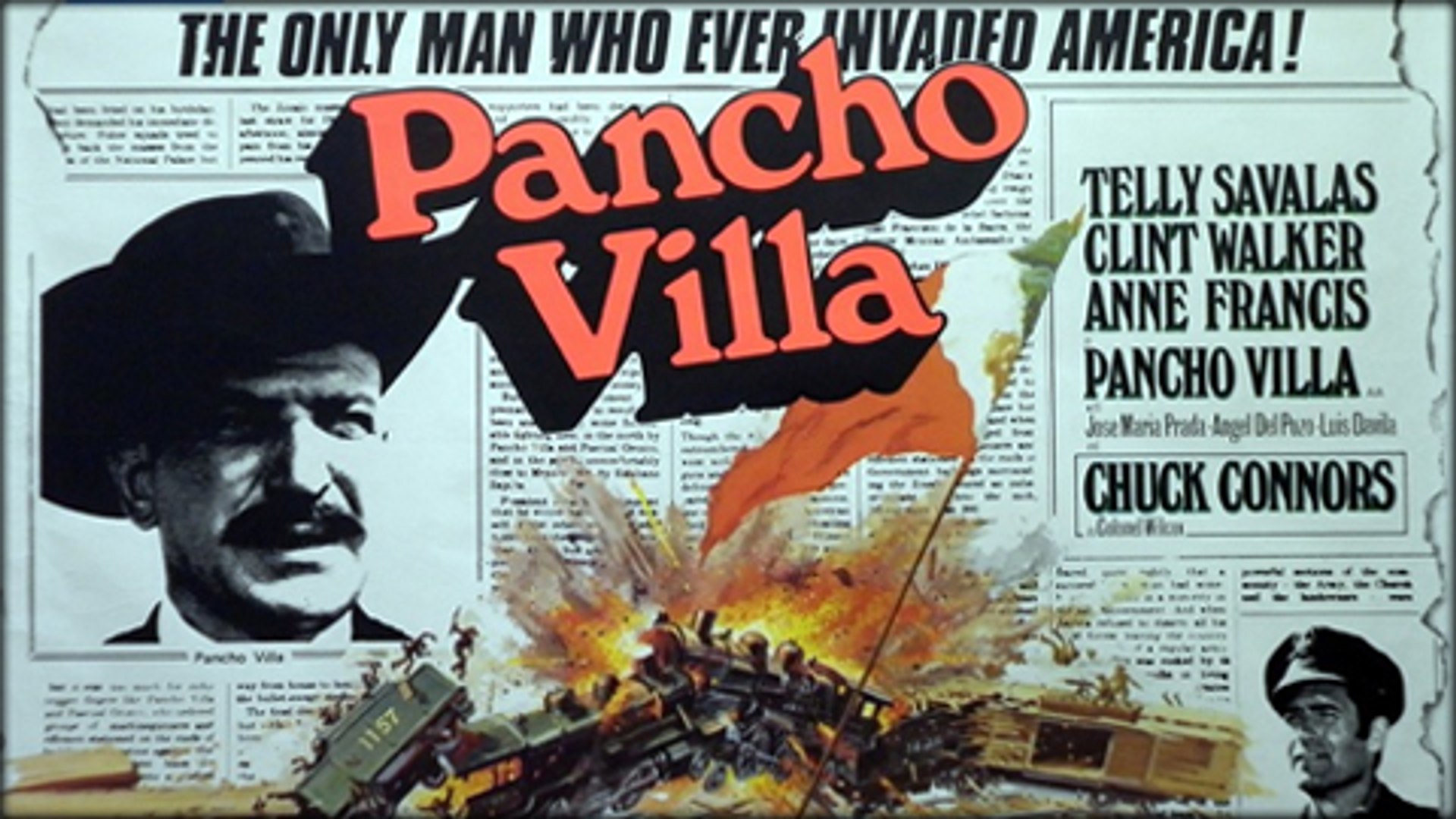 PANCHO VILLA (PG)
7.05pm Sony Movies Classic
Starring: Telly Savalas, Clint Walker
Biopic, Action, Comedy
A double-cross in an arms deal prompts Mexican revolutionary Pancho Villa to raid a US Army weapons depot in Columbus, New Mexico. Surprisingly funny action film of the only man to invade America. Violence.
BULLITT (15)
9pm ITV4
Starring: Steve McQueen, Robert Vaughn, Jacqueline Bisset
Thriller, Action
An all guts, no glory San Francisco cop becomes determined to find the underworld kingpin that killed the witness in his protection. Classic cop thriller with one of the best car chases on screen. Strong violence.
TRUE LIES (15)
9pm E4
Starring: Arnold Schwarzenegger, Jamie Lee Curtis, Tom Arnold, Bill Paxton
Action, Comedy, Thriller
A fearless, globe-trotting, terrorist-battling secret agent has his life turned upside down when he discovers his wife might be having an affair with a used-car salesman while terrorists smuggle nuclear warheads into the United States. Fun spy thriller from James Cameron. Strong violence and language, sexual content.
FOUR WEDDINGS AND A FUNERAL (15)
9pm Film4
Starring: Hugh Grant, Andie MacDowell, Kristin Scott Thomas, Simon Callow
Comedy, drama
Over the course of five social occasions, a committed bachelor must consider the notion that he may have discovered love. Wonderful British comedy that made Hugh Grant a star. Strong language and moderate sex references.
MACKENNA'S GOLD (15)
9pm Sony Movies Classic
Starring: Gregory Peck, Omar Sharif, Telly Savalas
Western, Adventure
A bandit kidnaps a Marshal who has seen a map showing a gold vein on Indian lands, but other groups are looking for it too, while the Apache try to keep the secret location undisturbed. Tough western action with a good cast. Violence, mild language and sexual content.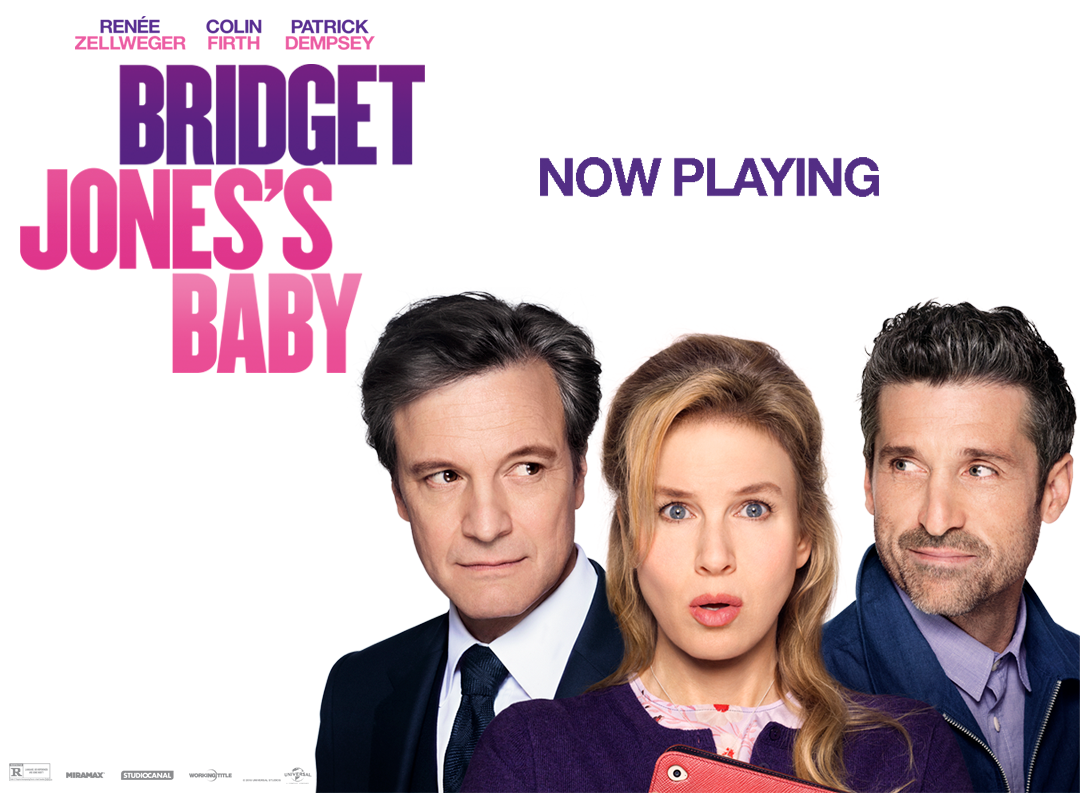 BRIDGET JONES'S BABY (15)
9pm Channel 4
Starring: Renée Zellweger, Colin Firth, Patrick Dempsey, Emma Thompson
Comedy, Drama, Romance
Bridget's focus on single life and her career is interrupted when she finds herself pregnant, but with one hitch … she can only be fifty percent sure of the identity of her baby's father. The third in the popular Bridget Jones series. Strong language, sex references.
THE WOMAN IN BLACK (15)
9pm Horror Channel
Starring: Daniel Radcliffe, Ciarán Hinds, Janet McTeer
Thriller, Horror, Fantasy
A young solicitor travels to a remote village where he discovers the vengeful ghost of a scorned woman is terrorising the locals. Very creepy horror from Hammer. Strong horror, psychological threat.
DAYS OF THUNDER (12)
9pm 5*
Starring: Tom Cruise, Robert Duvall, Nicole Kidman
Drama, Sports, Action
A young hot-shot stock car driver gets his chance to compete at the top level. Flashy blockbuster from director Tony Scott. Strong language, intense car crashes and moderate sex references.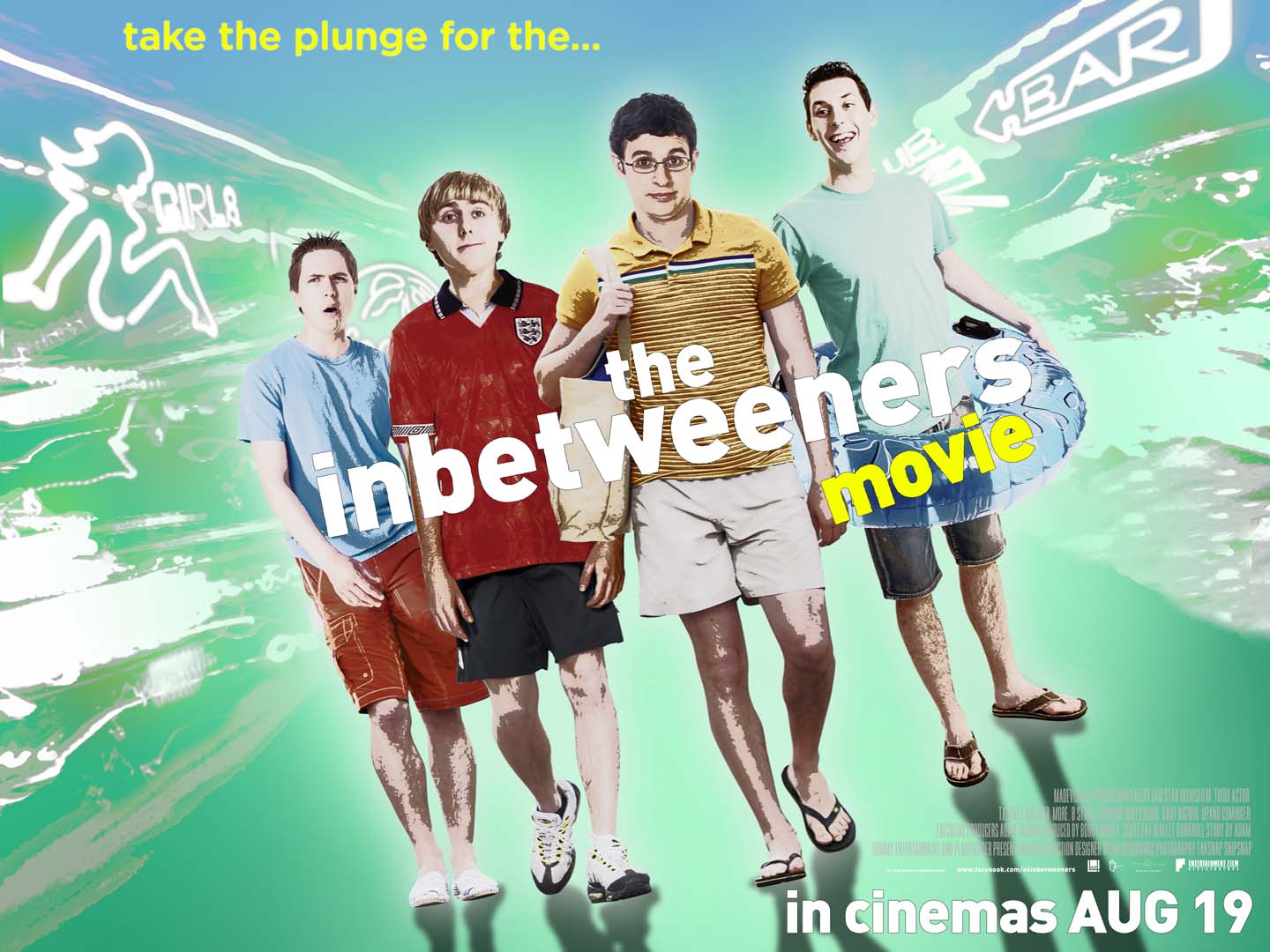 THE INBETWEENERS MOVIE (18)
9pm Channel 4
Starring: Simon Bird, James Buckley, Blake Harrison, Joe Thomas
Comedy
Four socially troubled 18-year-olds from the south of England go on holiday to Malia. Spin-off movie of the hit Channel 4 comedy, longer and ruder. Very strong language, strong sex references and nudity.
DOWNHILL RACER (PG)
10pm Talking Pictures TV
Starring: Robert Redford, Gene Hackman
Drama, Sport
Quietly cocky Robert Redford joins U.S. ski team as downhill racer and clashes with the team's coach, played by Gene Hackman. Lots of good skiing action leading to an exciting climax. Exciting skiing sequences in this terrific sports drama. Mild violence, sexual references and intense skiing sequences.
AMERICAN GANGSTER (18)
10.45pm ITV1
Starring: Denzel Washington, Russell Crowe
Biopic, Drama, Crime
An outcast New York City cop is charged with bringing down Harlem drug lord Frank Lucas, whose real life inspired this partly biographical film. Tough gangster drama from Ridley Scott. Violence, pervasive drug content and language, nudity and sexuality.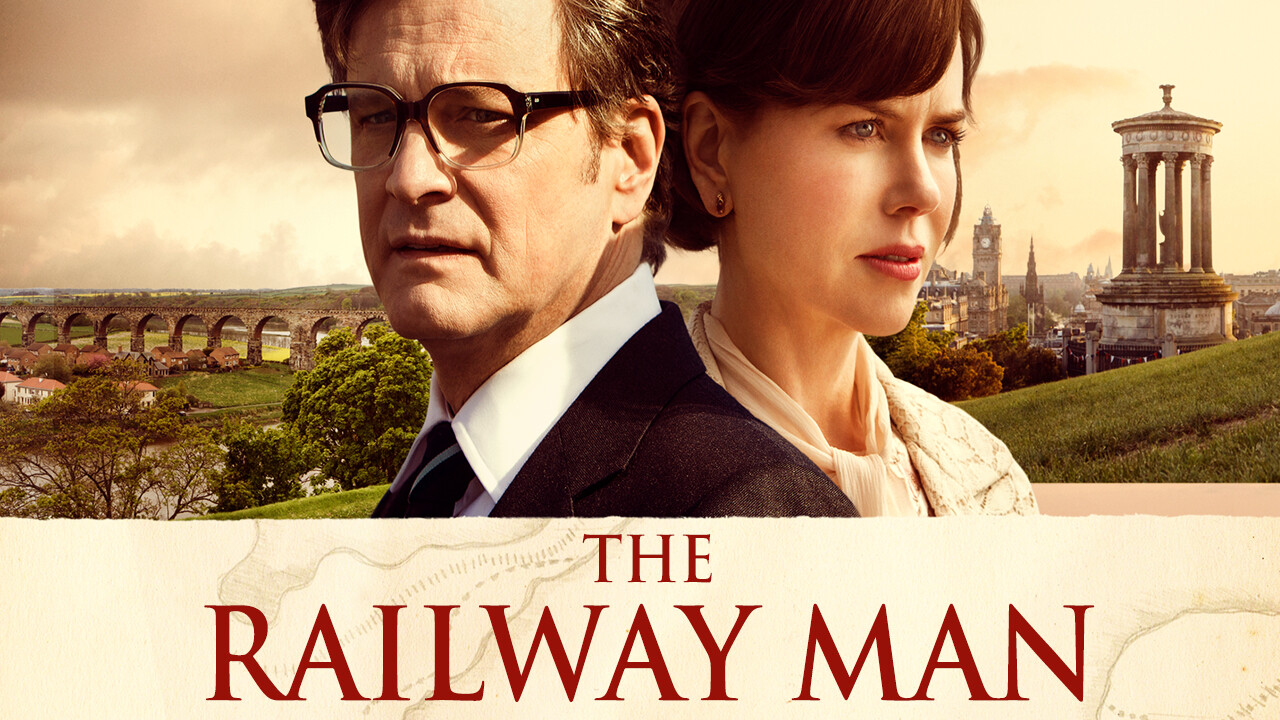 THE RAILWAY MAN (15)
10.45pm BBC1
Starring: Colin Firth, Nicole Kidman, Jeremy Irvine
War, Drama
A former British Army officer, who was tortured as a prisoner of war at a Japanese labour camp during World War II, discovers that the man responsible for much of his treatment is still alive and sets out to confront him. Powerful drama with another winning performance from Colin Firth. Scene of torture and moderate violence.
MONEY MONSTER (15)
11.05pm Sony Movies
Starring: George Clooney, Julia Roberts, Jack O'Connell
Thriller, Drama
Financial TV host Lee Gates and his producer Patty are put in an extreme situation when an irate investor takes them and their crew as hostage. Powerful drama directed by Jodie Foster. Strong language, sex.
PROFESSOR MARSTON AND THE WONDER WOMEN (15)
11.20pm Film4
Starring: Luke Evans, Rebecca Hall, Connie Britton
Biopic, Drama
The story of psychologist William Moulton Marston, and his polyamorous relationship with his wife and their mistress who would inspire his creation of the superheroine, Wonder Woman. Fascinating and underrated biopic. Strong language, sex, sex references.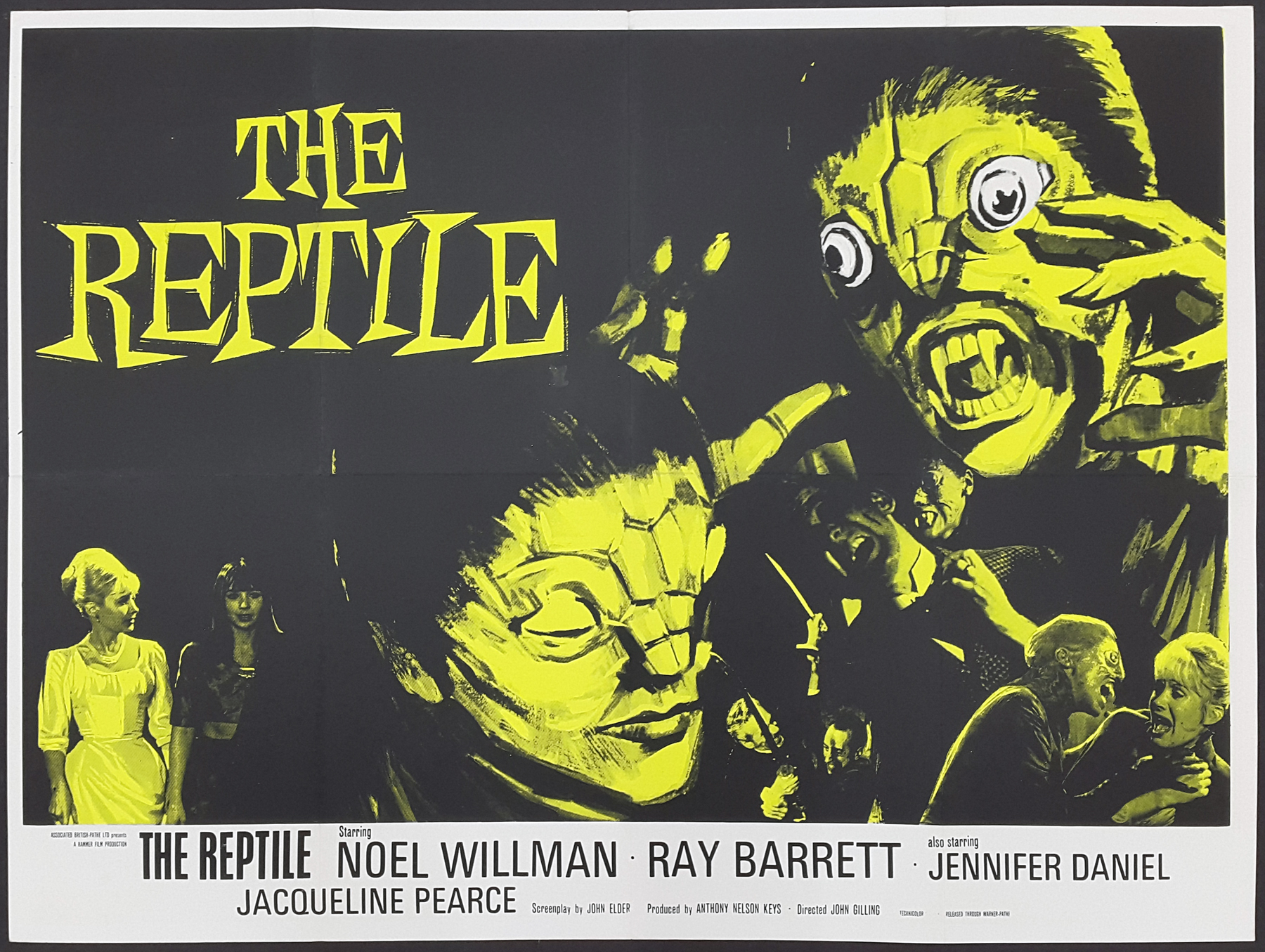 THE REPTILE (15)
12.05am Talking Pictures TV
Starring: Noel Willman, Jennifer Daniel
Horror
In a Cornish village, various locals die from mysterious snake bites, but the coroner rules the deaths as heart attacks, until a family of newcomers starts an investigation. One of the better Hammer horrors. Violence and horror.
YOU'RE NEXT (18)
12.50am Horror Channel
Starring: Sharni Vinson, Ti West
Horror, Thriller
When the Davison family comes under attack during their wedding anniversary getaway, the gang of mysterious killers soon learns that one of the victims harbours a secret talent for fighting back. One of the best horrors in recent years. Strong bloody violence, language and some sexuality/nudity.
TRANSSIBERIAN (15)
2.10am Sony Movies
Starring: Woody Harrelson, Emily Mortimer, Kate Mara
Crime, drama, thriller
A Transsiberian train journey from China to Moscow becomes a thrilling chase of deception and murder when an American couple encounters a mysterious pair of fellow travellers. Superbly tense thriller. Violence, torture and language.