Morning!
I am not going to resign. It was never my fault. You have to blame the TV and Streaming services for their choice of movies!
Stay safe, look after yourself and Happy Wednesday!
AMAZON PRIME
HARD CANDY (18)
Starring: Patrick Wilson, Ellen Page
Drama, Thriller
A teenager meets a man in order to expose him under the suspicion that he abducts underage girls. Powerful and shocking drama with two outstanding leads. Disturbing violent and aberrant sexual content involving a teen, strong sadistic violence, strong language.
THE GATE (15)
Starring: Stephen Dorff, Louis Tripp, Christa Denton
Fantasy, Horror
Kids, left home alone, accidentally unleash a horde of malevolent demons from a mysterious hole in their suburban backyard. 80s horror which looks dated but is still fun. Strong horror, threat, gore.
NETFLIX
ATLANTICS (12)
Starring: Mame Bineta Sane, Amadou Mbow
Drama, Horror, Romance
In a popular suburb of Dakar, workers on the construction site of a futuristic tower, without pay for months, decide to leave the country by the ocean for a better future. Among them is Souleiman, the lover of Ada, promised to another. Beautiful and mystical drama. infrequent strong language, moderate sex references, brief nudity. Subtitled.
NOW TV/SKY CINEMA
PARANORMAN (PG)
Starring: Anna Kendrick, Leslie Mann, John Goodman
Animated, Horror, Fantasy, Comedy
A misunderstood boy takes on ghosts, zombies and grown-ups to save his town from a centuries-old curse. Hugely enjoyable stop-motion animation from the Laika studio. Mild comic horror and violence, frightening sequences and innuendo.
STAR TREK: GENERATIONS (PG)
Starring: Patrick Stewart, William Shatner, Malcolm McDowell
Science Fiction, Adventure
With the help of long presumed dead Captain Kirk, Captain Picard must stop a deranged scientist willing to murder on a planetary scale in order to enter a space matrix. The first outing of the Next Generation on the big screen. Mild language, violence and threat.
MOVIES ON TERRESTRIAL TV
THE INDIAN IN THE CUPBOARD (PG)
11am Film4
Starring: Hal Scardino, Litefoot, Lindsay Crouse
Fantasy, drama, family
Omri, a young boy growing up in Brooklyn, receives an odd variety of presents for his birthday: a wooden cabinet from his older brother, a set of antique keys from his mother and a tiny plastic model of an Indian from his best friend Patrick. Impressive adaptation from Frank Oz. Mild violence and language.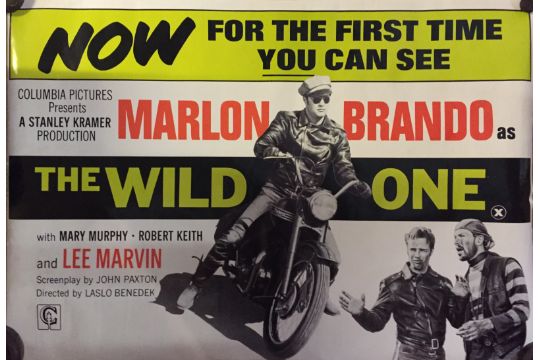 THE WILD ONE (PG)
12.55pm Sony Movies Classic
Starring: Marlon Brando, Lee Marvin
Crime, drama, romance
Two rival motorcycle gangs terrorise a small town after one of their leaders is thrown in jail. Controversial 50s drama with a star turn from Marlon Brando. Violence. Black and White.
THE BOXTROLLS (PG)
12.55pm Film4
Starring: Ben Kingsley, Jared Harris
Animation, Adventure, comedy, family
A young orphaned boy raised by underground cave-dwelling trash collectors tries to save his friends from an evil exterminator. A brilliant stop-motion animation from the makers of Coraline. Mild violence and threat.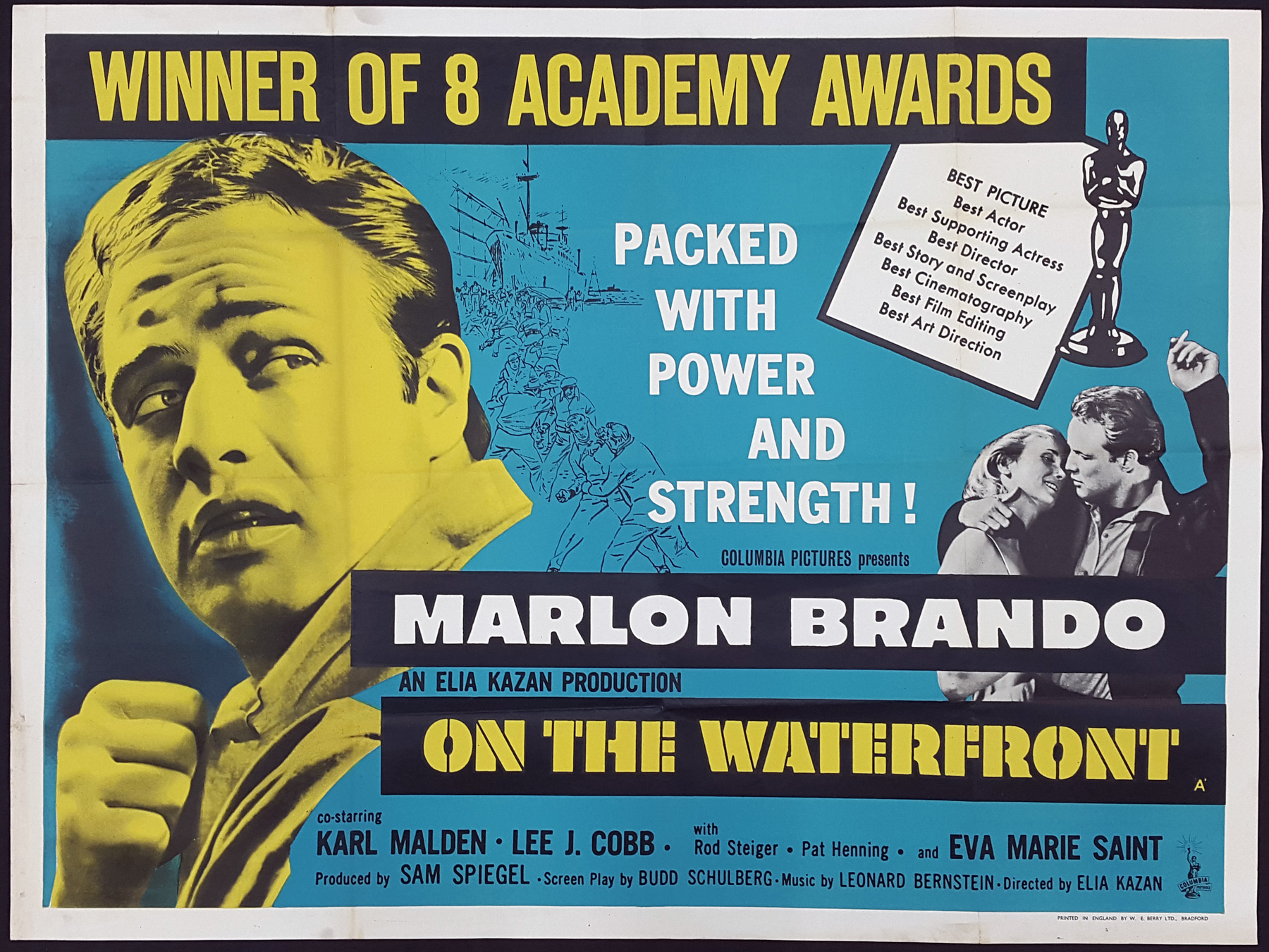 ON THE WATERFRONT (PG)
2.35pm Sony Movies Classic
Starring: Marlon Brando, Eva Marie Saint, Lee J. Cobb, Rod Steiger, Karl Malden
Drama, crime, thriller
An ex-prize fighter turned longshoreman struggles to stand up to his corrupt union bosses. Tough Oscar-winning drama. Violence. Black and White.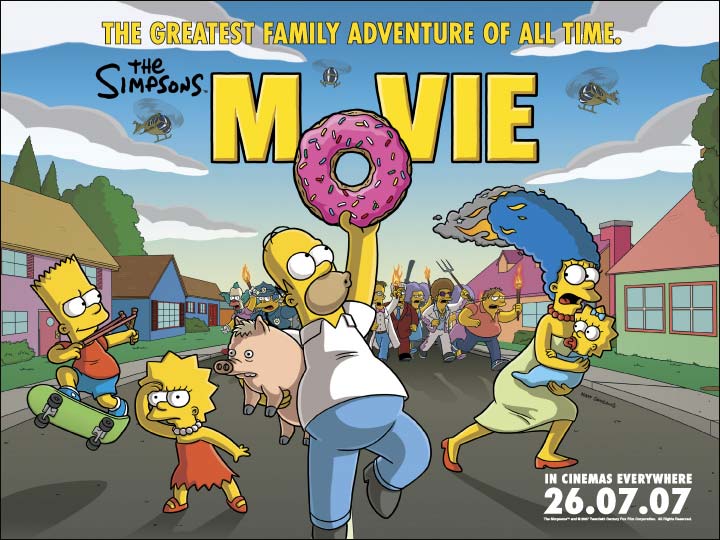 THE SIMPSON MOVIE (PG)
2.45pm Film4
Starring: Dan Castellaneta, Julie Kavner, Nancy Cartwright
Animation, comedy, adventure
After Homer deliberately pollutes the town's water supply, Springfield is encased in a gigantic dome by the EPA and the family are declared fugitives. Big screen outing for the famous cartoon family. Mild language, innuendo and comic violence.
GO TO BLAZES (U)
3.05pm Talking Pictures TV
Starring: Dave King, Robert Morley
Comedy, crime
After yet another smash-and-grab goes wrong, a bungling trio of small-time crooks flash an idea of using a fire engine as a getaway vehicle. But they keep being mistaken for genuine firemen and it starts to become a flaming nuisance. British comedy caper. Very mild language.
THE PRINCE AND THE PAUPER (PG)
4.45pm Talking Pictures TV
Starring: Oliver Reed, Raquel Welch, Mark Lester
Adventure, Drama, Comedy
Poor boy Tom Canty (Mark Lester) and Edward, Prince of Wales (Mark Lester) exchange identities, but events force the pair to experience each other's lives as well. Tremendous fun adventure with an all-star cast. Moderate violence.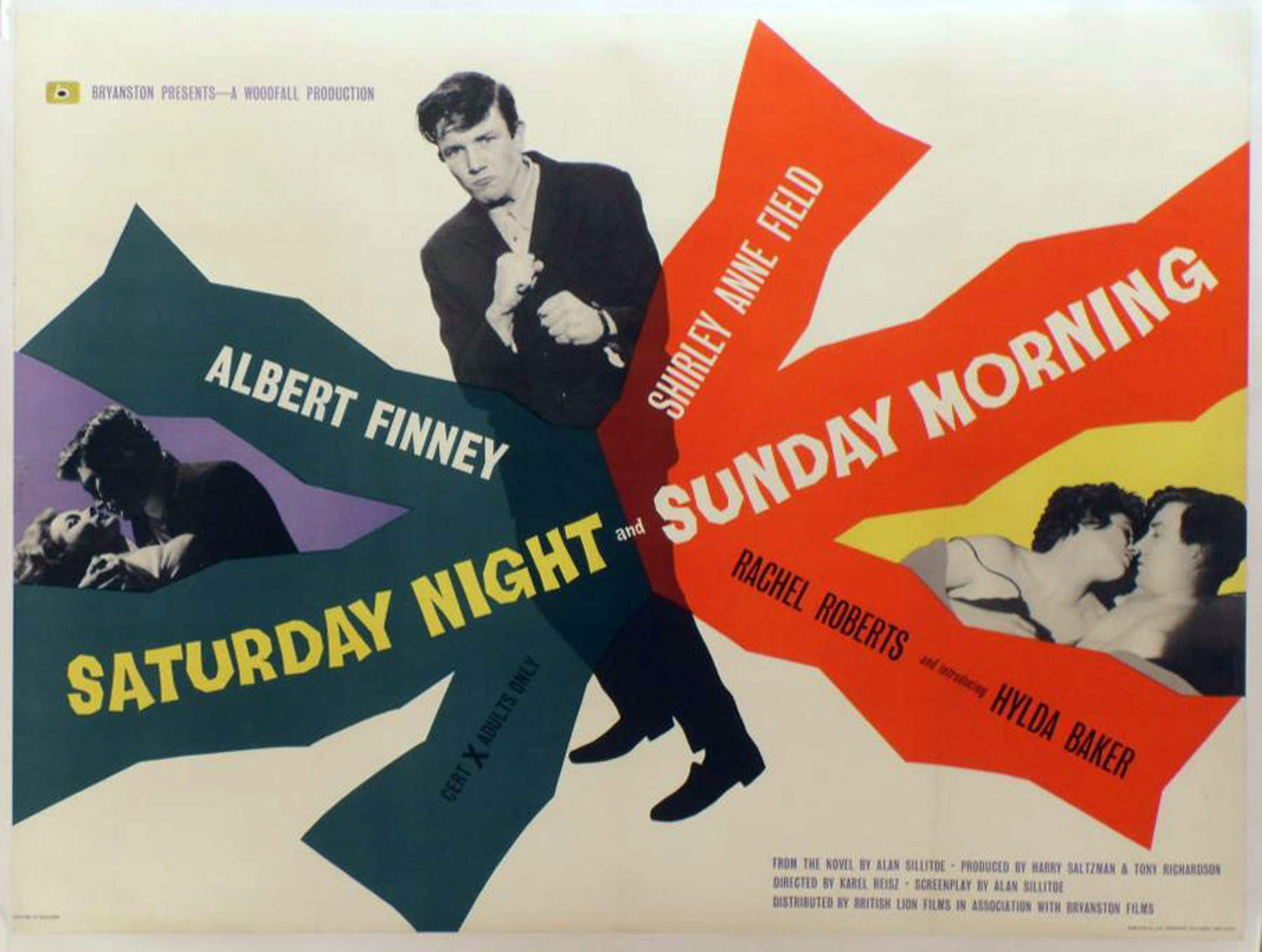 SATURDAY NIGHT & SUNDAY MORNING (PG)
4.50pm Sony Movies Classic
Starring: Albert Finney, Shirley Anne Field, Rachel Roberts
Drama
British drama with Albert Finney as a rebellious young man who breezes through life doing what he wants but how long will that last? The first 'kitchen sink' dramas where realism is the key. Mild language and sex references. Black and White.
EVEREST (12)
6.40pm Film4
Starring: Jake Gyllenhaal, Keira Knightley, Robin Wright, Clive Standen, Jason Clarke, Josh Brolin
Biopic, Action, Adventure, Drama
The story of New Zealand's Robert "Rob" Edwin Hall, who on May 10, 1996, together with Scott Fischer, teamed up on a joint expedition to ascend Mount Everest. Exciting and heartbreaking true story. Moderate threat, injury detail, upsetting scenes.
LIFE AT THE TOP (12)
6.40pm Sony Movies Classic
Starring: Laurence Harvey, Jean Simmons, Honor Blackman
Drama
Joe Lampton thought he had really made it by marrying the boss's daughter in his northern mill town. But he finds he is being sidelined at work and his private life manipulated by his father-in-law. Sequel to the British drama, Man At The Top. Moderate language, violence and sex references. Black and white.
THE IMPORTANCE OF BEING EARNEST (U)
7.05pm Talking Pictures TV
Starring: Michael Redgrave, Richard Wattis, Michael Denison
Comedy, drama, romance
When Algernon discovers that his friend, Ernest, has created a fictional brother for whenever he needs a reason to escape dull country life, Algernon poses as the brother, resulting in ever-increasing confusion. Bright and breezy Oscar Wilde adaptation.
DISTRICT 9 (15)
9pm Sony Movies
Starring: Sharlto Copley, Jason Cope, Nathalie Boltt
Sci-Fi, Thriller
Violence ensues after an extraterrestrial race forced to live in slum-like conditions on Earth finds a kindred spirit in a government agent exposed to their biotechnology. Extraordinary sci-fi adventure from South Africa. One use of very strong language and strong bloody violence.
THE TAKING OF PELHAM ONE TWO THREE (15)
9pm Sony Movies Classic
Starring: Walter Matthau, Robert Shaw, Martin Balsam, Hector Elizondo
Action, Crime, Thriller
In New York, armed men hijack a subway car and demand a ransom for the passengers. Even if it's paid, how could they get away? Superb thriller from the 70s. Highly recommended. Strong language and violence.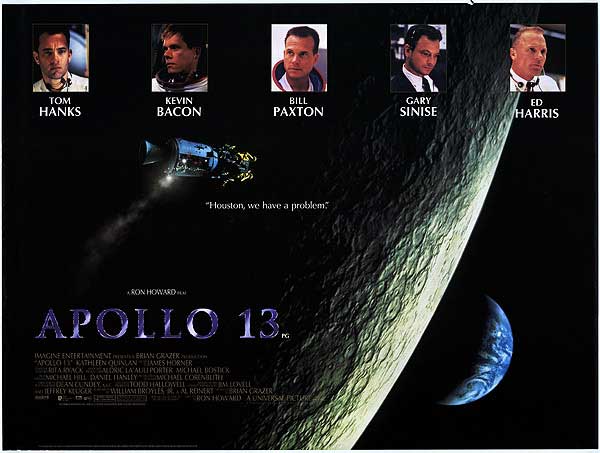 APOLLO 13 (PG)
9pm ITV4
Starring: Tom Hanks, Bill Paxton, Kevin Bacon, Gary Sinise, Ed Harris
Drama, biopic, adventure
NASA must devise a strategy to return Apollo 13 to Earth safely after the spacecraft undergoes massive internal damage putting the lives of the three astronauts on board in jeopardy. First-class dramatisation of a tense historical event. mild threat, language.
A TASTE OF HONEY (12)
9pm Sony Movie Classics
Starring: Rita Tushingham, Dora Bryant
Drama
1960s drama based on the successful play about a pregnant girl having to fend for herself when her overbearing mother decides to remarry. Mature themes, some mild language and sex references. Black and white.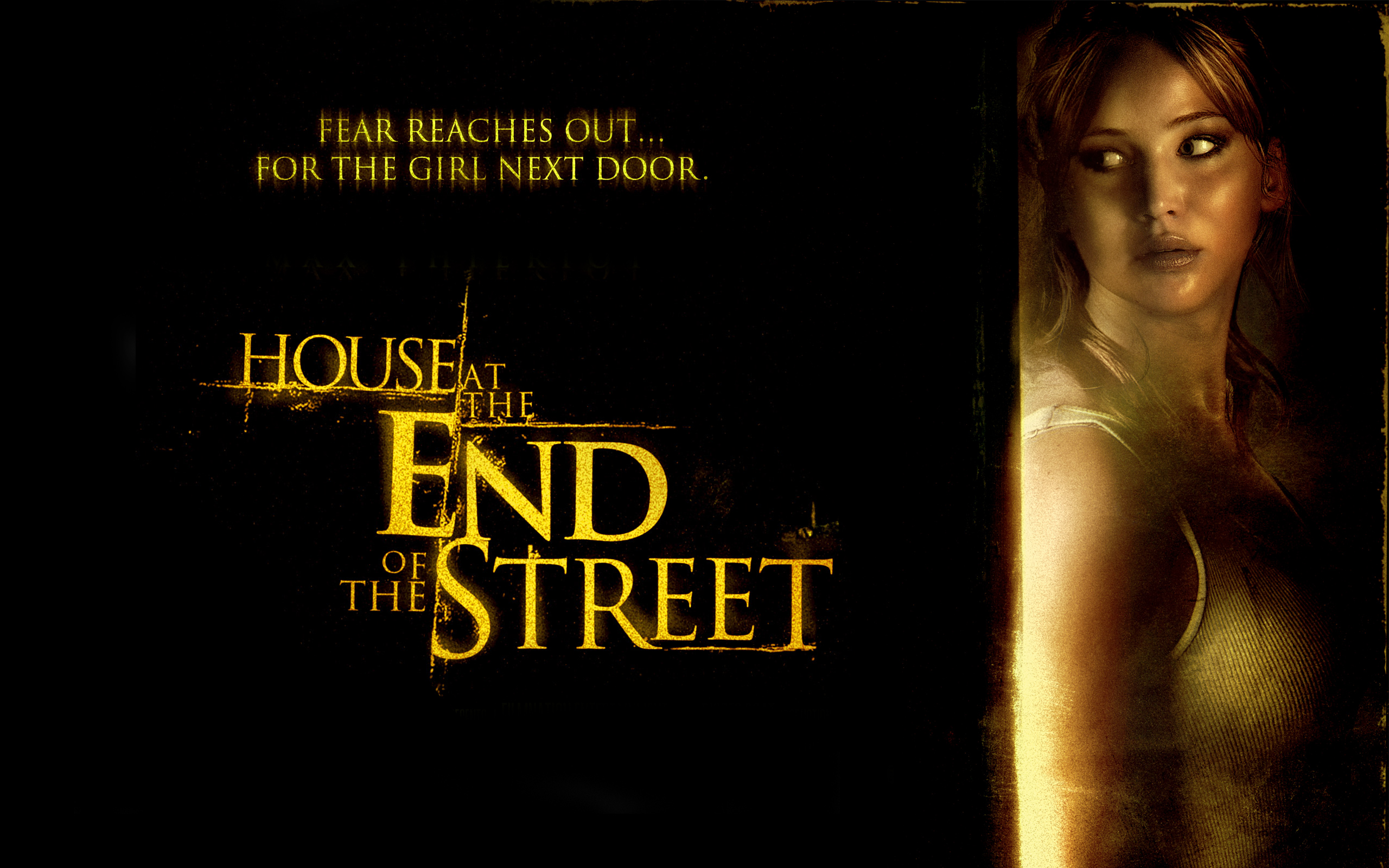 HOUSE AT THE END OF THE STREET (15)
9m Horror Channel
Starring: Jennifer Lawrence, Elisabeth Shue, Max Thieriot
Horror, Thriller
After moving with her mother to a small town, a teenager finds that an accident happened in the house at the end of the street. Things get more complicated when she befriends a boy. A double murder is not an accident. Routine horror lifted by Jennifer Lawrence's performance. Strong violence, language, threat and hard drug use.
THE RAT RACE (U)
10.05pm Talking Pictures TV
Starring: Tony Curtis, Debbie Reynolds
Comedy, Romance
An aspiring musician who arrives in New York in search of fame and fortune. He soon meets a taxi dancer, moves in with her, and before too long a romance develops. Two big names in a likeable romantic comedy.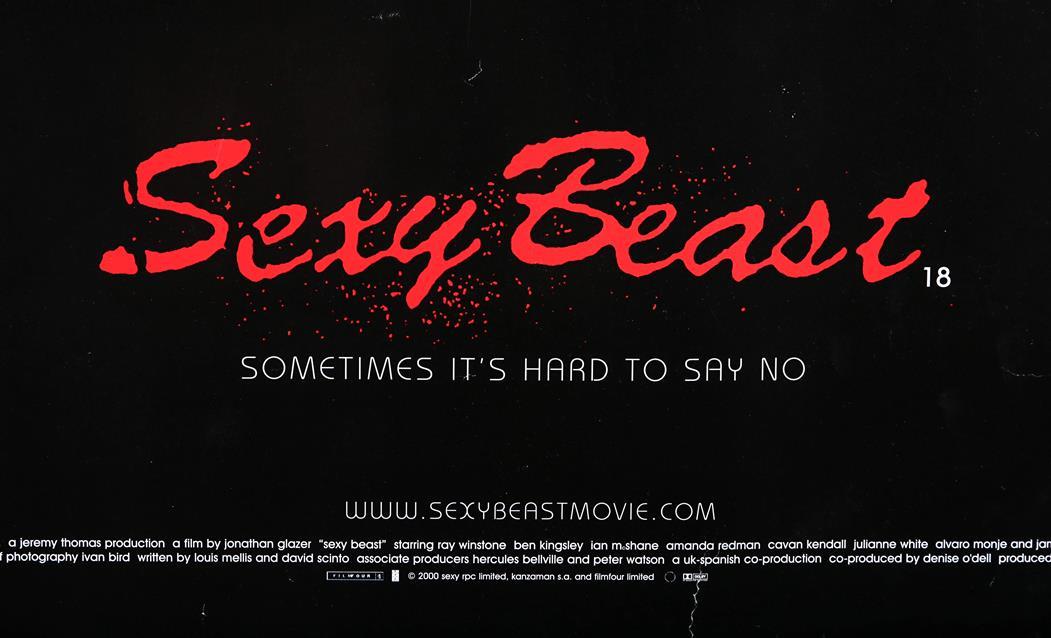 SEXY BEAST (18)
10.50pm Film4
Starring: Ray Winstone, Ben Kingsley, Ian McShane, Amanda Redman
Crime, drama, thriller
Brutal gangster Don Logan recruits "retired" safecracker Gal for one last job, but it goes badly for both of them. Tough crime drama with a first-class performance from Ben Kingsley. Frequent coarse language, some strong sexual references and violence.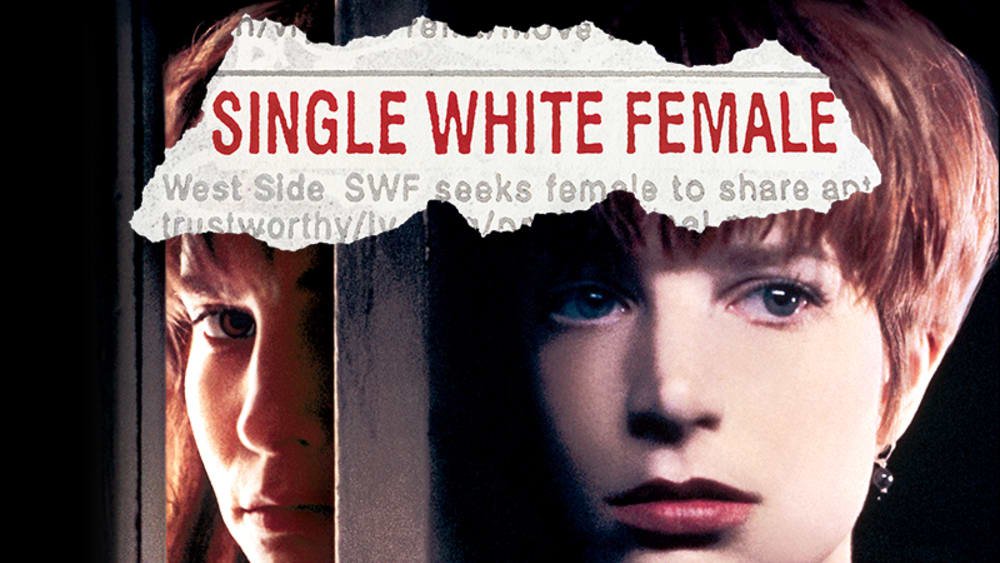 SINGLE WHITE FEMALE (18)
11pm 5*
Starring: Bridget Fonda, Jennifer Jason Leigh
Thriller
A woman advertising for a new roommate finds that something very strange is going on with the tenant who decides to move in. An unsettling thriller with two outstanding lead performances. Language, sexual content, nudity and violence.
COVER GIRL (U)
11.05pm Sony Movies Classic
Starring: Rita Hayworth, Gene Kelly, Phil Silvers
Musical, comedy, romance
Rusty Parker wins a contest and becomes a celebrated cover girl; this endangers her romance with dancing mentor Danny. Bright and breezy musical comedy from the 40s.
ALI (15)
11.40pm ITV4
Starring: Will Smith, Jamie Foxx, Jon Voight
Biopic, Drama, Sports
A biography of sports legend Muhammad Ali, focusing on his triumphs and controversies between 1964 and 1974. Terrific biopic with a great performance from Will Smith. Strong language and moderate violence.
THE CAT AND THE CANARY (15)
12.15am Talking Pictures TV
Starring: Edward Fox, Honor Blackman, Michael Callan, Wendy Hiller, Olivia Hussey
Horror, Thriller, Comedy
A group of potential heirs gather in a forbidding old house to learn which of them will inherit a fortune. Later, they learn that a flesh-rending maniac is loose. Creepy yet fun whodunit. Moderate language, mild language and strong torture threat.
STIR OF ECHOES (15)
12.45am Horror Channel
Starring: Kevin Bacon, Kathryn Erbe
Horror, Thriller
After being hypnotised by his sister-in-law, a man begins seeing haunting visions of a girl's ghost and a mystery begins to unfold around him. Underrated horror with a great performance from Kevin Bacon. Strong language and moderate horror.