Morning!
One thing you won't find here is a U-turn. You will get my recommendations and what I say will stick.
Stay safe, look after yourself and Happy Tuesday!
AMAZON PRIME
THE CONSTANT GARDNER (15)
Starring: Ralph Fiennes, Rachel Weisz, Danny Huston, Bill Nighy, Pete Postlethewaite
Drama, Thriller, Romance
A widower is determined to get to the bottom of a potentially explosive secret involving his wife's murder, big business, and corporate corruption. Cracking thriller with a great cast, Strong language, sexual nudity and violence references.
WATCHMEN (18)
Starring: Carla Gugino, Jeffrey Dean Morgan, Patrick Wilson, Malin Akerman, Billy Crudup, Jackie Earl Haley
Science Fiction, Action, Fantasy
In 1985 where former superheroes exist, the murder of a colleague sends active vigilante Rorschach into his own sprawling investigation, uncovering something that could completely change the course of history as we know it. Epic superhero movie based on the popular graphic novel. Strong graphic violence, sexuality, nudity and language.
NETFLIX
THANKS FOR SHARING (15)
Starring: Gwyneth Paltrow, Mark Ruffalo, Pink, Tim Robbins, Joely Richardson, Josh Gad
Comedy, Drama, Romance
A romantic comedy that brings together three disparate characters who are learning to face a challenging and often confusing world as they struggle together against a common demon: sex addiction. Delightful comedy romance with a twist. Strong sex, sex references and strong language.
NOW TV/SKY CINEMA
JULIET, NAKED (15)
Starring:  Rose Byrne, Ethan Hawke, Chris O'Dowd
Romance, Music, Drama
The story of Annie (the long-suffering girlfriend of Duncan) and her unlikely transatlantic romance with once revered, now faded, singer-songwriter, Tucker Crowe, who also happens to be the subject of Duncan's musical obsession. Romantic comedy based on a novel by Nick Hornby. Strong language.
ALL IS TRUE (12)
Starring: Kenneth Branagh, Ian McKellen, Judi Dench
Biopic, Drama
A look at the final days in the life of renowned playwright William Shakespeare. Lovey-fest written by Ben Elton and directed by Kenneth Branagh. Infrequent strong language, moderate sex references.
MOVIES ON TERRESTRIAL TV
SNOOPY AND CHARLIE BROWN: THE PEANUT MOVIE (U)
11am Film4
Starring: Noah Schnapp, Bill Melendez
Animated, comedy, adventure
Snoopy embarks upon his greatest mission as he and his team take to the skies to pursue their archnemesis, while his best pal Charlie Brown begins his own epic quest back home to win the love of his life. Affectionate CGI version of the adventures of Charlie Brown and his faithful dog, Snoopy.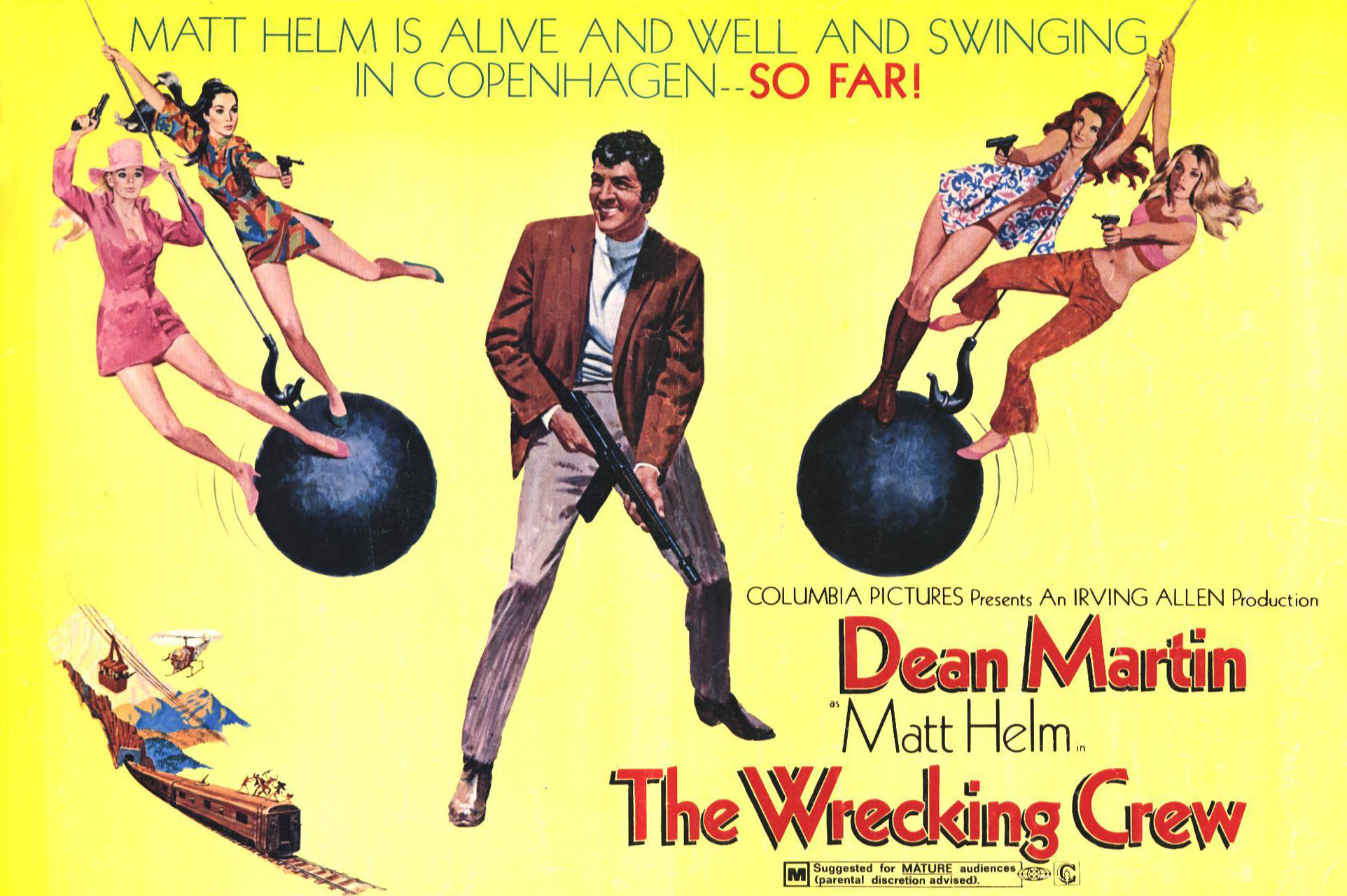 THE WRECKING CREW (PG)
11.55am Sony Movies Classic
Starring: Dean Martin, Elke Sommer, Nancy Kwan, Sharon Tate
Action, adventure, comedy
Gold bullion worth USD 1 billion has been stolen from a hijacked train in Denmark. The main suspect is Count Massimo Contini. The US government sends Matt Helm, one of its top agents, to investigate and recover the gold. The last of the Matt Helm movies. Violence, mild language and sexual references.
FIRE DOWN BELOW (PG)
2.05pm Sony Movie Classic
Starring: Rita Hayworth, Robert Mitchum, Jack Lemmon
Adventure, Drama
The friendship between two tramp boat owners is threatened by the arrival of a beautiful and seductive passenger. Three stars in a cracking adventure. Mild violence and threat.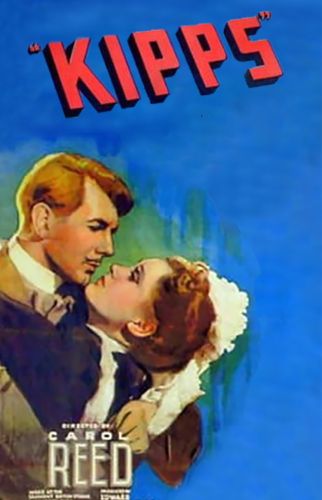 KIPPS (U)
3.35pm Talking Pictures
Starring: Michael Redgrave, Phyllis Calvert
Comedy, drama
Kipps the draper's apprentice falls in love with a girl above his station. When he unexpectedly inherits a fortune, he thinks his dream has come true. But money can't make him a gentleman, or bring him the girl he really wants…The original story that led to the musical Half A Sixpence. Black and white.
DEAD RECKONING (U)
4.25pm Sony Movies Classic
Starring: Humphrey Bogart, Lizbeth Scott
Drama, Crime, Film-Noir, Thriller
A soldier runs away rather than receive the Medal of Honor, so his buddy gets permission to investigate, and love and death soon follow. Gripping Bogart thriller. Mild violence. Black and white.
BREWSTER'S MILLIONS (PG)
4.50pm Sony Movies
Starring: Richard Pryor, John Candy
Comedy
A minor league baseball player has to spend $30 million in thirty days, in order to inherit $300 million. However, he's not allowed to own any assets, destroy the money, gift it, give it to charity or tell anyone about the deal. Enjoyable comedy with the great Richard Pryor. Mild language.
DRAGONHEART (PG)
4.50pm Film4
Starring: Dennis Quaid, David Thewlis, Pete Postlethwaite, Sean Connery
Action, Adventure, Fantasy
The last dragon and a disillusioned dragonslaying knight must cooperate to stop an evil King, who was given partial immortality. Fun fantasy film with Sean Connery as the voice of the dragon. Mild bad language and violence.
THE AFRICAN QUEEN (U)
5pm Sony Movie Classic
Starring: Humphrey Bogart, Katharine Hepburn
Adventure, drama
In WWI Africa, a gin-swilling riverboat captain is persuaded by a strait-laced missionary to use his boat to attack an enemy warship.. Bogart won an Oscar for his role in this classic adventure. Violence and mild peril.
ROTTEN TO THE CORE (PG)
5.20pm Talking Pictures TV
Starring: Anton Rogers, Eric Sykes, Charlotte Rampling
Comedy, Crime
Rogues Jelly Knight, Scapa Flood, and Lennie the Dip leave prison expecting boss The Duke to have their stash ready to share out. Instead, Duke's girl Sara gives them the news Duke is dead and the money gone on nursing care. They soon discover that Duke is actually running Hope Springs Nature Clinic with the help of most of the local villains. Enjoyable crime caper. Mild bad language, sexual innuendo. Black and white.
THE KEY (PG)
6.30pm Sony Movies Classic
Starring: William Holden, Sophia Loren, Trevor Howard
War, Drama, Romance
During World War II, successive tugboat British Captains sent on dangerous salvage missions pass-on the key to a home-port apartment, where a lonely Swiss-Italian young war-widow lives. War romance from director Carol Reed. Mild violence. Black and white.
BELLE (12)
6.55pm Film4
Starring: Gugu Mbatha-Raw, Tom Wilkinson, Emily Watson
Drama, Romance
The mixed-race daughter, Dido Elizabeth Belle (Gugu Mbatha-Raw), of Royal Navy Captain Sir John Lindsay (Matthew Goode) is raised by aristocratic Great-uncle Lord William Murray, 1st Earl of Mansfield (Tom Wilkinson) in eighteenth century England. Lavish costume drama based on real events. Brief sexual assault, discrimination theme.
GLADIATOR (15)
9pm 5*
Starring: Russell Crowe, Joaquin Phoenix, Connie Nielsen, Oliver Reed
Action, Adventure, Drama
A former Roman General sets out to exact vengeance against the corrupt emperor who murdered his family and sent him into slavery. Ridley Scott's epic Oscar-winner. Strong violence.
TOM JONES (12)
9pm Sony Movies Classic
Starring: Albert Finney, Susannah York, Hugh Griffith, Edith Evans
Drama, Comedy
The romantic and chivalrous adventures of adopted bastard Tom Jones in 18th-century England. Oscar-winning costume drama based on Henry Fielding's classic novel. Moderate sex references, violence, language.
LITTLE FOCKERS (12)
9pm Film4
Starring: Robert De Niro, Jessica Alba, Ben Stiller, Owen Wilson, Dustin Hoffman, Teri Polo, Harvey Keitel, Blythe Danner, Barbra Streisand
Comedy
Family-patriarch Jack Byrnes wants to appoint a successor. Does his son-in-law, the male nurse Greg Focker, have what it takes? The third in the successful Meet The Parents series. Moderate sex references and crude humour.
STARDUST (15)
10pm Talking Pictures TV
Starring: David Essex, Adam Faith, Larry Hagman
Drama, Music
The rise and fall of the rock singer Jim Maclaine, in the mid 60s, with his manager, Mike, and his group, "The Stray Cats." Sequel to That'll Be The Day. Language, mild violence, nudity, sex and drug use.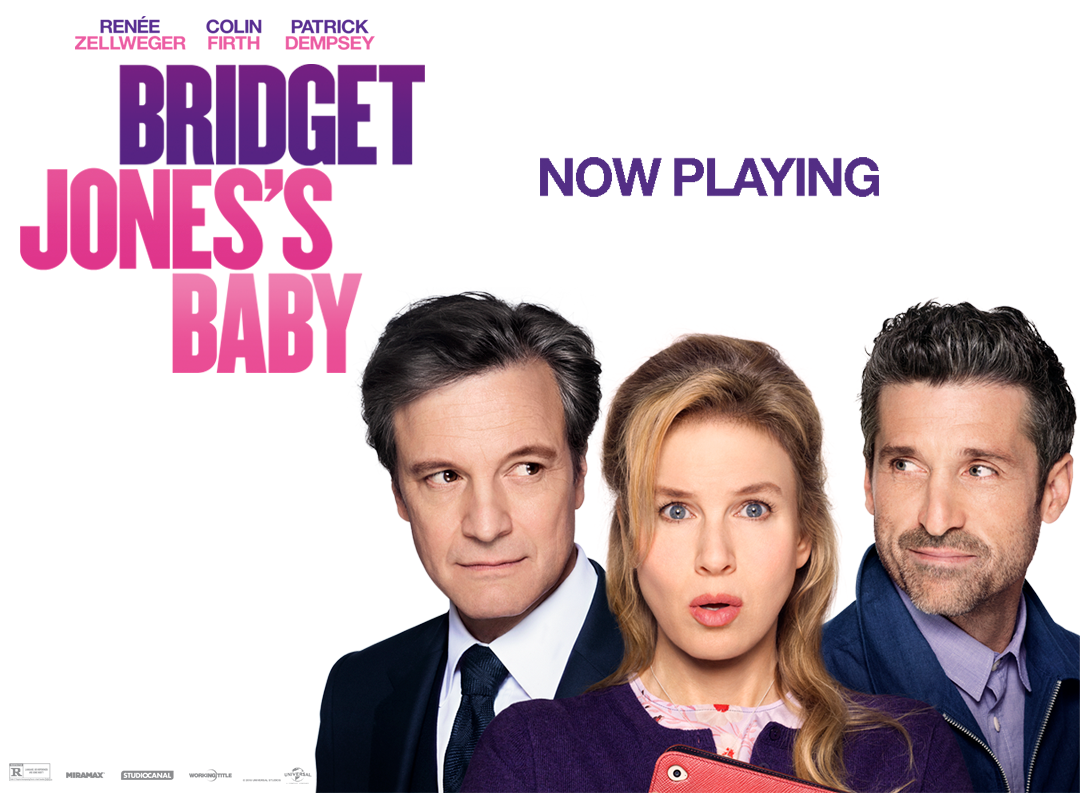 BRIDGET JONES'S BABY (15)
10.05pm Channel 5
Starring: Renée Zellweger, Colin Firth, Patrick Dempsey, Emma Thompson
Comedy, Drama, Romance
Bridget's focus on single life and her career is interrupted when she finds herself pregnant, but with one hitch … she can only be fifty percent sure of the identity of her baby's father. The third in the popular Bridget Jones series. Strong language, sex references.
ONLY GOD FORGIVES (18)
11.05pm Sony Movies
Starring: Ryan Gosling, Kristin Scott Thomas
Action, crime, drama
Julian, a drug-smuggler thriving in Bangkok's criminal underworld, sees his life get even more complicated when his mother compels him to find and kill whoever is responsible for his brother's recent death. Visually stunning, yet brutal thriller. Strong bloody violence including grisly images, sexual content and language.
DISTURBIA (15)
11.15pm Film4
Starring: Shia Labeouf, Carrie-Anne Moss, David Morse
Crime, drama, thriller
A teen living under house arrest becomes convinced his neighbour is a serial killer. A modern twist to Rear Window. Not bad. Sustained and strong menace, violence and language.
HURRY SUNDOWN (15)
12.15am Talking Pictures TV
Starring: Following World War II, a northern cannery negotiates for the purchase of a large tract of uncultivated Georgia farmland. The major portion of the land 's owned by Julie Warren and has already been optioned by her unscrupulous, husband, Henry. Now the combine must also obtain 2 smaller plots. Forgotten drama with a strong cast. Violence, sexual violence, racial language.
VILLAGE OF THE DAMNED (15)
12.45am Horror Channel
Starring: Christopher Reeve, Kirstie Alley, Linda Kozlowski
Horror, sci-Fi, Thriller
A small town's women give birth to unfriendly alien children posing as humans. John Carpenter's remake of the classic sci-fi horror. Sci-fi terror, language and violence.
WE ARE THE BEST!(15)
1.20am Film4
Starring: Three girls in 1980s Stockholm decide to form a punk band — despite not having any instruments and being told by everyone that punk is dead. Wonderful Swedish coming-of-age story. Moderate sex references, strong language and crude humour. Subtitled.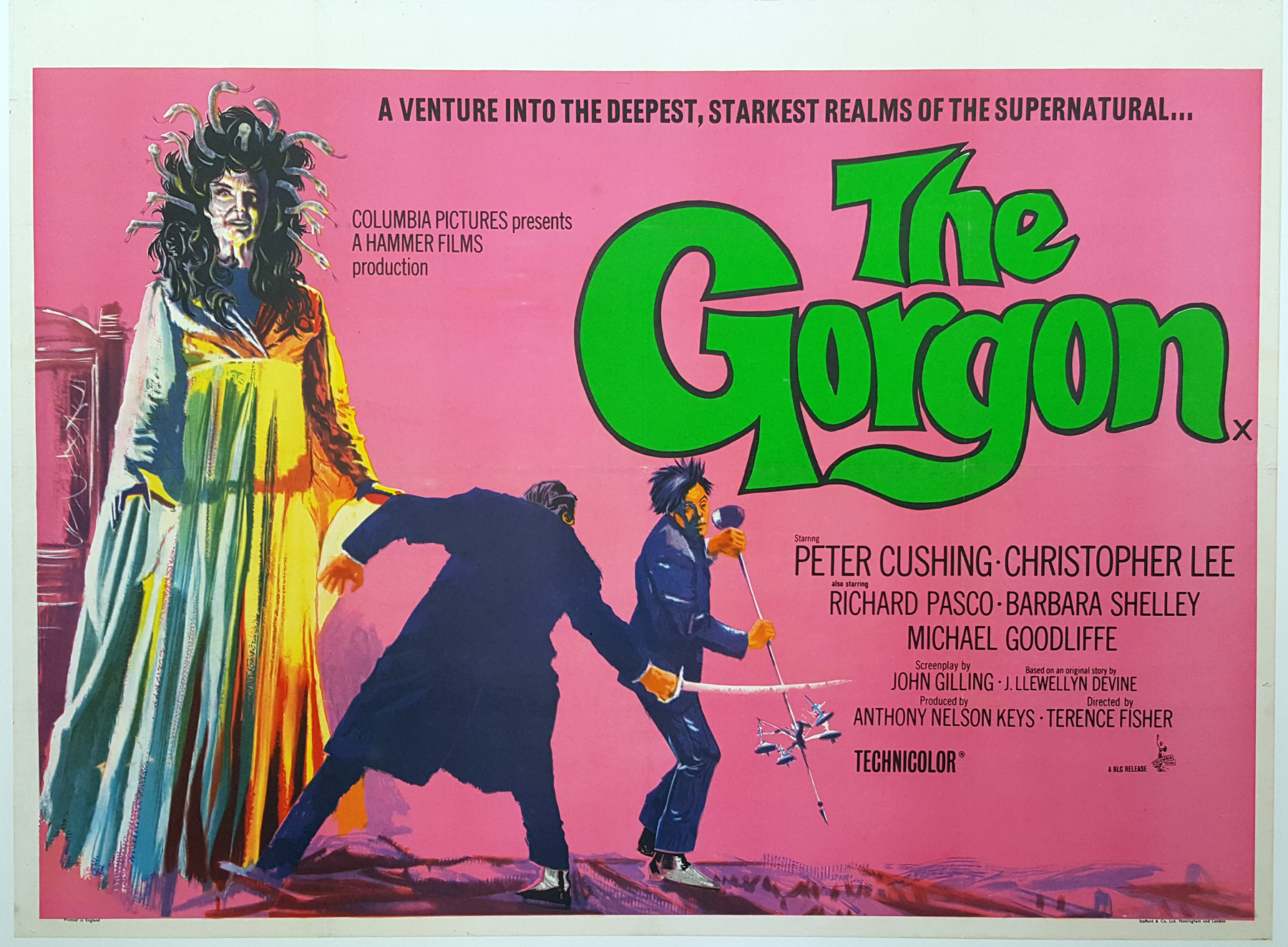 THE GORGON (12)
1.30am Sony Movies Classic
Starring: Peter Cushing, Christopher Lee
Horror
In the early twentieth century, a Gorgon takes human form and terrorises a small European village by turning its citizens to stone. Gloriously camp Hammer horror. Moderate violence, horror and gory moments.