Director: Jason Woliner
Starring: Sasha Baron Cohen, Maria Bakalova, Tom Hanks, Dani Poopescu, Rudi Giuliani, Mike Pence
Written by: (also story and characters created by) Sasha Baron Cohen, Peter Baynham, Erica Rivinoja, Dan Mazer, Jena Friedman, Lee Kern (also story) Anthony Hines, Dan Swimer, (story) Nina Pedrad
Running Time: 95 mins
Cert: 18
Release date: 23rd October 2020 (Amazon Prime)
It's been 14 years since the last Borat movie, a film that became recognised as one of the funniest of the 21st century. In that time, a lot of things have changed, particularly in America. With the presidential elections just around the corner, it seems almost perfect timing for Borat, Kazakhstan's top TV reporter, to return to the nation he destroyed all those years ago. Will his cringeworthy adventures work for a second time?
After embarrassing his country, Borat is back in Kazakhstan and serving prison time. He is given a chance to redeem himself by returning to America and taking a present to President Trump for their leader to become friends. Borat heads off only to find the gift has gone and in its place, his daughter, Tutar. The pair head off to see Mike Pence so she can become the gift to bring the countries together.
Like the first film, the plot is secondary to a succession of pranks and sketches that make the Americans looks stupid. As before, the level of humour goes from the satirical to the downright shocking. Sasha Baron Cohen's creation, still with that same moustache and grey suit, is an innocent victim of circumstance, bringing customs and habits that most people would find bewildering.
This time, without his male companion, Borat has his daughter with him. Equally naïve, the pair cause upset wherever they go. A scene involving a plastic baby that Tutar swallows leads to plenty of misunderstanding when the team go to a clinic run by a pastor. Ordering a cage in a pet store for his daughter to sleep in has moments of uncomfortableness, but the most shocking of their stunts involves a debutant's ball and a dance that you will have trouble wiping from your mind. Yet its when the film hits the satirical notes that the film scores high, especially the moment that Tutar interviews Trump's lawyer, Rudi Giuliani which ends in a scene that has already caused quite a stir.
Like the first film, most of the gags hit but often than not, they fall flat. Maybe we've seen enough material that makes us cringe that we have become almost immune. Perhaps the comments that actors were heavily involved this time makes you wonder what is real and what is not. A sequence where Borat stays with two Trump supporters doesn't ring true.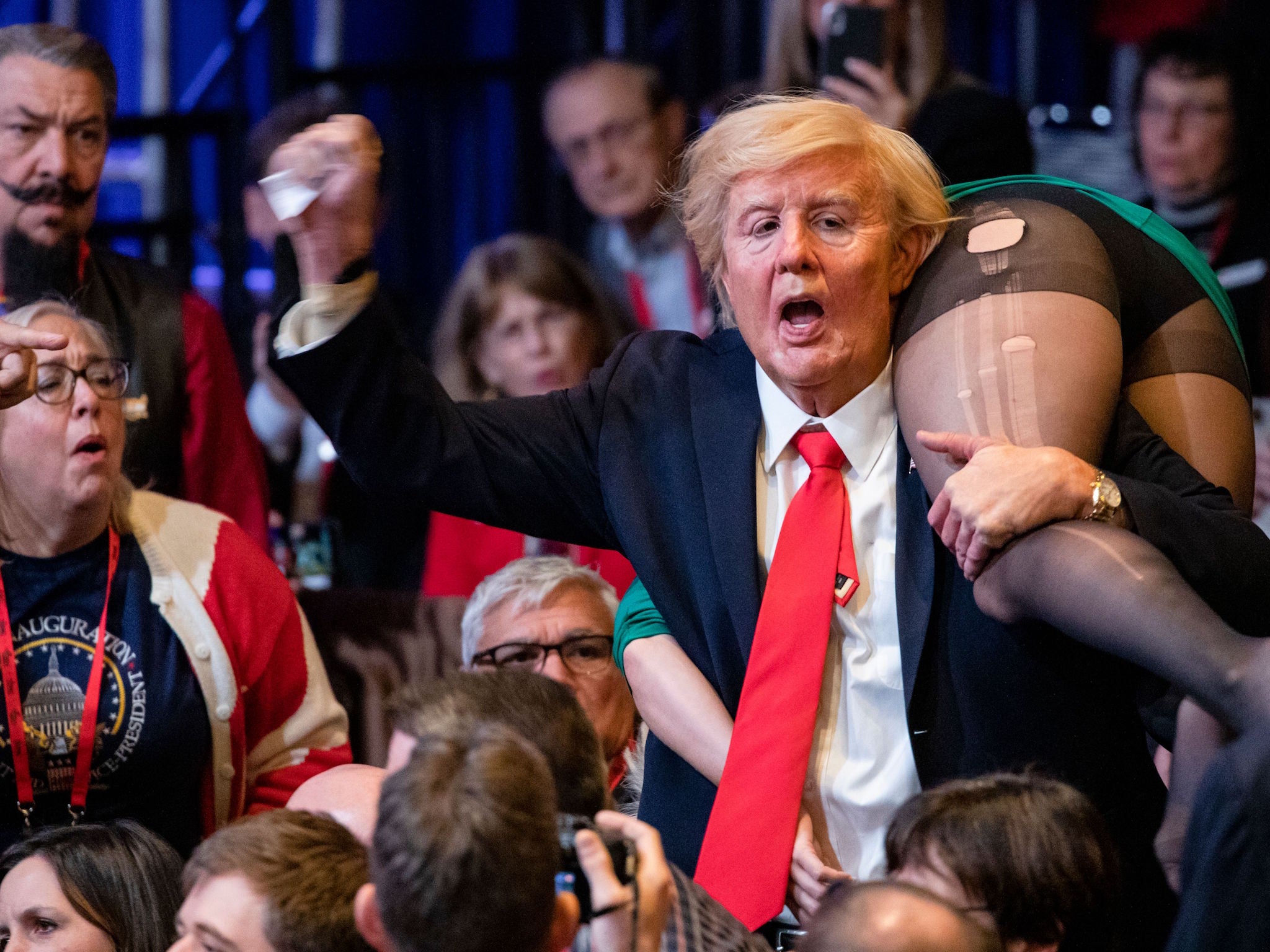 Sasha Baron Cohen's private life comes into play when he allows Judith Dim Evans, a survivor of the Holocaust, a sequence in the film. This is one of the more heart-warming and moving moments, and the film is dedicated to her, as she died soon after filming. These moments, few and far between, allows the film to have more heart than the first.
While Borat is naturally the star, Maria Bakalova, as his daughter, is equally hilarious. Having absolutely no shame, she gets some of the biggest laughs as she causes just as much embarrassment. It's a double act that works.
Borat: Subsequent Moviefilm isn't as good as the first film. It does have its moments when you are belly-laughing but it seems the perfect time for Baron Cohen to put his famous creation to bed.
3/5