Director: Shaka King
Starring: Daniel Kaluuya, LeKeith Stanfield, Jesse Plemons, Dominique Fishback, Martin Sheen, Ashton Sanders, Algee Smith
Written by: (Also story)Will Berson, Shaka King, (story) Kenny Lucas and Keith Lucas
Running Time: 126 mins
Cert: 15
Release date: 12th March 2021
This past summer saw the rise of the Black Lives Matters movement after the death of George Lloyd. Those shocking images of the police kneeling on the throat of Lloyd sent shockwaves around the world. Yet as horrendous as that incident was, it wasn't just an isolated moment. In fact, in the United States, the level of racist events have been rife for years. It seems completely apt that Judas and the Black Messiah be released now. It tells the Black Panther movement's story, a political party at the height of the Civil Rights movement of the late sixties and early seventies who had the FBI trembling. They were determined to incriminate its leader, the charismatic Fred Hampton, in any way they could.
Chicago in 1967, and car thief Bill O'Neal is arrested and charged with theft and impersonating an FBI officer. Yet agent Roy Mitchell gives O'Neal an ultimatum: spend time in jail for his crimes or infiltrate the Black Panther movement and find evidence to incriminate its leader, Fred Hampton. Reluctantly, O'Neal agrees and manages to rise through the ranks to become a close soldier to this powerful leader. Yet while Hampton is building a party that could see a revolution, O'Neal is torn between his new loyalty to the party and using his inside knowledge for the FBI.
This is the second film in which I have been introduced to Fred Hampton, the first being the brilliant courtroom drama, The Trial of the Chicago 7. It's also the second film this year I have seen about the FBI's determination to bring down a powerful, rising black man and his movement. That other film being the documentary MLK/FBI. It seemed that the FBI and J. Edgar Hoover didn't like to see such men building an army of supporters. From untrue propaganda to petty crimes, the FBI would use anything to discredit these leaders.
This film concentrates less on the tactics used but on the moral dilemma that O'Neal suffered. Finding himself getting closer to Hampton meant a greater understanding of his mission. This wasn't a terrorist group or a party trying to overthrow a government, but a man who could see the injustice in the country, who wanted to have a voice for all people, not just the black community.
Shaka King's film is rich in detail, from the stunning soundtrack to the sense of period. The production design is impeccable, with great attention to detail. His film allows his audience to understand more about the Black Panther Party. In the UK, there is very little known about Fred Hampton's ideology, who, surprisingly enough, was just 21 years old. Yet it is more about the demons of O'Neal, a man torn between believing in what the Black Panthers were about and his sense of betrayal against them.
It is also a film with great and diverse performances. Daniel Kaluuya is electrifying as Hampton. The Brit has a screen presence, unlike any working in cinema today. His is both powerful and hypnotic. He commands every scene he is in. His accent, thick with the Illinois twang, is sometimes hard to understand (and this is a minor criticism) and makes Hampton a compelling character. On the flip side, while Kaluuya's performance is larger-than-life, LaKeith Stanfield's is understated and quietly confident. Bringing a sense of humanity to a far less showy character, Stanfield manages to bring the same sense of power. It's two performances well worth checking out.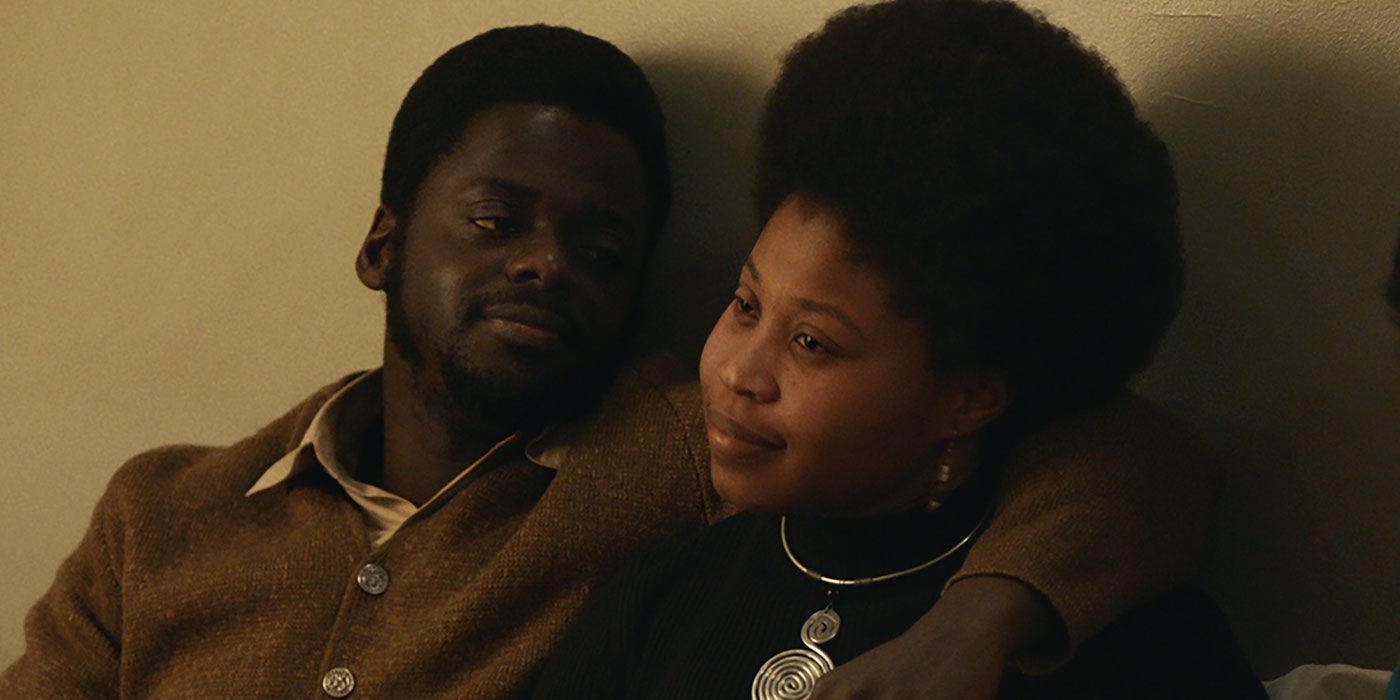 Judas and the Black Messiah is a triumph. A brooding, important movie that both fascinates and shocks in equal measures. It's a shame that cinemas are not open to screen, as this is a film that demands the right setting to be seen, but even on streaming platforms, it is worth the money to view and watch, which I believe is a future classic. Unmissable.
4/5
Judas and the Black Messiah is now available on most retail platforms for £15.99