Morning! After the lovely weather yesterday and the easing of lockdown, today is supposed to be even warmer, Maybe an opportunity to go for a walk or sit in the garden. Then it may be time to come inside and what are you going to do then? Watch a movie? Here's what to look out for today, Tuesday 30th March.
Stay safe, look after yourself and Happy Tuesday!
AMAZON PRIME
STRICTLY BALLROOM (PG)
Starring: Paul Mercurio, Tara Morice, Bill Hunter, Pat Thompson, Gia Carides
Comedy, Drama, Musical, Romance
A maverick dancer risks his career by performing an unusual routine and sets out to succeed with a new partner. Delightful comedy from the director of Moulin Rouge. Mild language and sex references.
ONE NIGHT IN MIAMI (15)
Starring: Kingsley Ben-Adir, Eli Goree, Aldis Hodge, Leslie Odom Jr.
Drama
A fictional account of one incredible night where icons Muhammad Ali, Malcolm X, Sam Cooke, and Jim Brown gathered discussing their roles in the Civil Rights Movement and cultural upheaval of the 60s. Oscar nominated drama directed by Regina King. Strong language, racism theme.
NETFLIX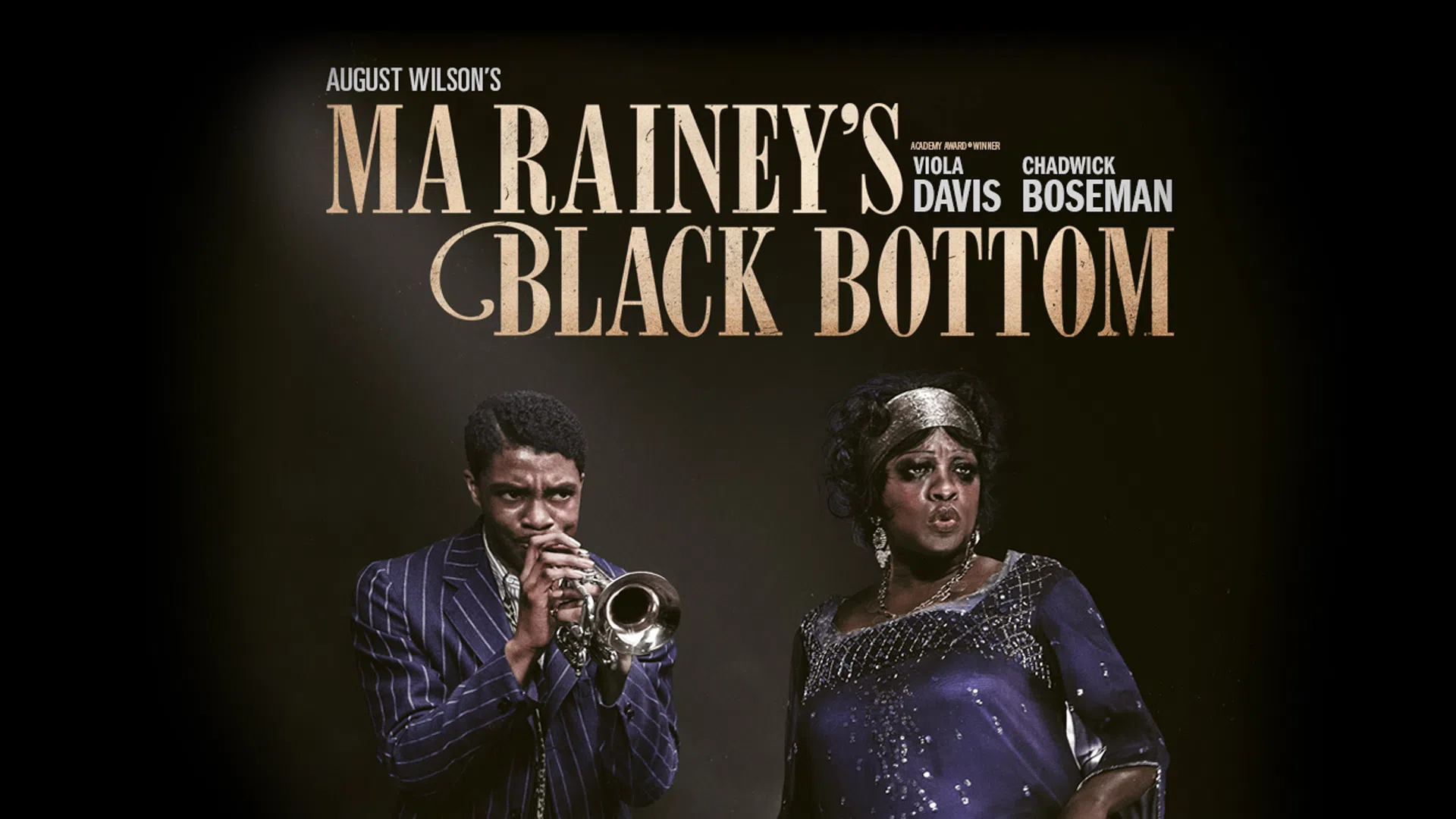 MA RAINEY'S BLACK BOTTOM (15)
Starring: Viola Davis, Chadwick Boseman, Glynn Turman, Colman Domingo
Drama, Music
During a recording session, tensions rise between Ma Rainey, her ambitious horn player and the white management determined to control the uncontrollable "Mother of the Blues". Oscar nominated drama with the final performance from Chadwick Boseman. Language, discrimination.
SMOKEY AND THE BANDIT (PG)
Starring: Burt Reynolds, Jackie Gleason, Sally Field, Jerry Reed
Action, comedy
The Bandit is hired on to run a tractor-trailer full of beer over state lines, in hot pursuit by a pesky sheriff. Burt Reynolds stars in the fun, action-packed comedy. Language and violence.
NOW TV
JUDY (12)
Starring: Renee Zellweger, Jessie Buckley, Finn Wittrock, Rufus Sewell, Michael Gambon
Biopic, Drama, Musical
Legendary performer Judy Garland arrives in London in the winter of 1968 to perform a series of sold-out concerts. Renee Zellweger won an Oscar for her central performance. Scenes of drug misuse, infrequent strong language.
THE LIGHTHOUSE (15)
Starring: Willem Dafoe, Robert Pattinson
Horror, Drama
Two lighthouse keepers try to maintain their sanity whilst living on a remote and mysterious New England island in the 1890s. Fantastic horror that will stay with you for days after seeing it. Strong sex, nudity, violence, gore, disturbing images. Black and white.
DISNEY+
THE FLY (18)
Starring: Jeff Goldblum, Geena Davis, John Getz
Drama, Horror, Sci-Fi
A brilliant but eccentric scientist begins to transform into a giant man/fly hybrid after one of his experiments goes horribly wrong. Brilliant yet shocking horror from David Cronenberg. Not for the faint-hearted. Strong gore and violence, sex, sexual references, strong language and scenes that some people may find distressing.
SOUL (PG)
Starring: Jamie Foxx, Tina Fey, Graham Norton, Rachel House, Alice Braga
Animation, Musical
After landing the gig of a lifetime, a New York jazz pianist suddenly finds himself trapped in a strange land between Earth and the afterlife. Stunning Oscar-nominated Pixar animation. Infrequent mild bad language, mild fantasy threat, and mild rude humour.
MOVIES ON TERRESTRIAL TV
THE DEVIL AND MISS JONES (U)
4.15pm Talking Pictures TV
Starring: Jean Arthur, Charles Coburn, Robert Cummings
Comedy, Romance
A tycoon goes undercover to ferret out agitators at a department store, but gets involved in their lives instead. Likeable screwball comedy from the 40s. Black and white.
DAN IN REAL LIFE (PG)
5pm Sony Movies
Starring: Steve Carrell, Julliette Binoche, Amy Ryan, John Mahoney, Dane Cook
Comedy, Drama, Romance
A widower finds out the woman he fell in love with is his brother's girlfriend. Sweet-natured romantic comedy with a terrific cast. Mild and discreet sex references and innuendo and mild language.
SERENITY (15)
9pm Horror Channel
Starring: Nathan Fillion, Gina Torres, Alan Tudyk
Action, adventure, sci-fi
The crew of the ship Serenity try to evade an assassin sent to recapture one of their members who is telepathic. Big-screen version of the short-lived sci-fi series, Firefly. Strong violence and language.
JACK REACHER (12)
9pm ITV4
Starring: Tom Cruise, Rosamund Pike, Richard Jenkins, David Oyelowo, Werner Herzog, Jai Courtney, Robert Duvall
Action, Thriller
A homicide investigator digs deeper into a case involving a trained military sniper who shot five random victims. Action thriller based on the popular books. Strong violence and one use of strong language.
BUMBLEBEE (PG)
9pm Film4
Starring: Hailee Steinfeld, John Cena
Adventure, comedy
The best Transformers movie yet as a young girl in the 80s comes face to face with a lost and confused Bumblebee. Terrific fun and the best of the Transformers movies…by a country mile. Moderate fantasy violence, mild sex references, injury detail, language.
PREDESTINATION (15)
10.55pm Sony Movies Action
Starring: Ethan Hawke, Sarah Snook, Noah Taylor
Action, sci-fi, thriller
For his final assignment, a top temporal agent must pursue the one criminal that has eluded him throughout time. The chase turns into a unique, surprising and mind-bending exploration of love, fate, identity and time travel taboos. Cracking sci-fi time-travelling drama. Strong violence, sex, strong language.
THE GUEST (15)
Starring: Candice Patton, Ethan Embry, Dan Stevens
11.20pm Sony Movies
Thriller
A soldier introduces himself to the Peterson family, claiming to be a friend of their son who died in action. After the young man is welcomed into their home, a series of accidental deaths seem to be connected to his presence. Underrated thriller with Downton Abbey's Dan Stevens in his first movie lead. Strong bloody violence, strong language, drug use, sexualised nudity.
HOUDINI (U)
12.35am Talking Pictures TV
Starring: Tony Curtis, Janet Leigh
The spectacular but tragically short career of magician and illusionist Harry Houdini whose tricks defied explanation and safety. A forgotten gem from the 50s. Scenes of peril.