Good morning! The change in lockdown rules take a huge step forward today as we can now have people in our garden, meet people outside and go play a game of golf. Some of us are still weary so instead, how about staying inside with a good movie. Here are today's list for Monday 29th March.
Stay safe, look after yourself and Happy Monday!
AMAZON PRIME
ESCAPE FROM PRETORIA (12)
Starring: Daniel Radcliffe, Daniel Webber, Ian Hart
Thriller
Based on the real-life prison break of two political captives, Escape From Pretoria is a race-against-time thriller set in the tumultuous apartheid days of South Africa. While fairly routine, it does contains some incredibly tense set pieces. Moderate violence, language, racist behaviour, images of real dead bodies.
THE MONSTER SQUAD (15)
Starring: Brent Chalem, Andre Gower, Tom Noonan, Duncan Regehr, Robby Kiger, Stephen Macht
Action, Comedy, Fantasy
A young group of monster fanatics attempt to save their hometown from Count Dracula and his monsters. The Goonies style adventure from the 80s. Violence, mild sexual references, mild language, outdated language that some may find offensive, scary scenes.
NETFLIX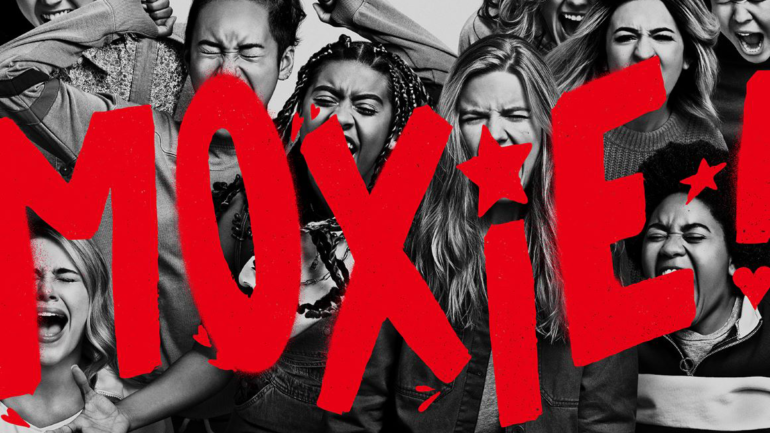 MOXIE (12)
Starring: Hadley Robinson, Lauren Tsai, Alycia Pascual-Pena, Patrick Schwarzenegger, Amy Poehler
Comedy, Drama
Inspired by her mom's rebellious past and a confident new friend, a shy 16-year-old publishes an anonymous zine calling out sexism at her school. Entertaining coming-of-age comedy directed by Amy Poehler. Sexual violence references, sex references, bullying theme, language.
CRIP CAMP: A DISABILITY REVOLUTION (12)
Starring: Jim LeBrecht, Lionel Je'Woodyard, Joseph O'Conor, Judy Heumann
Documentary
Down the road from Woodstock, a revolution blossomed at a ramshackle summer camp for teenagers with disabilities, transforming their lives and igniting a landmark movement. Fascinating documentary that is both uplifting and shocking. Infrequent strong language, moderate sex references.
NOW TV
BIRDS OF PREY AND THE FANTABULOUS EMANCIPATION OF ONE HARLEY QUINN (15)
Starring: Margot Robbie, Jurnee Smollett-Bell, Rosie Perez, Mary Elizabeth Winstead, Ewan McGregor, Bojana Novakovic
Action, Adventure, Comedy, Fantasy
After splitting with the Joker, Harley Quinn joins superheroes Black Canary, Huntress and Renee Montoya to save a young girl from an evil crime lord. Underrated comic book adaptation with a wonderful lead in Margot Robbie. Strong violence, injury detail, language, sexual threat.
MISBEHAVIOUR (12)
Starring: Keira Knightley, Gugu Mbatha-Raw, Rhys Ifans, Keeley Hawes, Jessie Buckley, Lesley Manville, Greg Kinnear
Comedy, Drama, Biopic
A group of women hatch a plan to disrupt the 1970 Miss World beauty competition in London. An impressive cast star in this British comedy in the same vein as Pride. Infrequent strong language.
DISNEY+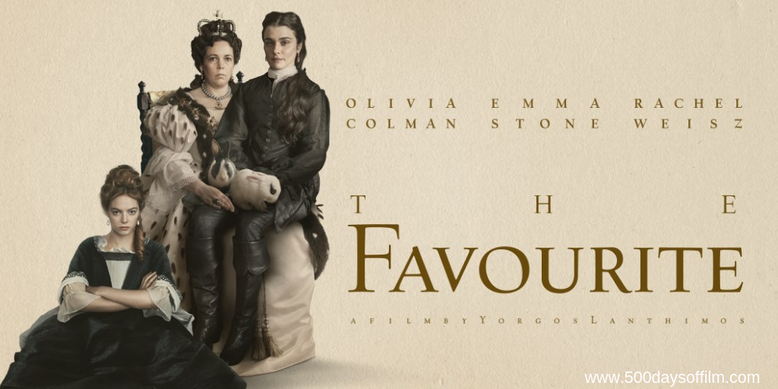 THE FAVOURITE (15)
Starring: Olivia Colman, Emma Stone, Rachel Weisz, Nicholas Hoult, Mark Gatiss, James Smith, Joe Alwyn, Jennifer White
Biopic, Comedy, Drama
In early 18th-century England, the status quo at the court is upset when a new servant arrives and endears herself to a frail Queen Anne. Wonderful and bizarre comedy drama with an Oscar winning performance from Olivia Colman. Very strong language, strong sex.
M*A*S*H (15)
Starring: Donald Sutherland, Elliott Gould, Tom Skerritt, Sally Kellerman, Robert Duvall
Comedy, Drama, War
The staff of a Korean War field hospital use humour and high jinks to keep their sanity in the face of the horror of war. Robert Altman's hilarious anti-war movie (and my all-time favourite movie). Sexual content, sexual references, strong language, gory scenes of surgery.
MOVIES ON TERRESTRIAL TV
CAT BALLOU (PG)
10.55am Sony Movies Action
Starring: Jane Fonda, Lee Marvin
Western, Comedy
Cat(herine) Ballou's family farm is being threatened by the railroad. She sends for Kid Shelleen, finding him to be the drunkest gunfighter in the west. When her father is killed by the rail road magnate's gunman, she vows to fight on. Lee Marvin won an Oscar in this enjoyable western comedy. Mild comedic violence and sexual references.
THE BLOB (12)
1pm Horror Channel
Starring: Steve McQueen, Aneta Corseaut, Earl Rowe
Sci-Fi, Horror
An alien lifeform consumes everything in its path as it grows and grows. Classic 50's B-movie with an early lead for Steve McQueen. Moderate horror.
ROAD TO PERDITION (15)
9pm Sony Movies
Starring: Tom Hanks, Paul Newman, Jude Law, Jennifer Jason Leigh, Daniel Craig
Crime, Drama, Thriller
A mob enforcer's son witnesses a murder, forcing him and his father to take to the road, and his father down a path of redemption and revenge. Sam Mendes' beautifully shot gangster movie. Violence, language, infrequent mild sex and drug references.
WATERLOO (U)
9pm Sony Movies Classic
Starring: Rod Steiger, Christopher Plummer, Orson Welles
Action, biopic, war, drama
Facing the decline of everything he has worked to obtain, conqueror Napoleon Bonaparte and his army confront the British at the Battle of Waterloo. Impressive epic war drama. Mild violence.
POLICE ACADEMY (15)
9pm ITV4
Starring: Steve Guttenberg, Kim Cattrell, Bubba Smith
Comedy
A group of good-hearted, but incompetent misfits enter the police academy, but the instructors there are not going to put up with their pranks. By far the best and funniest of the series. Language, crude humour and sexual content.
THE EXORCIST III (15)
9pm Horror Channel
Starring: George C. Scott, Ed Flanders, Jason Miller, Scott Wilson, Nicol Williamson
Horror, Thriller
A police Lieutenant uncovers more than he bargained for as his investigation of a series of murders, which have all the hallmarks of the deceased Gemini serial killer, leads him to question the patients of a psychiatric ward. A second sequel to the 1973 classic. Far superior than the terrible Exorcist II: The Heretic. Disturbing violent content, mild language and scenes of terror.
TIMECOP (15)
9pm Sony Movies Action
Starring: Jean-Claude Van Damme, Mia Sara, Ron Silver
Action, crime, sci-fi
Max Walker, an officer for a security agency that regulates time travel, must fend for his life against a shady politician who's intent on changing the past to control the future. Possibly Jean-Claude Van Damme best film. Strong violence, language and sex.
FINDING JACK CHARLTON (12)
9pm BBC2
Starring: Jack Charlton, Roddy Doyle, Larry Mullins Jr, Andy Townsend
Documentary
Finding Jack Charlton is the definitive portrait of an extraordinary man; an English World Cup winning legend, who became an Irish hero. Powerful, moving and fascinating documentary of a football legend. Infrequent strong language, bloody images, racist language.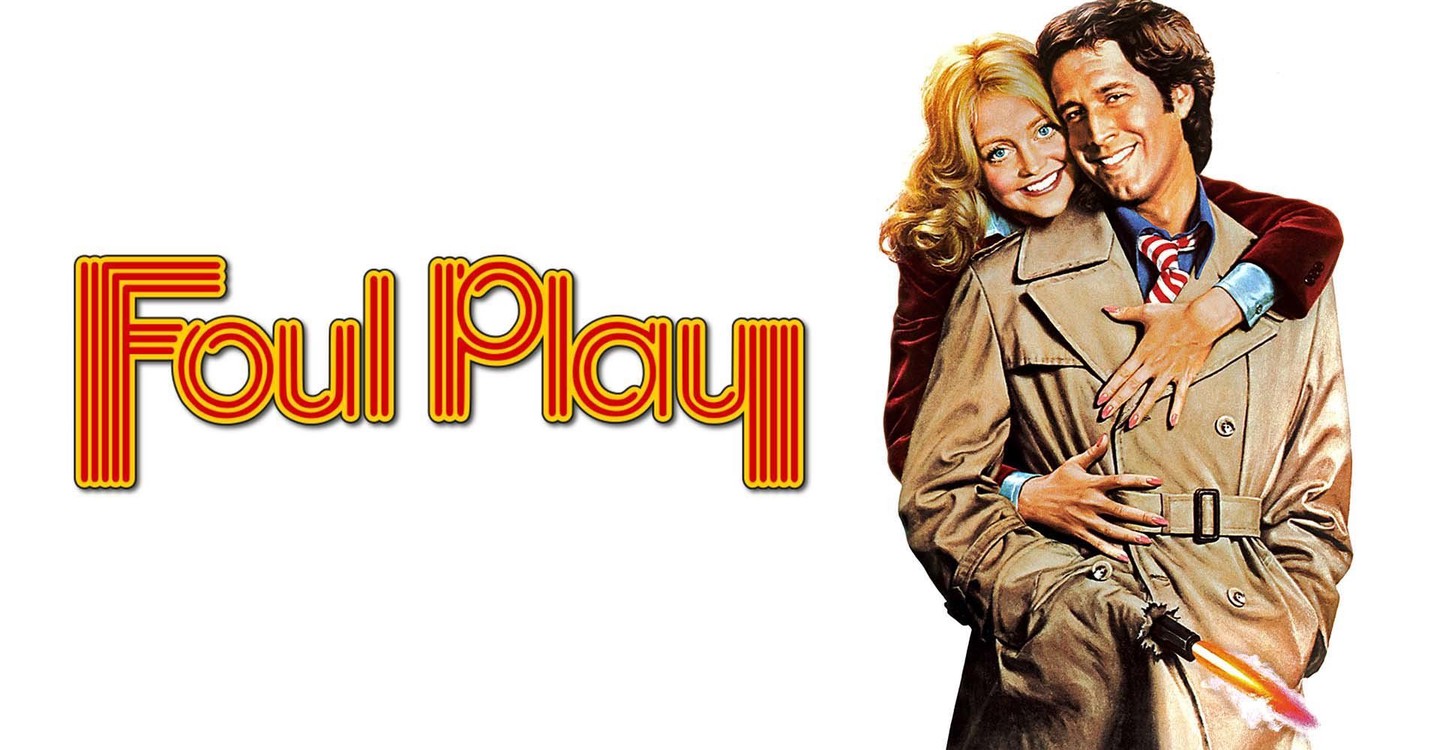 FOUL PLAY (PG)
10.45pm Talking Pictures TV
Starring: Goldie Hawn, Chevy Chase, Burgess Meredith, Dudley Moore
Comedy, Thriller
A shy San Francisco librarian and a bumbling cop fall in love as they solve a crime involving albinos, dwarves, and the Catholic Church. Dizzy mix of Hitchcockian thrills and barmy humour. Violence, Sexual Humour, Language.
RUSH HOUR (12)
11.05pm ITV4
Starring: Jackie Chan, Chris Tucker, Ken Leung, Tom Wilkinson
Action, Comedy, Thriller
A loyal and dedicated Hong Kong Inspector teams up with a reckless and loudmouthed L.A.P.D. detective to rescue the Chinese Consul's kidnapped daughter, while trying to arrest a dangerous crime lord along the way. Entertaining cop comedy that led to two sequels. Moderate violence and language.
HUNT FOR THE WILERPEOPLE (12)
11.20pm Film4
Starring: Sam Neill, Julian Dennison
Comedy, Drama, Adventure
A national manhunt is ordered for a rebellious kid and his foster uncle who go missing in the wild New Zealand bush. Brilliant comedy from the director of Jojo Rabbit. Language, innuendo, infrequent bloody moments.
21 GRAMS (15)
11.20pm Sony Movies
Starring: Sean Penn, Benicio Del Toro, Naomi Watts
Crime, drama, thriller
A freak accident brings together a critically ill mathematician, a grieving mother, and a born-again ex-con. Gripping and intelligent thriller. Strong language, moderate sex, violence and drug use.
THE DAMNED UNITED (15)
12.10am BBC2
Starring: Michael Sheen, Timothy Spall, Jim Broadbent
Sport, Drama, Biopic
The story of the controversial Brian Clough's 44-day reign as the coach of the English football club Leeds United. Another great performance from Michael Sheen. Strong language.