Morning! Due to the sad events yesterday of the passing of The Duke of Edinburgh, Prince Philip, and because some of the films are subject to changes, I have decided to create a reduced listing today. From tomorrow, we will have the start of the weekly listing, where I will be picking the best films.
Stay safe, look after yourself and Happy Saturday!
AMAZON PRIME
THE DUFF (12)
Starring: Mae Whitman, Bella Thorne, Allison Janney
Comedy, romance
A high school senior instigates a social pecking order revolution after finding out that she has been labelled the DUFF – Designated Ugly Fat Friend – by her prettier, more popular counterparts. Hugely underrated and entertaining teen comedy. Infrequent strong language, moderate sex references.
NETFLIX
HOPE SPRINGS (12)
Starring: Meryl Streep, Tommy Lee Jones, Steve Carrell, Jean Smart
Comedy, Drama, Romance
After thirty years of marriage, a middle-aged couple attends an intense, week-long counselling session to work on their relationship. A sweet-natured comedy drama with three winning leads. Mild sexual content and language.
NOW TV
TOOTSIE (15)
Starring: Dustin Hoffman, Jessica Lange, Teri Garr, Dabney Coleman, Charles Durning, Bill Murray
Comedy, Romance
Michael Dorsey, an unsuccessful actor, disguises himself as a woman in order to get a role on a trashy hospital soap. Dustin Hoffman excels in this wonderfully funny comedy. Language and sexual references.
DISNEY+
MULAN (12)
Starring: Donnie Yen, Liu Yifei, Yoson An, Jason Scott Lee, Jet Li, Gong Li
Action, Adventure, Drama
A young Chinese maiden disguises herself as a male warrior in order to save her father. Stunning live action version of the classic Disney animation. Moderate violence.
MOVIES ON TERRESTRIAL TV
CHITTY CHITTY BANG BANG (U)
12.10pm Channel 5
Starring: Dick Van Dyke, Sally Ann Howes, Lionel Jeffries
Musical, fantasy, adventure
A down-on-his-luck inventor turns a broken-down Grand Prix car into a fancy vehicle for his children, and then they go off on a magical fantasy adventure to save their grandfather in a far-off land. The first film I ever saw in the cinema. Very mild comic violence and scary scenes.
SHE WORE A YELLOW RIBBON (PG)
12.15pm Sony Movies Classic
Starring: John Wayne, Joanne Dru, John Agar
Western
Captain Nathan Brittles, on the eve of retirement, takes out a last patrol to stop an impending massive Indian attack. Encumbered by women who must be evacuated, Brittles finds his mission imperilled. Classic cavalry western from John Ford. Violence.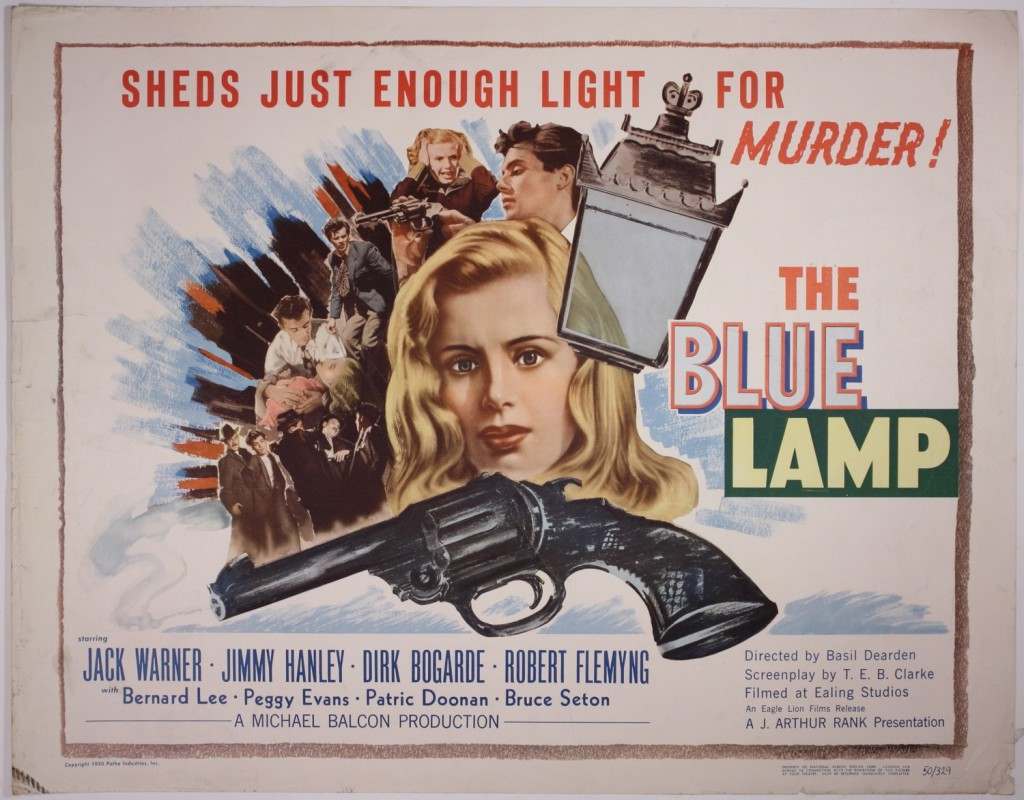 THE BLUE LAMP (PG)
1.50pm Talking Pictures TV
Starring: Jack Warner, Dirk Bogarde, Jimmy Hanley
Crime, Drama, Thriller
We follow the daily activities of two London bobbies, veteran Police Constable George Dixon and rookie Police Constable Andy Mitchell. Meanwhile, young hoods Tom and Spud plan a series of robberies with Tom's girl Diana, a discontented beauty, as an inside worker. British drama that led to the TV series Dixon of Dock Green. Violence. Black and white.
MRS DOUBTFIRE (12)
2.30pm Film4
Starring: Robin Williams, Sally Field, Pierce Brosnan
Comedy, drama
After a bitter divorce, an actor disguises himself as a female housekeeper to spend time with his children held in custody by his former wife. Terrific comedy-drama showcasing the talents of Robin Williams. Language and sexual references.
*BATTERIES NOT INCLUDED (PG)
2.55pm 5*
Starring: Jessica Tandy, Frank McRae, Elizabeth Pena, Michael Carmine, Hume Cronyn
Comedy, Fantasy
Aliens help a feisty old New York couple in their battle against the ruthless land developer who's out to evict them. Delightful 80s comedy fantasy. Mild action, language and some suggestive humour.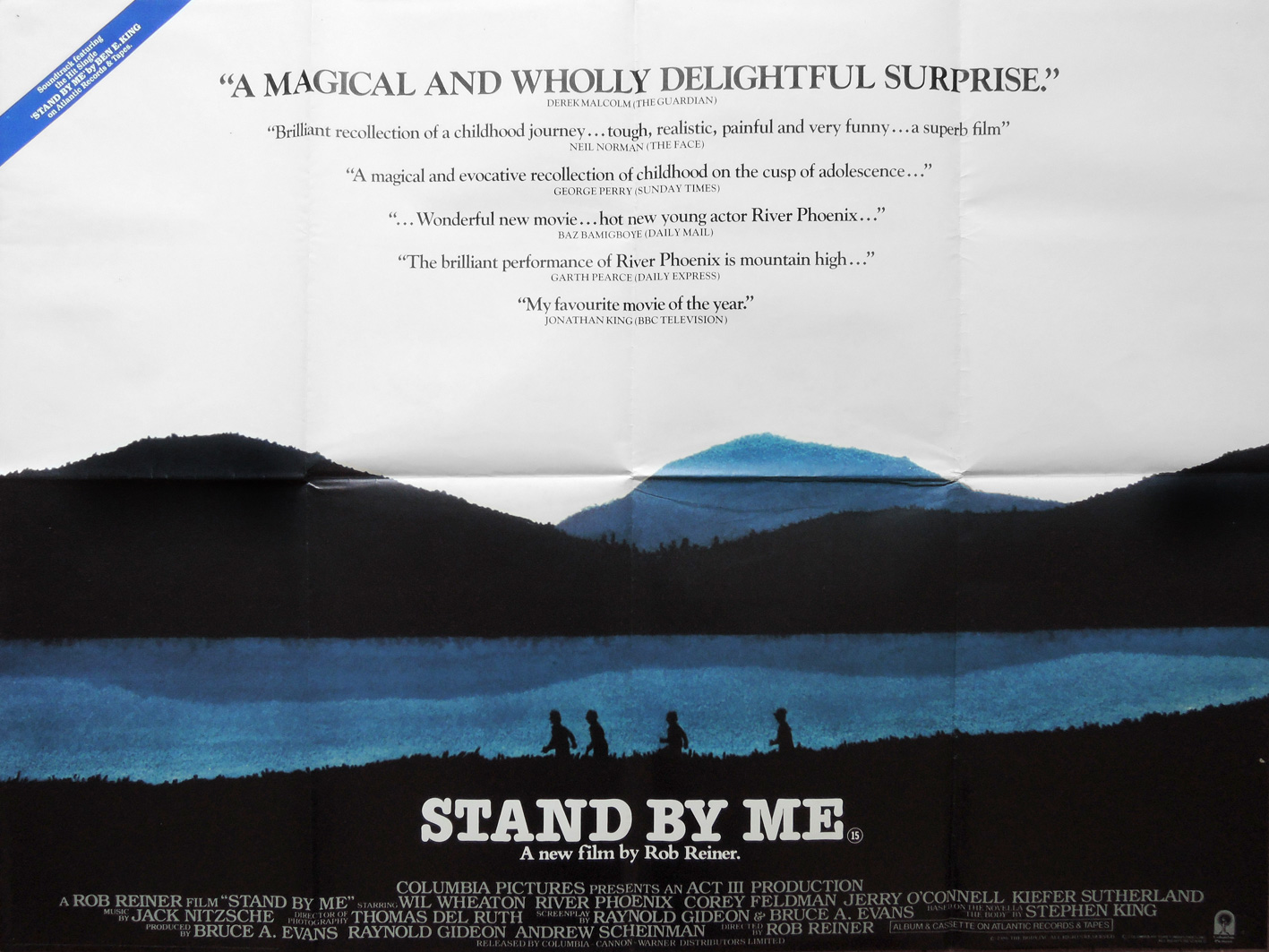 STAND BY ME (15)
5.05pm 5*
Starring: Wil Wheaton, River Phoenix, Corey Feldman, Jerry O'Connell, Kiefer Sutherland
Adventure, Drama
After the death of one of his friends, a writer recounts a childhood journey with his friends to find the body of a missing boy. Heart-warming coming-of-age drama based on a Stephen King short story. Language, violence, sexual references and intense peril. May be edited for content.
THE GUNS OF NAVARONE (PG)
5.50pm ITV4
Starring: Gregory Peck, David Niven, Anthony Quinn, Stanley Baker, Anthony Quayle
War, Adventure, Action
A British team is sent to cross occupied Greek territory and destroy the massive German gun emplacement that commands a key sea channel. Exciting war adventure from the writer of Where Eagles Dare. Violence.
HARRY POTTER AND THE HALF-BLOOD PRINCE (12)
5.55pm ITV2
Daniel Radcliffe, Emma Watson, Rupert Grint, Helena Bonham Carter, Jim Broadbent, Michael Gambon, Alan Rickman, Maggie Smith, Ralph Fiennes
Action, Adventure, Fantasy
As Harry Potter begins his sixth year at Hogwarts, he discovers an old book marked as "the property of the Half-Blood Prince" and begins to learn more about Lord Voldemort's dark past. The sixth film is heading to its dramatic finale. Moderate threat.
PHENOMENON (PG)
6.25pm Sony Movies
Starring: John Travolta, Kyra Sedgwick, Forest Whitaker
Drama, fantasy, romance
An ordinary man sees a bright light descend from the sky, and discovers he now has super-intelligence and telekinesis. Touching fantasy drama. Language and sexual content.
ROCKY (12)
9pm ITV4
Starring: Sylvester Stallone, Talia Shire, Burt Young, Carl Weathers, Burgess Meredith
Drama, Sports
A small-time boxer gets a supremely rare chance to fight a heavyweight champion in a bout in which he strives to go the distance for his self-respect. Oscar-winner that introduced the world to a cinematic icon. Moderate violence, mouthed strong language, domestic abuse.
ENEMY OF THE STATE (15)
9pm Sony Movies
Starring: Will Smith, Gene Hackman
Action, thriller
A lawyer becomes targeted by a corrupt politician and his N.S.A. goons when he accidentally receives key evidence to a politically motivated crime. Tense conspiracy thriller from Tony Scott. Strong language and violence.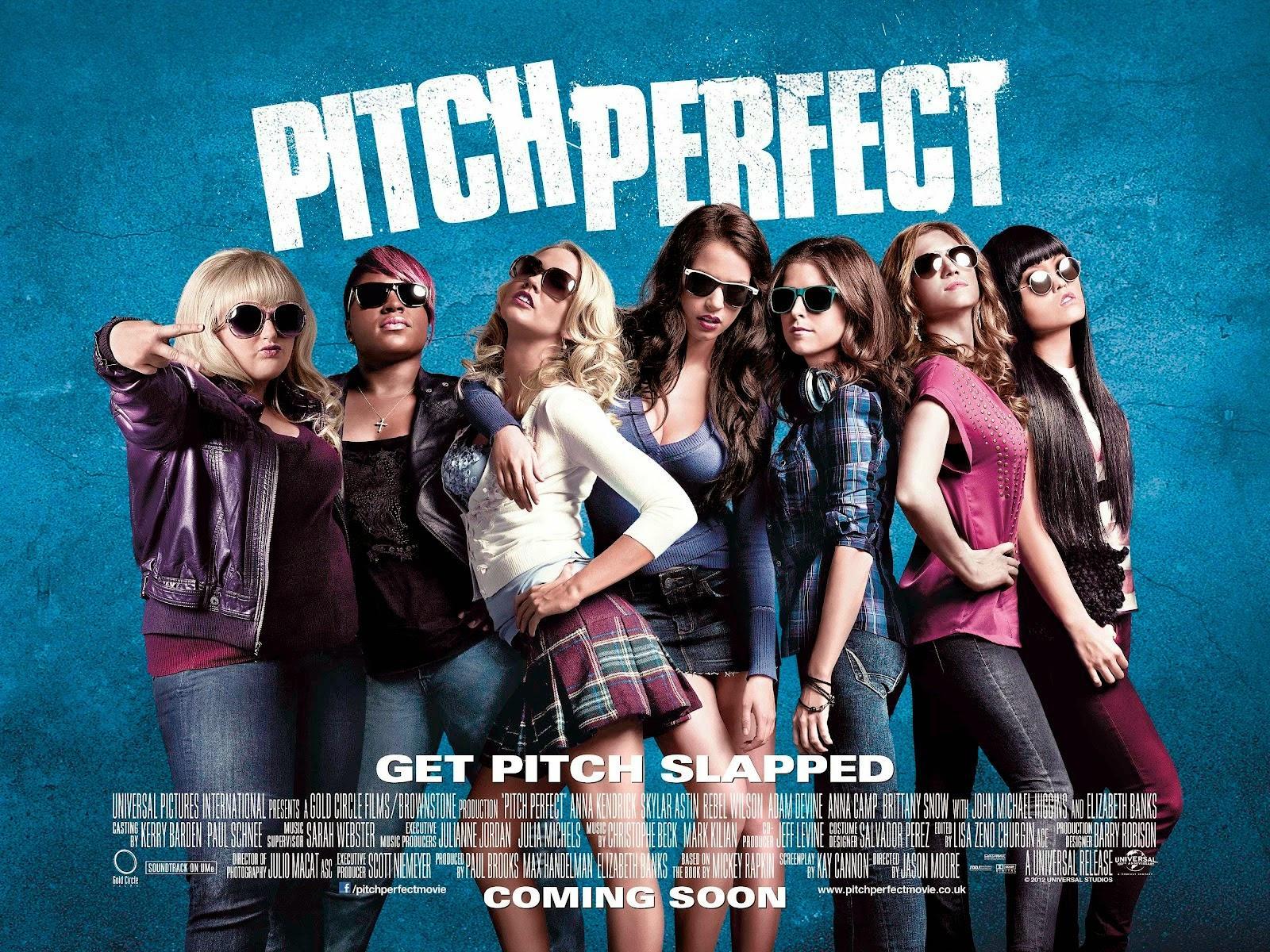 PITCH PERFECT (12)
9pm ITV2
Starring: Anna Kendrick, Rebel Wilson
Musical, comedy, drama
Beca, a freshman at Barden University, is cajoled into joining The Bellas, her school's all-girls singing group. Injecting some much-needed energy into their repertoire, The Bellas take on their male rivals in a campus competition. The first and the best of the Pitch Perfect movies. Language and frequent moderate sex references.
ALIEN: COVENANT (15)
9pm Channel 4
Starring: Michael Fassbender, James Franco, Katherine Waterston, Noomi Rapace, Guy Pearce, Billy Crudup
Science Fiction, Horror
The crew of a colony ship, bound for a remote planet, discover an uncharted paradise with a threat beyond their imagination, and must attempt a harrowing escape. More Alien horror from Ridley Scott. Strong bloody violence, gore, strong language.
SKYSCRAPER (12)
9pm Film4
Starring: Dwayne Johnson, Neve Campbell
Drama, Crime, Action
A security expert must infiltrate a burning skyscraper, 225 stories above ground, when his family is trapped inside by criminals. Nonsense blockbuster that passes the time away nicely. Moderate violence, threat, injury detail, infrequent strong language.
INCEPTION (12)
10.45pm ITV1
Starring: Leonardo DiCaprio, Ken Watanabe, Marion Cotillard, Michael Caine
Thriller, Science Fiction, Action
A thief who steals corporate secrets through the use of dream-sharing technology is given the inverse task of planting an idea into the mind of a C.E.O. Visually impressive thriller from Christopher Nolan. Moderate violence.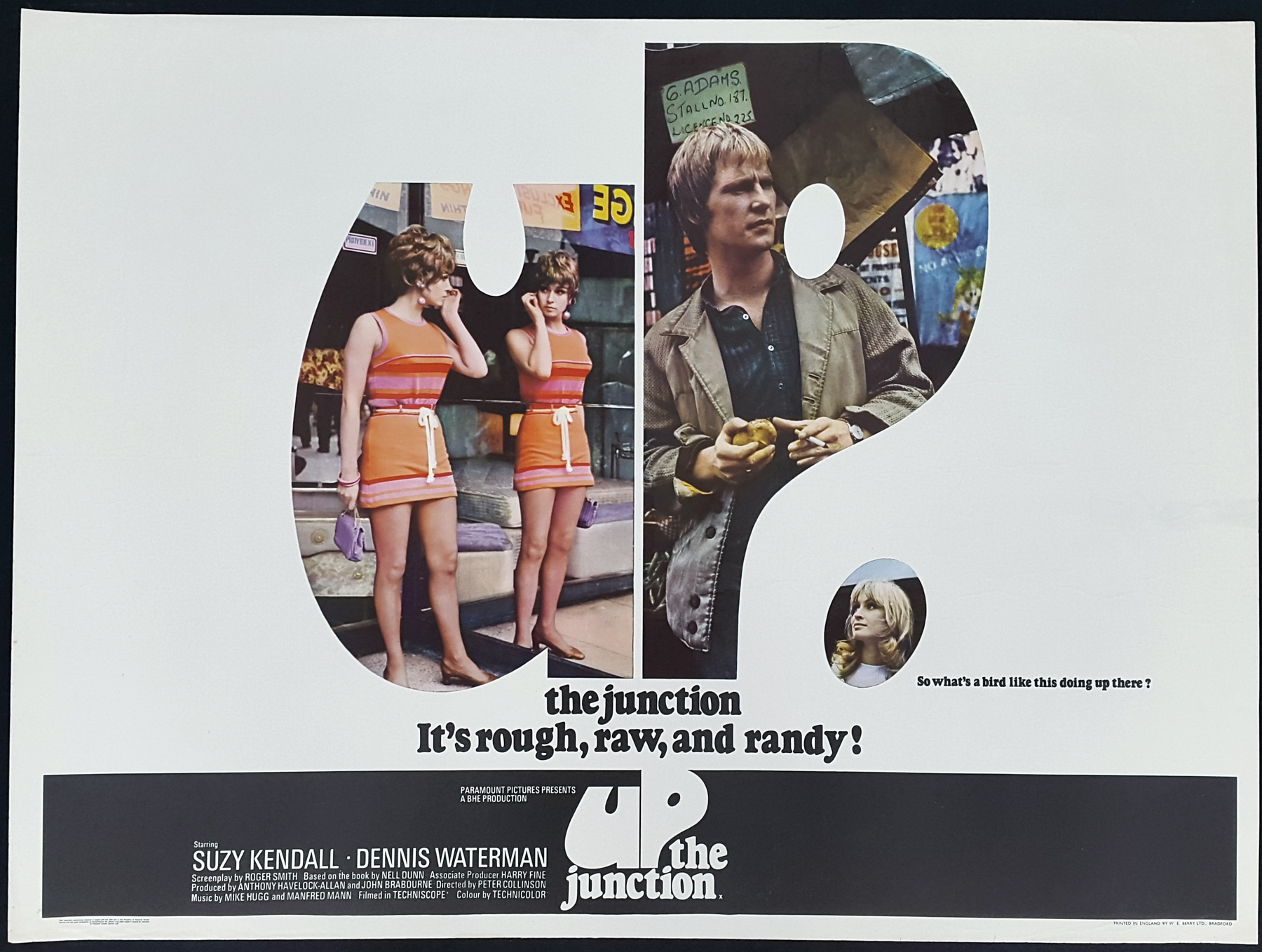 UP THE JUNCTION (12)
10.45pm Talking Pictures TV
Starring: Suzy Kendall, Dennis Waterman
Drama
Addresses some of the major 60s social issues – a bored rich London-girl from Chelsea decides to go "slumming" in depressed Battersea, getting a flat and starts factory-work and makes friends… of which one has to get an illegal abortion. Powerful British drama. Language and sexual content.
THE SHALLOWS (15)
11.25pm Film4
Starring: Blake Lively, Óscar Jaenada
Drama, Horror, Thriller
A mere 200 yards from shore, surfer Nancy is attacked by a great white shark, with her short journey to safety becoming the ultimate contest of wills. Blake Lively carries this nail-biting horror-thriller. Sustained threat, bloody injury detail.
ROCKY II (12)
11.35pm ITV4
Starring: Sylvester Stallone, Talia Shire, Burt Young, Carl Weathers, Burgess Meredith
Drama, Sports
Rocky struggles in family life after his bout with Apollo Creed, while the embarrassed champ insistently goads him to accept a challenge for a rematch. Terrific sequel to the classic 1976 boxing film. Moderate violence.
TALE OF TALES (15)
12.55am Film4
Starring: Salma Hayek, Vincent Cassell, Toby Jones, John. C. Reilly
Drama, Fantasy
From the bitter quest of the Queen of Longtrellis, to two mysterious sisters who provoke the passion of a king, to the King of Highhills obsessed with a giant Flea, these tales are inspired by the fairy tales by Giambattista Basile. Bizarre yet wonderful adult fairy tales. Strong sex, violence, gory images.