Morning! It's Friday! The start of the weekend! As we gear up to next week's reopening, try and take the time to chill before the chaos begins. Update on this part of the blog, I will be stopping the daily entry tomorrow but from Sunday, I'll be picking the best of the week to keep your movie entertainment going. That's from Sunday, but let's continue with your list for today, Friday 9th April.
Stay safe, look after yourself and Happy Friday!
AMAZON PRIME
PALM SPRINGS (15)
Starring: Adam Samberg, Cristin Milioto, J.K. Simmons, Peter Gallagher
Comedy, Fantasy
Stuck in a time loop, two wedding guests develop a budding romance while living the same day over and over again. A fresh twist on the Groundhog Day premise with hilarious results. Very strong language, strong sex, drug misuse.
DONNIE DARKO (15)
Starring: Jake Gyllenhaal, Jena Malone, Katharine Ross, Patrick Swayze, Noah Wyle, Maggie Gyllenhaal, Mary McDonnell, Drew Barrymore
Sci-Fi, Drama
After narrowly escaping a bizarre accident, a troubled teenager is plagued by visions of a man in a large rabbit suit who manipulates him to commit a series of crimes. Head-spinning cult favourite. Strong language, horror.
NETFLIX
WILD BILL (15)
Starring: Charlie Creed-Miles, Will Poulter, Sammy Williams, Jaime Winstone, Andy Serkis
Drama
A street-toughened parolee finds his two boys abandoned by their mum and fending for themselves. Time to step up, or not. Impressive directorial debut from Dexter Fletcher, who made Rocketman and Bohemian Rhapsody. Strong language, twice very strong, hard drug use & violence.
TWISTER (PG)
Starring: Bill Paxton, Helen Hunt
Action, adventure, drama
Bill and Jo Harding, advanced storm chasers on the brink of divorce, must join together to create an advanced weather alert system by putting themselves in the cross-hairs of extremely violent tornadoes. Moderate violence, language and threat.
NOW TV
ANGEL HAS FALLEN (15)
Starring: Gerard Butler, Morgan Freeman, Nick Nolte, Jada Pinkett Smith
Action, Thriller
Mike Banning is framed for the attempted assassination of the President and must evade his own agency and the FBI as he tries to uncover the real threat. The best of the "Has Fallen" films. Strong language, violence.
THE INVISIBLE MAN (18)
Starring: Elisabeth Moss, Oliver Jackson-Cohen, Storm Reid, Aldis Hodge
Horror, Drama
When Cecilia's abusive ex takes his own life and leaves her his fortune, she suspects his death was a hoax. As a series of coincidences turn lethal, Cecilia works to prove that she is being hunted by someone nobody can see. Excellent reboot of the classic story with an exceptional performance from Elisabeth Moss. Strong injury detail, bloody violence, domestic abuse, language.
DISNEY+
BEAUTY AND THE BEAST (U)
Starring: Paige O'Hara, Robby Benson, Jerry Orbach, Angela Lansbury, David Ogden Stiers
Animation, Musical, Fantasy
A prince cursed to spend his days as a hideous monster sets out to regain his humanity by earning a young woman's love. Wonderful Oscar-winning Disney animation. Mild violence and threat.
THE ISLAND AT THE TOP OF THE WORLD (U)
Starring: Donald Sinden, David Hartman, Jacques Marin, Mako, David Gwillim, Agneta Eckemyr
Adventure, Fantasy
An Edwardian gentleman hopes to find his long-lost son, who vanished whilst searching for a mysterious Viking community in a volcanic valley somewhere in uncharted Arctic regions. The gentleman puts together an expedition team to go on the search, but when they reach their destination they must escape from some Viking descendants who will kill to keep their existence a secret. Exciting Disney adventure from the 70s. Mild violence.
MOVIES ON TERRESTRIAL TV
KIND HEARTS AND CORONETS (PG)
10.20am Talking Pictures TV
Starring: Dennis Price, Alec Guinness, Valerie Hobson, Joan Greenwood
Comedy, Crime
A distant poor relative of the Duke of D'Ascoyne plots to inherit the title by murdering the eight other heirs who stand ahead of him in the line of succession. Classic Ealing comedy with eight different performances from Alec Guinness. Brief racist language. Black and white.
A CANTERBURY TALE (U)
12.30pm Talking Pictures TV
Starring: Eric Portman, Sheila Sim, Esma Cannon, Betty Jardine, Dennis Price
Comedy, Drama
Three modern day pilgrims investigate a bizarre crime in a small town on the way to Canterbury. Another winner by Powell and Pressburger. Black and white.
FLIGHT OF THE NAVIGATOR (U)
1pm Film4
Starring: Cliff De Young, Howard Hesseman, Sarah Jessica Parker, Matt Adler, Joey Cramer, Veronica Cartwright
Sci-Fi, Adventure, Comedy
In 1978, a boy travels 8 years into the future and has an adventure with an intelligent, wisecracking alien ship. Wonderful 80s sci-fi adventure.
THE BAREFOOT CONTESSA (PG)
4.05pm Sony Movies Classic
Starring: Humphrey Bogart, Ava Gardner, Edmund O'Brien, Marius Goring, Rossano Brazzi
Drama, Thriller
This is the life of a Hollywood movie star named Maria, as told by writer/director Harry et al, from being discovered in Madrid, Spain, until her funeral in Italy. Terrific film-noir with two top leads.
WE BOUGHT A ZOO (PG)
4.30pm Film4
Starring: Matt Damon, Scarlett Johansson, Thomas Haden Church, Colin Ford, Elle Fanning
Comedy, Drama
Set in Southern California, a father moves his young family to the countryside to renovate and re-open a struggling zoo. Delightfully sweet drama from the writer/director of Jerry Maguire. Mild language.
HARRY POTTER AND THE ORDER OF THE PHOENIX (12)
6.20pm ITV2
Starring: Daniel Radcliffe, Rupert Grint, Emma Watson, Michael Gambon, Alan Rickman, Maggie Smith, Ralph Fiennes
Fantasy, Adventure
With their warning about Lord Voldemort's return scoffed at, Harry and Dumbledore are targeted by the Wizard authorities as an authoritarian bureaucrat slowly seizes power at Hogwarts. The epic series continues. Moderate fantasy violence and horror.
THE AFRICAN QUEEN (U)
6.50pm Sony Movie Classic
Starring: Humphrey Bogart, Katharine Hepburn
Adventure, drama
In WWI Africa, a gin-swilling riverboat captain is persuaded by a strait-laced missionary to use his boat to attack an enemy warship.. Bogart won an Oscar for his role in this classic adventure. Violence and mild peril.
SUFFRAGETTE (12)
6.50pm Film4
Starring: Carey Mulligan, Helena Bonham Carter, Meryl Streep, Anne-Marie Duff, Ben Whishaw, Brendan Gleeson
Drama
In 1912 London, a young working mother is galvanized into radical political activism supporting the right for women to vote, and is willing to meet violence with violence to achieve this end. Impressive historical drama with a great cast. Some intense violence, thematic elements, brief strong language and partial nudity.
CHAIN REACTION (12)
6.50pm Sony Movies
Starring: Keanu Reeves, Morgan Freeman, Rachel Weisz, Fred Ward, Brian Cox
Action, Drama, Sci-Fi
Two researchers in a green alternative energy project are put on the run when they are framed for murder and treason. Chase thriller from the director of The Fugitive. Moderate violence and language.
STARSHIP TROOPERS (18)
9pm Sony Movies
Starring: Casper Van Dien, Dina Meyer, Denise Richards
Action, adventure, sci-fi
Humans in a fascist, militaristic future wage war with giant alien bugs. The director of Robocop brings another spectacular sci-fi adventure with a touch of satire. Strong language, sex, nudity, strong violence and gore.
9pm Film4
Starring: Colin Firth, Taron Egerton, Jeff Bridges, Julianne Moore, Pedro Pascal, Halle Berry, Channing Tatum, Mark Strong, Elton John
Action, Adventure, Comedy
After the Kingsman's headquarters are destroyed and the world is held hostage, an allied spy organisation in the United States is discovered. These two elite secret organisations must band together to defeat a common enemy. Sequel to the hugely successful spy adventure. Strong violence, language, sex references, drug misuse.
X-MEN: APOCALYPSE (12)
9pm E4
Starring: Michael Fassbender, Oscar Isaac, James McAvoy, Jennifer Lawrence, Nicholas Hoult, Rose Byrne, Tye Sheridan, Sophie Turner, Olivia Munn
Sci-Fi, Drama, Action
In the 1980s the X-Men must defeat an ancient all-powerful mutant, En Sabah Nur, who intends to thrive through bringing destruction to the world. Great special effects in a routine X-Men movie. Moderate violence, threat, bloody images, infrequent strong language.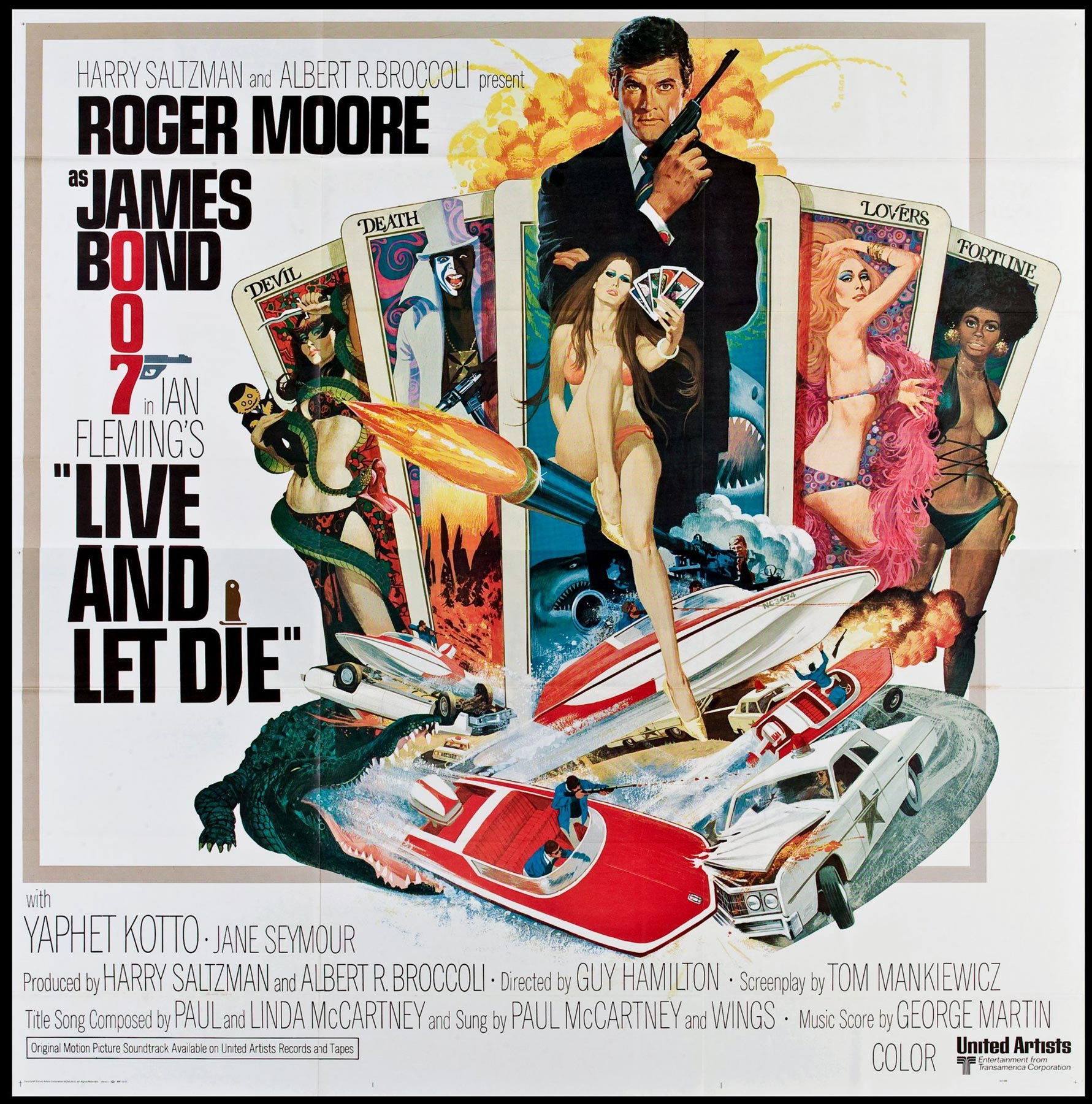 LIVE AND LET DIE (PG)
9pm ITV4
Starring: Roger Moore, Yaphet Kotto, Jane Seymour
Action, Adventure, Thriller
James Bond is sent to stop a diabolically brilliant heroin magnate armed with a complex organisation and a reliable psychic tarot card reader. Roger Moore's first outing as Bond and one of his best. Violence, sexual content and innuendo.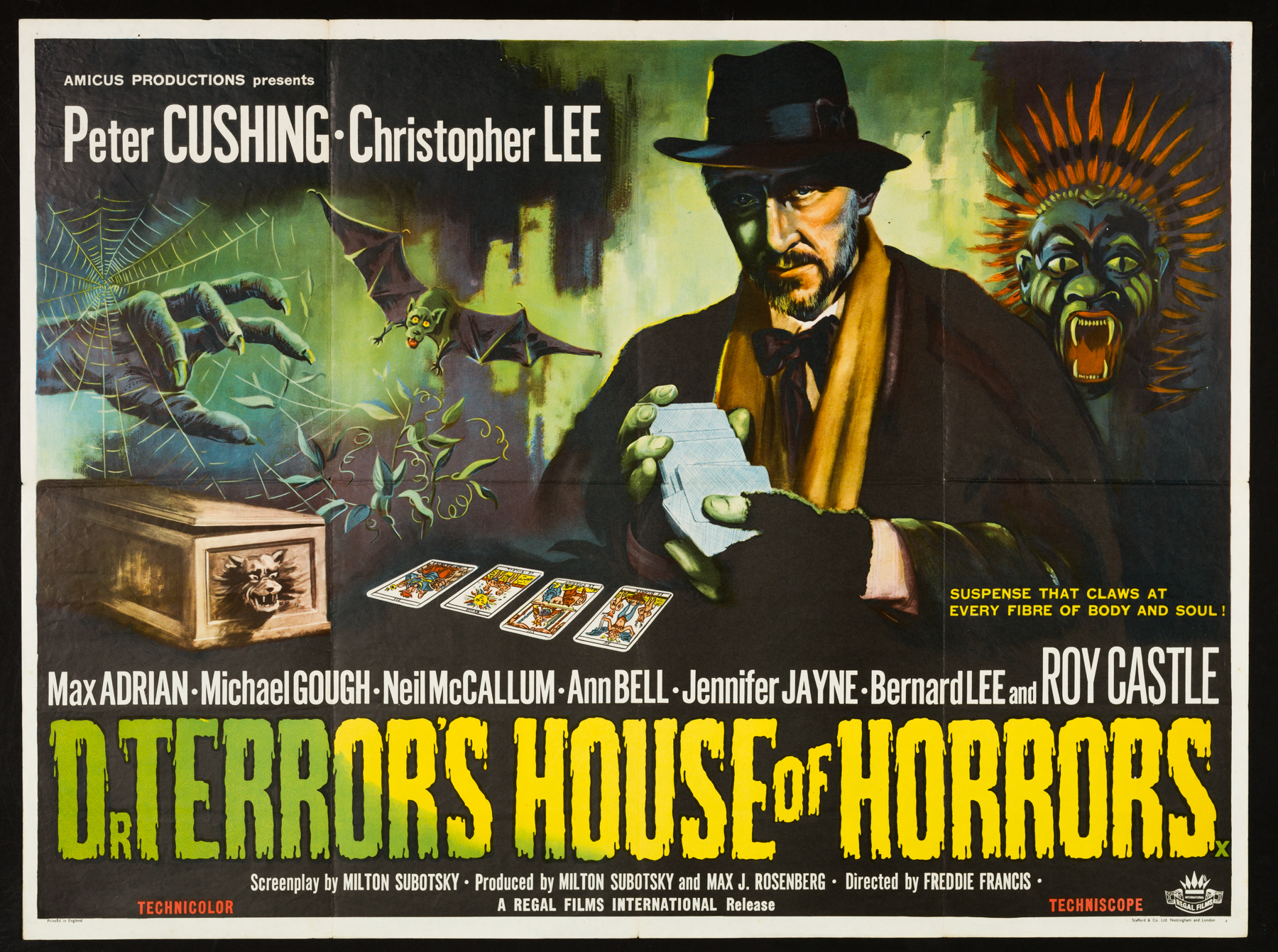 DR. TERROR'S HOUSE OF HORRORS (PG)
9pm Talking Pictures TV
Starring: Christopher Lee, Roy Castle, Peter Cushing, Donald Sutherland
Horror
Aboard a British train, mysterious fortune teller Dr. Schreck uses tarot cards to read the futures of five fellow passengers. Creepy horror anthology with a strong British cast. Mild horror, violence.
10.40pm Horror Channel
Starring: Jared Harris, Sam Claflin, Olivia Cooke
Horror, Thriller
A university professor and a team of students conduct an experiment on a young woman, uncovering terrifyingly dark, unexpected forces in the process. A modern horror from the legendary Hammer studios. Strong horror and language.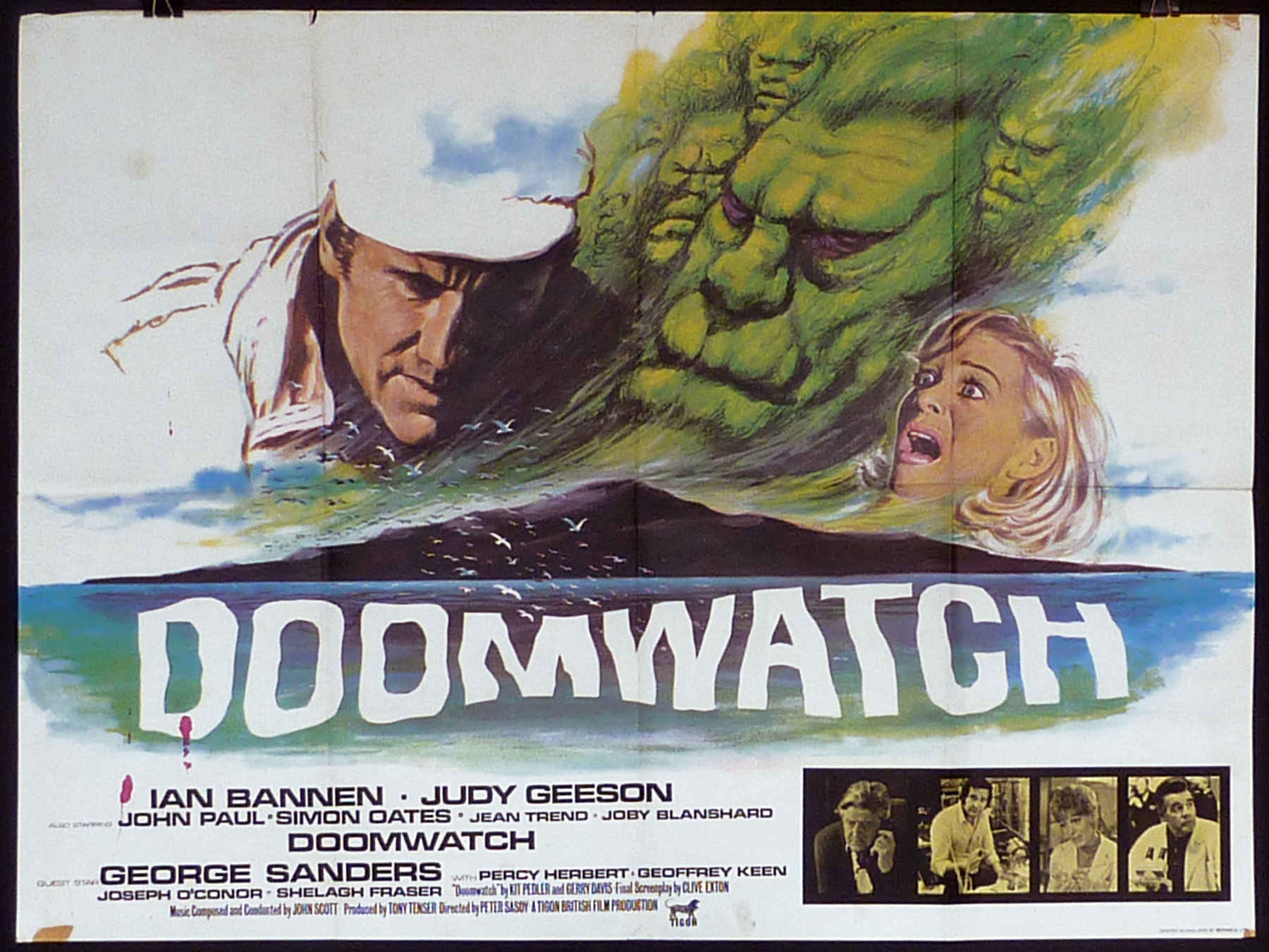 DOOMWATCH (12)
11.05pm Talking Pictures TV
Starring: Ian Bannen, Judy Geeson, George Sanders, John Paul
Sci-fi, thriller
The waters surrounding an island become contaminated by chemical dumping, and people who eat fish caught in those waters become deformed and violent. British sci-fi based on a hit TV series. Violence, language and scenes of dead animals.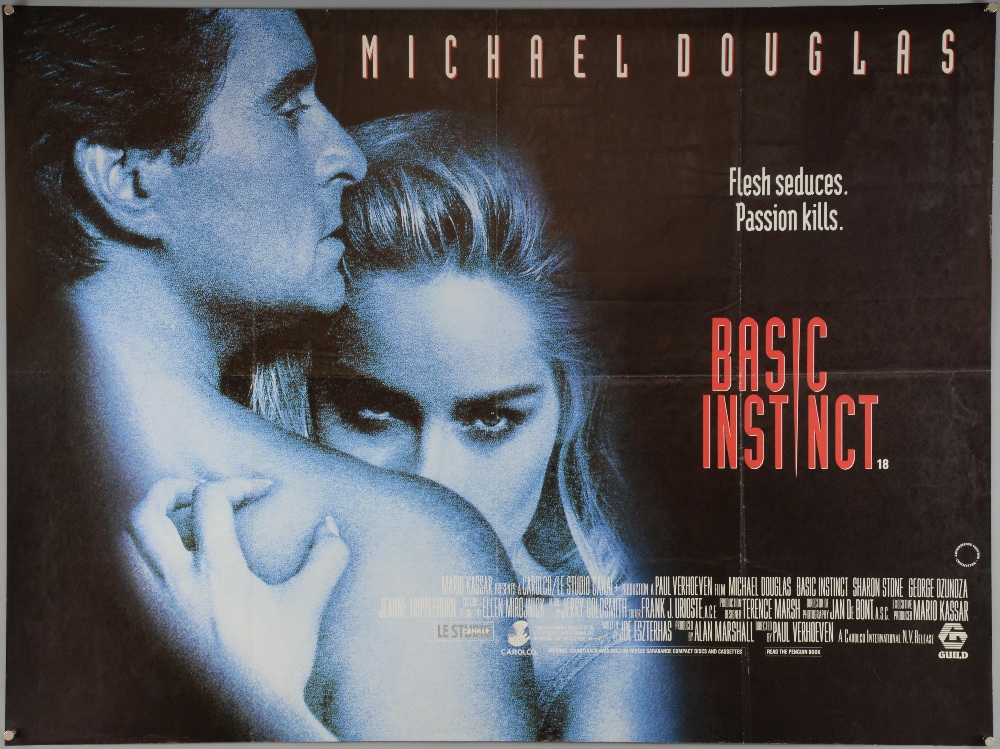 BASIC INSTINCT (18)
11.20pm 5*
Starring: Michael Douglas, Sharon Stone
Thriller
A violent police detective investigates a brutal murder that might involve a manipulative and seductive novelist. Infamous 90s thriller that made Sharon Stone a star. Strong language, sex and violence. Some scenes may be distressing.
WAR OF THE WORLDS (12)
11.35pm BBBC1
Starring: Tom Cruise, Justin Chatwin, Dakota Fanning, Tim Robbins
Sci-Fi, Adventure, Thriller
As Earth is invaded by alien tripod fighting machines, one family fights for survival in this sci-fi action film. Steven Spielberg directs this stylish version of H.G. Welles famous story. Sustained menace, threat and moderate horror.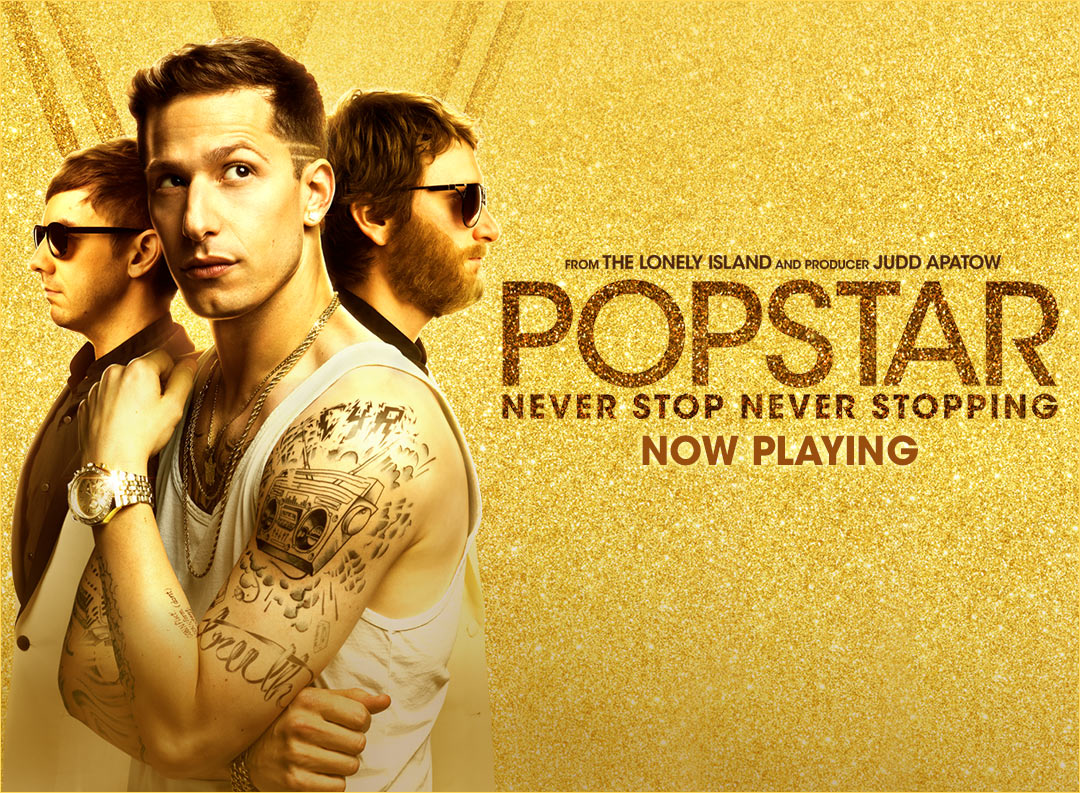 POPSTAR: NEVER STOP NEVER STOPPING (15)
12.35am Channel 4
Starring: Andy Samberg, Jorma Taccone, Akiva Schaffer, Sarah Silverman
Comedy, Music
When it becomes clear that his solo album is a failure, a former boy band member does everything in his power to maintain his celebrity status. Very funny spoof of the music industry. Strong language, nudity, sex references, drug misuse.