Director: Emerald Fennell
Starring: Carey Mulligan, Bo Burnham, Alison Brie, Laverne Cox, Clancy Brown, Jennifer Coolidge
Written by: Emerald Fennell
Running Time: 113 mins
Cert: 15
Release date: 16th April 2021
One of the joys of cinema is that you can be watching a film, following the exploits of the characters within, never really knowing where you will be taken (unless it is highly predictable). Promising Young Woman is far from predictable. A film that you think will go one way goes down a different path but still has plenty of tricks up its sleeve. At the same time, it will shock you, surprise you and, for all its tricks and treats, will leave you completely satisfied. For a first-time director, it's an impressive piece of work.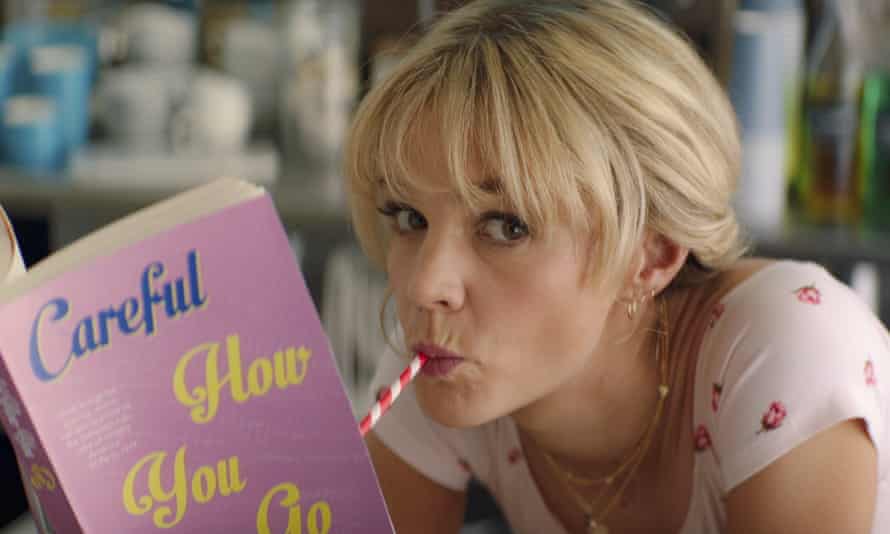 Cassie is a woman who works in a coffee shop after throwing away a promising career in medicine. She lives with her parents and has no interest in settling down and having her independence. Yet, there is a dark secret. She spends her nights in bars, pretending to be drunk and picking up men who think it's their rights to do what they please with her, only to find that she is far from incapable. Her motives involve a past that will never go away.
Emerald Fennell's film is an accomplished debut that is hard to pigeonhole. Is it a revenge thriller? A dark comedy? A metaphor of the current MeToo movement? Fennell has mixed both genre, visuals and even soundtrack to sidestep a routine movie. It is a dark film with very dark undertones, and yet she decorates the sets with bright colours of pinks and neon. The music is a delicious mix of pop and atmospheric mood music. You also get a splattering of a romcom as Cassie meets Ryan, a former student at her medical school, who captivates Cassie to the point of possible softening her.
Yet underneath all this bubble-gum lightness is a river of blood-red. Cassie's motives are provoked by a past incident that everyone seemed to have forgotten apart from her. Without giving anything away, it becomes apparent that Cassie's acts against men are not for her self satisfaction. It's a way of keeping that memory alive and punishing anyone for feel they can take advantage of women who are incapacitated and don't have the strength to say no. These scenes, in which Cassie entraps these men, who keep claiming they are nice guys, are often unsettling and uncomfortable to watch.
Where the film's skill comes into play is in the final act. What Fennell does is unconventional and unexpected, which many who have seen the movie feel is a misstep. I beg to differ. I think it's a courageous move that felt completed the story and certainly didn't feel out of character with the rest of the story. It does have its flaws. How is it that Cassie can do what she does with her drunken act without the men turning violent after their humiliation? This is a minor blip in a film that grips from the start, evokes several emotions and feelings, makes you think while at the same time managing to be utterly entertaining.
The performances are pitch-perfect. Clancy Brown and Jennifer Coolidge are ideally suited as Cassie's concerned yet confused parents, while the more minor roles are populated by familiar faces, all fitting their parts neatly. Bo Burnham scores highly as Ryan, the charming, funny man who sweeps Cassie off her feet. You can understand precisely why Cassie is willing to drop her guard, as he is kind and caring, and you feel his crushing disappointment in Cassie when he catches her in a bar.
The actual winner, apart from Fennell's script and direction, is Carey Mulligan. In a role you would never immediately think you could see her doing, she is magnificent. She is a damaged woman with an ice-cold exterior; she is reminiscent of powerful women like Linda Fiorentino in the 90s film noir, The Last Seduction, or Kathleen Turner in Body Heat. She is like a black widow, ensnaring her victims to then eat them up with her wicked tongue. With her brightly coloured fingernails, Mulligan is as multi-layered as her nails are multi-coloured. She is mesmerizing, and this is Mulligan at her finest. A performance that will stay with you for a long time.
Promising Young Woman is a modern masterpiece. A film demands attention, and once you have viewed it, you will find it hard to forget about it. Emerald Fennell is undoubtedly a name to watch, and along with its BAFTA win, it could be a contender for Oscars. Engrossing, shocking and entertaining. I cannot recommend it more highly.
5 out of 5
Promising Young Woman is now available on Sky Cinema and Now TV