Morning! And welcome to the second of the weekly look at what to watch on TV and the streaming services in the UK. After last week's very busy selection with some tasty new movies (Promising Young Woman, Sound of Metal, Palm Spring), a much more relaxed week ahead. Hopefully you'll be able to find something that will interest or excite you.
Stay safe, look after yourself and have a happy week.
STREAMERS
AMAZON PRIME
STEELERS: THE WORLD'S FIRST GAY RUGBY CLUB (15)
Starring: Simon Jones, Andrew McDowell, Nic Evans
Documentary
Told through the eyes of an Australian television reporter who moved to the UK to escape depression, we learn that sometimes you can find happiness where you least expect. We follow the journey of 3 characters in the club: the lesbian coach fighting misogyny, even in the gay world. The semi-pro player who spiralled into a depression after his coming out didn't go as planned. And the prop who discovered he was a drag queen through the club. Heart-felt and touching documentary. Very strong language
CROCODILE DUNDEE (15)
Starring: Paul Hogan, Linda Kozlowski, John Meillon, David Gulpilil
Comedy, Adventure, Romance
An American reporter goes to the Australian outback to meet an eccentric crocodile poacher and invites him to New York City. Hugely popular Australian comedy from the 80s. Drug misuse, infrequent strong language.
NETFLIX
LOVE AND MONSTERS (12)
Starring: Dylan O'Brien, Michael Rooker, Jessica Henwick, Ariana Greenblatt, Dan Ewing
Action, Adventure, Comedy
In a monster-infested world, Joel learns his girlfriend is just 85 miles away. To make the dangerous journey, Joel discovers his inner hero to be with the girl of his dreams. Charming and fun adventure movie. Sex references, language, violence.
WHITE HOUSE DOWN (12)
Starring: Channing Tatum, Jamie Foxx
Action, Drama, Thriller
While on a tour of the White House with his young daughter, a Capitol policeman springs into action to save his child and protect the president from a heavily armed group of paramilitary invaders. Silly yet fun action thriller. Frequent moderate violence & threat, & one use of strong language.
NOW TV
UNHINGED (15)
Starring: Russell Crowe, Caren Pistorius, Gabriel Bateman, Jimmi Simpson
Action, Thriller
After a confrontation with an unstable man at an intersection, a woman becomes the target of his rage. Nonsense yet entertaining action thriller in the mode of Duel and Falling Down. Strong threat, violence, language, bloody images.
DR. STRANGELOVE OR: HOW I LEARNED TO STOP WORRYING AND LOVE THE BOMB (PG)
Starring: Peter Sellers, George C. Scott, Sterling Hayden
Comedy, War
An insane general triggers a path to nuclear holocaust that a War Room full of politicians and generals frantically tries to stop. Classic black comedy from Stanley Kubrick. Mild sex references, language, violence, threat, suicide references. Black and white.
DISNEY+
SUNSHINE (15)
Starring: Cillian Murphy, Rose Byrne, Chris Evans, Cliff Curtis, Michelle Yeoh
Sci-Fi, Thriller
A team of international astronauts are sent on a dangerous mission to reignite the dying Sun with a nuclear fission bomb in 2057. Underrated Danny Boyle sci-fi thriller. Strong violence, horror and language.
THIRD MAN ON THE MOUNTAIN (U)
Starring: Michael Rennie, James MacArthur, Janet Munro, James Donald
Adventure, Drama
A boy attempts to realize his father's dream of climbing an alpine peak known as the Citadel. Forgotten Disney adventure from the 50s. Intense mountain climbing scenes.
MOVIES ON TERRESTRIAL TV
SUNDAY 18TH APRIL
BILL (PG)
3.05pm BBC1
Starring: Ben Willbond, Laurence Rickard, Jim Howick, Martha Howe-Douglas, Simon Farnaby, Mathew Baynton
Comedy
What really happened during Shakespeare's 'Lost Years'? Hopeless lute player Bill Shakespeare leaves his home to follow his dream. Hilarious comedy from the Horrible Histories team. Mild bad language, sex references, violence.
I, TONYA (15)
10pm BBC2
Starring: Margot Robbie, Sebastian Stan, Allison Janney, Mckenna Grace, Bobby Cannavale
Biopic, Comedy, Drama
Competitive ice skater Tonya Harding rises amongst the ranks at the U.S. Figure Skating Championships, but her future in the activity is thrown into doubt when her ex-husband intervenes. Terrific Oscar-winning biopic. Very strong language, scenes of domestic violence.
MONDAY 19TH APRIL
GRAN TORINO (15)
9pm ITV4
Starring: Clint Eastwood, Bee Vang, Ahney Her
Thriller, Drama
Disgruntled Korean War veteran Walt Kowalski sets out to reform his neighbour, Thao Lor, a Hmong teenager who tried to steal Kowalski's prized possession: a 1972 Gran Torino. Clint Eastwood stars and directs in this tough drama. Strong language and violence.
YOU'RE NEXT (18)
9pm Horror Channel
Starring: Sharni Vinson, Ti West
Horror, Thriller
When the Davison family comes under attack during their wedding anniversary getaway, the gang of mysterious killers soon learns that one of the victims harbours a secret talent for fighting back. One of the best horrors in recent years. Strong bloody violence, language and some sexuality/nudity.
TUESDAY 20TH APRIL
THE ABYSS (15)
9pm Film4
Starring: Ed Harris, Mary Elizabeth Mastrantonio, Michael Biehn
Sci-Fi, Action, Adventure
A civilian diving team is enlisted to search for a lost nuclear submarine and faces danger while encountering an alien aquatic species. Underrated James Cameron adventure. Language and some scenes of action.
CRIMSON TIDE (15)
9pm ITV4
Starring: Denzel Washington, Gene Hackman
Action, Drama, Thriller
On a U.S. nuclear missile sub, a young First Officer stages a mutiny to prevent his trigger happy Captain from launching his missiles before confirming his orders to do so. Gripping submarine drama with two excellent leads. Strong language, sex references and violence.
WEDNESDAY 21ST APRIL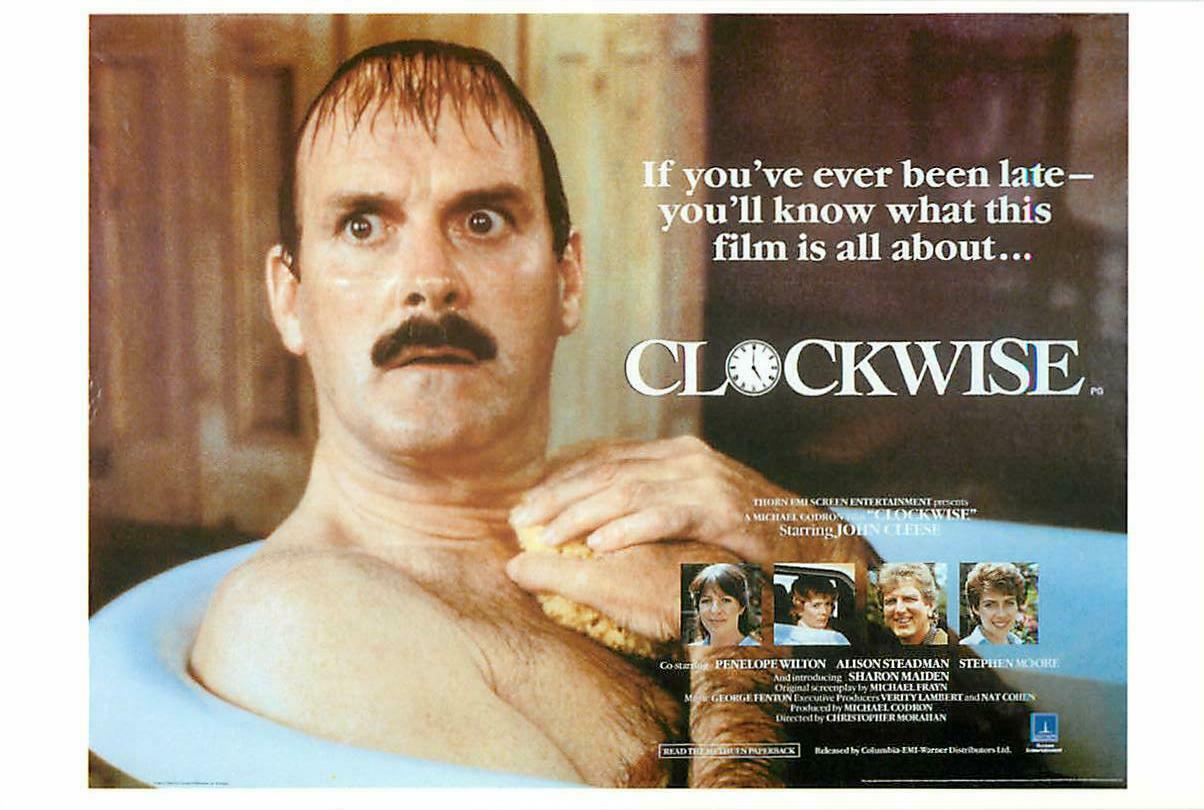 CLOCKWISE (PG)
10.30am Talking Pictures TV
Starring: John Cleese, Penelope Wilton, Alison Steadman
Comedy
An obsessively punctual comprehensive school headmaster sets out to give an important speech at the annual Headmasters' Conference. Hilarious British comedy from the 80s. Mild language and sexual references.
IN THE LINE OF FIRE (15)
9pm Sony Movies
Starring: Clint Eastwood, John Malkovich, Rene Russo
Thriller, drama
Secret Service agent Frank Horrigan couldn't save Kennedy, but he's determined not to let a clever assassin take out this president. Absolutely gripping thriller. Strong violence and language.
THURSDAY 22ND APRIL
IN THE HEAT OF THE NIGHT (12)
10.55pm Sony Movies Classic
Starring: Sidney Poitier, Rod Steiger, Warren Oates, Lee Grant
Thriller
A black police detective is asked to investigate a murder in a racially hostile southern town. Classic Oscar-winning thriller that seem just as relevant now as it did in 1968. Moderate threat, sex references, racist language.
ESCAPE FROM NEW YORK (15)
11.50pm Film4
Starring: Kurt Russell, Lee Van Cleef, Ernest Borgnine, Donald Pleasence, Isaac Hayes, Season Hubley
Sci-Fi, Action, Adventure
In 1997, when the U.S. president crashes into Manhattan, now a giant maximum security prison, a convicted bank robber is sent in to rescue him. Cult sci-fi from director John Carpenter. Strong violence, brief sexual threat, language.
FRIDAY 23RD APRIL
GET SHORTY (15)
9pm Sony Movies
Starring: John Travolta, Gene Hackman, Danny DeVito, Rene Russo
Comedy, Thriller
A mobster travels to Hollywood to collect a debt, and discovers that the movie business is much the same as his current job. Terrific satire of Hollywood with a cracking cast. Language and some violence.
PHILOMENA (12)
11.35pm BBC1
Starring: Judi Dench, Steve Coogan
Biopic, comedy, drama
A world-weary political journalist picks up the story of a woman's search for her son, who was taken away from her decades ago after she became pregnant and was forced to live in a convent. Terrific comedy-drama with a great screen double act. Infrequent strong language and moderate sex references.
SATURDAY 24TH APRIL
JULIA (PG)
6.50pm Talking Pictures TV
Starring: Jane Fonda, Vanessa Redgrave, Jason Robards, Maximilian Schell
Drama
At the behest of an old and dear friend, playwright Lillian Hellman undertakes a dangerous mission to smuggle funds into Nazi Germany. Quietly confident drama with two strong female leads. Mild language, violence and intense scenes.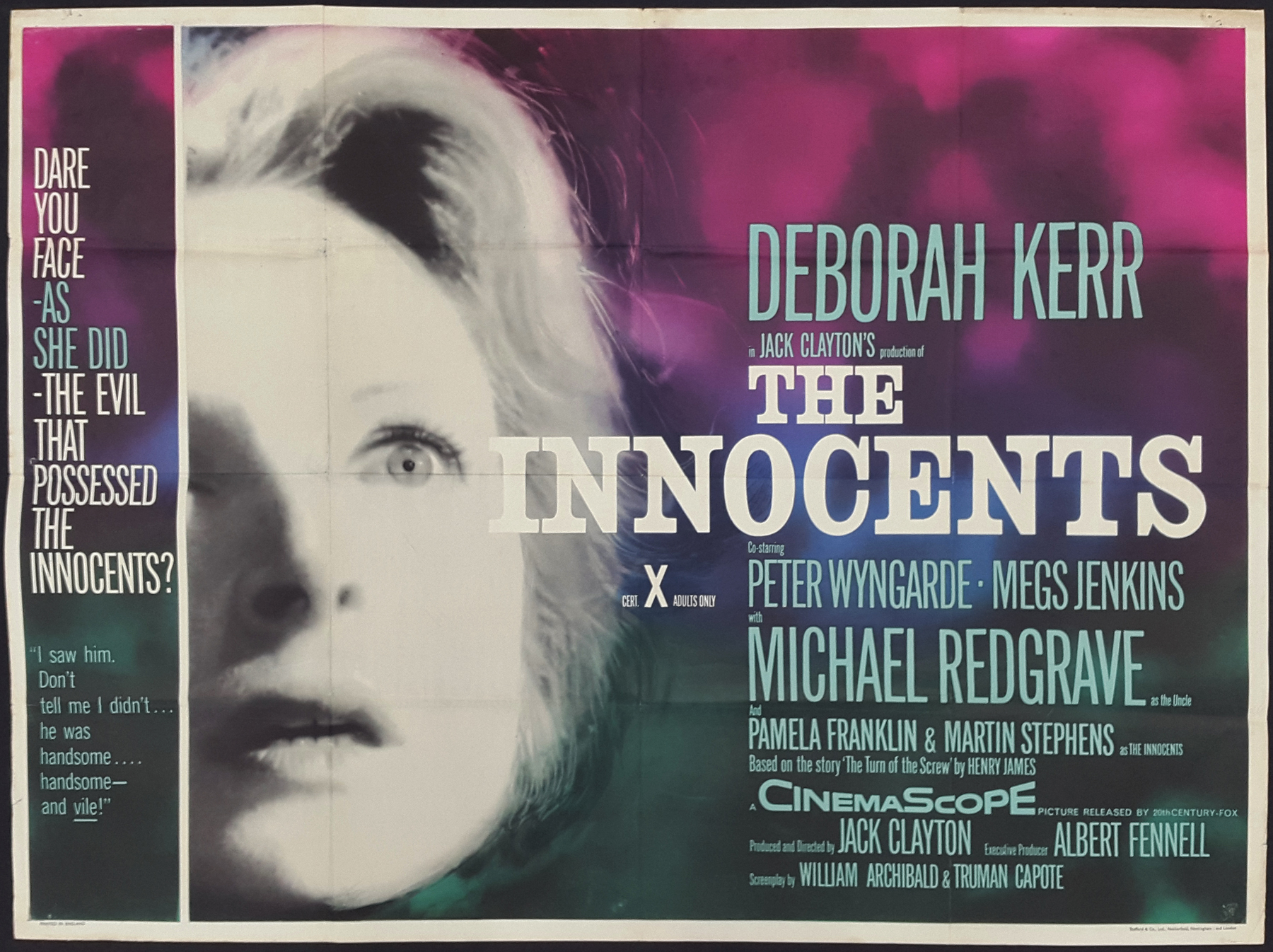 THE INNOCENTS (12)
11.15pm Talking Pictures TV
Starring: Deborah Kerr, Peter Wyngarde, Megs Jenkins, Michael Redgrave
Horror
A young governess for two children becomes convinced that the house and grounds are haunted. Creepy horror based on Henry James' The Turn of the Screw. Moderate horror. Black and white.