The big day has come! Tomorrow we see the reopening of cinemas across most of the country, although some have decided not to open until Wednesday. Which means that we can go back into the dark and watch movies where they are supposed to be shown. Although, apart from the opportunity of seeing films that have already had a life on the streaming services like Nomadland, Sound of Metal, Judas and the Black Messiah, Raya and the Last Dragon and Minari, the new releases are hardly inspiring, with the biggest movie being Pathetic Bunny 2 (or as it is known, Peter Rabbit 2).
All I can say is, please support your local cinema. Even if its a film you've already seen, go and see it on the big screen. They are probably safer to visit than a pub or restaurant.
Having said that, I will still be hear with the TV and Streaming picks for the week, as well as new reviews as the films hit the movie houses.
Stay safe, look after yourself and have a cautious week.
AMAZON PRIME
DROP DEAD GORGEOUS (15)
Starring: Kirstie Alley, Kristen Dunst, Ellen Barkin, Denise Richards
Comedy
A small-town beauty pageant turns deadly as it becomes clear that someone will go to any lengths to win. Hilarious black comedy with a cracking cast. References to sexually abusive behaviour, eating disorders, crude humour and language.
Starring: Sam Rockwell, Benedict Wong, Malcolm Stewart, Kaya Scodelario
Sci-Fi, Drama
Astronaut Sam Bell has a quintessentially personal encounter toward the end of his three-year stint on the Moon, where he, working alongside his computer, GERTY, sends back to Earth parcels of a resource that has helped diminish our planet's power problems. Intelligent sci-fi with a winning performance from Sam Rockwell. Strong language.
NETFLIX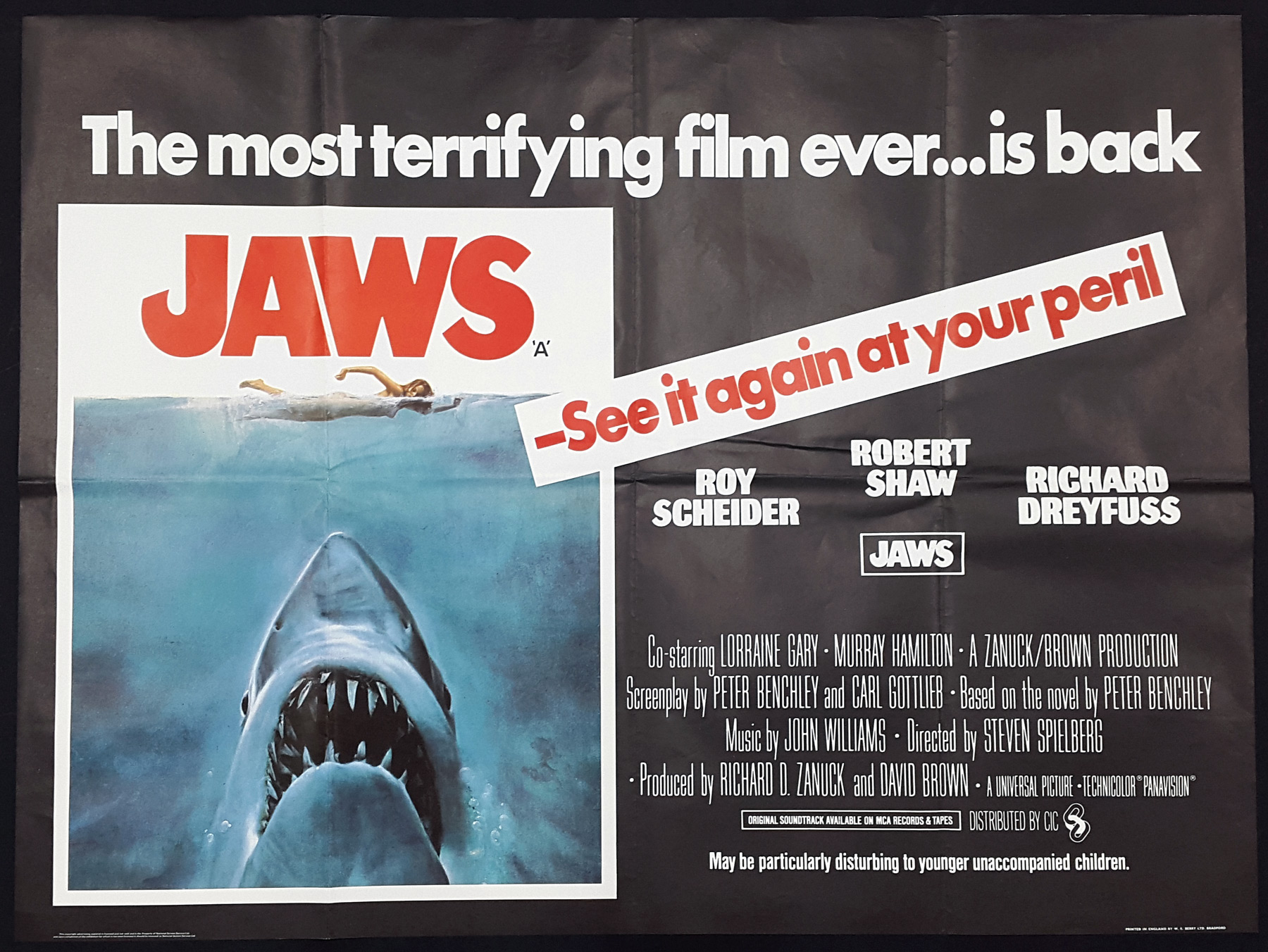 JAWS (12)
Starring: Roy Scheider, Robert Shaw, Richard Dreyfuss
Adventure, thriller, horror
When a killer shark unleashes chaos on a beach community, it's up to a local sheriff, a marine biologist, and an old seafarer to hunt the beast down. The ultimate blockbuster that still shocks and amazes. Moderate threat and occasional gory moments.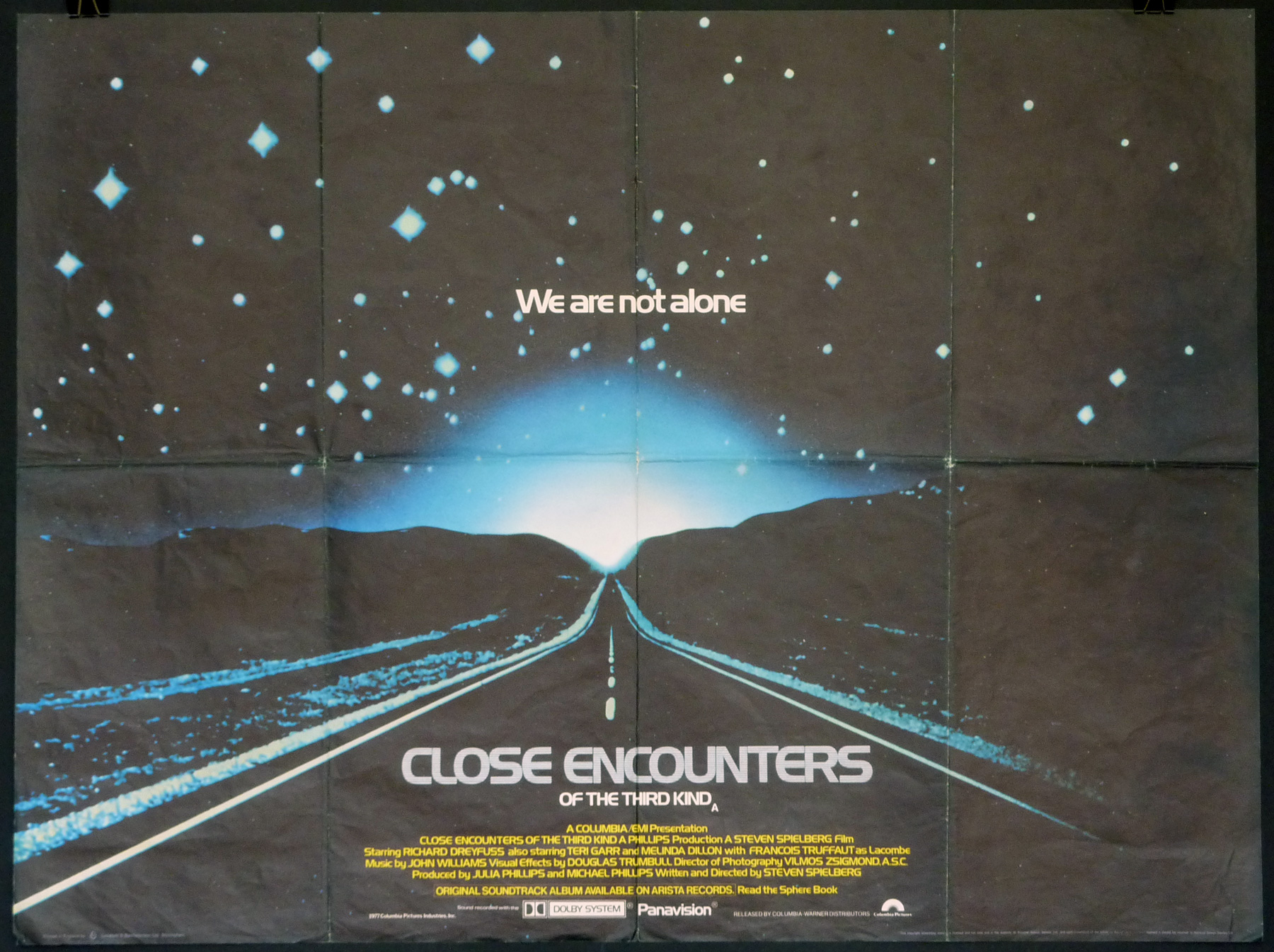 CLOSE ENCOUNTERS OF THE THIRD KIND (PG)
Starring: Richard Dreyfuss, Francois Truffaut, Teri Garr, Melinda Dillon
Sci-Fi, Drama
Roy Neary, an electric lineman, watches how his quiet and ordinary daily life turns upside down after a close encounter with a UFO. Steven Spielberg's spectacular sci-fi classic. Mild bad language, scary scenes.
NOW TV
THE AVIATOR (12)
Starring: Leonardo DiCaprio, Cate Blanchett, Kate Beckinsdale, Alec Baldwin, Alan Alda
Biopic, Drama
A biopic depicting the early years of legendary Director and aviator Howard Hughes' career from the late 1920s to the mid 1940s. Martin Scorsese's fascinating biopic with a fantastic cast. One use of strong language and a moderate scene of injury.
UNDER SIEGE (15)
Starring: Steven Seagal, Tommy Lee Jones, Gary Busey
Action, Adventure, Thriller
An ex-Navy Seal turned cook is the only person who can stop a group of terrorists when they seize control of a U.S. battleship. Die Hard on a battleship turns out to be Steven Seagal's best movie. Violence, language and nudity.
DISNEY+
AN AFFAIR TO REMEMBER (U)
Starring: Cary Grant, Deborah Kerr, Richard Denning
Drama, Romance
A couple falls in love and agrees to meet in six months at the Empire State Building – but will it happen? Heart-breaking classic romance that inspired Sleepless in Seattle.
THE SECRET LIFE OF WALTER MITTY (PG)
Starring: Ben Stiller, Kristen Wiig, Adam Scott, Sean Penn, Shirley MacLaine
Comedy, Drama
When both he and a colleague are about to lose their job, Walter takes action by embarking on an adventure more extraordinary than anything he could have ever imagined. Ben Stiller stars and directs this delightful reimagination of the classic story. Mild language and peril.
MOVIES ON TERRESTRIAL TV
SUNDAY 16TH MAY
FANTASTIC BEASTS AND WHERE TO FIND THEM (12)
7.30pm ITV1
Starring: Eddie Redmayne, Ezra Miller, Colin Farrell, Jon Voight
Fantasy, Drama
The adventures of writer Newt Scamander in New York's secret community of witches and wizards seventy years before Harry Potter reads his book in school. Entertaining J.K. Rowling's Harry Potter prequel. Moderate threat.
THE OUTLAW JOSEY WALES (18)
9pm ITV4
Starring: Clint Eastwood, Chief Dan George, Sondra Locke
Western, Adventure
Missouri farmer Josey Wales joins a Confederate guerrilla unit and winds up on the run from the Union soldiers who murdered his family. Clint Eastwood's finest western. Strong violence, sexual violence and sexual content.
MONDAY 17TH MAY
ZERO DARK THIRTY (15)
11.10pm ITV4
Starring: Jessica Chastain, Scott Adkins, Jason Clarke
Drama, thriller
A chronicle of the decade-long hunt for al-Qaeda terrorist leader Osama bin Laden after the September 2001 attacks, and his death at the hands of the Navy S.E.A.L.s Team 6 in May 2011. Gripping political drama from Kathryn Bigalow. Strong language, violence and scenes of torture.
THE FLORIDA PROJECT (15)
11.55pm Film4
Starring: Willem Dafoe, Brooklynn Prince, Valeria Cotto, Bria Vinaite
Drama
Set over one summer, the film follows precocious six-year-old Moonee as she courts mischief and adventure with her ragtag playmates and bonds with her rebellious but caring mother, all while living in the shadows of Walt Disney World. Wonderful and charming tale seen through the eyes of a child. Unmissable. Language throughout, disturbing behaviour, sexual references and some drug material.
TUESDAY 18TH MAY
AMERICAN WOMAN (15)
9pm Film4
Starring: Sienna Miller, Sky Ferreira, Aaron Paul, Amy Madigan, Christina Hendricks
Drama
A woman raises her young grandson after her daughter goes missing. Sienna Miller gives a powerful performance in this low-key American drama. Strong language, sex references.
DROWNING BY NUMBERS (15)
1.20am Film4
Starring: Juliet Stevenson, Joely Richardson, Joan Plowright, Bernard Hill
Comedy, Drama
Three generations of women all share the same problem: marriage woes, and they want to put an end to it. Another head-spinning tale from controversial director Peter Greenaway. Strong nudity, sex references.
WEDNESDAY 19TH MAY
DOUBLE INDEMNITY (PG)
6.45pm Sony Movies Classic
Starring: Fred MacMurray, Barbara Stanwyck, Edward G. Robinson
Thriller, Drama, Film Noir
An insurance representative lets himself be talked by a seductive housewife into a murder/insurance fraud scheme that arouses the suspicion of an insurance investigator. Billy Wilder's stylish and classic film noir. Mild violence, Black and white.
WAR OF THE WORLDS (12)
9pm Film4
Starring: Tom Cruise, Justin Chatwin, Dakota Fanning, Tim Robbins
Sci-Fi, Adventure, Thriller
As Earth is invaded by alien tripod fighting machines, one family fights for survival in this sci-fi action film. Steven Spielberg directs this stylish version of H.G. Welles famous story. Sustained menace, threat and moderate horror.
THURSDAY 20TH MAY
THE BLUES BROTHERS (15)
9pm ITV4
Starring: John Belushi, Dan Aykroyd
Comedy, adventure, musical
Jake Blues, just released from prison, puts together his old band to save the Catholic home where he and his brother Elwood were raised. Cult classic comedy with a cracking soundtrack. Strong language, violence and sexual references.
PARIS, TEXAS (12)
11.15pm Film4
Starring: Nastassia Kinski, Harry Dean Stanton, Dean Stockwell
Drama
Travis Henderson, an aimless drifter who has been missing for four years, wanders out of the desert and must reconnect with society, himself, his life, and his family. Wim Wenders extraordinary cult favourite. Strong language and moderate sex references.
FRIDAY 21ST MAY
THE WITCHES OF EASTWICK (18)
10.45pm BBC1
Starring: Jack Nicholson, Cher, Susan Sarandon, Michelle Pfeiffer
Comedy, Horror, Fantasy
Three single women in a picturesque village have their wishes granted, at a cost, when a mysterious and flamboyant man arrives in their lives. Over-the-top comedy-horror with a cracking cast. Strong sex references, language and infrequent scenes of horror.
A QUIET PLACE (15)
11.05pm Film4
Starring: Emily Blunt, John Krasinski
Horror
In a post-apocalyptic world, a family is forced to live in silence while hiding from monsters with ultra-sensitive hearing. Outstanding horror from John Krasinski (who also star). Incredibly tense and not for the nervous. Sustained threat.
SATURDAY 22ND MAY
PSYCHO (15)
9pm Sony Movies Classic
Starring: Anthony Perkins, Vera Miles, John Gavin, Janet Leigh
Thriller, Horror
A Phoenix secretary embezzles $40,000 from her employer's client, goes on the run, and checks into a remote motel run by a young man under the domination of his mother. Alfred Hitchock's classic horror that still shocks. Violence. Black and white.
FACE/OFF (18)
10.50pm ITV1
Starring: John Travolta, Nicolas Cage
Action, Thriller, Sci-Fi
In order to foil a terrorist plot, an FBI agent undergoes facial transplant surgery and assumes the identity of a criminal mastermind, who murdered his only son. The plan turns sour when the criminal wakes up prematurely and seeks revenge. Ludicrous but exciting action thriller. Strong violence and language.