Cinemas are now up and running again and it was such a pleasure to be back in one yesterday. It is perfectly safe and the cinema chains are doing their very best to make them safe. I do know there are those who still are not sure, so best to stay at home and watch a movie on TV. Here are this week's selection.
Stay safe, look after yourself and have a happy week.
STREAMERS
AMAZON PRIME
A HARD DAY'S NIGHT (U)
Starring: John Lennon, Paul McCartney, George Harrison, Ringo Starr, Wilfred Brambell
Comedy, Musical
Over two "typical" days in the life of The Beatles, the boys struggle to keep themselves and Paul McCartney's mischievous grandfather in check while preparing for a live television performance. Madcap comedy with the Fab Four. Black and white.
POKEMON DETECTIVE PIKACHU (PG)
Starring: Justice Smith, Ryan Reynolds (voice), Kathryn Newton, Karan Soni, Ken Watanabe
Action Adventure Comedy
In a world where people collect Pokémon to do battle, a boy comes across an intelligent talking Pikachu who seeks to be a detective. Enormously fun family adventure helped by having the voice of Ryan Reynolds. Mild fantasy threat.
NETFLIX
CAPE FEAR (18)
Starring: Robert De Niro, Nick Nolte, Jessica Lange
Crime, thriller
A convicted rapist, released from prison after serving a fourteen-year sentence, stalks the family of the lawyer who originally defended him. Superb Martin Scorsese remake of the 60s thriller. Strong violence, sexual violence and strong language.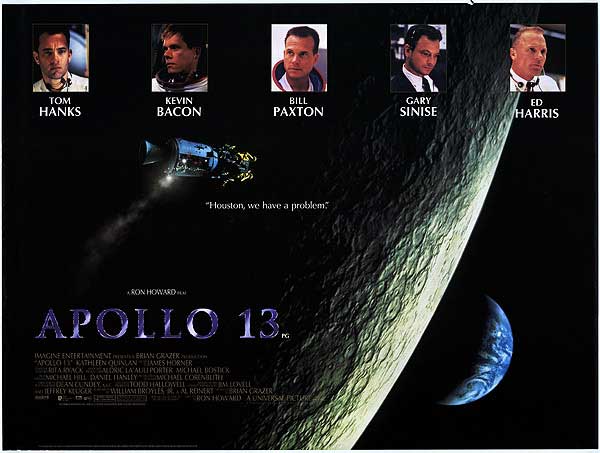 APOLLO 13 (PG)
Starring: Tom Hanks, Bill Paxton, Kevin Bacon, Gary Sinise, Ed Harris
Drama, biopic, adventure
NASA must devise a strategy to return Apollo 13 to Earth safely after the spacecraft undergoes massive internal damage putting the lives of the three astronauts on board in jeopardy. First-class dramatisation of a tense historical event. mild threat, language.
NOW TV
ONCE UPON A TIME IN THE WEST (12)
Starring: Claudia Cardinale, Henry Fonda, Jason Robards, Charles Bronson
Western
A mysterious stranger with a harmonica joins forces with a notorious desperado to protect a beautiful widow from a ruthless assassin working for the railroad. Epic spaghetti western from the director of the Dollars trilogy. Moderate sex and sexual threat, violence.
FIVE EASY PIECES (15)
Starring: Jack Nicholson, Karen Black, Susan Anspach
Drama
A dropout from upper-class America picks up work along the way on oil rigs when his life isn't spent in a squalid succession of bars, motels, and other points of interest. Classic drama with a young Jack Nicholson. Moderate sex and mild language.
DISNEY+
BORAT (15)
Starring: Sacha Baron Cohen, Pamela Anderson, Ken Davitian
Comedy
Kazakh TV talking head Borat is dispatched to the United States to report on the greatest country in the world. With a documentary crew in tow, Borat becomes more interested in locating and marrying Pamela Anderson. Outrageously funny comedy. Strong language, nudity and sex references.
RAISING ARIZONA (12)
Starring: Nicolas Cage, Holly Hunter, John Goodman
Comedy, crime
When a childless couple of an ex-con and an ex-cop decide to help themselves to one of another family's quintuplets, their lives become more complicated than they anticipated. Bizarre cult comedy from the Coen Brothers. One use of strong language and moderate violence.
MOVIES ON TERRESTRIAL TV
SUNDAY 23RD MAY
FROZEN (PG)
2.50pm BBC1
Starring: Kristen Bell, Idina Menzel, Josh Gad
Animation, fantasy, musical, family
A young princess embarks on an icy quest to find her sister, Queen Elsa, to break the spell that is keeping their Kingdom in a never-ending Winter. Terrific Disney animation with that song. Mild threat.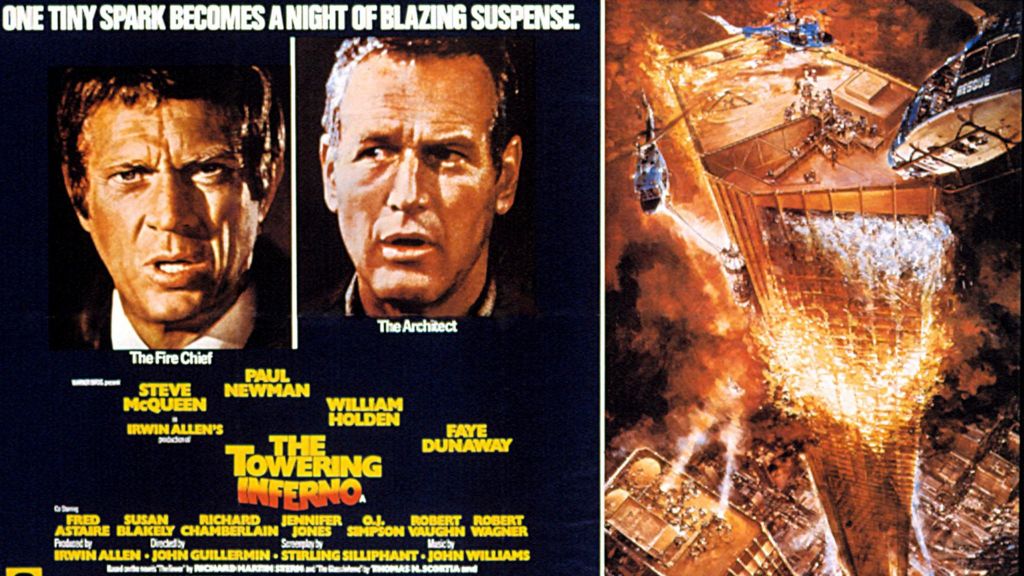 THE TOWERING INFERNO (15)
4.45pm ITV4
Starring: Steve McQueen, Paul Newman, William Holden, Faye Dunaway
Action, adventure, drama
At the opening party of a colossal, but poorly constructed, office building, a massive fire breaks out that threatens to destroy the tower and everyone in it. The granddaddy of disaster movies with an all-star cast and spectacular stunts and effects. Moderate violence and threat. May be edited for content.
MONDAY 24TH MAY
STAR TREK BEYOND (12)
9pm Film4
Starring: Chris Pine, Zachary Quinto, Zoe Saldana, Anton Yelchin, Karl Urban, Simon Pegg
Science Fiction, Drama, Adventure
The crew of the USS Enterprise explores the furthest reaches of uncharted space, where they encounter a new ruthless enemy, who puts them, and everything the Federation stands for, to the test. Overlook entry in the new reboot series. Moderate violence, threat.
HARLOW (15)
10.05pm Talking Pictures TV
Starring: Carroll Baker, Martin Balsam, Red Buttons
Biopic, Drama
A screen adaption of the blistering best-seller which examines the story of platinum blonde bombshell Jean Harlow (Carroll Baker) who rose to fame in the reckless Hollywood of the 1930s. Fascinating insight into classic Hollywood.
TUESDAY 25TH MAY
BABY DRIVER (15)
9pm Sony Movies
Starring: Ansel Elgort, Lily James, Eiza González, Jon Bernthal, Kevin Spacey, Jon Hamm, Jamie Foxx
Comedy, Action, Crime
After being coerced into working for a crime boss, a young getaway driver finds himself taking part in a heist doomed to fail. Brilliant crime movie from Edgar Wright, the director of Hot Fuzz. Strong language, violence.
DEFENCE OF THE REALM (PG)
9pm Talking Pictures TV
Starring: Gabriel Byrne, Greta Scacchi, Denholm Elliott
Thriller
After a newspaper reporter helps expose a Member of Parliament as a possible spy, he finds that there's much more to the story than that. Gripping political thriller with a top-notch British cast. Language.
WEDNESDAY 26TH MAY
9.05pm Talking Pictures TV
Starring: Robert Shaw, Bruce Dern, Martha Keller, Fritz Weaver
Adventure, Thriller, Drama
Black Sunday is the powerful story of a Black September terrorist group attempting to blow up a Goodyear blimp hovering over the Super Bowl stadium with 80,000 people and the president of the United States in attendance. Impressive thriller with added disaster movie traits. Strong violence, sensuality, and some language.
USED CARS (15)
10.50pm Sony Movies Classic
Starring: Kurt Russell, Jack Warden, Gerrit Graham
Comedy
When the owner of a struggling used car lot is killed, it's up to the lot's hot-shot salesman to save the property from falling into the hands of the owner's ruthless brother and used-car rival. Early comedy from Robert Zemeckis. Language, sex references and Nudity.
THURSDAY 27TH MAY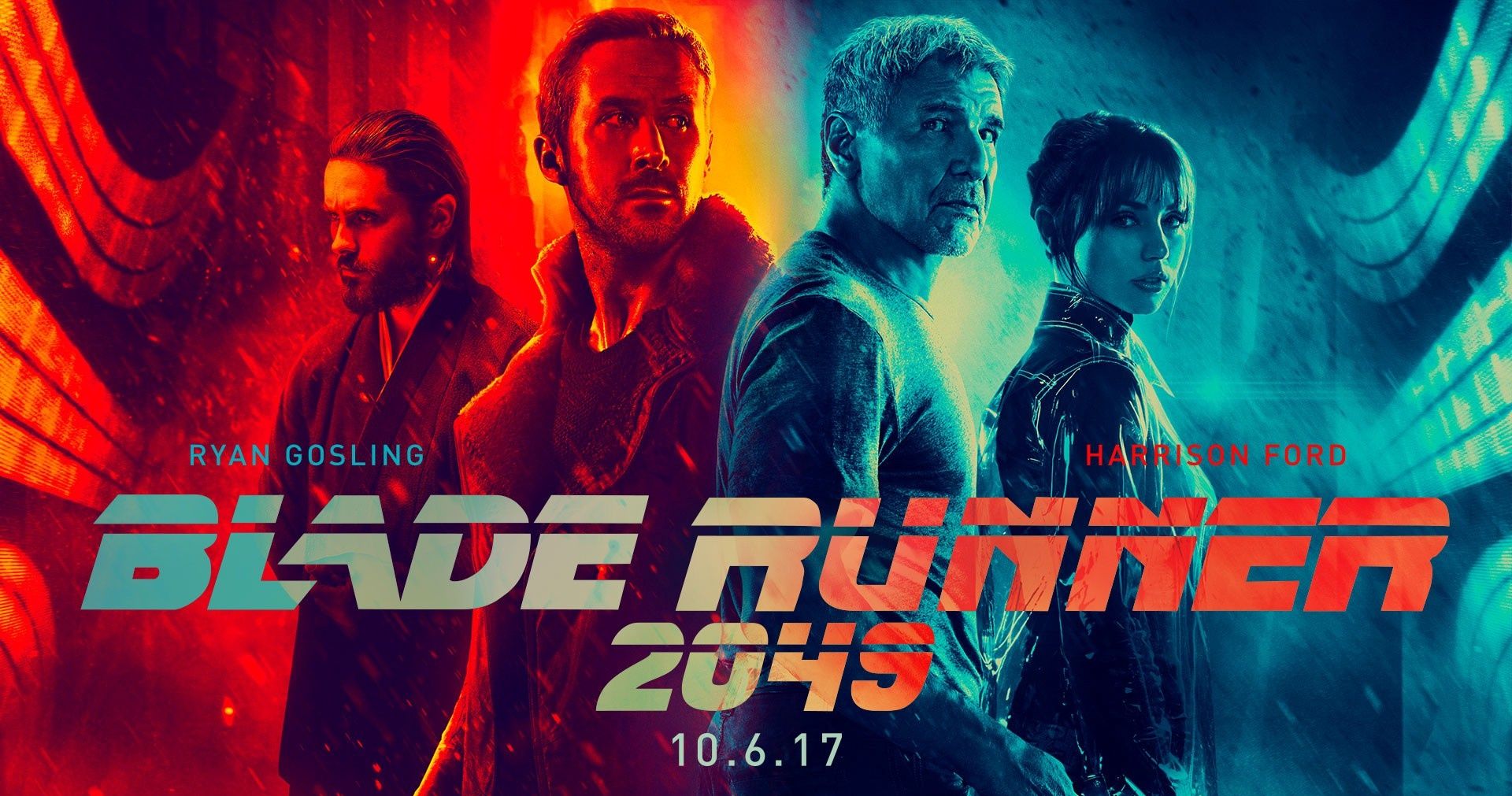 BLADE RUNNER 2049 (15)
9pm Sony Movies
Starring: Ryan Gosling, Harrison Ford
Sci-Fi, Adventure, Thriller
Young Blade Runner K's discovery of a long-buried secret leads him to track down former Blade Runner Rick Deckard, who's been missing for thirty years. Impressive sequel to the 1982 classic. Violence, strong language, sexual content
MASKED AND ANONYMOUS (12)
9pm BBC FOUR
Starring: Jeff Bridges, Bob Dylan, John Goodman, Penelope Cruz, Val Kilmer
Comedy, Drama, Musical
A singer, whose career has gone on a downward spiral, is forced to make a comeback to the performance stage for a benefit concert. Incredibly starry music movie focusing on Bob Dylan. One use of strong language and moderate violence.
FRIDAY 28TH MAY
DON'T LOOK BACK (15)
9pm BBC FOUR
Starring: Bob Dylan, Albert Grossman, Bob Neuwirth
Documentary, Music
Documentary covering Bob Dylan's 1965 tour of England, which includes appearances by Joan Baez and Donovan. Ground-breaking music documentary. Strong language. Black and white.
WITCHFINDER GENERAL (15)
9.55pm Talking Pictures TV
Starring: Vincent Price, Ian Ogilvy, Rupert Davies
Horror, Drama
A young soldier seeks to put an end to the evils caused by a vicious witch-hunter when the latter terrorizes his fiancée and kills her uncle. Cult classic horror. Strong horror violence, sex, sexual reference, nudity and a rape scene.
SATURDAY 29TH MAY
THE SILENT PARTNER (18)
9.40pm Talking Pictures TV
Starring: Elliott Gould, Christopher Plummer, Susannah York
Thriller
A timid bank teller anticipates a bank robbery and steals the money himself before the crook arrives. When the sadistic crook realizes he's been fooled, he tracks down the teller and engages him in a cat-and-mouse chase for the cash. Tough crime thriller with Christopher Plummer particularly nasty as the crook. Strong violence, language, nudity, sexual references and sexual assault.
THE BIG CHILL (15)
1am Sony Movie Classic
Starring: Tom Berenger, Glenn Close, Jeff Goldblum, William Hurt, Kevin Kline, Mary Kay Place, Meg Tilly, JoBeth Williams
Comedy, Drama
A group of seven former college friends gather for a week-end reunion at a South Carolina vacation home after the funeral of another of their college friends. Brilliantly written comedy-drama with an incredible soundtrack. Strong language, sex, nudity, sexual references, drug use and talk of a suicide.