It's finally here! England v Italy tonight (11th July) could be a huge historical event for this country. I'm guessing there won't be too many people not watching the match. However, if you are not interested in football, then I am sure you will be catered for (although it's is pretty sparse: The Best Exotic Marigold Hotel on Channel 5, The Duchess on BBC2, Charlie's Angels: Full Throttle on 5*) Elsewhere, I will try and pinpoint you to some great movies on TV and on the streaming services this week.
Stay safe, look after yourself and Come On, England!
STREAMING
AMAZON PRIME
THE PLAYER (15)
Starring: Tim Robbins, Greta Scacchi, Fred Ward, Whoppi Goldberg, Cynthia Stevenson
Comedy, Drama, Thriller
A Hollywood studio executive is being sent death threats by a writer whose script he rejected, but which one? Robert Altman's excellent Hollywood satire with an impressive cast of A-listers in cameo roles. Strong language, nudity and sensuality.
JABBERWOCKY (PG)
Starring: Michael Palin, Harry H. Corbett, John Le Mesurier, Warren Mitchell, Max Wall
Comedy, Fantasy, Adventure
A young peasant, with no interest in adventure or fortune, is mistaken as the kingdom's only hope when a horrible monster threatens the countryside. Terry Gilliam's solo directorial debut is a mix of Python surreal with exciting fantasy. Violence, brief nudity and mild language.
NETFLIX
MIDSOMMAR (18)
Starring: Florence Pugh, Jack Reynor, Will Poulter, Liv Mjones, William Jackson Harper, Julia Ragnarsson
Horror, Drama
A couple travels to Scandinavia to visit a rural hometown's fabled Swedish mid-summer festival. What begins as an idyllic retreat quickly devolves into an increasingly violent and bizarre competition at the hands of a pagan cult. Terrific horror from the director of Hereditary. Disturbing ritualistic violence and grisly images, strong sexual content, graphic nudity, drug use and language.
THE YOUNG OFFENDERS (15)
Starring: Alex Murphy, Chris Walley, Hilary Rose, Dominic MacHale, P.J. Gallagher, Shane Casey
Comedy, Adventure
Two teenage boys cycle 160km on stolen bikes pursued by police to find a missing bale of cocaine worth 7 million euro. Set around the real event of Ireland's biggest cocaine seizure in 2007 of 440 million euro. Hilarious comedy that led to a hugely successful TV series. Very strong language, strong injury detail, sex.
NOW TV
BILL AND TED'S EXCELLENT ADVENTURE (PG)
Starring: Alex Winter, Keanu Reeves, Bernie Casey, Hal Landon Jr., George Carlin
Comedy, Sci-Fi, Fantasy
Two seemingly dumb teens set off on a quest to prepare the ultimate historical presentation with the help of a time machine. The first adventure of the Wild Stallyns in this now cult favourite. Mild bad language, sex references, discriminatory behaviour.
THE SHINING (15)
Starring: Jack Nicholson, Shelley Duvall, Scatman Crothers, Danny Lloyd
Horror, Thriller
A family heads to an isolated hotel for the winter where a sinister presence influences the father into violence, while his psychic son sees horrific forebodings from both past and future. Stanley Kubrick's classic horror based on Stephen King's novel. Strong violence, language.
DISNEY+
BLACK WIDOW (12)
Starring: Scarlett Johansson, Florence Pugh, David Harbour, Rachel Weisz, Ray Winstone
Action, Adventure, Fantasy
A film about Natasha Romanoff in her quests between the films Civil War and Infinity War. Exciting spy adventure from Marvel. Moderate violence, injury detail. (Available for £19.99 from Premiere Access)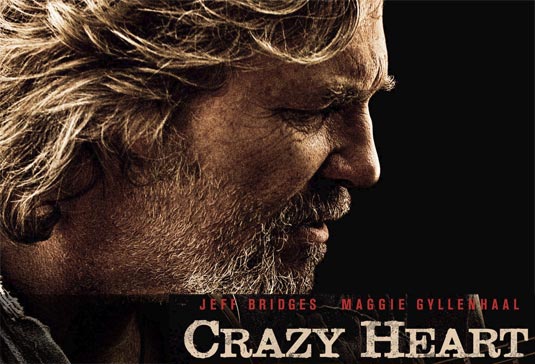 CRAZY HEART (15)
Starring: Jeff Bridges, Maggie Gyllenhaal, Colin Farrell, Robert Duvall
Drama, Romance, Music
A faded country music musician is forced to reassess his dysfunctional life during a doomed romance that also inspires him. Jeff Bridges won an Oscar in this understated drama. Strong language and brief sexuality.
MOVIES ON TERRESTRIAL TV
SUNDAY 11TH JULY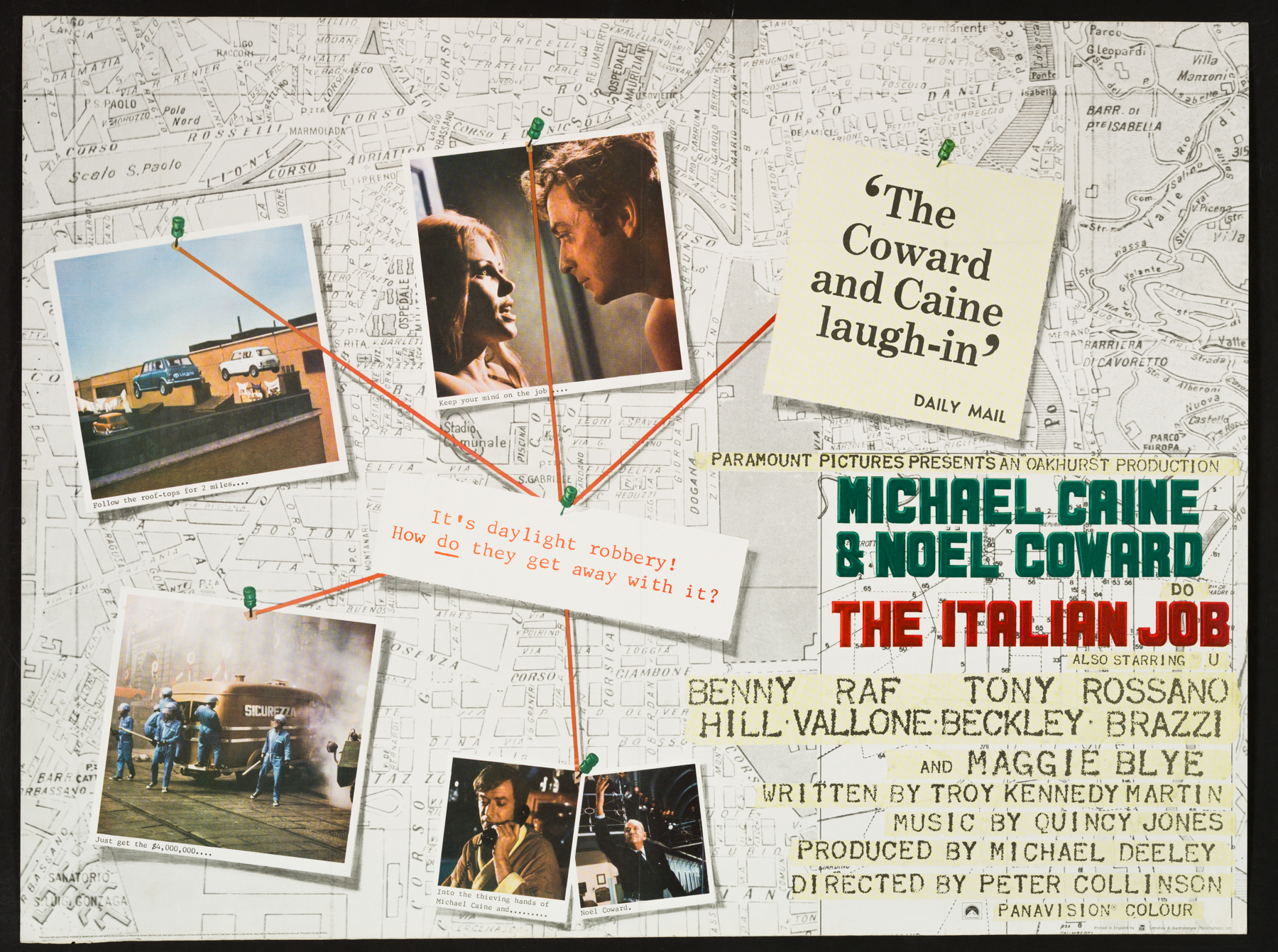 THE ITALIAN JOB (PG)
3.55pm ITV1
Starring: Michael Caine, Noel Coward, Benny Hill
Drama, Crime, Comedy
Comic caper movie about a plan to steal a gold shipment from the streets of Turin by creating a traffic jam. Classic with that famous car scene through Italy in Minis. Mild violence, language, sex references.
STARDUST (PG)
6.30pm ITV2
Starring: Claire Danes, Charlie Cox, Sienna Miller, Ricky Gervais, Jason Flemyng, Rupert Everett, Peter O'Toole, Michelle Pfeiffer, Robert De Niro
Fantasy, adventure, comedy
In a countryside town bordering on a magical land, a young man makes a promise to his beloved that he'll retrieve a fallen star by venturing into the magical realm. Wonderful fantasy with Robert DeNiro as you have never seen him before. Moderate fantasy violence and scary moments.
MONDAY 12TH JULY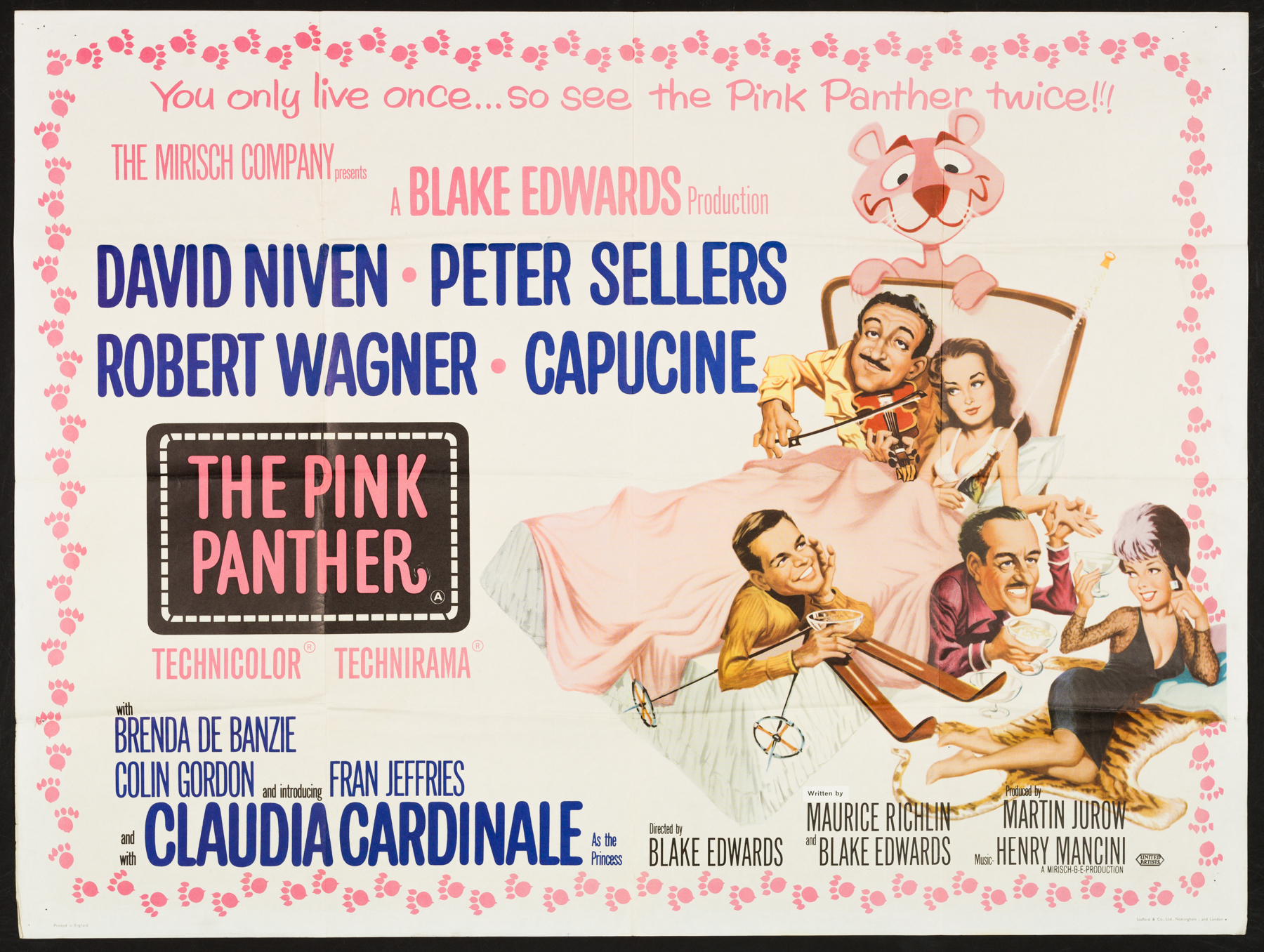 THE PINK PANTHER (PG)
4.40pm Film4
Starring: David Niven, Peter Sellers, Robert Wagner, Capucine, Claudia Cardinale
Comedy, Romance
The bumbling Inspector Clouseau travels to Rome to catch a notorious jewel thief known as "The Phantom" before he conducts his most daring heist yet: a princess' priceless diamond with one slight imperfection, known as "The Pink Panther". The first outing for Peter Sellers' iconic comic creation. Mild comic sex references and mild slapstick.
8 MILE (15)
11.10pm ITV4
Starring: Eminem, Kim Basinger, Brittany Murphy, Mekhi Phifer
Drama, Music
A young rapper, struggling with every aspect of his life, wants to make it big but his friends and foes make this odyssey of rap harder than it may seem. Powerful drama with a debut performance from Eminem. Strong language, moderate sex and violence.
TUESDAY 13TH JULY
GRAVITY (12)
8.35pm BBC1
Starring: Sandra Bullock, George Clooney
Sci-fi, drama
Two astronauts work together to survive after an accident leaves them stranded in space. Magnificent sci-fi drama that won 7 Oscars. Sustained moderate threat, disturbing images and strong language.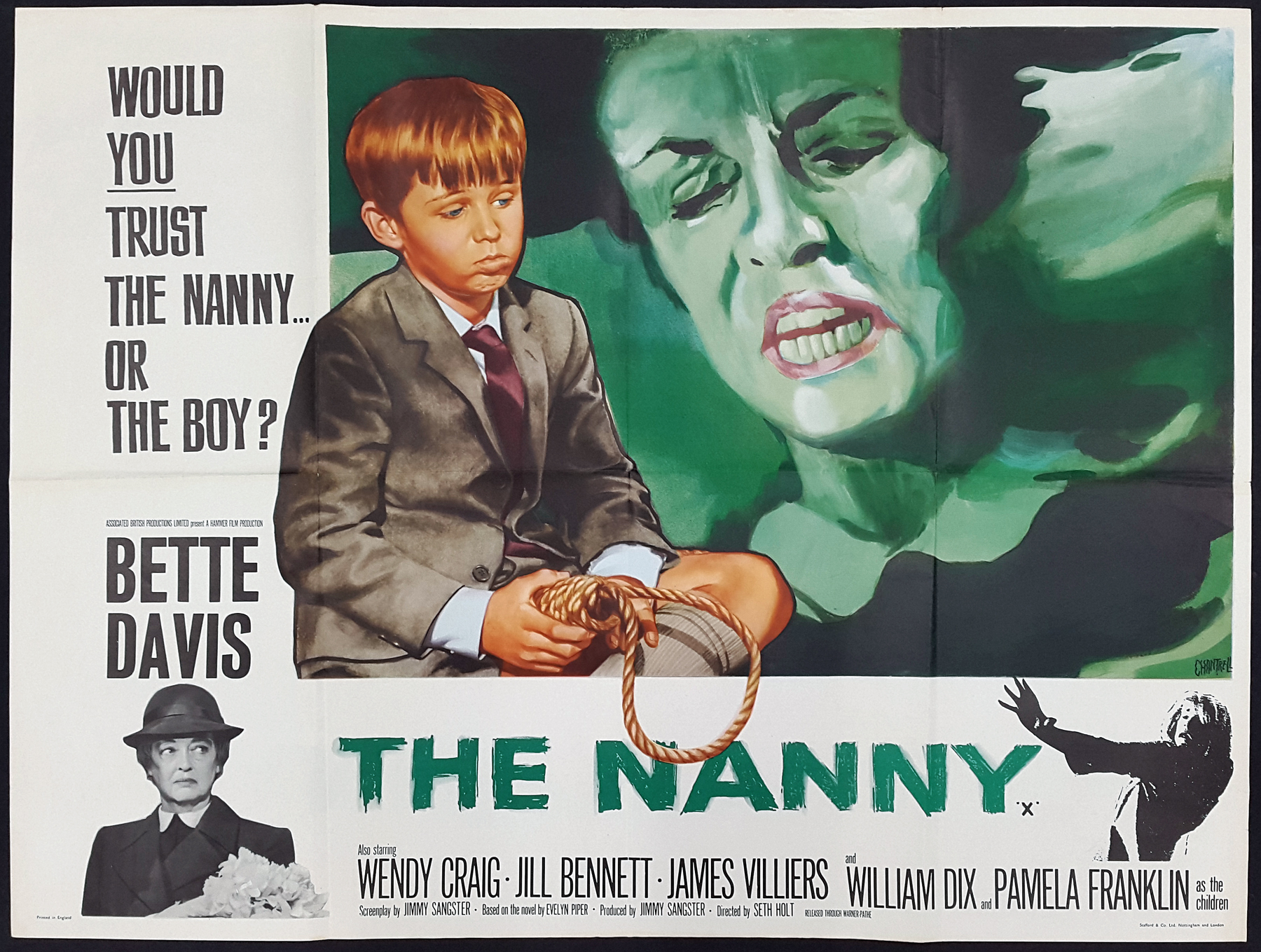 THE NANNY (15)
9pm Talking Pictures TV
Starring: Bette Davis, Wendy Craig, Jill Bennett, James Villiers, William Dix, Pamela Franklin
Thriller
There's just something not quite right when Bette Davis stars as an English nanny. And is her 10-year-old charge an emotionally disturbed murderer or just an insolent brat? Disturbing thriller from Hammer Studios. Moderate horror and threat to children. Black and white.
WEDNESDAY 14TH JULY
THE HATE U GIVE (12)
9pm Film4
Starring: Amandla Stenberg, Anthony Mackie, Regina Hall, Russell Hornsby
Drama
Starr witnesses the fatal shooting of her childhood best friend Khalil at the hands of a police officer. Now, facing pressure from all sides of the community, Starr must find her voice and stand up for what's right. Powerful and relevant drama. Moderate violence, drug and sex references, infrequent strong language.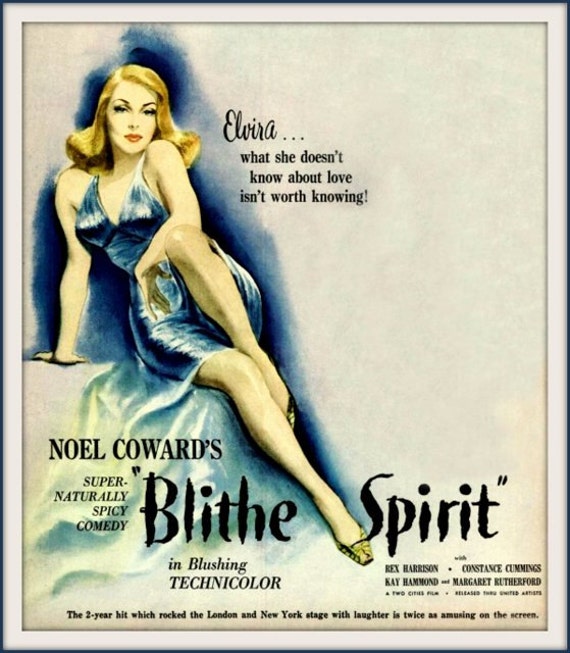 BLITHE SPIRIT (U)
9.05pm Talking Pictures TV
Starring: Rex Harrison, Kay Hammond, Constance Cummings, Margaret Rutherford
Comedy, Romance
A man and his second wife are haunted by the ghost of his first wife. Classic David Lean film version of Noel Coward's comedy.
THURSDAY 15TH JULY
MISSION: IMPOSSIBLE – FALLOUT (12)
9pm Film4
Starring: Tom Cruise, Henry Cavill, Rebecca Ferguson, Simon Pegg, Michelle Monaghan, Angela Bassett
Action, Adventure, Thriller
Ethan Hunt and his IMF team, along with some familiar allies, race against time after a mission gone wrong. The best of the series so far and one of the best action movies around. Moderate violence, injury detail, infrequent strong language.
WILDE (15)
10.55pm BBC Four
Starring: Stephen Fry, Jude Law, Vanessa Redgrave, Jennifer Ehle
Drama, Biopic
The turmoil in poet/playwright Oscar Wilde's life after he discovers his homosexuality. Terrific biopic with a great performance from Stephen Fry. Strong sexuality and language.
FRIDAY 16TH JULY
YOUNG WINSTON (PG)
6.10pm Great Movies Classic
Starring: Simon Ward, Robert Shaw, Anne Bancroft, Jack Hawkins, Ian Holm, Anthony Hopkins
Biopic, Drama, War
Complex family relationships, as well as a combat experience, form the personality of the future world-known politician. Well-made biopic from Richard Attenborough. Mild violence and sex references.
A SIMPLE FAVOUR (15)
10.35pm BBC1
Starring: Anna Kendrick, Blake Lively, Henry Golding
Comedy, crime, thriller
Stephanie is a single mother with a parenting vlog who befriends Emily, a secretive upper-class woman who has a child at the same elementary school. When Emily goes missing, Stephanie takes it upon herself to investigate. Bonkers yet entertaining black comedy from the director of Bridesmaids. Strong language, sex references, drug misuse, violence.
SATURDAY 17TH JULY
DUNKIRK (12)
9pm BBC1
Starring: Fionn Whitehead, Tom Glynn-Carney, Jack Lowden, Harry Styles, Tom Hardy, Kenneth Branagh
War, Thriller, Drama
Christopher Nolan's impressive wartime drama about the Allied evacuation from Northern France in 1940. Sustained threat, intense sequences, moderate violence, strong language.
YOUNG GUNS (18)
11pm BBC1
Starring: Kiefer Sutherland, Emilio Estevez, Charlie Sheen, Lou Diamond Phillips, Casey Siemaszko, Dermot Mulroney
Western, Action
A group of young gunmen, led by Billy the Kid, become deputies to avenge the murder of the rancher who became their benefactor. But when Billy takes their authority too far, they become the hunted. 80s western with the Brat Pack. crude and sexual humour, language, violence and brief nudity.