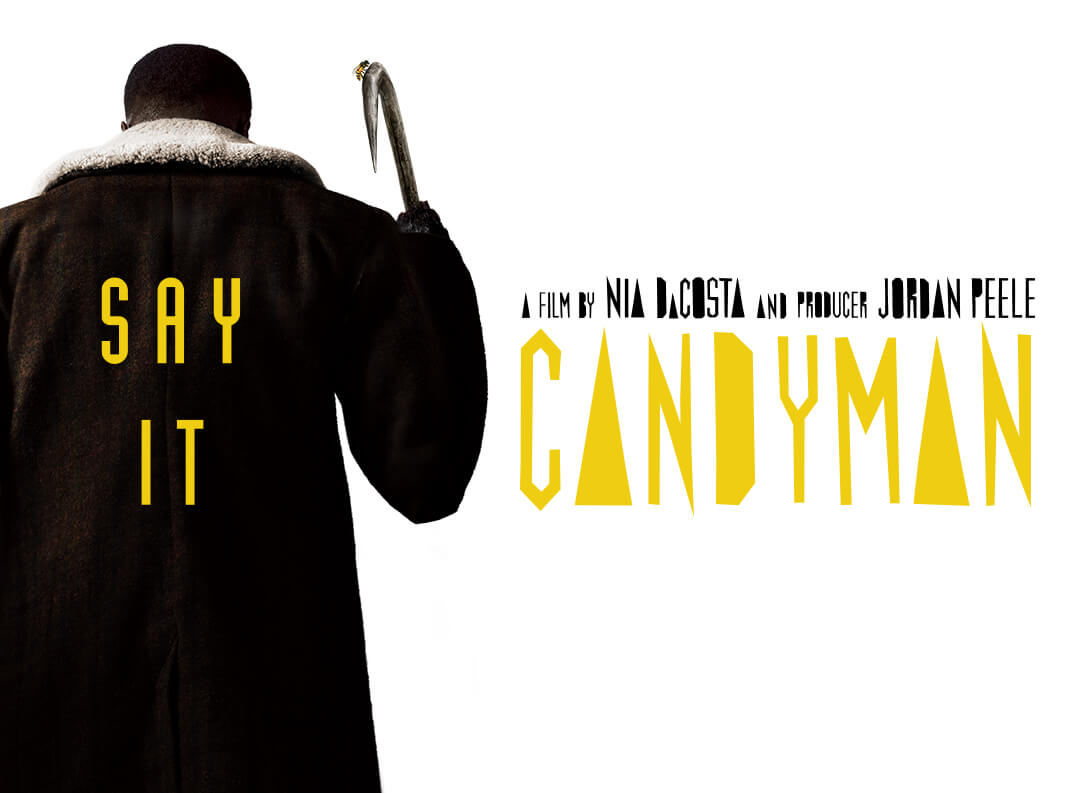 Director: Nia DaCosta
Starring: Yahya Abdul-Mateen II, Teyonah Parris, Nathan Stewart-Jarrett, Colman Domingo, Vanessa Williams
Written by: Jordan Peele, Nia DaCosta, Win Rosenfeld, (based on the film 'Candyman') Bernard Rose and (short story 'The Forbidden') Clive Barker
Running Time: 15
Cert: 15
Release date: 27th August 2021
Legend has it that he will come if you look into a mirror and say his name five times. That is how we can conjure up the Candyman, a bee-covered, hook-hand killer who appears in the reflections and leave carnage around him. He first appeared back in 1992 in Bernard Rose's terrifying horror, followed by two forgettable sequels. Almost 30 years later, he is back, in a film sequel to the original (sort of). Produced and co-written by horror supreme Jordan Peele and directed by the hugely talented Nia DaCosta, this is more than just a reboot or reimagination of a cult classic. It's a film that is far more than just blood, guts and gore.
Anthony McCoy is an artist struggling to find inspiration for an exhibition. Living in the newly regenerated area of Chicago, he starts to hear stories of events in the past, when the high-rise apartments were slums, of a man who would appear when you say his name five times in a mirror. Taking this as an urban legend, Anthony soon becomes obsessed with the killer. His work is becoming dark and violent; his personality changes for the worse, and someone kills people connected to him.
Nia DaCosta could have easily played out a straightforward horror. Instead, she has created a slice of contemporary cinema, letting audiences use their senses from the soundscape to the visual treats. Starting with the logos in reverse and the sound of bees buzzing around the cinema, you know this is not going to be just another slasher horror. Every inch of this film has been designed to incredible effect, whether it be the unsettling sweeping shots of the high-rises or the shadow puppets used to allow audiences unfamiliar with Bernard Rose's original catch up.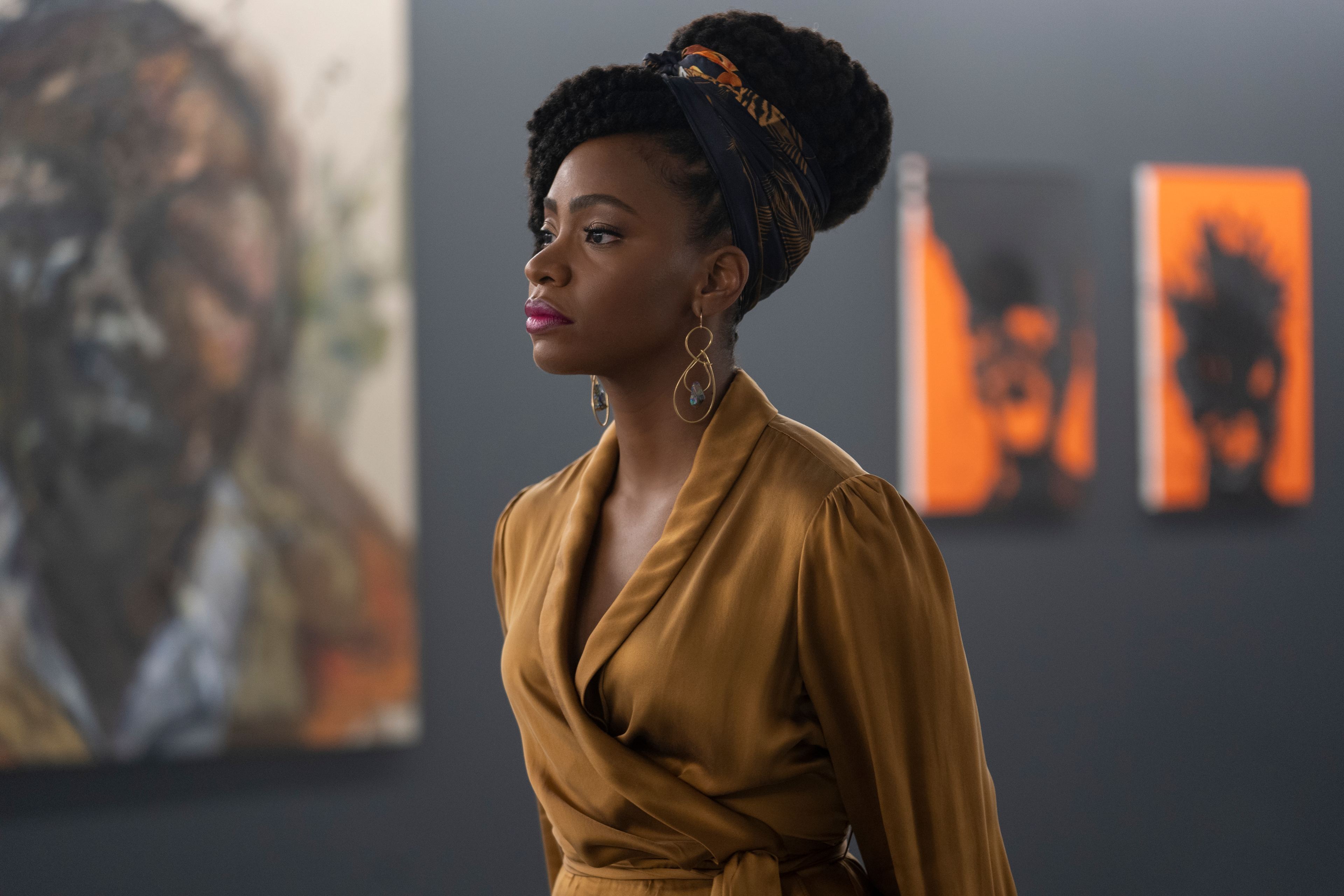 DaCosta and her co-writers use the previous film to continue the story, with Anthony discovering about Helen Lyle, the woman who was the Candyman's first "victim". At the same time, they have created a very modern film, brimming with social commentary, sometimes gently slipped into conversation, other times sledgehammered into the movie for massive effect. While the horror of the Candyman's actions are graphic and sometimes not for the faint-hearted, the film speaks volumes about Black Lives Matter and the state of modern America. When the film reaches its final act, you immediately understand that this is far more than your regular shocks and thrills horror. Right through the credits, in another of the shadow puppet scenes, the treatment of African-Americans are highlighted in history.
At the same time, DaCosta has produced a very effective horror film with plenty of creepy moments and blood-splattered moments to please fans of the genre. She has also been very clever with her camera work. Look away from the screen, and you will probably miss the moments of the deadly figure slipping away into a doorway. She allows the actors to create fully-rounded characters until the blood-fest begins, focusing on Anthony and his girlfriend, Brianna, an art dealer. The latter tries to encourage his work but finding his behaviour increasingly challenging to live with. There are moments when the film becomes a little too contrived, particularly when a group of teenage girls call upon the title character. Yet there's plenty of dark humour and creepiness to keep the attention.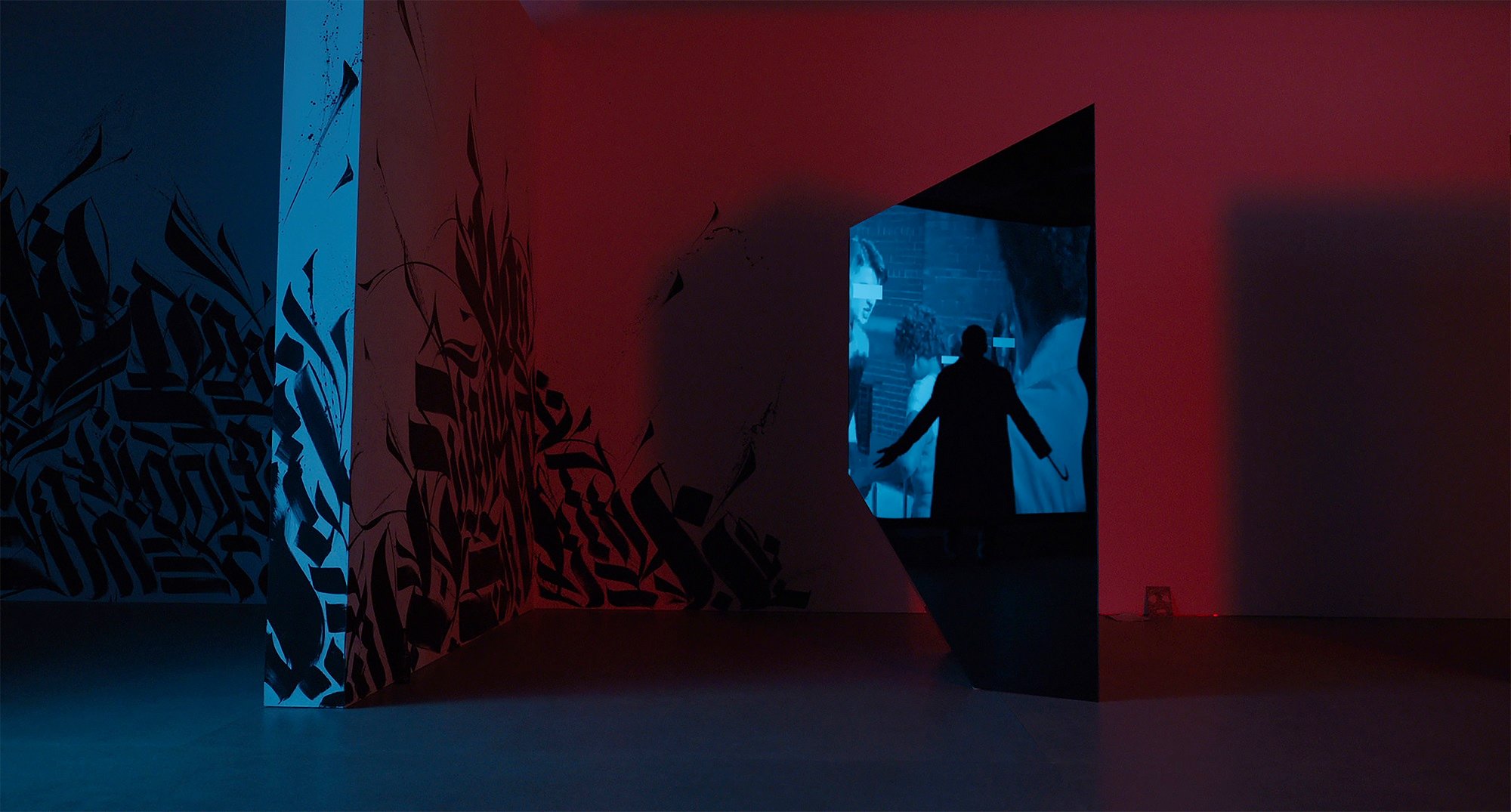 The performances are pitch-perfect. Yahya Abdul-Mateen II, who was terrific as Bobby Seale in The Trail of the Chicago 7, is equally impressive as Anthony. A man who starts as an artist longing to achieve greatness slowly deteriorates into madness never heads down the route of obviousness. It's a controlled and often emotional performance as he knows he cannot control things. Teyonah Parris is also exceptional as his troubled partner, Brianna, watches her love slowly losing his mind. Look out too for the return of an old favourite (no plot spoilers here).
Candyman is a stylish, impressive entry in the franchise that would play perfectly well with the original. It is scary, occasionally cringing and always thought-provoking. It has its flaws and maybe could have been more subtle with its social commentary, but while Jordan Peele has become a master of the genre, Nia DaCosta is undoubtedly a director to watch. Her next big movie is the Captain Marvel sequel, The Marvels. If it's as good as this, it's going to be amazing. Don't fret if you haven't seen the original, everything will be explained. If you want a scary night out, this does the job extremely well.
4 out of 5