The Paralympics are in full swing and I am in awe at these super humans. They do take your mind off the horrendous events in Afghanistan. If you need that escape, then look no further than these movies for your entertainment this week.
Stay safe, look after yourself and have a great week.
STREAMING
AMAZON PRIME
DARK BLUE (15)
Starring: Kurt Russell, Ving Rhames, Lolita Davidovich, Brendan Gleeson, Scott Speedman,
Drama, Thriller
A robbery homicide investigation triggers a series of events that will cause a corrupt LAPD officer to question his tactics. Underrated thriller with a strong cast. Strong language and moderate sex and violence.
THE CHANGELING (15)
Starring: George C. Scott, Melvyn Douglas, Jean Marsh, Barry Morse, Trish Van Devere
Horror
After the death of his wife and daughter in a car crash, a music professor staying at an old mansion is dragged into a decades-old mystery by an inexplicable presence in the mansion's attic. Creepy 70s horror. Infrequent strong violence.
NETFLIX
ENDURING LOVE (15)
Starring: Daniel Craig, Samantha Morton, Rhys Ifans, Bill Nighy, Corin Redgrave, Amanda Root
Drama, Romance
Two strangers become connected by a tragedy, yet one dangerously feels that the connection goes much deeper than the other is willing to admit. Terrific drama about obsession. Strong language, violence and psychological menace.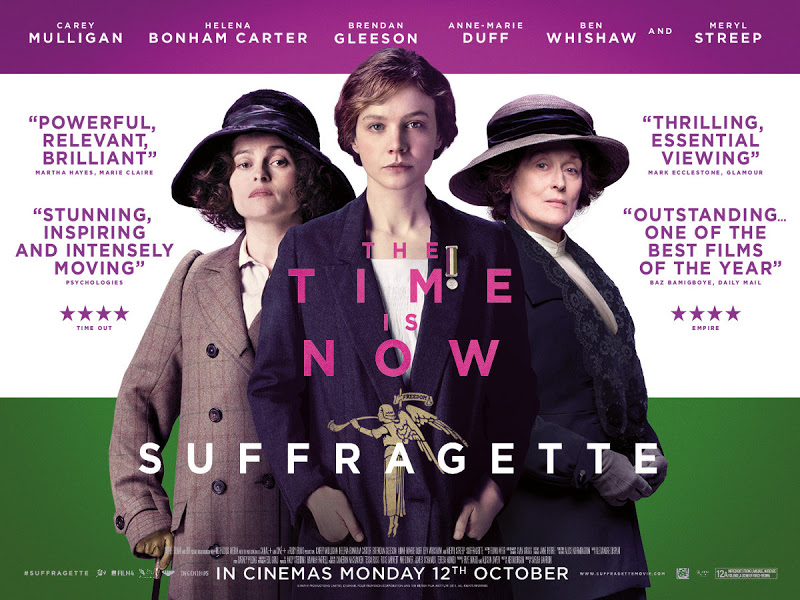 SUFFRAGETTE (12)
Starring: Carey Mulligan, Helena Bonham-Carter, Meryl Streep, Brendan Gleeson, Anne-Marie Duff, Ben Whishaw
Drama
In 1912 London, a young working mother is galvanized into radical political activism supporting the right for women to vote, and is willing to meet violence with violence to achieve this end. Fascinating British drama. Infrequent strong language, moderate violence, a scene of force-feeding.
NOW TV
WONDER WOMAN 1984 (12)
Starring: Gal Gadot, Chris Pine, Kristen Wiig, Robin Wright, Pedro Pascal, Connie Nielsen
Action, Adventure, Fantasy
Diana must contend with a work colleague and businessman, whose desire for extreme wealth sends the world down a path of destruction, after an ancient artefact that grants wishes goes missing. Entertaining yet messy sequel. Moderate threat, violence, scene of domestic abuse.
BREAKFAST AT TIFFANY'S (PG)
Starring: Audrey Hepburn, George Peppard, Patricia Neal, Buddy Ebsen, Martin Balsam, Mickey Rooney
Comedy, Drama, Romance
A young New York socialite becomes interested in a young man who has moved into her apartment building, but her past threatens to get in the way. Classic iconic romantic comedy. Infrequent mild sex and drug references.
DISNEY+
CRUELLA (PG)
Starring: Emma Stone, Emma Thompson, Joel Fry, Paul Walter Hauser, Mark Strong
Comedy, Drama
An orphaned young woman seeks a career in London as a fashion designer. A stylish and enjoyable prequel to 101 Dalmatians. Mild threat and horror.
WALL STREET (15)
Starring: Michael Douglas, Charlie Sheen, Daryl Hannah, Martin Sheen, Hal Holbrook, Terence Stamp
Drama
A young and impatient stockbroker is willing to do anything to get to the top, including trading on illegal inside information taken through a ruthless and greedy corporate raider who takes the youth under his wing. Oliver Stone's 80s drama with an Oscar-winning Michael Douglas as Gordon Grekko.
MOVIES ON TERRESTRIAL TV
SUNDAY 29TH AUGUST
WITNESS FOR THE PROSECUTION (U)
4.05pm BBC2
Starring: Tryone Power, Marlene Dietrich, Charles Laughton, Elsa Lanchester
Drama, Thriller
A veteran British barrister must defend his client in a murder trial that has surprise after surprise. Cracking Agatha Christie adaptation from Billy Wilder. Very mild violence and sex references. Black and white.
RAGING BULL (18)
11.20pm Film4
Starring: Robert De Niro, Cathy Moriarty, Joe Pesci, Nicholas Colasanto, Frank Vincent
Biopic, Drama, Sports
The life of boxer Jake LaMotta, whose violence and temper that led him to the top in the ring destroyed his life outside of it. Martin Scorsese's outstanding biopic with an Oscar win for Robert DeNiro. Strong boxing violence, very strong language, sex references, domestic abuse. Black and white.
MONDAY 30TH AUGUST
TO CATCH A THIEF (PG)
3.40pm BBC2
Starring: Cary Grant, Grace Kelly, Jessie Royce Landis, John Williams, Charles Vanet
Romance, Thriller
A retired jewel thief sets out to prove his innocence after being suspected of returning to his former occupation. Light-weight crime thriller from Alfred Hitchcock. Mild violence, threat and sex references.
INDIANA JONES AND THE LAST CRUSADE (12)
9pm Film4
Starring: Harrison Ford, Sean Connery, Alison Doody, Denholm Elliott, John Rhys-Davies
Action, Adventure
In 1938, after his father Professor Henry Jones, Sr. goes missing while pursuing the Holy Grail, Professor Henry "Indiana" Jones, Jr. finds himself up against Adolf Hitler's Nazis again to stop them from obtaining its powers. The best of the Indiana Jones sequels. Moderate violence, horror, threat.
TUESDAY 31ST AUGUST
STAR TREK IV: THE VOYAGE HOME (PG)
4.55pm Film4
Starring: William Shatner, Leonard Nimoy, DeForest Kelley, James Doohan, Walter Koenig, George Takei, Nichelle Nichols
Action, Adventure, Comedy
To save Earth from an alien probe, Admiral James T. Kirk and his fugitive crew go back in time to San Francisco in 1986 to retrieve the only beings who can communicate with it: humpback whales. Light-hearted entry in the Star Trek franchise. Mild language.
THE BROOD (18)
12.45am Horror Channel
Starring: Oliver Reed, Samantha Eggar, Art Hindle, Henry Beckman
Horror, Sci-Fi
A man tries to uncover an unconventional psychologist's therapy techniques on his institutionalized wife, amidst a series of brutal murders. Grisly horror from David Cronenberg. Strong gory horror violence, language and nudity.
WEDNESDAY 1ST SEPTEMBER
ROBIN AND MARIAN (PG)
11am Film4
Starring: Sean Connery, Audrey Hepburn, Robert Shaw, Nicol Williamson, Denholm Elliott, Ronnie Barker
Adventure, Drama, Romance
Robin Hood, aging none too gracefully, returns exhausted from the Crusades to woo and win Maid Marian one last time. Delightful retelling of the legendary story by Richard Lester. Mild injury detail, violence, suicide references, language.
GLORIA BELL (15)
11.15pm BBC2
Starring: Julianne Moore, John Turturro, Alanna Ubach, Michael Cera, Jeanne Tripplehorn
Comedy, Drama, Music
A free-spirited woman in her 50s seeks out love at L.A. dance clubs. Underrated drama with the superb Julianne Moore. Strong sex, language, drug misuse.
THURSDAY 2ND SEPTEMBER
AMERICAN MADE (15)
9pm Film4
Starring: Tom Cruise, Domhnall Gleeson, Jesse Plemons, Sarah Wright, Jayma Mays
Action, Biopic, Comedy
The story of Barry Seal, an American pilot who became a drug-runner for the CIA in the 1980s in a clandestine operation that would be exposed as the Iran-Contra Affair. Entertaining drug-running drama. Very strong language and violence.
THE GAUNTLET (18)
10.40pm ITV4
Starring: Clint Eastwood, Sondra Locke, Pat Hingle, William Prince
Action, Thriller
A hard but mediocre cop is assigned to escort a prostitute into custody from Las Vegas to Phoenix, so that she can testify in a mob trial. But a lot of people are literally betting that they won't make it into town alive. Hugely entertaining Clint Eastwood cop thriller. Strong language and violence and a scene of attempted rape.
FRIDAY 3RD SEPTEMBER
WAR FOR THE PLANET OF THE APES (12)
9pm Film4
Andy Serkis, Terry Notary, Steve Zahn, Judy Greer, Woody Harrelson, Ty Olsson
Action, Adventure, Sci-Fi
After the apes suffer unimaginable losses, Caesar wrestles with his darker instincts and begins his own mythic quest to avenge his kind. Terrific conclusion to the Apes trilogy. Moderate violence, injury detail.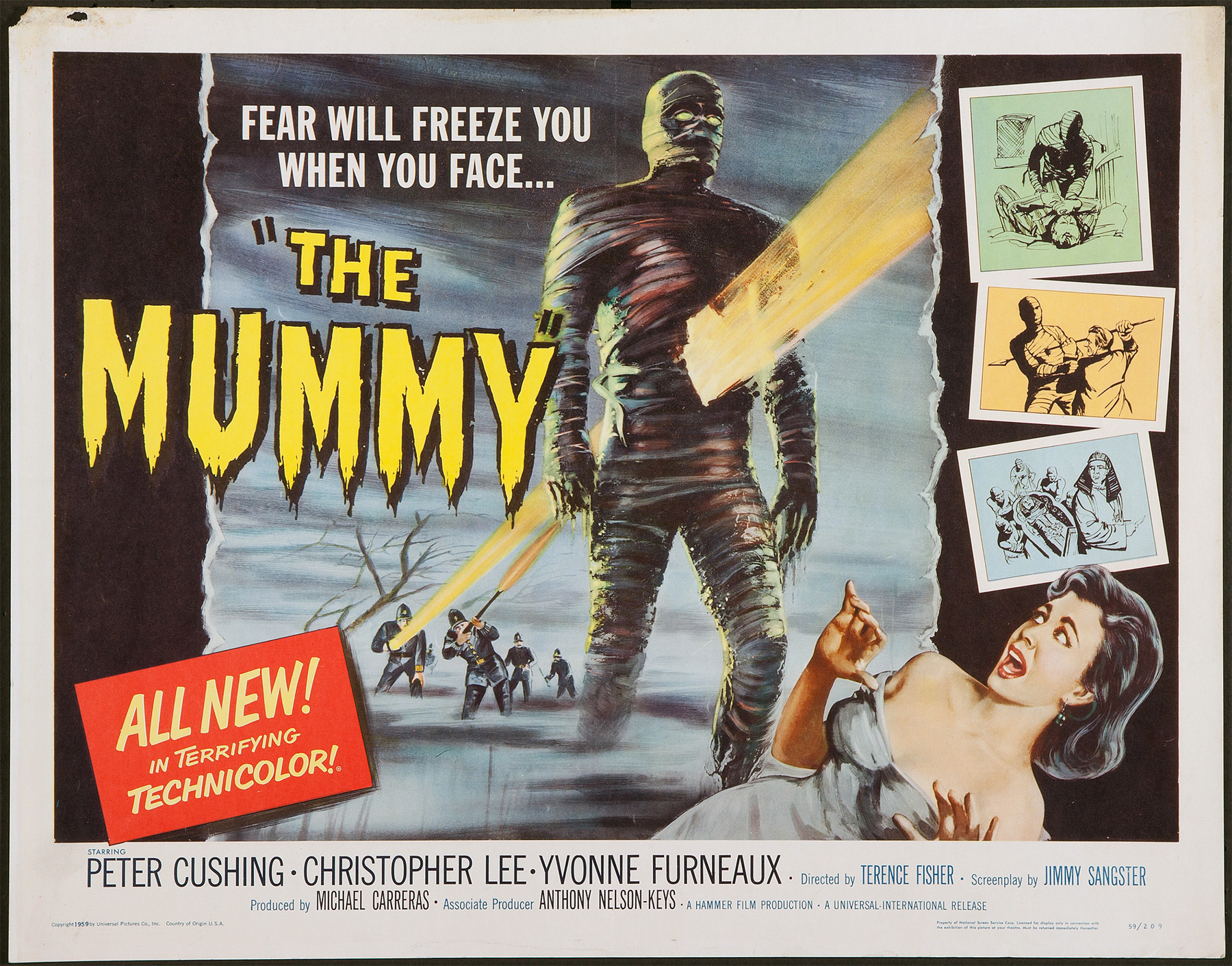 THE MUMMY (PG)
9.10pm Talking Pictures TV
Starring: Peter Cushing, Christopher Lee, Yvonne Furneaux
Adventure, Horror
In 1895, British archaeologists find and open the tomb of Egyptian Princess Ananka with nefarious consequences. Classic from the early years of Hammer. Mild horror and violence.
SATURDAY 4TH SEPTEMBER
THE RAILWAY CHILDREN (U)
2pm BBC2
Starring: Dinah Sheridan, Jenny Agutter, Bernard Cribbings, William Mervyn, Sally Thomsett
Drama
After the enforced absence of their father, three children move with their mother to Yorkshire, where during their adventures they attempt to discover the reason for his disappearance. Classic family drama. Scenes of characters in danger.
DR. WHO AND THE DALEKS (U)
7.40pm Talking Pictures TV
Starring: Peter Cushing, Roy Castle, Jennie Linden, Roberta Tovey
Adventure, Sci-Fi
An eccentric inventor and his companions travel in his TARDIS to the Planet Skaro and battle the evil menace of the Daleks. First big screen outing for the TV Time Lord. Mild fantasy violence and threat.