The Paralympics are over! The schools are back! The nights are drawing in! What is there to look forward to? Christmas, I guess. That's a long way off yet. In the meantime, have some movies to watch at home.
Stay safe, look after yourself and have a great week.
STREAMING
AMAZON PRIME
UNFORGIVEN (15)
Starring: Clint Eastwood, Gene Hackman, Morgan Freeman, Richard Harris
Drama, Western
Retired Old West gunslinger William Munny reluctantly takes on one last job, with the help of his old partner Ned Logan and a young man, The "Schofield Kid." Oscar-winning western. Language, and violence, and for a scene of sexuality.
THE LINCOLN LAWYER (15)
Starring: Matthew McConaughey, Marisa Tomei, Josh Lucas, Ryan Phillippe, John Leguizamo, William H. Macy
Drama, Thriller
A lawyer defending a wealthy man begins to believe his client is guilty of more than just one crime. Underrated court room drama with a charismatic lead. Brief scene of strong sexual violence, sexual violence theme and language.
NETFLIX
THE IRON GIANT (PG)
Starring: Jennifer Aniston, James Gammon, Vin Diesel, John Mahoney, Harry Connick Jr
Animation, Action, Adventure
A young boy befriends a giant robot from outer space that a paranoid government agent wants to destroy. Wonderful animation from the director of The Incredibles. Animal killing, language, threat.
THE GUNS OF NAVARONE (15)
Starring: Gregory Peck, David Niven, Anthony Quinn, Stanley Baker, Anthony Quayle, James Darren, Irene Papas
Action, Adventure, Drama, War
A team of allied saboteurs are assigned an impossible mission: infiltrate an impregnable Nazi-held island and destroy the two enormous long-range field guns that prevent the rescue of 2,000 trapped British soldiers. Violence.
NOW TV
LET HIM GO (15)
Starring: Diane Lane, Kevin Costner, Kayli Carter, Ryan Bruce, Leslie Manville
Drama, Thriller
A retired sheriff and his wife, grieving over the death of their son, set out to find their only grandson. Neo-western with strong leads. Strong violence, injury detail, threat, domestic abuse.
LETHAL WEAPON (15)
Starring: Mel Gibson, Danny Glover, Gary Busey, Mitchell Ryan, Tom Atkins, Darlene Love
Action, Thriller
Two newly paired cops who are complete opposites must put aside their differences in order to catch a gang of drug smugglers. Action-packed 80s cop thriller that led to a successful franchise. Strong language, violence, drug use and sexualised nudity.
DISNEY+
THE MARTIAN (12)
Starring: Matt Damon, Kristen Wiig, Jessica Chastain, Michael Pena, Jeff Daniels, Chiwetel Ejiofor, Sean Bean, Kate Mara, Donald Glover, Sebastian Stan
Adventure, Drama, Sci-Fi
An astronaut becomes stranded on Mars after his team assume him dead, and must rely on his ingenuity to find a way to signal to Earth that he is alive. Ridley Scott's wonderful sci-fi adventure. Infrequent strong language, injury detail.
THAT THING YOU DO! (PG)
Starring: Tom Hanks, Tom Everett Scott, Liv Tyler, Johnathon Schaech, Steve Zahn, Charlize Theron
Comedy, Drama, Music
A local Pennsylvania band scores a one-hit wonder in 1964 and rides the star-making machinery as long as they can, with lots of help from their manager. Tom Hanks directs this warm-hearted slice of nostalgia. Mild bad language.
MOVIES ON TERRESTRIAL TV
SUNDAY 5TH SEPTEMBER
FLASH GORDON (12A)
5.45pm ITV4
Starring: Sam J. Jones, Max Von Sydow, Timothy Dalton, Topol, Melody Anderson, Brian Blessed
Action, Adventure, Sci-Fi
A football player and his friends travel to the planet Mongo and find themselves fighting the tyranny of Ming the Merciless to save Earth. Campy cult classic with a soundtrack by Queen. Moderate violence, language, sex references, discriminatory stereotypes.
EDUCATING RITA (15)
11.05pm BBC1
Starring: Michael Caine, Julie Walters, Michael Williams, Maureen Lipman
Comedy, Drama
An alcoholic professor has been hired by a working-class girl for higher education. Delightful comedy drama based on Willy Russell's award-wining play. Language, sex references and suicide themes.
MONDAY 6TH SEPTEMBER
IT FOLLOWS (15)
9pm Horror Channel
Starring: Maika Monroe, Keir Gilchrist, Daniel Zovatto, Jake Weary, Heather Fairbanks, Linda Boston, Ruby Harris
Horror, Thriller
A young woman is followed by an unknown supernatural force after a sexual encounter. Original and creepy horror movie. Strong threat, sexualised nudity, violence, gory images, strong language.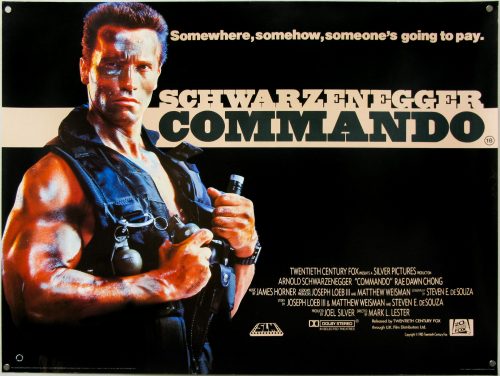 COMMANDO (18)
9pm Film4
Starring: Arnold Schwarzenegger, Dan Hedaya, Rae Dawn Chong, David Patrick Kelly, Vernon Welles, Alyssa Milano
Action, Adventure, Thriller
A retired Special Forces colonel tries to save his daughter, who was abducted by his former subordinate. Action-packed 80s Arnie movie. Strong violence and strong language.
TUESDAY 7TH SEPTEMBER
THE WOLF OF WALL STREET (18)
10pm ITV4
Starring: Leonardo DiCaprio, Jonah Hill, Margot Robbie, Matthew McConaughey, Kyle Chandler, Rob Reiner, Jon Favreau, Jon Bernthal, Jean Dujardin
Biopic, Drama
Based on the true story of Jordan Belfort, from his rise to a wealthy stock-broker living the high life to his fall involving crime, corruption and the federal government. Martin Scorsese's slick biopic. Very strong language, strong sex, hard drug use.
SHOUT AT THE DEVIL (15)
10.35pm Talking Pictures TV
Starring: Lee Marvin, Roger Moore, Barbara Parkins, Ian Holm, Rene Kolldehoff
Action, Adventure, Comedy, War
During World War I, a British aristocrat, an American entrepreneur, and the latter's attractive young daughter, set out to destroy a German battlecruiser, which is awaiting repairs in an inlet just off Zanzibar. Fun adventure with two solid leads. Strong bloody injury and violence.
WEDNESDAY 8TH SEPTEMBER
THE FISHER KING (15)
9pm Great Movies Classic
Starring: Robin Williams, Jeff Bridges, Amanda Plummer, Mercedes Ruehl, Michael Jeter
Comedy, Drama, Fantasy
A former radio DJ, suicidally despondent because of a terrible mistake he made, finds redemption in helping a deranged homeless man who was an unwitting victim of that mistake. Terry Gilliam's wonderful fantasy. Language, violence, suicide themes.
I AM NOT A WITCH (12A)
11.15pm Film4
Starring: Maggie Mulubwa, Gloria Huwiler, Chileshe Kalimamukwento, Dyna Mufuni, Travers Merrill, Ritah Mubanga
Comedy, Drama
In a remote Zambian community a girl is denounced as a witch and sent on a trajectory of exploitation, as a tethered member of a witches' camp, a witch for hire and a tourist exhibit. Wonderful African drama. Moderate threat, bloody images. Subtitled.
THURSDAY 9TH SEPTEMBER
MONSTERS AND MEN (15)
9pm Film4
Starring: John David Washington, Kelvin Harrison Jr., Anthony Ramos, Chante Adams, Rob Morgan
Drama, Thriller
The aftermath of a police killing of a black man, told through the eyes of the bystander who filmed the act, an African-American police officer and a high-school baseball phenom inspired to take a stand. Powerful and relevant drama. Strong language and themes of racism.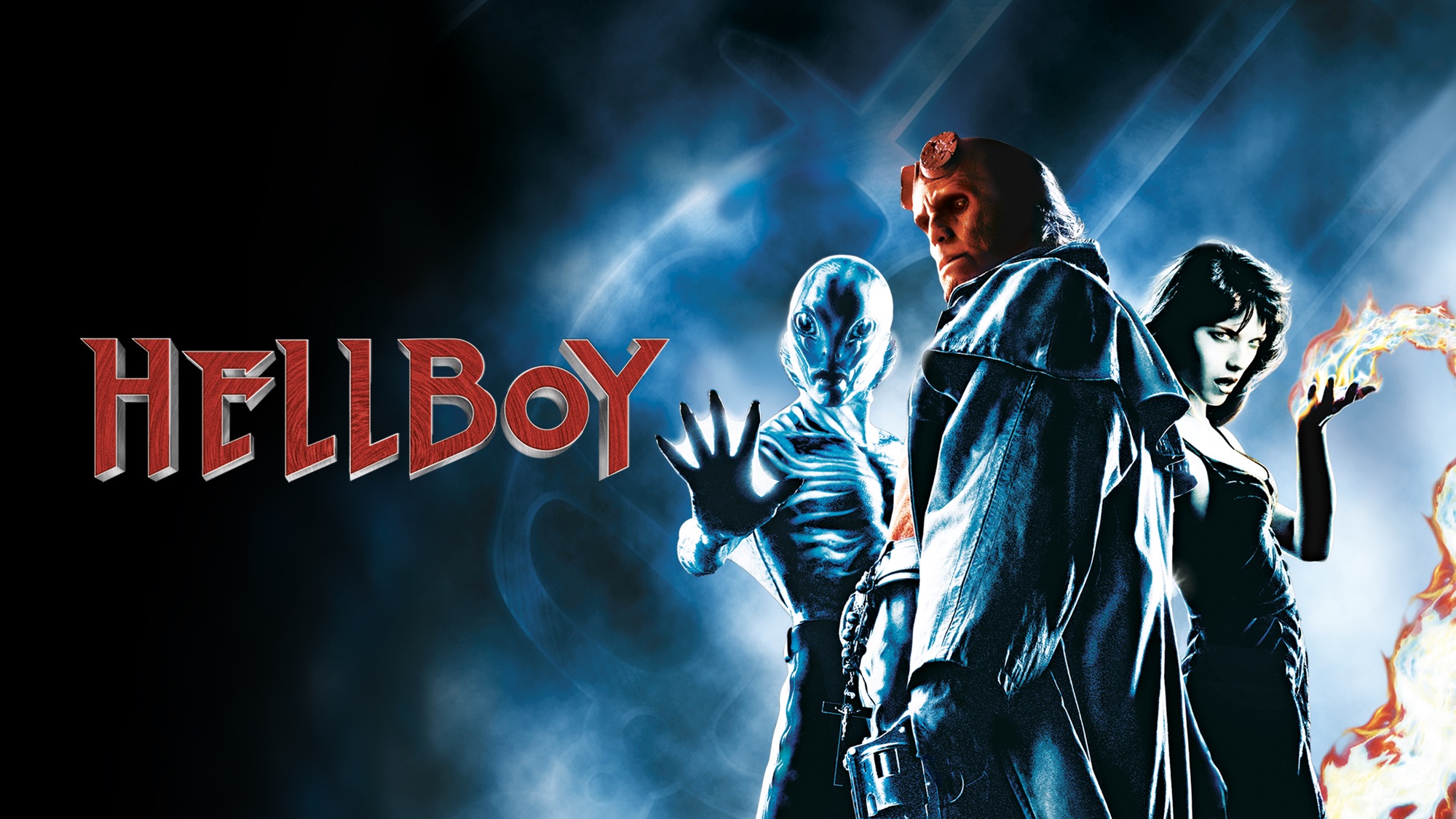 HELLBOY (12)
9pm ITV4
Starring: Ron Perlman, John Hurt, Selma Blair, Doug Jones, Rupert Evans, David Hyde Pierce, Jeffrey Tambor
Action, Fantasy, Horror
A demon, raised from infancy after being conjured by and rescued from the Nazis, grows up to become a defender against the forces of darkness. Excellent fantasy adventure from Guillermo Del Toro. Moderate fantasy violence, language and horror.
FRIDAY 10TH SEPTEMBER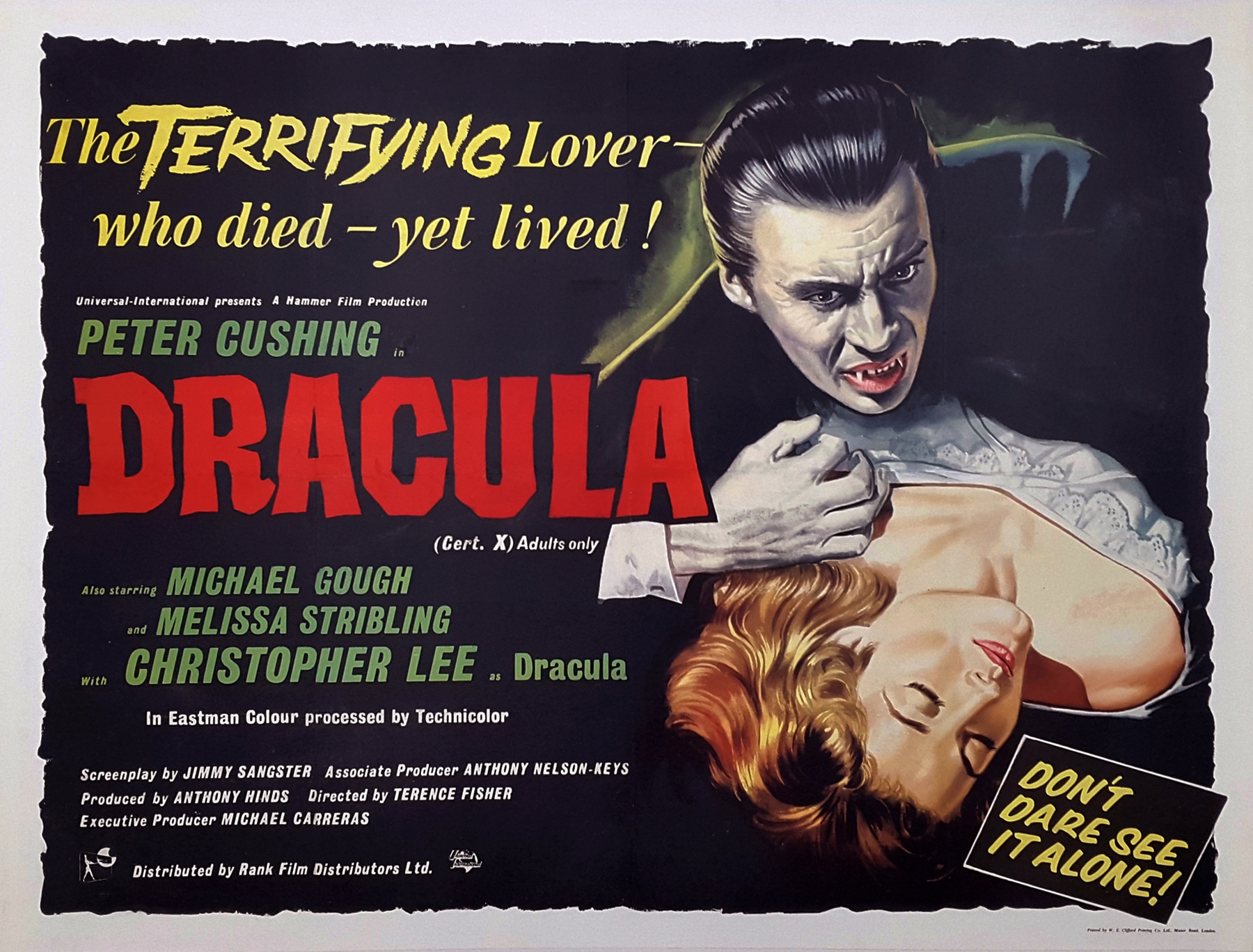 DRACULA (12)
9.05pm Talking Pictures TV
Starring: Christopher Lee, Peter Cushing, Michael Gough, Melissa Stribling
Drama, Horror
Jonathan Harker begets the ire of Count Dracula after he accepts a job at the vampire's castle under false pretences, forcing his colleague Dr. Van Helsing to hunt the predatory villain when he targets Harker's loved ones. Hammer's first entry into horror. Moderate violence, horror.
THUNDERBOLT AND LIGHTFOOT (18)
11.05pm Film4
Starring: Clint Eastwood, Jeff Bridges, George Kennedy, Geoffrey Lewis
Comedy, Thriller
With the help of an irreverent young sidekick, a bank robber gets his old gang back together to organize a daring new heist. Terrific crime heist from the director of The Deer Hunter. Strong language, violence, nudity, sex, sexual references.
SATURDAY 11TH SEPTEMBER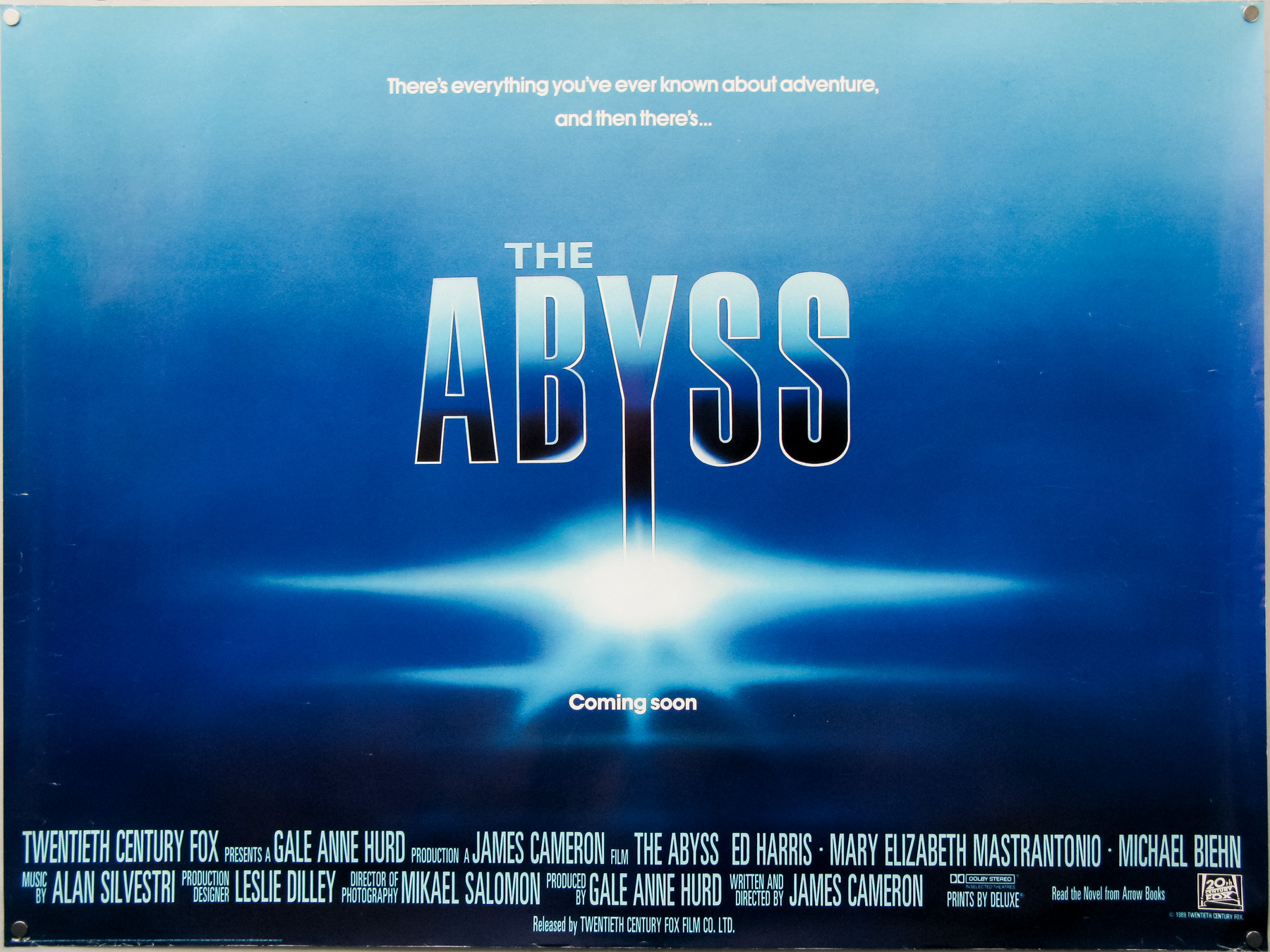 THE ABYSS (15)
9pm Film4
Starring: Ed Harris, Mary Elizabeth Mastrantonio, Michael Biehn, Todd Graff, Leo Burmester
Adventure, Drama, Sci-Fi
A civilian diving team is enlisted to search for a lost nuclear submarine and faces danger while encountering an alien aquatic species. Spectacular underwater adventure from James Cameron. Strong language.
GLADIATOR (15)
10.35pm ITV1
Starring: Russell Crowe, Joaquin Phoenix, Connie Nielsen, Oliver Reed, Richard Harris, Derek Jacobi
Action, Adventure, Drama
A former Roman General sets out to exact vengeance against the corrupt emperor who murdered his family and sent him into slavery. Ridley Scott's superior Oscar-winning epic. Intense, graphic combat, violence, language and sexual references.