A week of ups and down with the 20th anniversary of 9/11, the whole tax fiasco in the UK parliament, the sad passing of Girls Aloud and the tennis sensation Emma Raducanu making history. What is this week going to bring? Well one thing is for certain, it will bring you these movies to enjoy at home.
Stay safe, look after yourself and have a great week.
STREAMING
AMAZON PRIME
WHEN A STRANGER CALLS (15)
Starring: Carol Kane, Charles Durning, Ron O'Neal, Rachel Roberts
Horror, Thriller
A psychopathic killer terrorizes a babysitter, then returns seven years later to menace her again. Superb 70s thriller that grabs from the first minutes. Strong threat, violence, bloody images.
THE KILLING FIELDS (15)
Starring: Dr. Haing S. Ngor, Sam Waterston, Julian Sands, John Malkovich, Spalding Gray, Craig T. Nelson
Biopic, Drama
A journalist is trapped in Cambodia during tyrant Pol Pot's bloody 'Year Zero' cleansing campaign, which claimed the lives of two million 'undesirable' civilians. Brilliant yet tough fact-based drama. Strong war horror, violence and language.
NETFLIX
1917 (15)
Starring: George MacKay, Andrew Scott, Richard Madden, Dean-Charles Chapman, Mark Strong, Benedict Cumberbatch, Daniel Mays, Claire Duburcq, Colin Firth
Action, War, Drama
April 6th, 1917. As a regiment assembles to wage war deep in enemy territory, two soldiers are assigned to race against time and deliver a message that will stop 1,600 men from walking straight into a deadly trap. Sam Mendes brilliant war drama. Strong injury detail, language.
MALCOLM X (15)
Starring: Denzel Washington, Spike Lee, Delroy Lindo, Al Freeman Jr., Albert Hall, Angela Bassett
Biopic, Drama
Biographical epic of the controversial and influential Black Nationalist leader, from his early life and career as a small-time gangster, to his ministry as a member of the Nation of Islam. Spike Lee's telling of the infamous leader. Strong language, violence and drug use.
NOW TV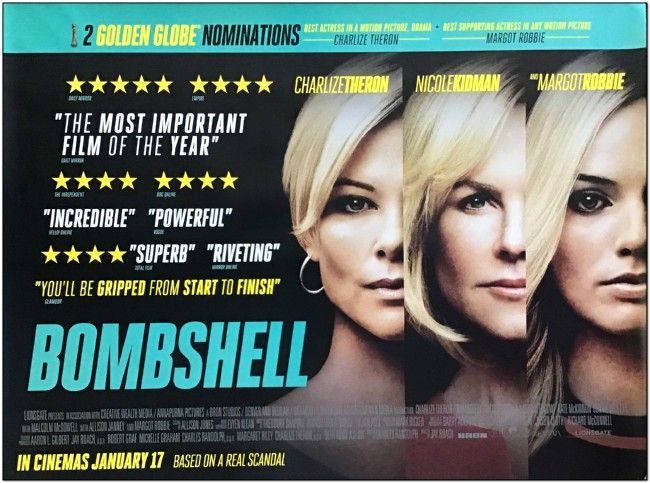 BOMBSHELL (15)
Starring: Charlize Theron, Nicole Kidman, Margot Robbie, John Lithgow, Allison Janney, Malcolm McDowell, Kate McKinnon
Biopic, Drama
A group of women take on Fox News head Roger Ailes and the toxic atmosphere he presided over at the network. Three strong female leads in this riveting drama. Strong language and sexual references.
MINARI (12)
Starring: Steven Yeun, Yeri Han, Yuh-jung Youn, Will Patton
Drama
A Korean family starts a farm in 1980s Arkansas. Gentle Oscar-winning Korean drama. Rude gesture, suicide references. Subtitled.
DISNEY+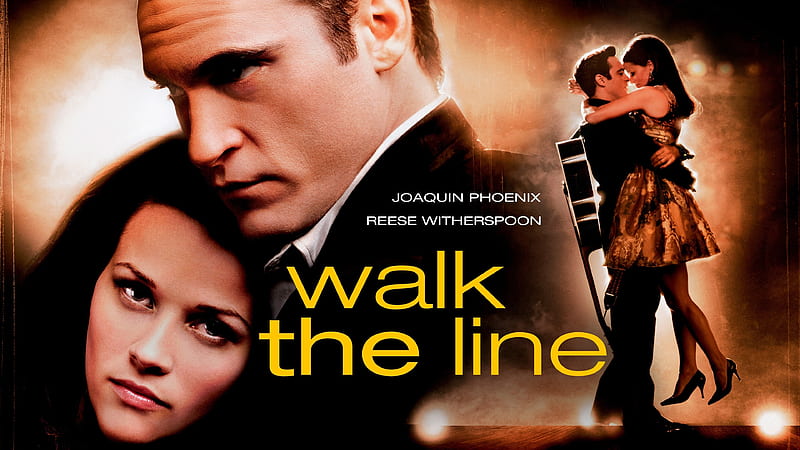 WALK THE LINE (12)
Starring: Joaquin Phoenix, Reese Witherspoon, Ginnifer Goodwin, Robert Patrick, Dallas Roberts
Biopic, Drama. Music
A chronicle of country music legend Johnny Cash's life, from his early days on an Arkansas cotton farm to his rise to fame with Sun Records in Memphis, where he recorded alongside Elvis Presley, Jerry Lee Lewis, and Carl Perkins. Oscar-winning biopic. Strong language and drug use.
KINGSMAN: THE SECRET SERVICE (15)
Starring: Colin Firth, Taron Edgerton, Samuel L. Jackson, Mark Strong, Michael Caine, Soufia Boutella
Action, Adventure, Comedy
A spy organisation recruits a promising street kid into the agency's training program, while a global threat emerges from a twisted tech genius. Strong bloody violence, strong language and strong sexual references.
MOVIES ON TERRESTRIAL TV
SUNDAY 12TH SEPTEMBER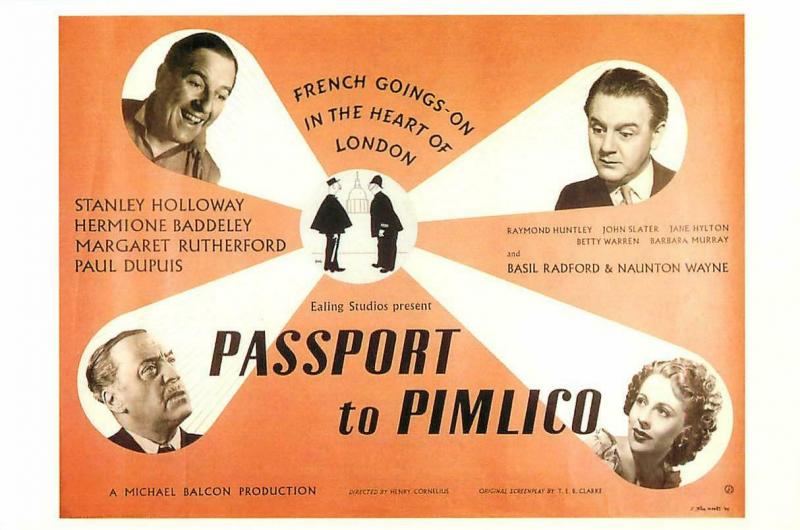 PASSPORT TO PIMLICO (U)
7.20pm Talking Pictures TV
Starring: Stanley Holloway, Margaret Rutherford, Basil Radford, Naunton Wayne, Hermione Baddeley
Comedy
Residents of a part of London declare independence when they discover an old treaty. This leads to the need for a "Passport to Pimlico". Tremendous Ealing comedy. Black and white.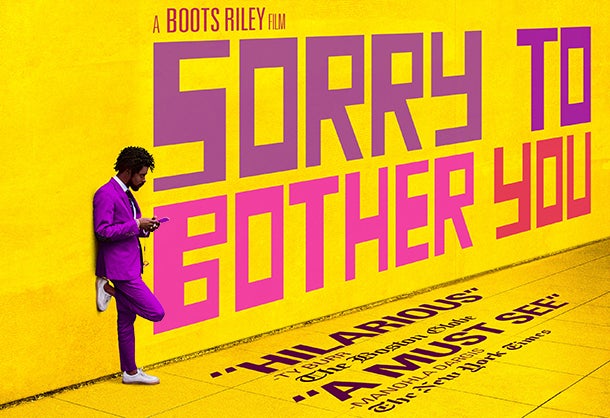 SORRY TO BOTHER YOU (15)
11pm BBC2
Starring: Lakeith Stanfield, Tessa Thompson, Terry Crews, Kate Berlant, Omari Hardwick, Jermaine Fowler
Comedy, Drama, Fantasy
In an alternate present-day version of Oakland, telemarketer Cassius Green discovers a magical key to professional success, propelling him into a universe of greed. Bizarre yet brilliant comedy drama. Very strong language, strong sex, drug misuse.
MONDAY 13TH SEPTEMBER
THE UNTOUCHABLES (15)
10.15pm ITV4
Starring: Kevin Costner, Robert De Niro, Sean Connery, Charles Martin Smith, Andy Garcia
Drama, Thriller
During the era of Prohibition in the United States, Federal Agent Eliot Ness sets out to stop ruthless Chicago gangster Al Capone and, because of rampant corruption, assembles a small, hand-picked team to help him. Brian DePalma's first-rate gangster thriller. Strong violence and strong language.
AN AMERICAN WEREWOLF IN LONDON (15)
1.20am Great Movies Classic
Starring: David Naughton, Jenny Agutter, Griffin Dunne, John Woodvine
Comedy, Horror
Two American college students on a walking tour of Britain are attacked by a werewolf that none of the locals will admit exists. Wickedly funny comedy horror with amazing special effects. Strong language, bloody violence and gore, nudity and sex.
TUESDAY 14TH SEPTEMBER
DRAG ME TO HELL (15)
11.40pm Film4
Starring: Alison Lohman, Justin Long, Lorna Raver, David Paymer
Horror
A loan officer who evicts an old woman from her home finds herself the recipient of a supernatural curse. Desperate, she turns to a seer to try and save her soul, while evil forces work to push her to a breaking point. Underrated horror from the director of Spider-Man and Evil Dead. Strong horror, language and violence.
THE LOVE WITCH (15)
1.35am Film4
Starring: Samantha Robinson, Gian Keys, Laura Waddell, Jeffrey Vincent Parise, Jared Sanford
Comedy, Horror, Romance
A modern-day witch uses spells and magic to get men to fall in love with her, with deadly consequences. Bizarre cult favourite. Strong sex, sexualised nudity, violence, bloody images, language.
WEDNESDAY 15TH SEPTEMBER
WILD ROSE (15)
9pm Film4
Starring: Jessie Buckley, Julie Walters, Sophie Okonedo, Jamie Sives, James Harkness, Ashley Shelton
Comedy, Drama, Music
A troubled young Glaswegian woman dreams of becoming a Nashville country star. Outstanding British drama with a superb performance from Jessie Buckley. Very strong language, strong sex.
THE BEGUILED (15)
11.15pm BBC2
Starring: Nicole Kidman, Kristen Dunst, Colin Farrell, Elle Fanning, Oona Laurence
Drama, Thriller, War
The unexpected arrival of a wounded Union soldier at a girls school in Virginia during the American Civil War leads to jealousy and betrayal. Decent remake of the Clint Eastwood classic by Sofia Coppola. Brief strong sex.
THURSDAY 16TH SEPTEMBER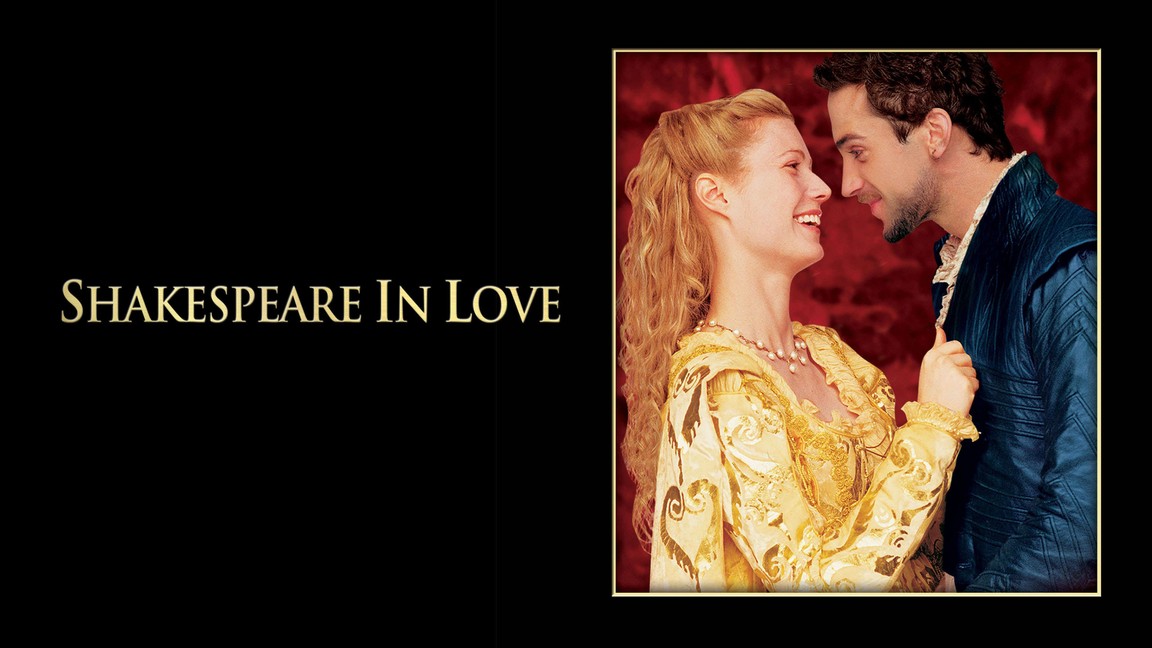 SHAKESPEARE IN LOVE (15)
10.35pm BBC Four
Starring: Gwyneth Paltrow,, Joseph Fiennes, Judi Dench, Colin Firth, Ben Affleck, Geoffrey Rush, Rupert Everett
Comedy, Drama
The world's greatest ever playwright, William Shakespeare, is young, out of ideas and short of cash, but meets his ideal woman and is inspired to write one of his most famous plays. Oscar-winning comedy drama. Sexual reference and nudity.
LORD OF THE FLIES (PG)
1.10am Talking Pictures TV
Starring: James Aubrey, Hugh Edwards, Tom Chapin, Tom Gaman, Roger Elwin, Roger Allen
Adventure, Drama, Thriller
Schoolboys marooned on a Pacific island create their own savage civilization. Peter Brooks' gripping adaptation of the classic book. Mild language and violence. Black and white.
FRIDAY 17TH SEPTEMBER
ROCKY (12)
10.45pm ITV1
Starring: Sylvester Stallone, Talia Shire, Burt Young, Carl Weathers, Burgess Meredith
Drama
A small-time boxer gets a supremely rare chance to fight a heavyweight champion in a bout in which he strives to go the distance for his self-respect. Oscar-winning classic drama. Moderate violence, mouthed strong language, domestic abuse.
THE GRADUATE (12)
11.35pm BBC1
Starring: Dustin Hoffman, Anne Bancroft, William Daniels, Katharine Ross, Elizabeth Wilson, Murray Hamilton
Comedy, Drama, Romance
A disillusioned college graduate finds himself torn between his older lover and her daughter. Classic 60s satire with a star turn from Dustin Hoffman. Moderate sex references, infrequent brief nudity.
SATURDAY 18TH SEPTEMBER
PLATOON (15)
11pm ITV4
Starring: Charlie Sheen, Willem Dafoe, Tom Berenger, Forest Whitaker, John C. McGinley, Francesco Quinn, Kevin Dillon
Drama, War
Chris Taylor, a neophyte recruit in Vietnam, finds himself caught in a battle of wills between two sergeants, one good and the other evil. A shrewd examination of the brutality of war and the duality of man in conflict. Oliver Stone's powerful Oscar-winner.
DETROIT (15)
11.15pm BBC2
Starring: John Boyega, Anthony Mackie, Algee Smith, Kaitlyn Dever, John Krasinski, Samira Wiley
Biopic, Drama
Fact-based drama set during the 1967 Detroit riots in which a group of rogue police officers respond to a complaint with retribution rather than justice on their minds. Underrated drama from Kathryn Bigalow. Strong threat, violence, language.