Here we are again, another new week with a brand new batch of movies for you to enjoy as the nights draw in, although you may need to cuddle on the sofa with a pile of blankets as we won't be able to afford to turn the gas on. Try to forget about that and watch a film to take away the pain.
Stay safe, look after yourself and have a great week.
STREAMING
AMAZON PRIME
JOKER (15)
Starring: Joaquin Phoenix, Robert De Niro, Zazie Beetz, Frances Conroy, Marc Maron, Brett Cullen
Drama, Thriller
In Gotham City, mentally troubled comedian Arthur Fleck is disregarded and mistreated by society. He then embarks on a downward spiral of revolution and bloody crime. This path brings him face-to-face with his alter-ego: the Joker. Very dark drama with an Oscar win from Joaquin Phoenix. Strong bloody violence, language.
BETTY BLUE (18)
Starring: Jean-Hugues Anglade, Beatrice Dalle, Gerard Darmon, Jacques Mathou, Vincent Lindon, Consuelo De Haviland
Drama, Romance
A lackadaisical handyman and aspiring novelist tries to support his younger girlfriend as she slowly succumbs to madness. Wonderful and steamy French romance. Scenes of strong sex and nudity and language. Subtitled.
NETFLIX
THE LAST BLACK MAN IN SAN FRANCISCO (15)
Starring: Jimmie Fails, Jonathan Majors, Danny Glover, Thora Birch, Tichina Arnold, Rob Morgan
Drama
A young man searches for home in the changing city that seems to have left him behind. Festival favourite social drama. Strong language.
THE LIGHTHOUSE (15)
Starring: Robert Pattinson, Willem Dafoe, Valeriia Karaman
Drama, Fantasy, Horror
Two lighthouse keepers try to maintain their sanity while living on a remote and mysterious New England island in the 1890s. Bizarre, shocking yet fascinating drama. Strong sex, nudity, violence, gore, disturbing images, language.
NOW TV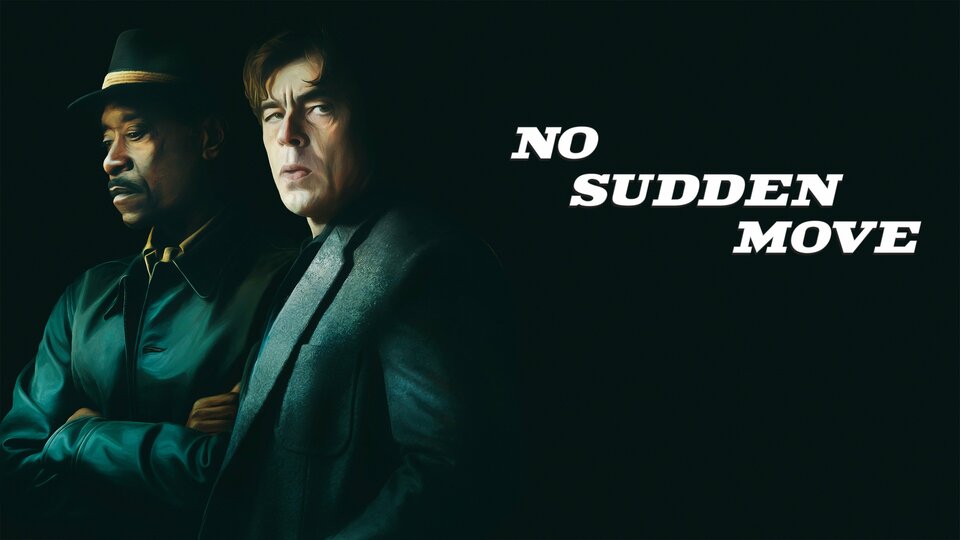 NO SUDDEN MOVE (15)
Starring: Don Cheadle, Benicio Del Toro, David Harbour, Jon Hamm, Brendan Fraser, Julia Fox
Drama, Thriller
A group of criminals are brought together under mysterious circumstances and have to work together to uncover what's really going on when their simple job goes completely sideways. Another crime drama from Ocean's 11 director Steven Soderbergh. Language, violence and sexual references.
THE FOG (15)
Starring: Adrienne Barbeau, Jamie Lee Curtis, Janet Leigh, Hal Holbrook, John Houseman, Tom Atkins
Horror, Thriller
An unearthly fog rolls into a small coastal town exactly 100 years after a ship mysteriously sank in its waters. John Carpenter's creepy horror. Strong horror.
DISNEY+
BLACK WIDOW (12)
Starring: Scarlett Johansson, Florence Pugh, David Harbour, Rachel Weisz, Ray Winstone
Action, Adventure, Fantasy
Natasha Romanoff confronts the darker parts of her ledger when a dangerous conspiracy with ties to her past arises. Marvel's female Avenger gets a solo movie. Violence and language.
LOGAN (15)
Starring: Hugh Jackman, Dafne Keen, Stephen Merchant, Doris Morgado, Patrick Stewart
Action, Drama, Fantasy
In a future where mutants are nearly extinct, an elderly and weary Logan leads a quiet life. But when Laura, a mutant child pursued by scientists, comes to him for help, he must get her to safety. Brilliant addition to the X-Men movies. Strong bloody violence, strong language.
MOVIES ON TERRESTRIAL TV
SUNDAY 10TH OCTOBER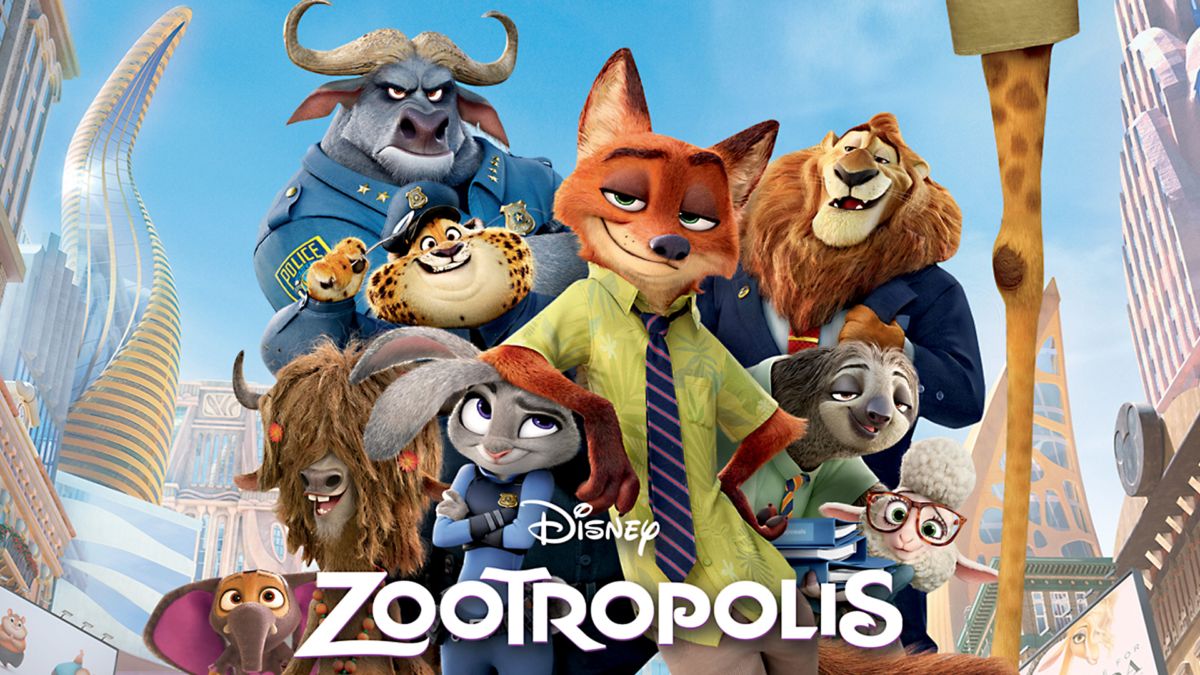 ZOOTROPOLIS (PG)
3.05pm BBC1
Starring: Ginnifer Goodwin, Jason Bateman, Idris Elba, Octavia Spencer, Jenny Slate
Animation, Adventure, Comedy
In a city of anthropomorphic animals, a rookie bunny cop and a cynical con artist fox must work together to uncover a conspiracy. Bright and breezy Disney animation. Mild threat.
THE GOONIES (12)
4.55pm Channel 5
Starring: Corey Feldman, Jeff Cohen, Martha Plimpton, Kerri Green, Josh Brolin, Sean Astin
Adventure, Comedy
A group of young misfits called The Goonies discover an ancient map and set out on an adventure to find a legendary pirate's long-lost treasure. Hugely popular family adventure. Brief drug, sex and suicide references, infrequent strong language.
MONDAY 11TH OCTOBER
DIE HARD WITH A VENGEANCE (15)
9pm Great! Movies
Starring: Bruce Willis, Samuel L. Jackson, Jeremy Irons, Graham Greene, Nick Wyman, Colleen Camp
Action, Adventure, Thriller
John McClane and a Harlem store owner are targeted by German terrorist Simon in New York City, where he plans to rob the Federal Reserve Building. Third outing for Bruce Willis's action hero. Strong language and violence.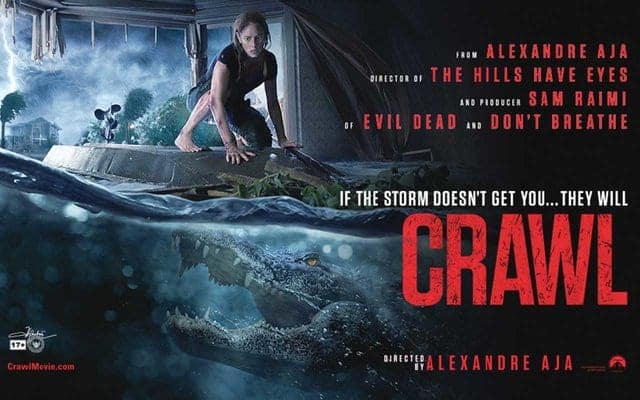 CRAWL (15)
11.15pm Film4
Starring: Kaya Scodelario, Barry Pepper, Anson Boon, Ross Anderson, Ami Metcalf, George Somner
Action, Horror, Thriller
A young woman, while attempting to save her father during a category 5 hurricane, finds herself trapped in a flooding house and must fight for her life against alligators. Terrific creature horror. Strong bloody injury detail, threat, violence, language.
TUESDAY 12TH OCTOBER
THE MOTHER (15)
9pm BBC Four
Starring: Ann Reid, Daniel Craig, Anna Wilson-Jones, Peter Vaughan, Danira Govic
Drama, Romance
A woman has a passionate affair with a man half her age, who is also sleeping with her daughter. Powerful drama from the director of Notting Hill. Strong sex, nudity, language and brief drug use.
12 YEARS A SLAVE (15)
11.25pm Film4
Starring: Chiwetel Ejiofor, Michael Fassbender, Benedict Cumberbatch, Paul Dano, Paul Giamatti, Luoita Nyong'o, Sarah Paulson, Brad Pitt, Alfre Woodard
Biopic, Drama
In the antebellum United States, Solomon Northup, a free black man from upstate New York, is abducted and sold into slavery. Steve McQueen's powerful and shocking Oscar winner. Strong violence, injury detail, sex, nudity and racist terms.
WEDNESDAY 13TH OCTOBER
THE 'BURBS (12)
9pm Horror Channel
Starring: om Hanks, Carrie Fisher, Henry Gibson, Brother Theodore, Corey Feldman, Rick Ducommon, Bruce Dern
Comedy, Thriller
An overstressed suburbanite and his neighbours are convinced that the new family on the block are part of a murderous Satanic cult. Strange comedy from director Joe Dante. Moderate violence and language.
VENUS (15)
12.35am Film4
Starring: Peter O'Toole, Jodie Whittaker, Leslie Phillips, Vanessa Redgrave, Richard Griffiths
Comedy, Drama, Romance
Life for a pair of veteran actors gets turned upside down after they meet a brash teenager. Charming British drama with an Oscar nominated Peter O'Toole. Very strong language, sexual content and brief nudity.
THURSDAY 14TH OCTOBER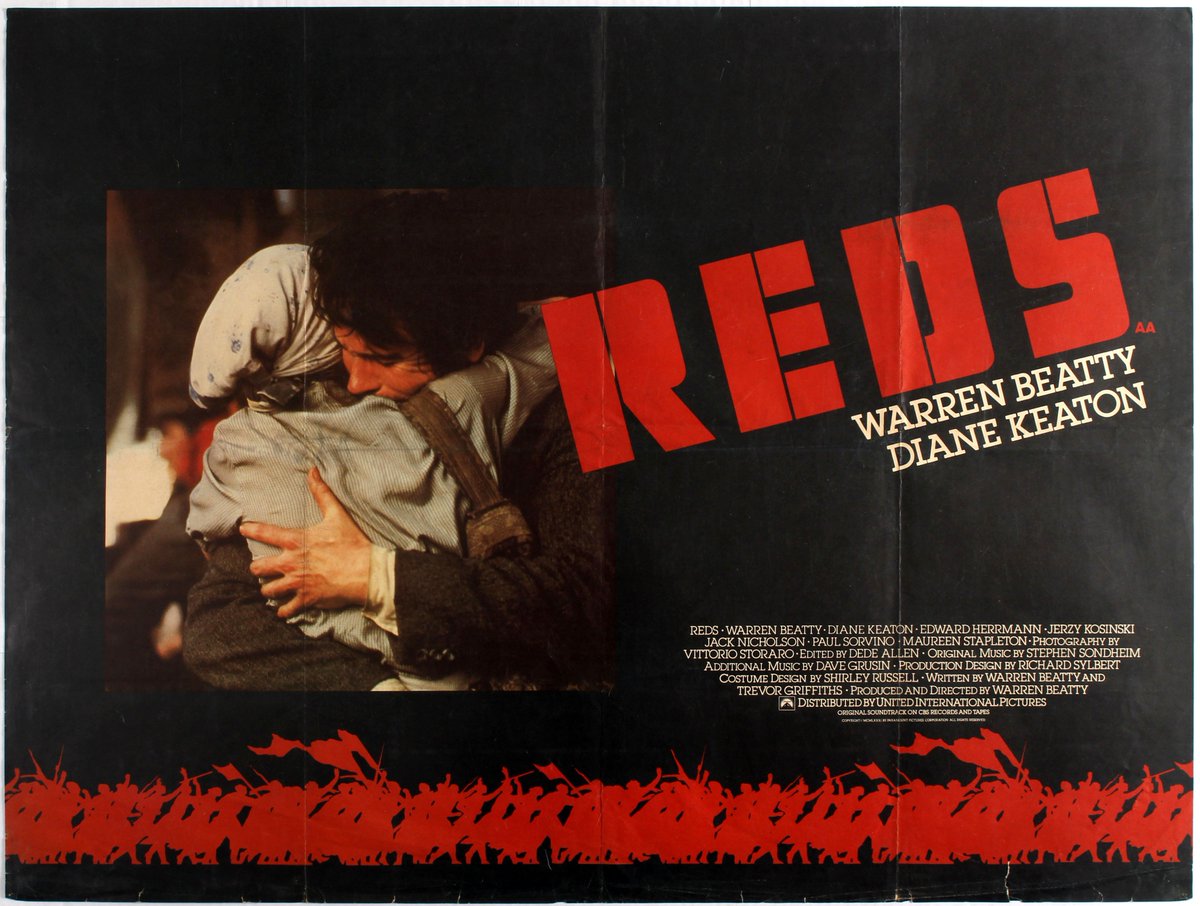 REDS (15)
12.30am Talking Pictures TV
Starring: Warren Beatty, Diane Keaton, Jack Nicholson, Edward Herrmann, Paul Sorvino, Maureen Stapleton, Jerzy Kosinski
Biopic, Drama
A radical American journalist becomes involved with the Communist revolution in Russia, and hopes to bring its spirit and idealism to the United States. Epic true story written, directed and starring Warren Beatty. Strong language and sexual content.
ME AND EARL AND THE DYING GIRL (12)
2am Film4
Starring: Thomas Mann, RJ Cyler, Olivia Cooke, Nick Offerman, Jon Bernthal, Molly Shannon, Connie Britton
Comedy, Drama
High schooler Greg, who spends most of his time making parodies of classic movies with his co-worker Earl, finds his outlook forever altered after befriending a classmate who has just been diagnosed with cancer. Wonderful forgotten gem. Moderate sex references, drug references, infrequent strong language.
FRIDAY 15TH OCTOBER
DIRTY HARRY (18)
10pm Channel 5
Starring: Clint Eastwood, Harry Guardino, Reni Santoni, Andy Robinson, John Larch, John Vernon
Action, Thriller
When a madman calling himself "the Scorpio Killer" menaces the city, tough-as-nails San Francisco Police Inspector "Dirty" Harry Callahan is assigned to track down and ferret out the crazed psychopath. Classic Clint Eastwood cop thriller. Strong violence, language, nudity, racist terms.
HALLOWEEN (18)
11.25pm BBC1
Starring: Jamie Lee Curtis, Judy Greer, Andi Matichak, James Jude Courtney, Nick Castle
Horror, Thriller
Laurie Strode confronts her long-time foe Michael Myers, the masked figure who has haunted her since she narrowly escaped his killing spree on Halloween night four decades ago. Gory reboot of the classic horror. Strong bloody violence, gore, language.
SATURDAY 16TH OCTOBER
VENOM (15)
9pm Channel 4
Starring: Tom Hardy, Michelle Williams, Jenny Slate, Riz Ahmed, Woody Harrelson, Michelle Lee
Action, Adventure, Fantasy
A failed reporter is bonded to an alien entity, one of many symbiotes who have invaded Earth. But the being takes a liking to Earth and decides to protect it. Bizarre Marvel fantasy. Strong threat, horror, violence, language.
MONA LISA (15)
9pm Talking Pictures TV
Starring: Bob Hoskins, Cathy Tyson, Michael Caine, Robbie Coltrane, Clarke Peters, Kate Hardie
Drama, Romance
A man recently released from prison manages to get a job driving a call girl from customer to customer. Heart-breaking drama with Bob Hoskins on excellent form. Strong language, sex and violence.