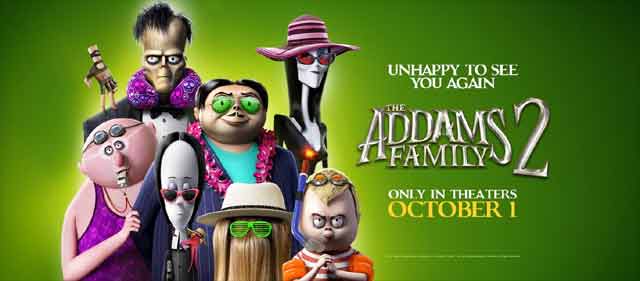 Directors: Greg Tiernan, Conrad Vernon, Laura Brousseau and Kevin Pavlovic
Starring: Oscar Isaac, Charlize Theron, Chloe Grace Moretz, Javon 'Wanna' Walton, Nick Kroll, Snoop Dogg, Bette Midler
Written by: Ben Queen, Susanna Fogel, (also story) Dan Hernandez, Benji Samit and (based on the characters created) Charles Addams
Running Time: 93 mins
Cert: PG
Release date: 8th October 2021
Do you remember the 2019 animated reboot of the classic Charles Addams creations, The Addams Family? No? Well, neither do I. Well, now you can celebrate as we are given a sequel to the instantly forgettable first film, which does precisely what the first film did. Add absolutely nothing to the famous monster family. While watching this woeful movie, you start asking yourself, who is this really for?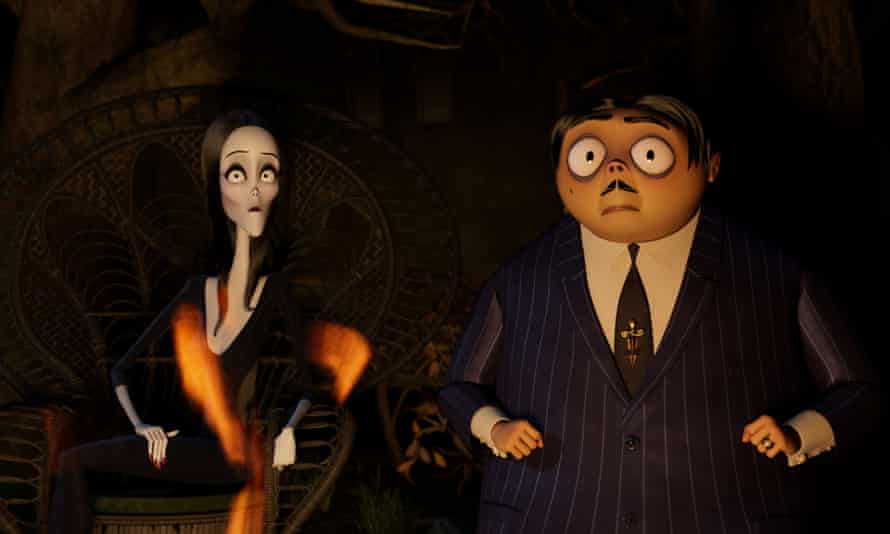 Wednesday Addams is having an inner battle of identity. After being cheated from winning her school's science fair, she feels distant from her own family. Gomez decides to help the family on a road trip across America, only to be pursued by a man who claims that Wednesday is not a real Addams.
Let's look at the positives first. The animation is fine and brimming with details. The voice talents, including some big names, including Oscar Isaac, Charlize Theron and Chloe Grace Moretz, all returning from the first film, seem to be having fun. The film has Bill Hader and Wallace Shawn joining the gang. I have to say that these were difficult to include as positives.
I know that this isn't a movie made for a middle-aged man. Yet I saw this in an audience with younger viewers, and I have to say, from the vast amount of silence, this didn't seem to be working for them either. The Addams Family jokes are that they are the flipside of American life. They are the darkness to the cheery apple pie lifestyle of America in the 50s and 60s. However, we are no longer in that time, and so it all feels very old fashioned. Yet, the filmmakers have decided not to modernise the family, so they seem stuck in the past, although everything has moved on.
We get the usual batch of opposite gags; instead of saying "good day", we have "bad day". We get a bunch of pop culture references, old and new (mentions of Billie Eilish to a bizarre Carrie spoof, which no one under the age of 18 will ever get). We get slapstick that looks stale, and virtually every gag delivered falls flat (apart from one involving Lurch and a biker bar). What seems the worst crime is that Charles Addams's creations no longer seem relevant. Wednesday Addams has become just like every goth teenage girl looking for direction, wandering around with a continuous dark cloud over them. The family are no longer creepy, or spooky, mysterious or even ooky. They are, well, somewhat ordinary.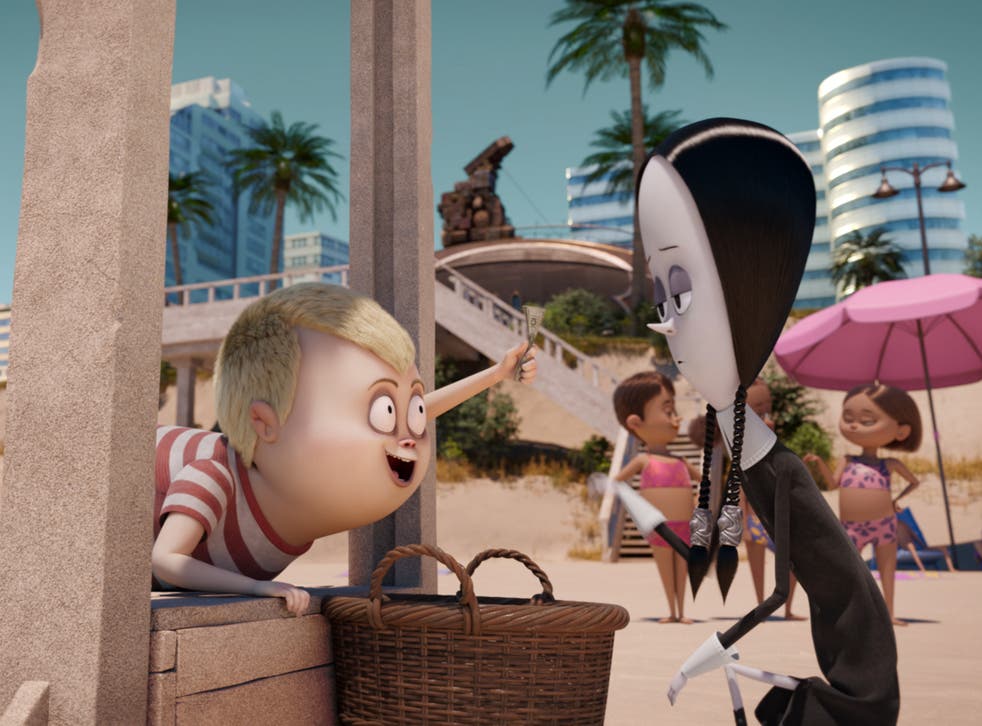 Animated features have become much more sophisticated in their storytelling, their moralising and even their humour. This uses a cliched plotline to remove the family from their usual haunt and put them on the road. It slumps along from one scene to the next, most without any actual plot development, to squeeze another lame pun out, until you get the apparent moral ending, this time about finding yourself and the importance of family, again which comes across lazy and well-trodden.
The Addams Family 2 seems like an unnecessary sequel to a forgettable original. It also appears to lessen the wit and wisdom of the original comic strip. Wait for the next Disney or Pixar if you want intelligent, impressive animation that will keep everyone happy. This film will leave you depressed.
1 out of 5.