Director: Pablo Larraín
Starring: Kristen Stewart, Timothy Spall, Sean Harris, Sally Hawkins, Jack Farthing, Jack Nielen, Freddie Spry
Written by: Steven Knight
Running Time: 117 mins
Cert: 12A
Release date: 5th November 2021
At the start of Pablo Larrain's Spencer, a disclaimer announces that the following is "a fable of a true tragedy". It's important to remember that this isn't a biopic of Princess Diana, but a dark fairy tale that uses her days during Christmas at Sandringham before she separated from Charles as a cypher. Spencer is not the actual event but the story of a lost and lonely princess in a world she feels she doesn't belong. Remember that, and you will get a unique and quite extraordinary experience. Think that you're going to get a straightforward biopic, and you would have missed the point.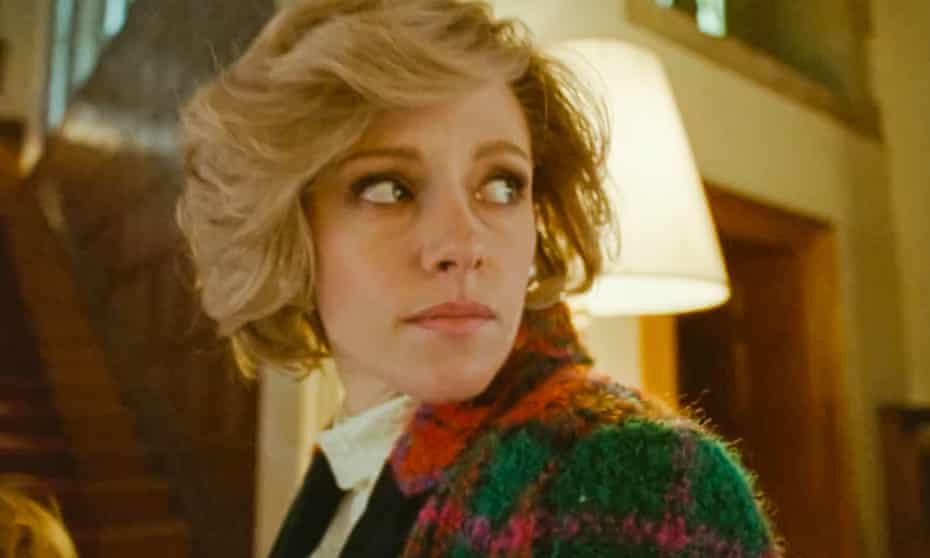 Christmas Eve and the young princess is breaking all the rules of the Royals. Arriving at Sandringham for the annual Christmas family get together late and driving alone and without security. Diana is told what to wear, when to wear it, and when to be present for family gatherings. She discovers that the pearls given to her by her husband are exactly the same as the ones he gave another woman (never named). Suffering from bulimia and obsessed with the home next door where she grew up as a child, Diana finds herself more distant from the rest of her new family, and she can only dream of escaping.
Larrain, whose previous work includes Jackie, the story of the hours after JFK's assassination seen from the view of his wife, Jackie Kennedy, doesn't believe in just giving us as warts and all biopic. Instead, he has taken a well-worn story of the tragic life of Diana, brought a brief period and played with the tale to give us a different viewing experience. The film starts with silent scenes that could be the beginning of a horror movie. A line of trees shot with the branch of another tree breaking up the frame as a convoy of army trucks moves in the distance. A soldier inspecting a kitchen, using a torch to examine the area, then the arrival of the trucks, soldiers carrying large crates that look like ammunition boxes into the kitchen. These crates turn out to hold expensive food items for the head chef, spurting lines like Shakespearian sonnets to his chefs, and we now realise that this is not a horror but a household run like a military outfit. It's a powerful and somewhat unsettling start to a film that never delivers what you expect.
When we first see Diana, she is lost. Driving alone in a Porsche through country roads, she arrives at a cafe and exclaims that there are no signs to help her. This prompts the rest of the film. She is a young woman lost and with no signs to help. She has to rely on the staff instead of the family, who are far too concerned with a regimental lifestyle and tradition. Diana is expected to be weighed on arrival and weighed when leaving to see if she has gained 3 pounds, a sign of having enjoyed the Christmas celebration. She is given a rail of clothing, labelled with each event she has to wear that item. She is scorned for dressing and undressing with her curtains open to the point that they are sown up. She is trapped. Lost in this world, and she needs a sign.
The film looks impressive, with terrific Academy framed cinematography by Claire Mathon, who gives the film a look of something mystical and mysterious. The use of colour is awe-inspiring. Diana is in bright colours while the rest of the Royals, primarily faceless and having very little dialogue, are in muted greens and browns, making the princess stand out. The music, however, is the most potent part of the film to create atmosphere and tone. Jonny Greenwood's improvised jazz soundtrack is often jarring but also captures the mood brilliantly.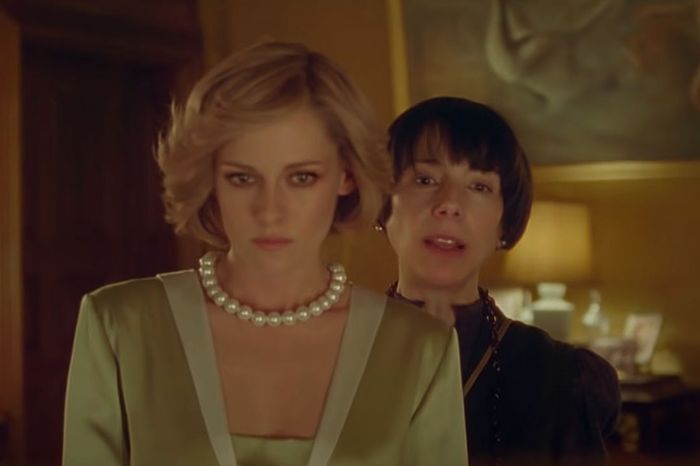 The cast is made up of the finest in British cinema. Timothy Spall is majestic as the head of the house, a man with a military background and an all-seeing eye of events within the retreat, yet he has concern for the lonely woman. Sean Harris, who never fails to deliver, is terrific as the head chef, strutting around the kitchen with the attitude of a Shakespearian character, offering each line like he's playing Hamlet. Yet it is Sally Hawkins as Diana's dresser who excels. A role that could have been just a minor part is given so much more prominence in the hands of Hawkins, that rare actress who is just mesmerising no matter what the role.
At the heart of the film is Kristen Stewart as Diana. A most unusual choice for the lead, it is a brilliant stroke of casting. Stewart has never been taken seriously as an actress, mainly because of her roles in the Twilight films. Yet since then, she has always chosen interesting movies and has quietly been impressive in all of them. Here she gets to shine as she tackles the princess with confidence. Never an impression, she conveys the troubled soul more than the actual Diana, although physically, she hits every move correctly. Each line is spoken with real urgency, and after the first few minutes, you forget you are watching Bella. It's an award-worthy performance, and hopefully, people will erase her past work from now on.
Spencer will divide audiences massively. If you keep remembering this is a fable, you will get a lot out of this. It's a beautiful looking film with outstanding performances and an ending that will surprise you. It's also a film that I don't think I will forget immediately and possibly one of my favourites this year.
5 out of 5