Director: Céline Sciamma
Starring: Joséphine Sanz, Gabrielle Sanz, Margot Abascal, Stéphane Varupenne, Nina Meurisse
Written by: Céline Sciamma
Running Time: 72 mins
Cert: U
Release date: 19th November 2021
Often when watching movies, you are confronted with dark issues played out in thought-provoking ways or make you feel incredibly depressed. Sometimes a film comes along that takes a complex topic and handles it not only in a remarkably charming way but one that doesn't brush over the issues but attacks them face on, yet you never realise that the film is doing that. Petite Maman, the new movie from Portrait of a Lady on Fire director Céline Sciamma, does precisely that. A film about dealing with grief presented in a beautiful and enchanting way.
Nelly has just lost her grandmother. Along with her parents, she helps clear the family home, bringing back memories for Nelly's mother. While exploring the woodlands behind the house, where her mother used to play when she was a child, she meets Marion, a child of Nelly's age. The pair become friends, but there is something that connects them both.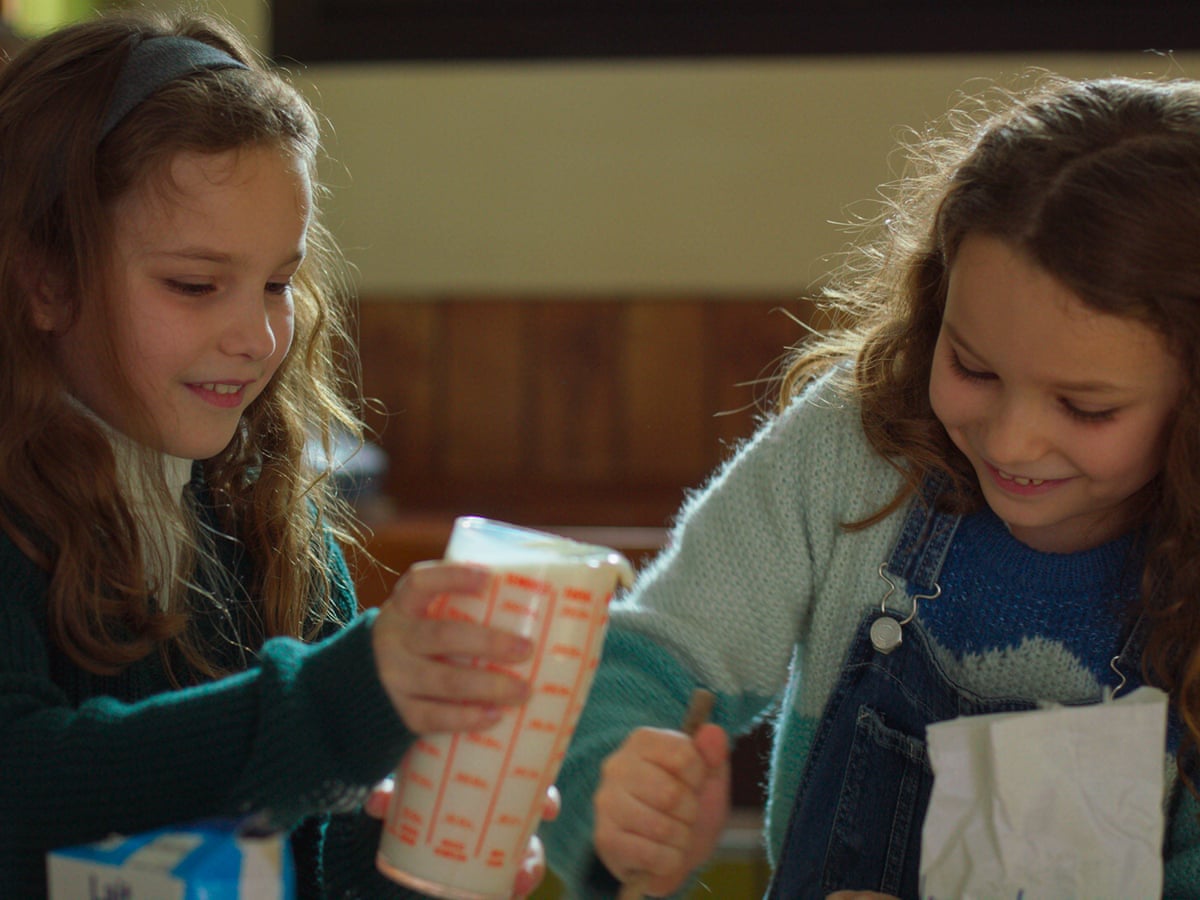 One of the joys of this film is allowing the story's journey, a tale of a girl coping with not saying goodbye correctly to her grandmother. She watches as her mother struggles with the events, with her fleeing as she fails to cope. Nelly finds solace in the woodlands behind her home, lost and alone and upset that she never said goodbye correctly. This is where the magic occurs. Meeting with Marion, Nelly finds a form of safety, and yet there is also familiarity. They both have similar houses, even down to the choice of wallpaper. They almost communicate in silence, and they both have a very similar look.
Sciamma manages to do something incredible in such a short space of time. She works to encapture what it's like to be a child, dealing with the harshness of grief in a way that is both beautiful and utterly touching. What is even more remarkable is that at 72 minutes long, it has more punch, more character and more truth than any film running two hours plus. Within the first minutes of the film, seeing Nelly saying goodbye to the women in a care home that her gran was staying in is simplistic yet tells you so much. The relationship between Nelly and Marion is heart-felt and totally believable, as you watch them being children, nothing more than that. A scene in which the two girls make pancakes is possibly the most joyful thing you will see all year.
The performances are magical. Joséphine Sanz and Gabrielle Sanz, as the two friends (twin sisters in real life), are outstanding. Sciamma allows them to be as natural as possible, and so we get to see them as two girls becoming friends. They ignite the screen, and while some young girls, when performing on the screen, you know, are acting, these two don't. They are, without a doubt, remarkable.
Petite Maman is a masterpiece. It is a sweet, touching, and charming tale that deals with some complex subjects yet handles it with beauty and light. Sciamma is a filmmaker who hasn't put a foot wrong, and if you ever saw Portrait of a Lady on Fire and thought it couldn't be bettered? You'd be wrong!
5 out of 5