Director: Julia Ducournau
Starring: Vincent Lindon, Agathe Rousselle, Garance Marillier, Laïs Salameh, Mara Cissé
Written by: Julia Ducournau, (writing consultants) Jacques Akchoti, Simonetta Greggio and Jean-Christophe Bouzy.
Running Time: 108 mins
Cert: 18
Release date: 31st December 2021
Watching so many films over a year can leave you forgetting a large proportion of them. Some manage to stay with you, especially when they are of exceptionally high quality, while every so often, a film comes along, and you cannot shake it out of your head. Titane is one such movie. Having seen it in November during the Cambridge Film Festival, it still haunts me. It's a film that is not for everyone, but those who see it will get to watch extreme cinema at its finest. If you can stomach some of the scenes.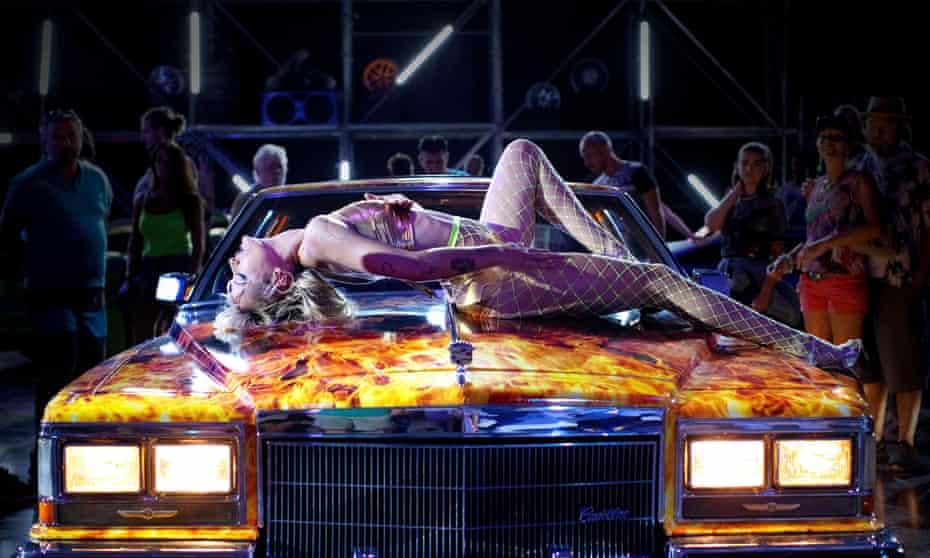 Alexia was involved in a car accident when she was young, leaving her with a titanium plate in her head. Years later, the young girl has grown up and is a dancer at car shows. After a series of deeply shocking incidents, Alexia goes on the run. She cuts her hair, strips herself down and pretends to be a boy called Adrien, who has been missing for 10 years. The boy's father, fire chief Vincent, immediately takes Alexia home, sure that she is his missing son.
If you think the plot is a little contrived, it's only half of it. Writer and director Julia Ducournau have produced not only a graphic and shocking body horror that even David Cronenberg would be proud of but a surprisingly funny and touching tale of love. The film starts with a car crash, leading to Alexia's operation where she has a plate in her head. Then, moving swiftly on, she is grown up, looking like a 70s punk and dancing erotically over a Cadillac at a car show. From this point, Ducournau takes us on a nightmare journey that I won't go into details about here. In this first part of the film, the pleasure, if there is any, is how visceral and extreme the violence gets.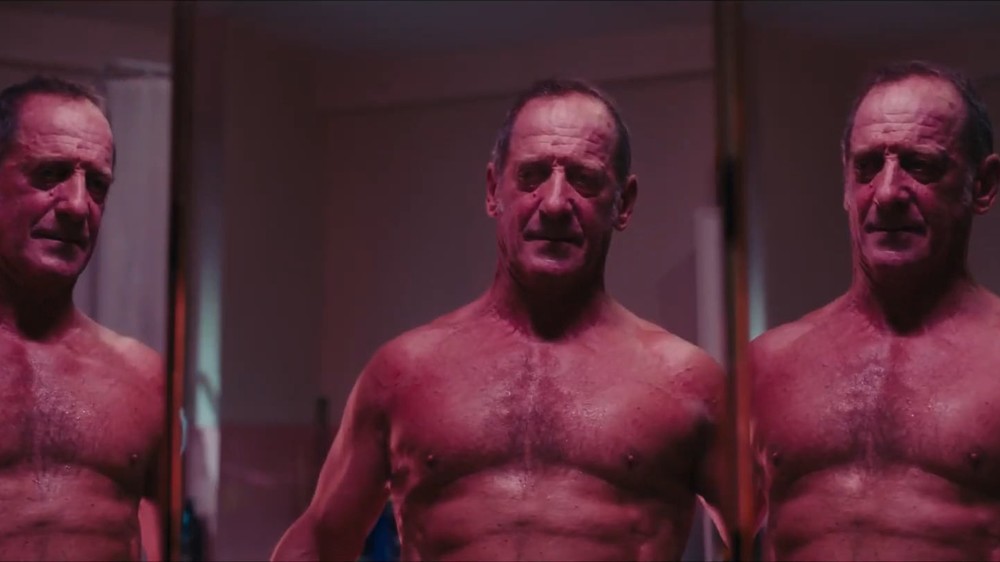 When Alexia turns into Adrien and meets Vincent, the film shifts moods, as these two loners find themselves being drawn to each other, needing the love of each other. A highly respected fire chief, Vincent has a steroids habit that he injects each night. Each time his form changes, a parallel to Alexia's change in shape, not only as Adrien but something far more shocking.
Julia Ducournau's previous film, Raw, was a masterpiece in modern horror, dealing with a vegetarian who turns to eating human flesh. If you saw that film and thought it was extreme, you haven't seen anything. The first 30 minutes or so will make you feel queasy. At the screening I attended, seven people walked out, and one almost fainted. It is understandable. You feel like you are watching a nightmare. Once Alexia meets Vincent, the film becomes a very different beast, as she tries to hide her true identity not only to Vincent but to the firefighters at the station.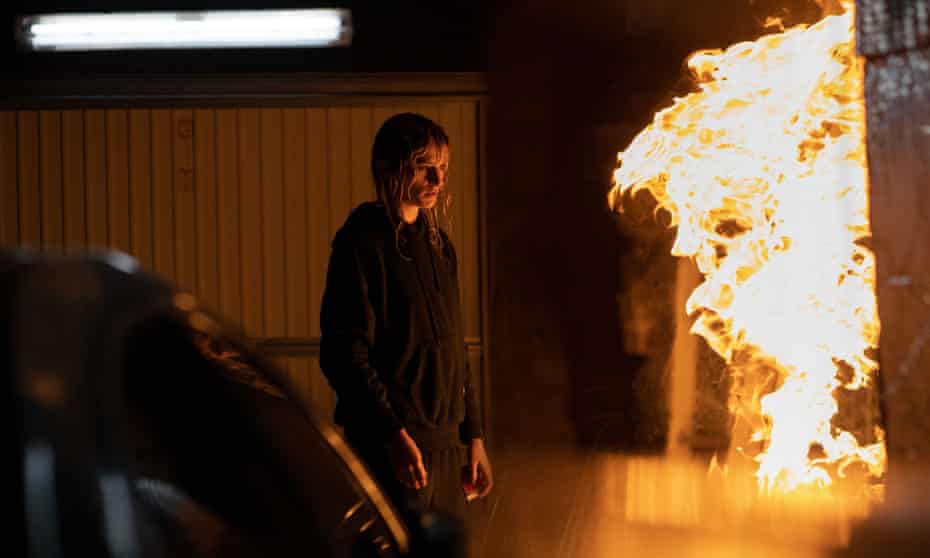 The overall tone will keep you on edge if the violence is shocking. Yet there are moments you find yourself laughing and thinking if you are supposed to be reacting this way. Long scenes have the fire crew dancing in an almost homoerotic manner that is hilarious and hypnotic. Yet they are shocked when Adrien climbs on the roof of a fire engine and performs a lap dance, even though minutes before they are shirtless and almost caressing each other. It is these moments that give you room to breathe.
The two leads are outstanding. Agathe Rousselle, as Alexia, is a revelation and has a strong screen presence that you find hard to ignore. Playing the dual roles, she conveys the two characters brilliantly. French legend Vincent Lindon also shines as Vincent. A totally sympathetic man lost for years turns to steroids to face reality, who finally finds the love missing from his life for so long.
Titane isn't everyone's cup of tea. It does have scenes of extreme violence and horror, and the tone throughout is nail-biting. Yet if you can stomach the graphic visuals, it's a surprisingly beautifully made film that will linger in the memory long after viewing. Julia Ducournau's film is a tour de force and stands out among the best of body horror. An exciting name in French cinema, I cannot wait to see what she brings us next.
5 out of 5